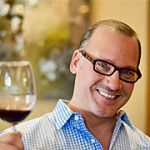 Kevin Godbee · Feb 8, 2018 · 2 min read
Nueva Cantina does it again with some really tasty, unique and fun items. The new menu came out yesterday, February 7th, and I made sure to stop by to try a couple of things. Don't worry about your favorites. Much of the menu stayed and there are seven new items.
There are two that really caught my eye in the tacos section, but these are no ordinary tacos.
The Taco Loco is literally bigger than your head ... even if you have a really big head. Nueva's standard hard taco shell measures 6 inches long and 2¾ inches high. The Taco Loco shell is 9 inches long and 4½ inches high. Speaking of high—you might need to be to eat the whole thing.
This massive shell holds three different meats, lettuce, cheese and two sauces. The official description is:
Taco Loco - Grande fried taco shell with pork, chicken, picadillo, lettuce and Mexican cheese topped with verde and rojas sauce.
This monster is stuffed with meat and all of the meats are moist, tender and juicy, and seasoned to perfection. The sauces are delicious. When you're really hungry for Mexican food, the Taco Loco is the ticket.
Also in the taco section, I couldn't resist the Surf & Turf Taco. What? Surf & Turf as a taco? Mmm hmm. It was damn good too. This is the real deal and an epicurean treat.
Surf & Turf Taco - Grilled Sirloin & Maine Lobster, red cabbage, pico de gallo topped with Hollandaise sauce.
There are nice tender chunks of steak 2½" long by 1" wide - 4 pieces in the bottom of each taco (you get three tacos with an order), with the generous portion of lobster on top as fresh and buttery as can be. (This definitely ain't no Taco Bell. The "where's the beef" lady should have yelled at them.)
I opted for the hard corn taco shells as I love the crunch and don't mind the extra challenge versus the soft flour tortillas that are also an option. You can get soft corn tortillas too.
Another gourmet taco invention of Nueva Cantina's that I haven't seen anywhere else are the Veal Tacos. I am definitely getting them next time. They are not on the menu, but they are a rotating special - and they are running them now, so get over there and report back to us foodies.
(Photo courtesy of Nueva Cantina)
An additional standout dish for the seafood lover is the Seafood Platter Ajillo - Shrimps, Scallops, and Grouper sautéed in garlic and arbor chiles with rice and vegetables.
(Photo courtesy of Nueva Cantina)
Here is the menu where we have taken the liberty of adding checkmarks next to the new items. (Click on it for a larger, easier to read version.)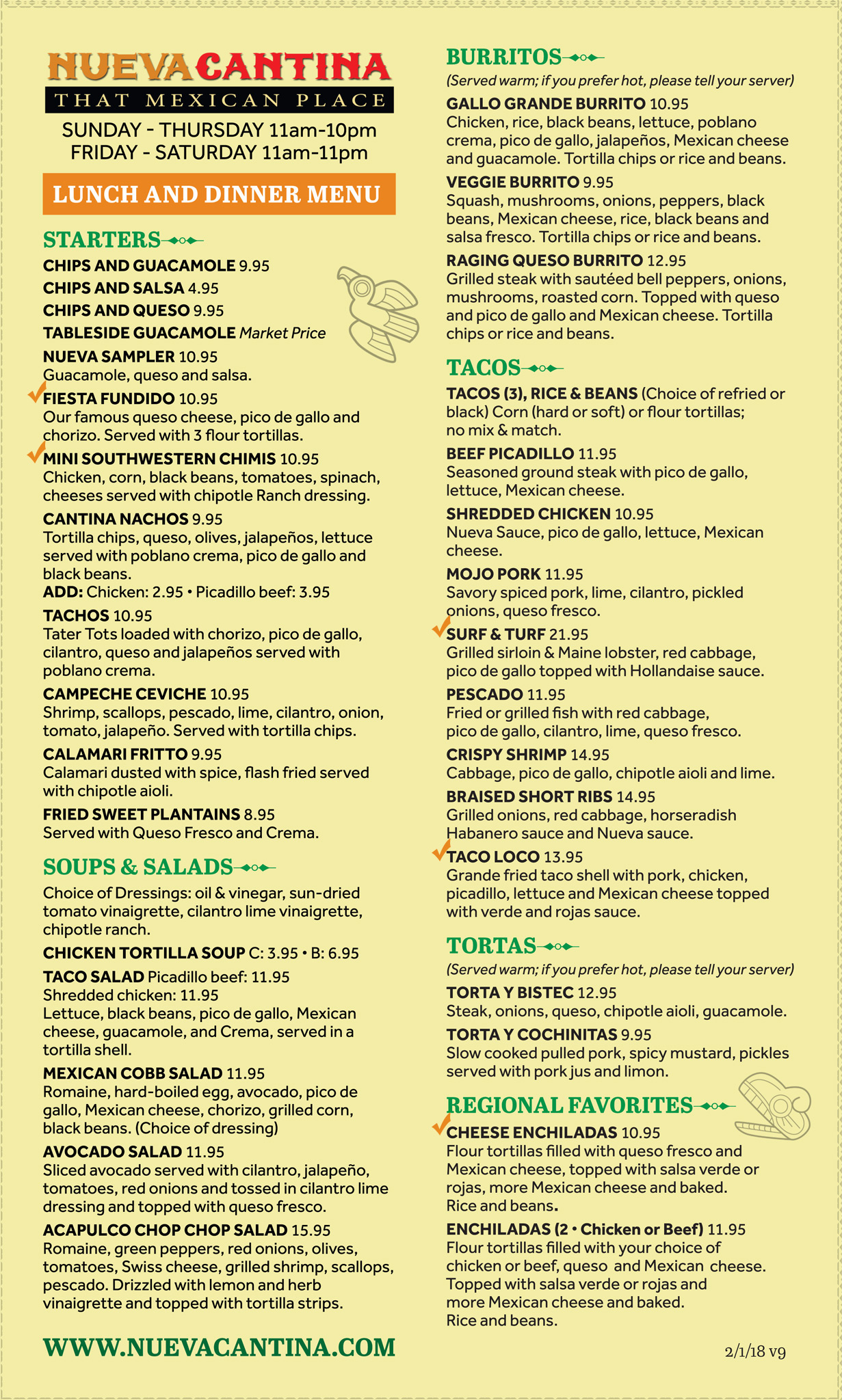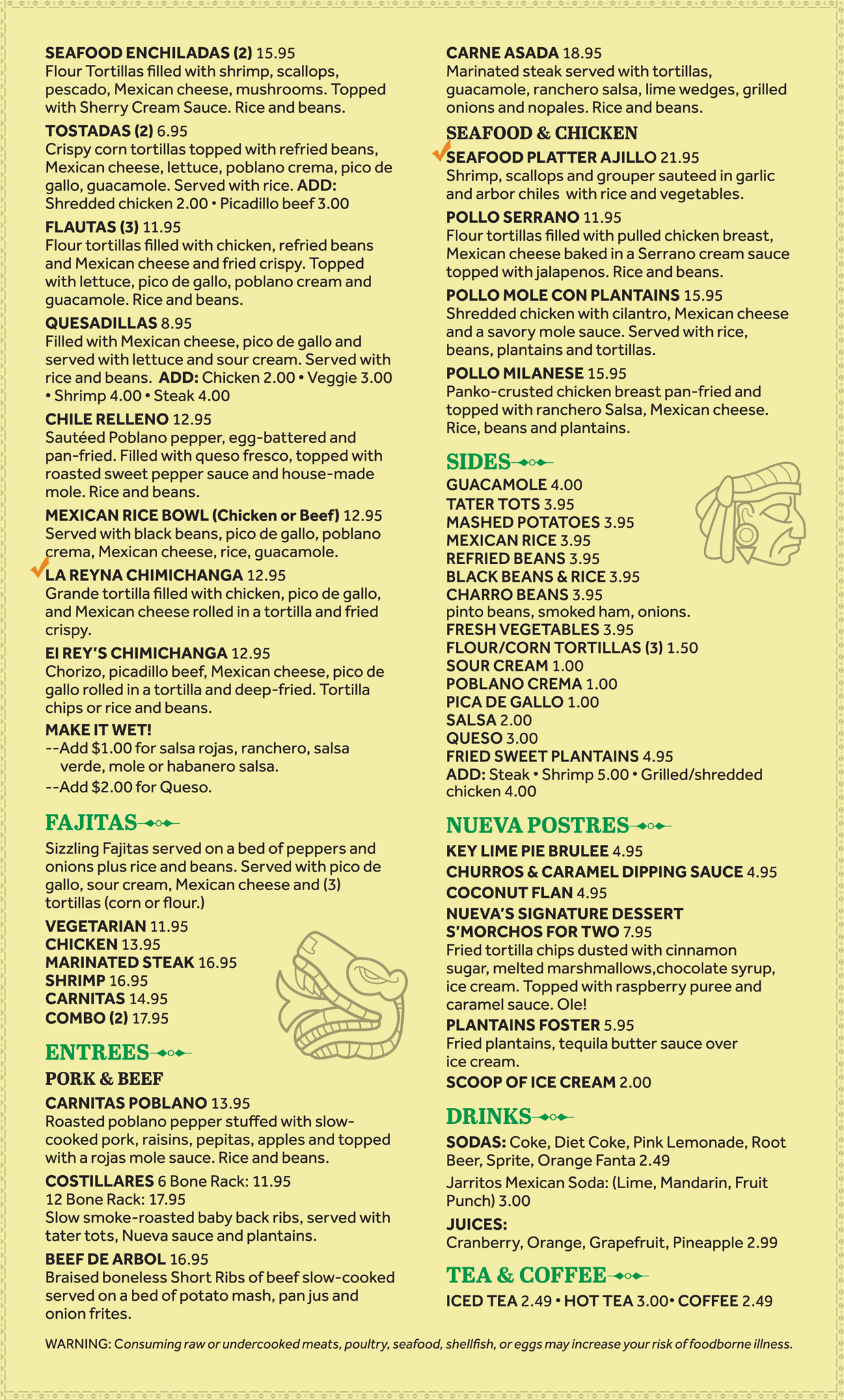 Nueva Cantina serves up both traditional Mexican and Mexican-Fusion fare that is fresh, housemade and delicious.