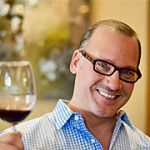 Kevin Godbee · Jul 10, 2017 · 3 min read
Most Up-to-Date Grace Review from 2019 - Click Here
Grace Restaurant Offers Fine Dining at the Beach
With extremely few exceptions up and down St. Pete Beach, 95% of your food choices are frozen fried stuff that won't kill you ... hopefully. Lots of us like to go to the beach, and it gets to the point that you just accept that this is the way it is, and that's probably fine when you're in a bathing suit, sandals, and sweaty with sand stuck to you.
However, it is nice to have some more elegant choices after you've showered off the saltwater and sunblock, and put on some clothes. Now, we can eat like grown-ups.
We have been to Sola on St. Pete Beach, and it is exquisite. We've heard that Selene is also excellent, as well as Fetishes, although we have not been to them yet. (Both of these are now closed in 2019.)
Once you head to the southern tip of the beaches to Pass-a-Grille, the only first-class dining choice was Maritana Grille at The Don CeSar ... until now.
Grace Restaurant, just behind The Brass Monkey, at 120 8th Ave, and just three weeks old, is serving up splendid epicurean creations. They are in a space that used to be two different places—a vegan spot, Vida De Café and an Italian eatery, Restaurant su Ottavo.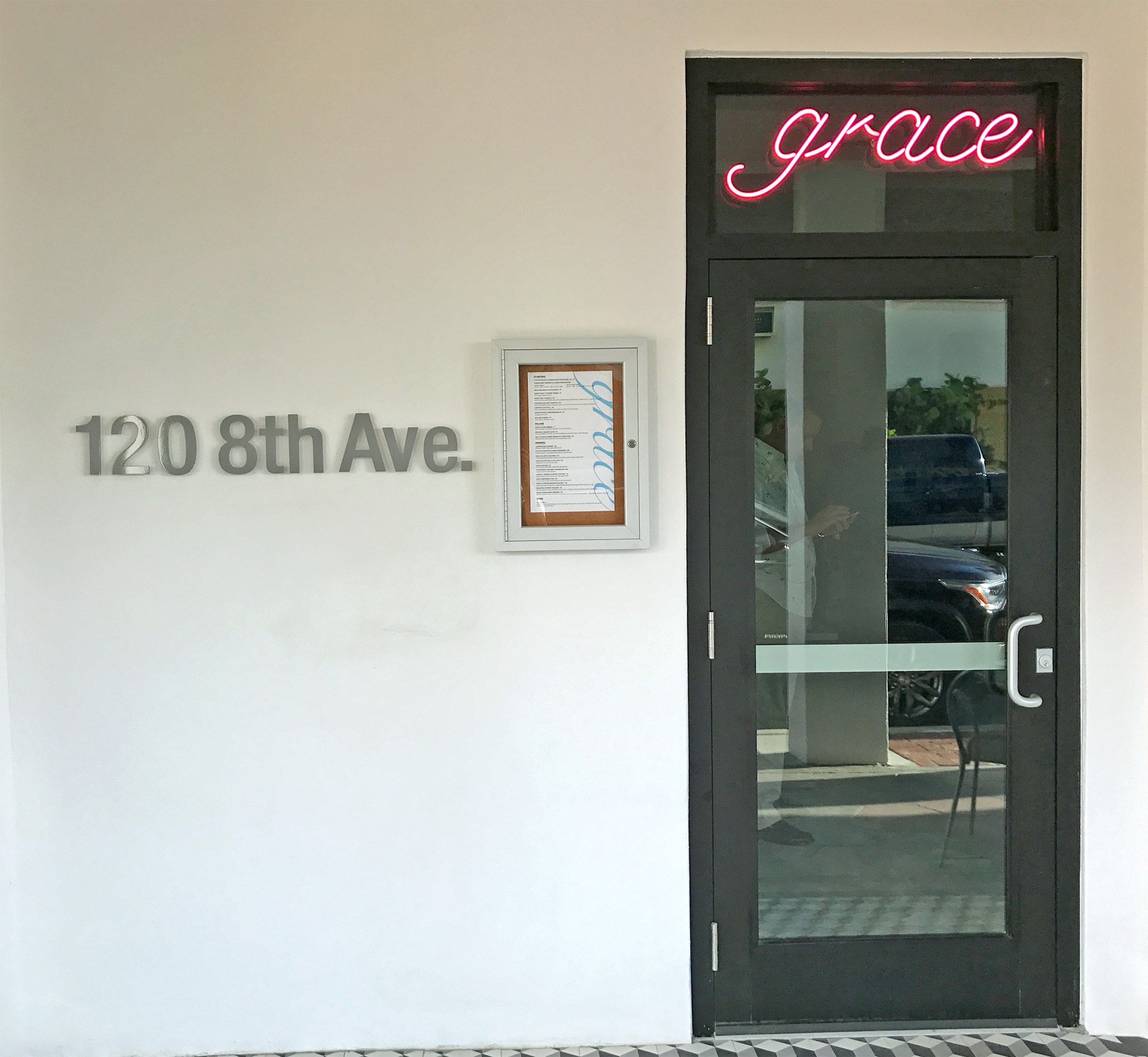 The husband and wife team of Marlin and Lisa Kaplan did a 6-month build out, and this is Chef Marlin's tenth restaurant opening—the rest being in Cleveland.
A couple of weeks ago, our friends Jenni Parrish and Ken Nightengale—whom we know from our Downtown dining and imbibing experiences—both messaged me at the same time saying that we just had to come out to Grace, that it was worth the trip to the beach.
We now know to never, ever doubt either one of them. We need to go back soon, as there are so many more items that I want to try. Here's what we enjoyed on our first visit, just last Friday.
The walls of the restaurant are filled with art photos of  local St Pete dogs.
Our first round of drinks were the Grace and Watson.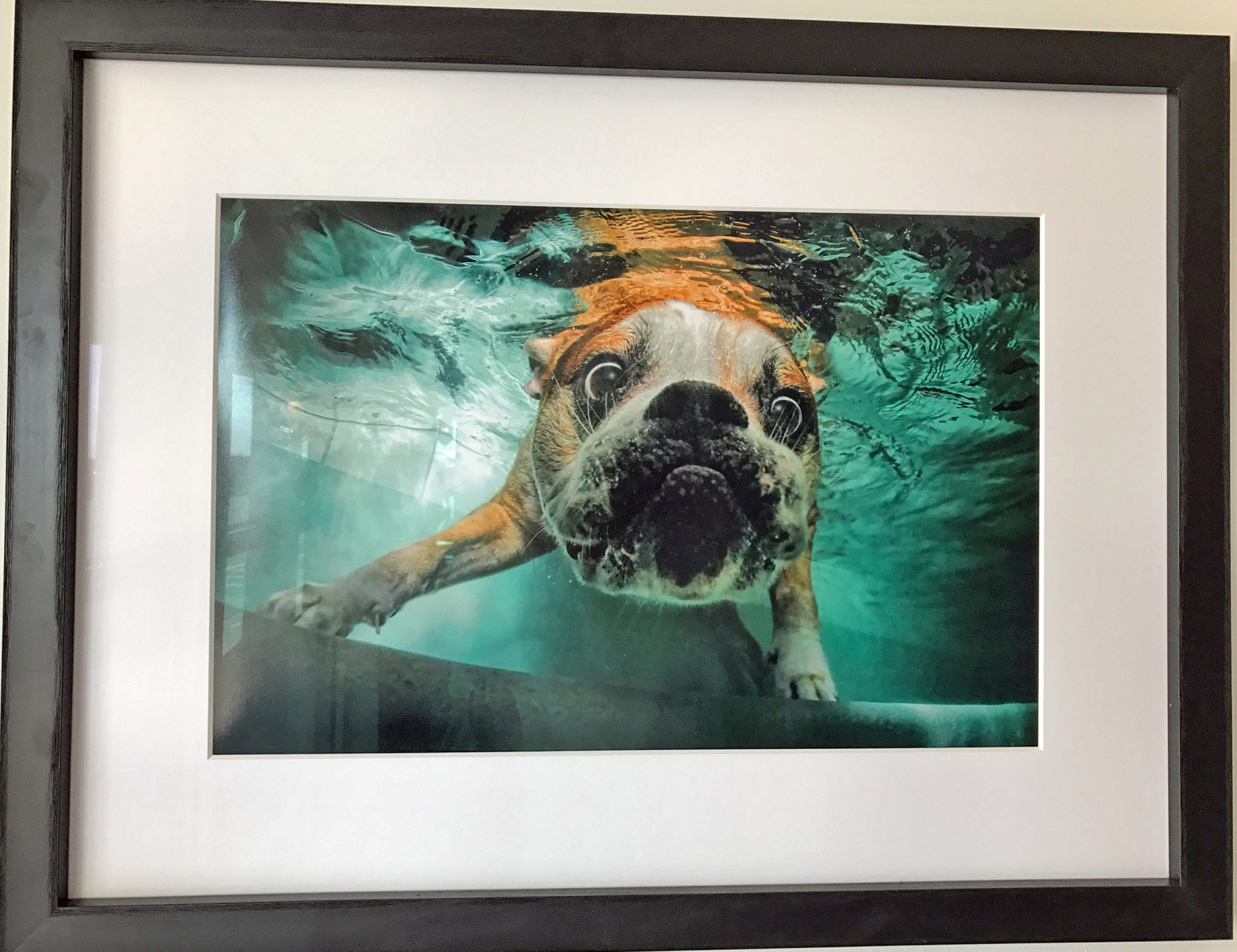 For our salad we had the Salt & Sugar Cured Heirloom Tomatoes. which was the best heirloom tomato salad we have ever had. Make sure you get some bread to dip in the EVOO and orange blossom water.
Next up was the Pickled Shrimp, which was delicious, and a nice change up from the usual shrimp cocktail. It was nice and tangy.
We followed-up the shrimp with some scrumptious Lamb Meatballs.
Our two entrées were the Lobster Bolognese and an off-the-menu special Braised short rib—both were amazing! There was a ton of lobster meat in the pasta and sauce along with an entire warm-water lobster tail on top.
For our second drink, we both had the Hollyberry, which we loved.
We arrived early, at 5:30. You can see some interior shots below where there aren't any people, but then little-by-little the restaurant filled up. More than once, we heard different patrons exclaim how happy they were to finally have top-notch cuisine in the 8th Ave & Gulf Blvd neighborhood.
Grace is an upscale yet laid-back, modern American dining experience.