Lori Brown · Sep 22, 2016 · 3 min read
Why it took Kevin and I two years to get to Brooklyn South, I will never understand!  Wow!  We had heard great things, but it was just never on our radar.  We definitely waited two years too long.  Yesterday it was mentioned just before we were deciding on where to go for lunch and that was that.  So glad that we did!
The interior decor is that of a deli that you might find in say, Brooklyn. There are two meat and cheese counters and different paraphernalia on the walls. It feels down to earth, casual and cozy. There are just a few tables inside and a couple outside.
The owner, Matt Bonano, moved here to St Petersburg from Brooklyn three years ago and opened Brooklyn South two years ago. His wife was ready to move somewhere on the Gulf of Mexico and get away from the snow. They visited St Petersburg on two separate vacations and fell in love with it. We are all so lucky that they ended up here.
Brooklyn South was originally intended to be a specialty shop for imported cheeses and meats, but Matt soon discovered that the shop was not going to survive on just that. That is when he started selling fresh made sandwiches. They quickly put themselves on the map with some of the best sandwiches in St Petersburg. Since then the menu has continued to expand with sides and a few hot dishes too. He said everything is fresh every day. The exceptional Ciabatta bread is brought in fresh daily from Clemente Bakery.
Brooklyn South also offers catering of Cheese and Charcuterie Platters. Here is one that he was preparing for Articles Art Gallery, by Leslie Curran, next door for an event they were having that night.
Now down to the food...I ordered the Meatloaf Melt special. Hearty chunks of meatloaf, smothered in Wisconsin Brick Cheese and Caramelized Onions served in the fresh baked daily ciabatta bread. OMG!! This was a huge sandwich...Matt cut it in half for me and I still didn't finish one whole half. Not because it wasn't good, but because it was so filling. It was layered in rich flavors!!
Kevin ordered the Italian Sandwich off of the main menu, which I was eyeing but knew I would get a bite. Ironically, he would normally be the one who ordered the meatloaf.  This sandwich was layered with the chef's choice of meats, roasted peppers, mozzarella and vinegarette. So tasty. The bread is so good, but put all of those ingredients together with it and you have an explosion of flavor!  He also showed us that he fire roasts the peppers daily.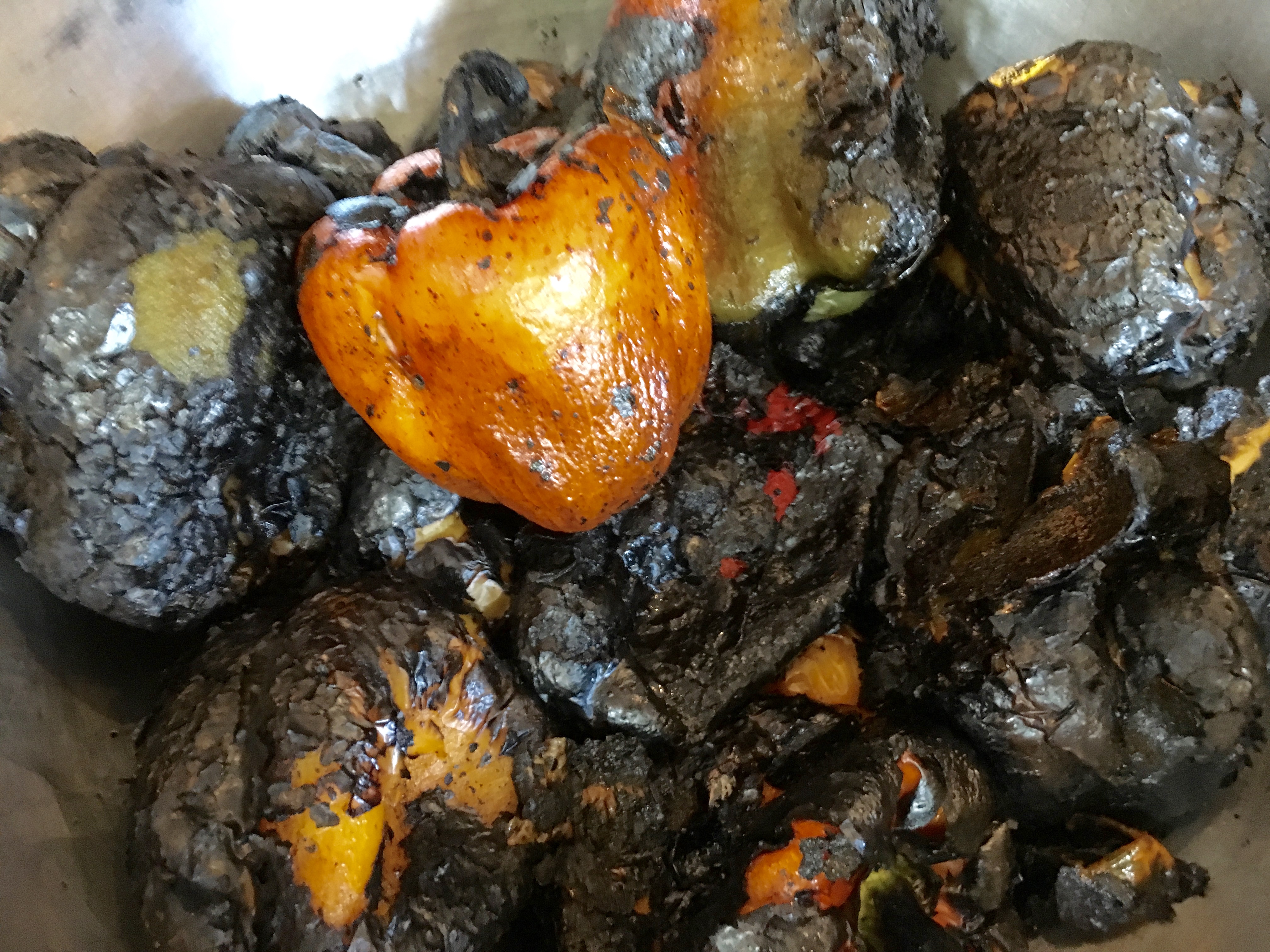 Matt surprised us with a little sample of his house made Greens & Beans which is Buttered Beans, Braised Kale and Ham.  I LOVE greens!! These were some of the best I have ever had.
He also gave us a sample of his house made Mac n' Cheese which was also some of the best Mac n' Cheese I have ever had. Matt said that no batch will ever taste the same because he uses what cheeses he has available each particular day. An explosion of flavor, texture and gooey goodness!
All in all, we took home more than we were able to eat at that sitting. We will definitely be back! We had no idea what we had been missing. If you have not been, make sure to check Brooklyn South out very soon. You will be so glad you did!!
Pros
Fresh ingredients, Bread delivered fresh daily, Great selection of imported meats and cheeses, Fast service
Cons
Small space, Not a lot of seating
A specialty food store featuring imported and domestic meats and cheeses, charcuterie, sandwiches, amazing sides and a fine selection of craft beer and wine. Best sandwiches in town!