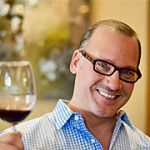 Kevin Godbee · Jul 14, 2016 · 3 min read
Last Saturday, Lori and I decided to try the FarmTable Kitchen Experience. First, a little background in case you are unaware. Sundial St. Pete, in the heart of Downtown St. Petersburg, is a collection of boutique retail shops, services, and restaurants.
One of the renowned anchors of Sundial is Locale Market. Locale has several options in its two-stories.
1. Locale Market downstairs is a food goods market where you can buy fresh and packaged gourmet foods, and wine & beer for enjoyment at home, much of which is locally sourced.
2. Locale Market also has prepared and cooked-to-order food – also downstairs, you can purchase pre-cooked or made-to-order dinners to take home, or you can order fresh made items like burgers and sandwiches to eat on premise.
3. Farmtable Kitchen: Upstairs there is a wine & beer bar, and fancier plates with a larger selection for lunch and dinner.
4. Farmtable Kitchen Experience: An exclusive eight course chef's tasting dinner for up to 10 guests in the intimate Private Dining Room within FarmTable Kitchen. Guests also have the option of enjoying the Sommelier's wine pairing, or selecting glasses of wine or locally-brewed beers.
We did the Farmtable Kitchen Experience, and it was wonderful. This starts with a glass of sparkling wine and a tour of the market, and then you go upstairs to the large, long, private chef's table for 10.
One caution – it's not cheap. With wine pairing, tax and tip, it's just shy of $400 for two people. You do get a ton of really amazing, fresh, epicurean delights, and it lasts for almost 3-hours. We had four couples including ourselves. Two younger couples (20s/30s) came over from Tampa, and another couple that was older than us were local to St. Pete. Here's another caution: Be prepared to socialize with strangers. If it wasn't for me and Lori, there would have been no conversation outside of the couples talking to each other – it was like pulling teeth.
It was pretty cool having the chef bring in a huge, whole, fresh-locally-caught red snapper, and watch him thin-sliver it into a sashimi-like dish and plate it right in front of us to start off the meal.
I've gone on long enough, so I will leave it to the photos of food and menu so you can see what we had. The photos have the name of each dish. For all of the details, please see the menu photo. I missed taking a photo of the lemon chiffon.
FarmTable Kitchen
179 2nd Avenue N.
St. Petersburg, FL 33701
(727) 523-6300
http://www.localegourmetmarket.com/farmtable-kitchen/