Go on Vacation to the New Burnt Ends Tiki Bar
Go on Vacation to the New Burnt Ends Tiki Bar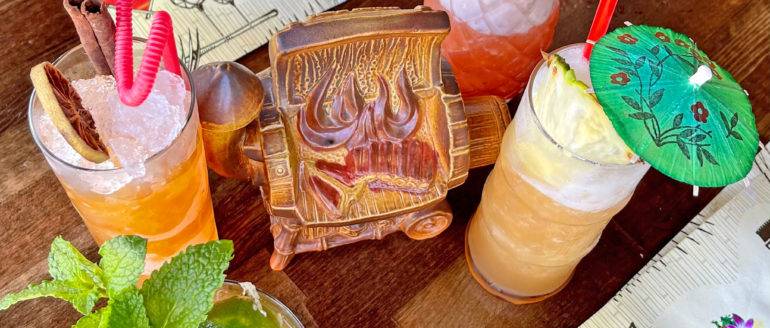 Burnt Ends Tiki Bar is a new concept that has taken over the upstairs outside bar at Dr. BBQ the Restaurant. We much enjoyed a recent visit, and were pleasantly surprised by the tiki drinks.
Tiki Drinks may have a maligned reputation with some people (like us) for being too sweet and cloying. The Burnt Ends Tiki drinks are anything but. They are perfectly balanced with great flavors, and much work has gone into researching their origins. Traditional recipes were sourced that Burnt Ends Tiki has put their unique signature on without compromising the beverage's true identity. We were glad that our friends Mike and Abby came along as Mike is an avid cocktail enthusiast that was able to have informed discussions with Beverage Director, Dean Hurst. (Abby does reviews and creates recipes for St. Petersburg Foodies, and Mike is her husband.)
The first thing Dean told us is that "all of tiki is made up." He further informed us that tiki was created before commercial air. To travel abroad you had to go on a ship, which only rich people could afford.
For over ten years, Dean Hurst has worked with tiki drinks all over the world. He's worked with some of the greats at the "Hukilau" in Ft. Lauderdale, and Scotty Schuder's "Dirty Dick" in Paris. In conceiving the Burnt Ends Tiki drinks, Dean received recipes from twenty different bars around the globe.
The first tiki bar, "Don the Beachcomber" was established in 1933 in California, and the other most famous tiki bar was "Trader Vics" where the Mai Tai was invented. The reason Dean says that all of tiki is made up is because when tiki bars started opening, the founders, and most Americans had never been to the tropics, and the bars represented romanticized perceptions of what they thought the tropics of Polynesia, Hawaii, and The Caribbean were like. They pumped in bird and rain sound effects, and made up the drink recipes that were supposedly what the natives of these tropical areas drank. They made up the music as well. It was all a fantasy, and like getting to go on an island vacation without leaving the mainland.
The word tiki comes from indigenous Polynesian people, and describes the first men made by the gods, and they were craved into trees. They are represented by the unique tiki drinking mugs. When Trader Vic's opened his first tiki restaurant he placed a similar type of carving from Tiki (it became known as the "Tiki statue") outside his restaurant. They have a large tiki statue at Burnt Ends in the image of Ray "Dr. BBQ" Lampe, which you can see in the below photo.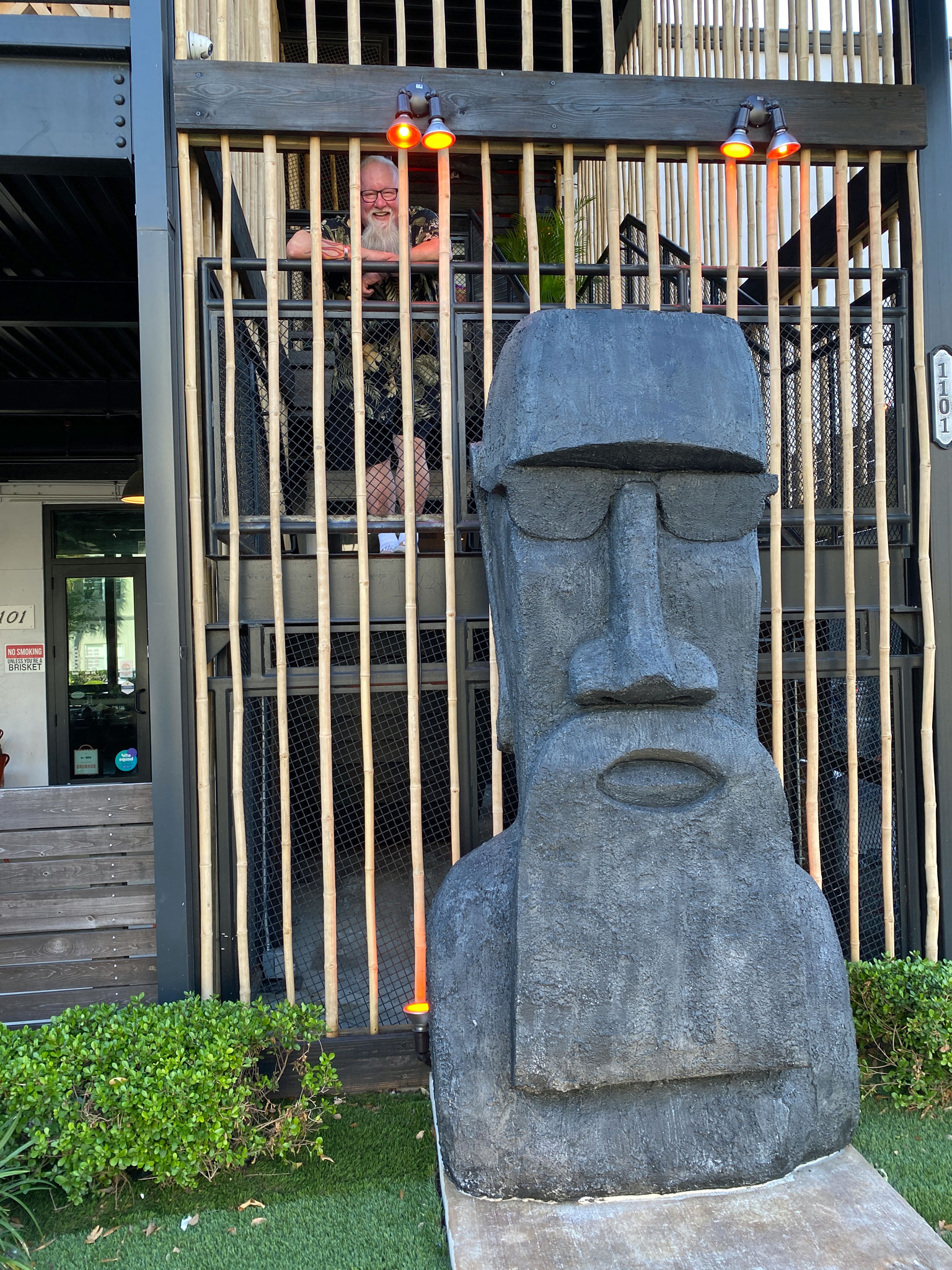 Tiki has its own culture, and many people collect tiki mugs, and there is a collectible one you can get here. Eekum Bookum Tiki Mugs, located in the Warehouse Arts District of St. Pete, designed the new collectible Dr. BBQ tiki mug.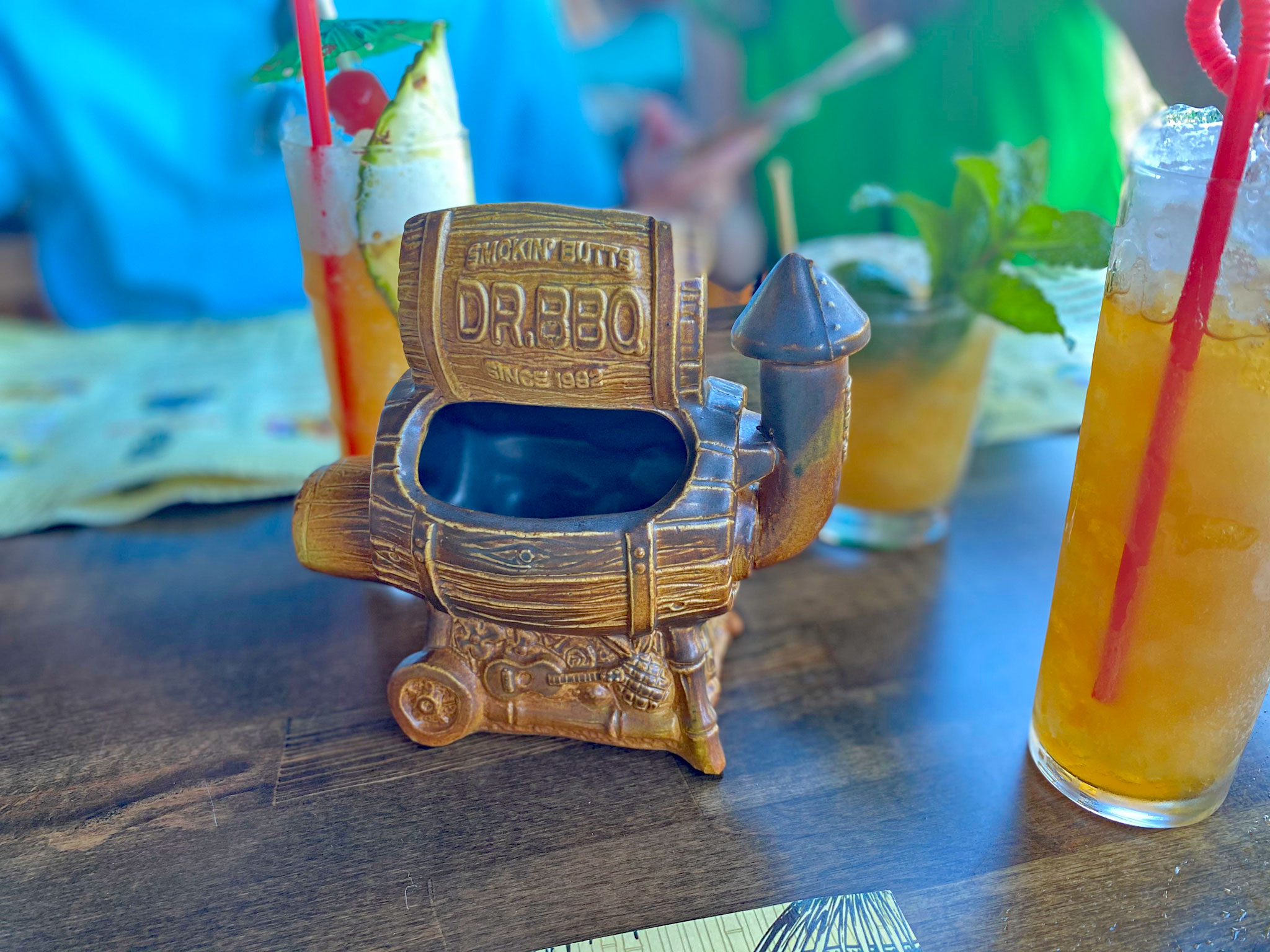 I'd like to reiterate that all of the drinks we had were extremely well-balanced, flavorful, and had just the right amount of alcohol to mix ratio. We are drinkers that don't like weak drinks, or overly sweet drinks. Mike, our cocktail maven, was also impressed that they use orgeat in some of the drinks, and was even more impressed to learn that they make their own in-house.
Orgeat syrup is a sweet syrup made from almonds, sugar, and rose water or orange flower water. It was originally made with a barley-almond blend. It has a pronounced almond taste and is used to flavor many cocktails. Orgeat syrup is an important ingredient in the Mai Tai and many Tiki drinks. Wikipedia
We loved all of the drinks, and the food was good with the unanimous favorite was the Gochujang Sticky Ribs. I also appreciated that the Chili Garlic Smoked Wings were quite spicy, and the Pu Pu Platter was a lot of fun, bringing me back to my childhood.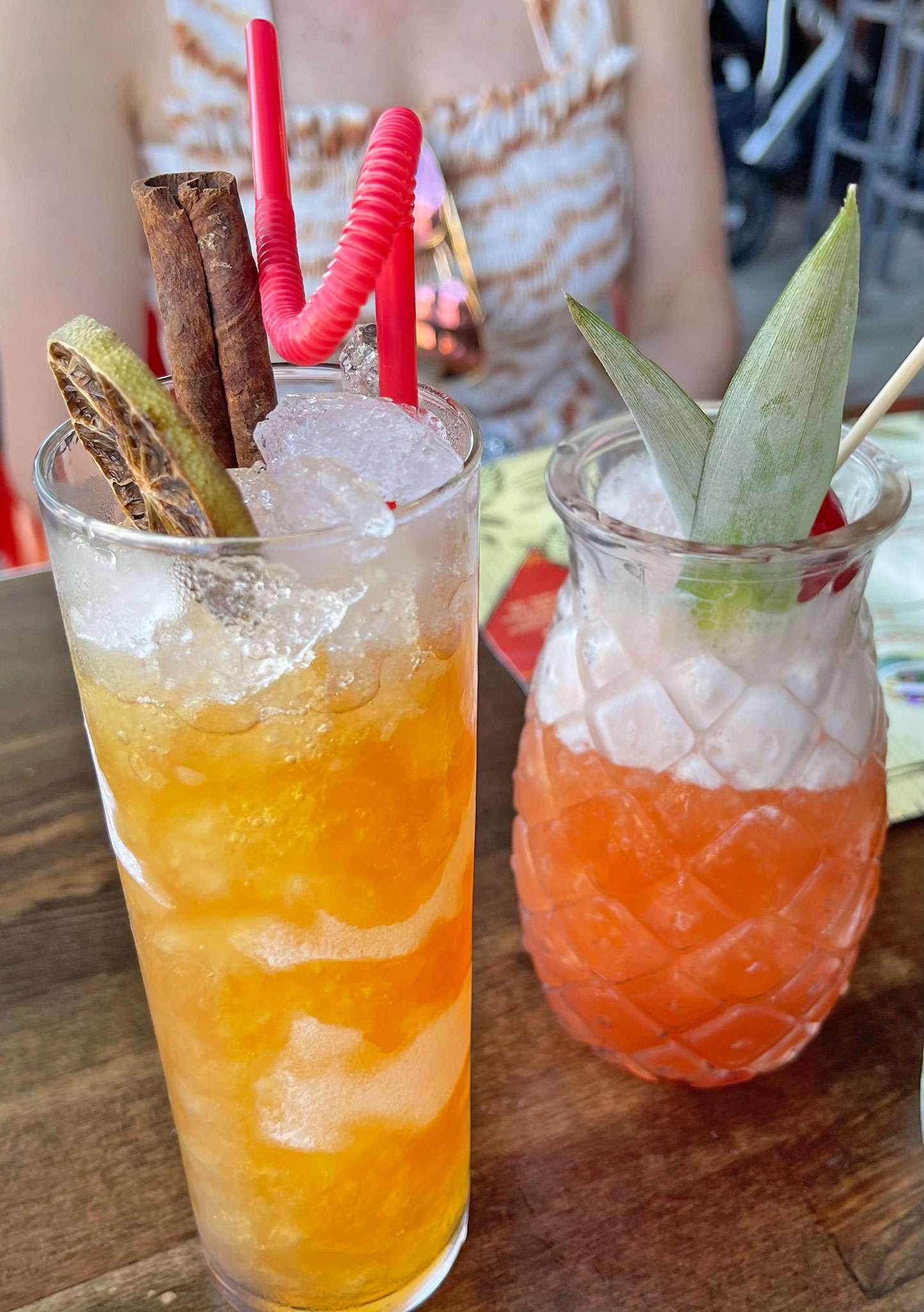 151 Swizzle – A fancy daiquiri on ice with the punch of 151 rum. Hamilton's Demerara 151, pernod, lime juice, angostura bitters. (1940s)
Jungle Bird – A boldly flavored, slightly bitter adventure. Jamaican rum blend, Campari, pineapple and lime juices. (1978)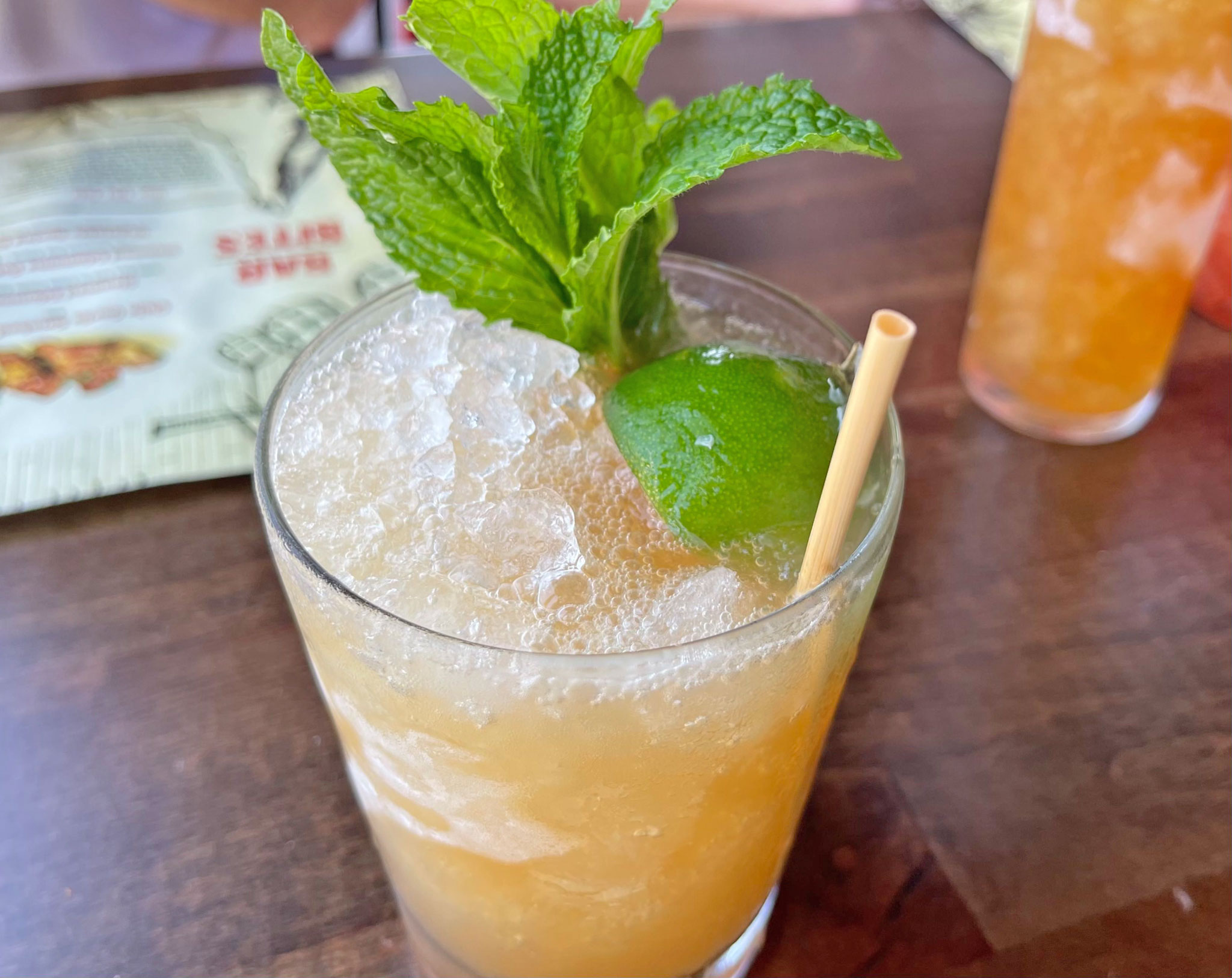 Mai Tai – their attempt at making the original with their Jamaican rum blend featuring Appleton Estate, dry curaçao, lime juice, house made orgeat. (1944)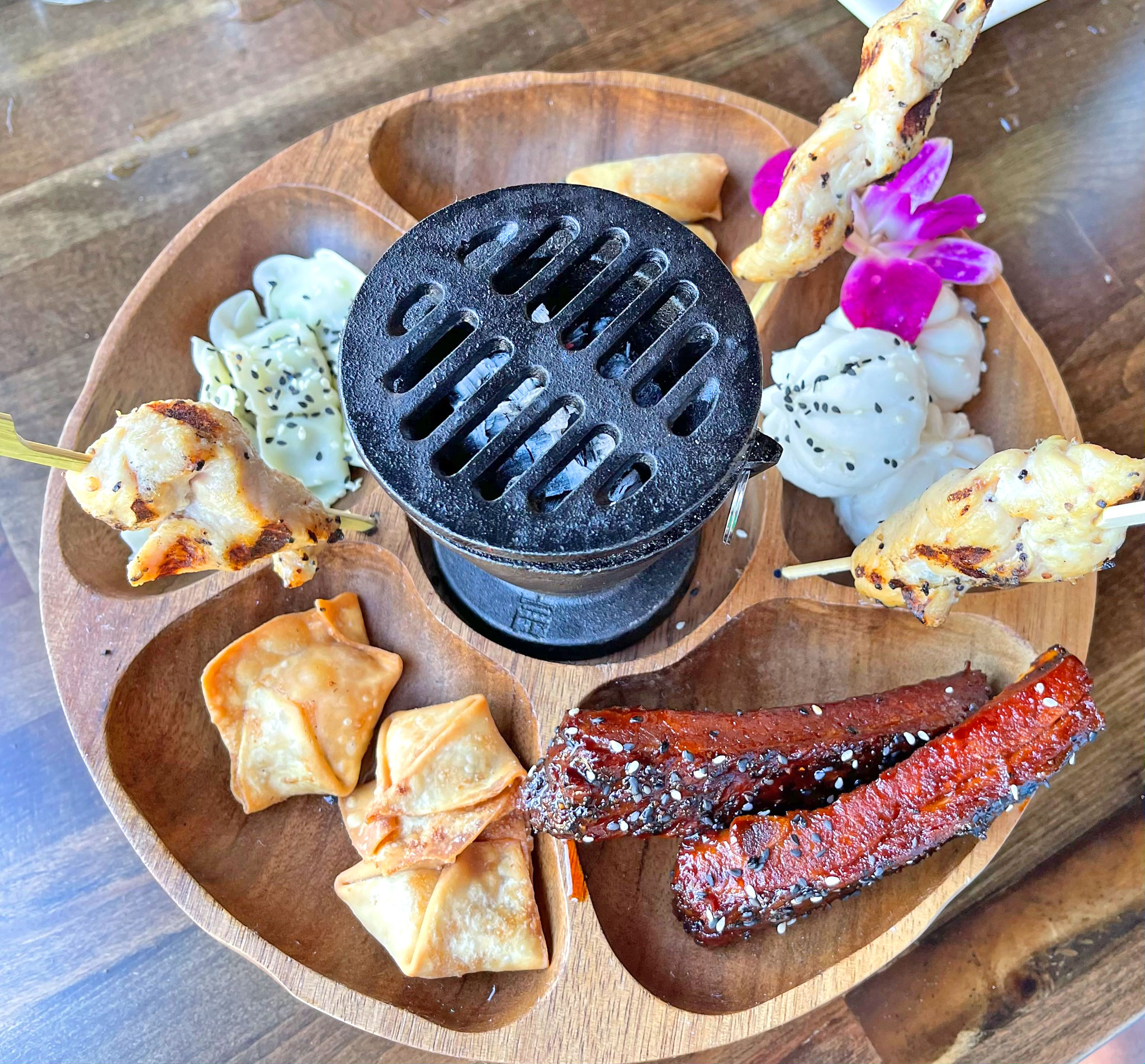 Pu Pu Platter – Crab Rangoon, Vegetable Spring Roll, Steamed Edamame Potsticker, Pork Steamed Bao Bun, Gochujang Sticky Ribs, Thai Peanut Chicken Satay.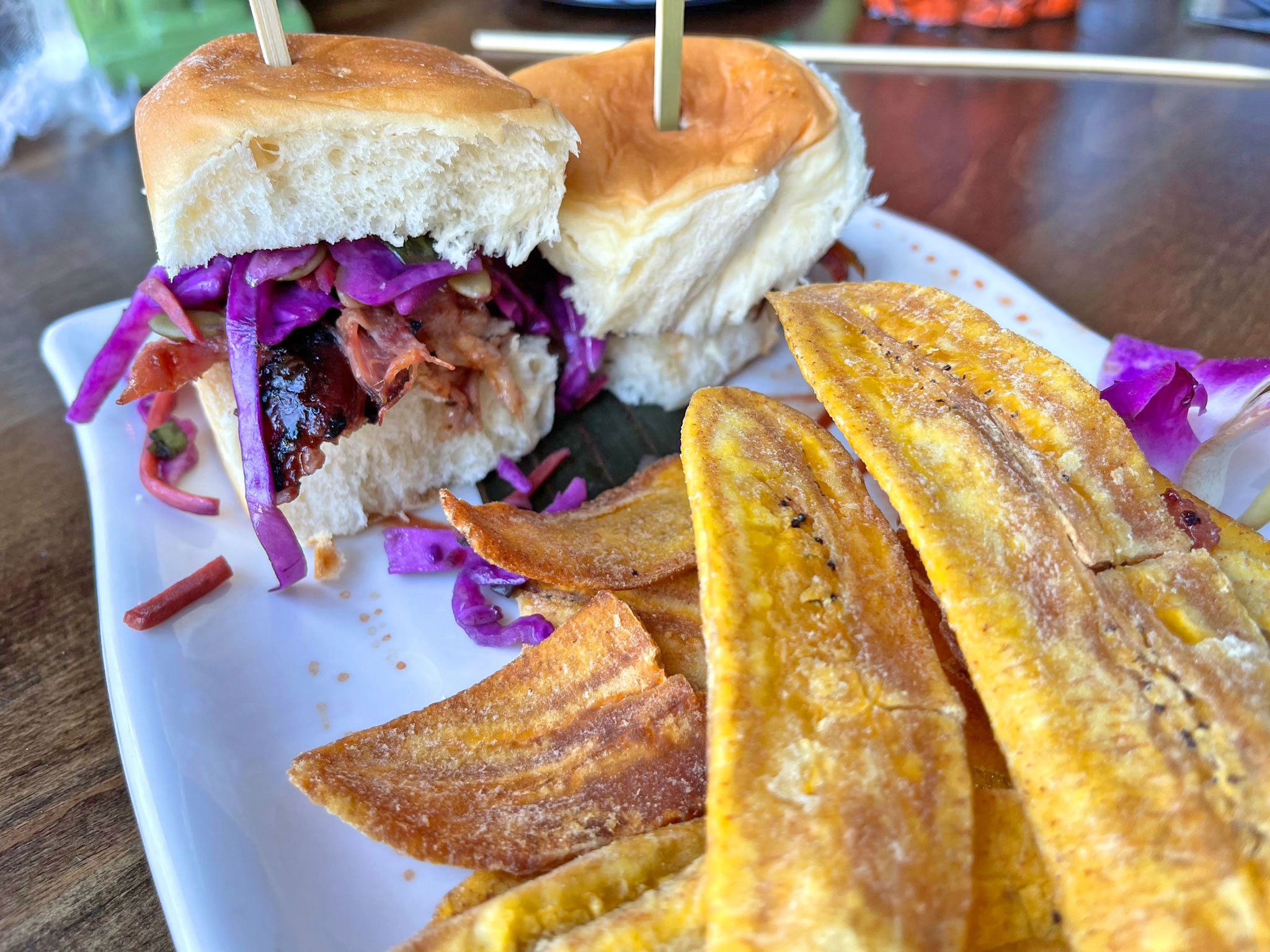 Pulled Pork Hawaiian Sliders – with Purple Slaw, Rum BBQ Sauce and Plantain Chips.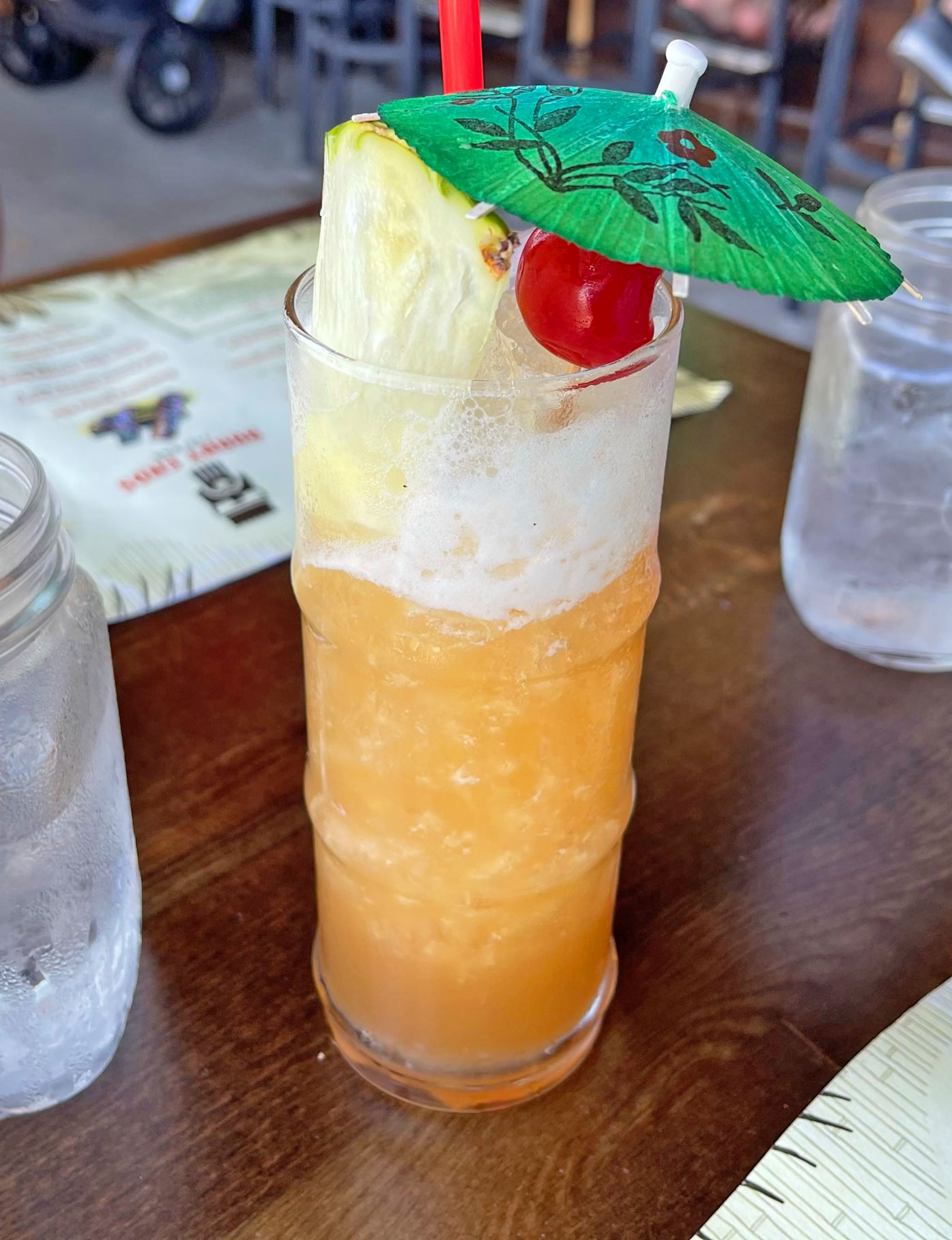 Planter's Punch – This long, refreshing drink puts you on island time. Jamaican rum blend, featuring Appleton Estate, pineapple, lime and orange juices. (1937)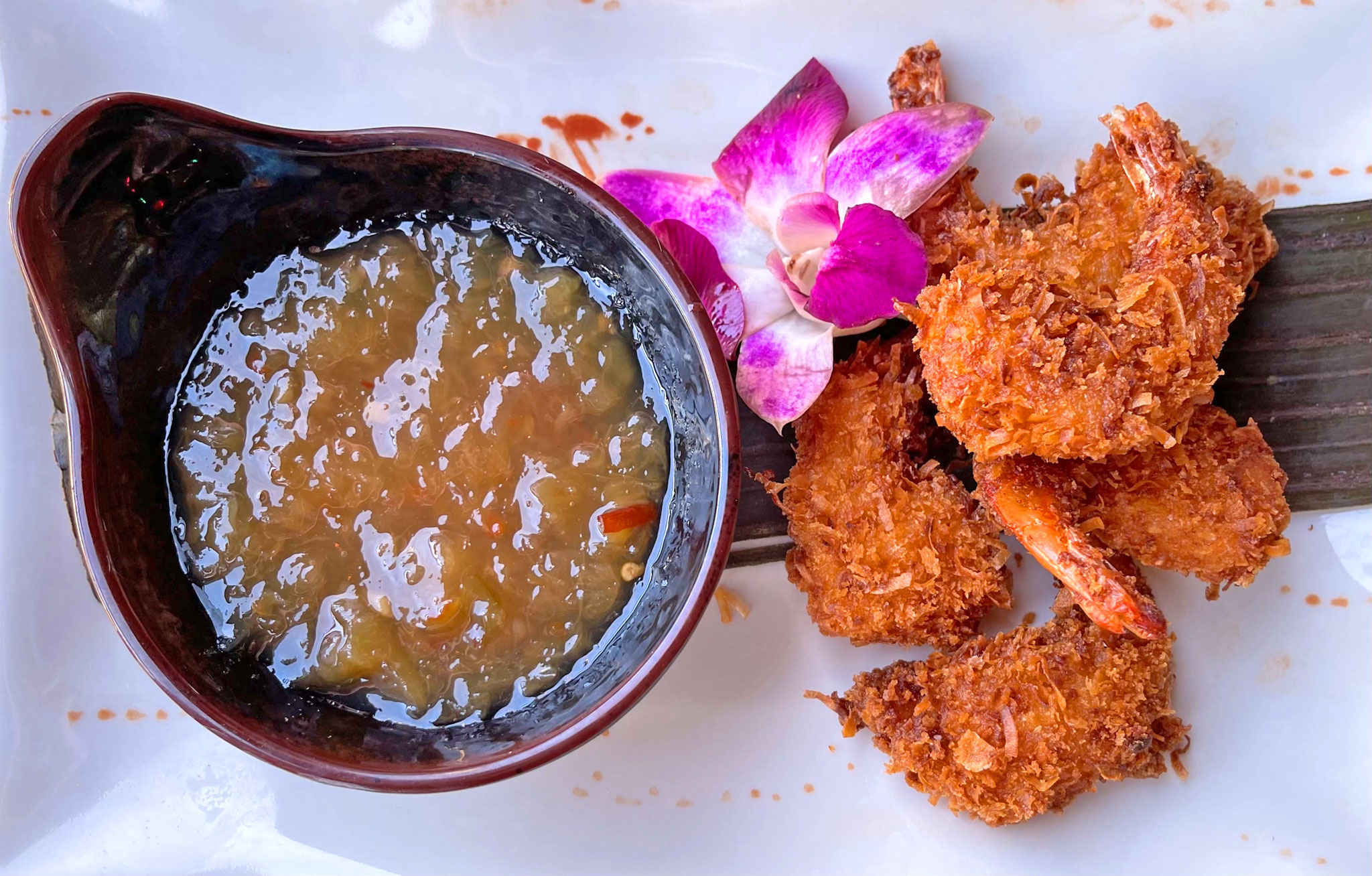 Coconut Shrimp – with Pineapple Habanero Sauce.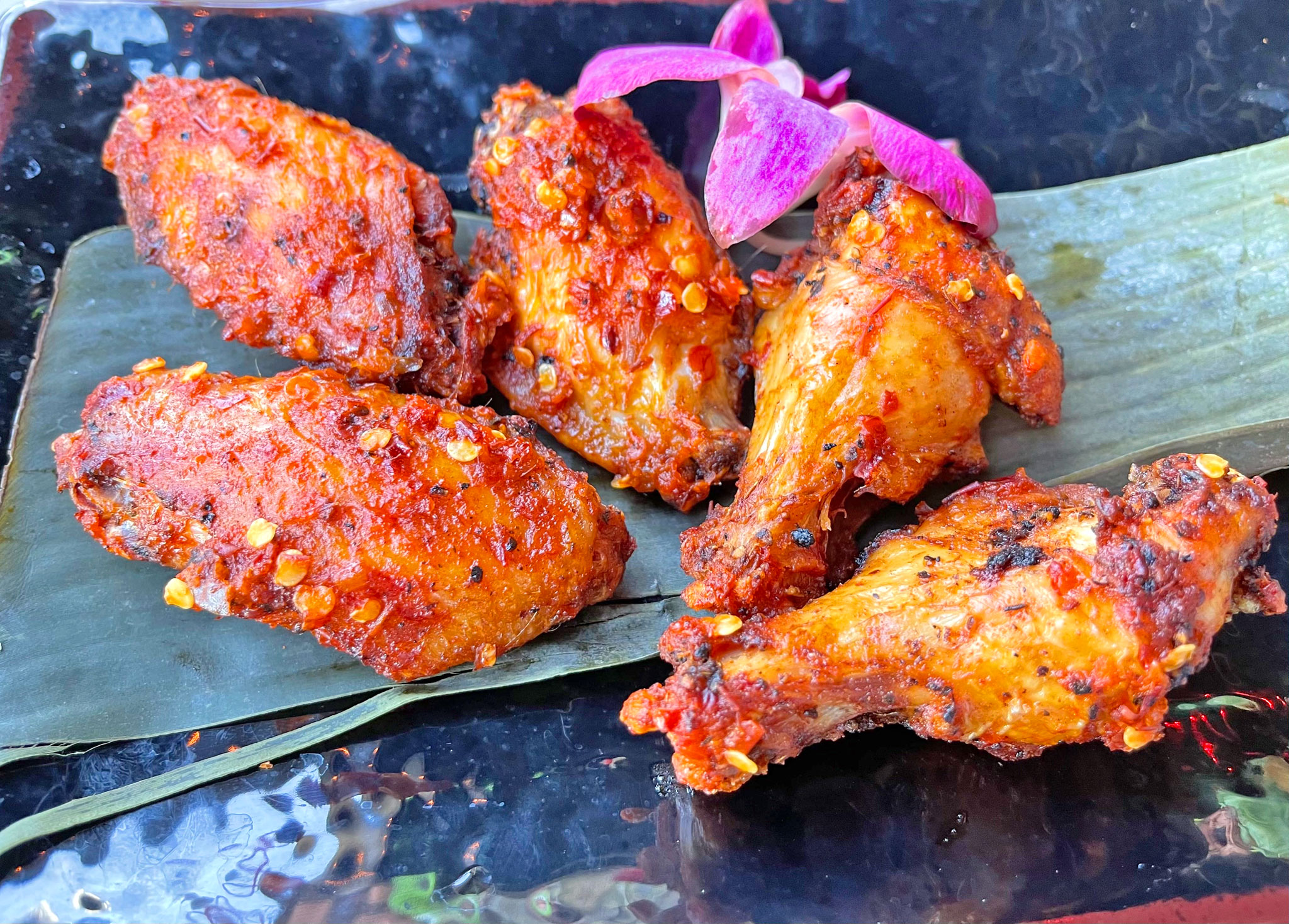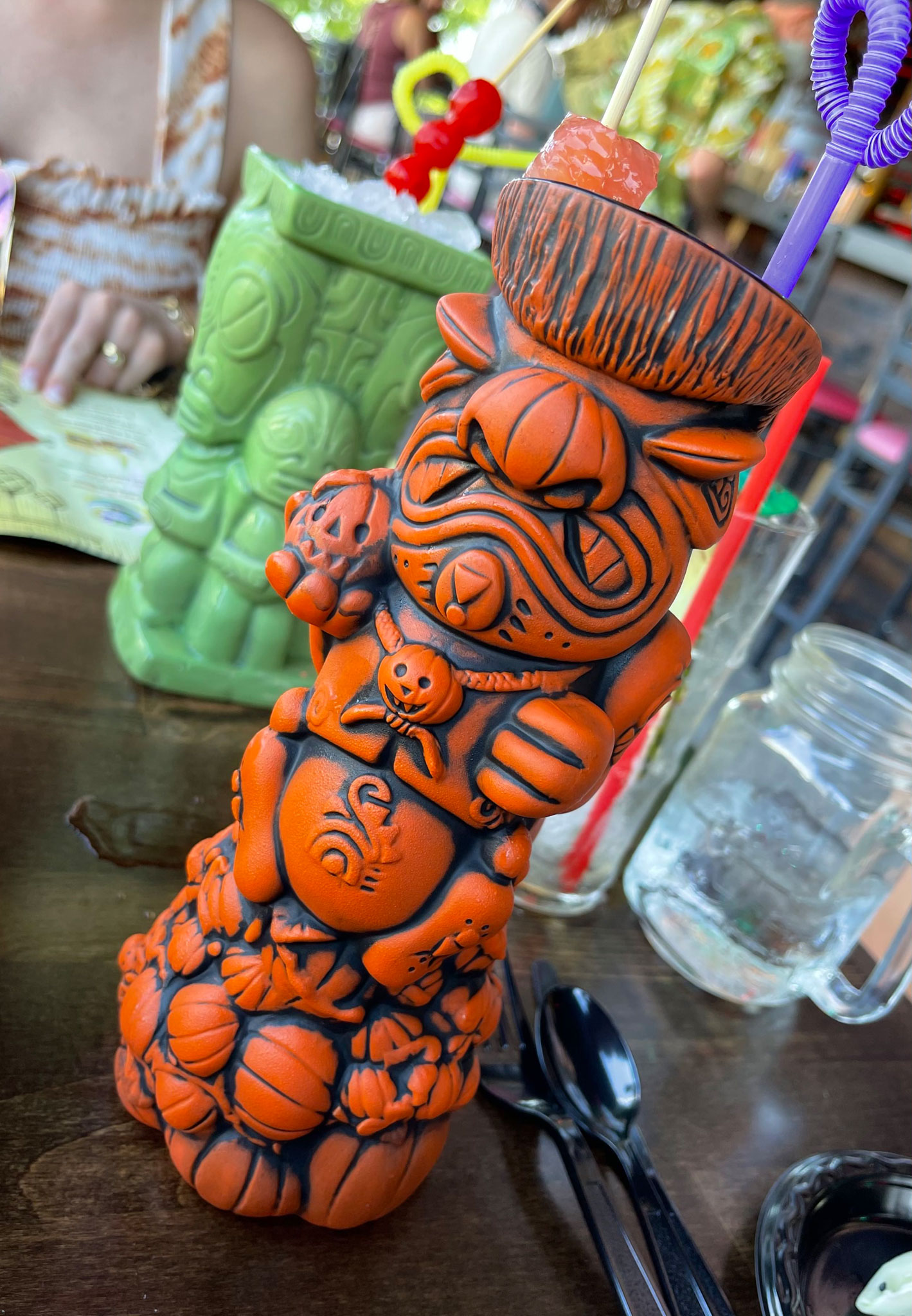 Jet Pilot – A one way trip to paradise. Lots of rum, falernum, cinnamon, grapefruit and lime juices, pernod, angostura bitters. (1958)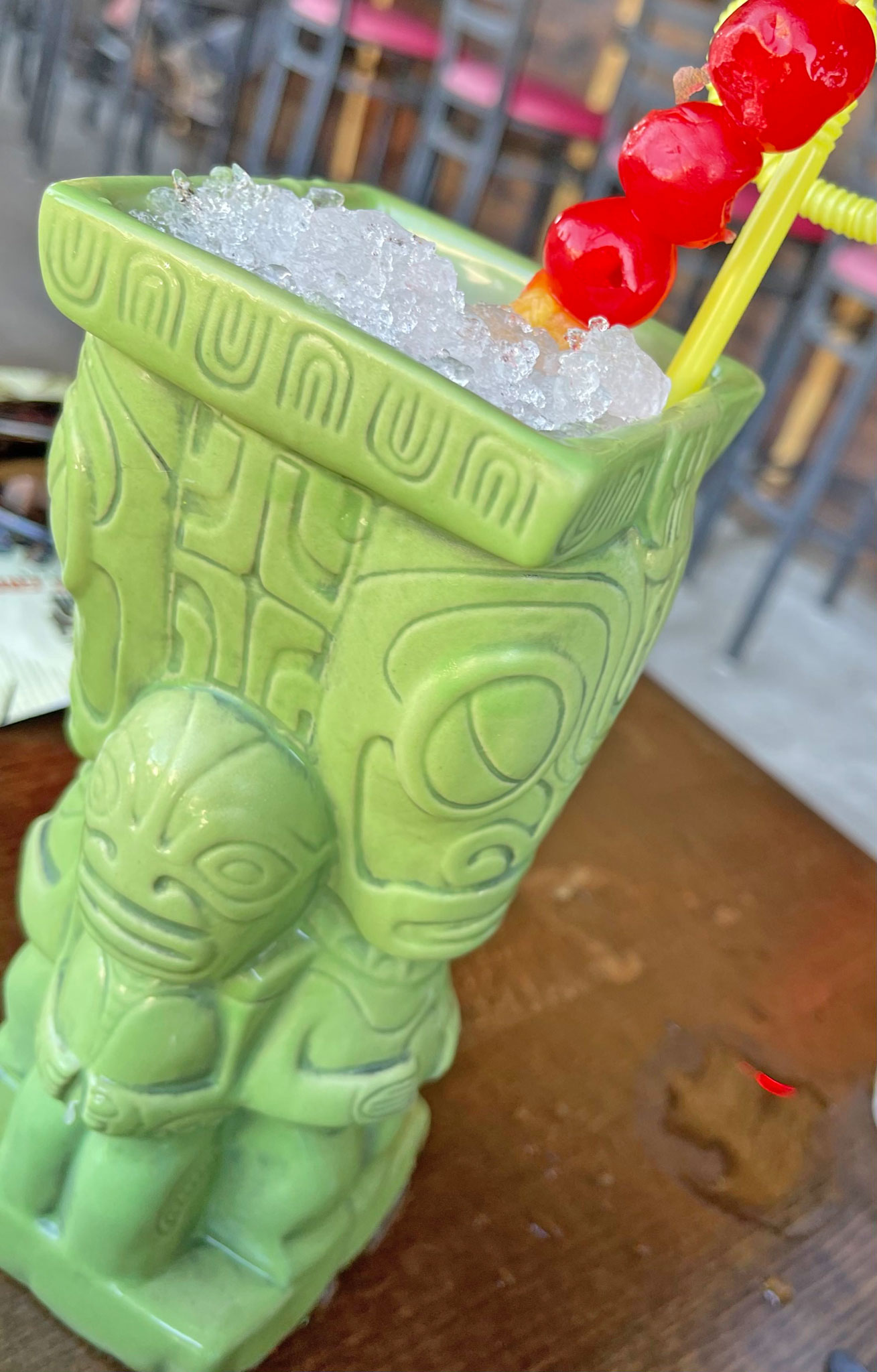 Three Dots & A Dash – You will not forget this one. The flavors won't let you. Martinique and Demerara rums, pimento, falernum, orange and lime juices, honey mix, angostura bitters. (1940s)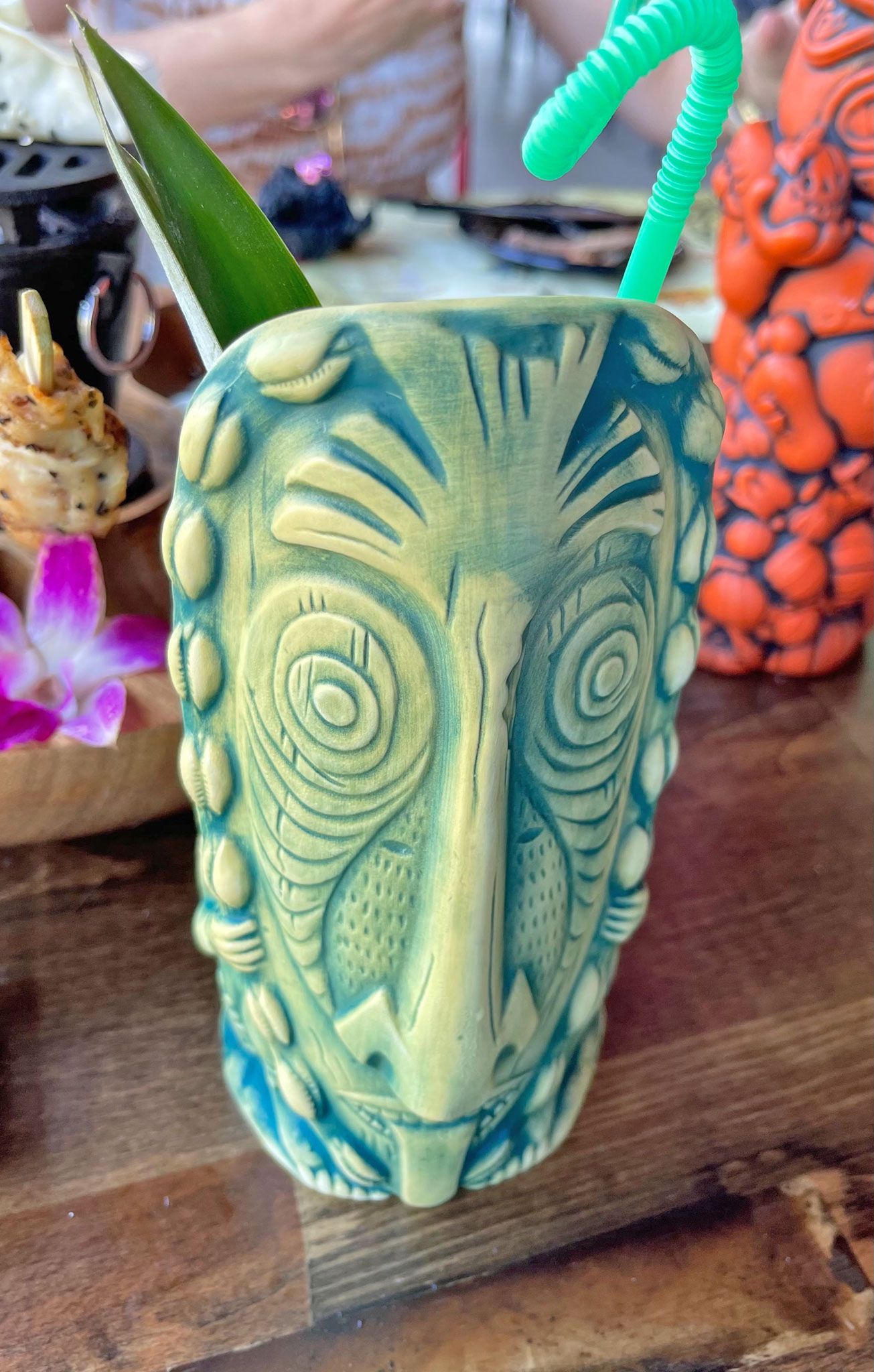 Mr. Bali Hai – The big flavors of rum, coffee and pineapple come together. (1960)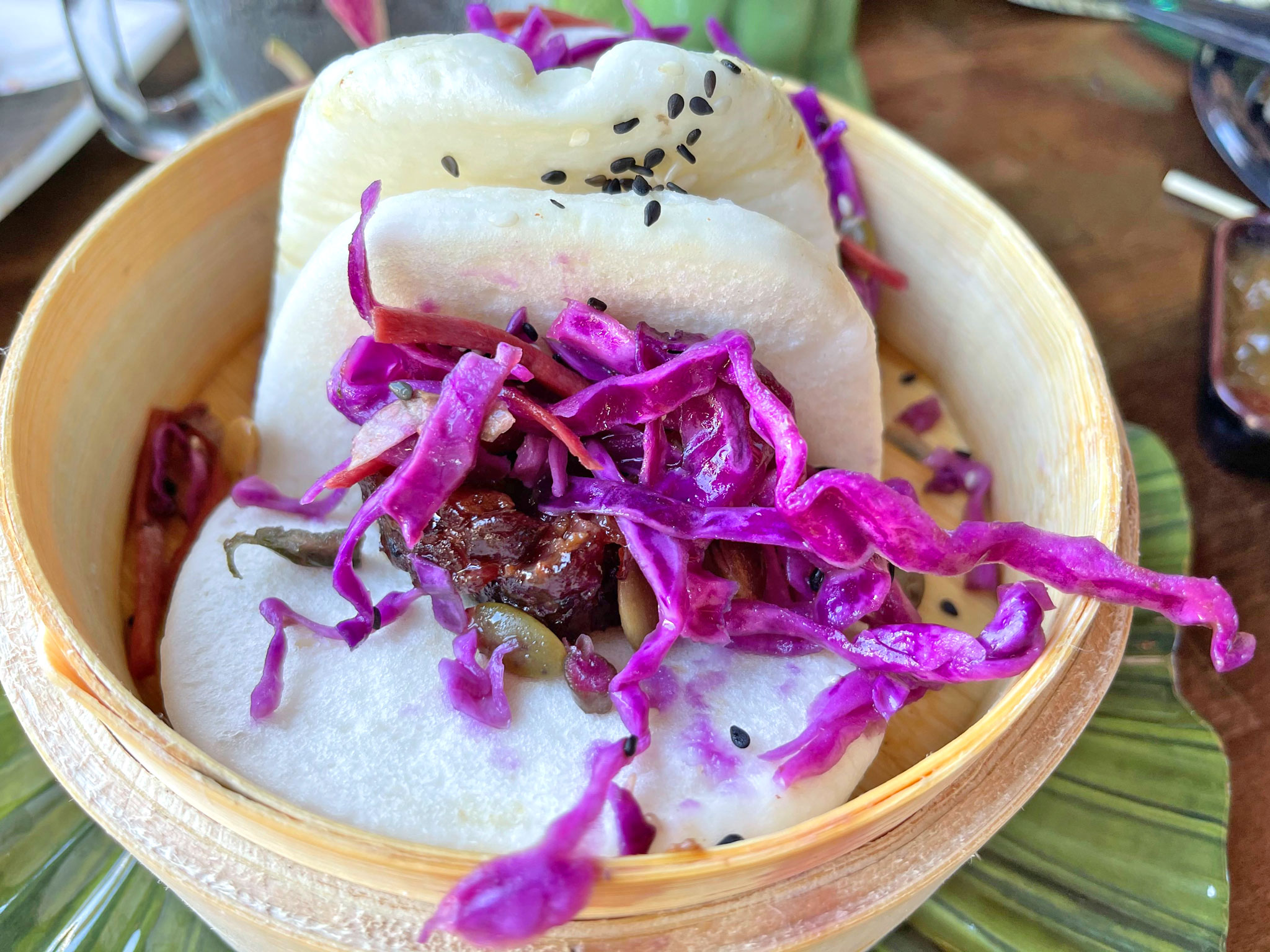 Pork Steamed Bao Buns – with Smoked Soy Sauce.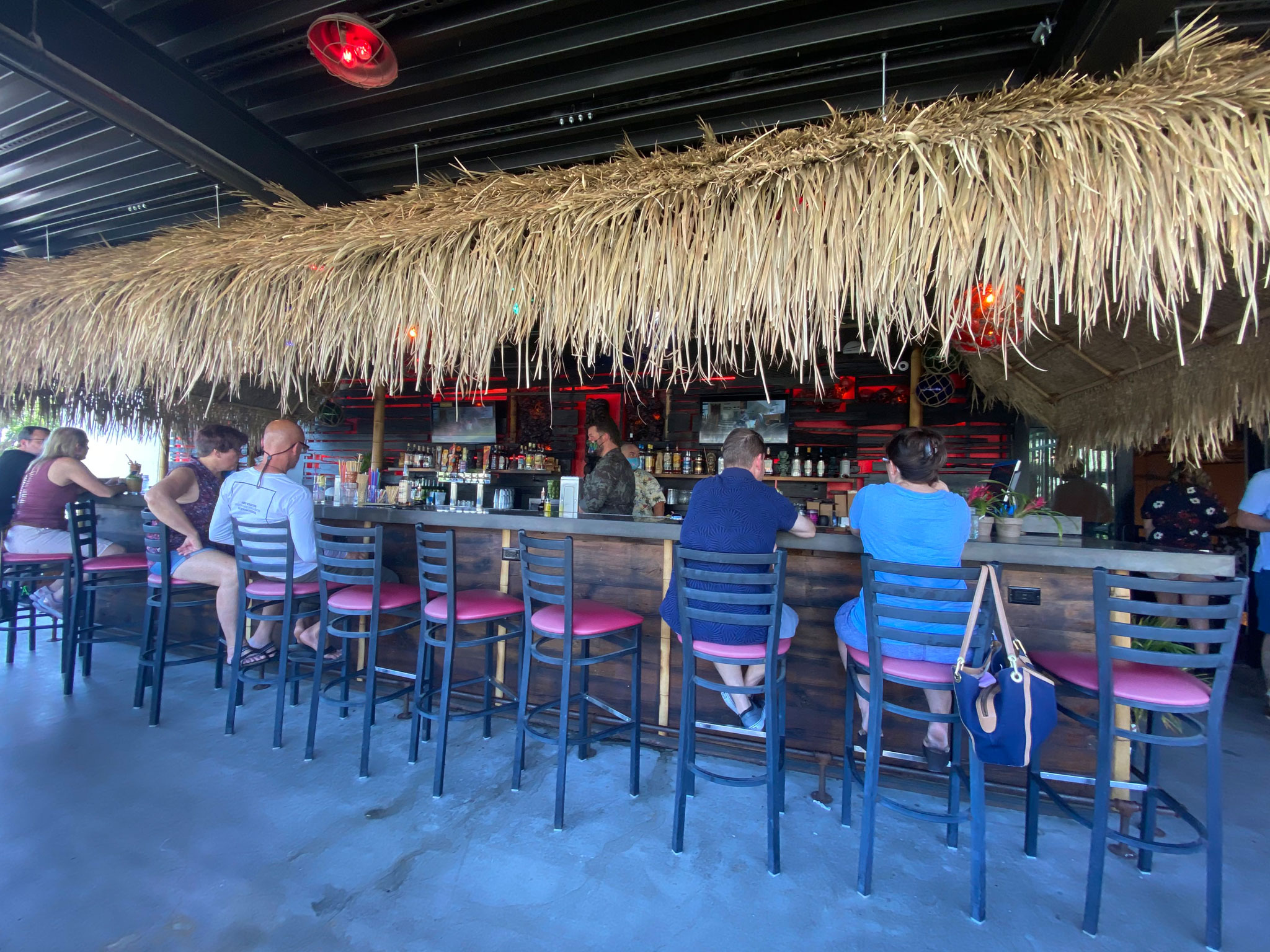 Upstairs outdoor Tiki Bar with great drinks and food located inside Dr. BBQ the Restaurant
DISCLAIMER: Kevin, Lori, Abby, Haley, & Lindsey do not dine anonymously (this would be impossible) and we sometimes get free food (though never expected). However, we dine with the locals and we support our own. You will always get honesty in a respectful manner.

PLEASE NOTE: Reviews reflect a certain moment in time. Some restaurants stay extremely consistent over many years, and some change for the better or worse. Some things that may change are: chefs, recipes, food suppliers, ingredients, philosophies, ownership, etc. We always hope that you have the same good, or great experience we had.
More Foodies News, Reviews & Recipes