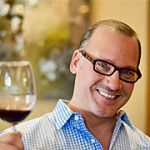 Kevin Godbee · Aug 15, 2016 · 1 min read
Gratzzi Italian Grille is certainly known and loved for their classic, rustic Italian staples, but we also love it when Chef Tony gets creative with the exotic ingredients. These were all extremely delicious, hearty and satisfying.
Alligator Sausage with spicy black bean tart.
Rattlesnake Sausage with Mango Habanero Chutney & Habanero Dipping Sauce.
Rack of Elk & Gnocchi with Goat Cheese Sage Butter. The Elk had the flavor and texture of a fine steak! Wow!
Tell us what you think in the comments below, or follow the link to the listing in the restaurant guide to make your own review.
Gratzzi Italian Grille
211 2nd St South
St. Petersburg, FL 33701
(727) 623-9037
http://www.gratzzigrille.com/
OpenTable Reservation
Make a reservation right now, and tell them that St. Petersburg Foodies sent you!