Matteo – The New "Must Go To" in the Grand Central District
Matteo – The New "Must Go To" in the Grand Central District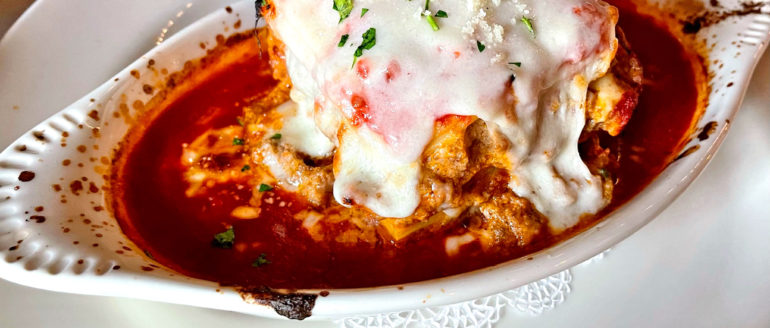 If You Don't Go To Matteo Trattoria & Pizzeria, It Will Be the Biggest Mistake of Your Life
Matteo Trattoria & Pizzeria just brought the level of Italian cuisine in St. Pete to a whole new level. So did Sauvignon Wine Locker & American Trattoria. If you love Italian food, and especially if you want to be transported to your favorite Italian restaurant in New York City—that's the quality level of both of these places. If you haven't been, put them on your must-go-to list. Read our Sauvignon review here.
If you knew Sophia's Cucina + Enoteca, that's where Matteo is in The Grand Central District of St. Petersburg. (Keep in mind, just like we don't say "St. Pete's", we also don't say "Matteo's". No S.)
The restaurant is named after owner Nando Silvestri's son. Silvestri started with his first restaurant in Los Angeles in 1992 when he was just 21. He has owned several eateries around the LA area, and still has one there—Tramonto Bistro Malibu.
This unstoppable restaurateur's next move was to open Matteo Trattoria & Pizzeria in Tampa in September 2020.
The St. Pete location at 2363 Central Ave had their soft opening on July 5, and is now in full operational mode with the exception of the wood fired pizza oven. You can thank the extremely slow pace of the St. Pete inspection system for that. A turtle with two broken legs is faster. Watch for an update to this review once the pizza oven is up and running.
Full disclosure, we were invited in, and comped the food and drinks, and left a good cash tip. I did ask for a check, as we never want to be entitled to free food. This does not affect our extremely high regard for this place. Our friends, Abby and Mike joined us, and we shared everything, and compared thoughts. (Abby writes reviews and develops recipes for St. Pete Foodies, and is a monthly podcast guest.)
To sum it up, as I said in the beginning, the quality of the food and service is right up there with a great NYC restaurant.
Joel Sanchez, GM / Partner, took great care of us, and offered some great recommendations.
Sangria drinkers, and even those that don't often sip sangria will love this one.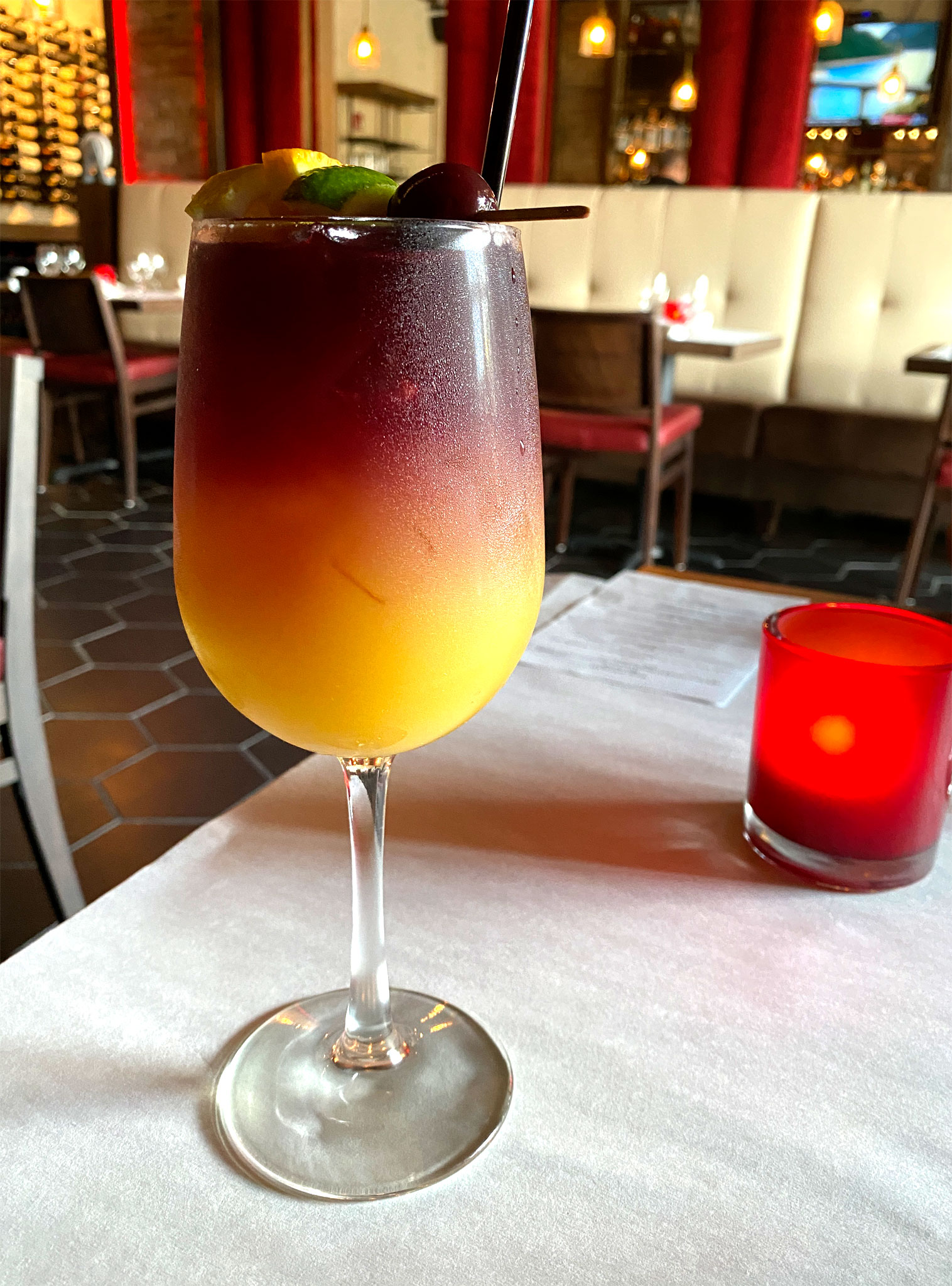 Cesare – Hearts of romaine lettuce, shaved parmigiano Reggiano, homemade croutons & creamy Cesar dressing. The salad was extremely tasty and perfectly dressed. I love Ceasar salad so much that for a few years I ate it every day. I would eat this one every day.
House Bread – accompanied with a delicious olive tapenade.
Arancini – Arborio rice balls stuffed with peas, mozzarella cheese, Bolognese sauce, breaded & fried. I grew up eating a lot of Italian food, but for some reason, neither mom, grand-mom, or my aunts made arancini. My first encounters were as an adult at just a few places, and this is the best one I ever had. I meant to get a shot of the inside, but somehow missed it.
Polpette Della Casa – Homemade meatballs made with veal, pork & beef with marinara sauce & focaccia. The meatball game keeps getting better and better here in St. Pete. It seems my prayers were answered. These will definitely be on the next update to the best meatballs list.
Cozze Tarantina – P.E.I black mussels, chili flakes, fresh garlic and marinara sauce. Lori said these were the best mussels she ever had, along with the sauce.
Amatriciana – Pancetta, fresh garlic, red chili flakes, olive oil & marinara sauce, bigoli pasta. The Amatriciana is life changing. The bigoli pasta is handmade in-house, and the toothsomeness is eyes roll back in your head amazing. The sauce, pancetta and other ingredients create Italian food heaven.
Bolognese – Trio of ground beef, veal and pork with pappardelle pasta. In my experience, most recipes, and most restaurants use ground beef as the sole meat ingredient. When I pointed out to Abby that this one has ground beef, veal and pork, she said, "Yeah, the right way". It was perfection.
Lasagne – Layers of ricotta cheese, Bolognese sauce and pasta sheets. Just when you think it can't get any better, the lasagna shows up. Like meatballs to me, lasagna is Lori's go-to as a test of an Italian restaurant. This one gets an A+.
Matteo has an actual pizza bar, and a virtual gnocchi bar—that is a special section on the menu with ten different gnocchi dishes.
We had the Gnocchi Boscaiola – Wild mushroom sauce – porcini, button, shiitake. I thought it was quite good. My other three companions thought it needed more seasoning. If it was my own dish, and not sharing, I would have just added some fresh ground cheese and pepper.
We shared three desserts. Cannoli are pretty much mandatory. We also had chocolate cake, and NY style cheesecake. They were all perfect. Lori liked the chocolate cake the best, and I liked the cheesecake, which does justice to The Big Apple.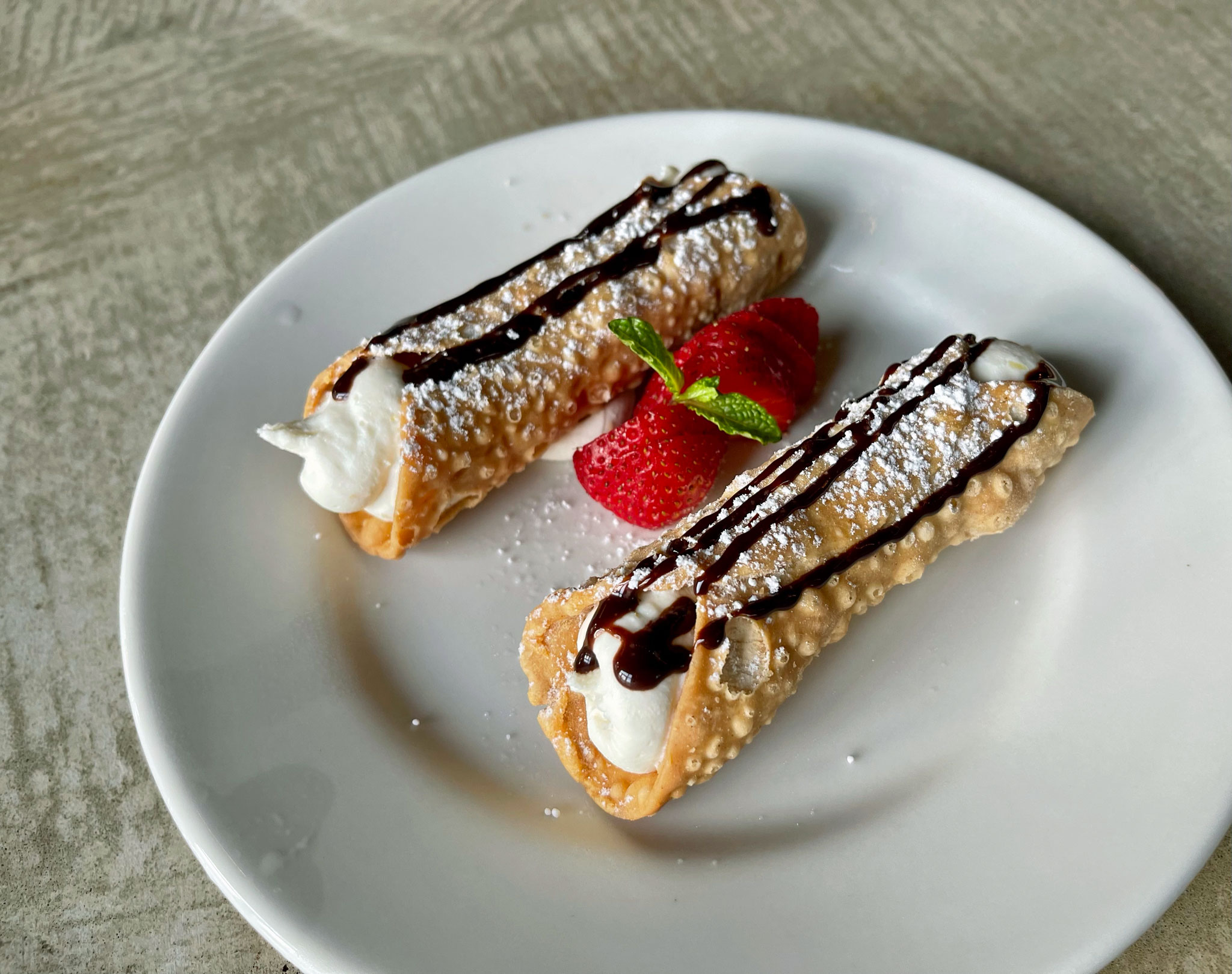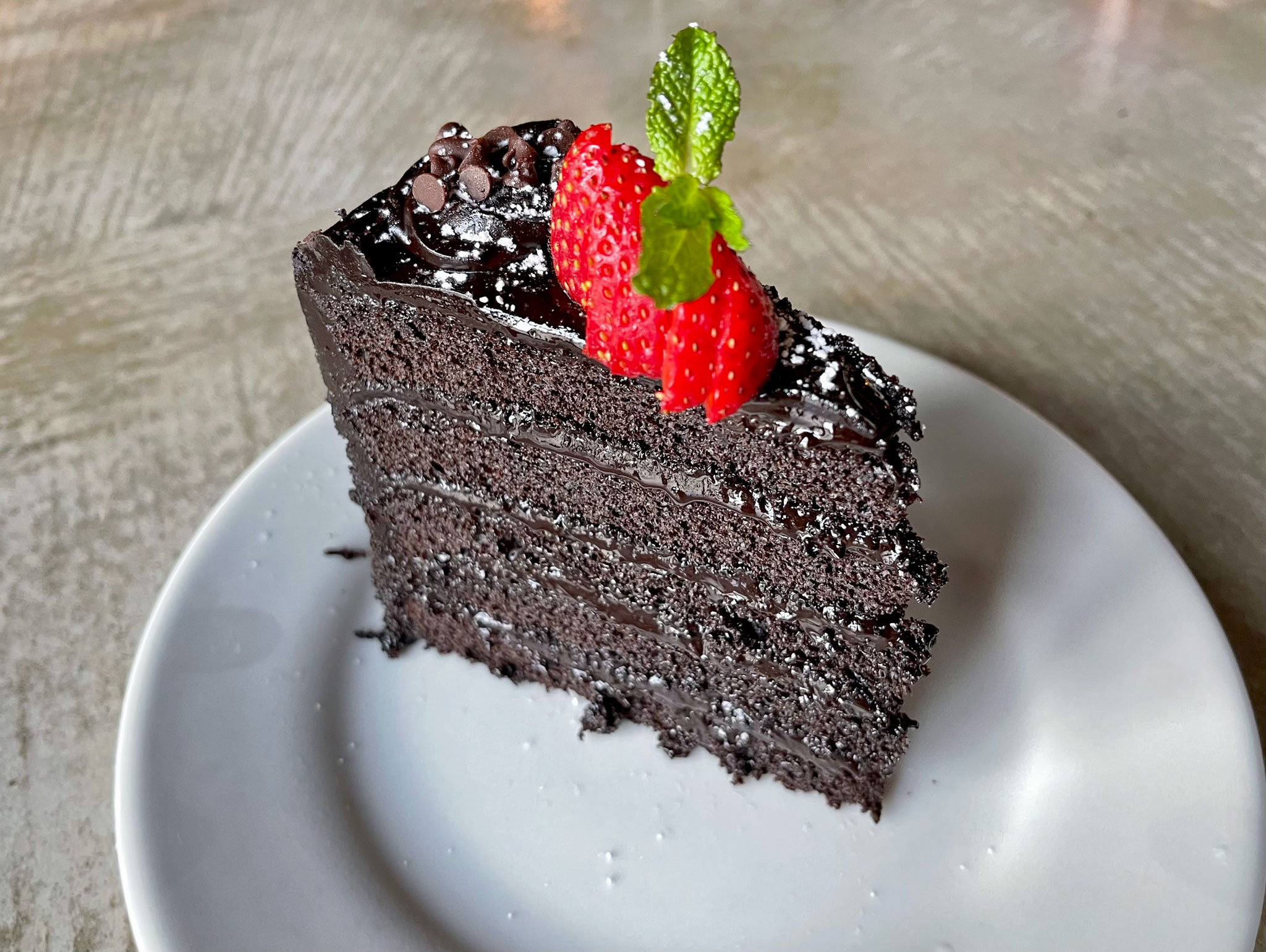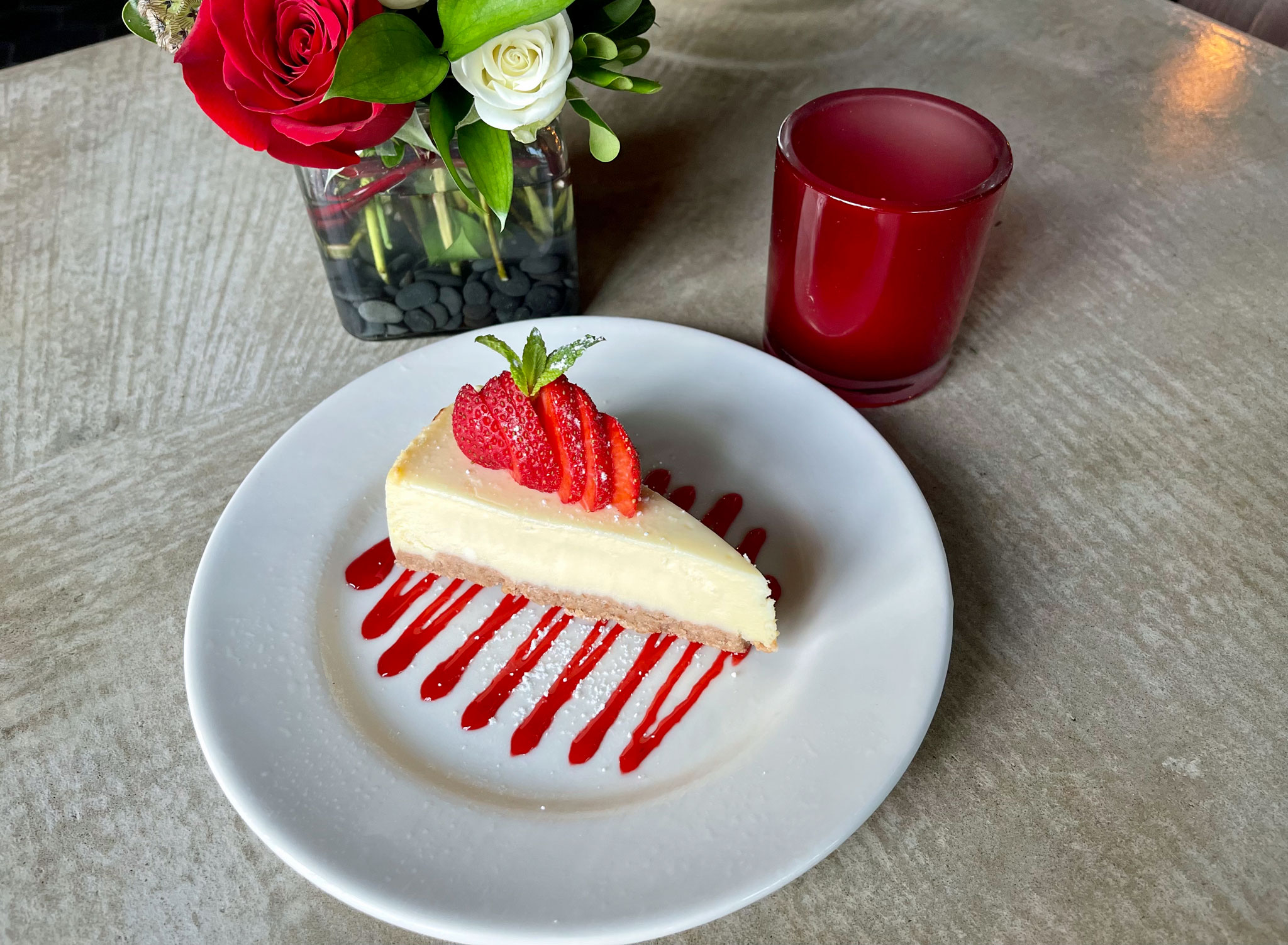 The Happy Couples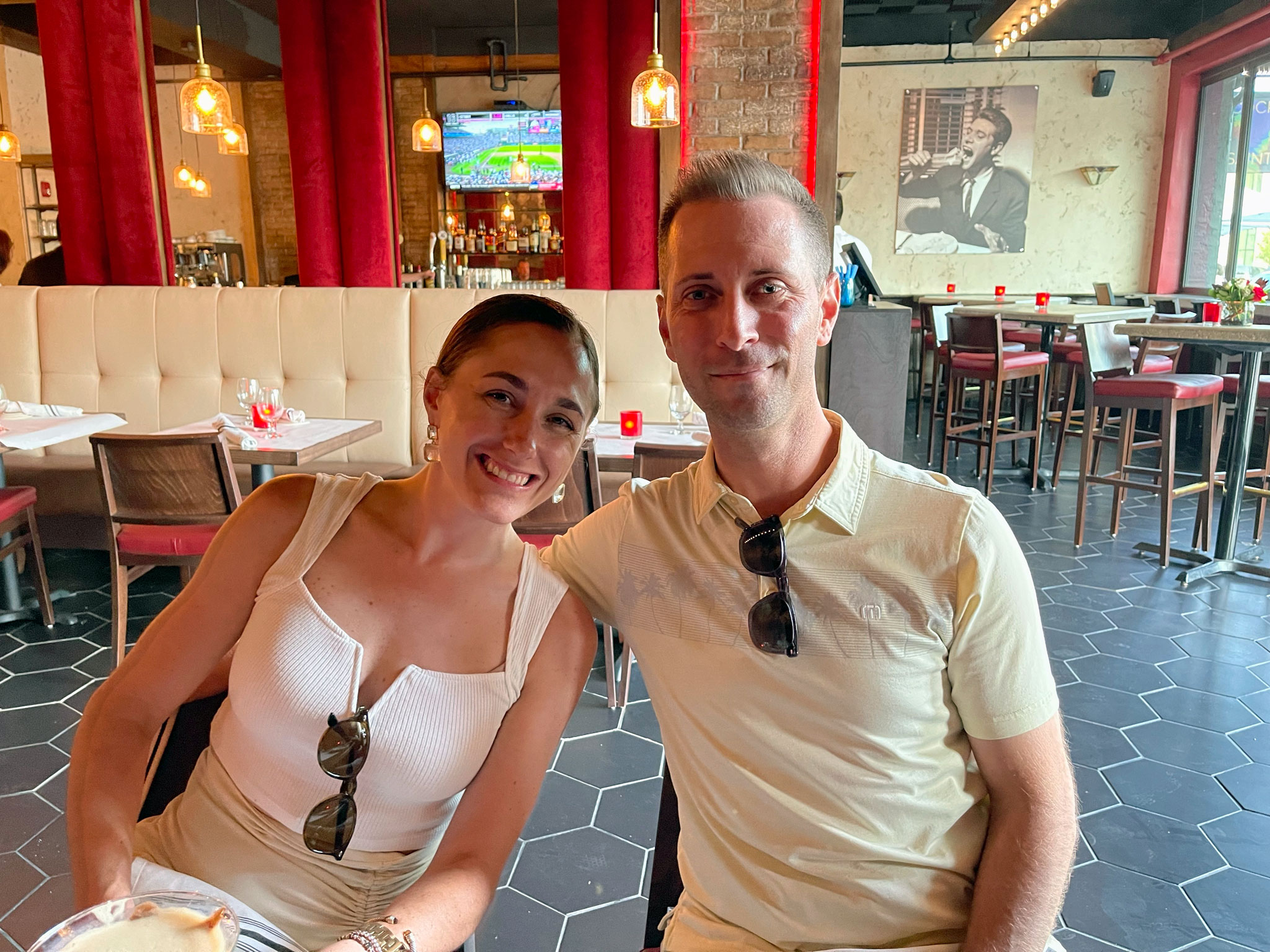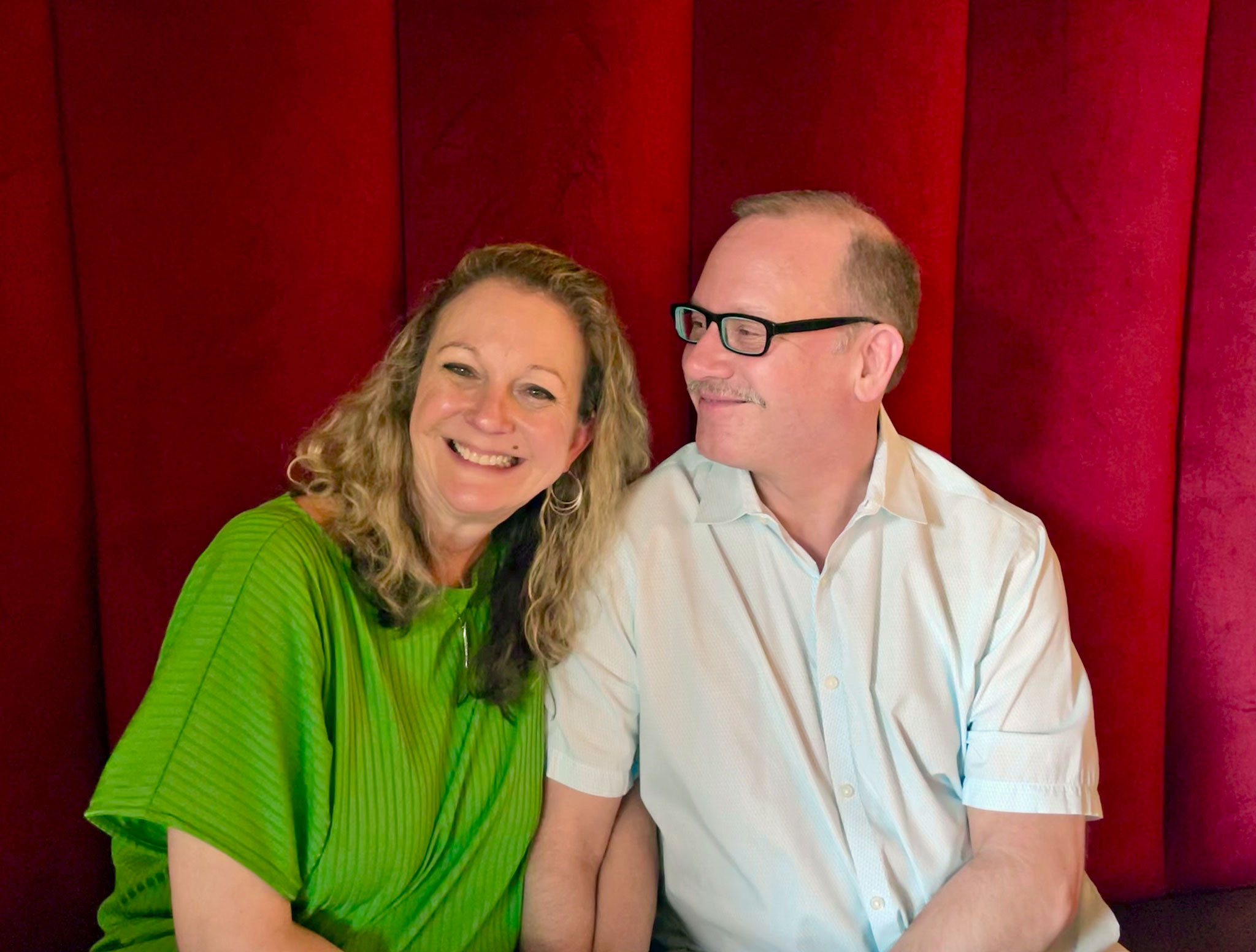 Authentic, perfectly crafted Italian-American cuisine in a casual family friendly atmosphere in The Grand Central District of St. Petersburg, Florida.
DISCLAIMER: Kevin, Lori, Abby, Haley, & Lindsey do not dine anonymously (this would be impossible) and we sometimes get free food (though never expected). However, we dine with the locals and we support our own. You will always get honesty in a respectful manner.

PLEASE NOTE: Reviews reflect a certain moment in time. Some restaurants stay extremely consistent over many years, and some change for the better or worse. Some things that may change are: chefs, recipes, food suppliers, ingredients, philosophies, ownership, etc. We always hope that you have the same good, or great experience we had.
More Foodies News, Reviews & Recipes
2 Responses