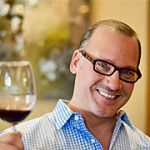 Kevin Godbee · Dec 8, 2016 · 3 min read
Nueva Cantina Makes Their Guacamole
Fresh To Order Tableside
I love Nueva Cantina! The food is great, the atmosphere is fun, and the service is excellent. I wouldn't expect anything different with the team of Louie Spetrini as GM / Co-Owner, and Chef Paul Daubert. They did an amazing job on their last venture together with the best Southwestern cuisine I ever tasted. (That restaurant was sold and is no longer around.) Thanks also to Rocco Rinaldi for helping make this location finally have great Mexican food. It struggled in the past as El Gallo Grande. It was a roller coaster ride with good food, then bad, then good, then bad again. Now, it's a ride straight to Mexico and Latin-America.
Nueva Cantina touts their fare as "Traditional Mexican", and many of their dishes are, but they also add their own creative little flair. In addition, I don't think they give themselves enough credit for being the only place that I know of (except Nitally's) that has what I would call "Mexican-Fusion Cuisine". That's a nice little differentiator and a tasty one at that.
Take for example, the Picadillo Taco. What a great idea! Cuban and Mexican combined. They mix these two Latin regions again with the Ybor City Chimichanga - it's kind of like a Cuban sandwich, but with Oaxacan cheese - rolled into a chimichanga. What will they think of next? Maybe they will start a Mexican-Fusion off-the-menu special of the month. (That's a suggestion, guys. 😀  )
Nueva also has their own take on mole sauce, and I love it. Theirs is just a tad bit sweeter, and I like it better this way. Just know that going in so you are prepared for it. I highly recommend anything on the menu that comes with the mole sauce. In our first review (link at the end), I had the Pollo Mole - Marinated shredded chicken topped w/ a savory Mole sauce. Served w/tortillas, rice and beans or vegetables - and loved it. This time I decided on the Carnitas Poblano - Roasted poblano pepper stuffed w/ slow cooked pork shoulder, apples, walnuts, raisins, poblano crema,topped w/ rojo Mole.
¡Ay, caramba! I could eat this all day, every day.
Lori had the Carnitas Fajitas. She said they were good, but not completely to her taste. In this case, Nueva's own little twist on Fajita seasoning wasn't working for her. She prefers it exactly old-school style.
We started with the tableside made-to-order guacamole, which is spectacular. You can see the video of it being made at the top of the article.
Another starter that is a must try is the Nueva Sampler where you get salsa, queso dip, and guacamole. Since we already had guac, we order the salsa and queso à la carte. It's some of the best salsa and queso I've ever had.
We had several house margaritas, which are quite good. You can see them and read about three different ones in our first review (link at the end).
For dessert we had the Tres Leches - Rich cake soaked in tres leches, cinnamon, vanilla - and the Guava & Cream Cheese Flan, both of which were delectable.
Check out Nueva Cantina and tell them St. Petersburg Foodies sent you. ¡Buen Provecho!
Here's our first review from their soft opening
Here's the write-up on the Grand Opening
Nueva Cantina serves up both traditional Mexican and Mexican-Fusion fare that is fresh, housemade and delicious.