DON'T WAIT for the Official Name Change – El Gallo Grande's Food is Already Nueva Cantina!!
DON'T WAIT for the Official Name Change – El Gallo Grande's Food is Already Nueva Cantina!!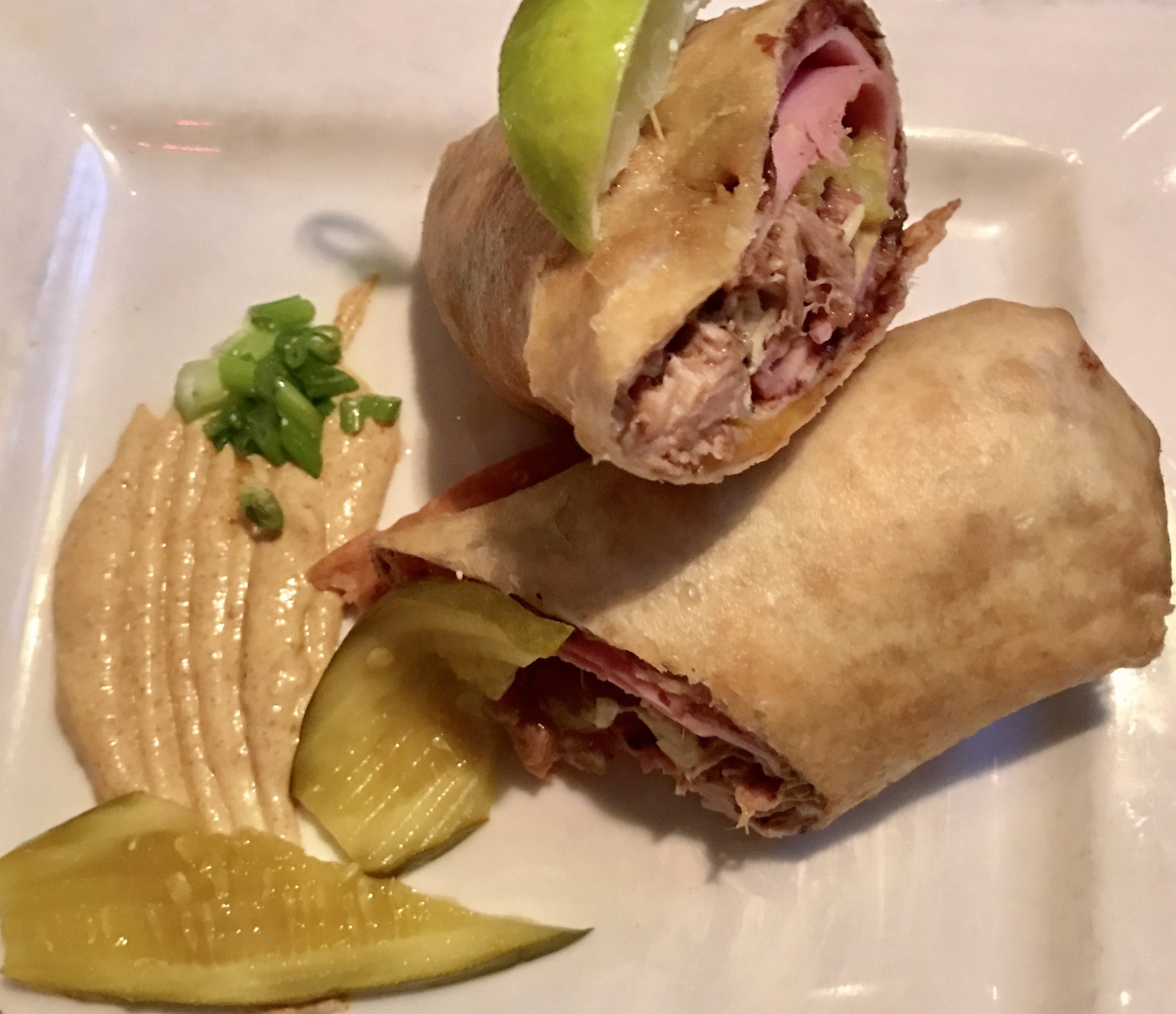 On October 4th, I published breaking Foodies news regarding the changing of hands at El Gallo Grande to Louie Spetrini and his partners Erin & Rocco Rinaldi.  Officially the new name, happy hour and menu won't change until November 1st, however, I am EXTREMELY happy to report that all of the new staff are currently in place including Chef Paul…and after our visit last night…I am even happier to report that he is a Mexican food magician!  Don't wait to try Nueva Cantina just because the name is still officially El Gallo Grande…it is hands down one of the best Mexican restaurants in town now.  If you love Mexican food, get yourself there this weekend!  You will not regret it! (And if you were ever lucky enough to go to Cocina Aqui, when Louie still owned it, you know what I am talking about.)
At the end of this article, I will also post some upcoming changes to their happy hour as of November 1st, so keep reading because it is incredible…
WARNING:  I am about to post extreme Mexican food porn photography.  Stop here now if you will be offended!
We started with a sampling of amazing craft cocktail margaritas…the Blackberry Sage Margarita, the House Margarita and the Blueberry Margarita.  Quite honestly, I was worried that the Blackberry and the Blueberry would be too sweet, and I don't do sweet, but they were not AT ALL!  And in the Blueberry, the addition of mint makes it the most refreshing Margarita I have ever had the pleasure of tasting. Kevin was in total agreement. The House Margarita at $20/pitcher is a bargain, as well, and tasted like top shelf to me!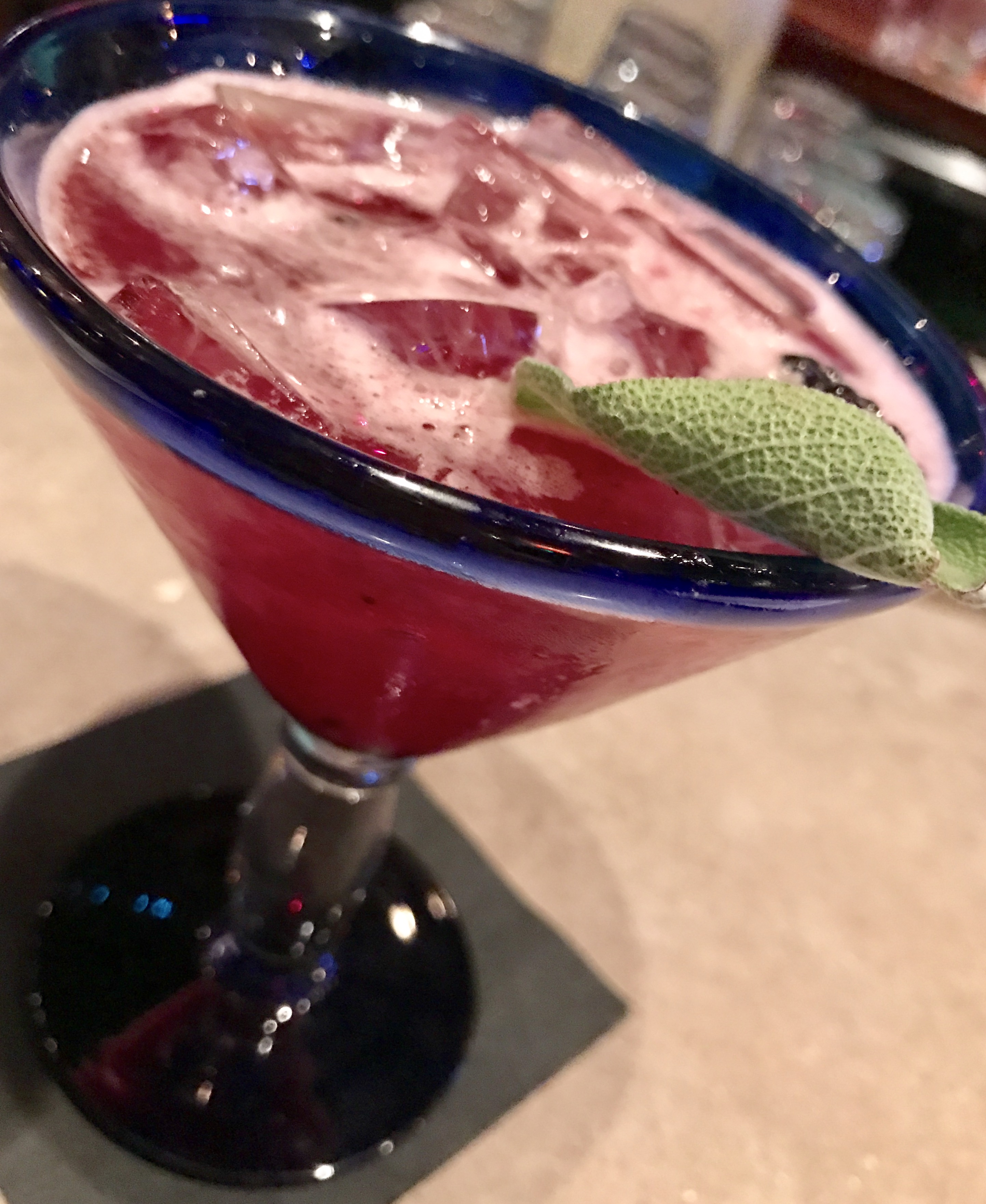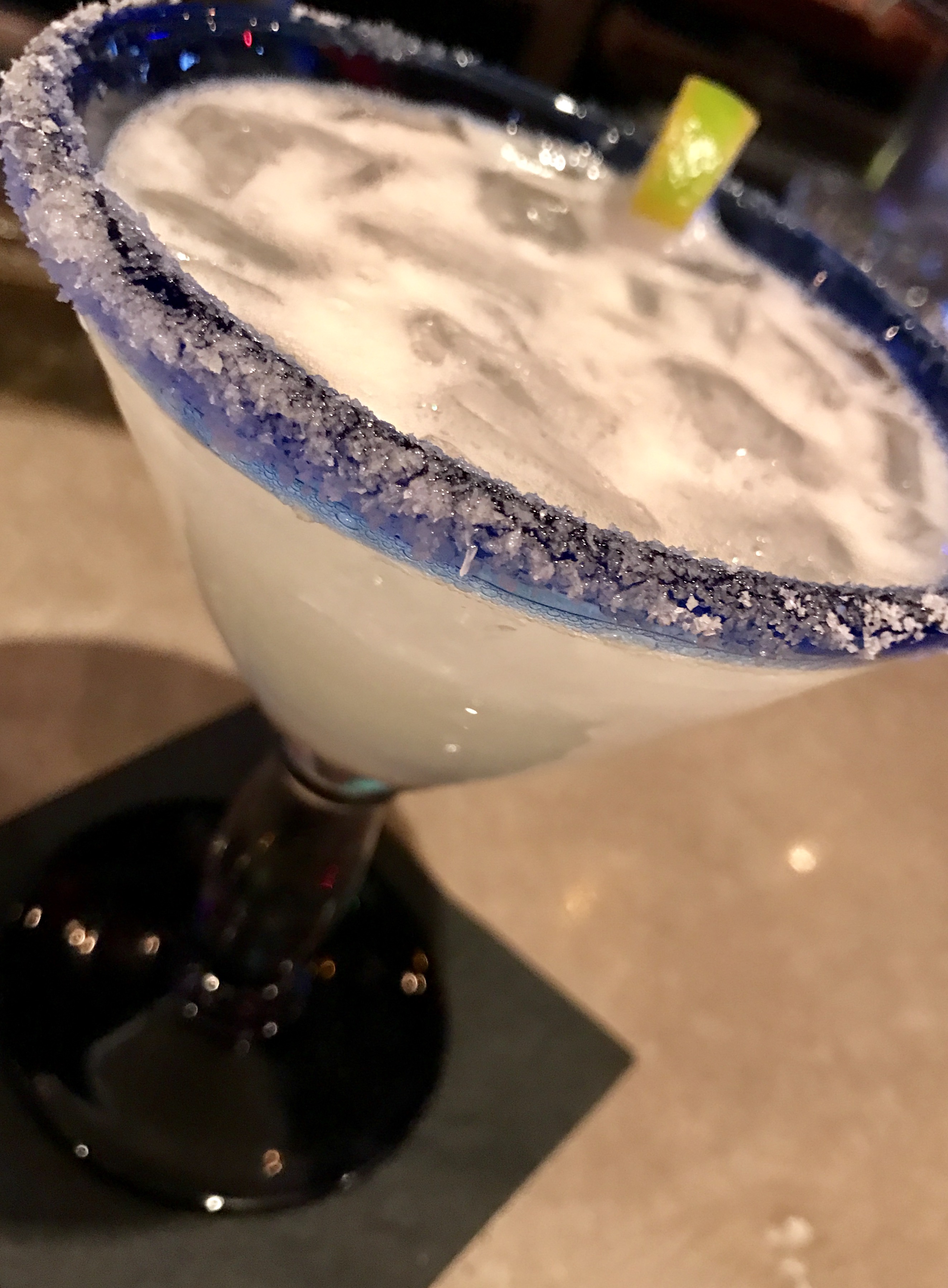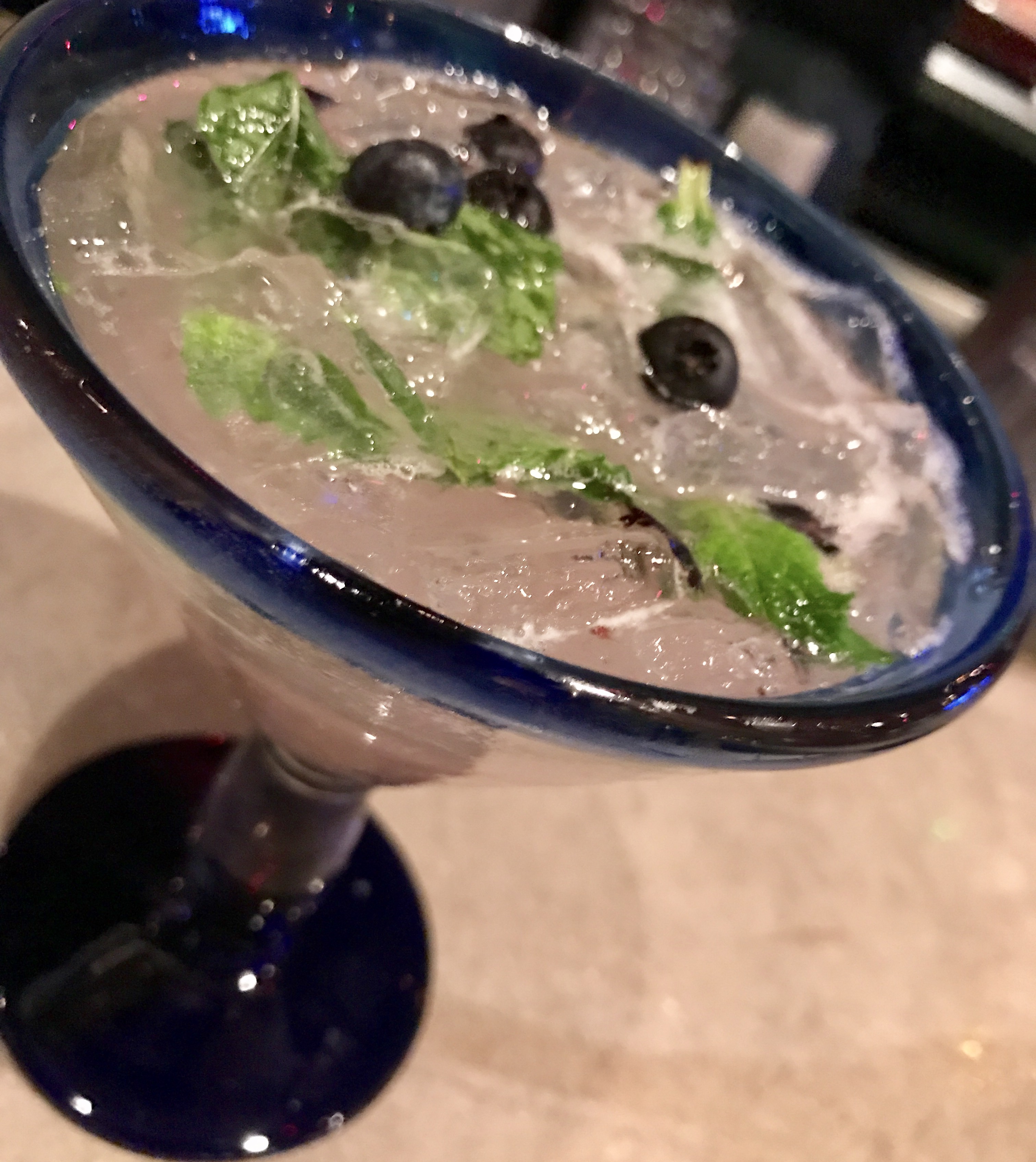 While sampling these delicious concoctions, we also had the housemade Salsa, Queso & Fresh Guacamole (which will be made and served table side after Nov. 1st, but is still made just as fresh now).  Anyone who knows me well, knows my distaste for Cilantro…however, the salsa was tolerable (and delicious) because I was able to get most of it out and when mixed with the Queso (which I love to do and turned Kevin into a fan of last night) was absolutely tantalizing.  We had to force ourselves to stop eating so we could sample more.  Kevin LOVED the Guacamole, and he managed to dig out a cilantro free bite for me that was sensational!  Everything can be made cilantro free, except the salsa, when I remember to specify in the future.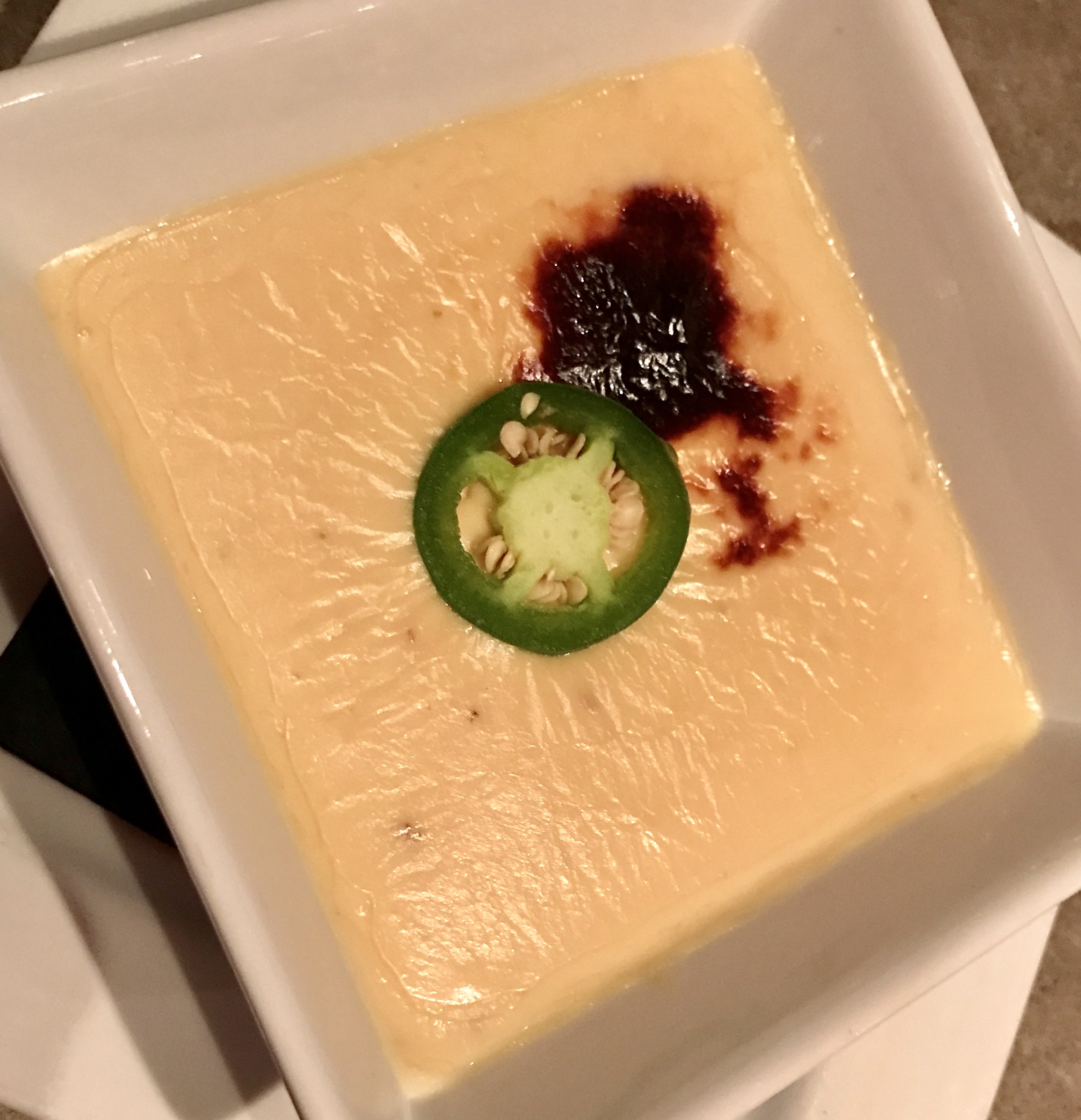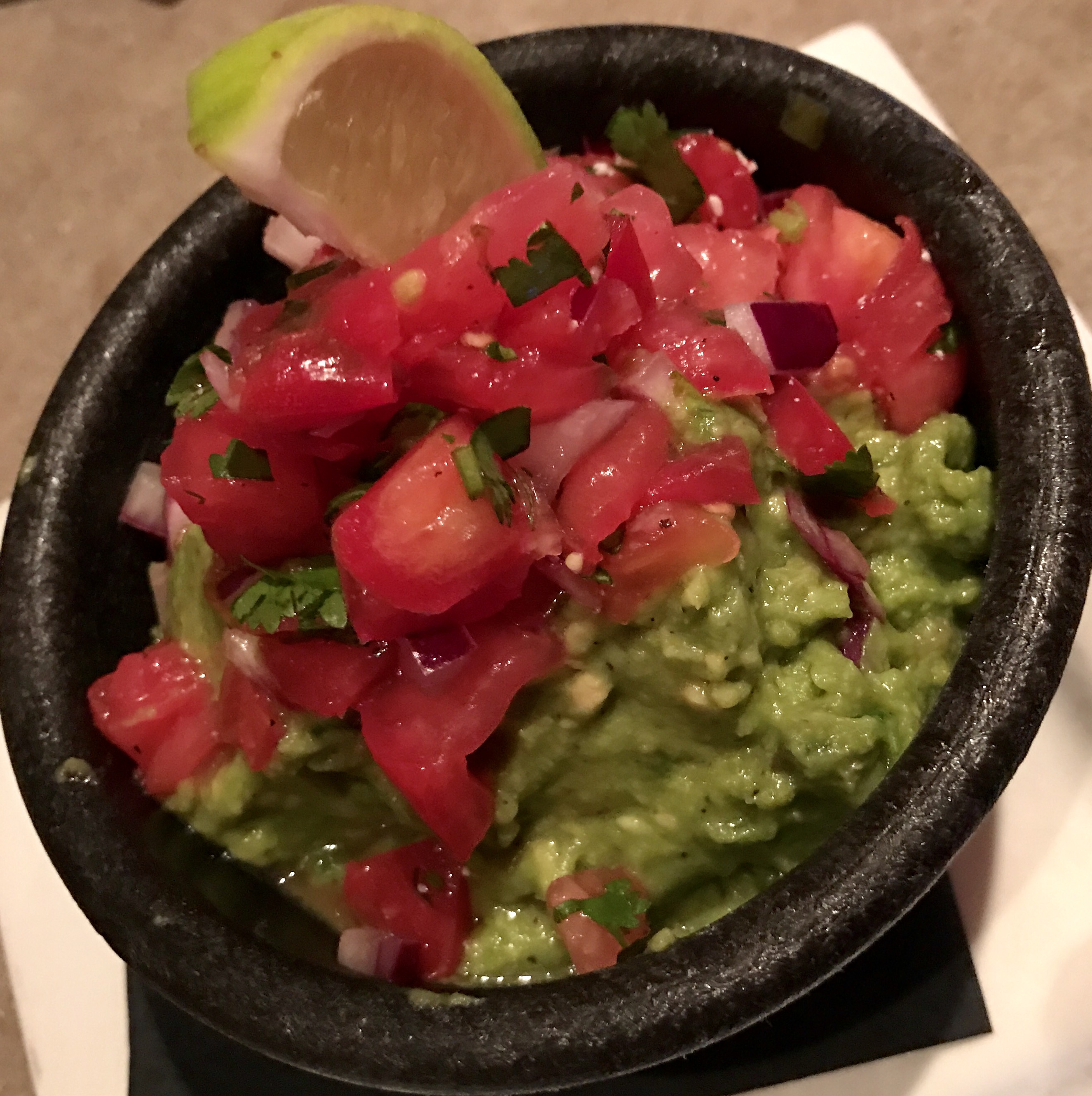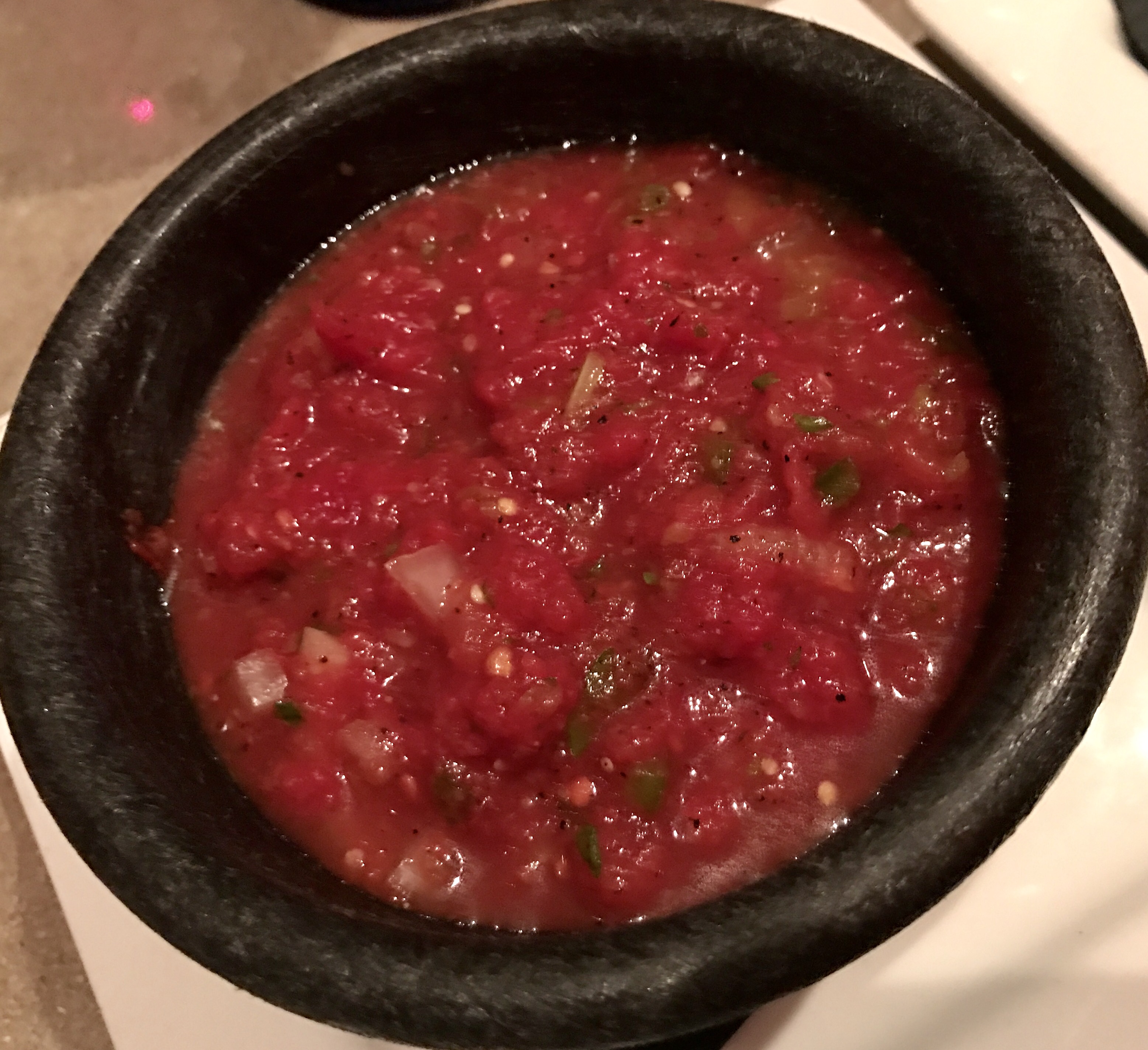 Next up were the Flautas which are tortillas stuffed with pulled chicken with Oaxaca cheese and refried beans and fried served with this amazing red sauce that included guajillo and ancho peppers.  Kevin said it was like an enchilada sauce and could not stop raving!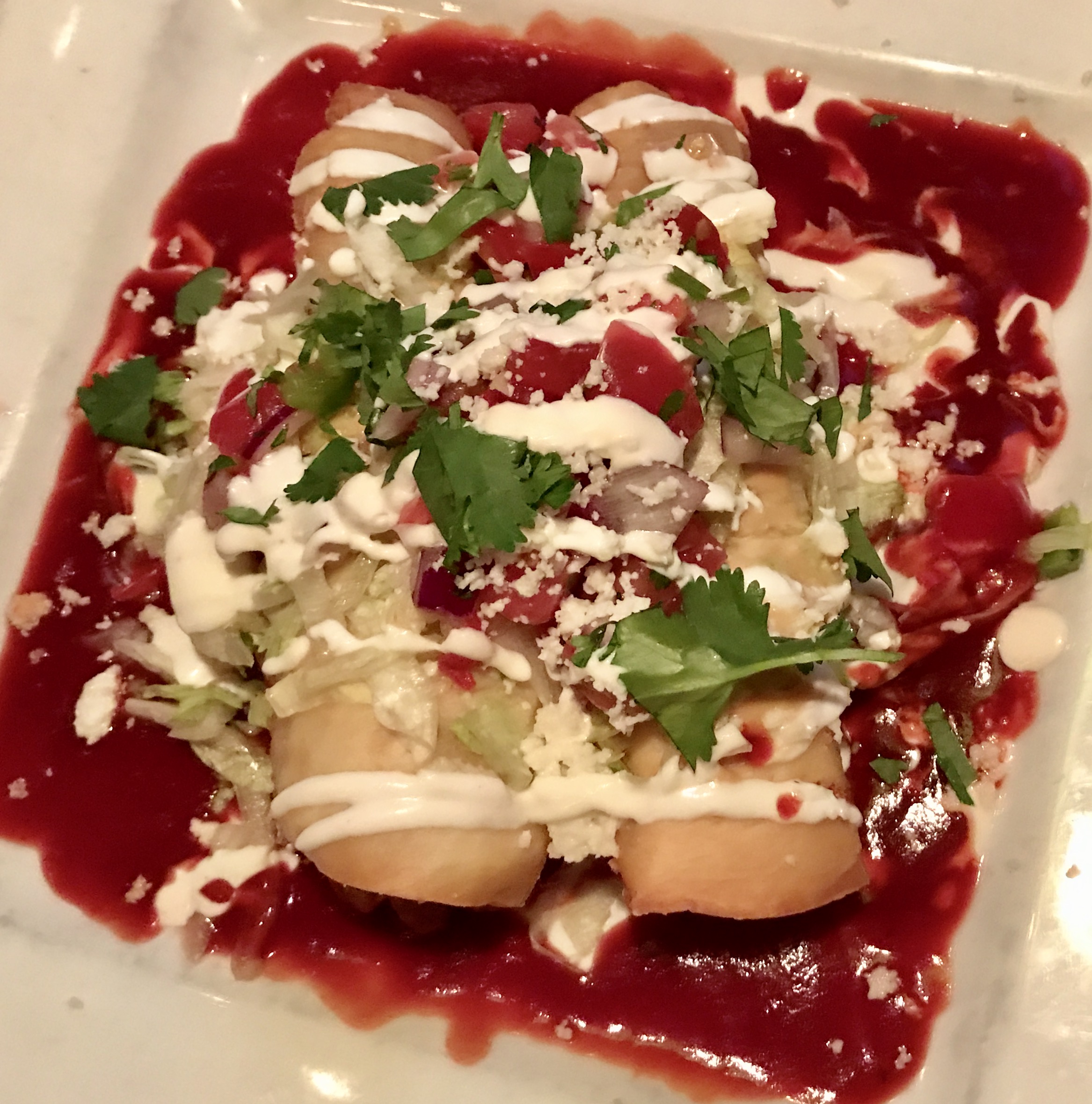 Now, for me anyway, came the Piece de Resistance, the Cuban Chimichanga (Pulled pork, Oaxaca cheese, brown mustard, Pickles, smoked ham, black bean hummus)…imagine the best cuban sandwich that you have ever had deep fried as a Chimichanga.  There are no words to describe the flavor explosion in my mouth!  It was absolutely one of the best things I have ever eaten in my life…and that says a lot!  I promise you will not be disappointed!  Just wow!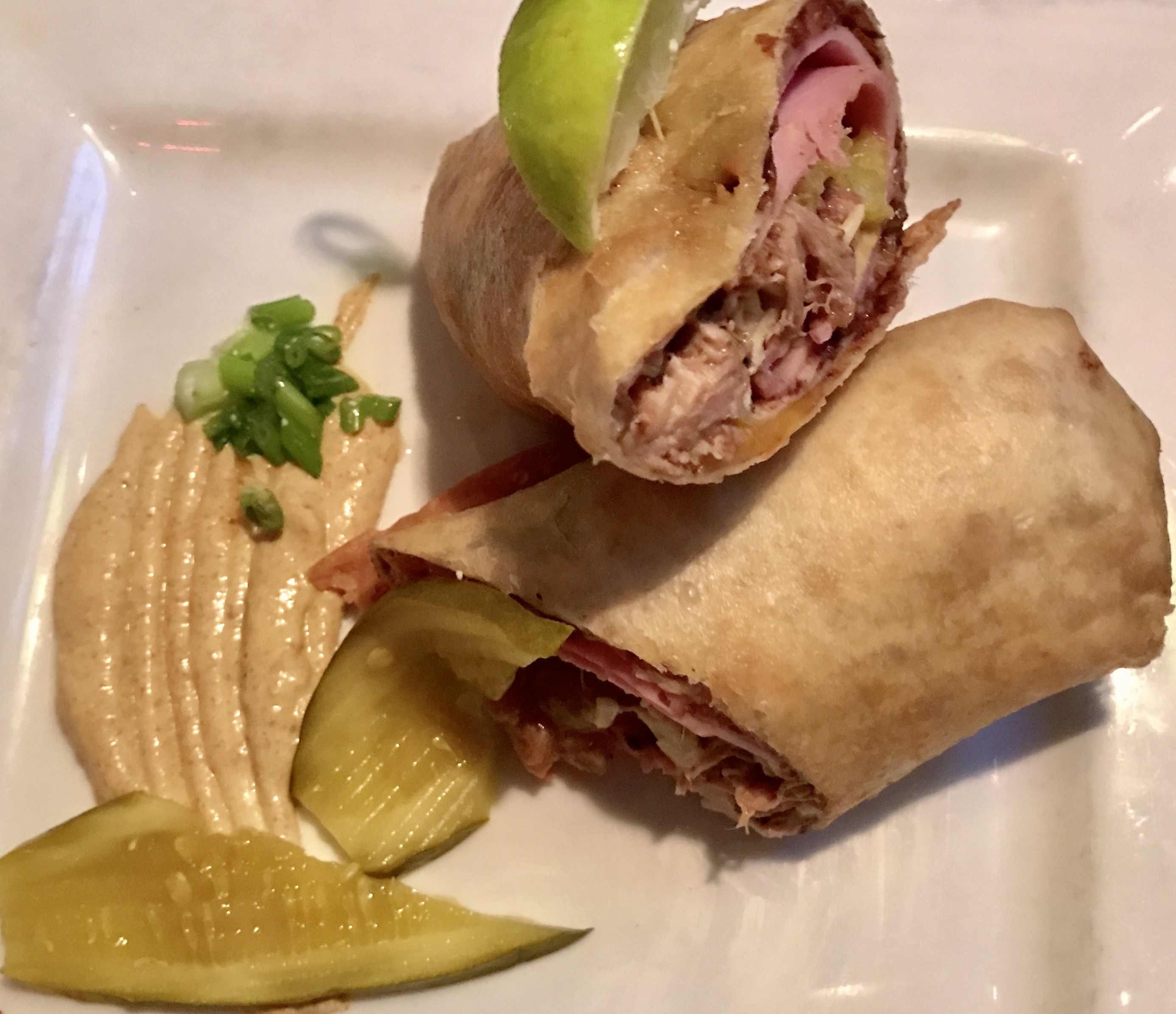 And for our entree we shared the Pollo Mole which is Chicken Breast Marinated and topped with a savory mole sauce served with Mexican rice and Vegetables.  This was Kevin's five star pick of the evening.  The Mole Sauce is perfectly balanced, not too sweet, not too much of a bite.  It was scrumptious!  Yes, we shared all of this and took a huge bag of food home.  Don't worry, we can still fit in our clothes.  Wait until I post what I make with these leftovers.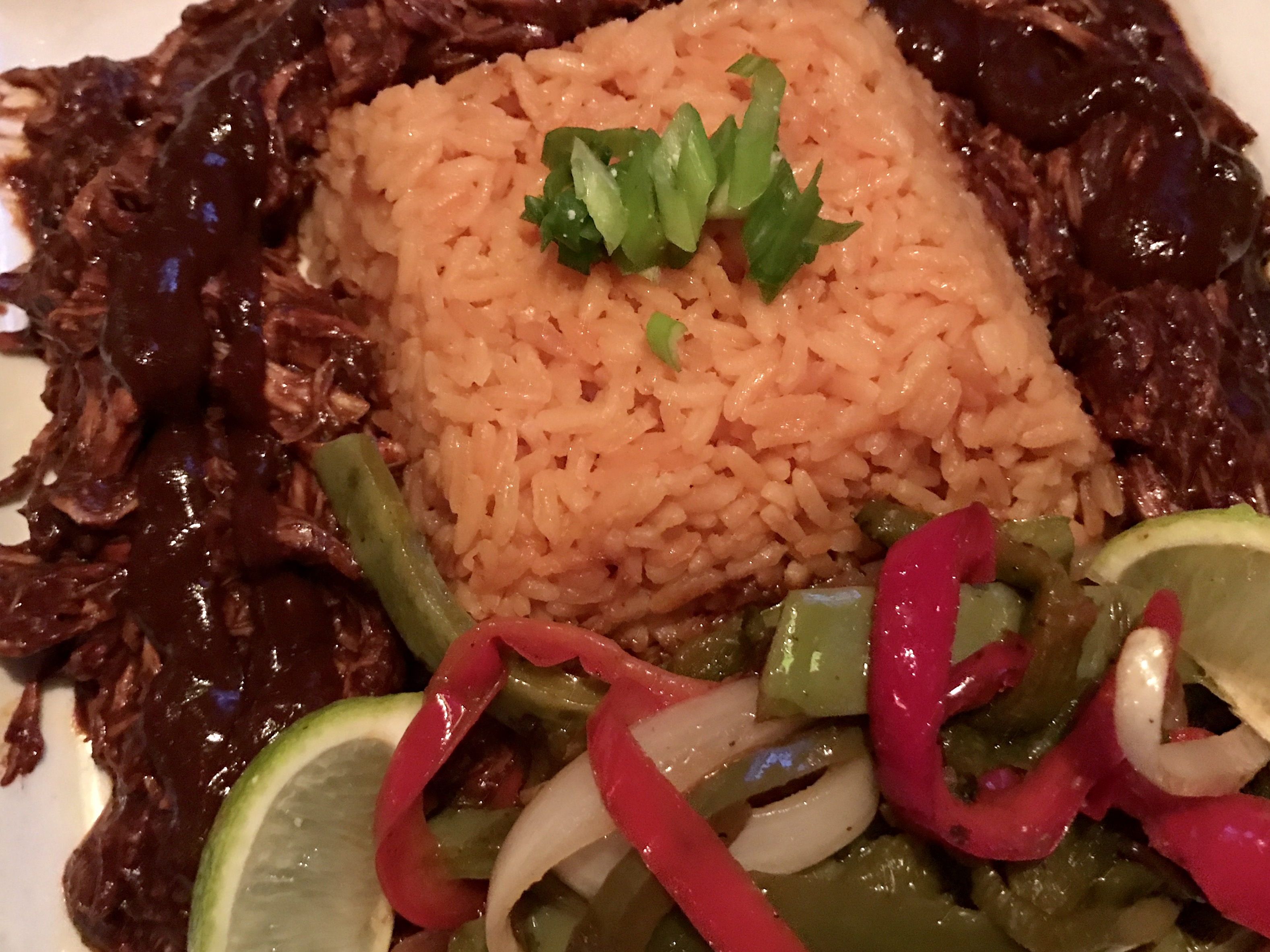 Dessert…we rarely eat dessert.  But when we heard there was a deep fried Brownie Chimichanga dessert with salted Caramel ice cream on top…we were in.  We could only eat a couple of bites, but they were worth it!  As a teaser, one of their signature desserts will be Fried Tortilla chips dusted with cinnamon sugar, melted marshmallows, Hershey's Chocolate syrup, cinnamon ice cream topped with raspberry puree and caramel sauce.  We did have this at Cocina Aqui when they were open – sinful!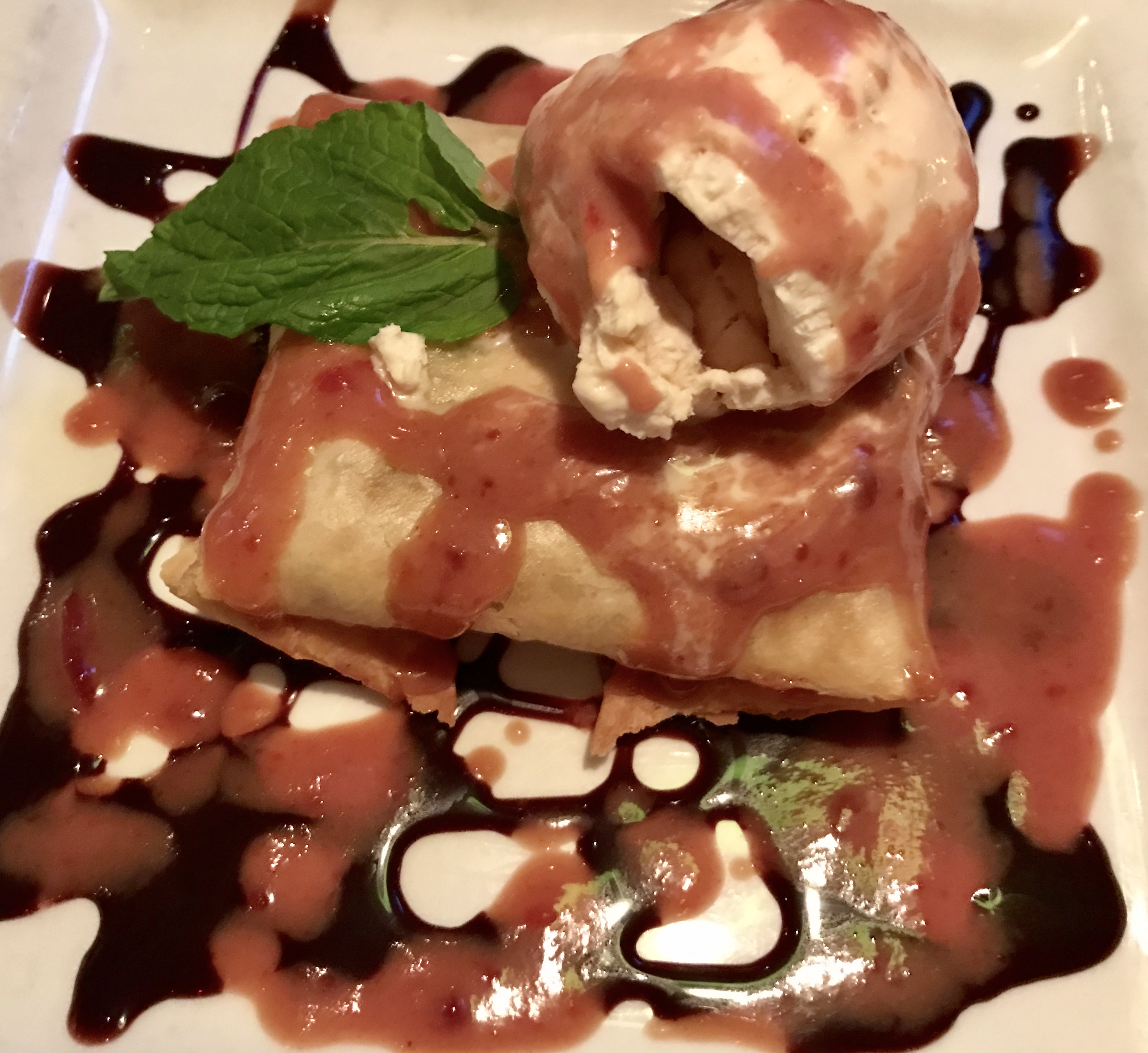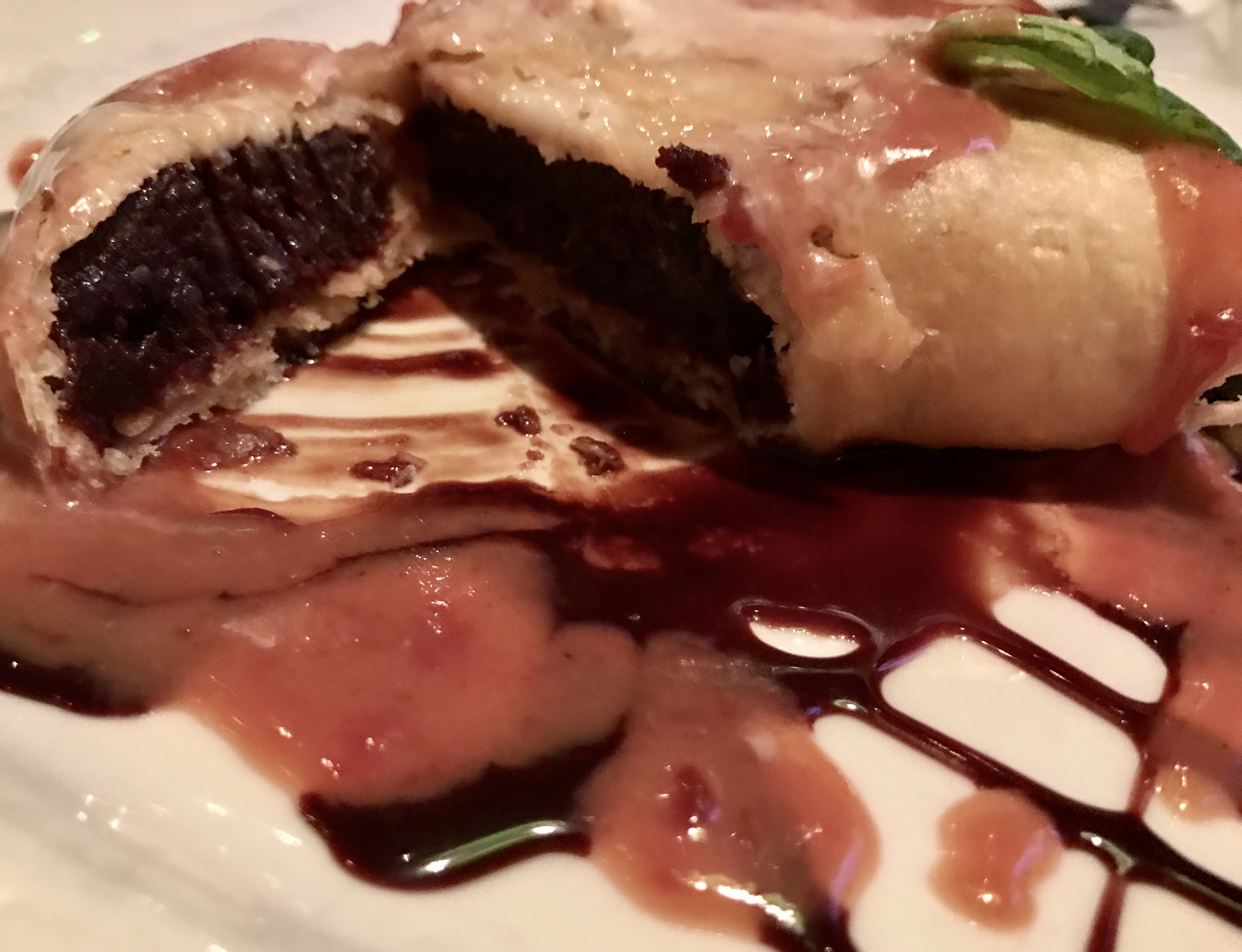 Bottom line…don't wait until November 1st.  Ownership and all staff has changed, therefore the food has already changed!  Get there now while you can still get a table without waiting!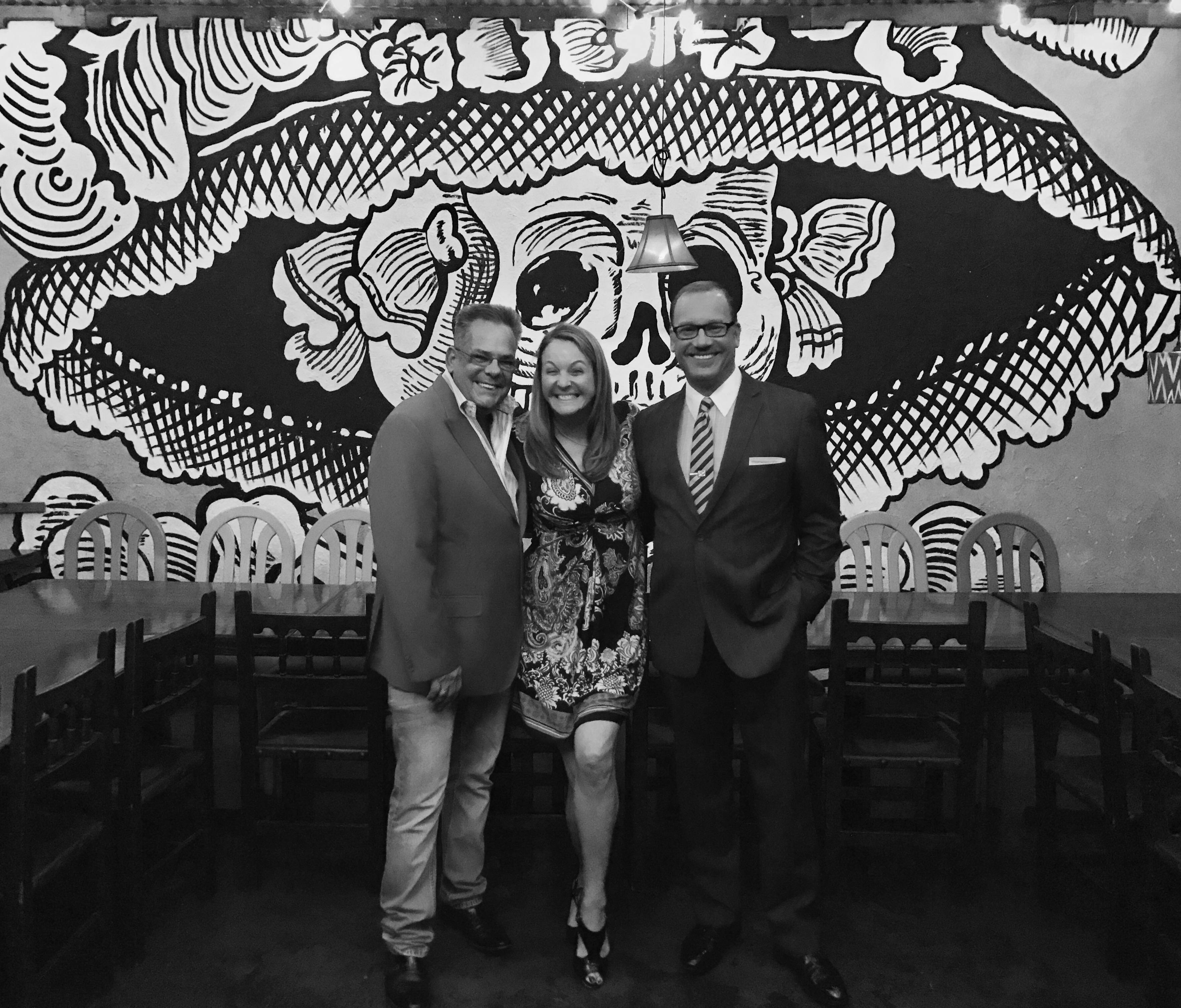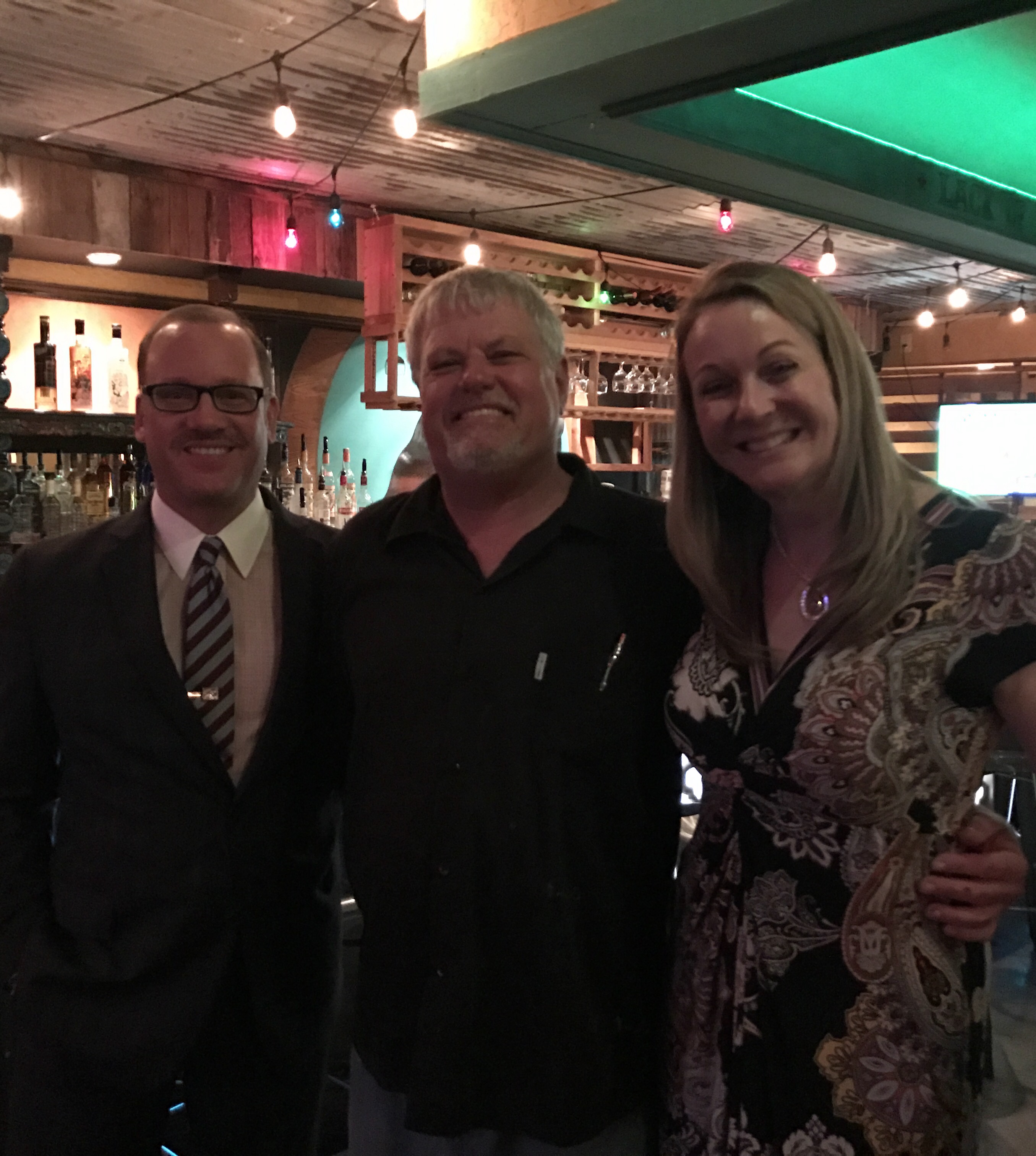 Oh and in case you forgot, they are building an outside patio which will feature a full bar as well.  It is currently under construction.  See below this photo for the upcoming new happy hour and brunch specials coming after November 1st.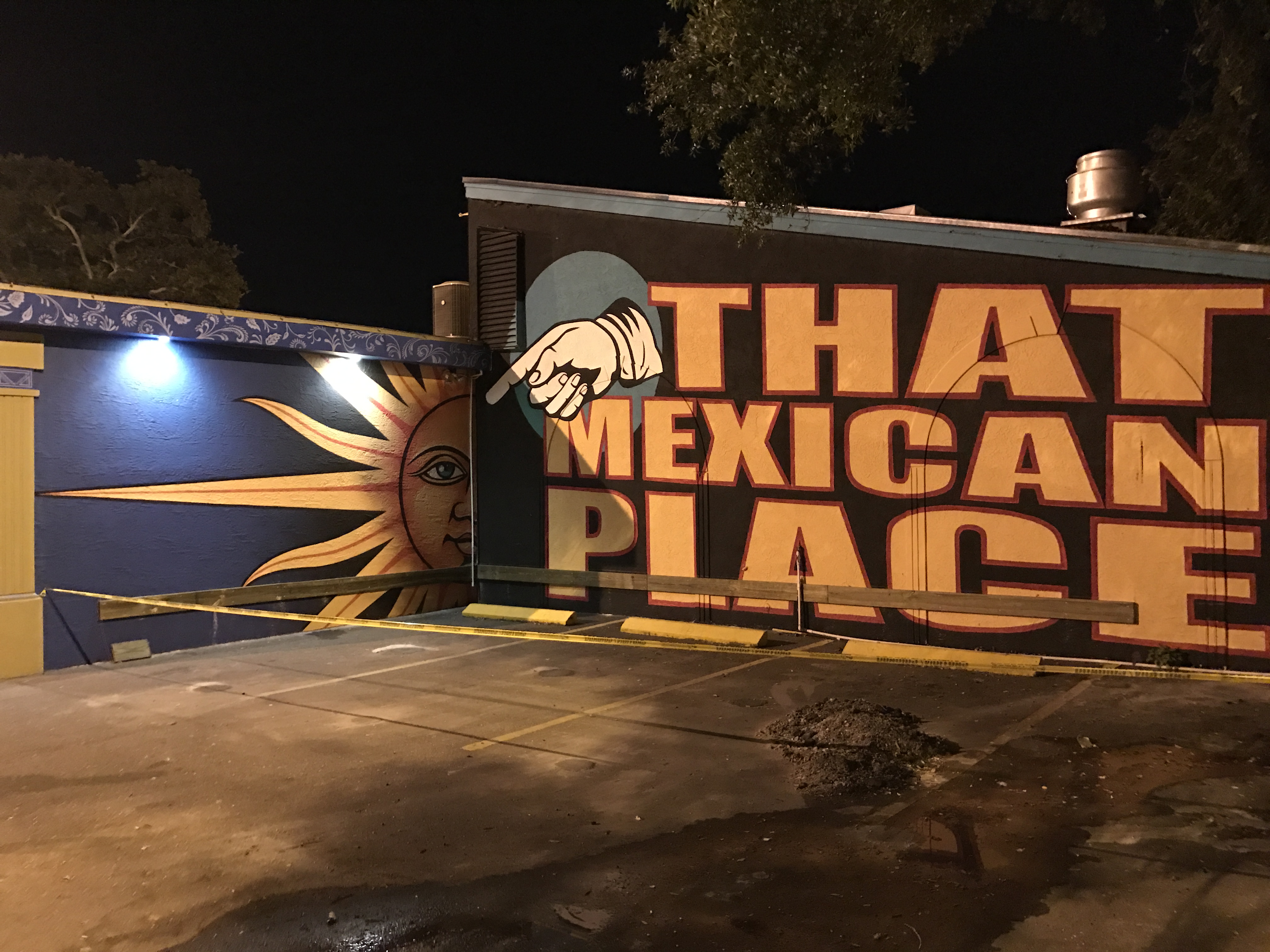 Check out these happy hour specials starting November 1st, 2016:
Happy Hour Daily Monday – Friday 2:00PM – 6:00PM
$3.00 well drinks, $3.00 house wines, $3.00 draft beers & $3.00 Margaritas.
Selection of Street Tacos served at Happy Hour only $4.00.
Monday:   Buy one Fajita get one half price 11:00AM – 10:00PM
Tuesday     $3.00 Tacos     11:00AM – 10:00PM
Wednesday    $3.00 Margaritas and $12.00 Pitchers 11:00AM – 10:00PM
Friday   Entertainment 6:00PM – 9:00PM
Saturday   Entertainment 6:00PM – 9:00PM And All Day Happy Hour 11:00AM – 6:00 PM on the patio and Restaurant Bar
Sunday   Brunch from 11:00AM – 3:00PM Bottomless Mimosas $12.00 – $5.00 bloody Maria & Bloody Mary Bar
Sunday Night Industry Night 5:00PM – 10:00PM. Industry employees receive a 25% off their check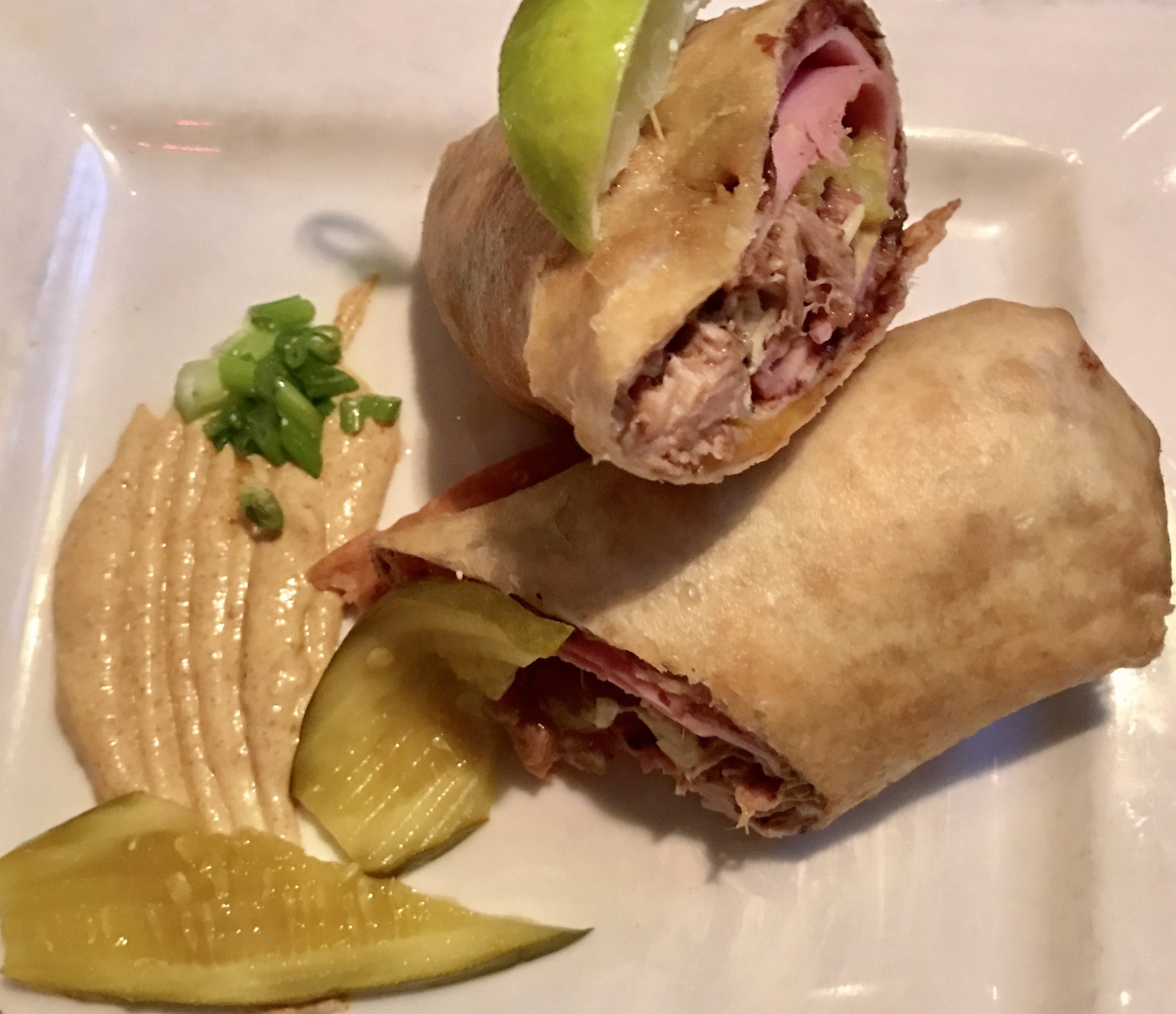 Readers Rating

Rated 5 stars




5

/ 5 (

Reviewers

)

Spectacular
---
El Gallo Grande (Nueva Cantina as of November 1st, 2016)

727-851-9579
1625 4th St S

,

St Petersburg

,

FL

33701

,

USA
---
Authentic Mexican Food with a flair.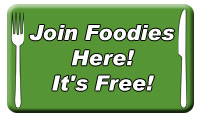 More Foodies News, Reviews & Recipes
1 Response