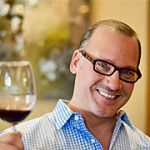 Kevin Godbee · Mar 27, 2017 · 4 min read
Nueva Cantina New Brunch & Dinner Menus March 2017
Nueva Cantina's new menus start today, March 27, 2017, and St. Petersburg Foodies were lucky enough to get a preview so we can tell you all about it.
I have to tell you, we were blown away. I don't know how they can continue to keep topping themselves, but they do.
In addition to the new brunch and regular menu, there is a new drink menu that started a couple of weeks ago as well.
Amazon Prime Food Delivery
In related St. Petersburg Foodies News, Amazon Prime Food Delivery is coming to St. Pete and Nueva Cantina is one of 10 restaurants here that will be part of it ... and there is no charge for delivery!
On to the new menu - and I'll just say it now - everything was amazing!
We appropriately started with a "starter" from the main menu. Fried Sweet Plantains - Served with Queso Fresco and Crema. The plantains were of course nice and sweet, and the crema was some of the best we had. It wasn't too sweet so it was a nice counterbalance to the plantains.
Actually, we started with drinks like we always do. My new favorite is the Caliente Picantefresh, and it lives up to it's name. It is quite spicy, which I love, but might be too much for anyone that doesn't do well with the stuff at the top of the heat meter. It has cucumber, fresh muddled jalapeño, and mango combined with Corazon Blanco Tequila for a Margarita with sweet heat.
Lori enjoys the Dali - Milagros Blanco Tequila, blackberries, mint, and fresh lemon juice topped off with champagne.
Then we moved on to an item from the brunch menu - the Grilled Avocado Tostado - Fresh Guacamole with bacon, fried egg, tomato, grilled corn, cilantro, queso fresco served on multigrain bread.
We felt like we had to go to confession after eating this next sinful dish also from the brunch menu. Nueva Brulee French Toast. Three-pieces of house-made pound cake, battered and lightly grilled and served with white chocolate Creme Fraiche and mixed berry compote.
Here's one for the fresh, hot seafood salad lovers. Acapulco Chop Chop Salad - Romaine, green peppers, red onions, olives, tomatoes, Swiss cheese, grilled shrimp, scallops, pescado served in a tortilla bowl. Topped with a lemon/herb vinaigrette.
Here's a super delicous, juicy, hearty sandwich from the main menu. Torta y Bistec - Steak, Onions, Queso Blanco, Chipotle Aioli, Guacamole, grill-pressed on Cuban Bread. Served with Tortilla Chips.
That last one was pretty tempting, so now try to choose between that one and this other new sandwich on the main menu. Torta y Cochinitas - Slow cooked Pulled Pork, Spicy Mustard, Pickles on Grilled Cuban Bread served with Pork Jus and Limon. Rice and Beans or Tortilla Chips.
Here's an Italian inspired one that Lori said "Wow! I could eat this for days!" She could, literally, as it's a very generous portion. It was a hearty delight. Pollo Milanese - Panko-crusted Chicken Breast pan-fried and topped with Tomatillo-Ranchero Salsa, Mexican Cheese. Served with rice and beans. (The Pollo Milanese also comes as a sandwich for lunch.)
Now it's time for tacos! The Crispy Shrimp Taco with Cabbage, Pico de Gallo, Chipotle Aioli, Lime, and Guacamole is new and shown here in the middle and flanked by the Pork Taco and Pescado Taco.
Let's keep the tacos coming. Here's a juicy and succulent dish. Braised Short Rib Tacos - Grilled Onions, Rojo Cabbage, Horseradish Habanero Sauce and Nueva BBQ sauce.
Here's the "boys in the band", Executive Chef Paul Daubert and GM / Co-Owner Louie Spetrini bringing out the Braised Short Ribs Tacos and the Apple Pie Dessert.
Did someone say apple pie? This is no mere mortal apple pie. This is Brunch Apple Pie a la Mode - Apple pie, white cheddar cheese, crispy applewood bacon, with ice cream. Wow!
Head on over to Nueva Cantina and tell them St. Petersburg Foodies sent you.
(Photos (and eating assistance) by Barry Lively)
Nueva Cantina serves up both traditional Mexican and Mexican-Fusion fare that is fresh, housemade and delicious.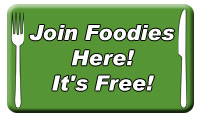 DISCLAIMER: Kevin, Lori, Abby, Haley, Lindsey, & Alexia do not dine anonymously (this would be impossible) and we sometimes get free food (though never expected). However, we dine with the locals and we support our own. You will always get honesty in a respectful manner.

PLEASE NOTE: Reviews reflect a certain moment in time. Some restaurants stay extremely consistent over many years, and some change for the better or worse. Some things that may change are: chefs, recipes, food suppliers, ingredients, philosophies. We always hope that you have the same good, or great experience we had.