Sail On Into Sea Worthy Fish + Bar For Some of the Freshest Eats Around
Sail On Into Sea Worthy Fish + Bar For Some of the Freshest Eats Around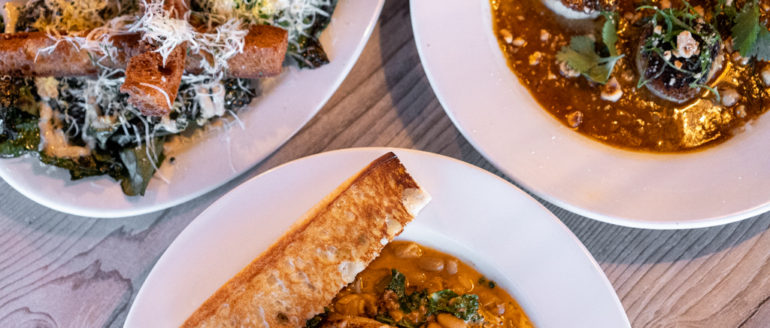 What better place to enjoy seafood focused dishes than right by the water itself? Sea Worthy Fish + Bar in Tierra Verde is a phenomenal restaurant serving an array of seafood dishes, unique specials, refreshing cocktails and more. Did I mention the bread pudding is life-changing? You need, yes need, to order it. You can thank me later. 🙂
When people say, "you are what you eat" then when you eat at Sea Worthy, you are flawless, radiant, creative and outstanding in every possible way. On a more serious note, Sea Worthy offers the best seafood around, in my opinion. I was blown away by the freshness of each dish. The flavors in every bite make you want to close your eyes to really enjoy all of the characteristics.
Chef Jason Ruhe is an artist and master in the kitchen. He's also remarkably friendly and will make sure you find something on the menu to cater to your tastebuds, or he'll even manifest a special dish just for you. Dustin, the host, is a ray of sunshine. From the moment you walk in, he makes you feel welcomed like family, and educates you on the menu and specials. He has great drink and menu recommendations as well. The staff here adds a feeling of that local business touch that we all love in the 'Burg.
Go ahead, get your drank on! The cocktail menu offers refreshing and creative drinks, along with your favorite staples too. They also have a lovely wine list and local beers to choose from.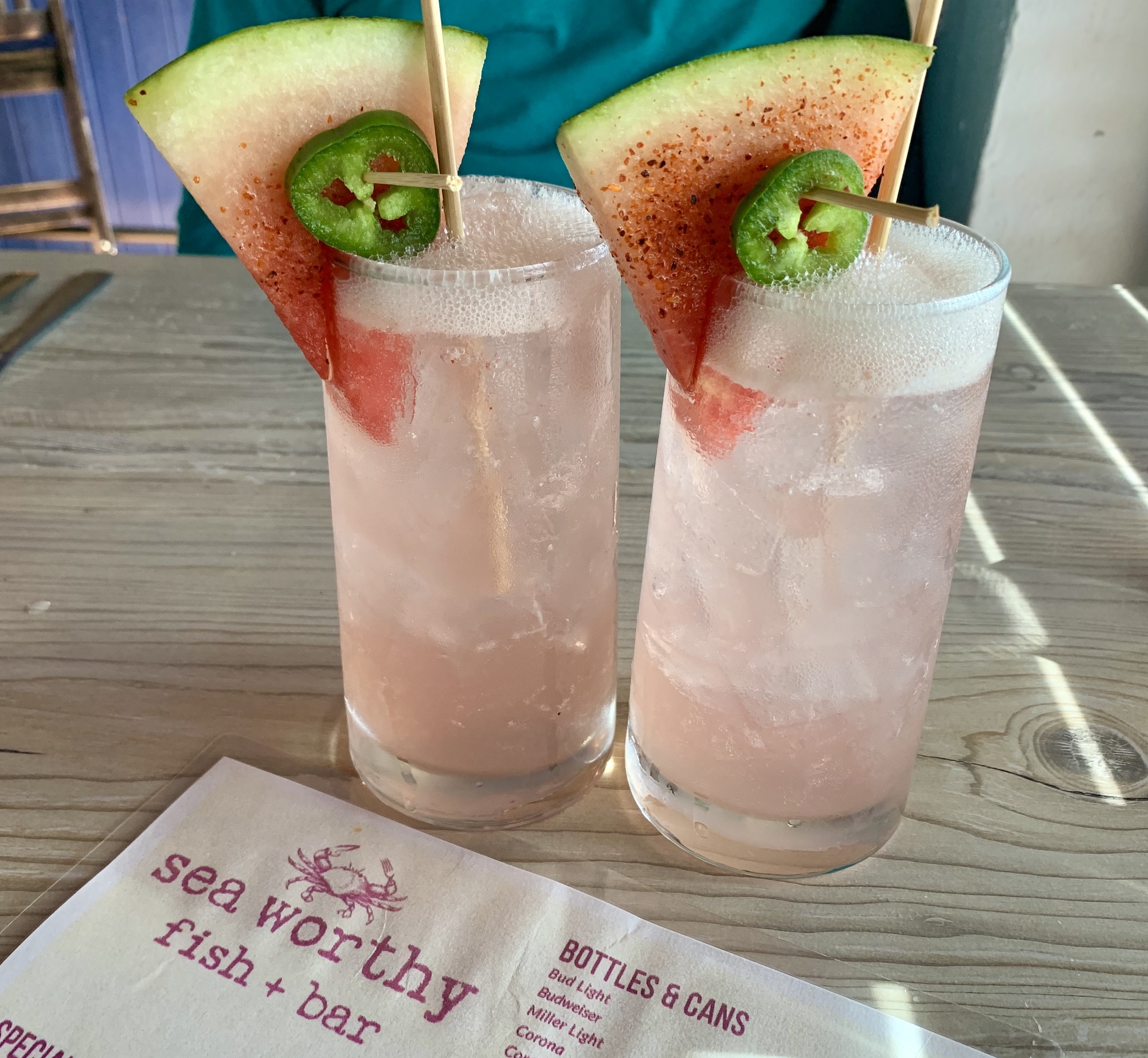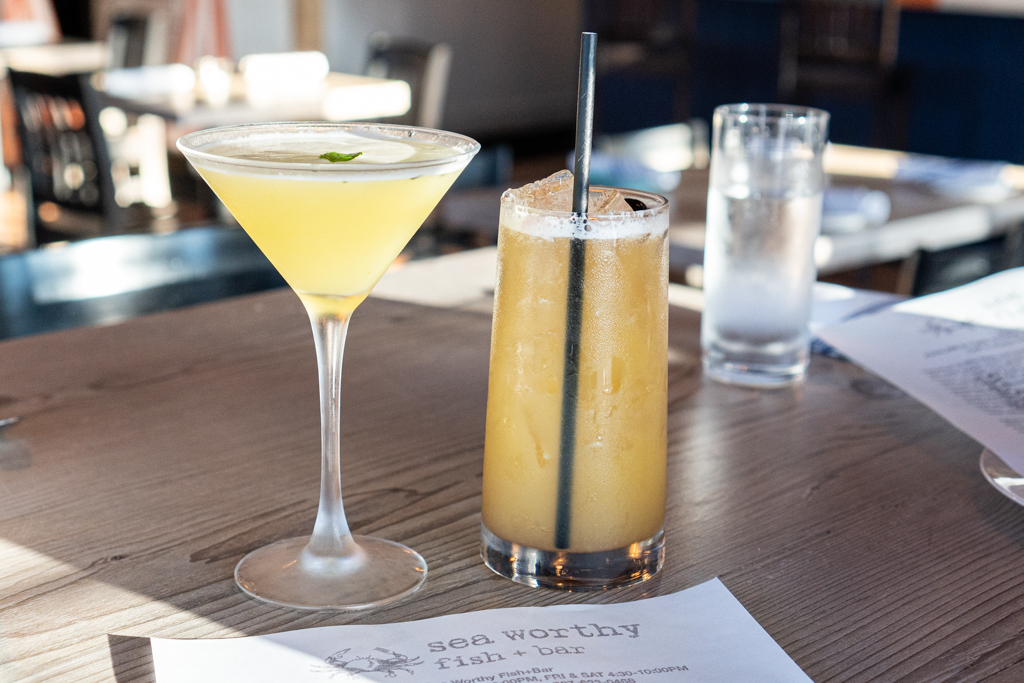 Refreshing and delicious are the two words to describe these drinks.  You really can't go wrong with any cocktail on the menu and these three all get a thumbs-up from us.
One thing to note before diving into the food review portion is that the menu is based on seasonal ingredients and what's available. Chef Jason knows how to play around with the ingredients to create a delicious plate for you too, so don't be afraid to ask.
For an appetizer, the house-smoked fish pate is really the best. Without knowing it, Kevin and Lori ordered something similar called a fish board special when they went to visit and so did me and my crew.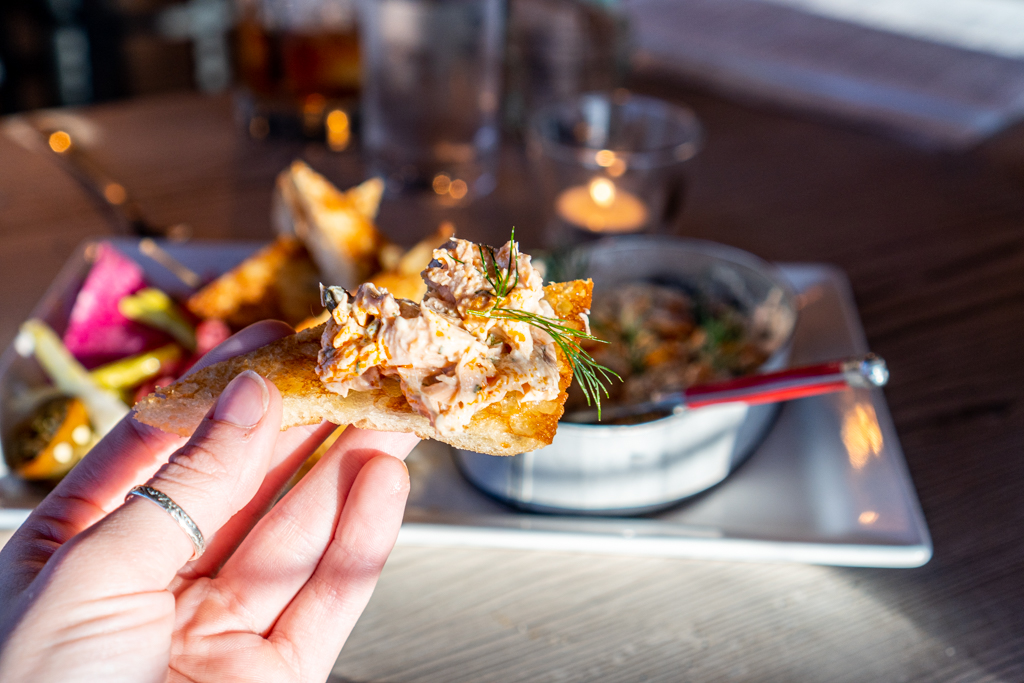 The House Smoked Fish Pate that I had was made with salmon and came with veggies, pickled jalapeños and red onions, grilled baguette, and caper berries. This is an easy win. A simple, yet delicious bite each time. It'll get you ready for your main dish without getting too full!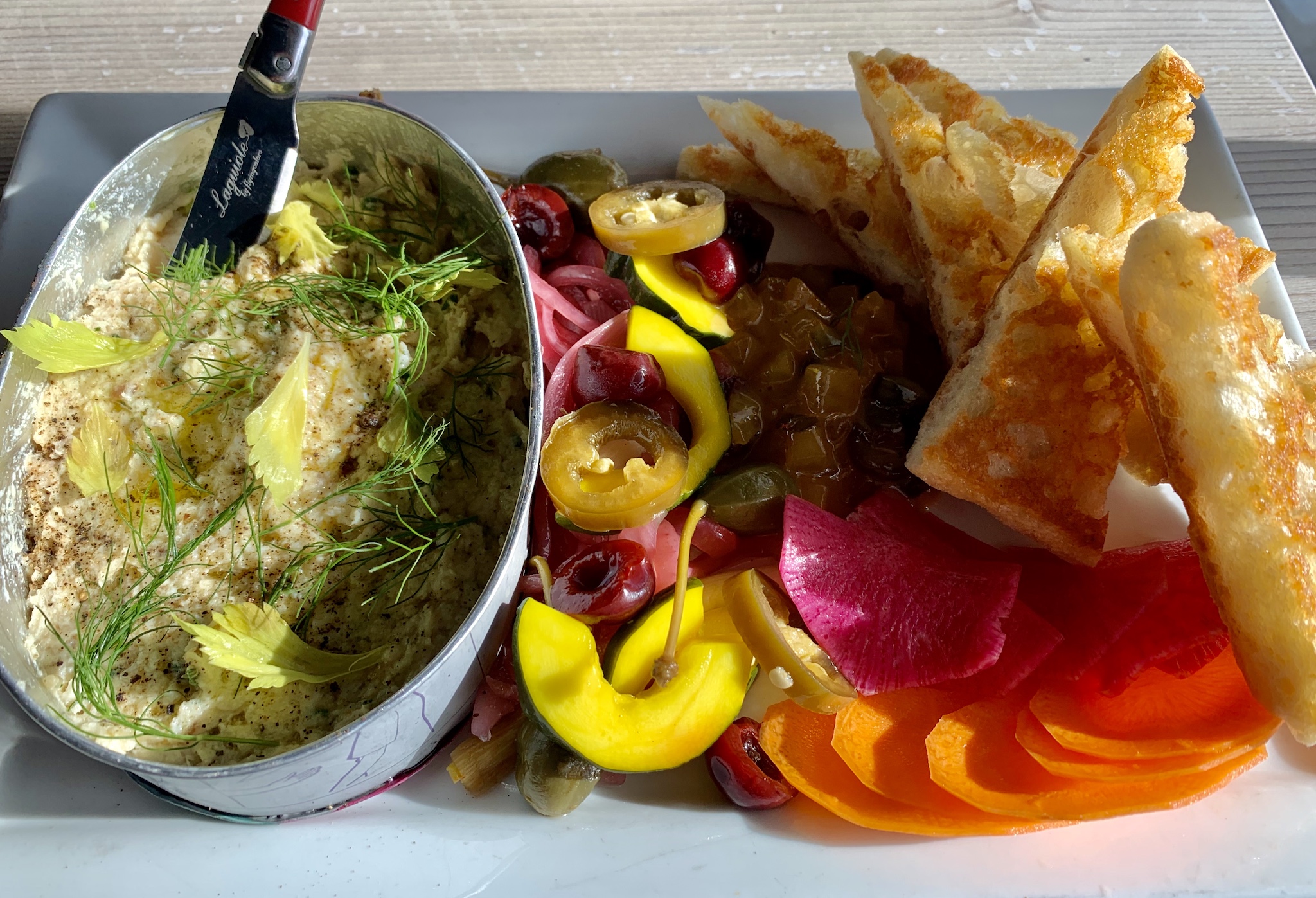 They make the Fish Pate or Board with a fresh catch daily, so be sure to ask what they're offering when you go in. Kevin and Lori's fish board appetizer special was sublime in every way they said and offered (what fish?) and was tasty in every way!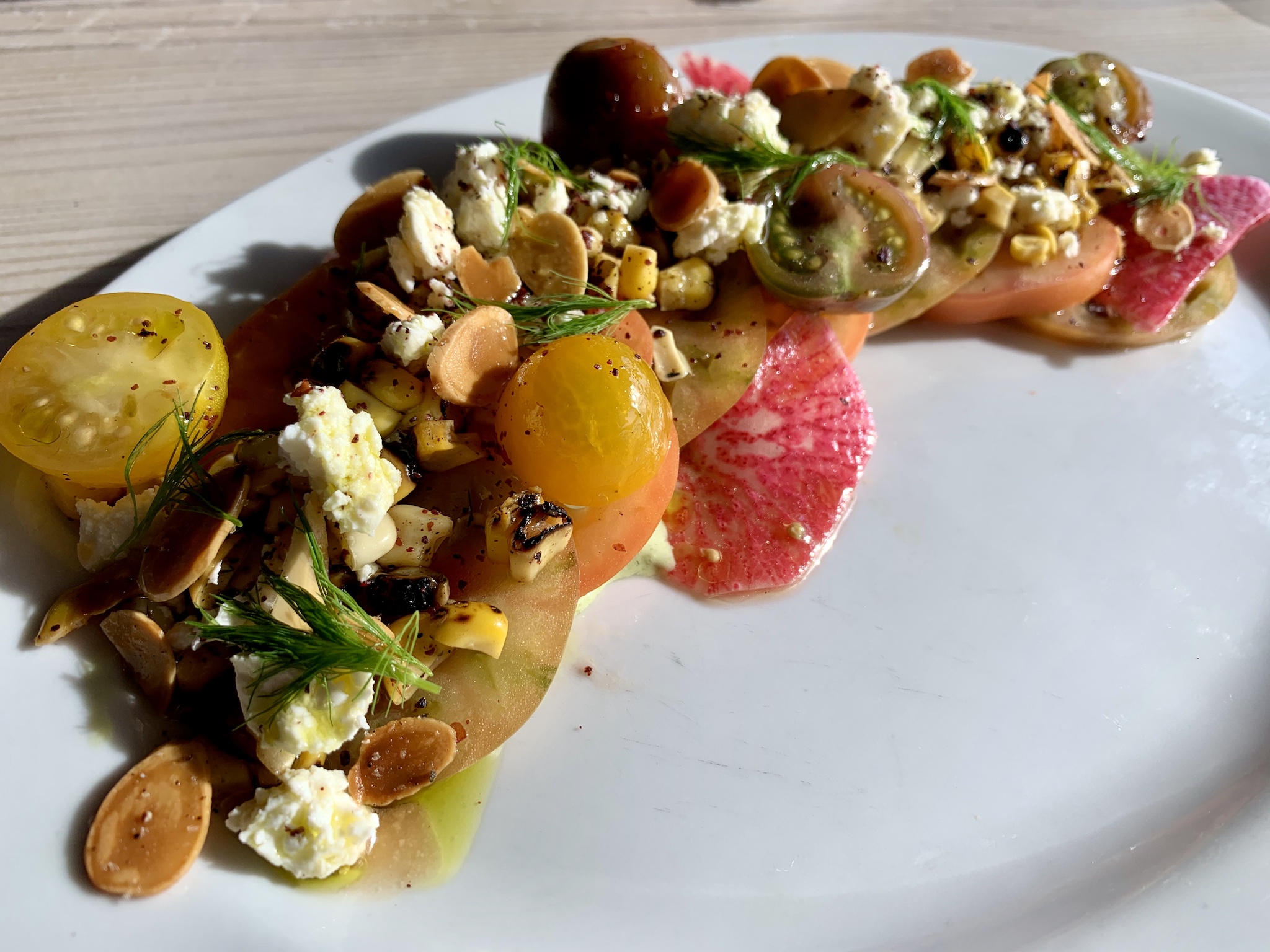 The Heirloom Tomato Salad Special is a mixture of fresh veggies, nuts, and cheese. What more could you ask for? Kevin and Lori loved it and devoured every bite.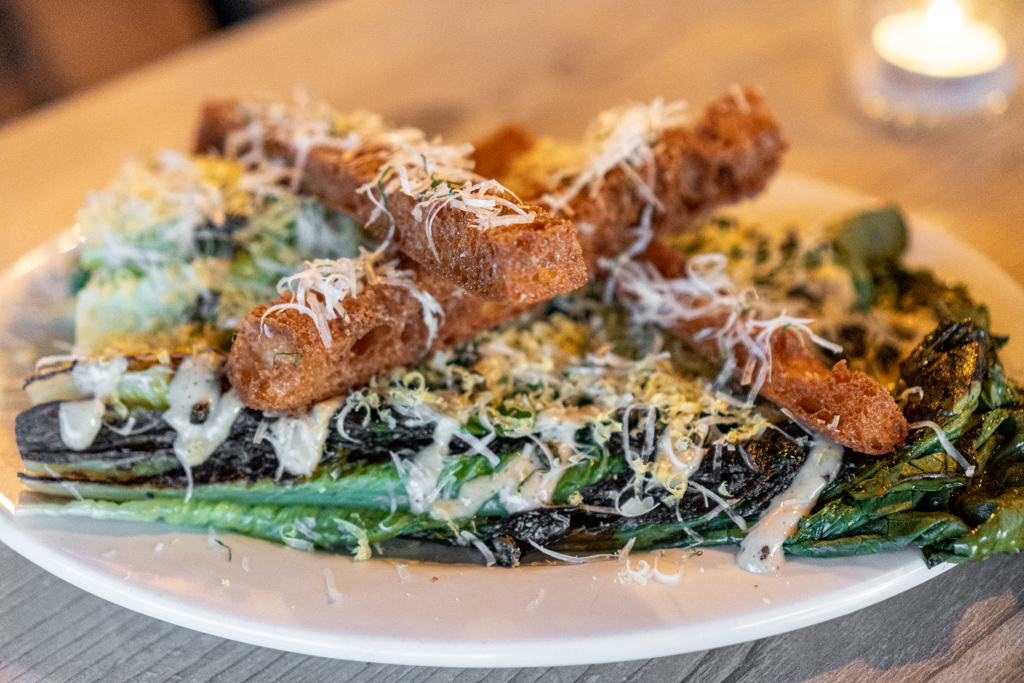 The Sea Worthy Grilled Caesar Salad has grilled romaine, house caesar dressing, crispy capers, shaved egg yolk, anchovies, parmesan, and fried baguette. You can add chicken breast, gulf shrimp or the fresh catch for an additional price. This was ordered with no anchovies. I've never had grilled romaine until this day and let me tell you, it's truly delicious. It adds a very slight smoky flavor. I enjoyed it. The fried baguettes were crunchy and excellent.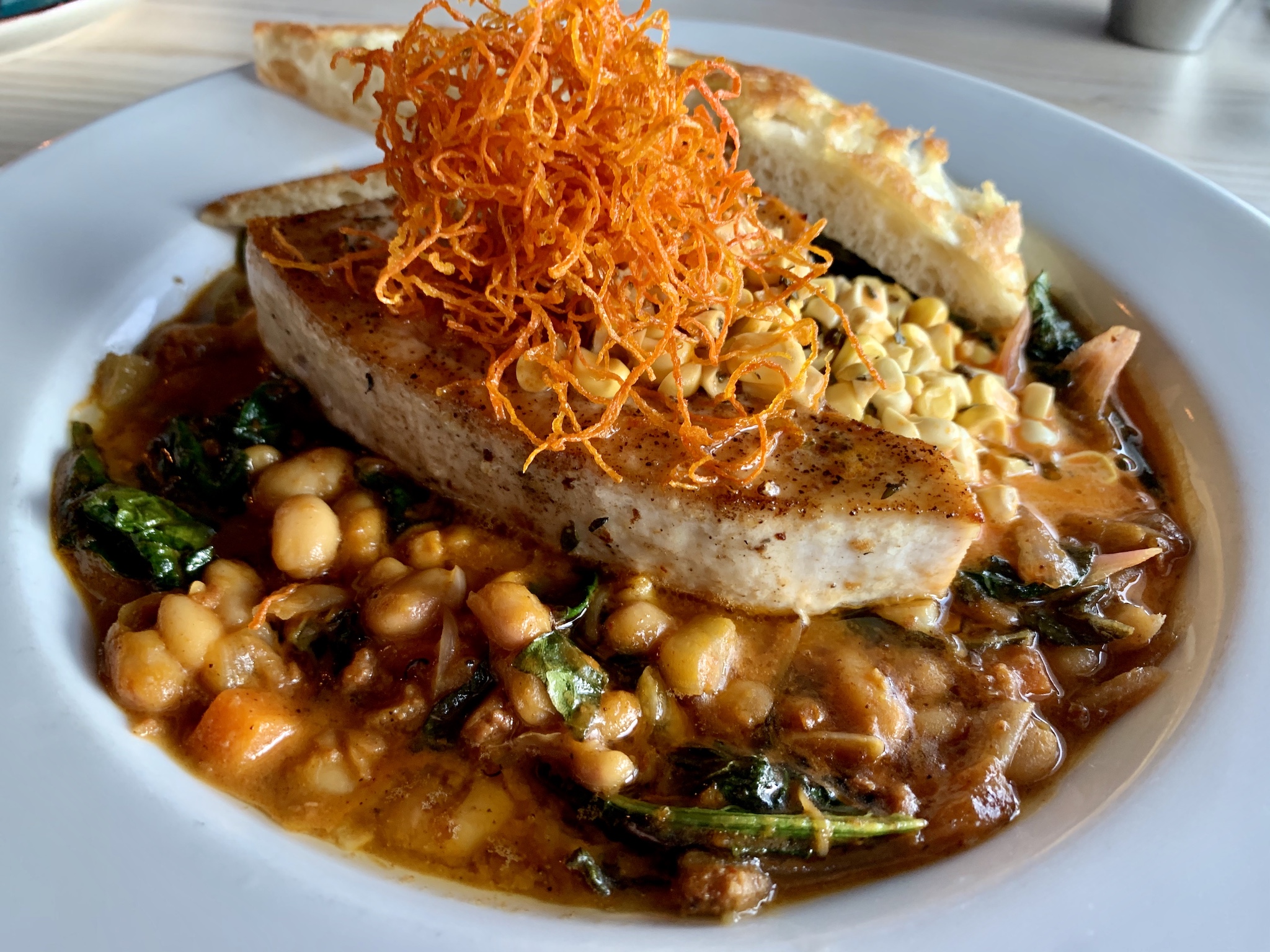 Did you really go to a seafood restaurant if you didn't order the fresh catch? The fresh catch is a flavorful blend of pan-seared catch, Florida sweet corn, white beans, chorizo, lemon, and braised kale.
The swordfish fresh catch was incredible. It was my first time ever trying swordfish, actually. I've always heard bad things about it like how it's tough and tasteless, but that was far from the truth at Sea Worthy. Chef Jason cooked the swordfish to be tasty and melt-in-your-mouth good. The corn, beans, chorizo and kale were really great too. I loved getting a bite with every ingredient to really savor every flavor.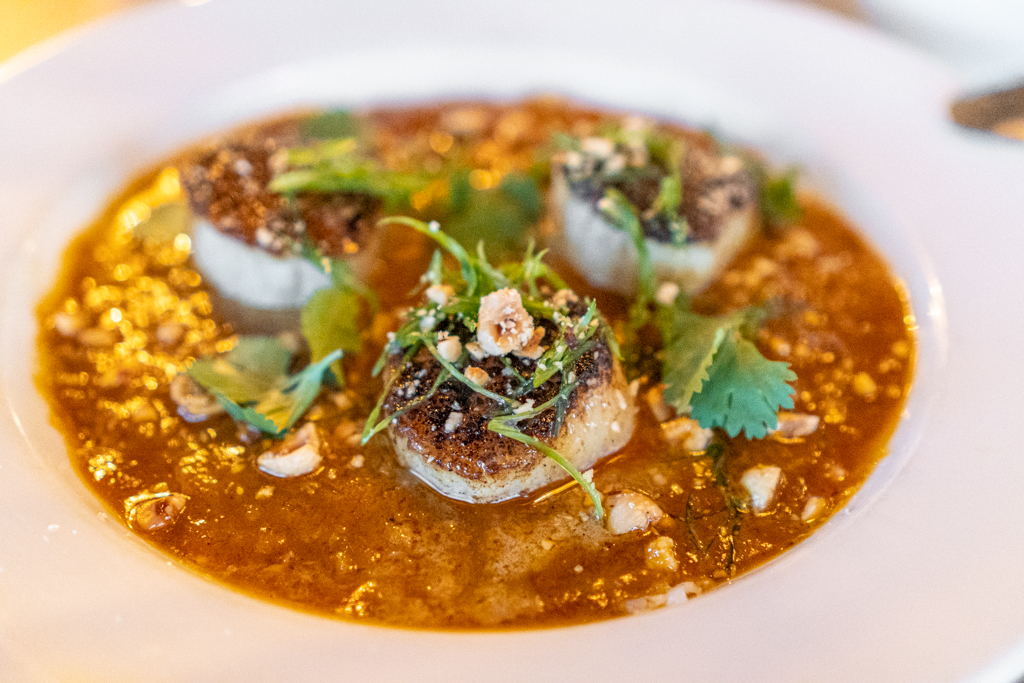 Chef Jason created this unbelievable dish for my Aunt Karen. The coconut rice base is topped with a house-made curry sauce and three delicious scallops. The creamy, peanut, sweet curry sauce tasted so good. We were all obsessing over it.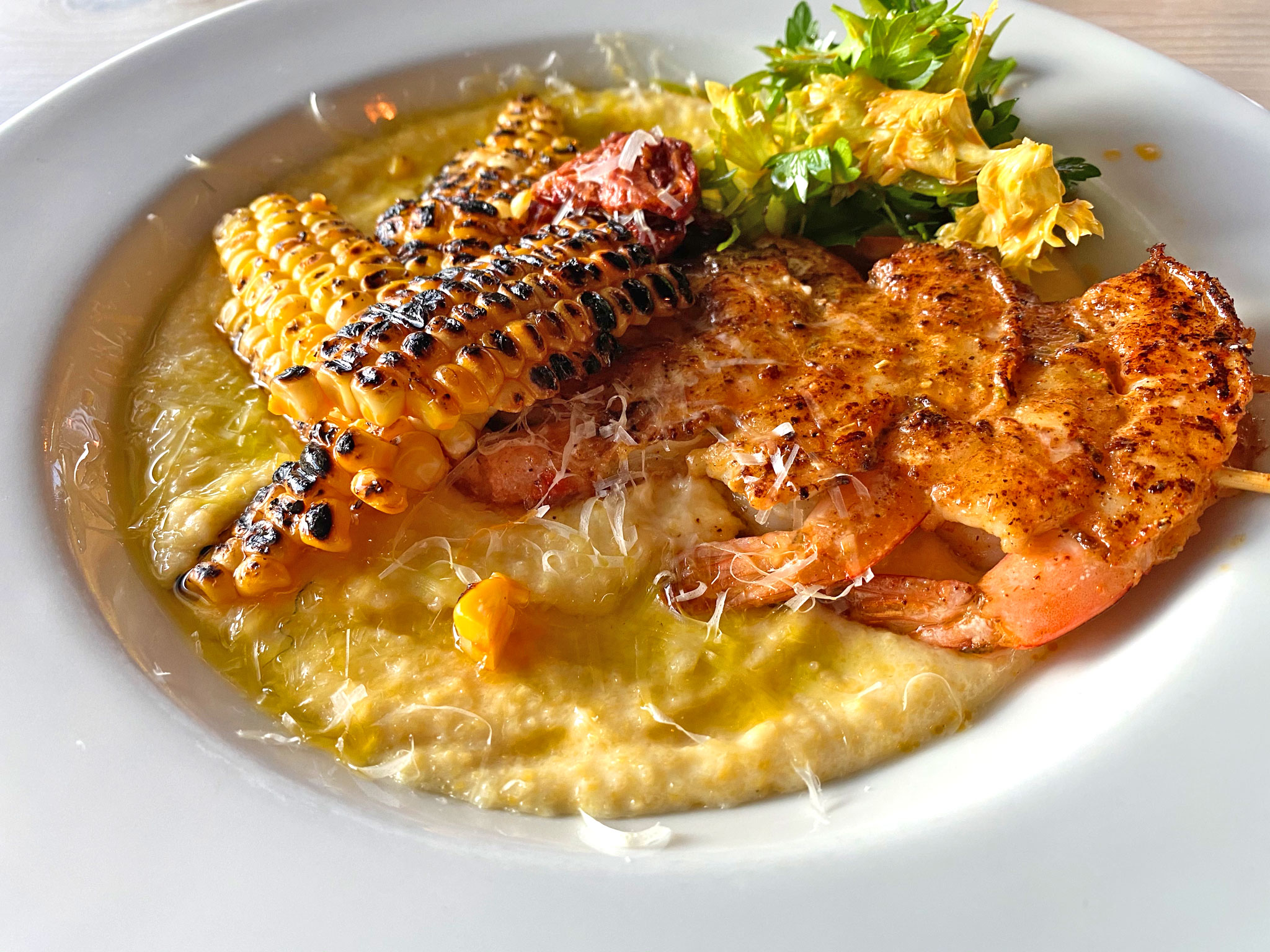 Smoked Tomato Shrimp and Grits – Key West pink shrimp basted with shrimp compound butter with lime and chili, charred Florida corn, smoked confit tomatoes, parmesan and cheddar grits, herb salad. It's smoky, salty, sweet, and umami all at the same time. The grits were somewhat of the finer grind, but they were also creamy, which made up for the fine grind. They made the 10 Best Shrimp & Grits list!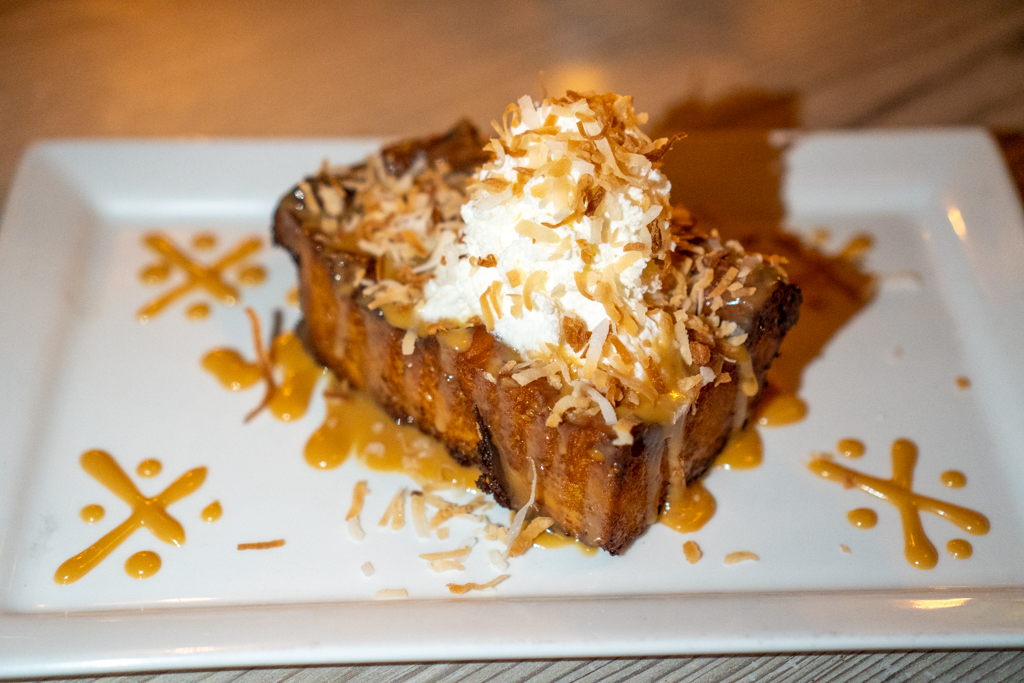 The moment you've all been waiting for: dessert. The Glazed Donut Bread Pudding is the best bread pudding I've ever had in my life. Topped with toasted coconut and fresh cream. It's pretty hard to stop eating once you start. The portion size is huge and perfect for sharing.
Sea Worthy is a serious gem in Tierra Verde that offers the freshest seafood, wonderful flavors in every dish, and the very best bread pudding. The beachy vibe is perfect for kicking back and relaxing all while enjoying their impeccable food and drink options!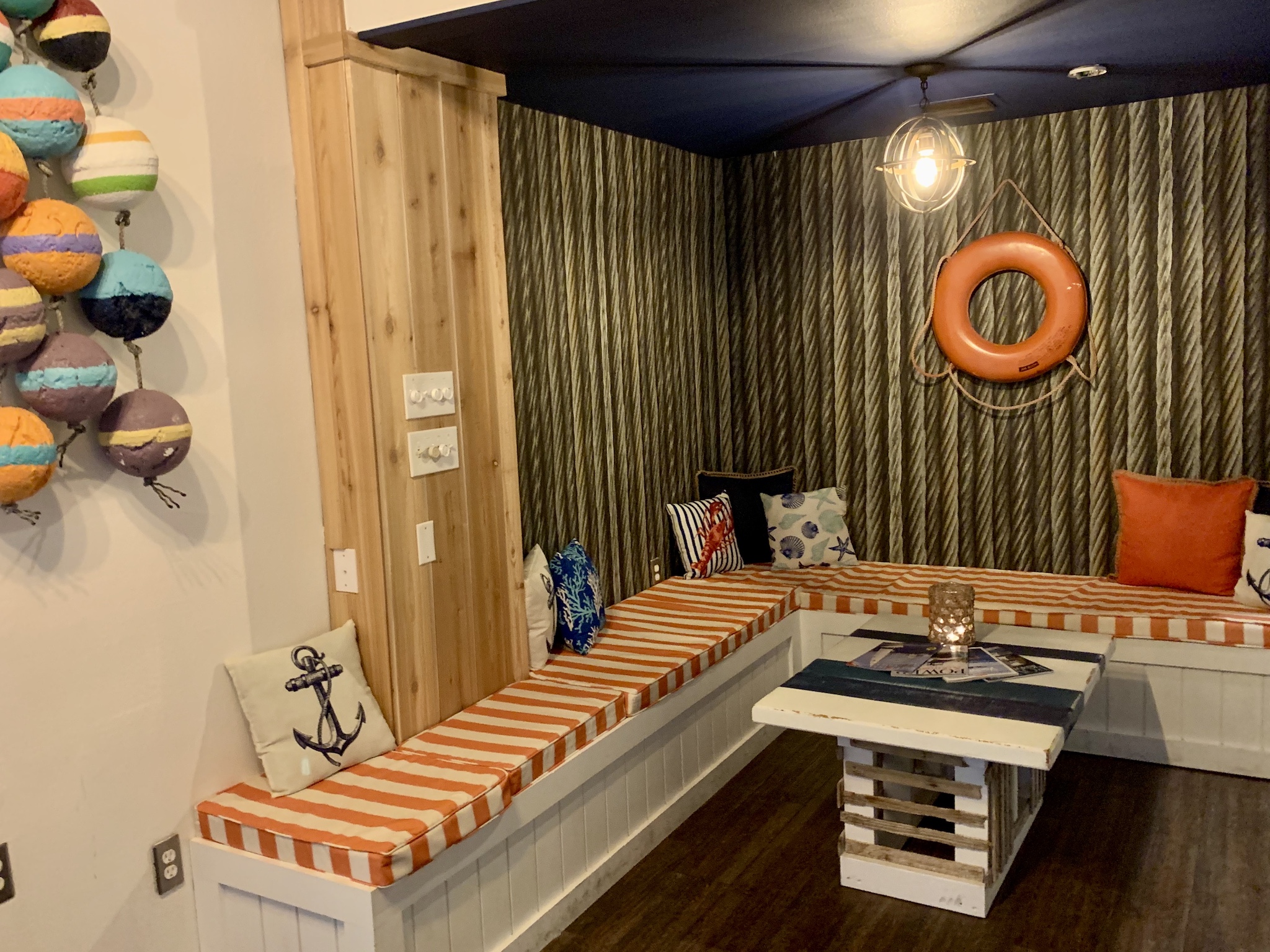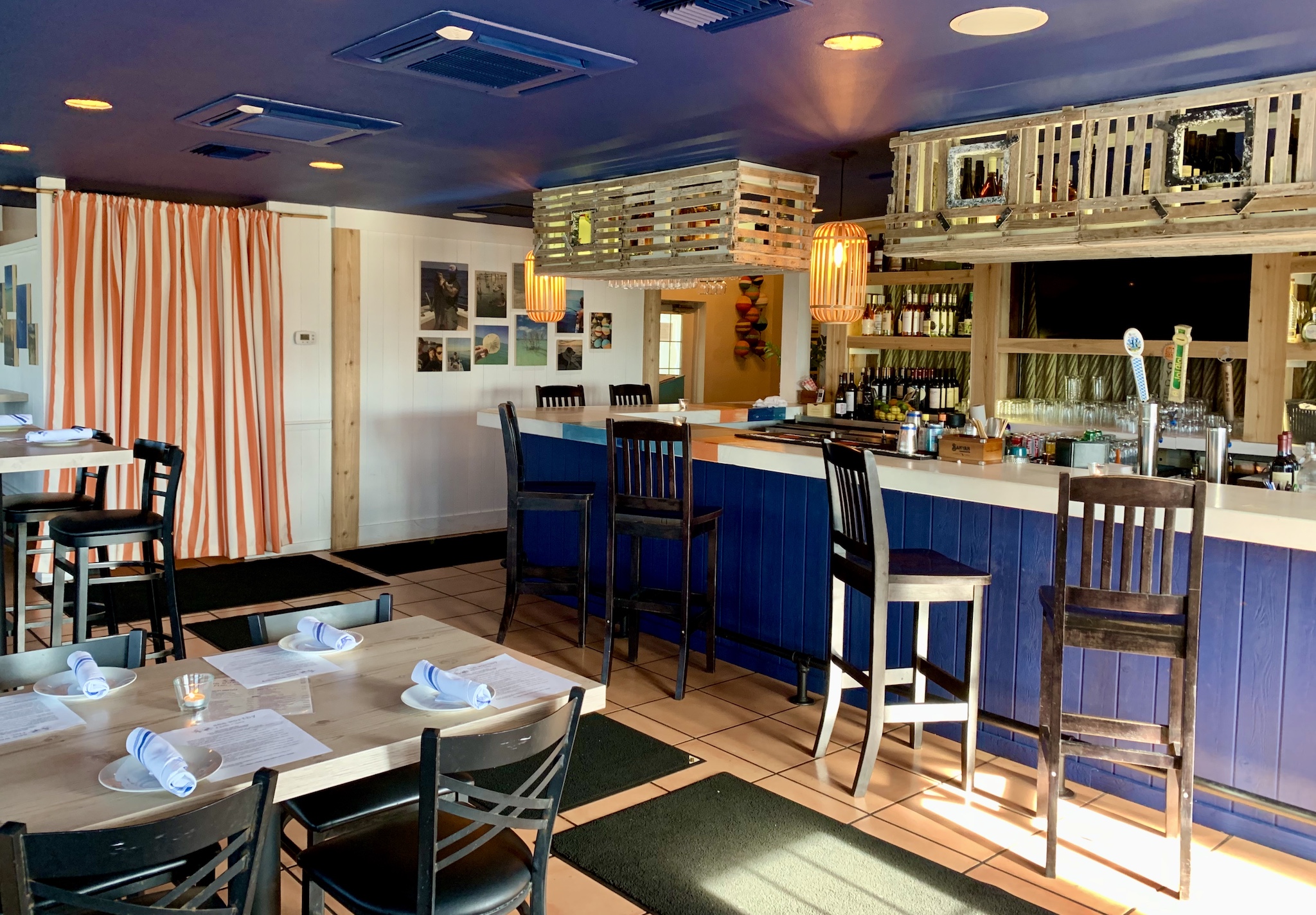 But don't just take our word for it…In our Facebook group, St Petersburg Foodies Restaurant Reviews, Sea Worthy has received many reviews over the past few months. Here are a few to share with you along with a photo or two that was posted with the review. (All photos taken by the poster unless otherwise specified, editing by Lori Brown)
Uma DeSimine
"First time at Sea Worthy and it won't be the last time. Excellent service (Amy) and food! My Black Cod with Miso and Black Bean was delicious! My friend's grouper was out of this world! The bread pudding was sinful!"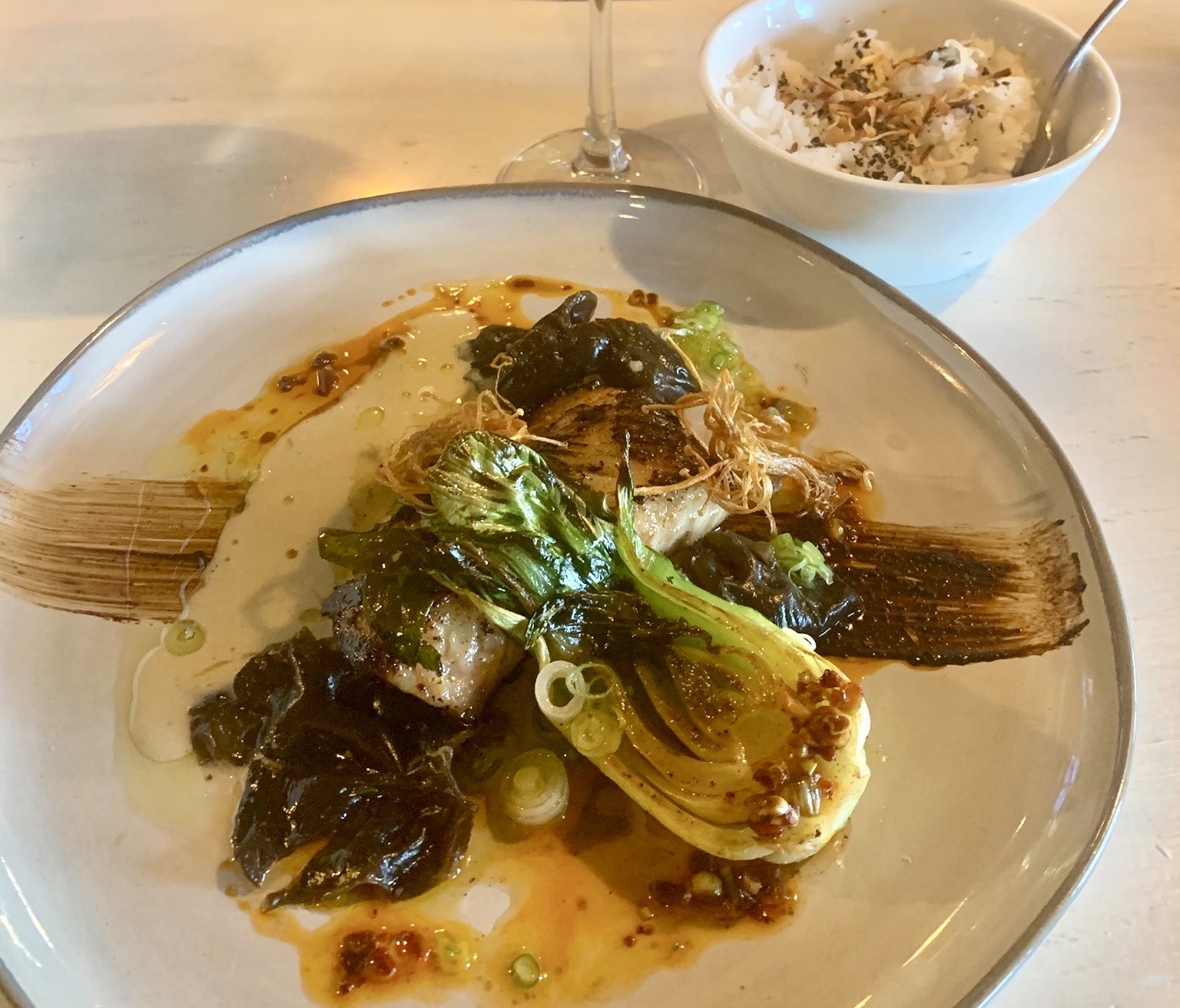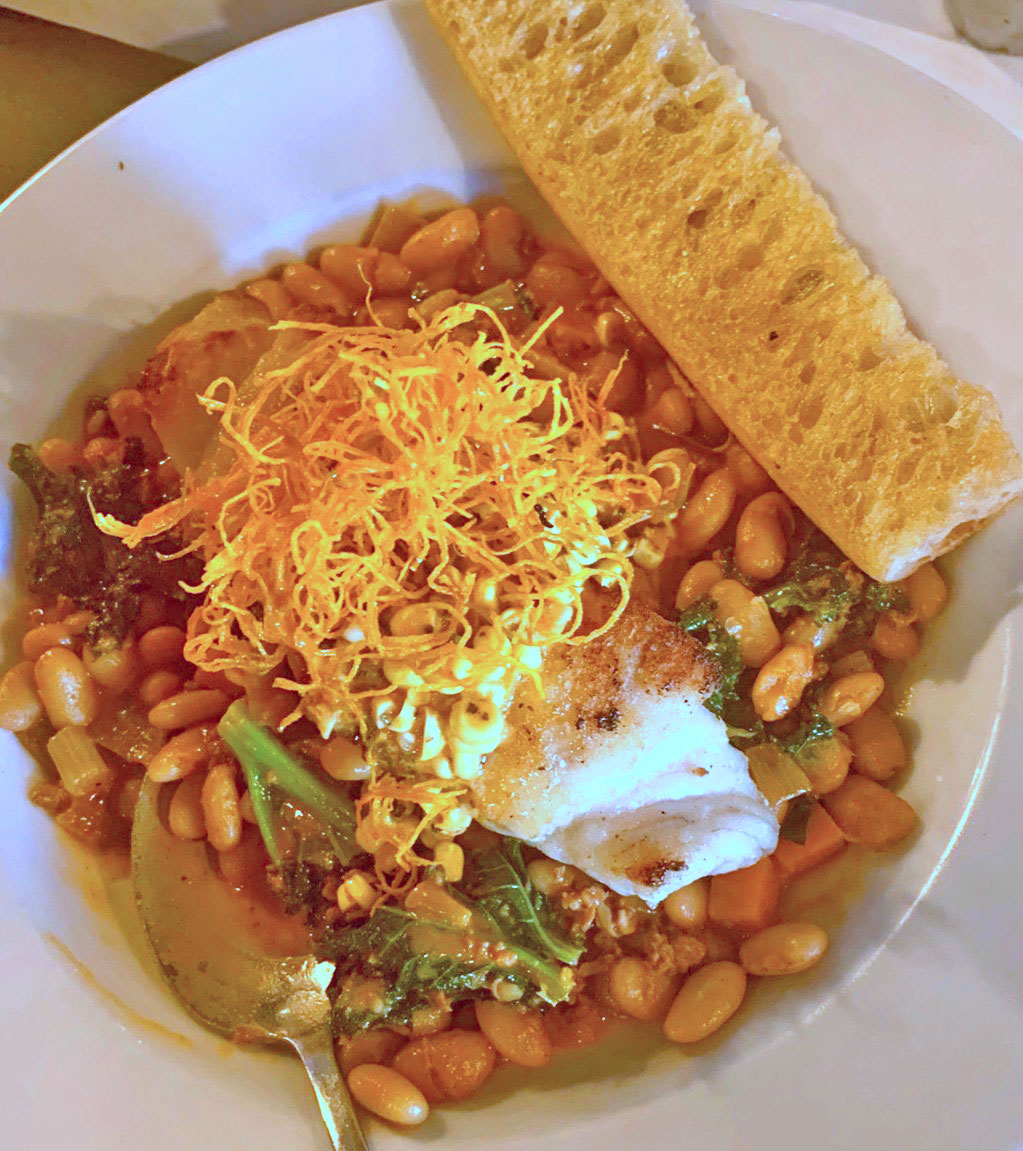 Robin Chipman Dolan
"Just came back from this restaurant, didn't disappoint. Great place to eat, drink and catch up with friends and family. A separate dining room is available for more intimate conversations. Servers are terrific, attentive and very personable. Food was good, plentiful and swiftly served. A great experience and covid-19 friendly. We had the Salmon Smoked Fish Pate, Steamed PEI Mussels with Sherry and Chorizo, Ahi Tuna Tartare, and the Crispy Gulf Shrimp Po' Boy that I took home and tasted before it went into the fridge. It was hard not to eat the whole thing, willpower has left it for breakfast!"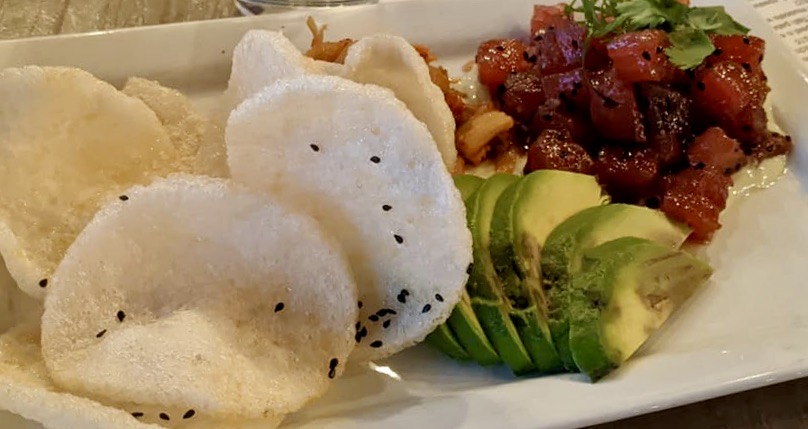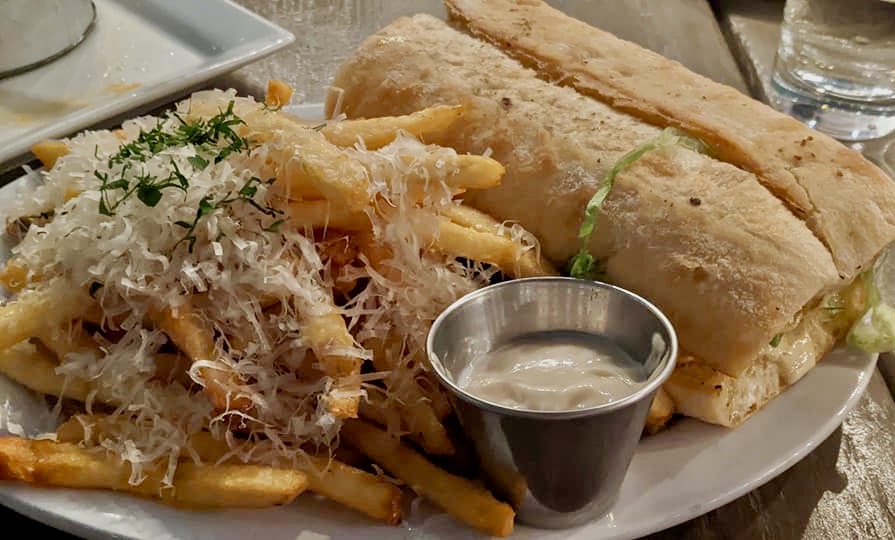 Erin Decker
"Excellent! Highly recommend!"
Virginia Nicodemi
"I love this restaurant!"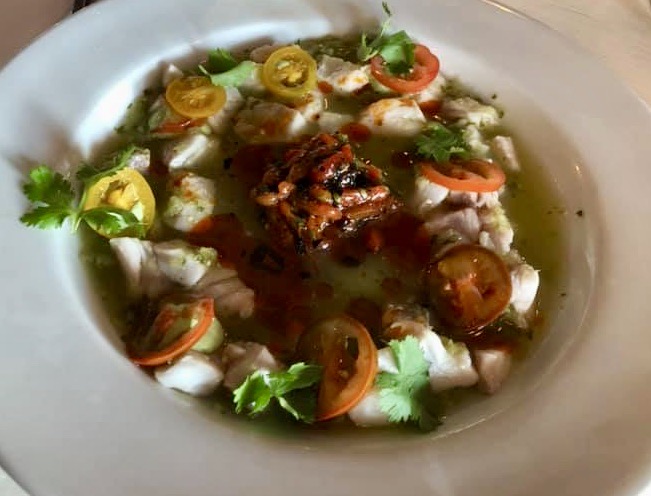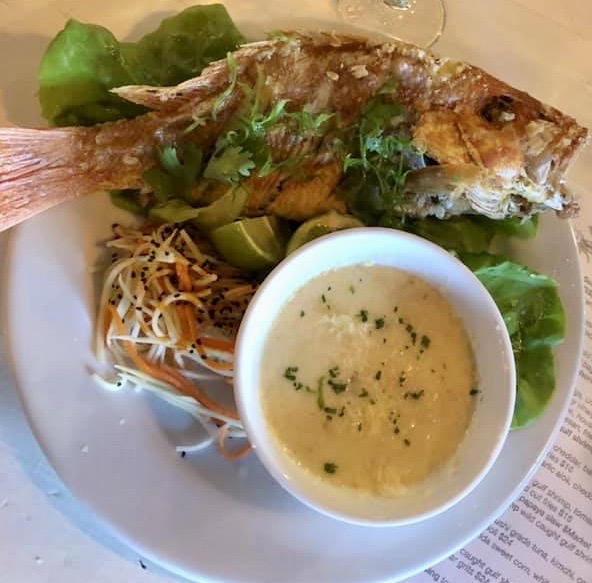 Michael C Gordon (no pictures himself)
Absolutely amazing! Had an awesome dinner at Sea Worthy Fish + Bar last night! We started with the ahi tuna and mussels. The sushi grade ahi was served so fresh with house made kimchi, candied ginger, wasabi aioli and shrimp crisps. Each bite brought a different explosion of flavors. The mussels were steamed with chorizo, blue cheese crumbles, tomatoes and a sumptuous broth to dip the grilled bread in. What a great beginning! For entree's we all chose nightly features. I had three perfectly seared sea scallops with pasta carbonara. My friends all had the filet with house made chimichurti and truffle fries. Although my scallops melted in my mouth, I kept stealing fries from Wills plate. After hearing how great they were, I couldn't help myself!. We had a smooth bottle or red, a couple signature drinks and finished with my favorite, the glazed donut bread pudding. Chef Jason Ruhe has it going on, so worth the drive to Tierra Verde!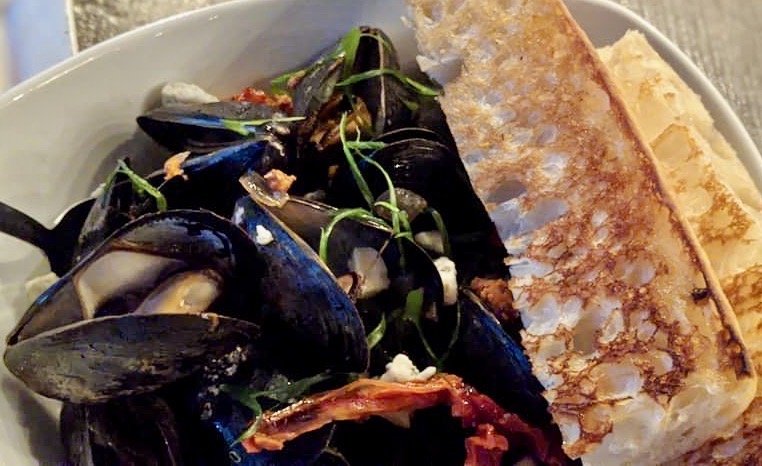 Sea Worthy Fish+Bar is a Chef Owned Restaurant with Stunning Gulf Views!
DISCLAIMER: Kevin, Lori, Abby, Haley, & Lindsey do not dine anonymously (this would be impossible) and we sometimes get free food (though never expected). However, we dine with the locals and we support our own. You will always get honesty in a respectful manner. We do not include any large national or regional chains in our ratings and reviews. We focus on independent locally owned eateries exclusively.

PLEASE NOTE: Reviews reflect a certain moment in time. Some restaurants stay extremely consistent over many years, and some change for the better or worse. Some things that may change are: chefs, recipes, food suppliers, ingredients, philosophies, ownership, etc. We always hope that you have the same good, or great experience we had.
More Foodies News, Reviews & Recipes
2 Responses