Sea Salt St Pete Revisited – New Menu, New Tastings…A Must
Sea Salt St Pete Revisited – New Menu, New Tastings…A Must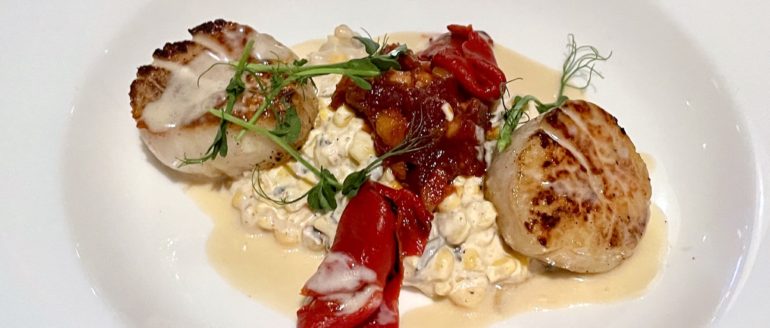 It had been a long while since we had been to Sea Salt, when they invited us in for a special dinner tasting. The last time I was in for dinner, I was less than impressed, so honestly, I wasn't quite sure what to expect. They said we could bring up to five people total, so we invited our dear friends Nick Okeson, Scott Shiltz and Vicky Payne. We always forewarn that if the experience isn't good, that we aren't going to write about it. Well, I have to tell you, from the very first bite, this experience was incredible. In fact, Scott said he thought it was one of the best dinners of his life and I quite agree. Scott and Nick have traveled the world and eaten in many of the best restaurants, so this is quite a compliment.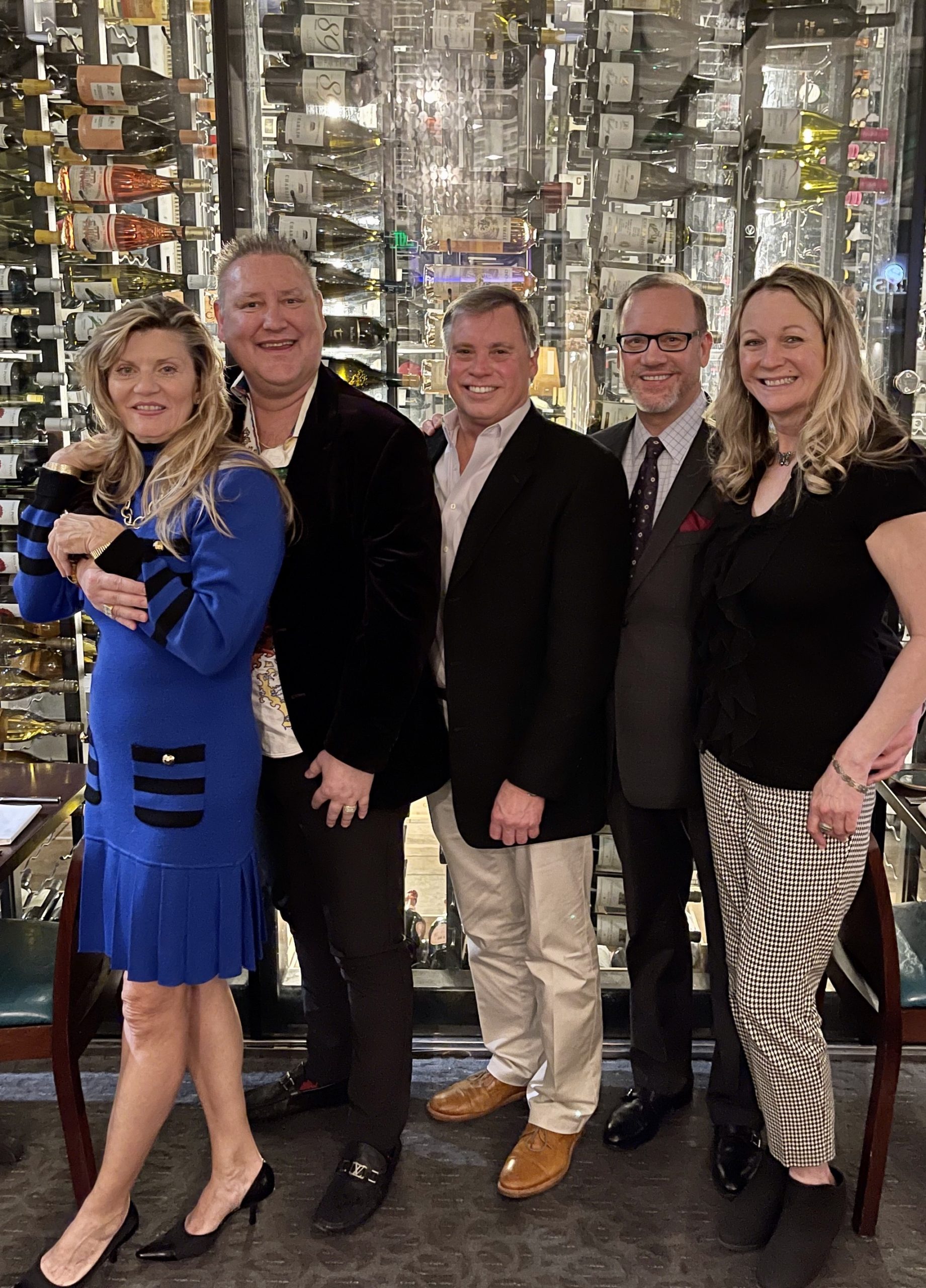 Sea Salt offers a five to seven course dinner tasting by special reservation only and it is available every night. They also offer a wine pairing for an extra fee and I would highly recommend it. They have an excellent Sommelier, Jackie Eash, who does an incredible job of not only pairing great wines with the food but also of educating your mind and your palate about different wines from different regions.
When we arrived we did not know that we were going to be treated to the special dinner and wine tasting pairing. We thought we were all just ordering off of the menu. So we all started with a cocktail. The only one that was from their cocktail menu that is worth highlighting was ordered by Nick. He had the Golden Swan with Stoli Elite, J California Cuvee and Bitter Truth elderflower. As you can see, it is served in this stunning glass swan. While it was beautiful and he said delicious, he said it was a bit hard to drink. You might want to ask for a small straw with this one.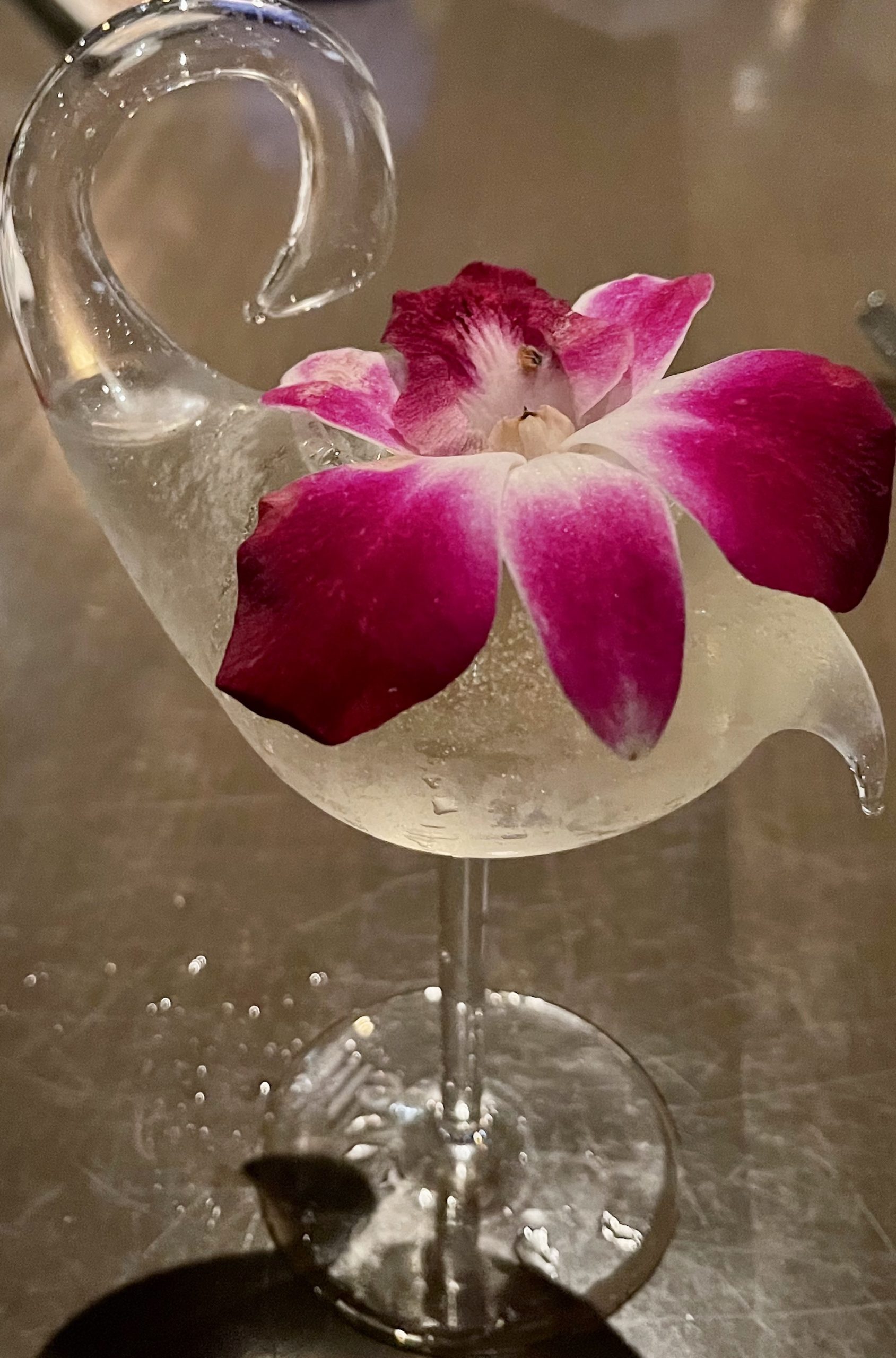 We also ordered the Seared Scallops with truffled corn, pancetta converva and chili oil for Vicky, as she doesn't eat raw oysters, and we all got a bite anyway. This dish is as delicious as it is gorgeous. The scallops were cooked to perfection and that truffle corn was to die for. Vicky kept going on and on about it.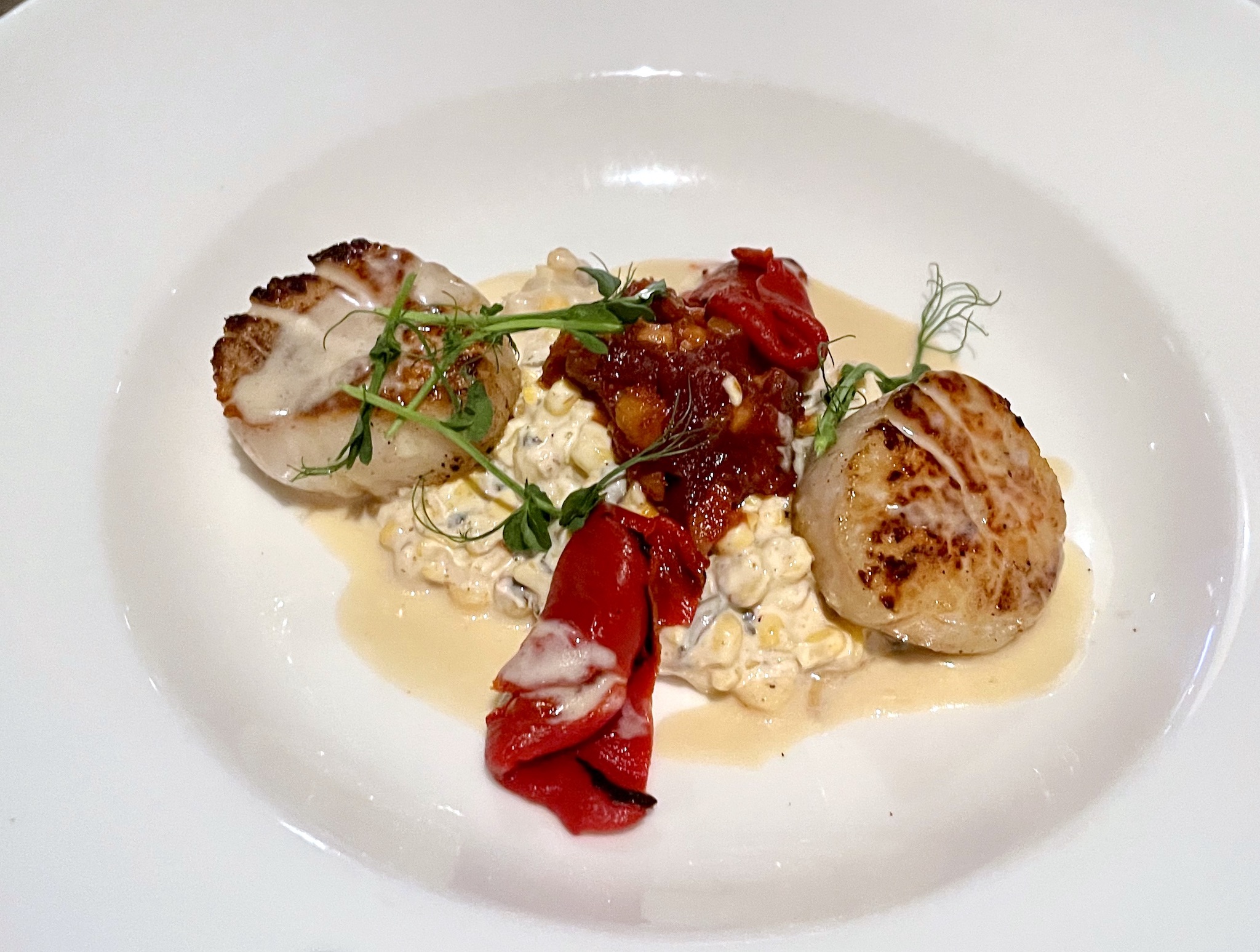 Next, Jackie appeared as our oysters arrived, with a surprise pairing of Brut Rosé Vino Spumante 2018 il Vigliacco Buglioni. Oysters and bubbles are always perfect together, but this rosé was especially nice. Refreshing and dry with just a hint of tart berry.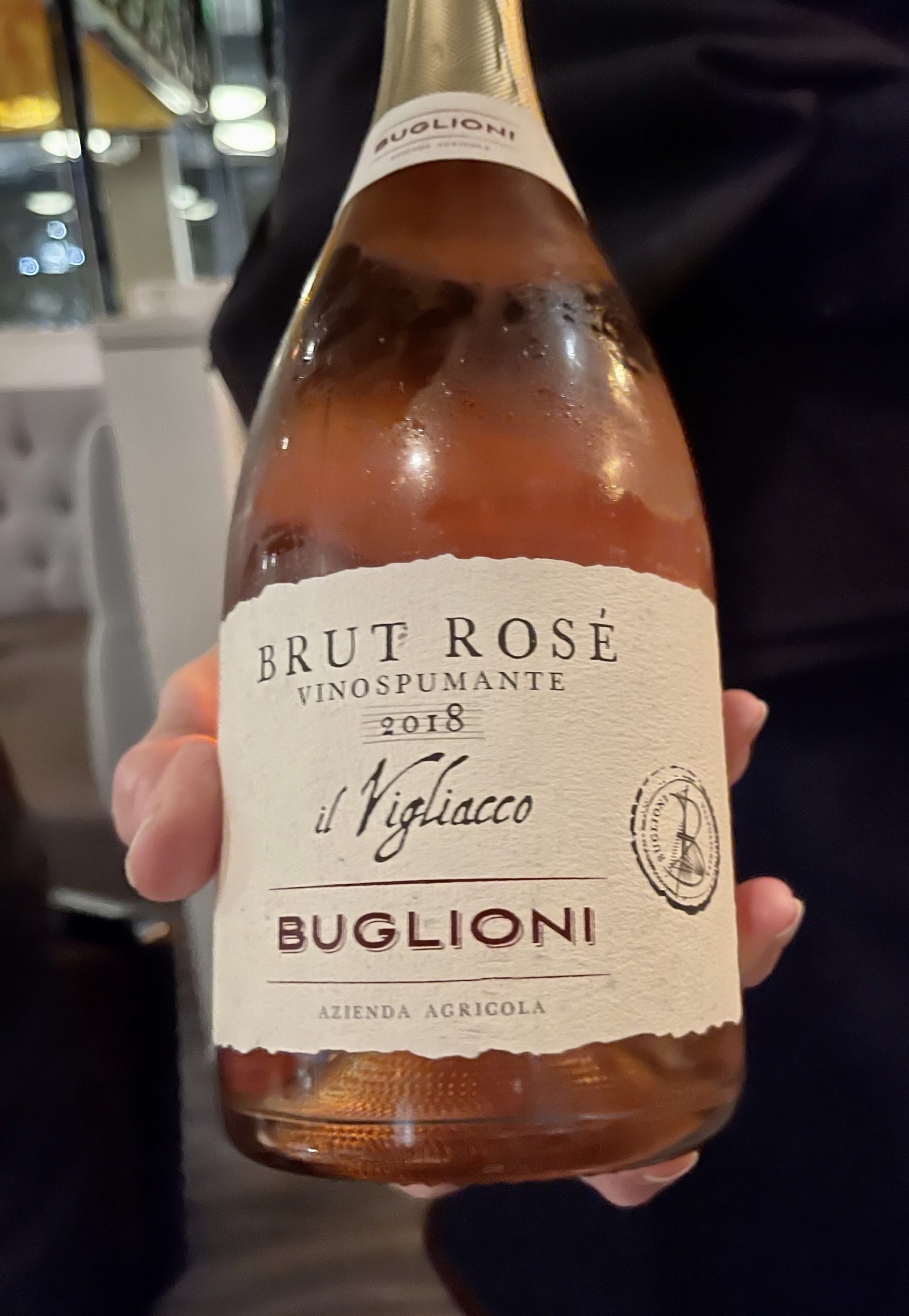 We couldn't decide which type of oysters to get so we opted for both. Below are the East Coast Oysters – Starting at the bottom with Whaleback from Maine, clockwise to the Beau Soleil from New Brunswick and next the Great White from Massachusetts. Kevin and I enjoyed these the best. They were some of the best I have ever had. Mild and nutty, truly sumptuous.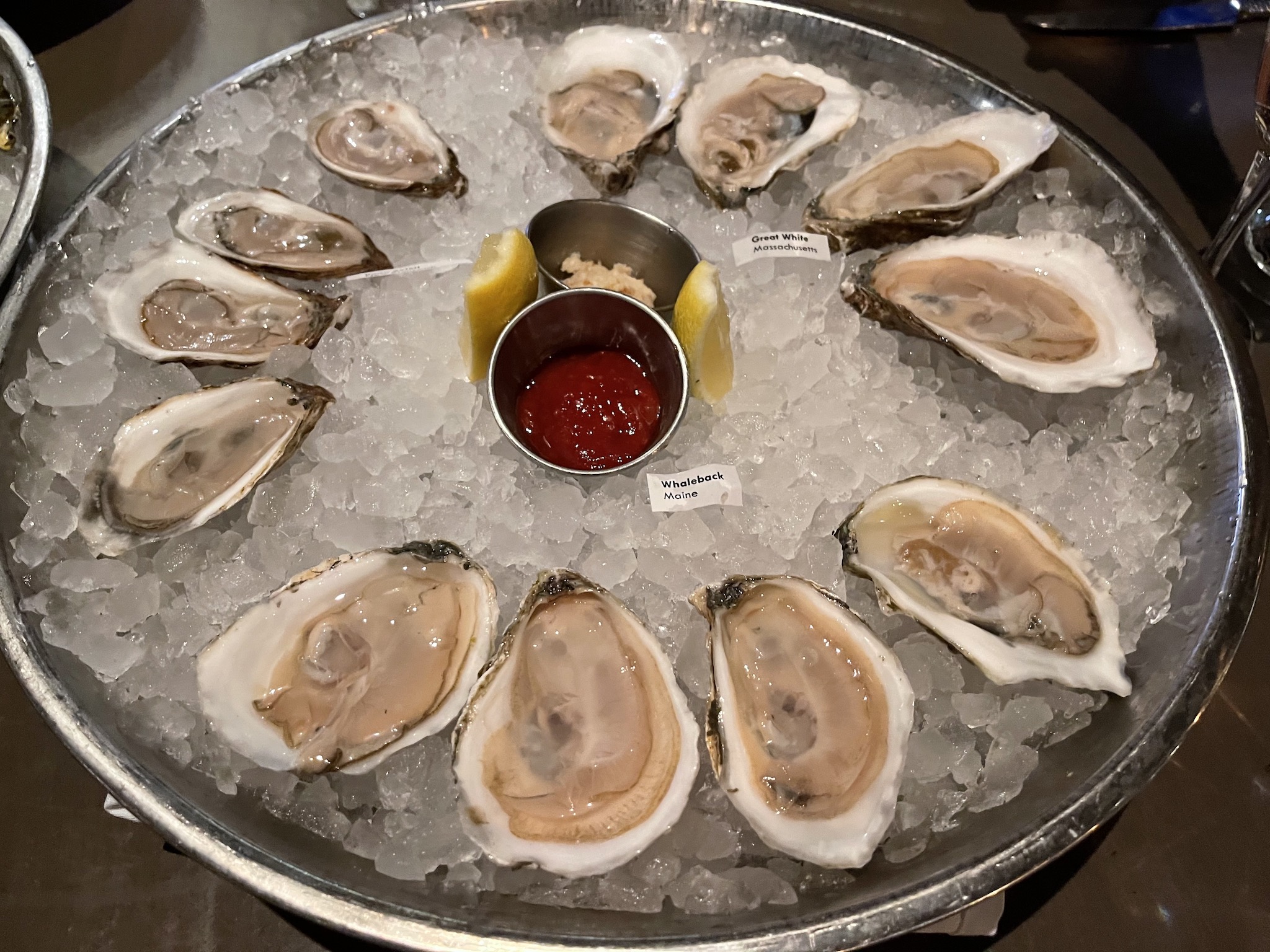 Scott and Nick absolutely loved the West Coast Oysters – At the bottom is the Hood Canal from Washington, next was Dabob Bay also from Washington and last, but not least, Fanny Bay from British Columbia. These are heartier, meatier and a bit brinier as well. We enjoyed these too but if I had to choose, I would pick the East Coast. The boys beg to differ.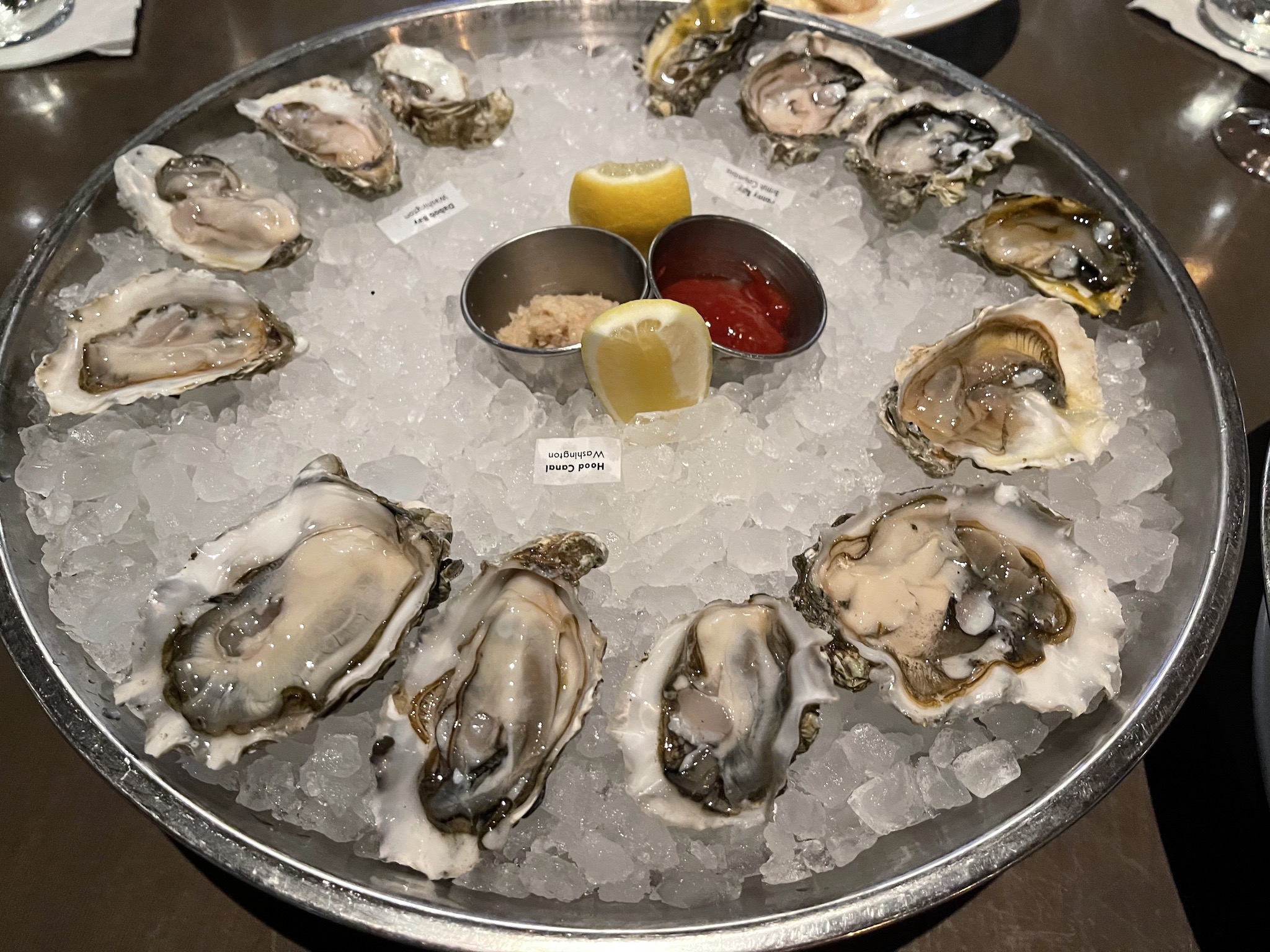 Whilst we were oohing and aahing over our oysters, Jackie informed us of the actual wine and dinner tasting we were about to embark on and she took our menus away. I have to tell you that this was quite a relief because we were all unsure what to order, as everything sounded so good. The menu has changed quite a bit since we were last there, so I am glad that we got to see it. But it was really nice to just sit back and not have to make anymore decisions. What an amazing treat.
For our first course, Jackie chose a Honig 2019 Sauvignon Blanc. Personally, I am a Sauvignon Blanc lover and do not like chardonnay much so I was relieved at this choice. I had actually eyed it on the menu. Crisp and bright and perfect for the treats we were about to embark on.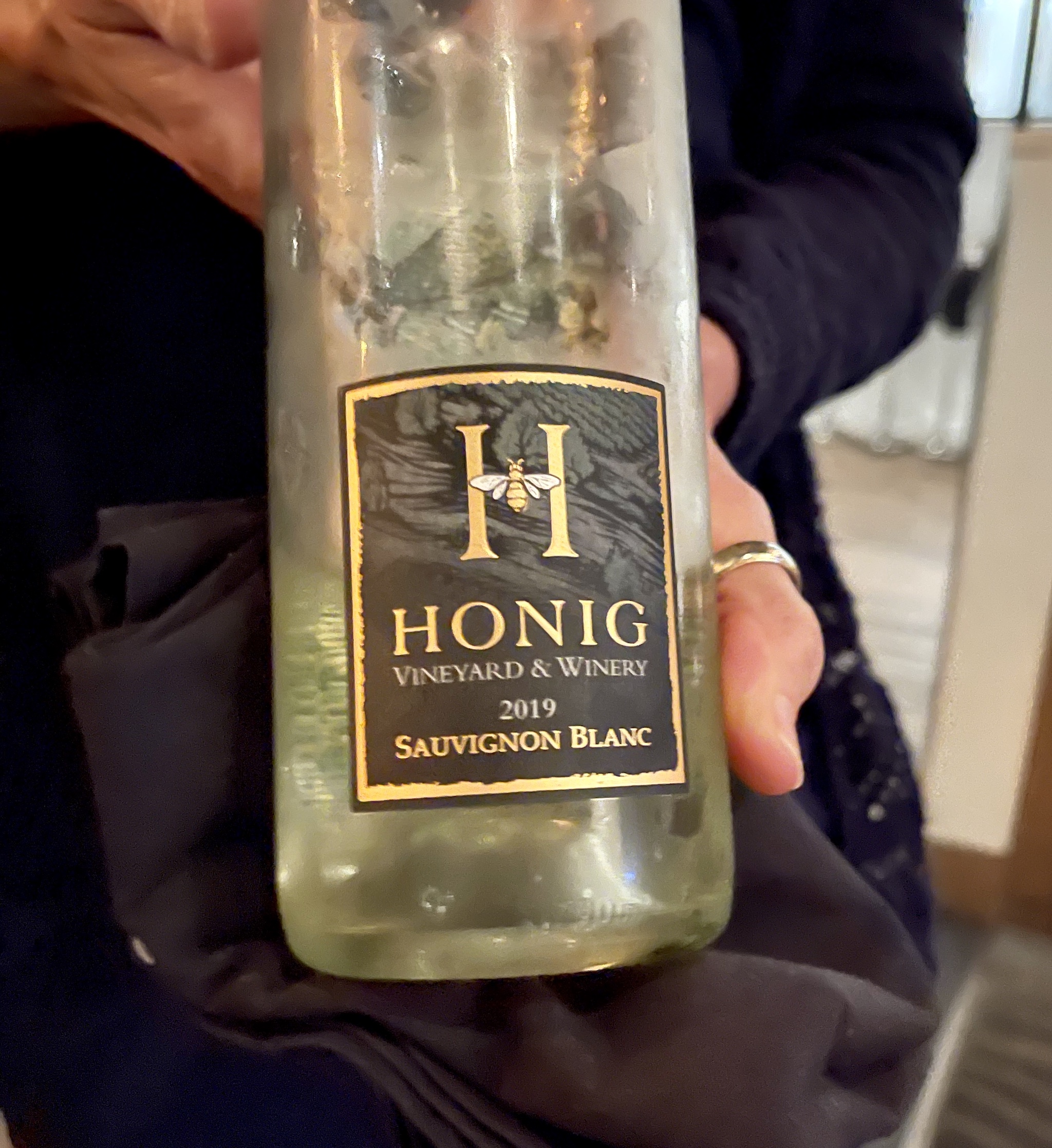 Our first course I will call an appetizer sampler plate: bottom left is the Roasted Beet Salad with shaved pears, goat cheese, candied pecans and burnt honey vinaigrette; top left is the Spanish Octopus with gigante beans, arugula, vernaccia-caper sauce; top right we have the Burrata & Tomato which is a vine ripe tomato, burrata cheese, basil dressing atop grilled sourdough; bottom right is their "New Vision" Caesar with soy paper wrapped romaine, parmesan, sherry vinegar and tomato caviar.
We all were in complete agreement that the octopus and the beet salad were our two favorites. I just kept going back for more of those gigante beans and that sauce that were served with the perfectly fork-tender octopus. I would order this again and again. The beet salad was just a delightful dance in your mouth of harmonious flavors. So good. There was nothing wrong with the burrata and tomato or the caesar salad, they were quite good. It was just the other two were outstanding.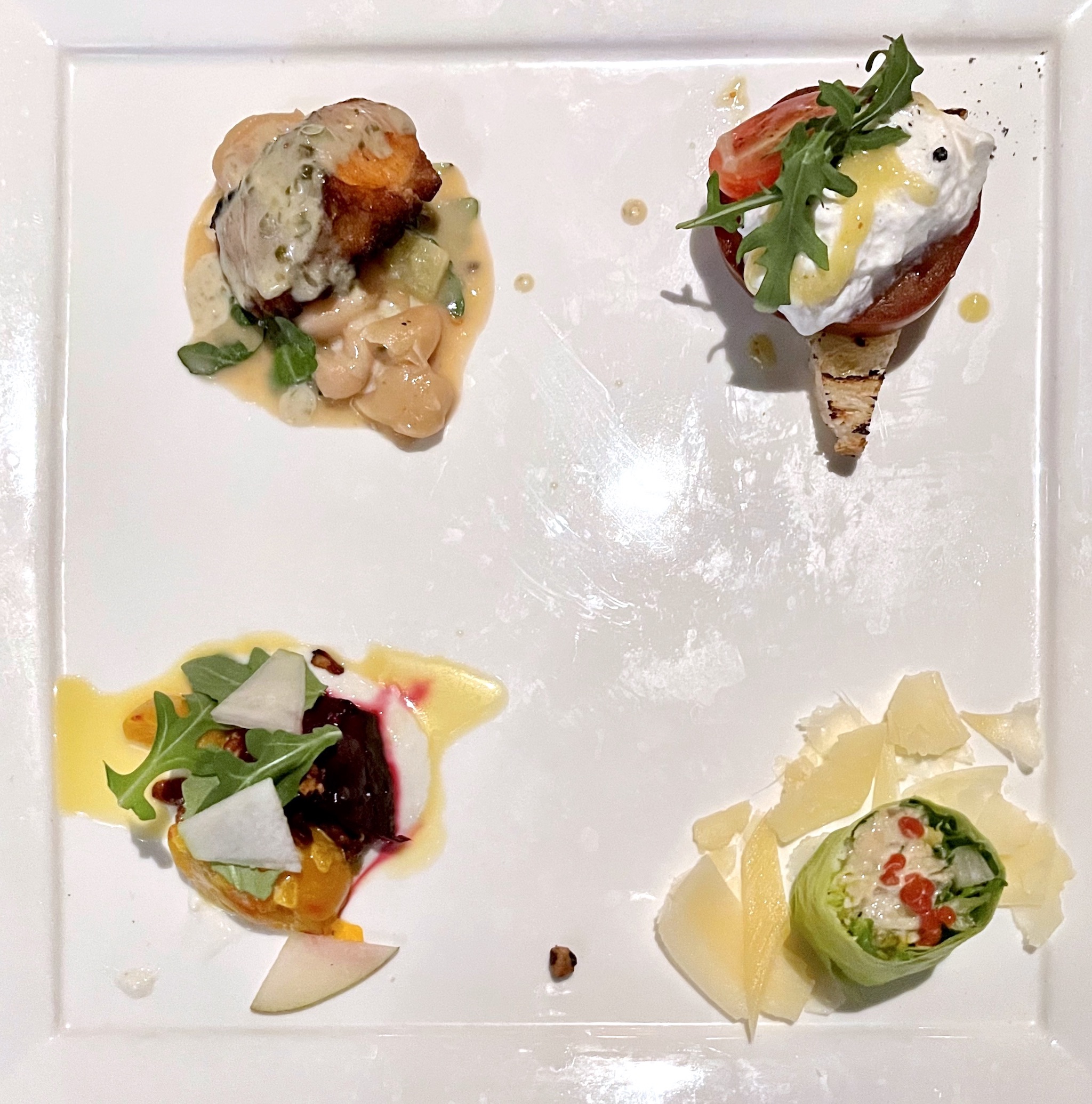 For our next pairing, Jackie chose a Lincourt Sta. Rita Hills Pinot Noir 2017. I adore pinot noir but Kevin doesn't really enjoy it as much. This pinot is special because the Lincourt vineyards are located in the Sta. Rita Hills in Santa Barbara County, CA and they receive an AVA (American Viticultural Area) designation because of their specific and unique geographic climate. According to the Lincourt website (and Jackie told us this as well), "The AVA is exposed to fog and coastal breezes from the nearby Pacific Ocean. The hills run east to west allowing the cool ocean breezes from the nearby Pacific Ocean to enter the valley." Jackie said that there is no other region like this in California, so the grapes are exposed to a very different climate that is ideal for delicate pinot noir grapes to thrive.
This pinot is delicate, with great balance and we all thought it to be outstanding. She also pointed out that for the quality of this wine, it's price point is exceptionally reasonable.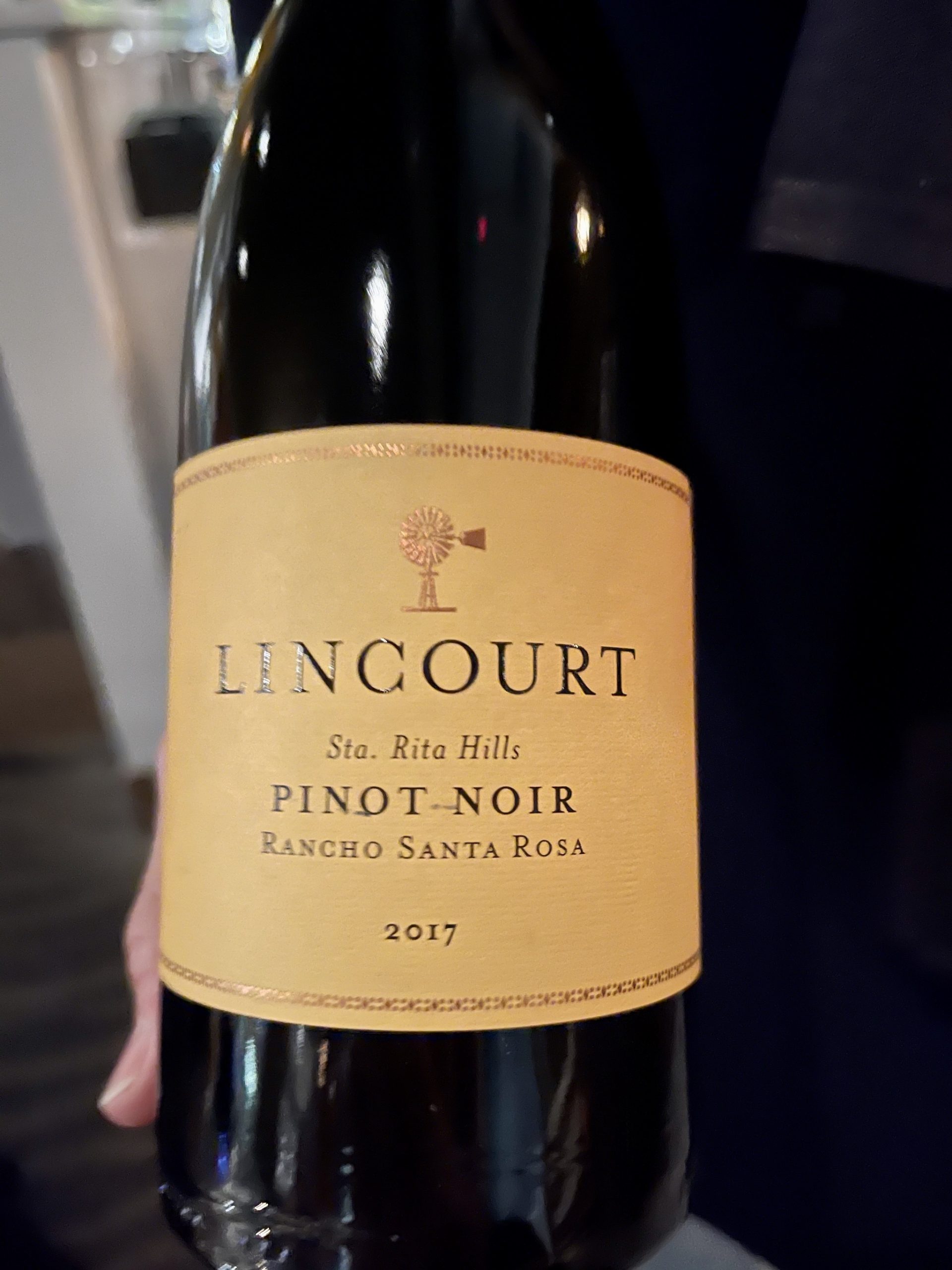 The pinot paired just perfectly with the Veal Ravioli with a Truffle Cream Sauce. As Jackie said, "Pinot noir is a no-brainer with any kind of mushroom." Well, truffle is not just any mushroom and this was not just any ravioli dish. Holy smokes. I don't really know what to say except this is one of the best dishes that I have ever had. The truffle was balanced perfectly so as not to overpower the delicateness of the veal. Exceptional! I think it was my favorite dish of the night.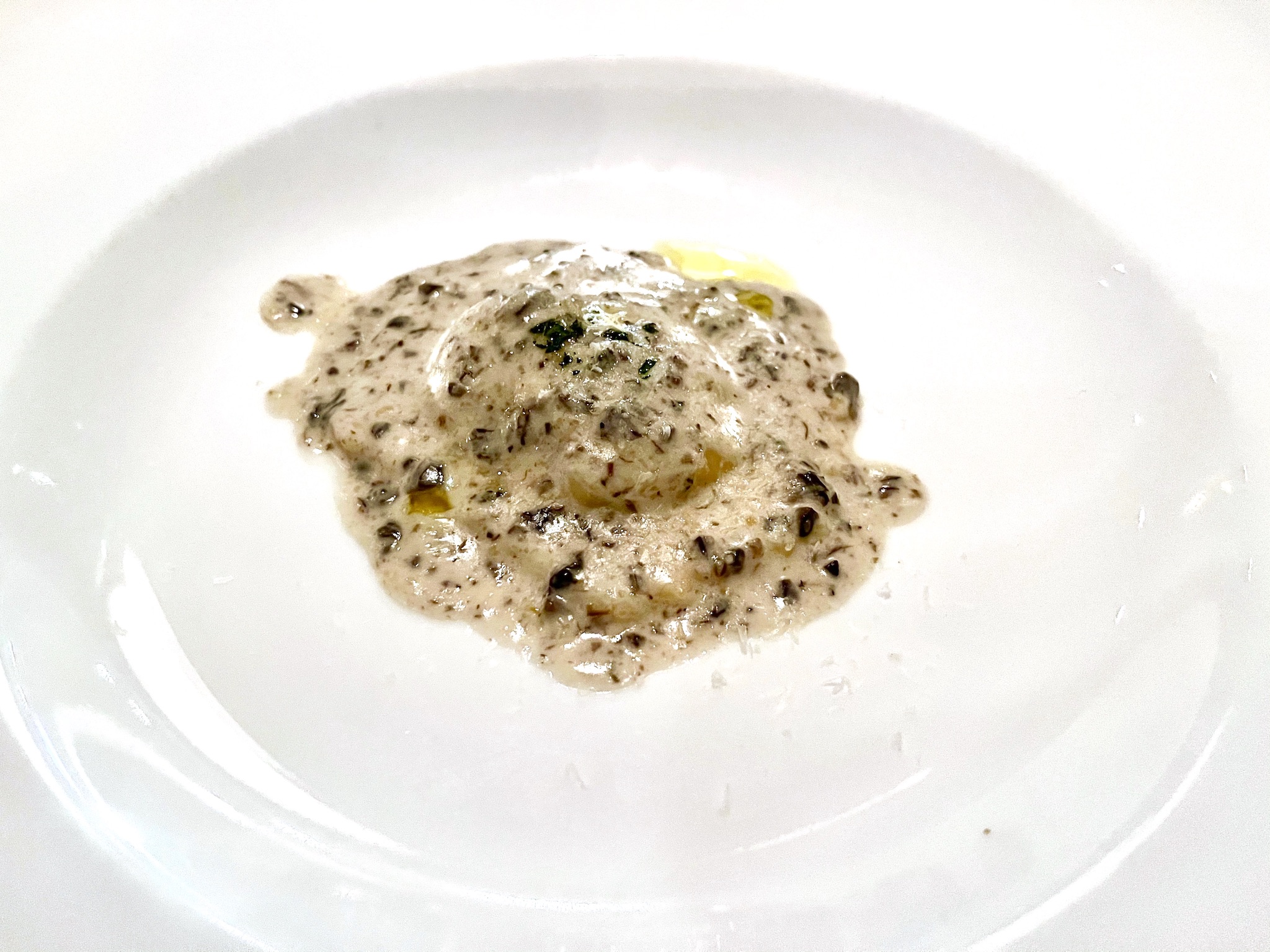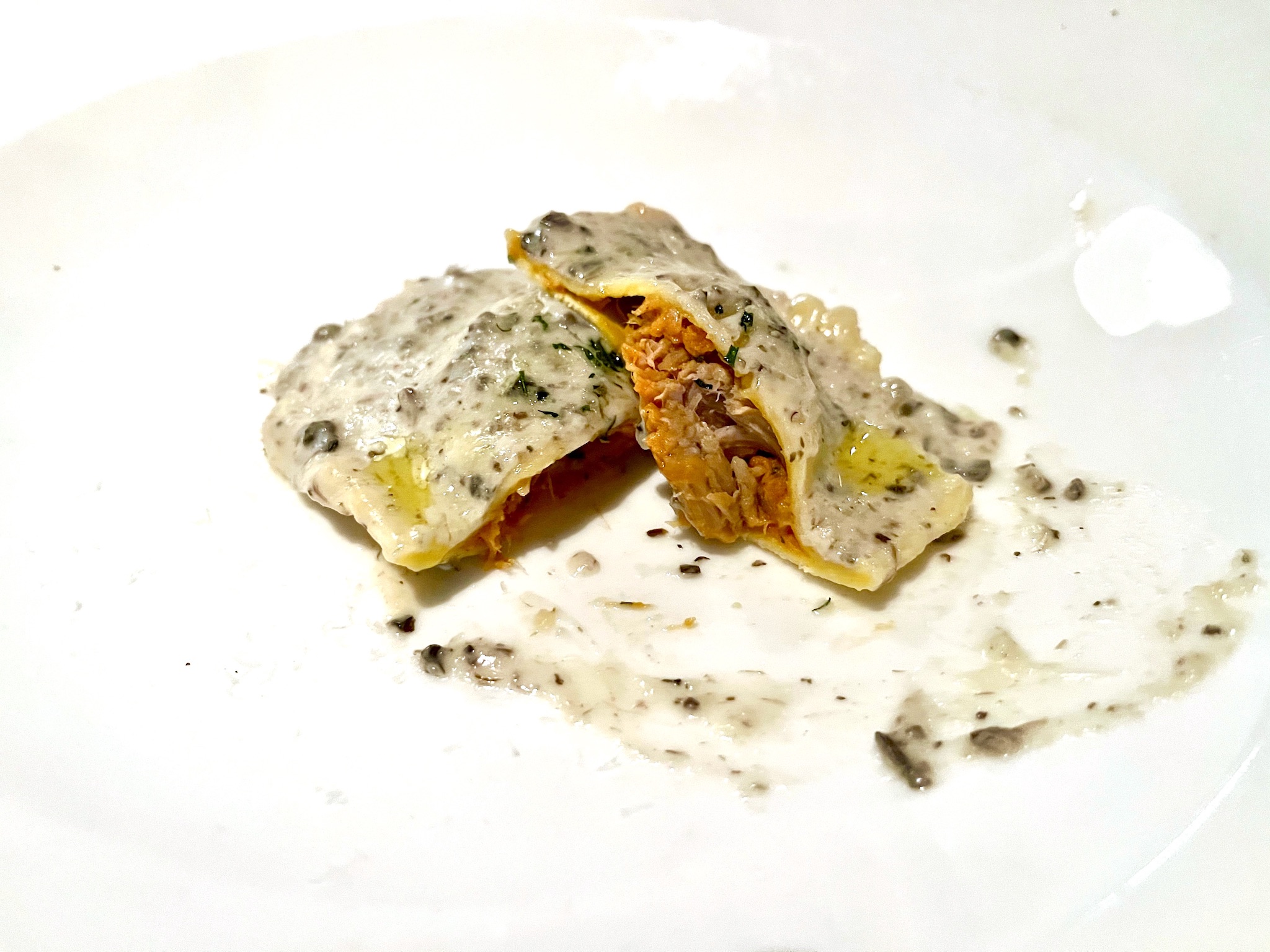 Gota de Arena Tempranillo was the wine for our next pairing. This wine is an earthy, yet mellow, easy-drinking Tempranillo.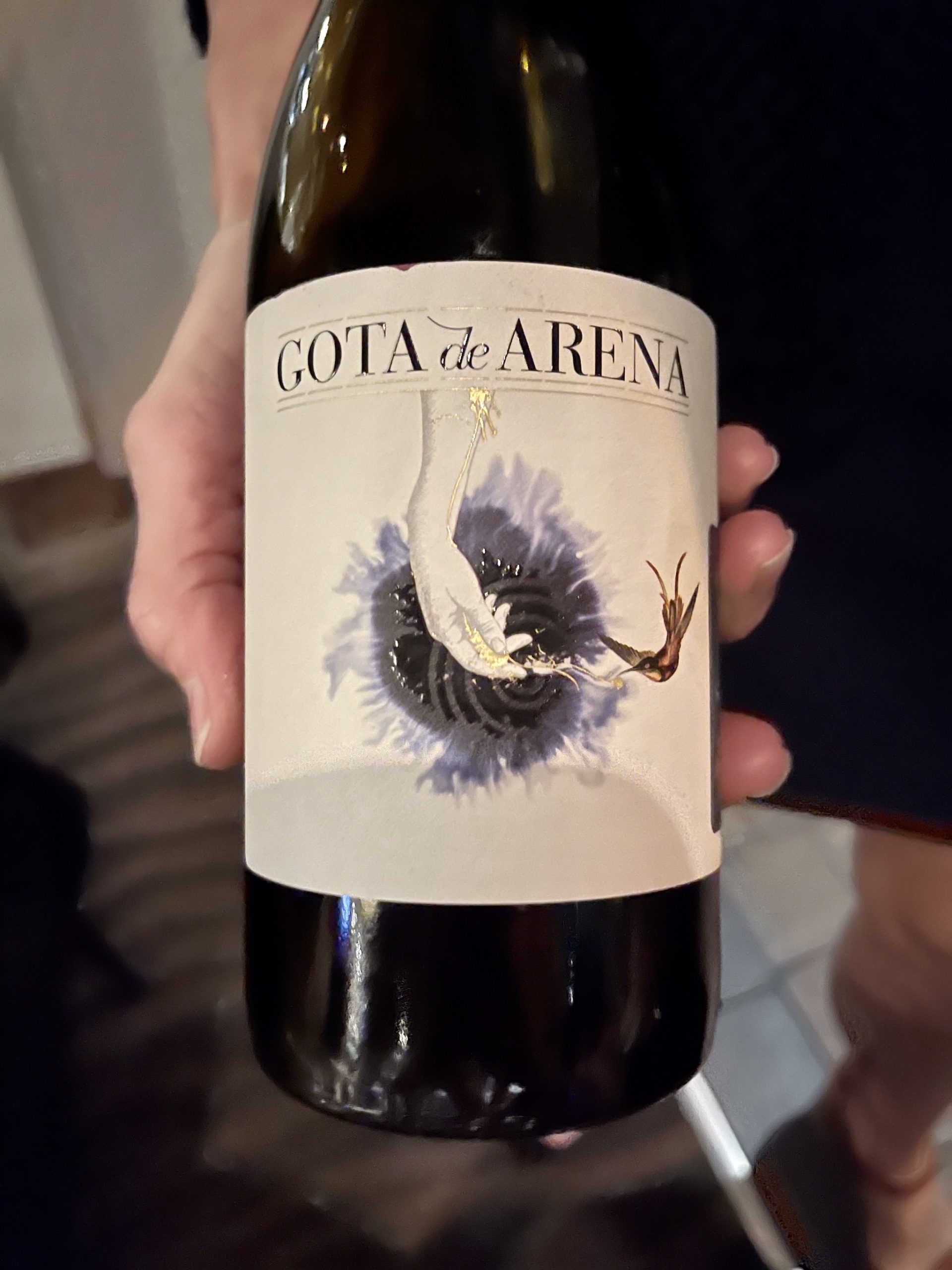 The Gota de Arena paired like peas and carrots with the Linguini Nero with squid ink, tomato, mussels and shrimp. The linguini nero gets its black color from the squid ink which can give a slight metallic taste at times, but with this dish you really don't detect it at all. As Jackie said, "Yes, you can put red with seafood ladies and gentlemen, that's not a thing anymore. The biggest thing is you want to compare the weight of the wine to the weight of the dish." Great advice. This dish was buttery, umami, shellfish heaven.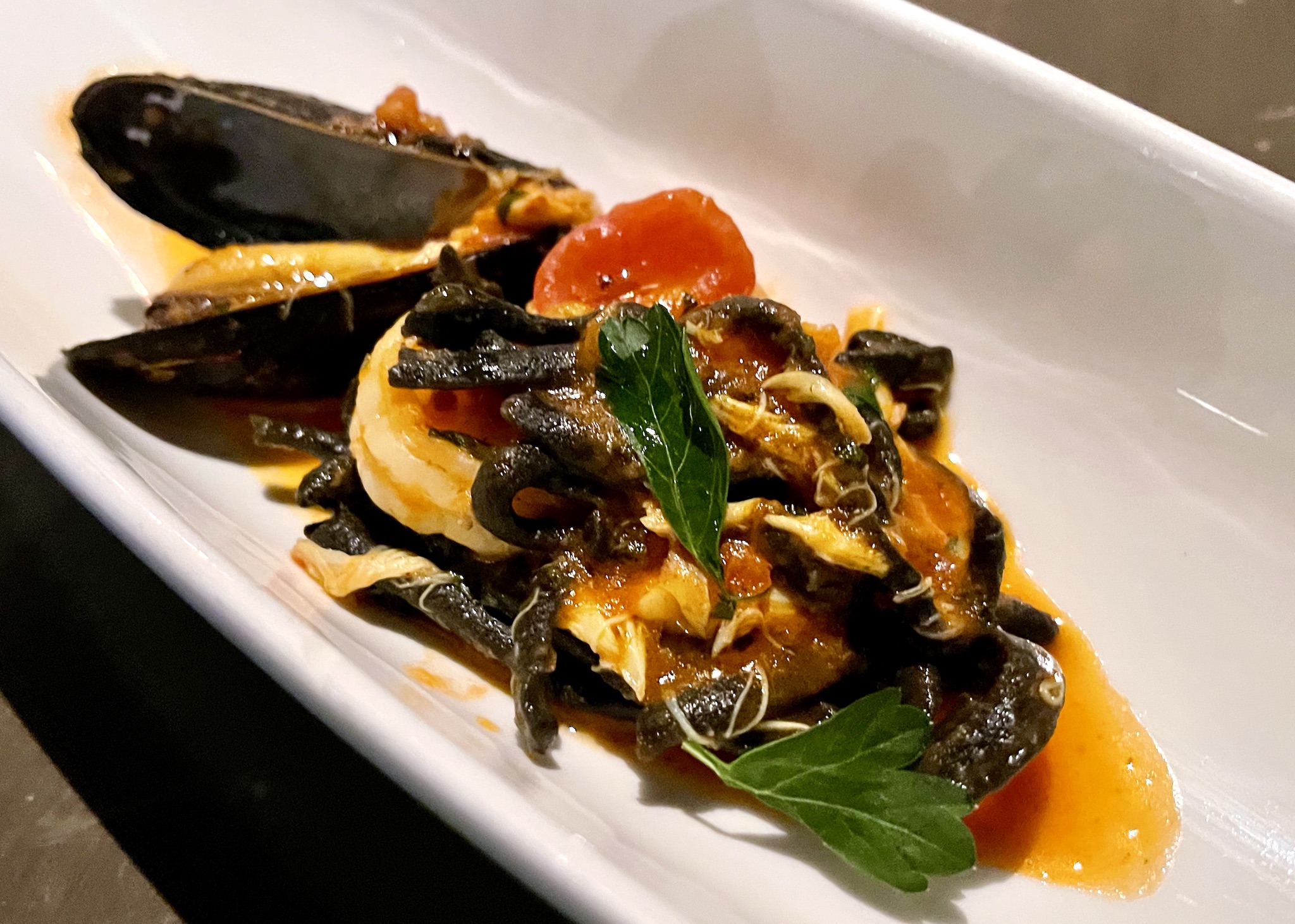 And next our fabulous Sommelier, Jackie Eash, surprised us with, our already favorite, Schramsberg Blanc de Blanc 2017. Jackie does not know when she arrives with the Schramsberg that we are personal friends with the VP and it is our favorite. She goes onto describe its affiliation with the White House and many other great Schramsberg tales that you can hear all about in our podcast interview with Fred Zammataro – COO and VP of Schramsberg Vineyards. As Jackie said it, "I am treating this as a kind of intermezzo. Sparkling wines really go with anything."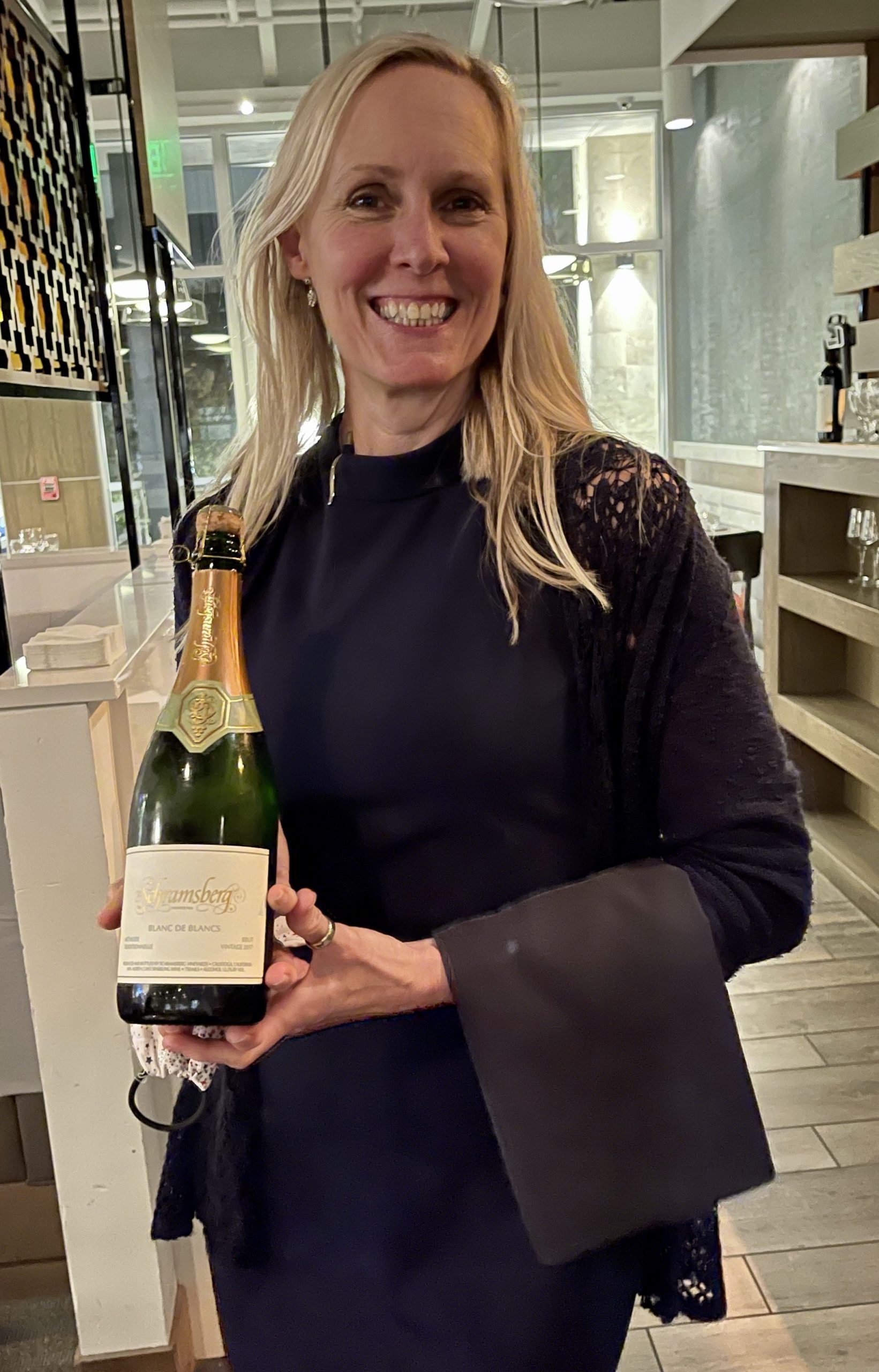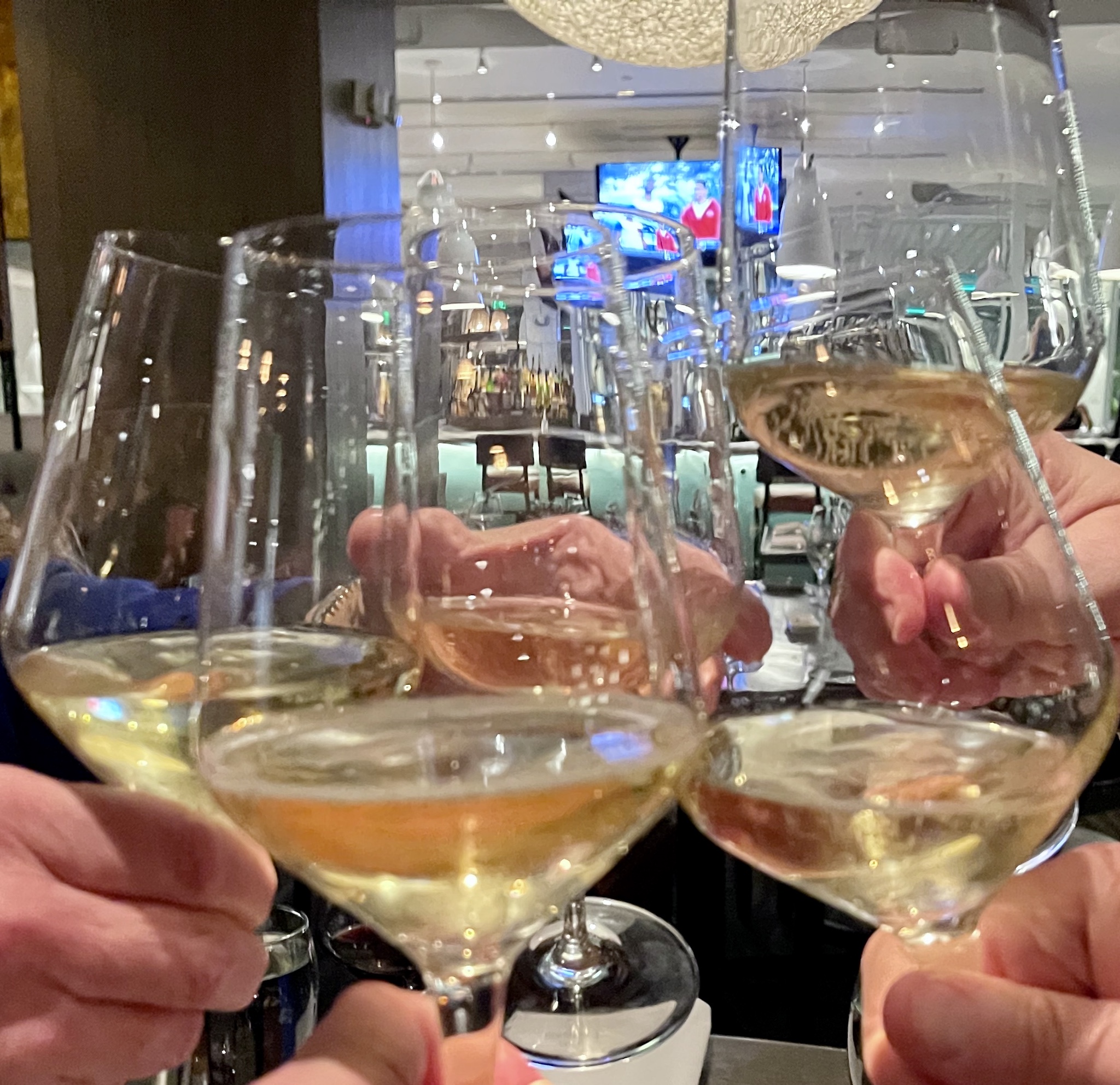 So she paired it with the Lobster Risotto with tomato & basil. Lordy was this good. If you don't love lobster, tomato, risotto and bubbles, then "Get Outta Here"…just kidding! A match made in heaven and the risotto was like a silky, delicate flavor bomb.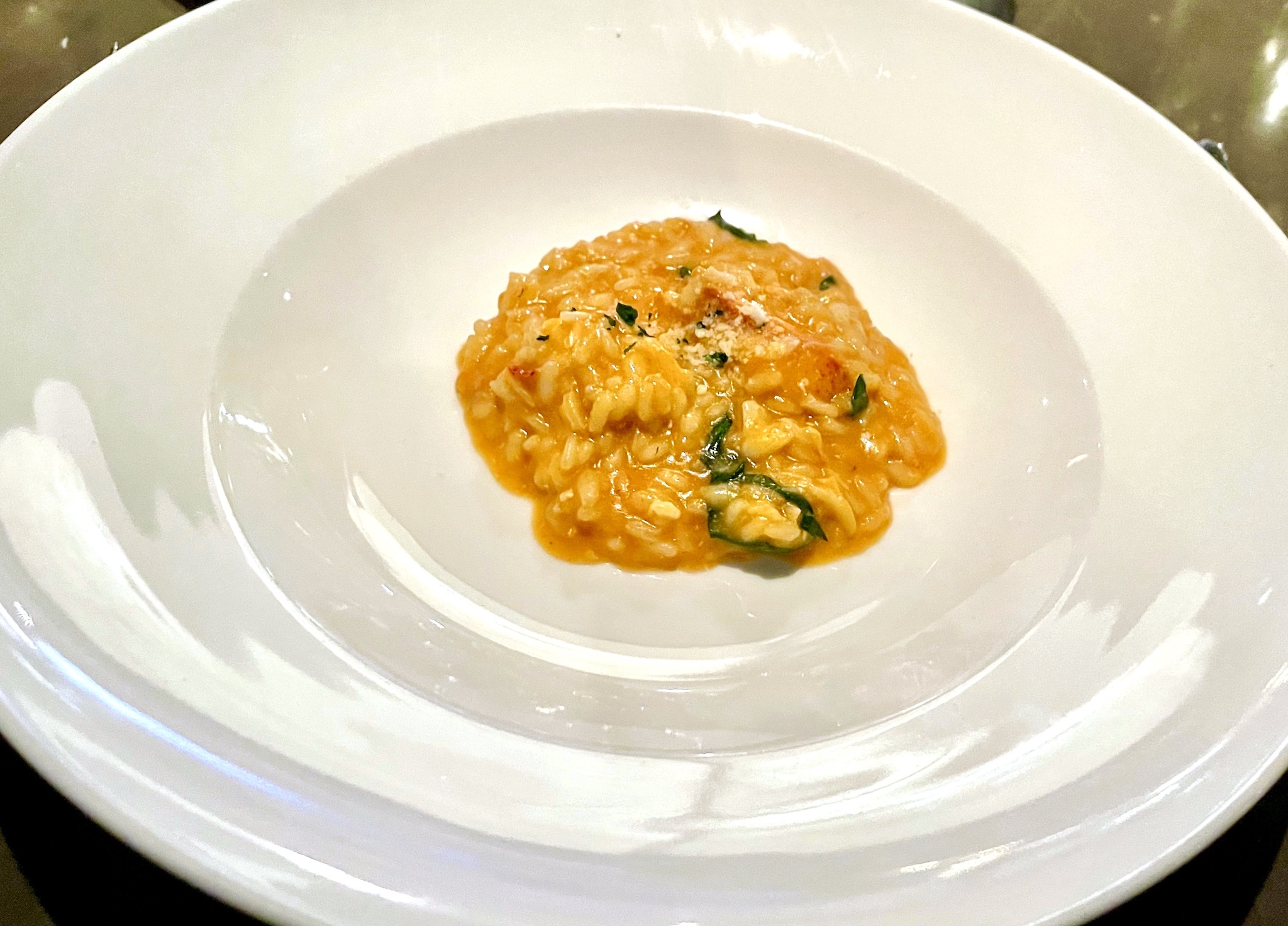 For our final dinner pairing, Jackie challenged us to a Merlot dual of "new world" vs. "old world". She also stated that she wanted to dispel the myth that Merlot was not a good varietal, as the movie Sideways caused a lot of people to think. For the "new world style" she chose a Seven Hills Winery Merlot Walla Walla Valley 2017.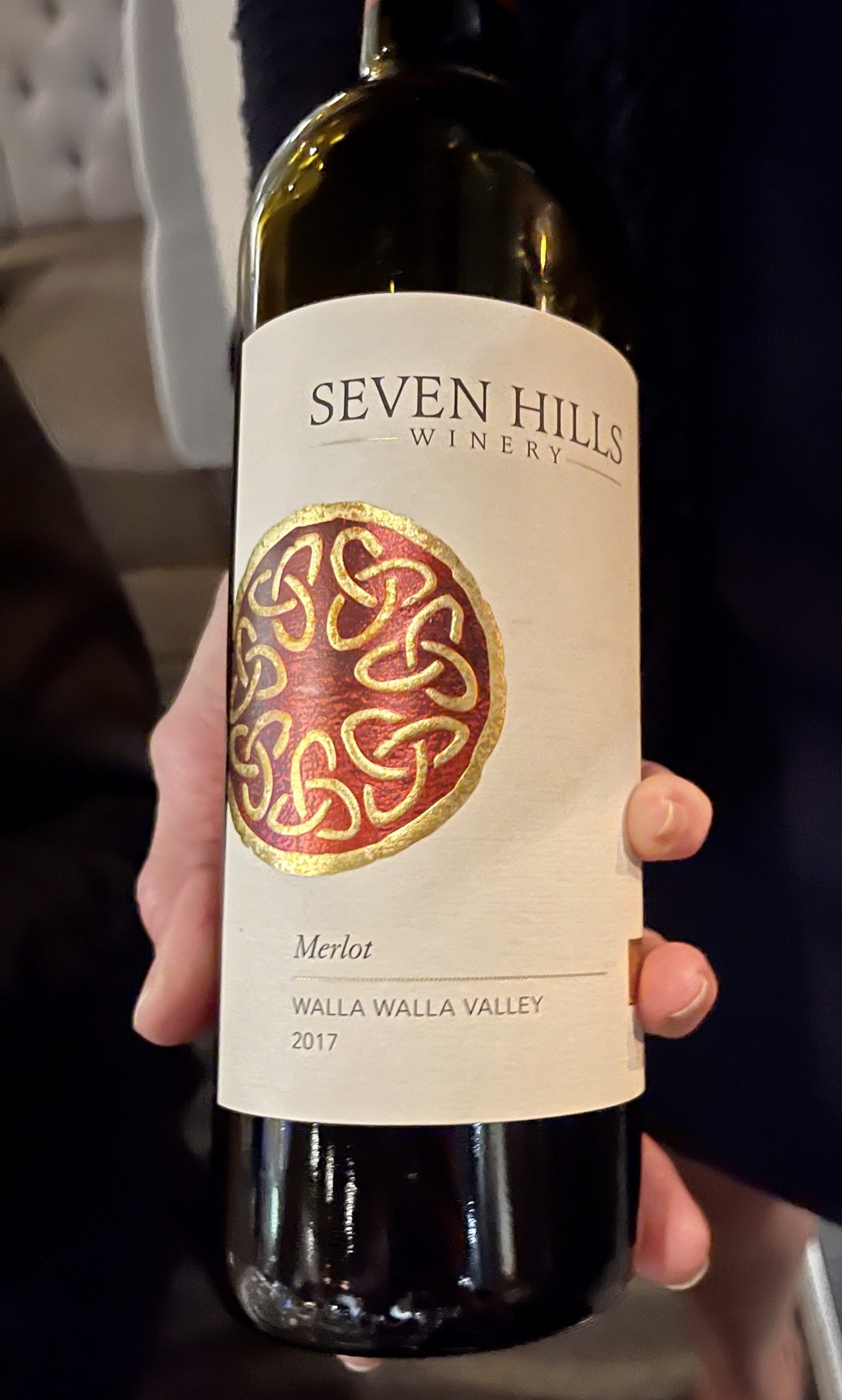 For the "old world style" Merlot we tried the Chateau Tour Bayard Montagne-Saint-Emilion 2016. She also showed us their state of the art Coravin sealing system which preserves their "wines by the glass" bottles that they don't open that often.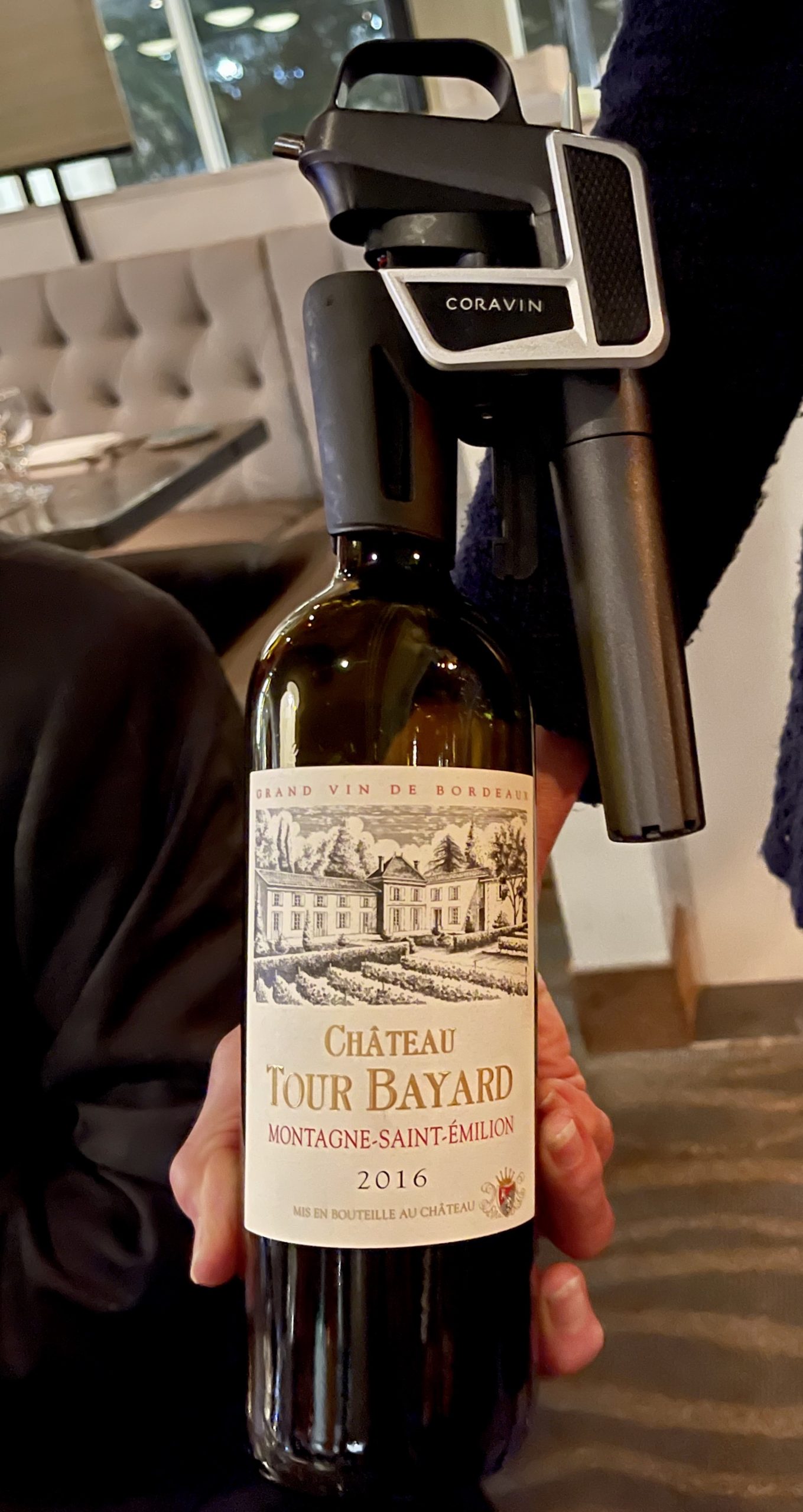 In the picture below you will see the "new world" (left) and the "old world" (right) Merlot in the glass. Kevin and I both preferred the "new world". While Vicky, Nick and Scott preferred the "old world" which actually has a bit of Cabernet Franc mixed into it. I found the "new world" to be very smooth and mellow but at the same time complex. I found the "old world" to be a bit more tannic, which some people prefer.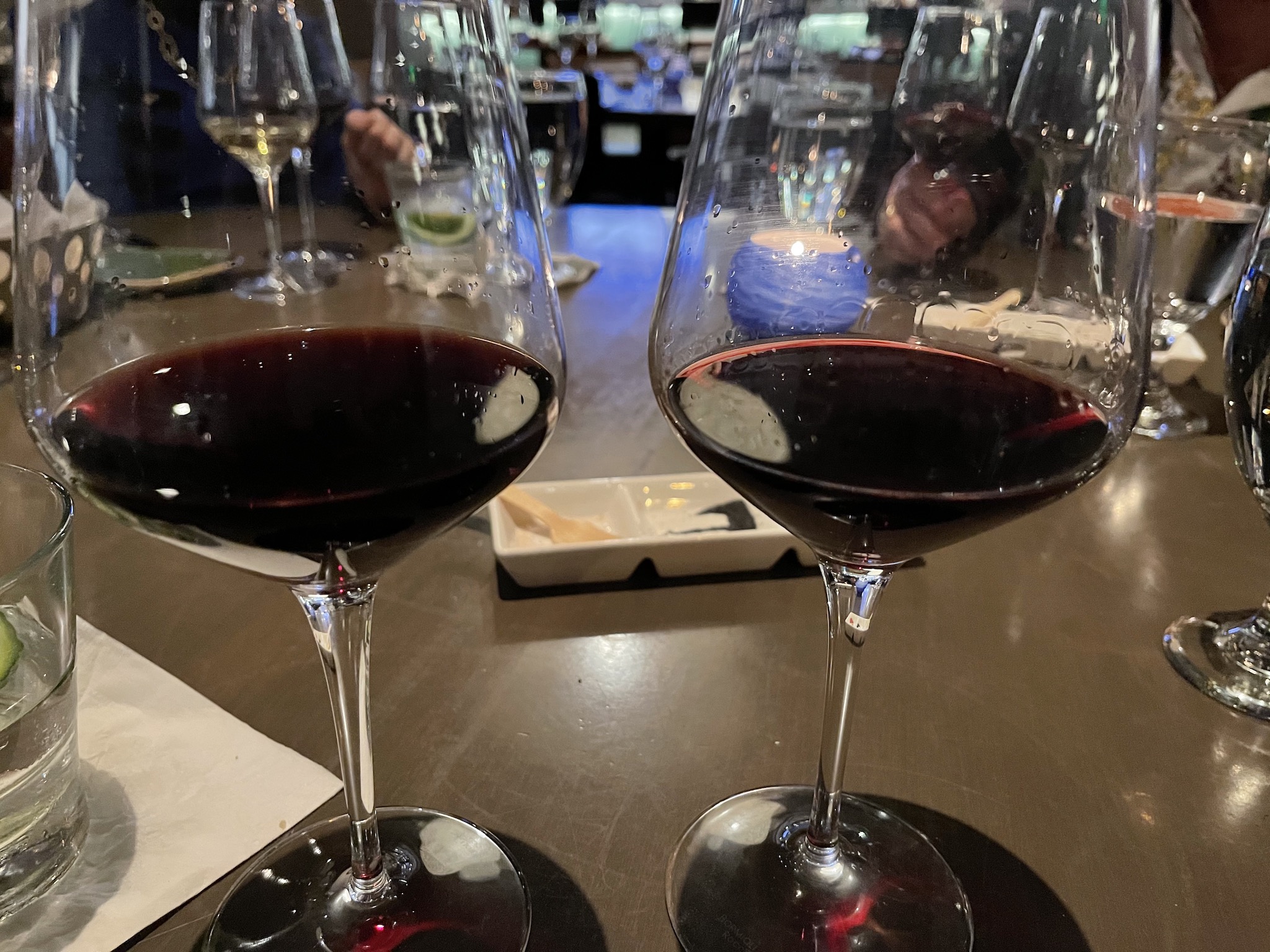 Our final dinner plate of the night consisted of grilled and roasted grouper with wild mushrooms, brown butter glaze, whipped potatoes and topped with some buerre blanc alongside a braised short rib with caramelized pearl onions atop a bed of sweet potato, parsnip and turnip. My, oh my.
I know I hailed the Veal Ravioli with Truffle Cream Sauce as my favorite of the night, however it is in very close competition with this grouper. I have never tasted a grouper dish, or any fish dish for that matter, that was as good as this one. When I put all of the components together in one bite, it almost tasted like perfectly seasoned, juicy, crispy turkey skin. I know that sounds a tad weird, but it wasn't. It was sheer perfection.
And the short rib was nothing short of luscious. The pearl onions and the vegetables added a depth of flavor that was incredible.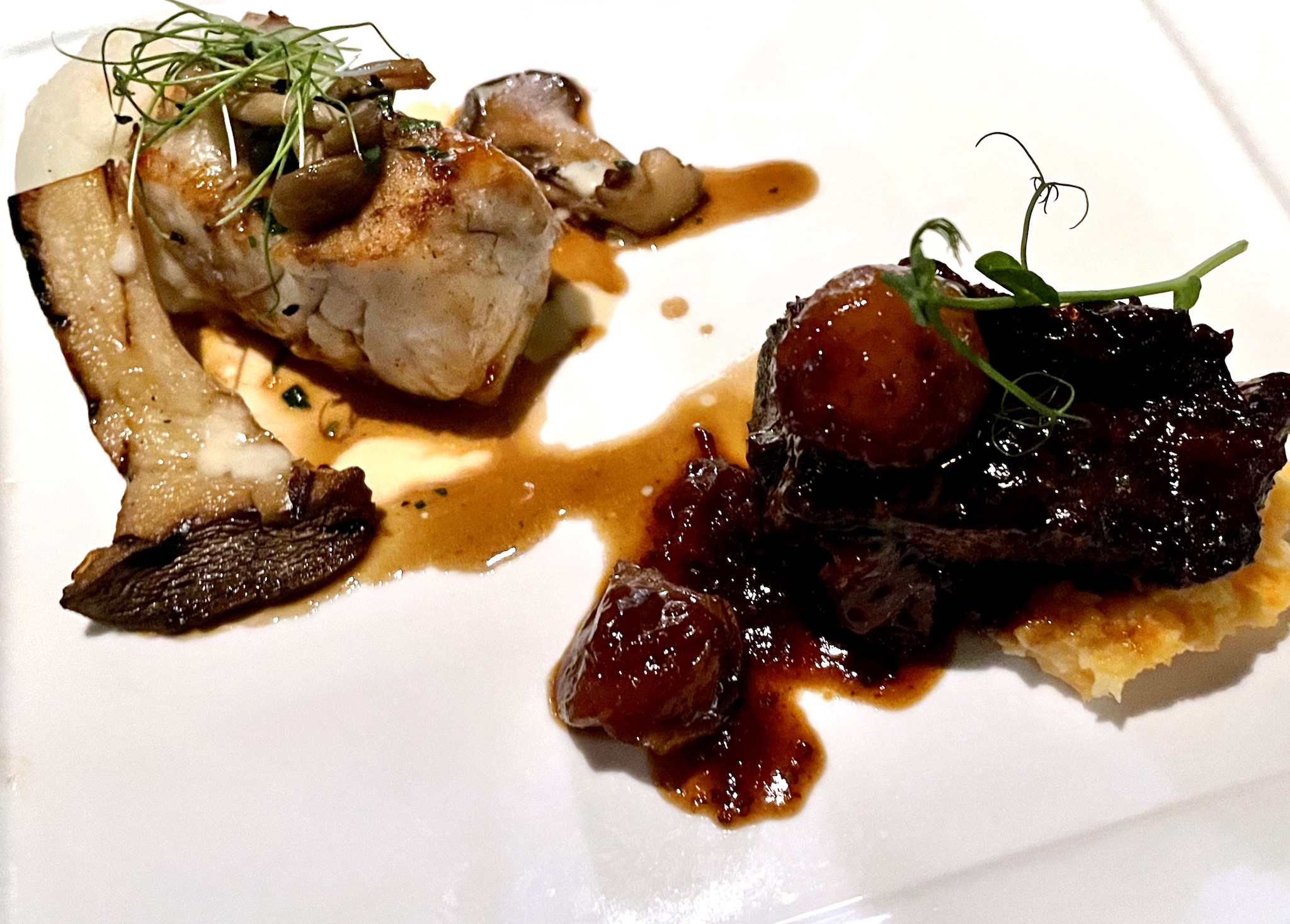 With dinner done, we were now surprised with a taste of Royal Tokaji 5 Puttonyos 2013 Made in Hungary.
As Jackie said it, "So what you have in front of you is the wine of royalty…this is a very, very famous dessert wine. It's 5 puttonyos, that's an indicator of the sweetness level and it has a very beautiful herbal note to it, but the sweetness is fantastic. But the thing that saves wines like this is that there is a super high acid content in it. So you get the sweetness on the palate and then it is cleansing at the same time. There is also a little bit of nuttiness in here."
I am not a dessert wine person at all. I will typically just pass it to Kevin. However, she was correct in how she described it and I did detect this all. I finished it and really enjoyed it with our dessert trio. Oh, and of course, everyone else loved it as well.

To pair with royalty, we were served Coconut Cheesecake with passionfruit puree, Chocolate Dome paté, Red Velvet cake with fresh strawberry and cream cheese. Yum, yum and yum. Nothing was left on any plate, but the smashing favorite was the chocolate dome.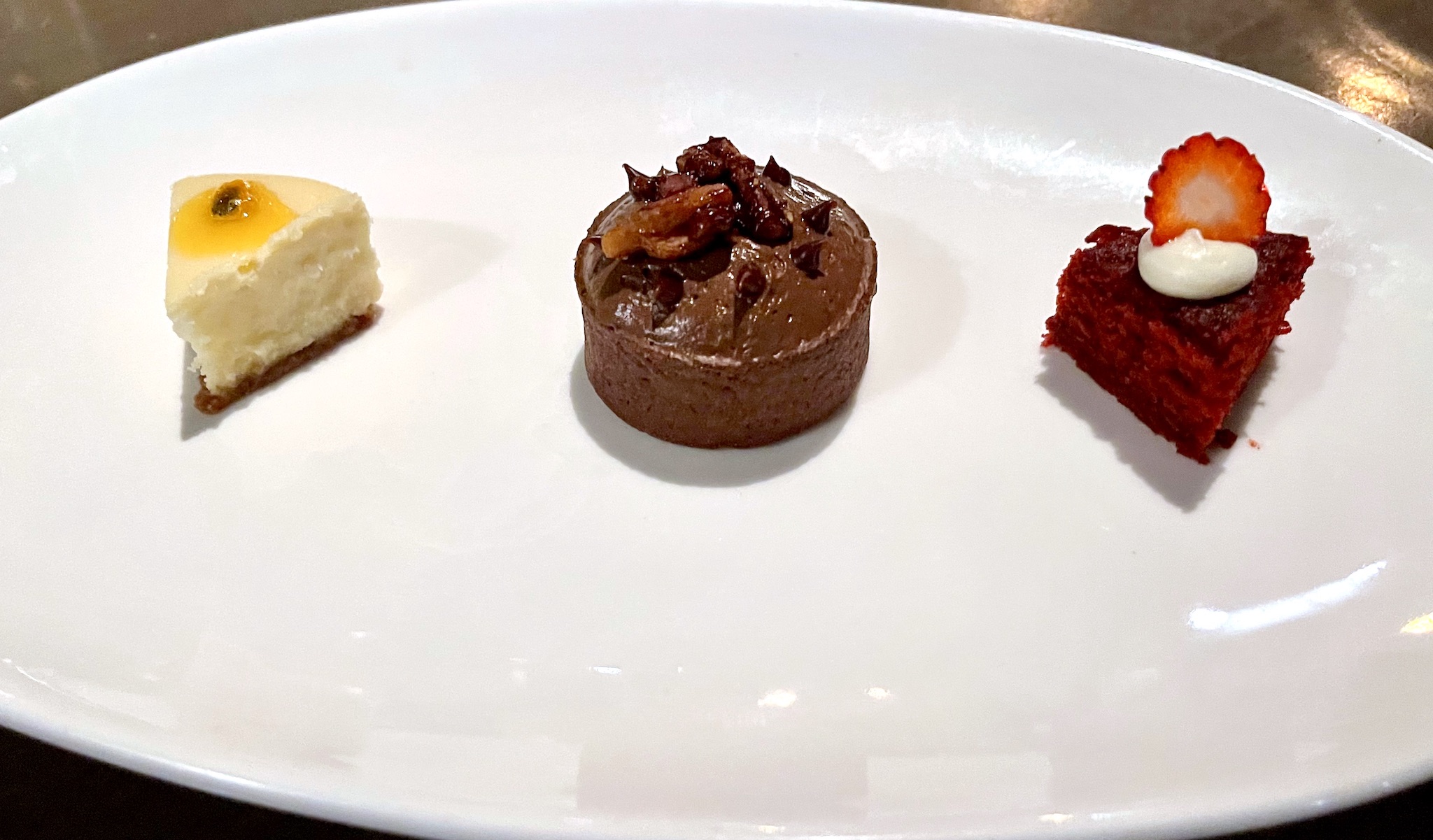 All I can say, after what we all called an extraordinary dining experience like this, is go! Just go! We had not been to Sea Salt in a while and they have really elevated, not just the food, but the overall dining experience. They have a fantastic happy hour too, if you just want to go a bit more casual, but give them another try or a first try very soon.
Upscale dining with contemporary Italian and fresh seafood in downtown St Petersburg, FL.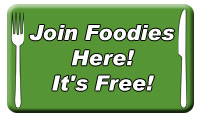 More Foodies News, Reviews & Recipes