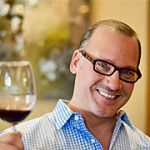 Kevin Godbee · Feb 15, 2018 · 3 min read
See the latest Sola Review from February 2020 here.
Sola Bistro & Wine Bar is definitely not your typical beach spot. Many beach eateries cater to tourists with a turn and burn approach consisting of poor service with frozen deep fried foods. On the other hand, Sola is a foodies oasis at the beach with eclectic gourmet cuisine. There is also a unique wine selection with some rare finds. Tig, the owner, always selects our wine for us and we are always impressed ... except for one time when we liked another bottle better, so he drank the first one. (It's a tough job.)
One of the great things about Sola is that both the adventurous eater, and the person who just wants "normal food" can both have their dining desires sated. The regular menu rarely changes, and this is good so you know that your favorites are there waiting for you. However, there are always unique specials, many of these for the more discriminating palate.
On past visits we had specials like, Lamb Tongue and Lamb Heart, and one of the unique regular menu items, Rabbit Cacciatore.
For this visit we went with more standard fare just because that's what we were in the mood for. Actually, it shouldn't be called "standard" fare, as it will be one of the best versions you've ever had.
The most exotic fare we had was the Turtle Soup.
At first, there was a forward front lemon flavor with an amazing complexity in the middle and spiciness on the finish. It's a thick, hearty soup with turtle stock, turtle meat, cajun-creole spices and hard-boiled eggs. There are also potatoes, leaks, carrots, onions, and celery—the main soup basics. Lori said it was one of the best soups she's ever had.
(Bonus points for Sola: There's always some Beatles and Sinatra music in the mix.)
The next starter was Pancetta-wrapped Pork Pâté, which was rich and savory with a nice tang added by the Whole Grain Mustard. Pâté is a regular menu item, but the actual type changes regularly. Lori described it as light, airy, salty mixed with some amazing savory flavors with a perfect texture.
For our mains, we had the special of Osso Buco with polenta and brussels sprouts, and one of our favorite regular menu items that we get every other time, Bucatini alla Carbonara with house-cured pancetta, egg yolk, Pecorino-Romano, and black pepper.
You won't need a knife for the Osso Buco at Sola. Just touch it with your fork and it falls off the bone. It's hearty, but also sweet and tangy at the same time. With the polenta and Brussels, it's just luscious.
The pasta was super fresh and the pancetta is house-cured. There's the great rich, buttery, cheesy, salty flavors with the pasta perfectly cooked al dente and the house-cured ham adds a nice succulent meatiness to the dish.
Our excellent accompanying wine was a nice velvety 2015 Anima Negra An/2 Red Wine from Spain.
Cudos to Chef Artem Kucherenko, and owner Tigran Khachaturyan. They are two super cool, and nice Armenian guys that do amazing things with food and wine.
Here are some of our past reviews of Sola Bistro & Wine Bar
Sola Bistro & Wine Bar: A Foodies Utopia
Feeling like Family at Sola Bistro & Wine Bar
St Pete Beach's Sola Bistro & Wine Bar Revisited July 2017
Eclectic Gourmet European Menu and Unique Wines