St Pete Beach's Sola Bistro & Wine Bar Revisited July 2017
St Pete Beach's Sola Bistro & Wine Bar Revisited July 2017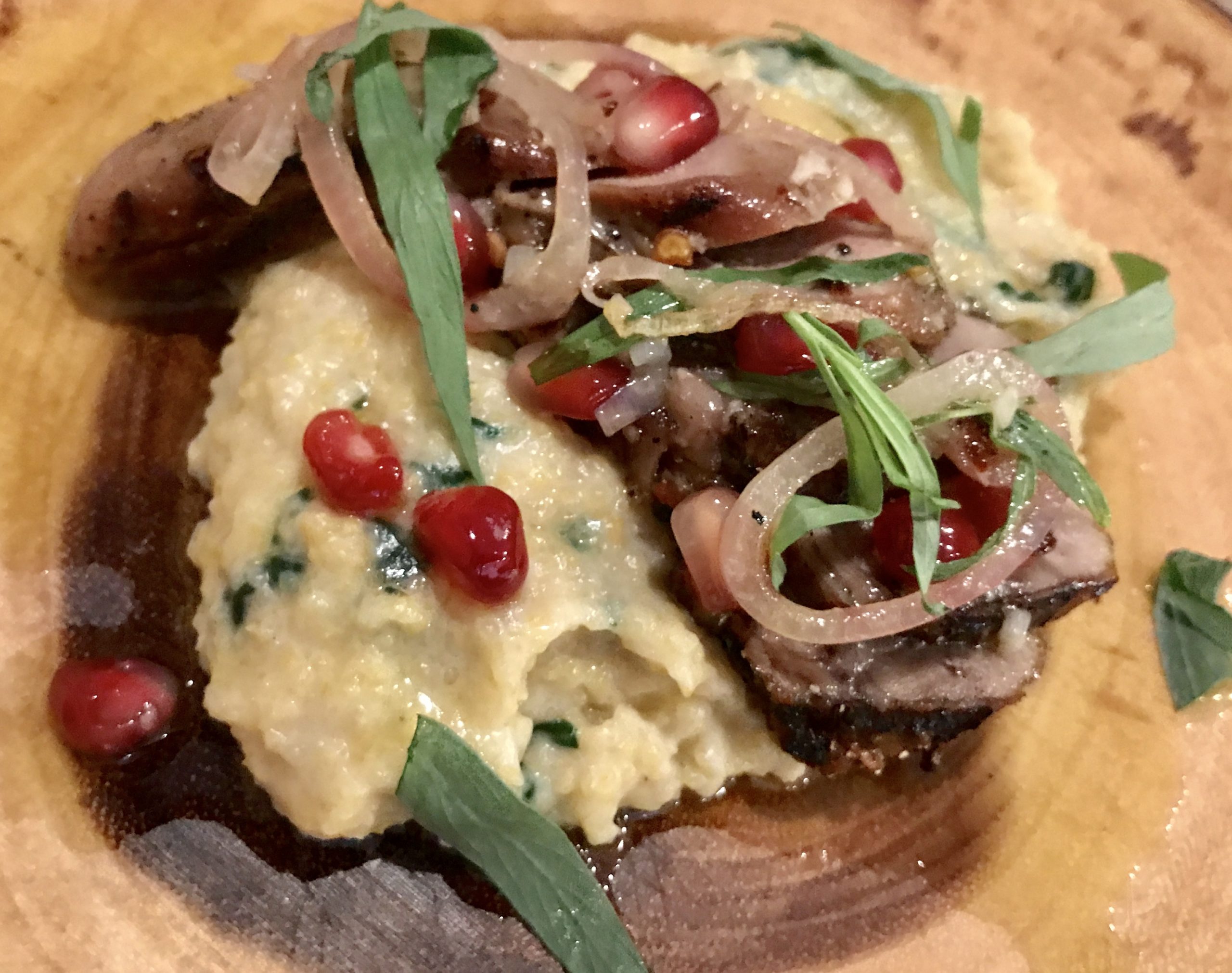 See the latest Sola Review from February 2020 here.
On Friday, July 21st 2017, Kevin and I made the short trek from Downtown St Petersburg to St Pete Beach to visit one of our favorite restaurants – Sola Bistro & Wine Bar. We don't usually like to leave downtown but Sola has proven to be worth it and Uber makes it easy.
Read our last review of Sola here.
The owner, Tigran Khachaturyan (known as Tig), has developed quite a following of regular customers who live at the beach, as well as those that will drive to see him and eat at his restaurant. In fact, within 15 minutes of our arrival, the wine bar filled up with regular customers that Tig visited with during most of our time there. His exuberant personality and care for his patrons shines through when you speak to him. He has a great passion for amazing food and exotic dishes, along with Executive Chef, Artem Kucherenko. The menu ranges from traditional steak dishes, of course with their Armenian flair, to more exotic off the menu specials like lamb heart (which we had last time) and grilled lamb tongue which we tried this time.
Here is another review written by St Petersburg Foodies contributor, Brittany Ranew.
When we arrived we were greeted warmly and seated right away by Tig. I had decided that I wanted to try more traditional fare on this visit, so I pretty much knew what I wanted to order. We started with a lovely bottle of white wine. They have a very nice selection.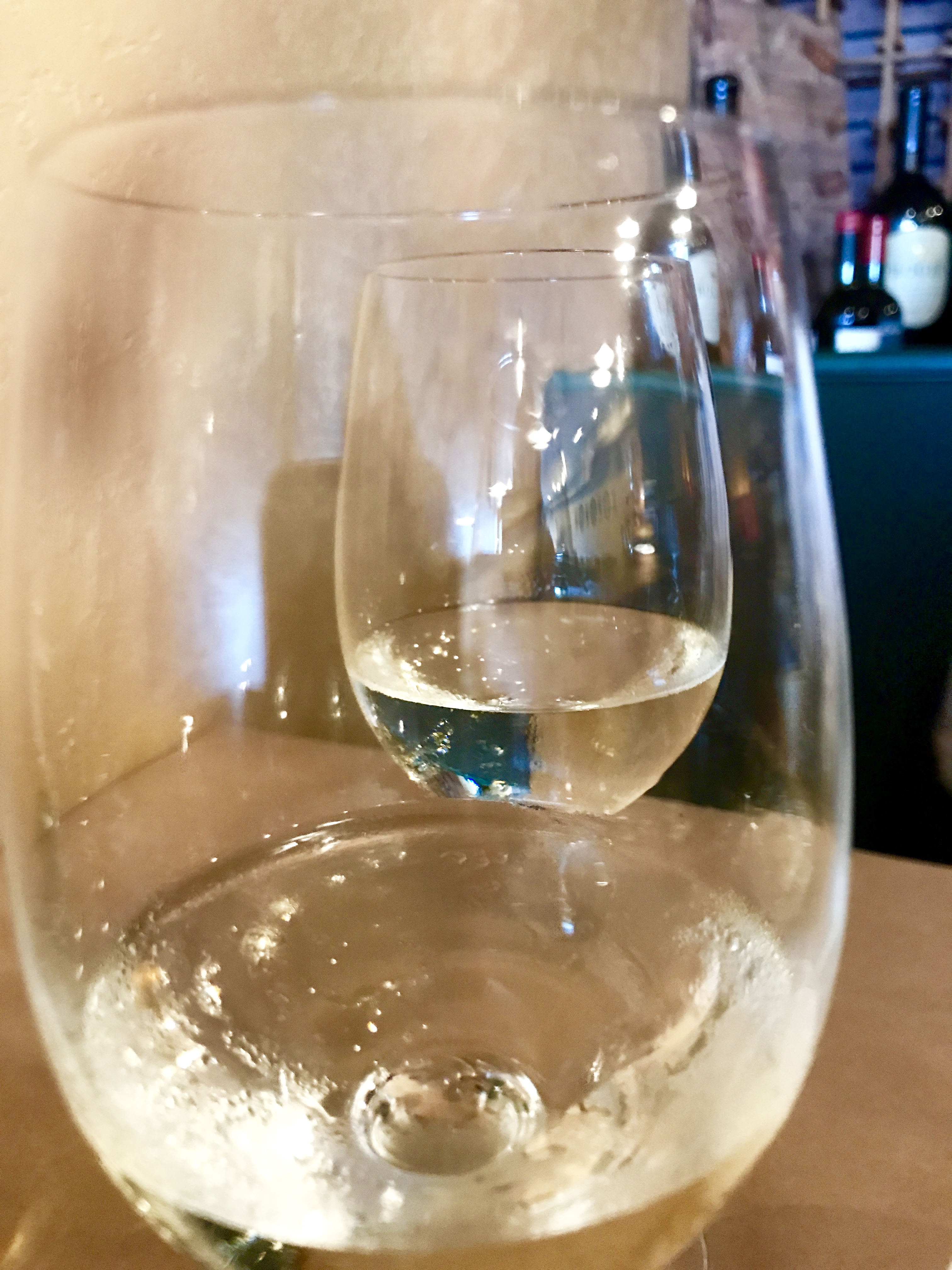 They brought out the house bread served with 100% Picual Olive Oil from Spain – which is so delicious and different.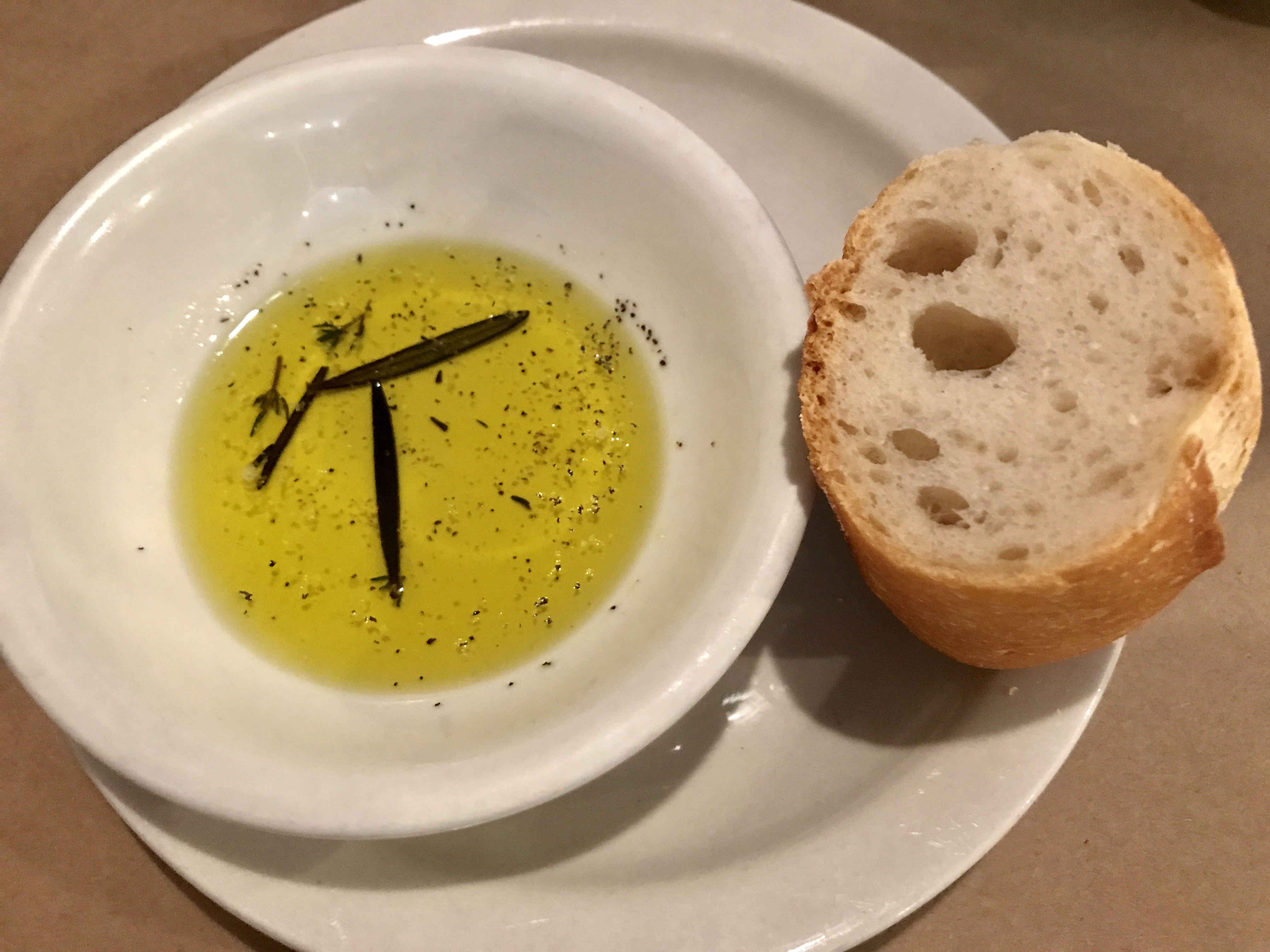 On a complete side note, I took this next picture to show my appreciation for a restaurant that understands that all people have a different palate and does not make me feel guilty and jump through hoops to have salt & pepper on the table. It is just there! I wish more restaurants would return to this practice.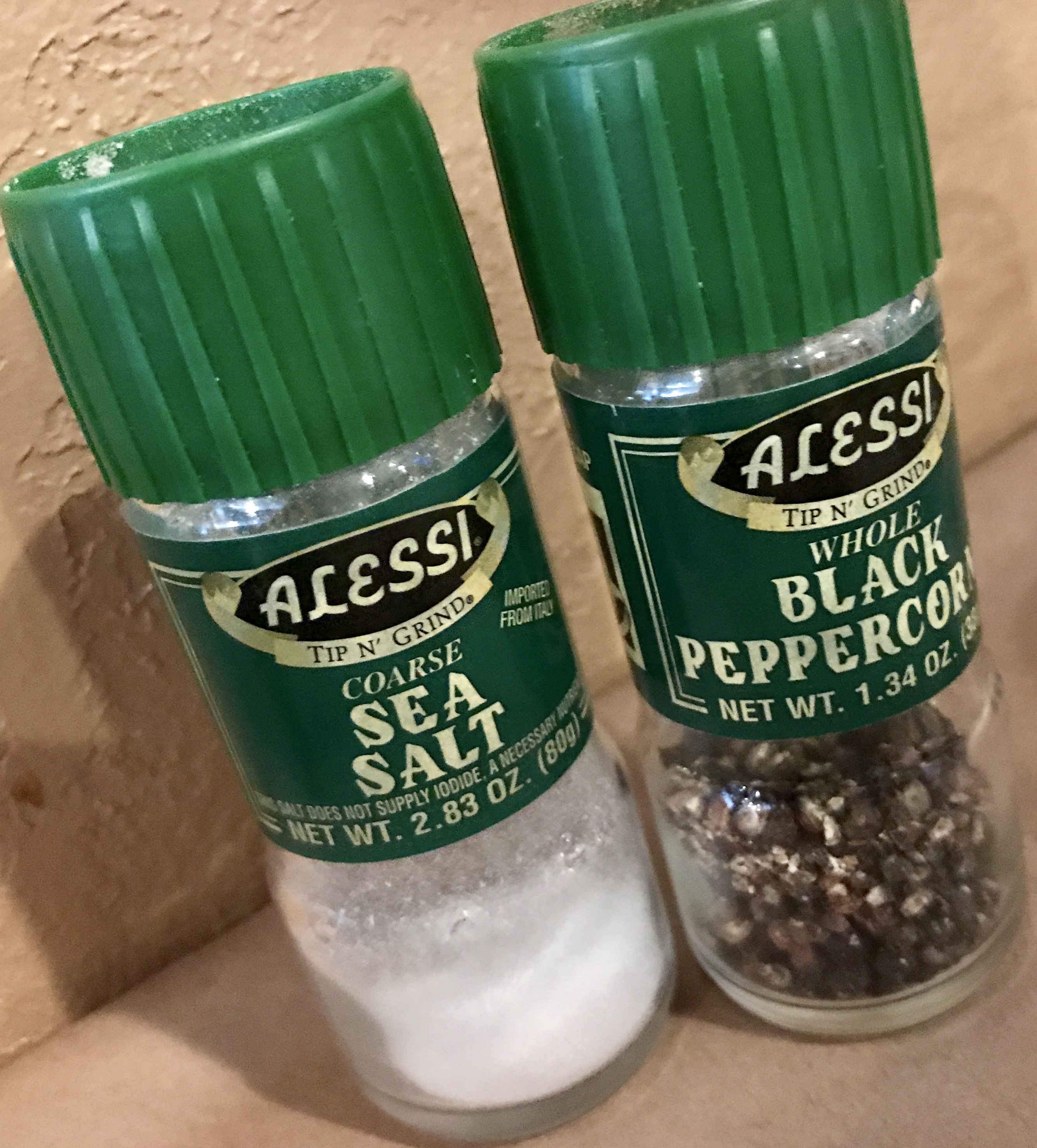 Our appetizer of Burrata Caprese arrived next – house-made burrata, tomatoes, basil, EVOO, balsamic vinegar. It is basically a Caprese Salad done Sola's way and it was delicious! It was oozing with freshness and flavor and that burrata was just spectacular!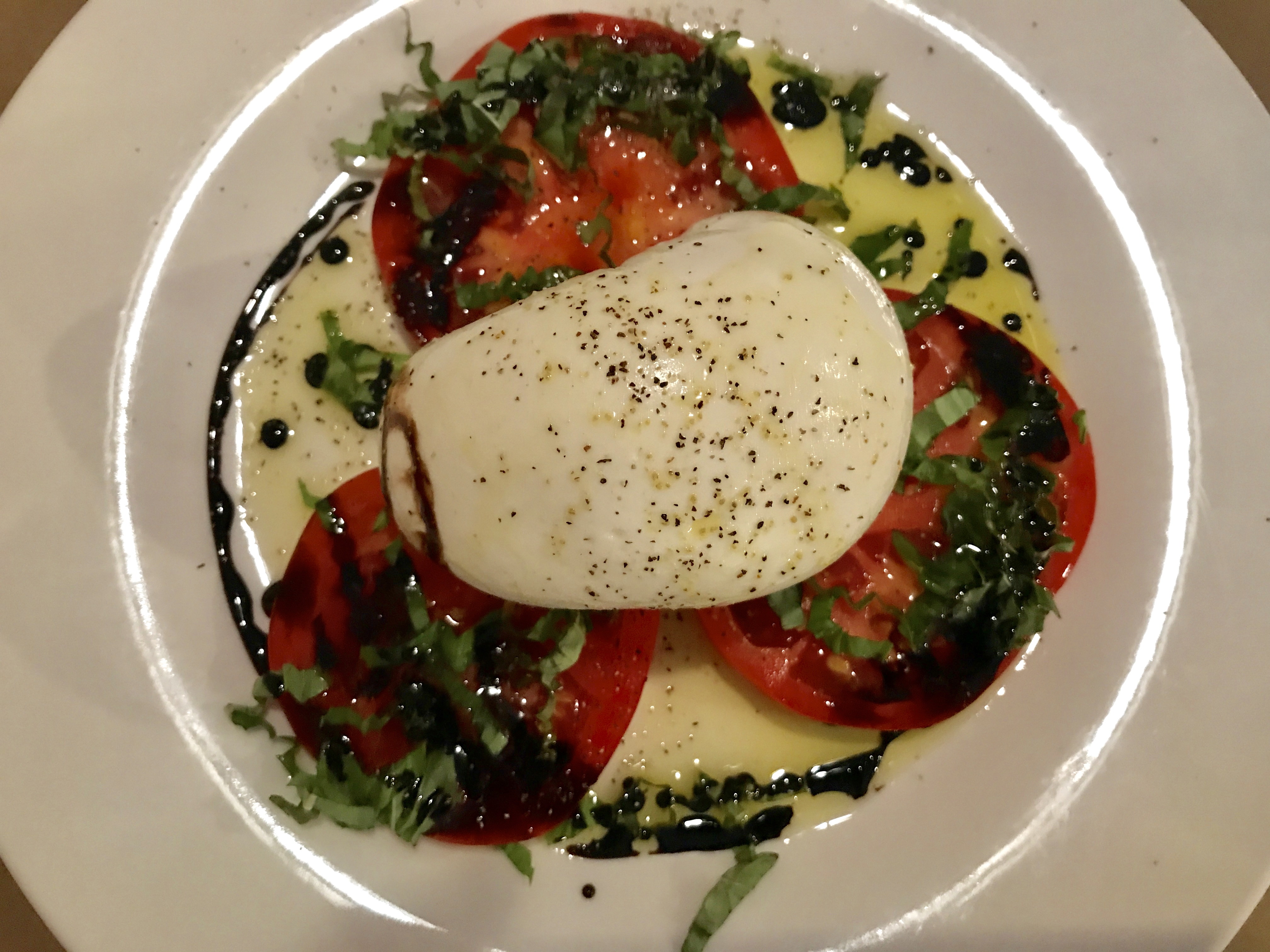 Though, I had originally said that we were going to stick to more traditional fare on this visit, Tig was having none of it and insisted that we try the special Grilled Lamb Tongue appetizer. Before Kevin and I started dating, I would probably not have been this adventurous but he has taught me to just forget what it is and just try new things. This dish consisted of Grilled Lamb Tongue over Spinach polenta with pomegranate, tarragon, shallots, garlic, chili, and lemon olive oil. Wow!! To say I was surprised at how good it was is an understatement. The tongue was not tough at all, as I expected. It was tender and these flavors together were so balanced. We both loved it!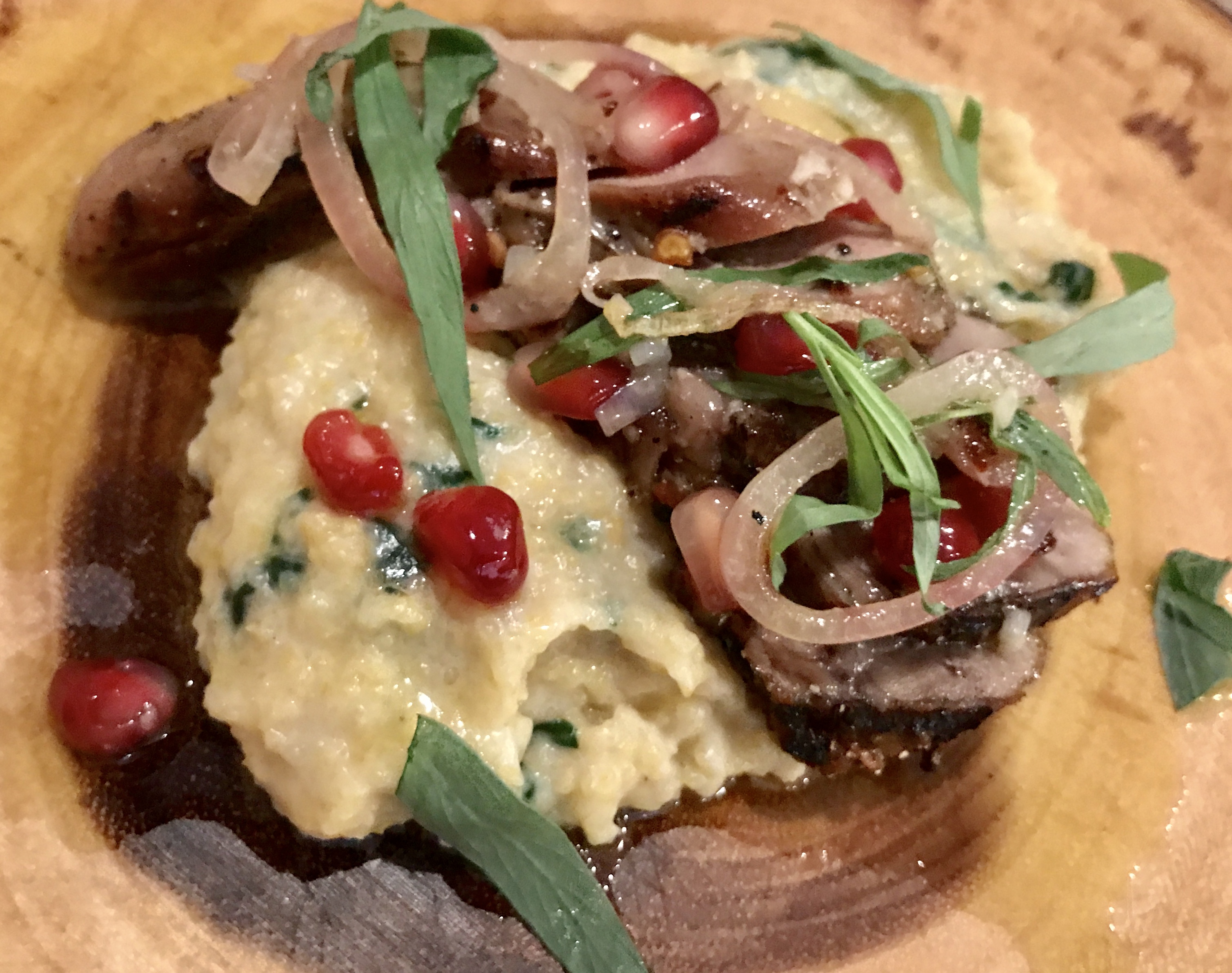 Kevin LOVES Shrimp and Grits, so when he saw the Shrimp & Polenta (Parmesan, spinach polenta, and chili-garlic butter-sautéed shrimp) on the starters menu, that was all she wrote. I am not as big of a fan as he is, for the most part, but these shrimp, sautéed in the chili-garlic butter, were cooked perfectly…big, juicy and delicious with a little kick. The Polenta was also executed perfectly and was smooth a creamy with a tad of soft sweetness that mixed perfectly with the slight heat in the butter sauce.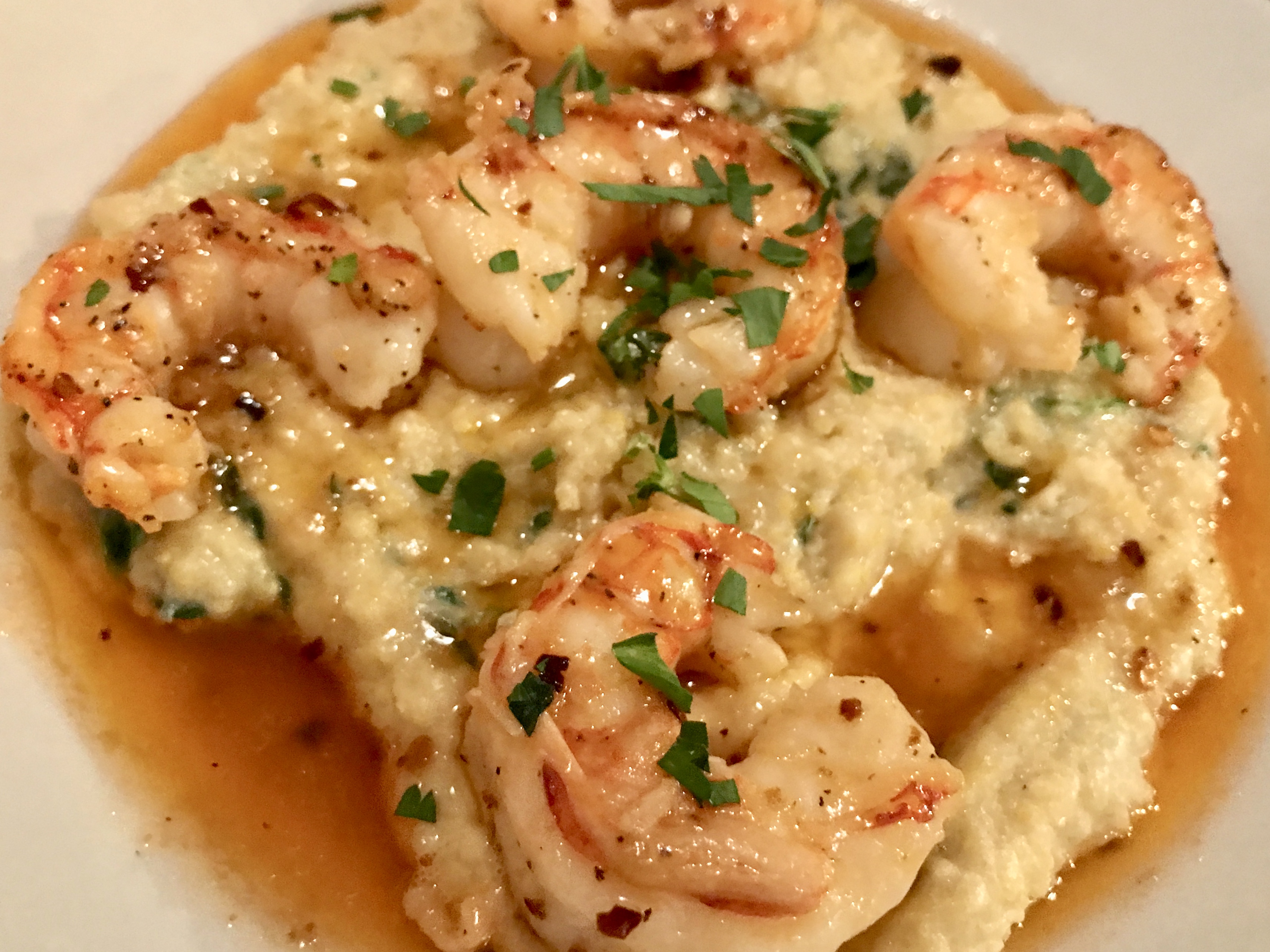 Onto more traditional fare, we selected the Sterling's Rib Eye – 16 oz. served with Maker's Mark au poivre sauce, black peppercorns and roasted vegetables. Not being a peppercorn fan at all, we ordered it without and with the sauce on the side. I really love for a great steak to let the meat speak for itself. We ordered it medium rare, closer to rare. It was cooked perfectly to temperature. I thought it was very good, but it just wasn't done as I like a steak to be prepared. That is because it is usually prepared with the peppercorns and the sauce, I am sure. The sauce was delicious, I must say, and did add the extra oomph.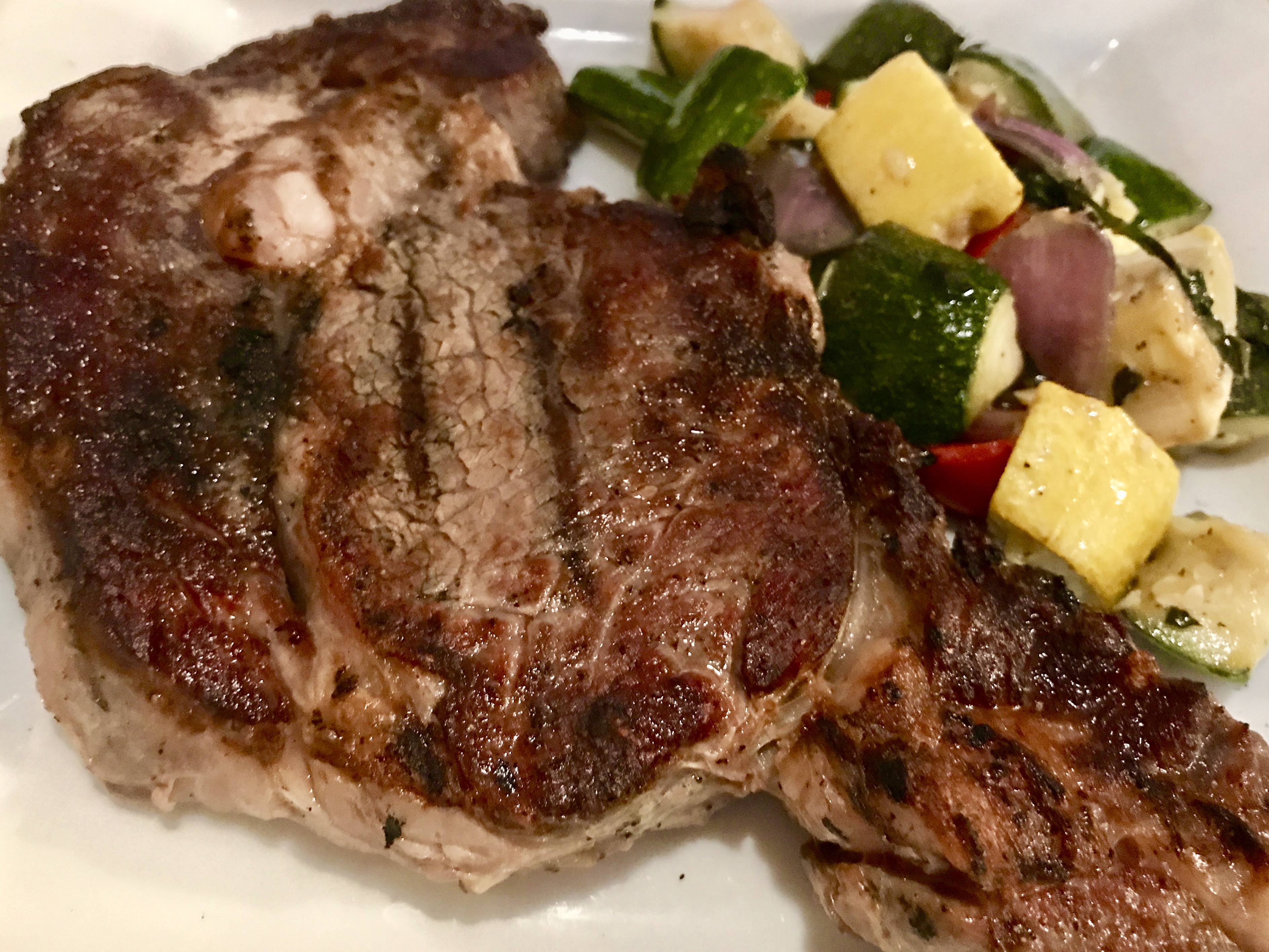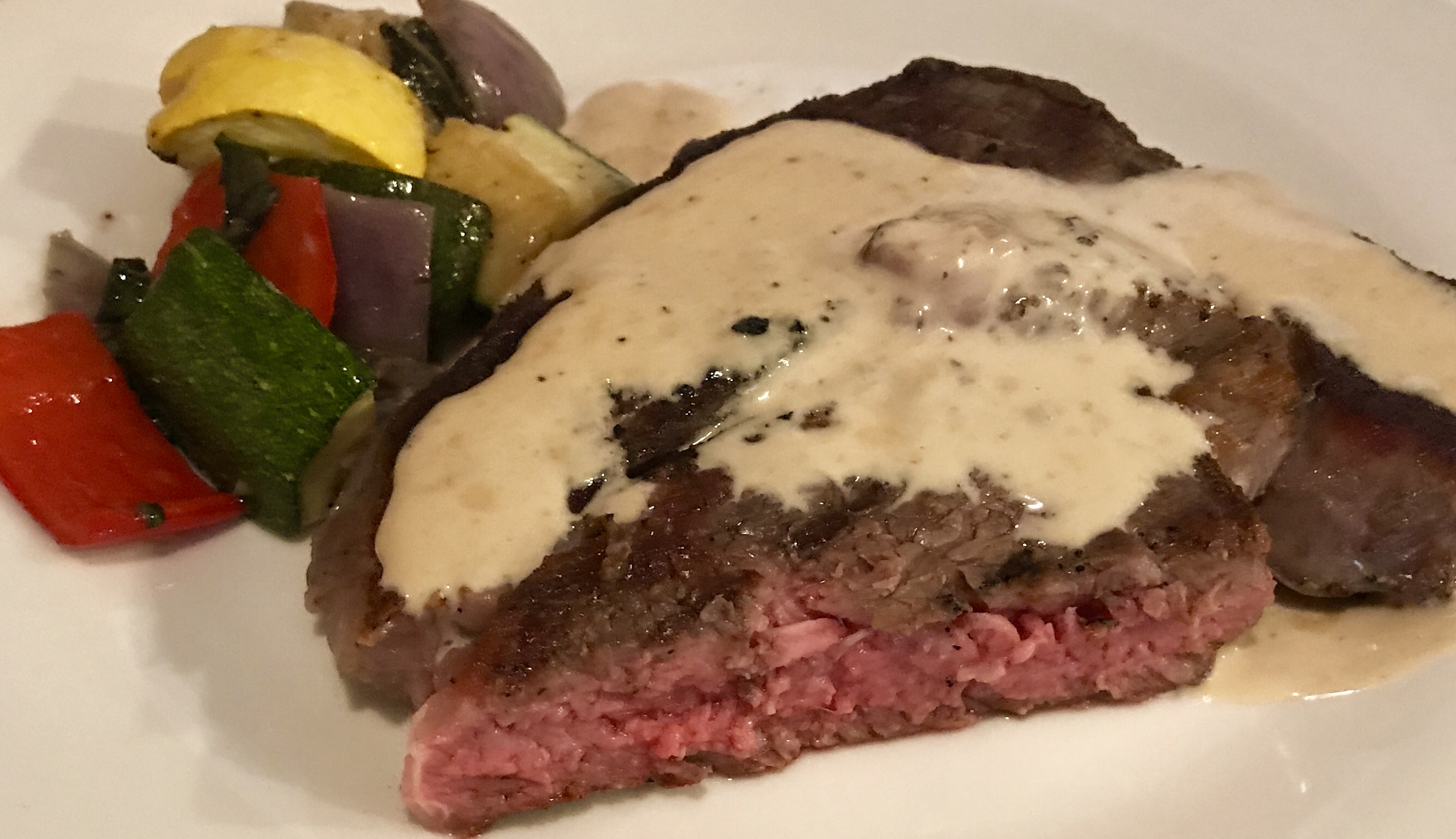 We also had a side of the Wild Mushroom Risotto special. OMG! This was to die for! The risotto was cooked perfectly and all of the flavors savory and well balanced. We both loved it. It was our favorite of the night and that is saying a lot!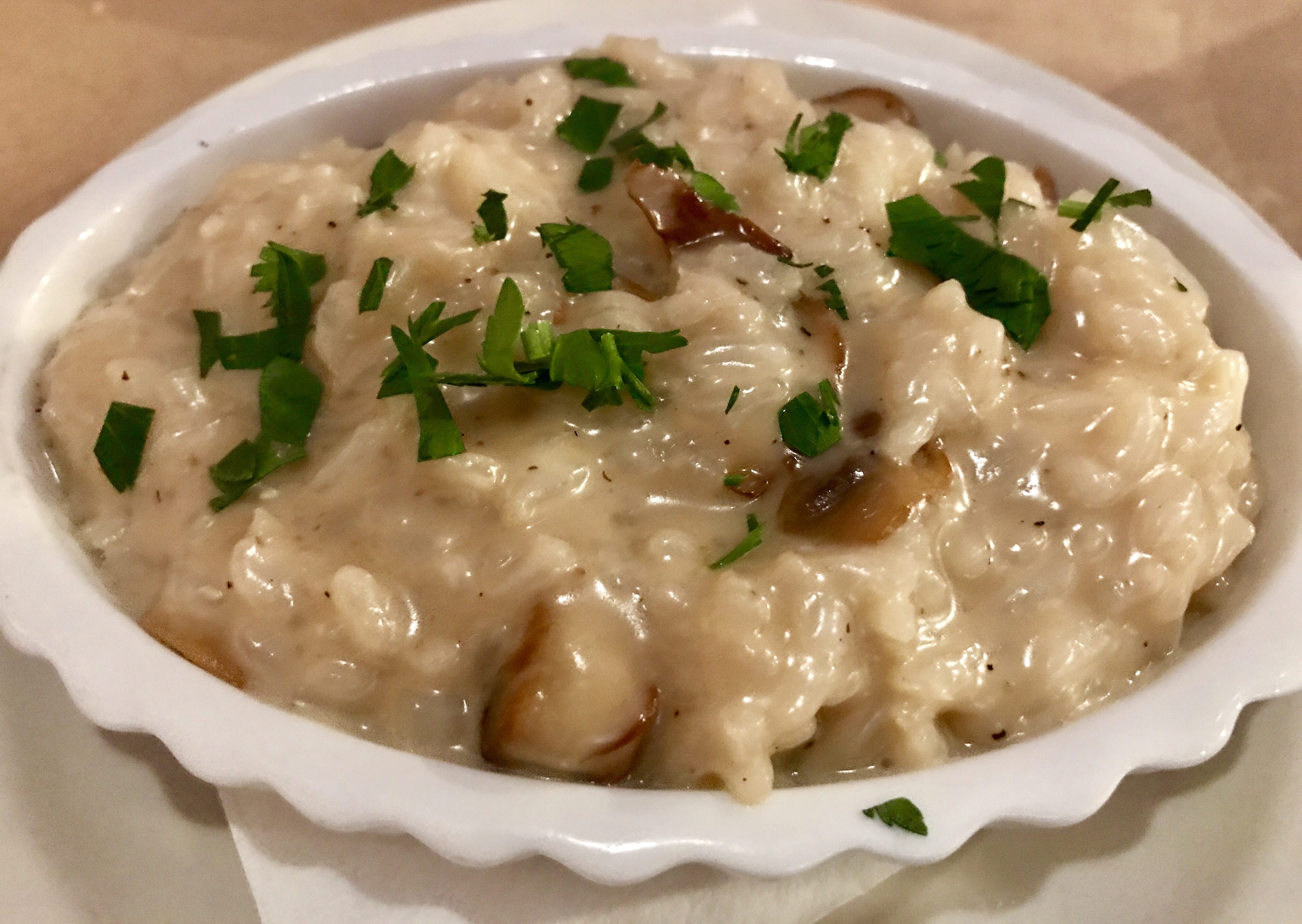 Kevin was being silly after dinner…must have been the wine.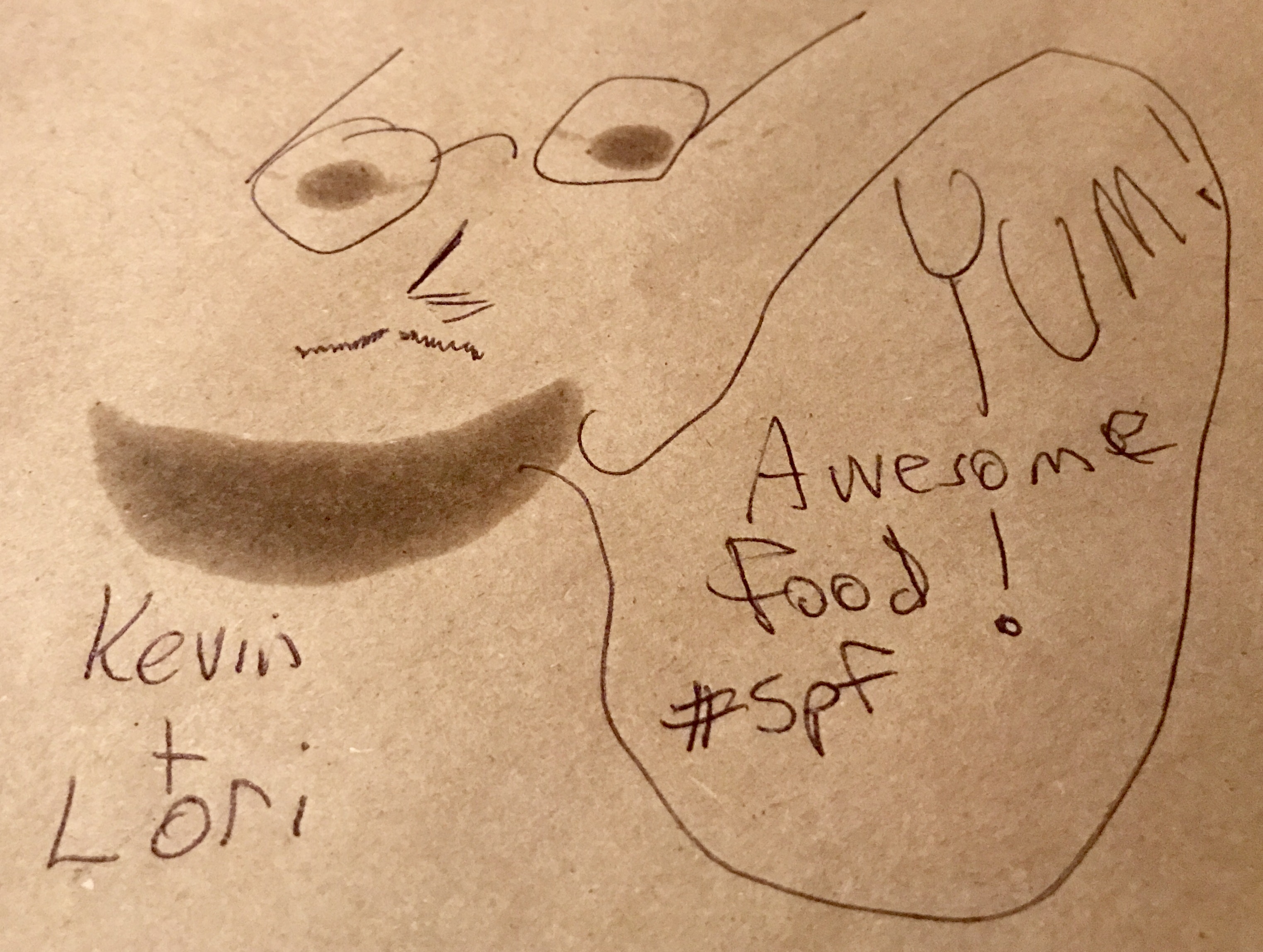 We don't usually eat dessert, but I remembered how delicious the Creme Brûlée was the last time we were there and we couldn't resist. We shared that and each got an Armenian Coffee. It was just as good as we remembered from our last visit.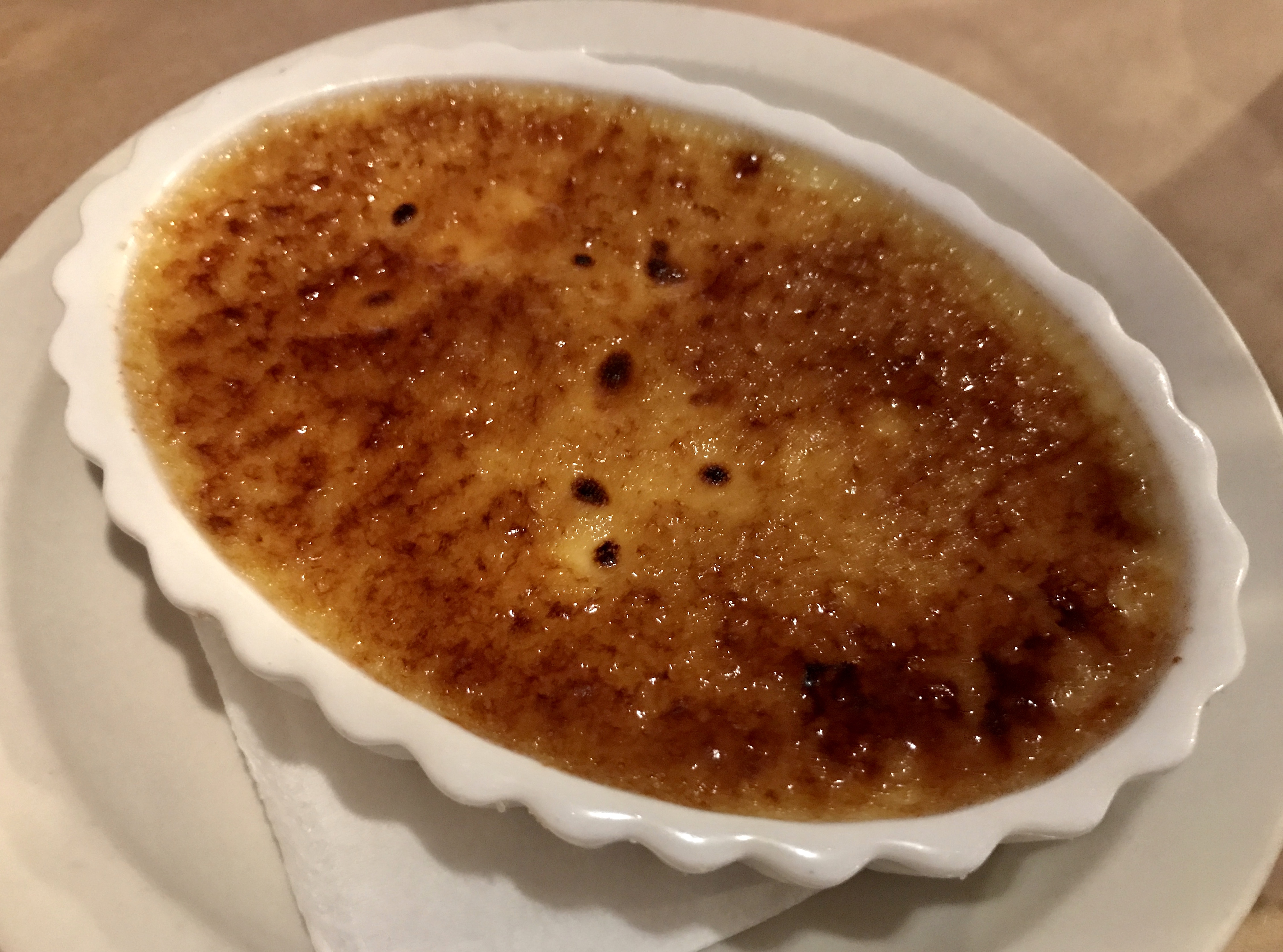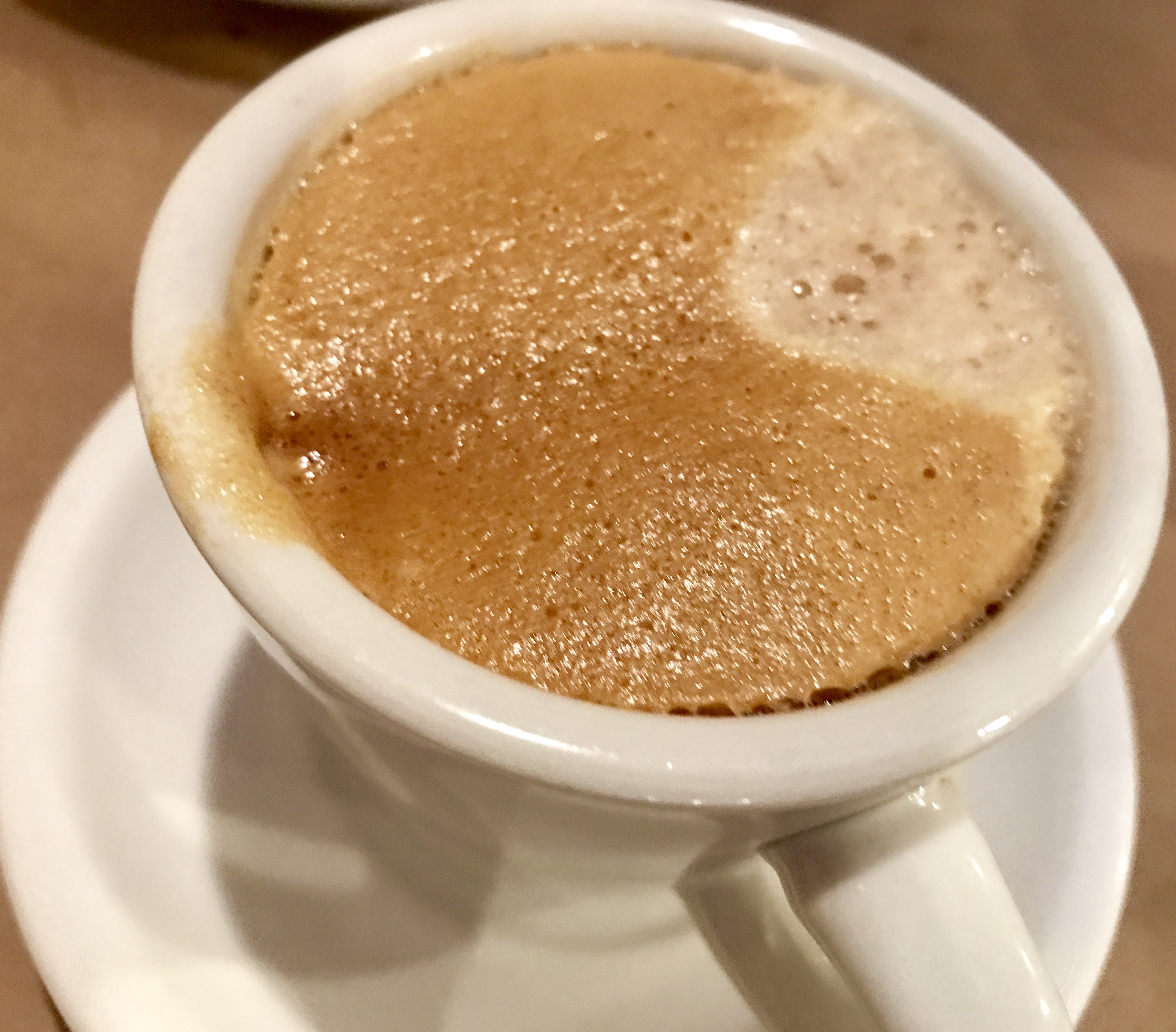 I can't wait to go back and try some more exotic specials! My mouth is watering just writing this review. If you haven't been, Sola is a must try!!
Like Sola's Facebook Page to keep up with their specials.
Sola has a 5-star rating on Yelp
Eclectic Gourmet European Menu and Unique Wines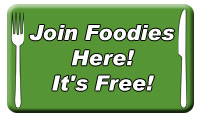 More Foodies News, Reviews & Recipes