Sushi Sho Rexley: More Than Just a "Sho", It's a Culinary Tasting Extravaganza!
Sushi Sho Rexley: More Than Just a "Sho", It's a Culinary Tasting Extravaganza!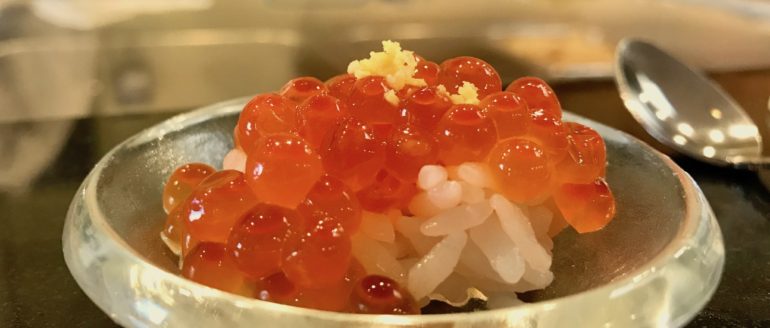 "I will leave it up to you" is the english translation of the Japanese phrase Omakase. Having never been to Japan, I had actually never heard this phrase until just the last couple of years. Boy have we all been missing out. You don't know what you're missing if you've never tried it.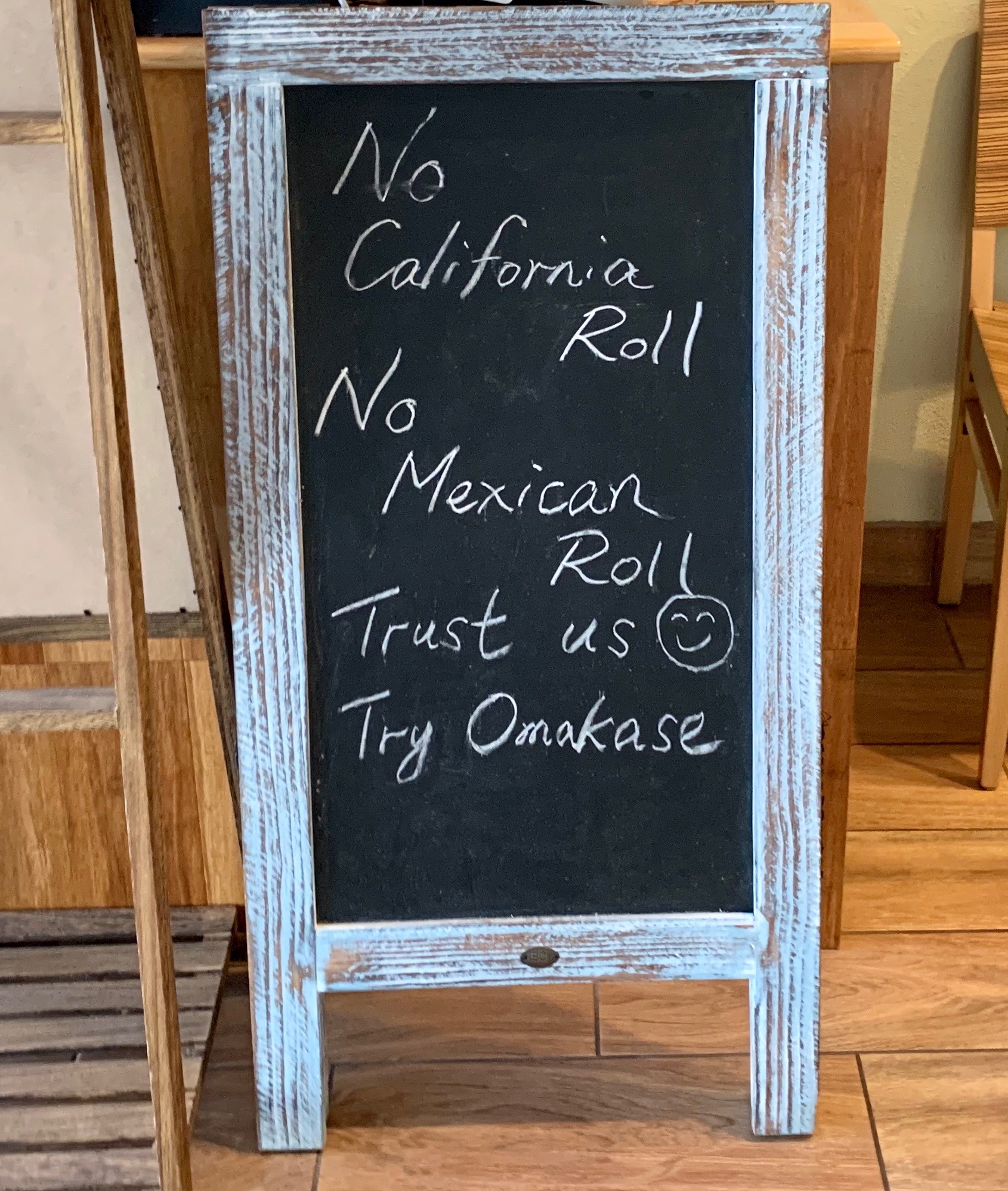 Word around town last year was that a new sushi place was opening on 2nd St N with just a sushi bar and only seating for ten. I have to admit, I was befuddled at first, as I have truly been raised on Americanized sushi. However, Chef/Owner Rexley Kwok sought to introduce St Petersburg to something we have never seen before, a truly high-end dining experience called Omakase, with his opening of Sushi Sho Rexley.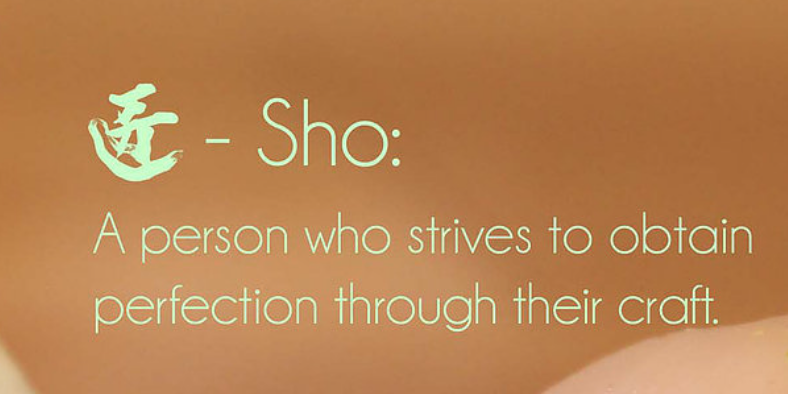 Omakase takes sushi to that first class experience. Remember your first time flying first class? It's really hard to not want to fly it every time. The experience feels decadent, upscale and absolutely impossible to forget. The Omakase experience and method of preparation and dining in Japan is coveted and revered by diners who really appreciate and savor each and every aspect of the preparation, quality, and presentation that is served with each taste.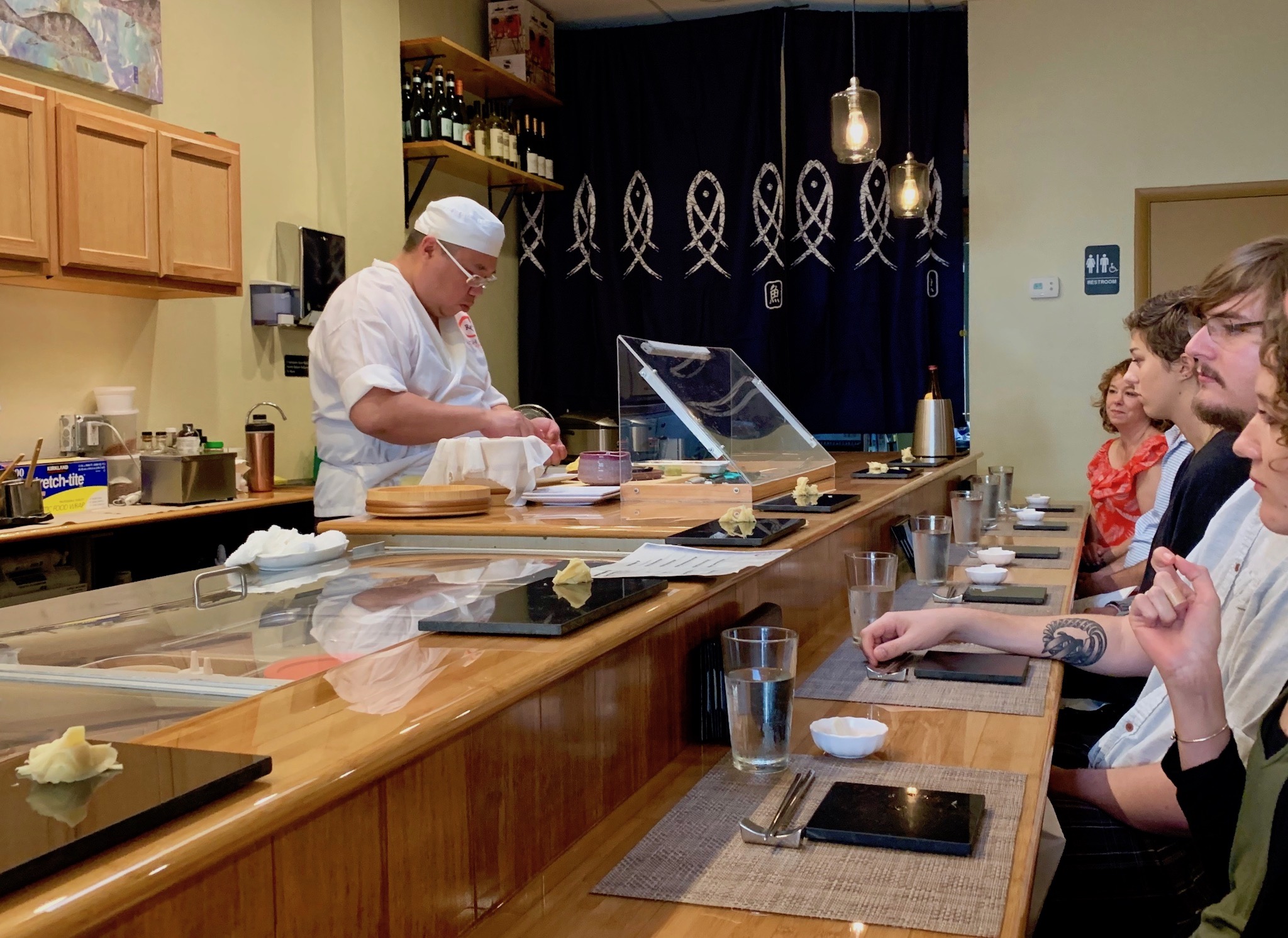 Sushi Sho Rexley offers only "the freshest fish from all over the world, carefully managing the temperature of the rice, and offering sake pairings that flatter each dish. To ensure that their fish is of the highest quality, they have chosen to buy their fish from Tokyo Toyosu Fish Market, which is a market that is based on an auction system. Markets like this have professional examiners on hand to grade the products and to guide the market. Purchasing their fish from Tokyo Toyosu allows Chef Kwok the opportunity to provide the freshest, highest quality ingredients for his sushi." (From the Sushi Sho Rexley website)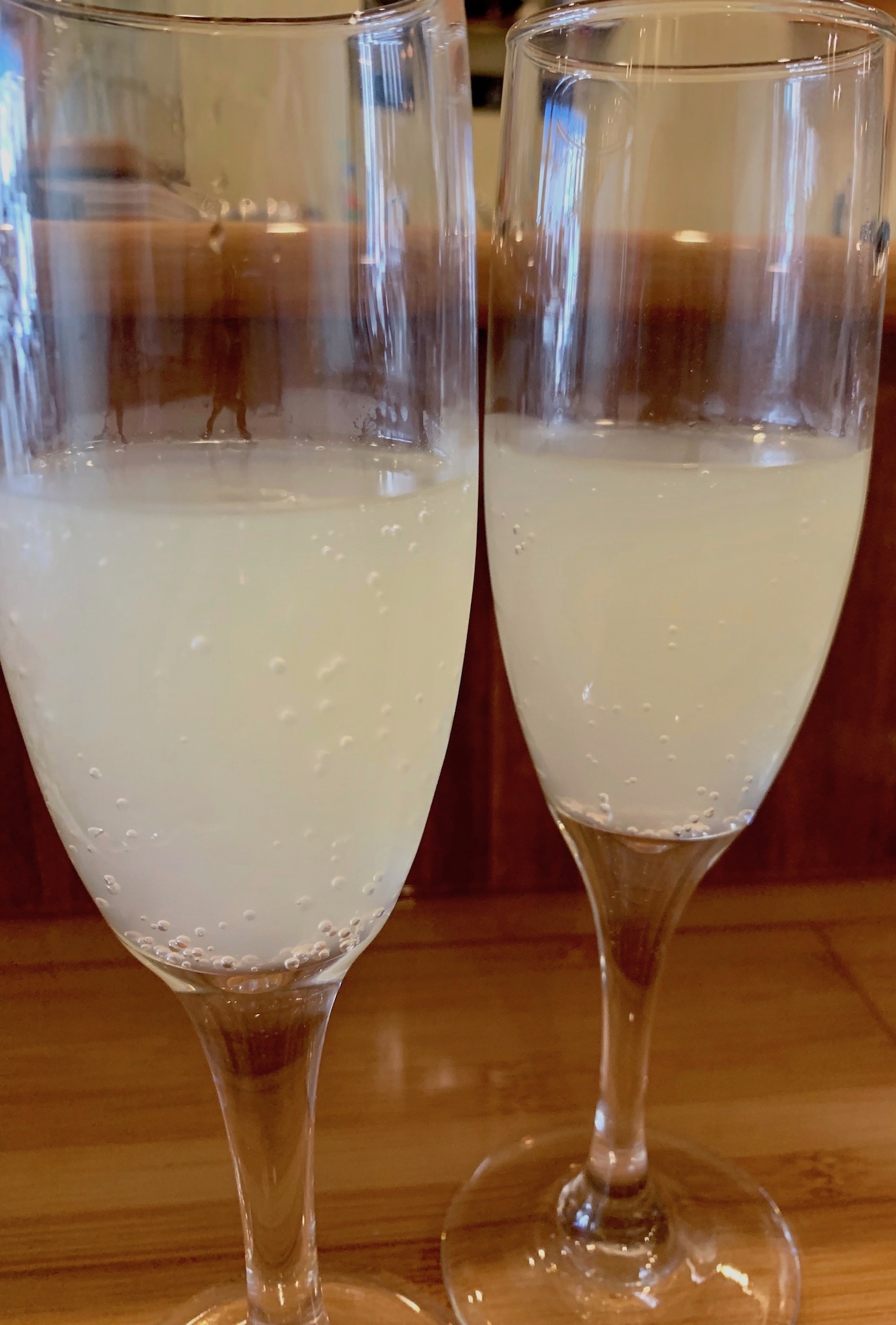 Recently (October 21, 2019) a friend of mine wrote a review in our St Petersburg Foodies Restaurant Reviews Facebook group and what she said was too good to leave out of this review. I obtained her permission to quote her and post her collage picture. Phaylinh Wells said, "You must go in with an open mind to explore and experience new things, then leave yourself in the hands of the chef for a truly memorable experience. Seasonal. Elegant. Artistic. This omakase included a variety of flavors and textures from monkfish, wahoo, blue fin tuna, and Pacific mackerel to Dungeness crab, red snapper, sea urchin with sturgeon caviar, scallops, freshwater eel and even Wagyu beef. Each course a flavor explosion that turned into a party on my palate. Paired with a bottle of Kanbara Bride of the Fox Junmai Ginjo sake. The grand tasting was definitely one of my most memorable meals."
Phaylinh had what the website calls their, "Omakase Shogun/$150 – Start with 2 daily appetizers, then follow with 5 rounds of nigiri and signature dishes. This will be a total of 10 nigiri, 1 hand roll, and 9 to 10 special signature dishes. Each set is categorized by the type and character of fish. •1st round: White fish and tangy. •Followed by the 2nd round: Red fish. •Then the 3rd round: Flavorful fish. •the 4th round will be creamy and exotic. •The 5th and final round: shell fish and unagi." (From the Sushi Sho Rexley website)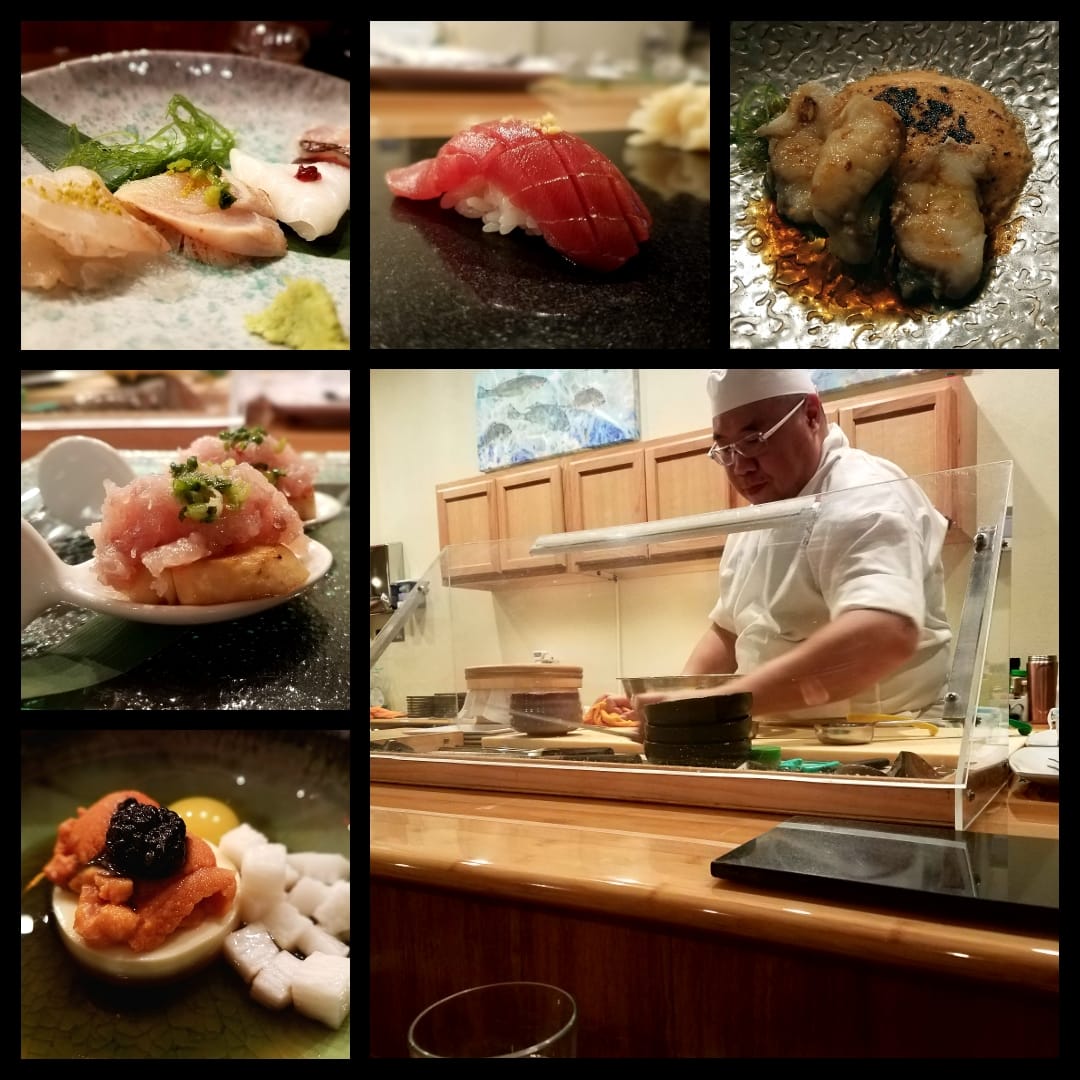 For our first visit, we decided to start with what the website describes as the, "Omakase Samurai/$90. First a daily appetizer, followed by five rounds of nigiri sets. This will be a total of 1 daily appetizer, 15 nigiri, and 1 hand roll. Each set is categorized by the type or character of fish. •1st round: White fish •2nd round: Red fish • 3rd round: Flavorful fish • 4th round: Creamy and exotic • 5th and final round will be shell fish coupled with unagi"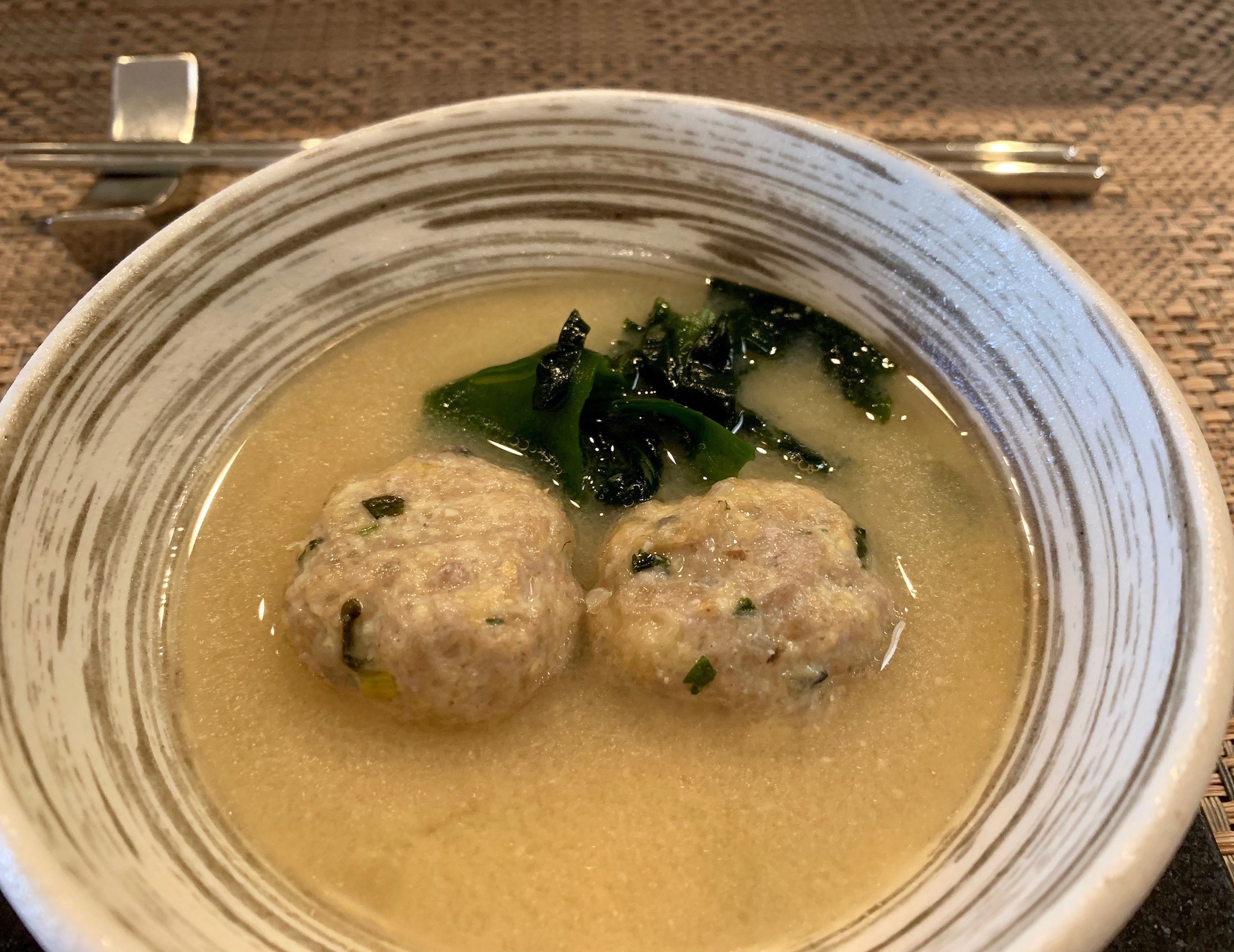 This seemed like plenty of food and we were not hungry at all afterwards. The experience took about two hours. I made our reservation on a whim two nights before and could only get a 5:00 reservation on Tock, which is their reservation site of choice. You do pay in advance, which is completely understandable with only ten seats. We also added the $50/person saké pairing, which was outstanding and we got a great lesson on grades/quality of saké, which was really cool.
There are so many pictures and so much food that I am going to only comment on a few and caption the rest. They are in order of how they came out and I thank Chef for helping me to caption all of these properly. Enjoy! This is a treat that I am so excited to share with you and to try again and go for the higher end Shogun!! We are very lucky that Chef Rexley Kwok chose Downtown St Pete for his Omakase restaurant opening.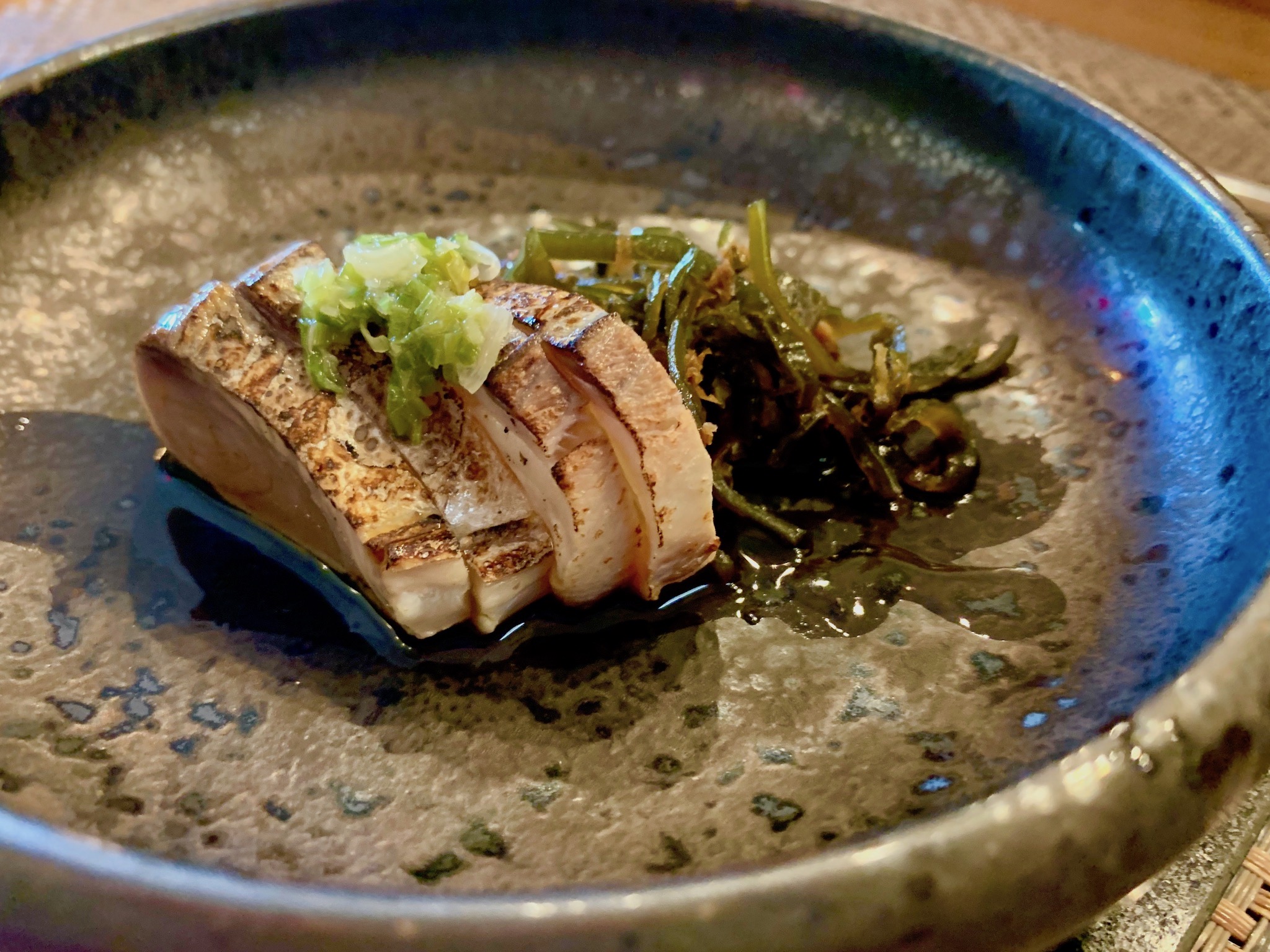 You do not receive a dish for soy sauce or any wasabi, as every piece is meant to be enjoyed and savored as it was prepared. This is the Japanese way.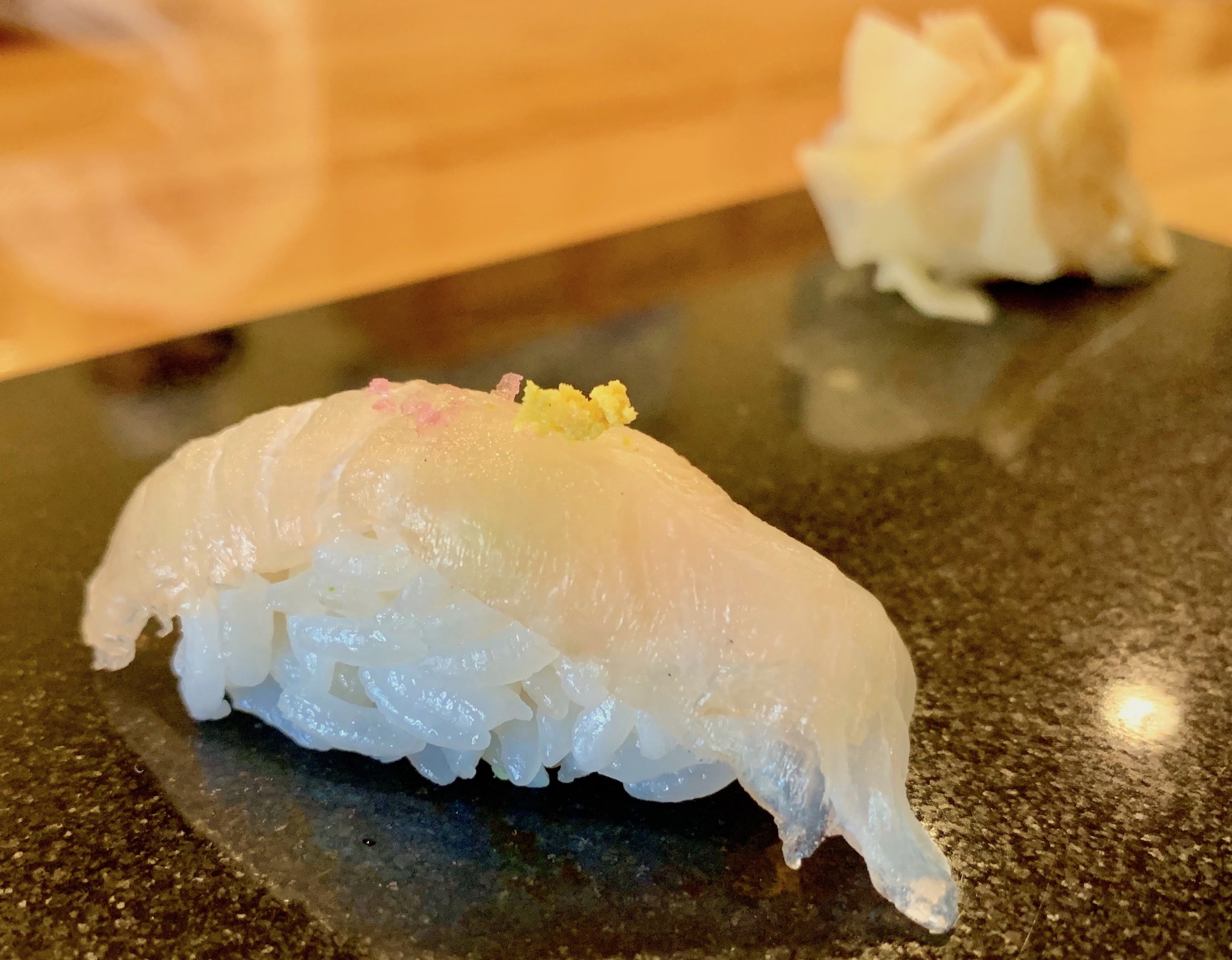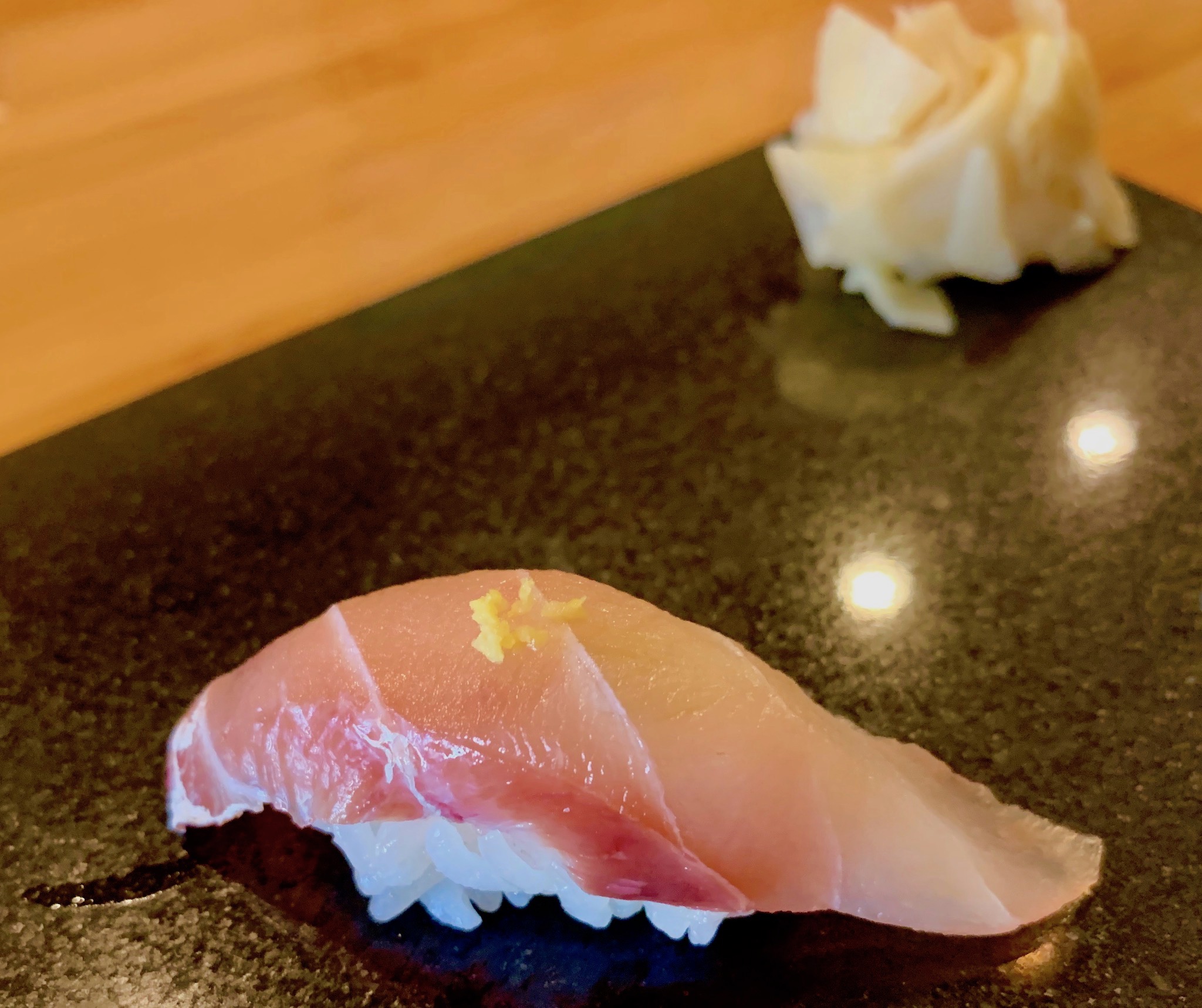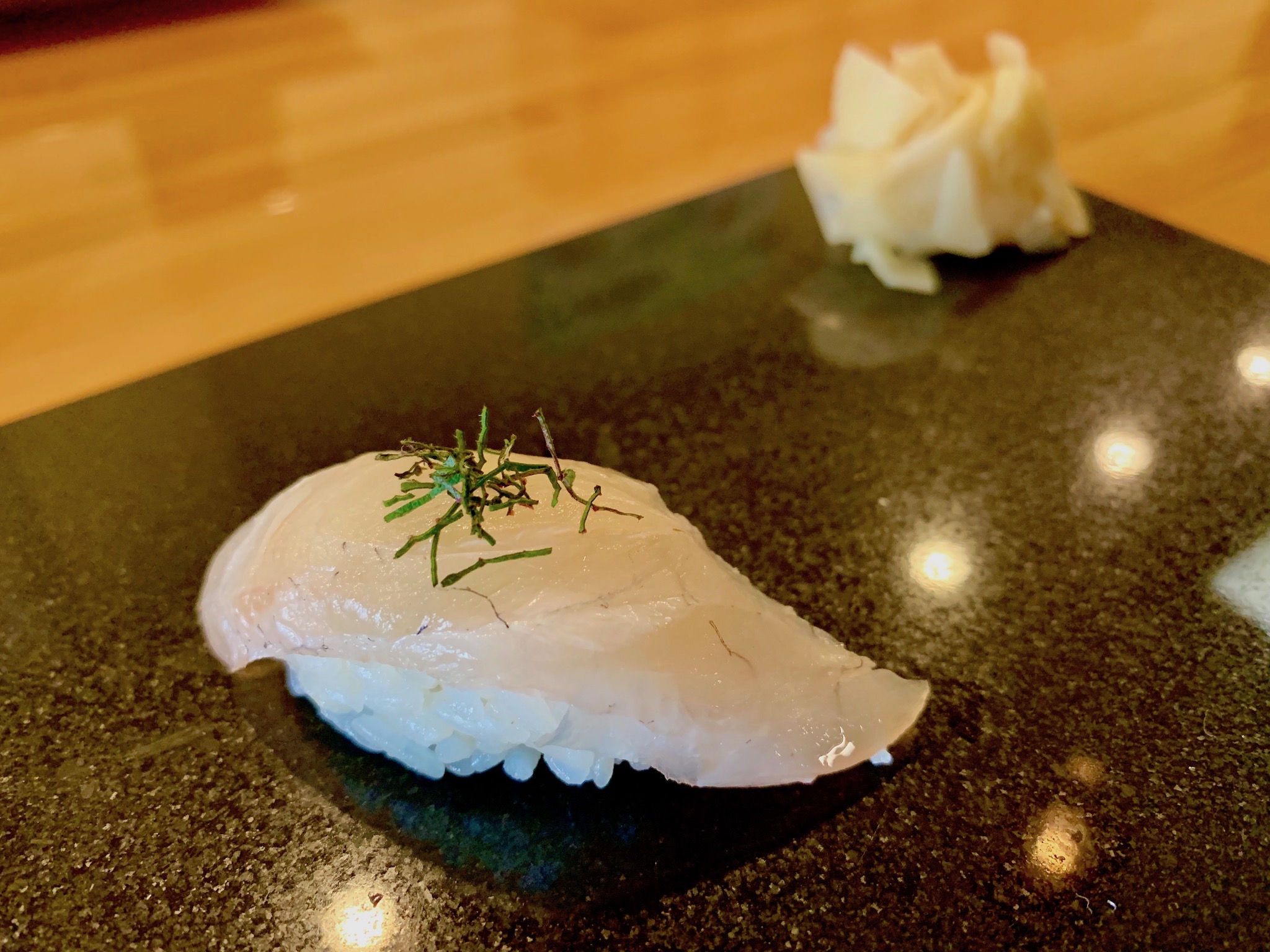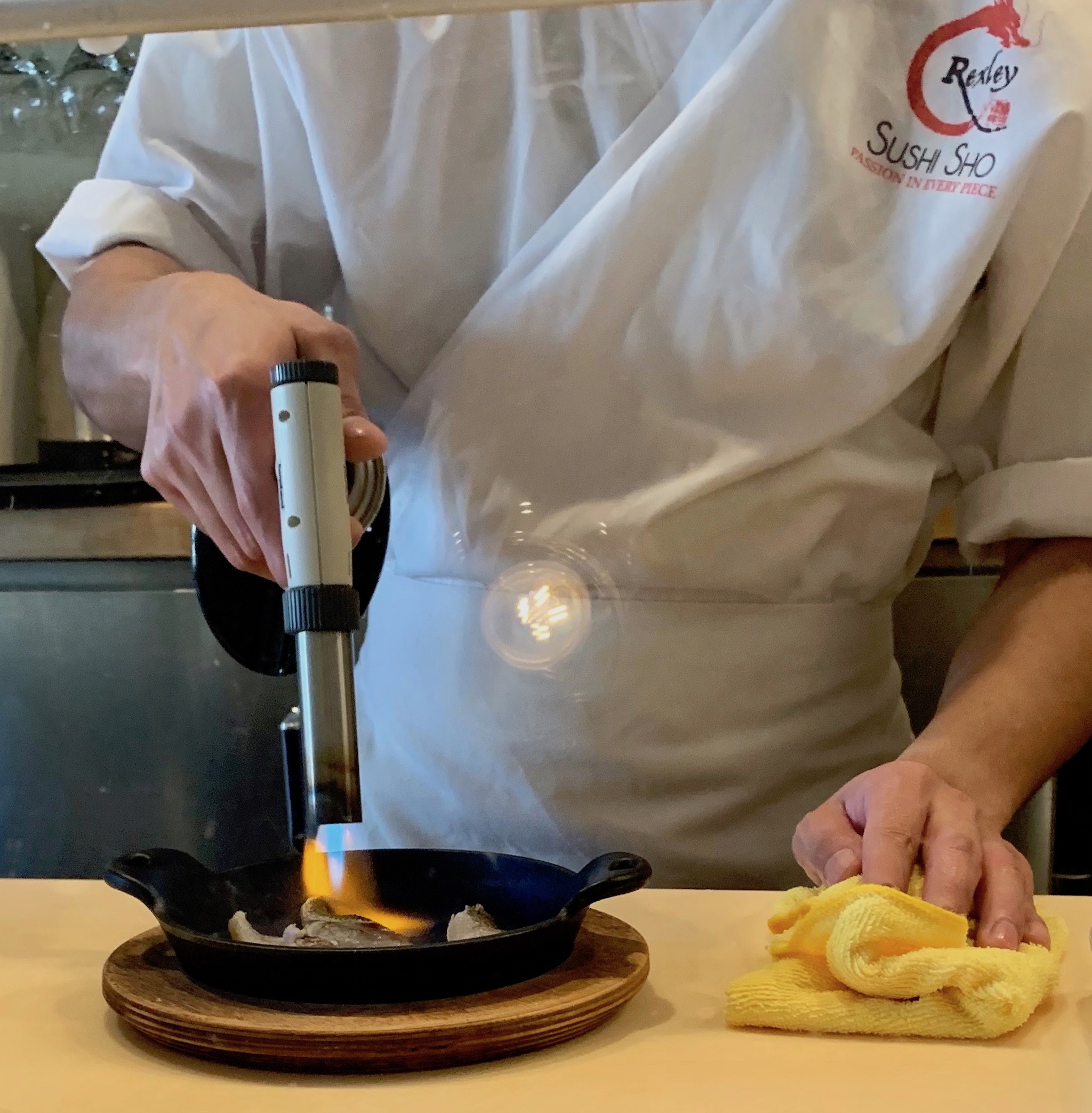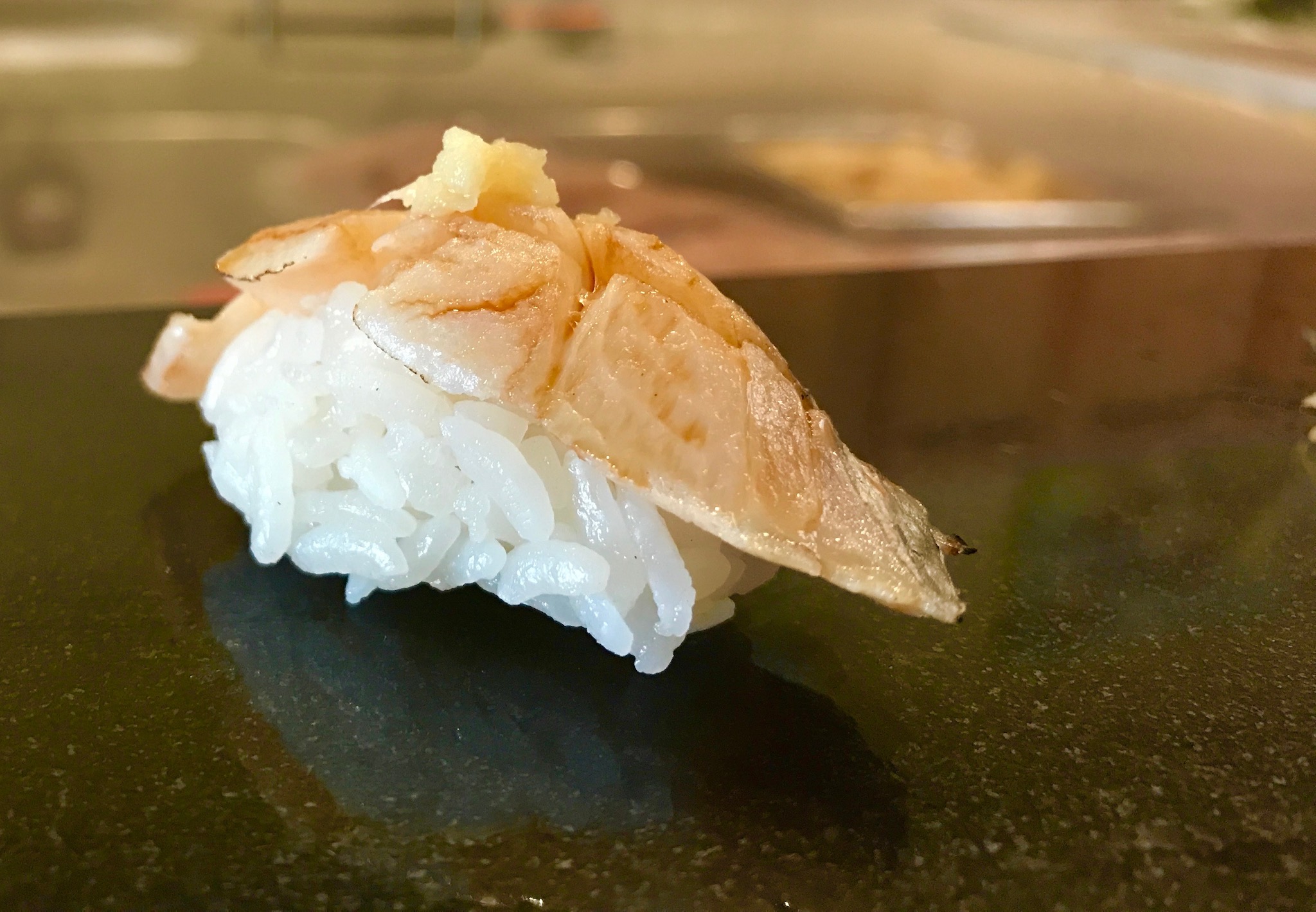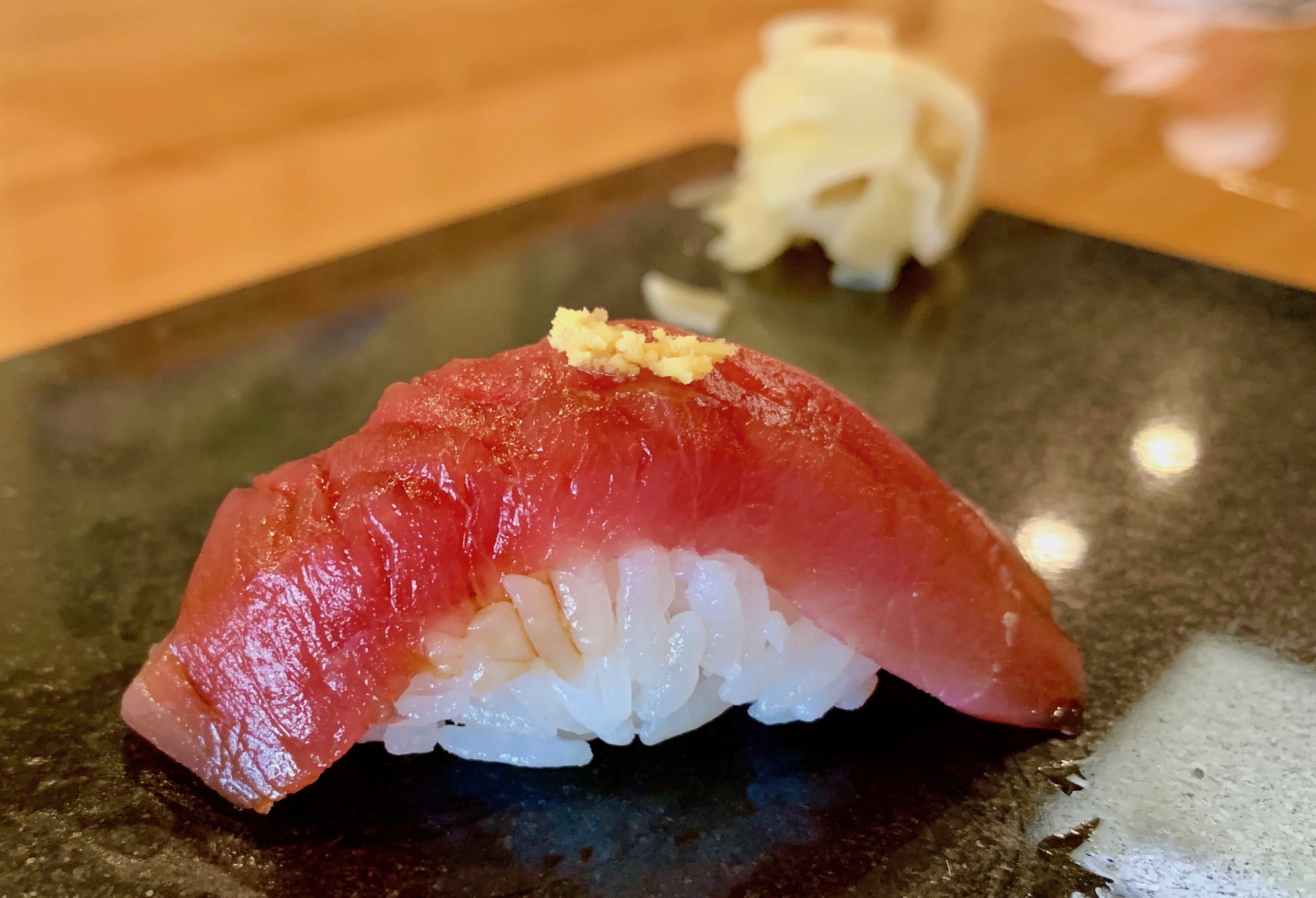 Everything was exquisite and it was so exciting and tantalizing to savor each and every flavor. The next one was an exceptional treat however. It was Ora Salmon from New Zealand and was described as the Kobe beef of salmon. Kevin said, "it literally melts in your mouth." And he is correct. Amazing! (Proper use of the word, "literally".)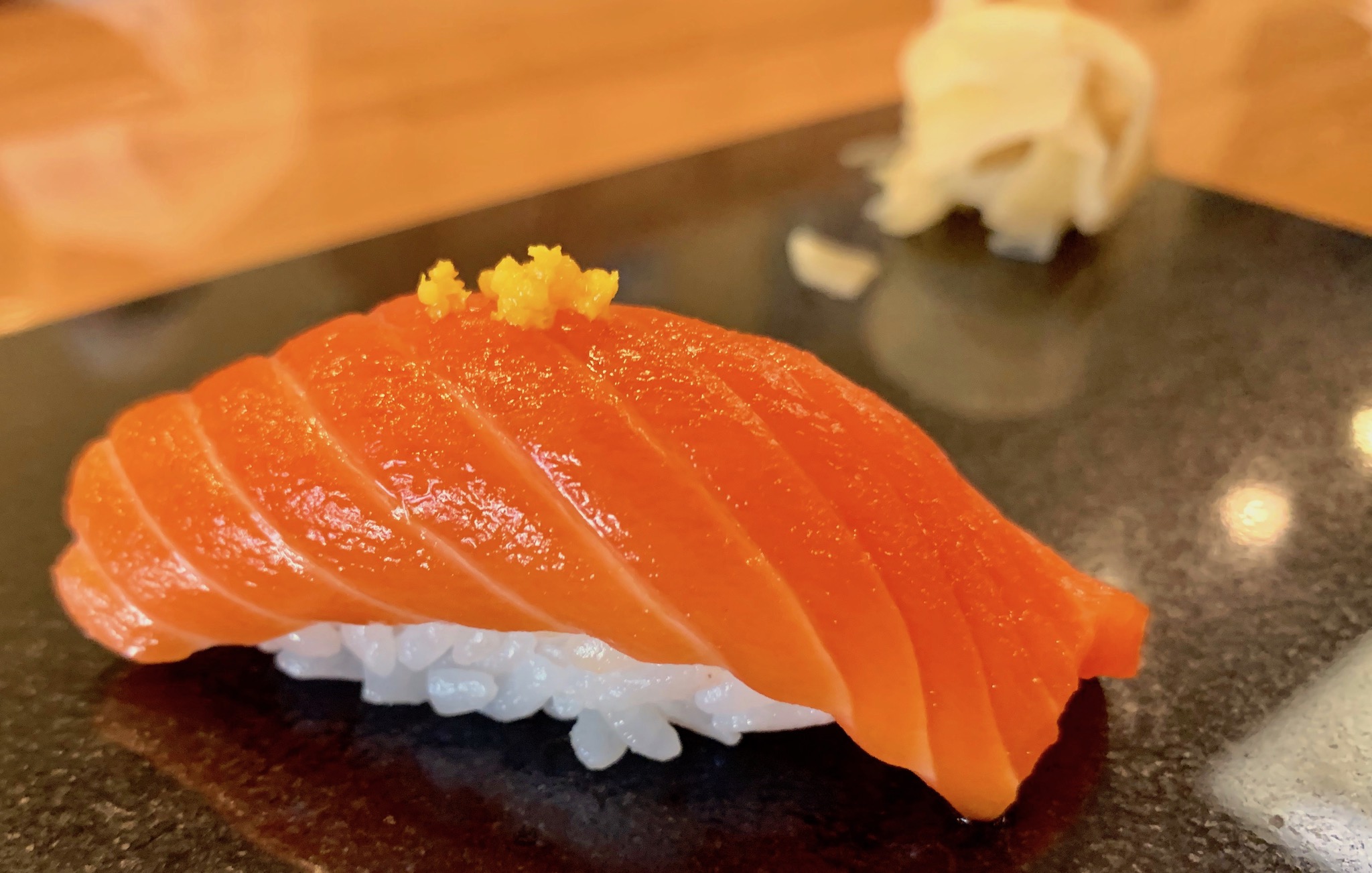 Whenever the word Toro gets mentioned my ears perk up and my mouth starts watering. This was the best I have ever had.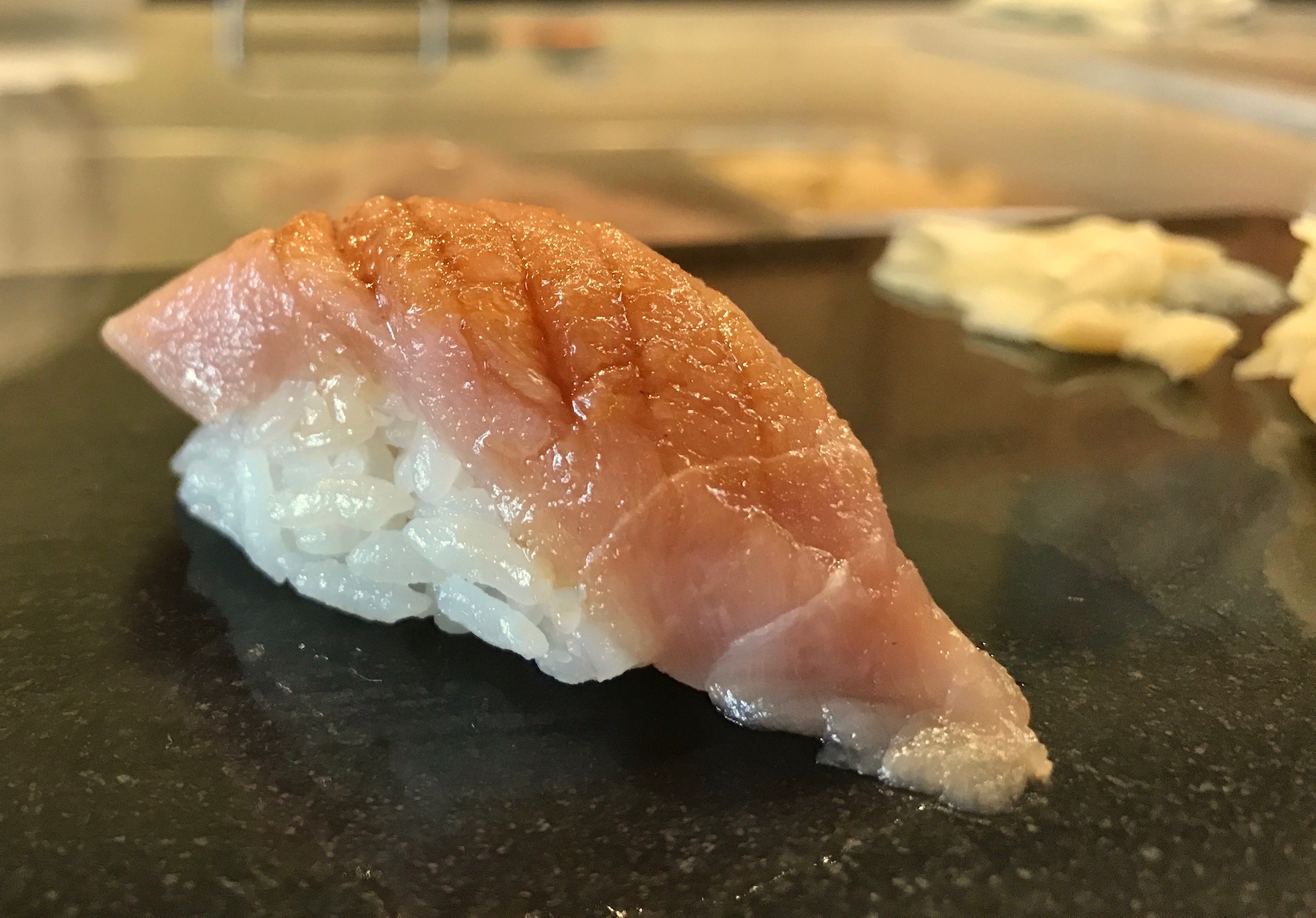 Phaylinh mentioned Bride of the Fox saké as the bottle they chose with their meal. Well, it was one of our pairings as well. It was just perfect with a hint of pistachio and white chocolate.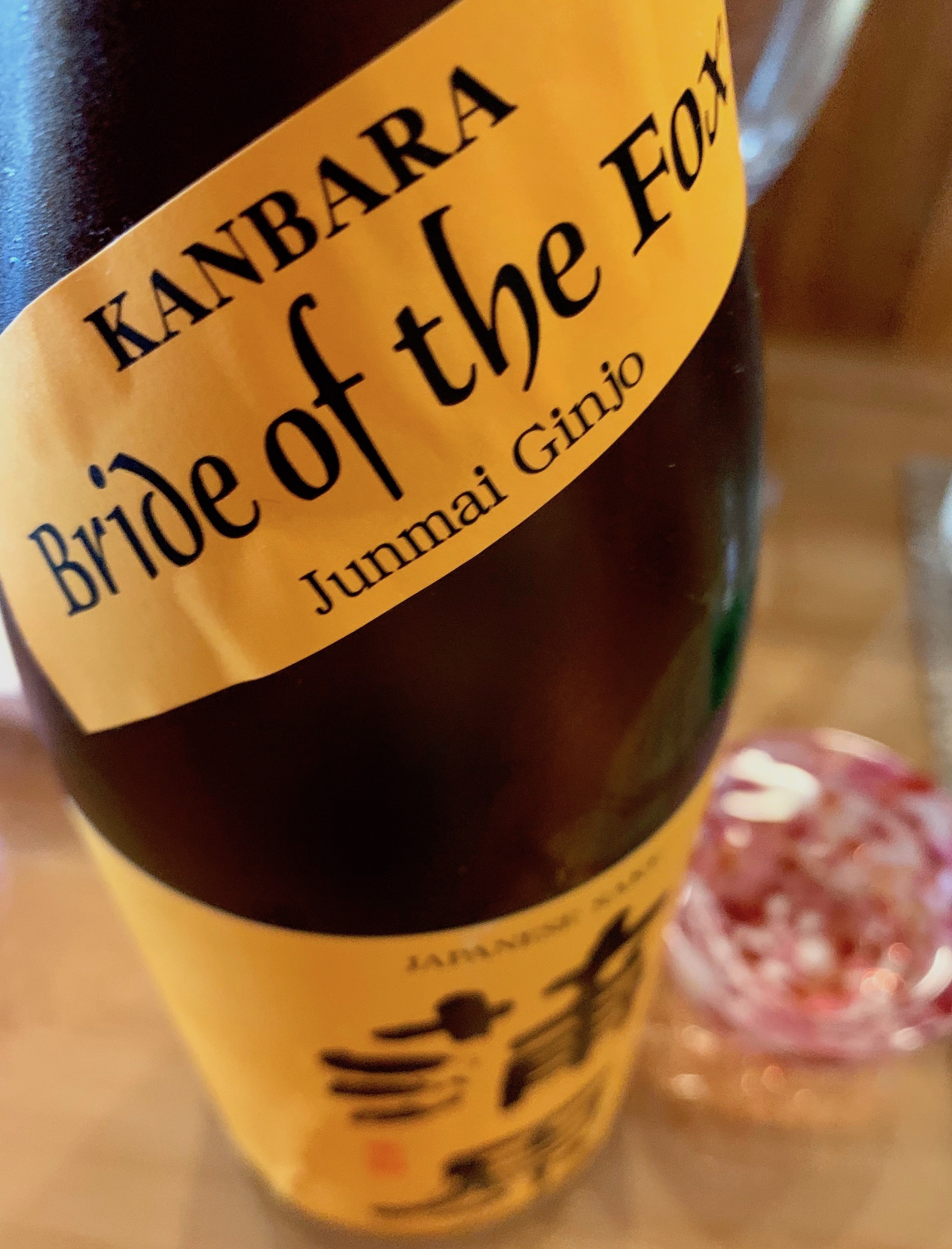 We got to see an example of how saké is graded and made for quality. The more they polish the rice, the higher the quality of the saké.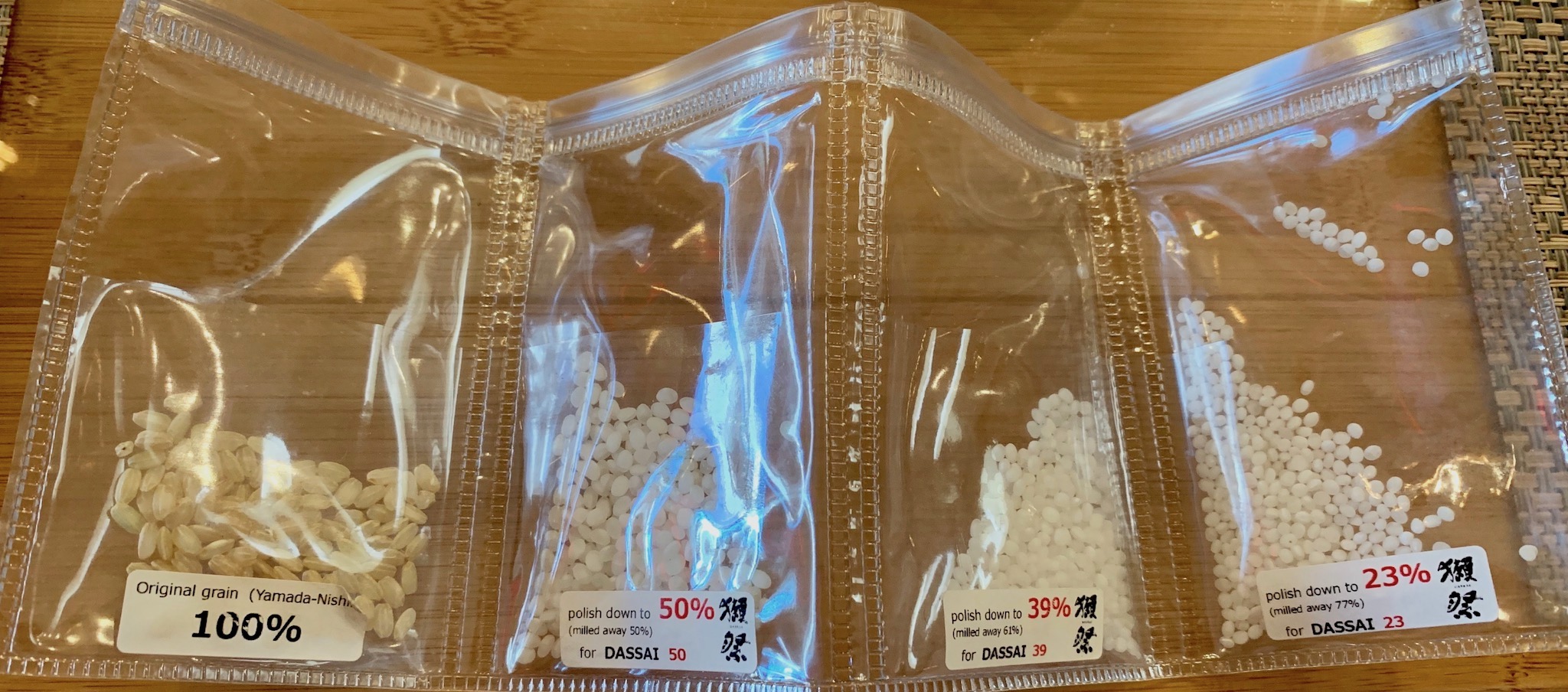 And we did have the Dassai 50 as well, it was amazing!!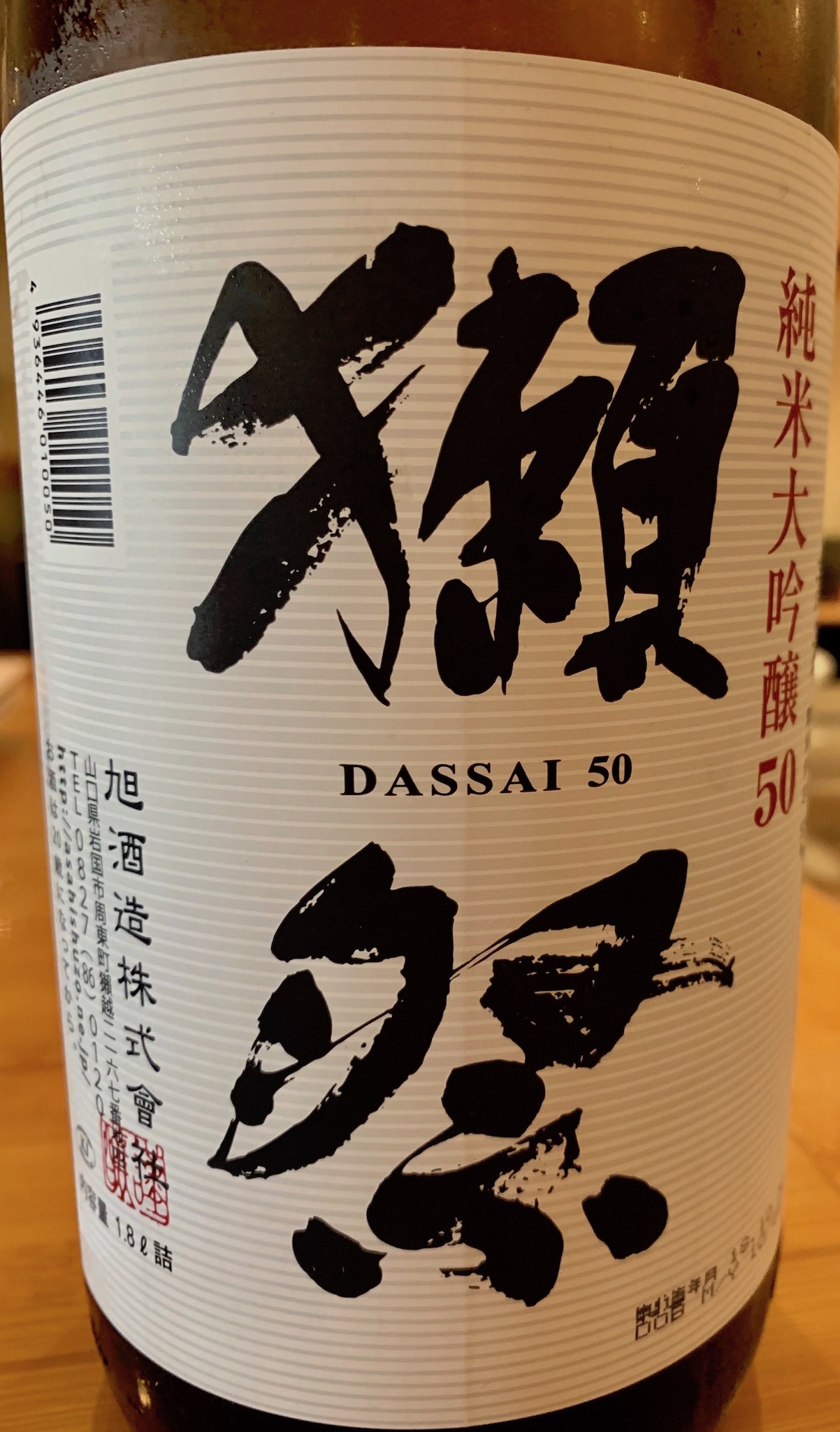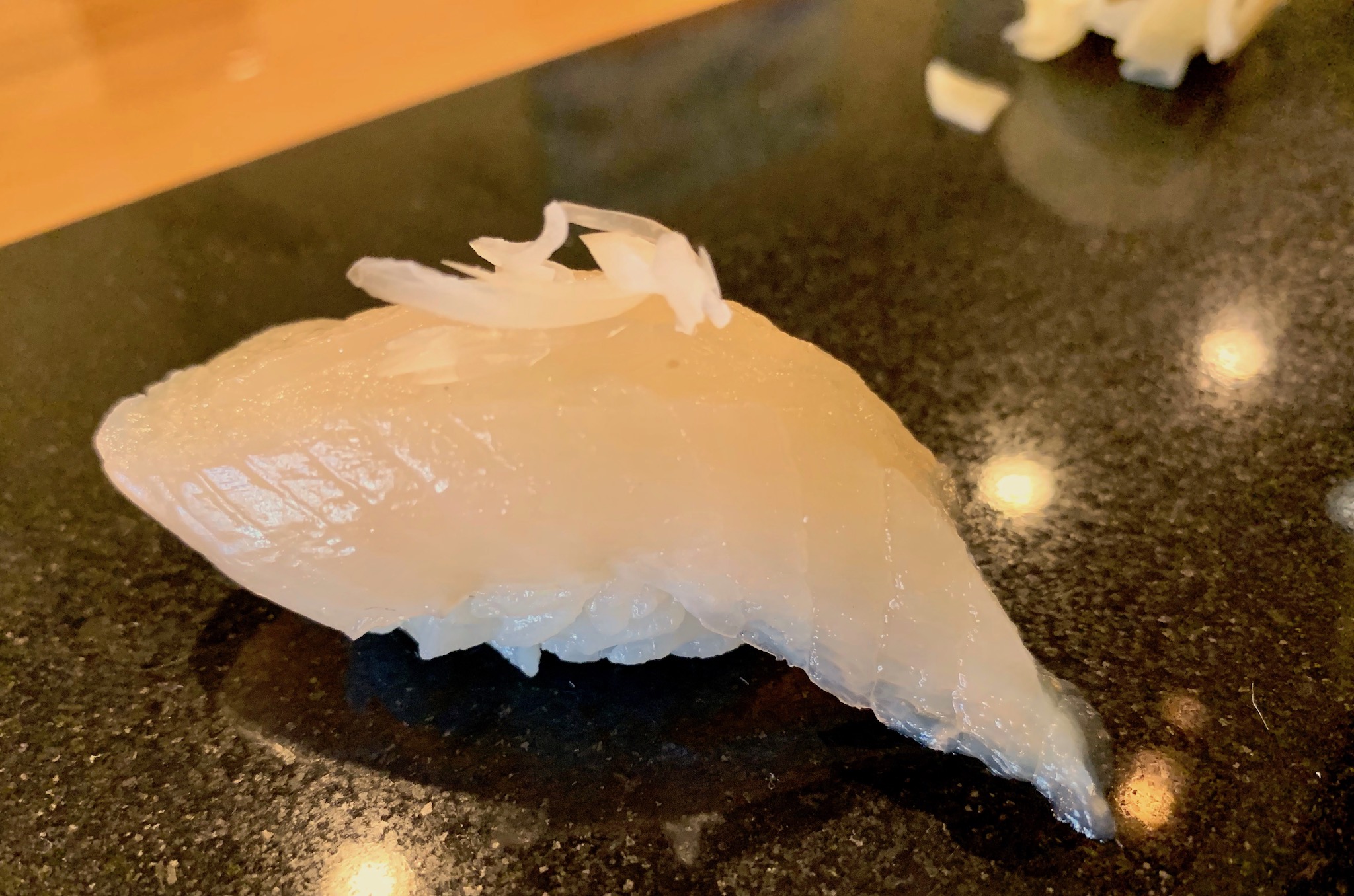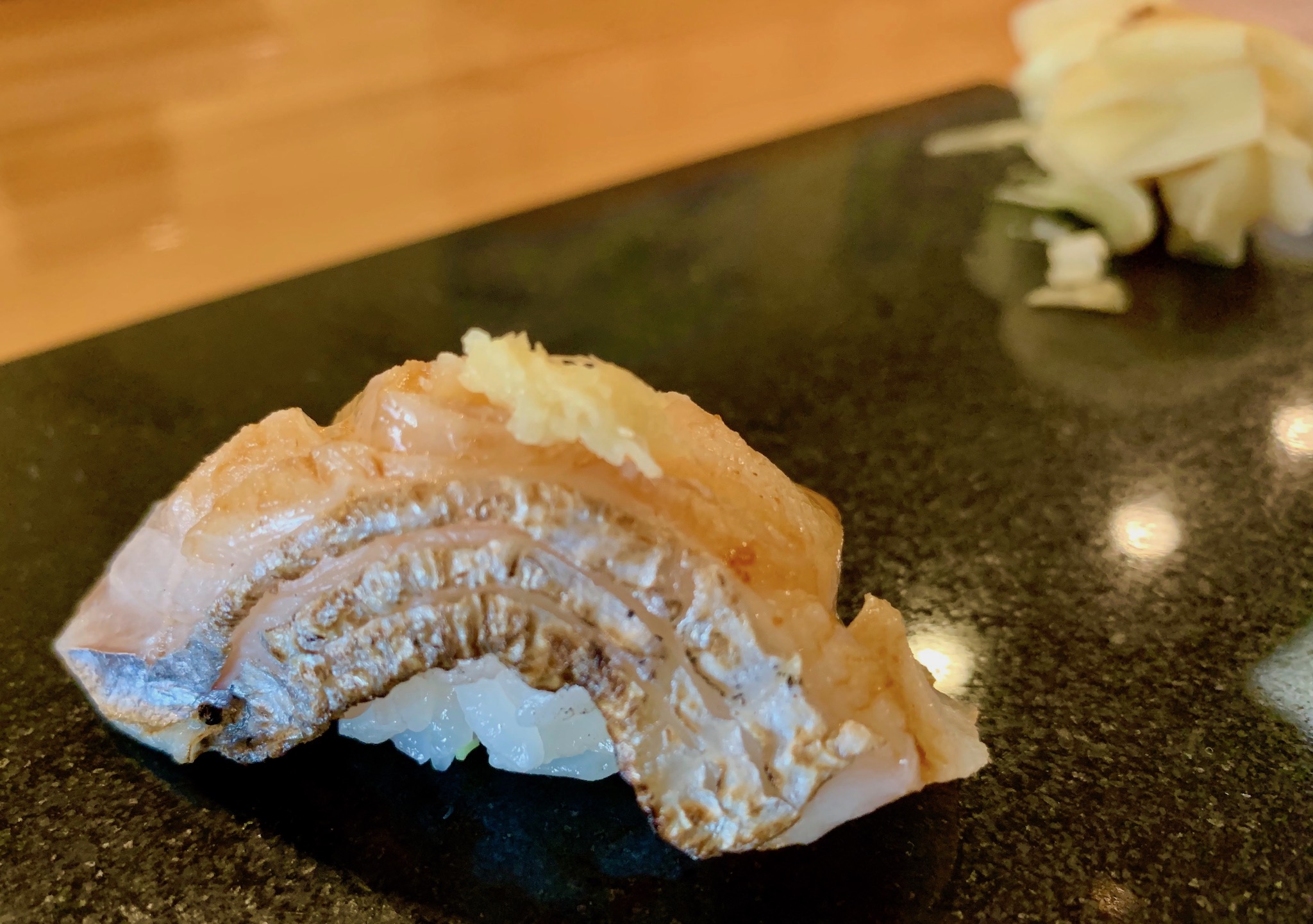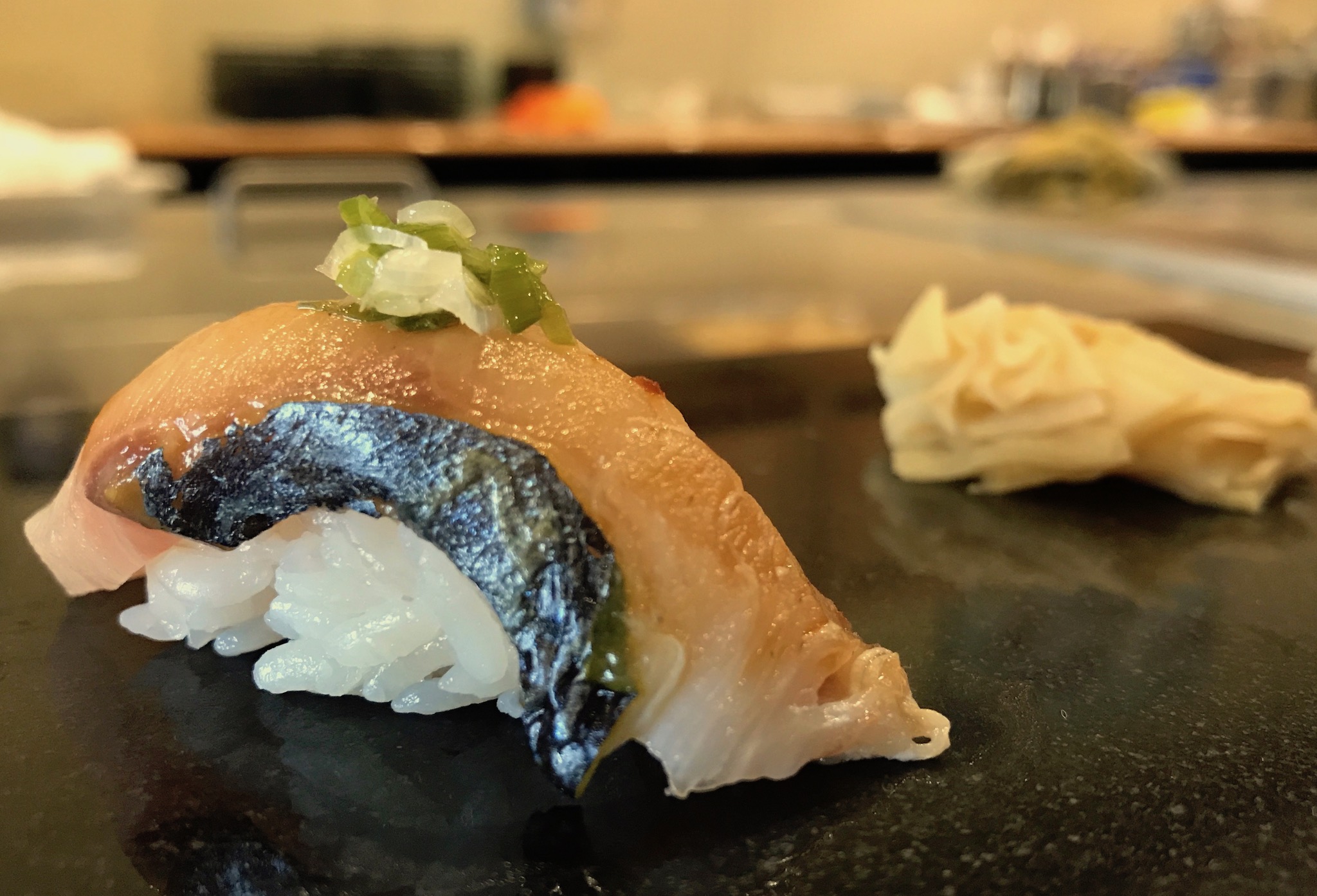 Uni (sea urchin) is one of those things that most people either love or hate. I guess it can also depend on how it is prepared. This one you just roll around in your mouth and it just melts and dissolves with delicious salty and seaweed notes.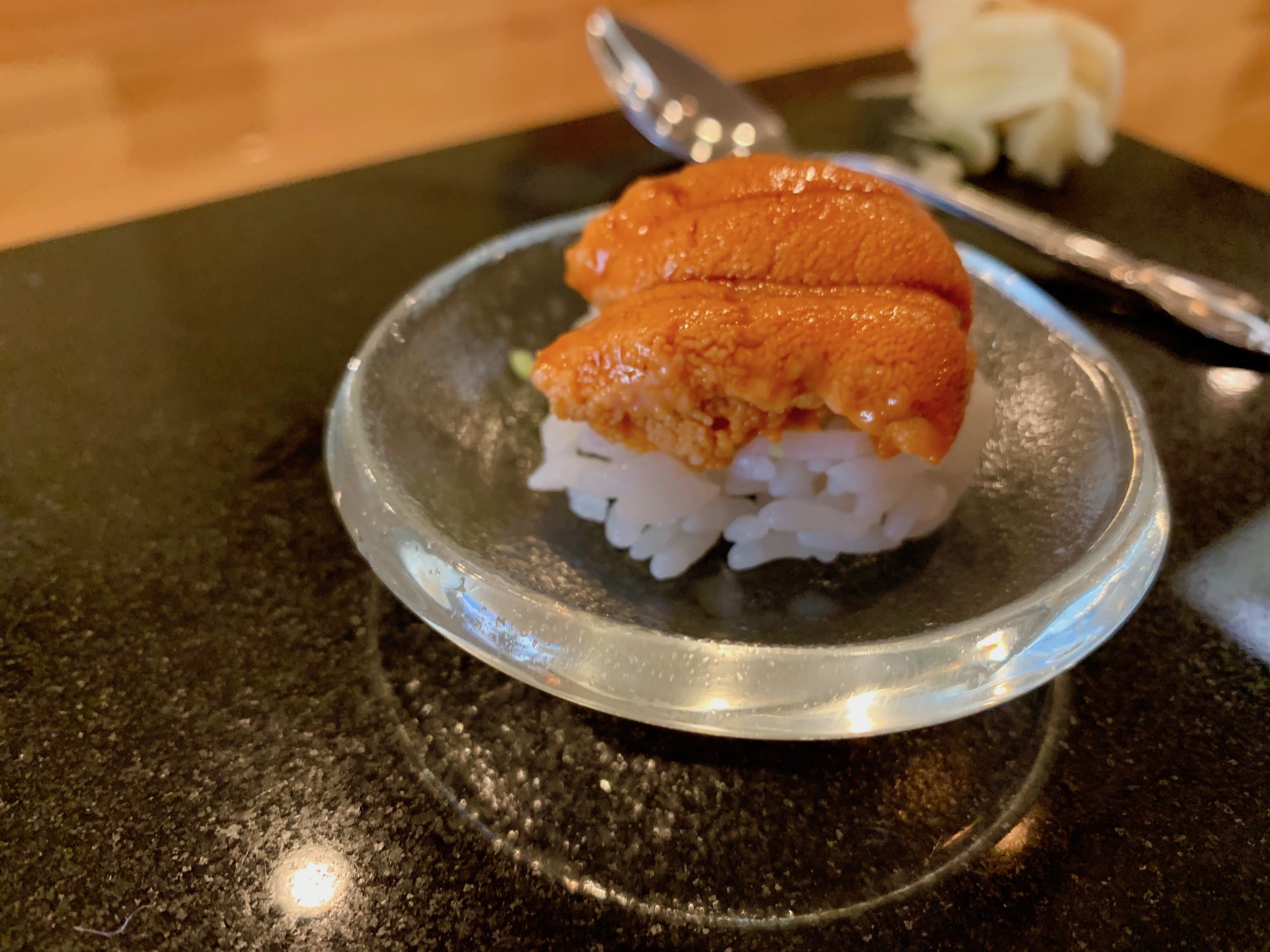 Who doesn't love amazing, pop in your mouth, decadent salmon roe?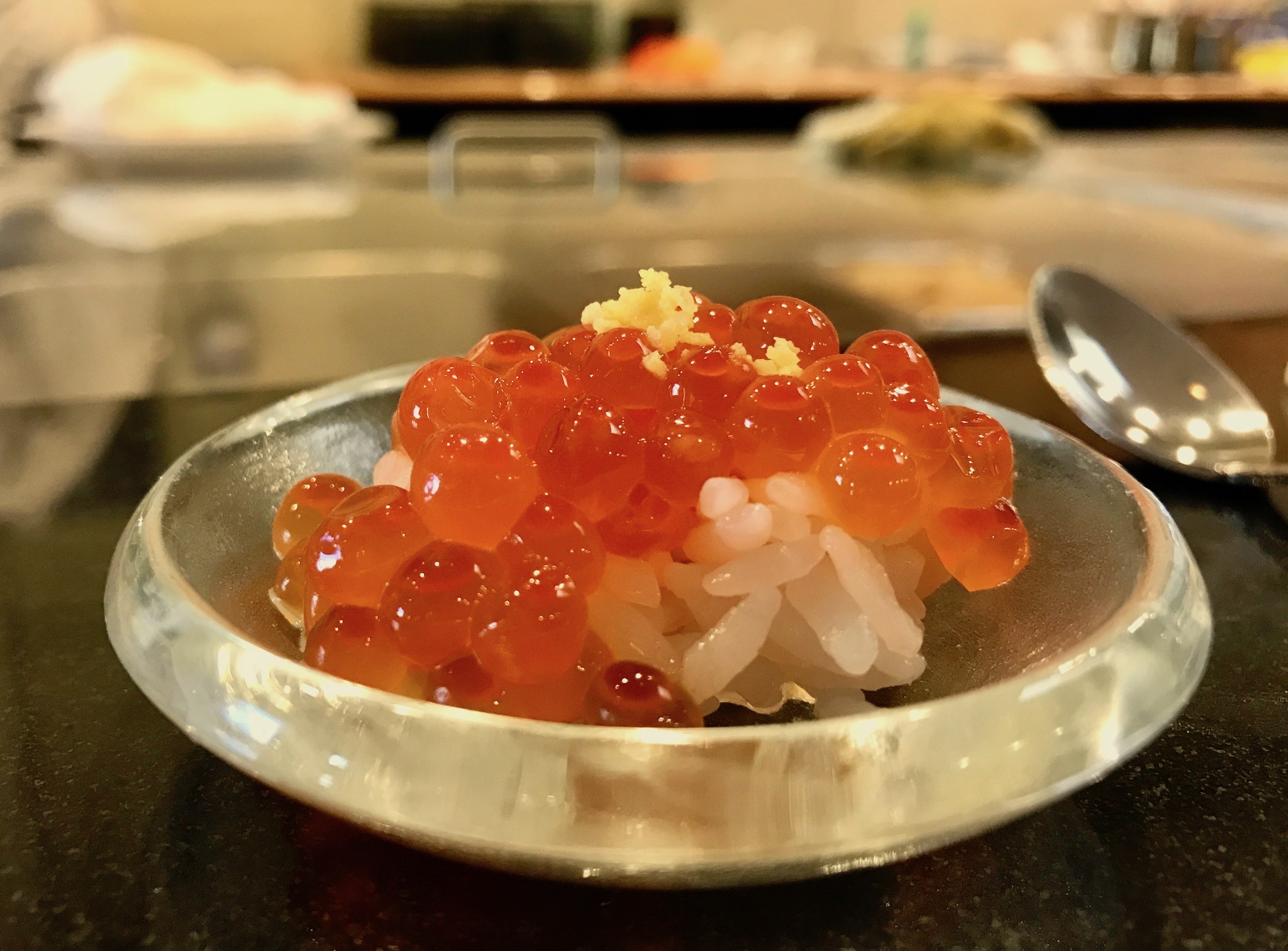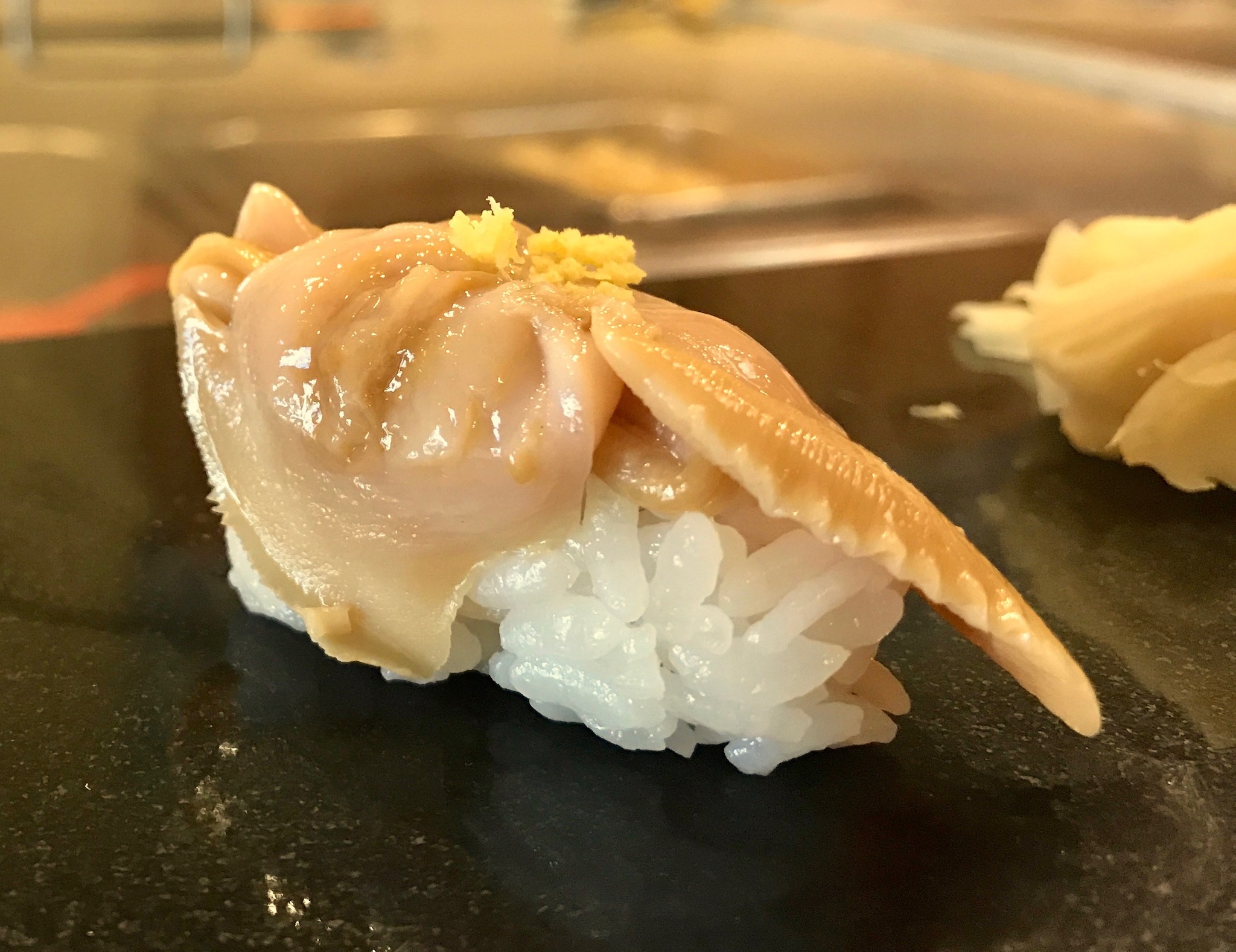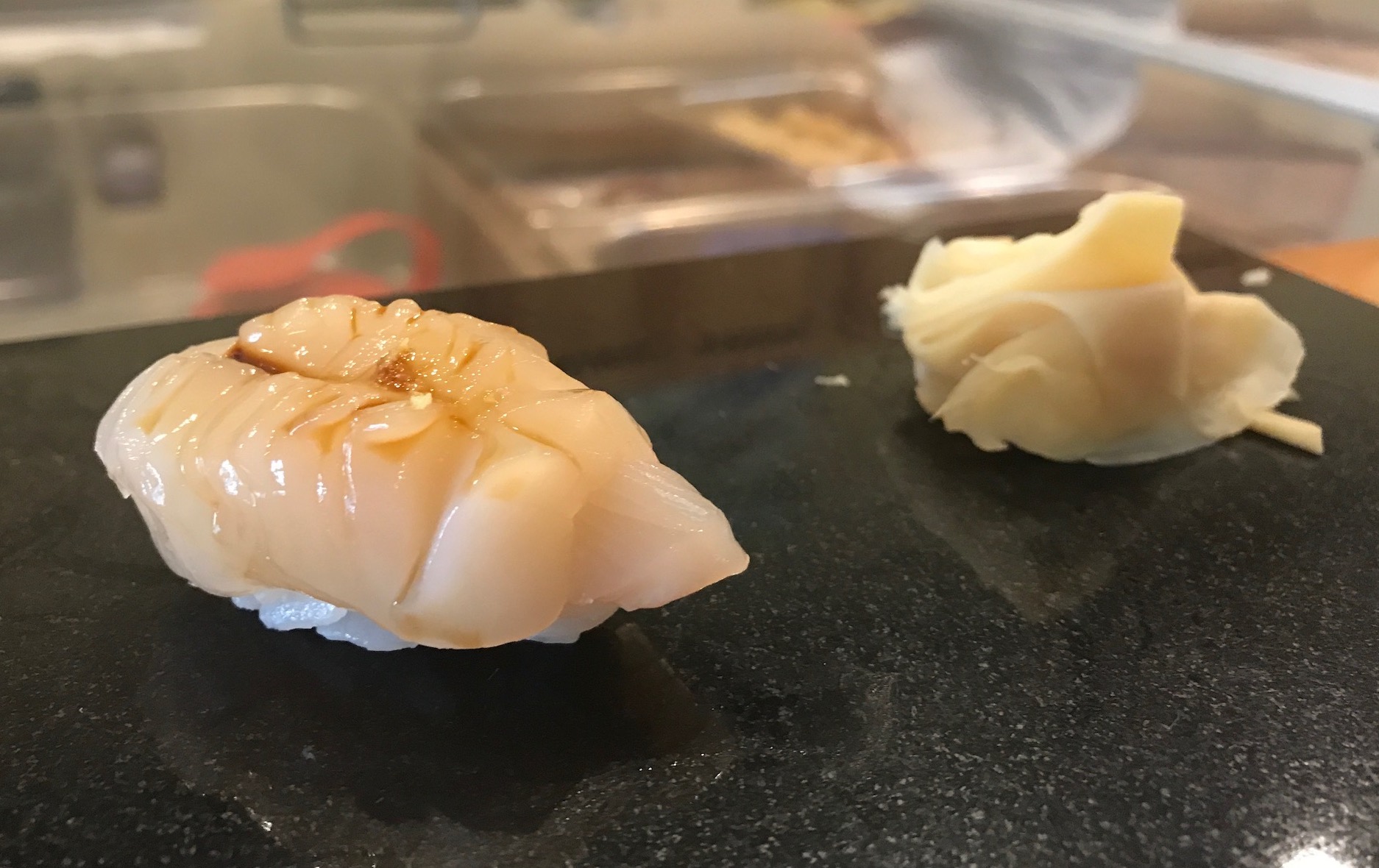 I am not a huge eel fan. Probably because I have never had it like this before. Had a coffee like flavor and a foie gras like texture. A terrific ending before the true ending.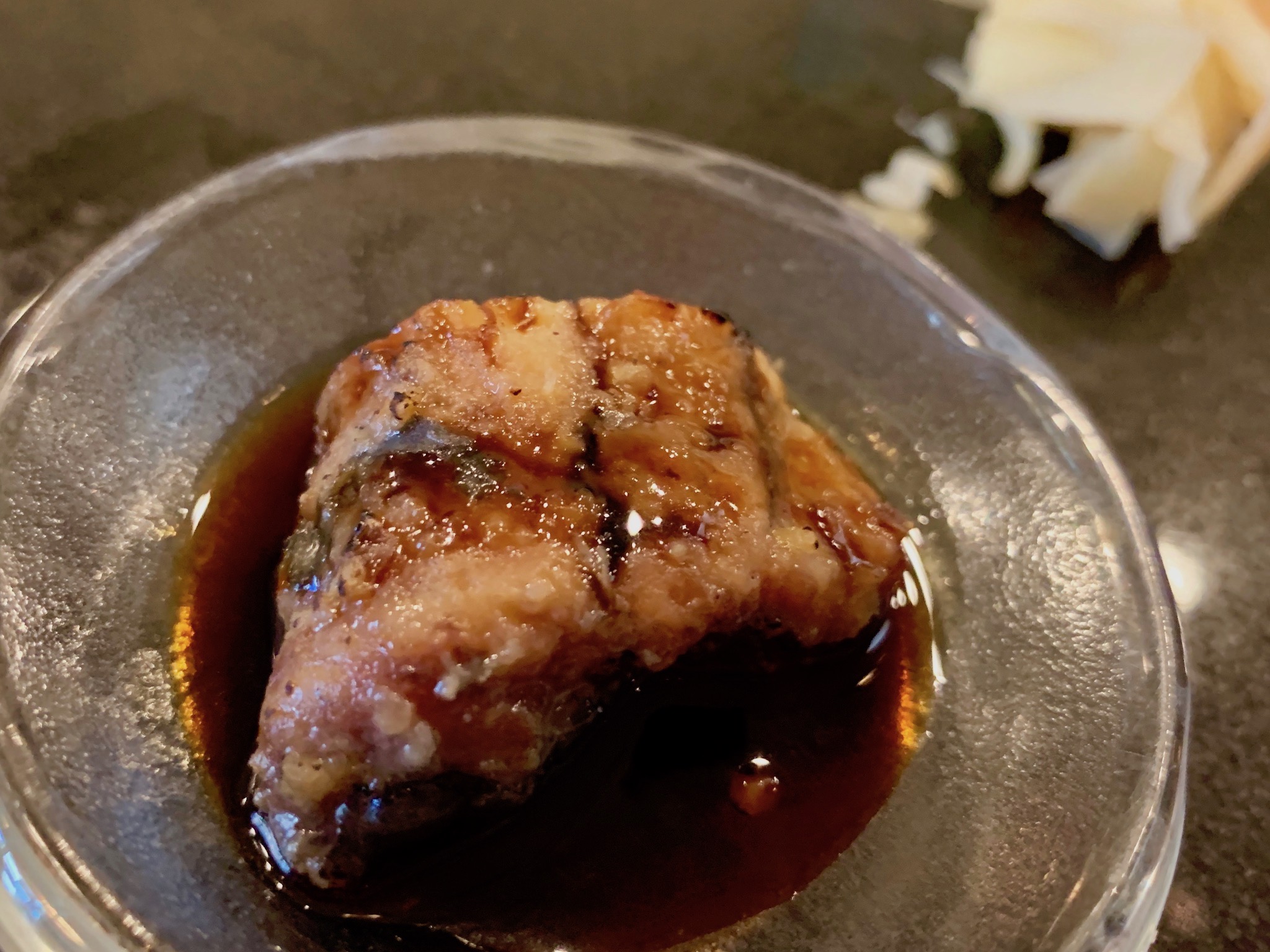 Our final course of the night, to round things out and cleanse the palate.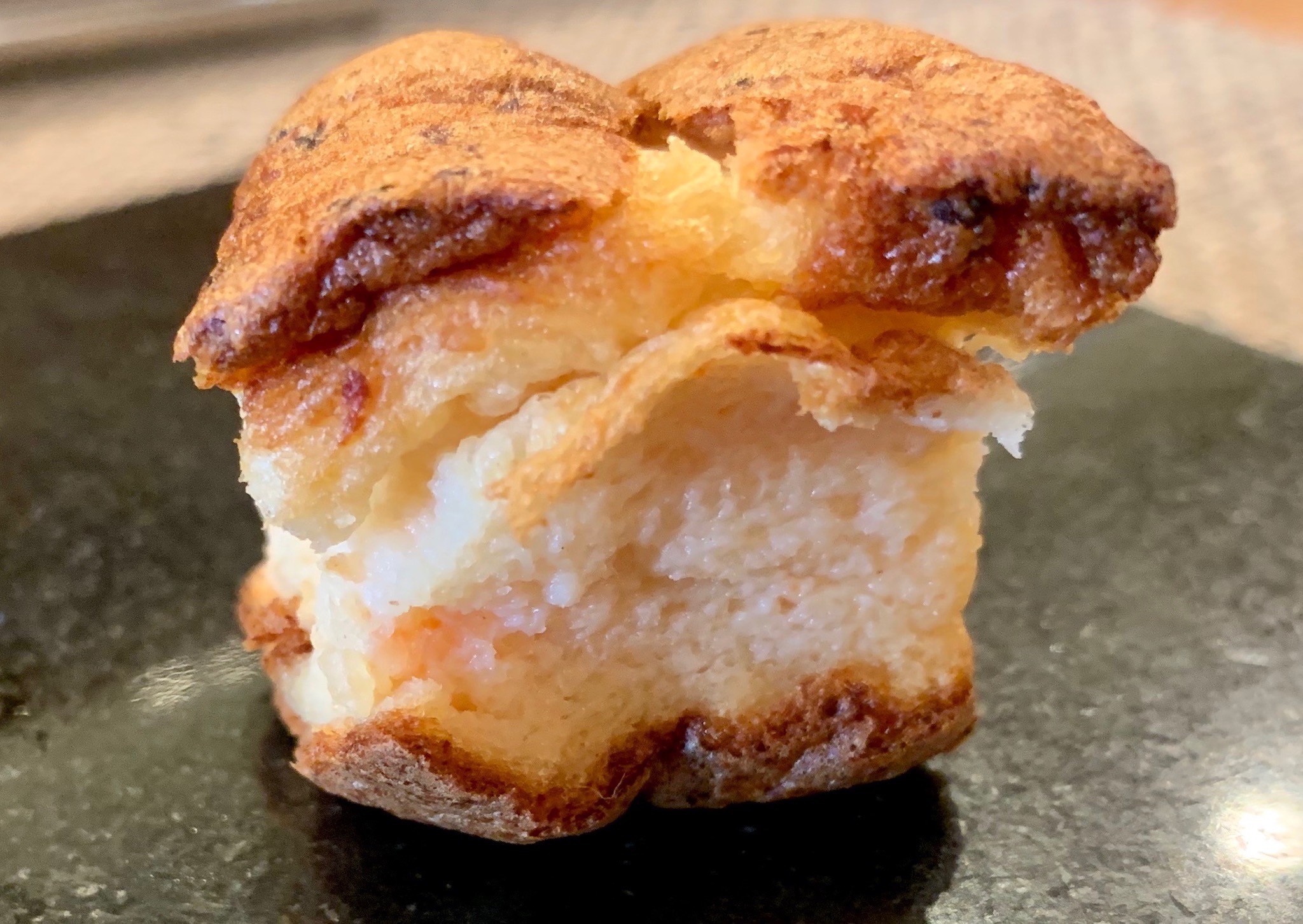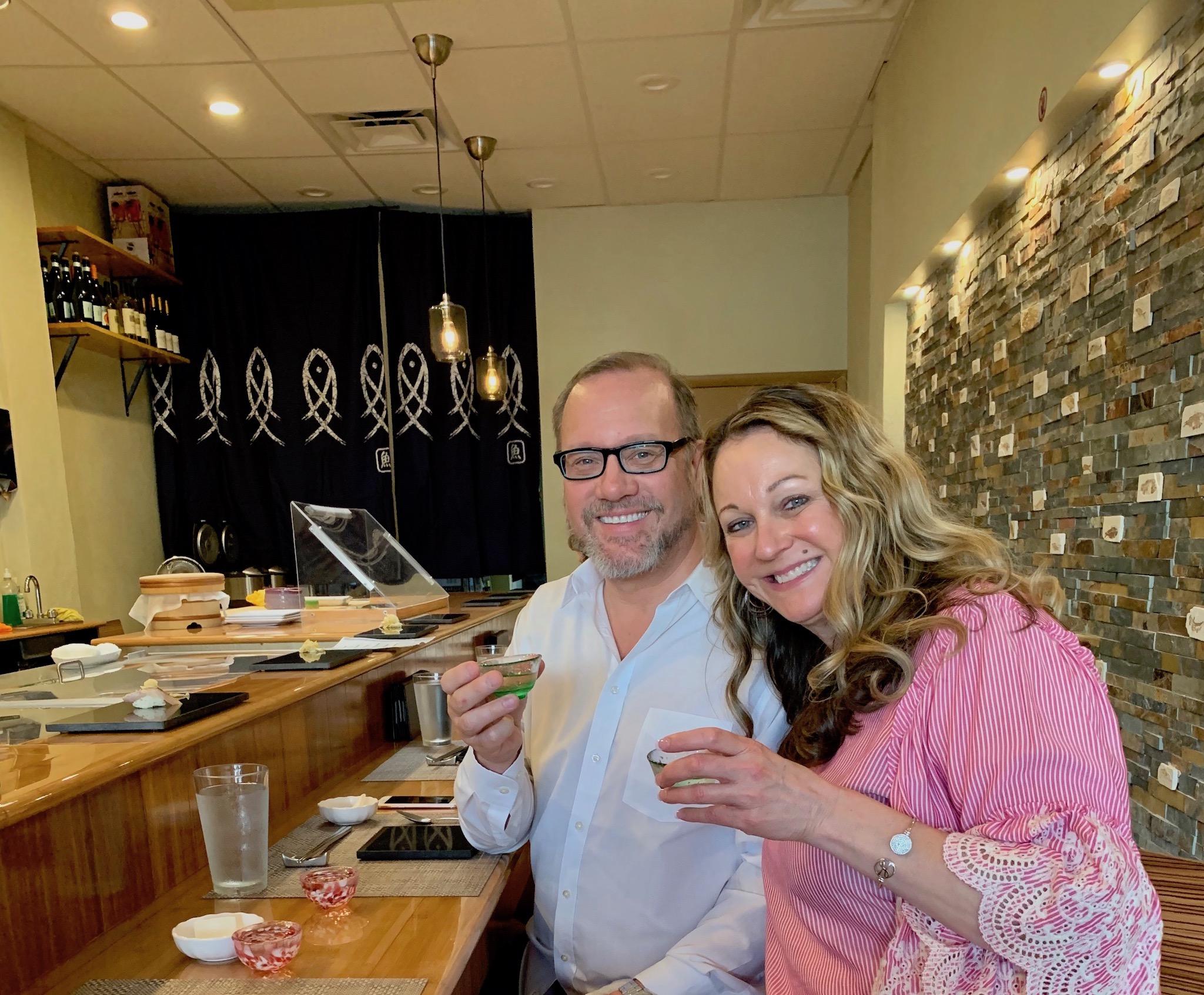 A few more of our saké samplings…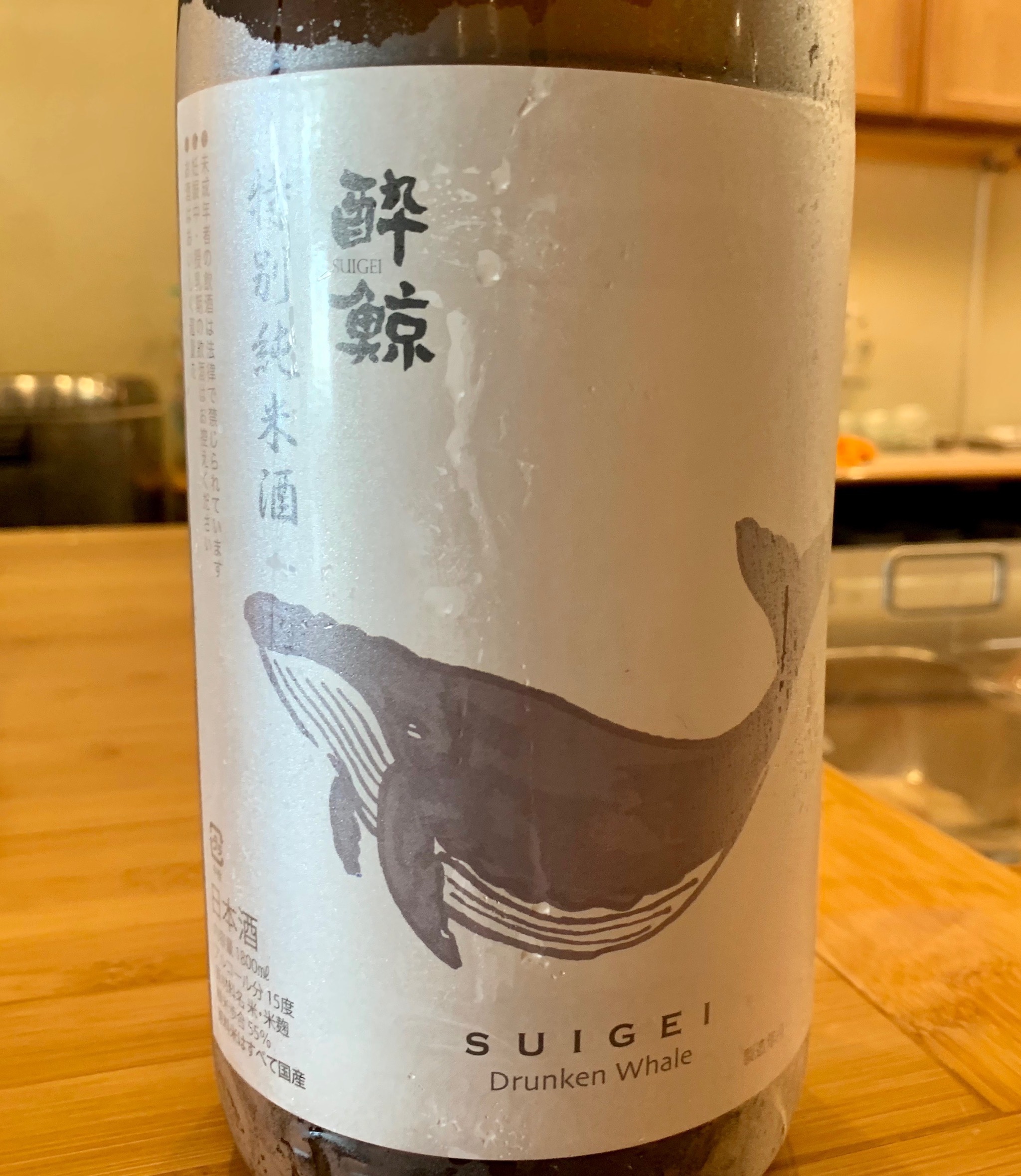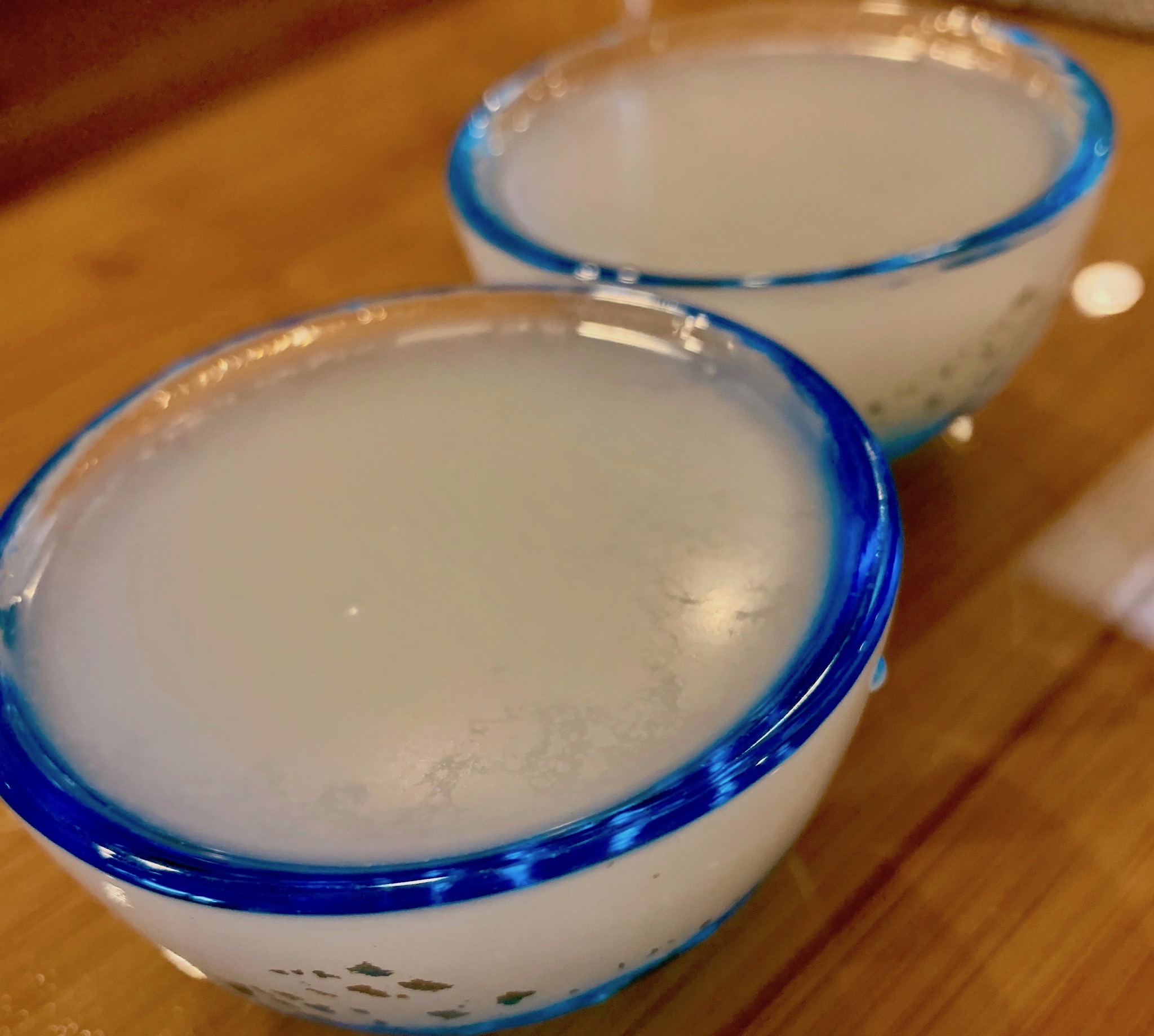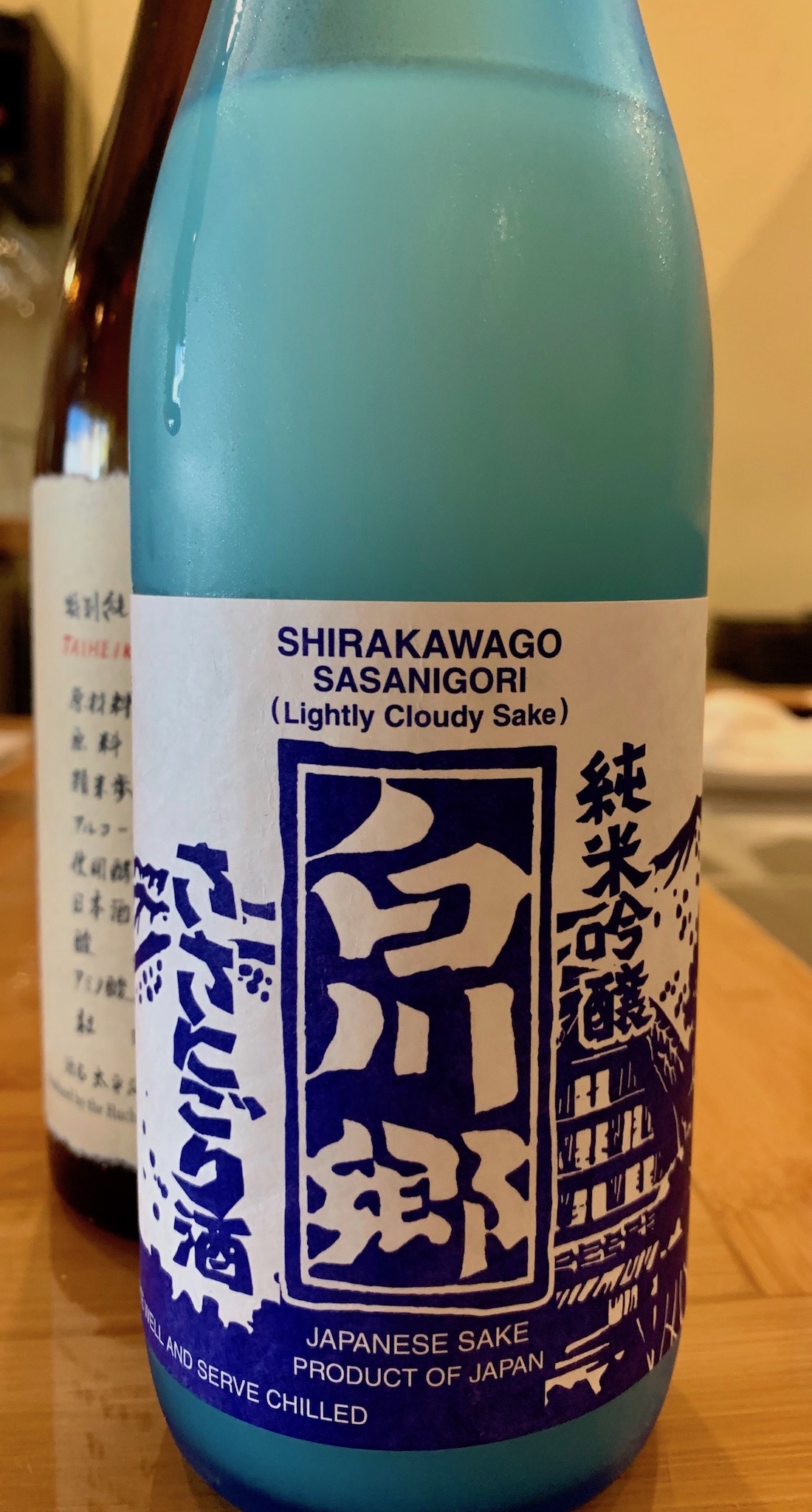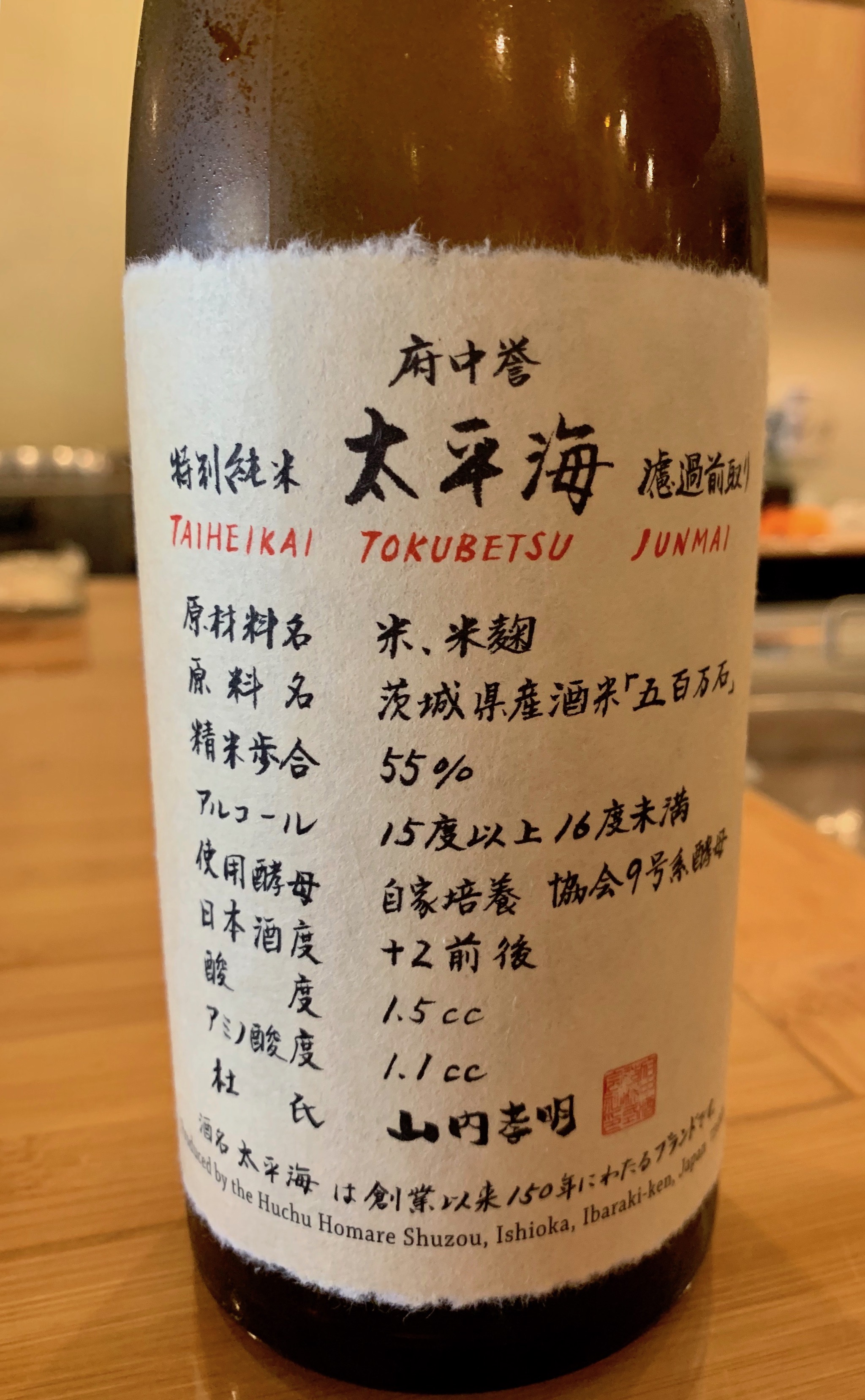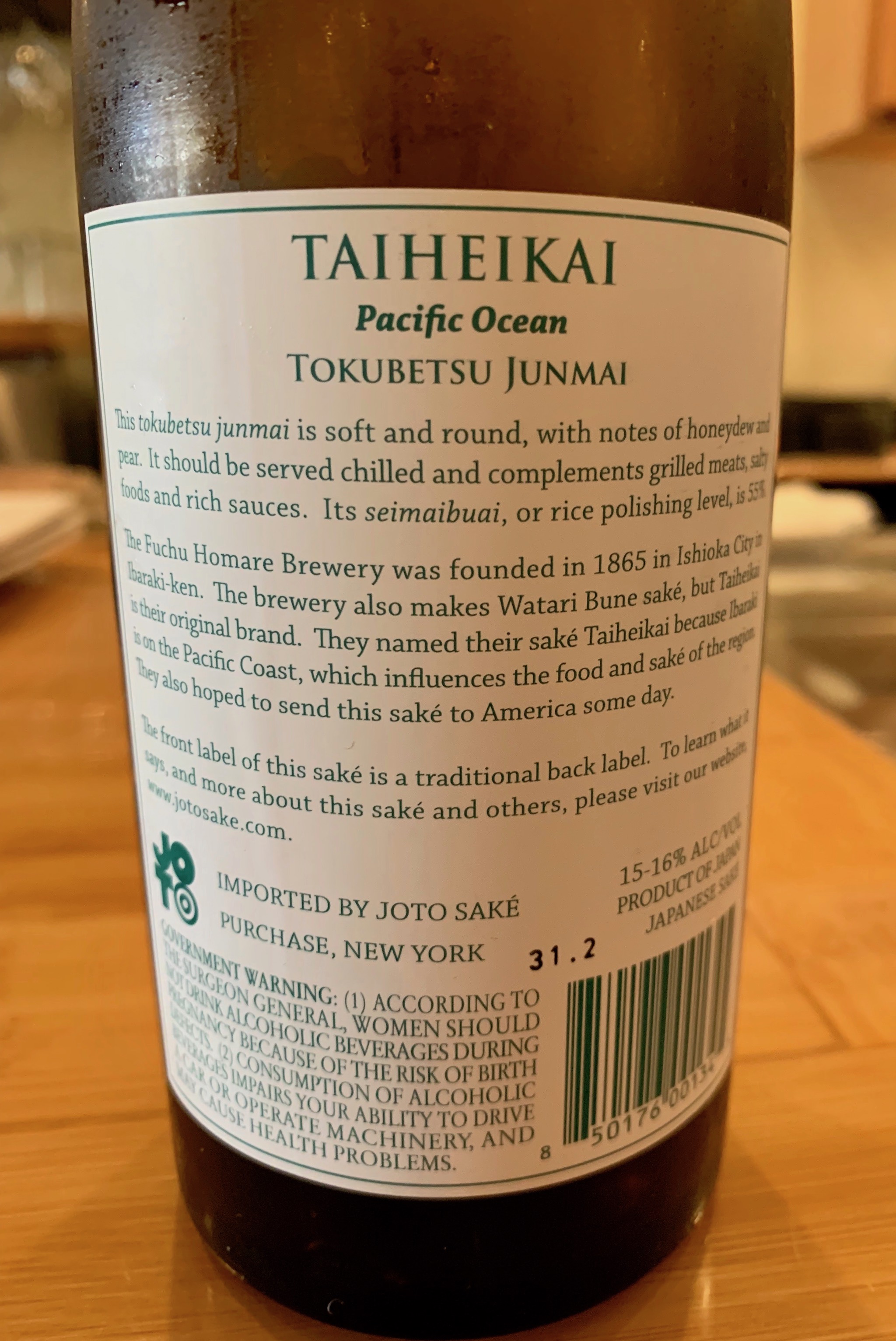 As if I didn't rave enough already, let me say it again. Sushi Sho Rexley is like nothing you have ever experienced before in St Petersburg and you don't have to buy a plane ticket to Japan to enjoy it. Do yourself a favor and treat yourself to Sushi Sho Rexley's Omakase tastings.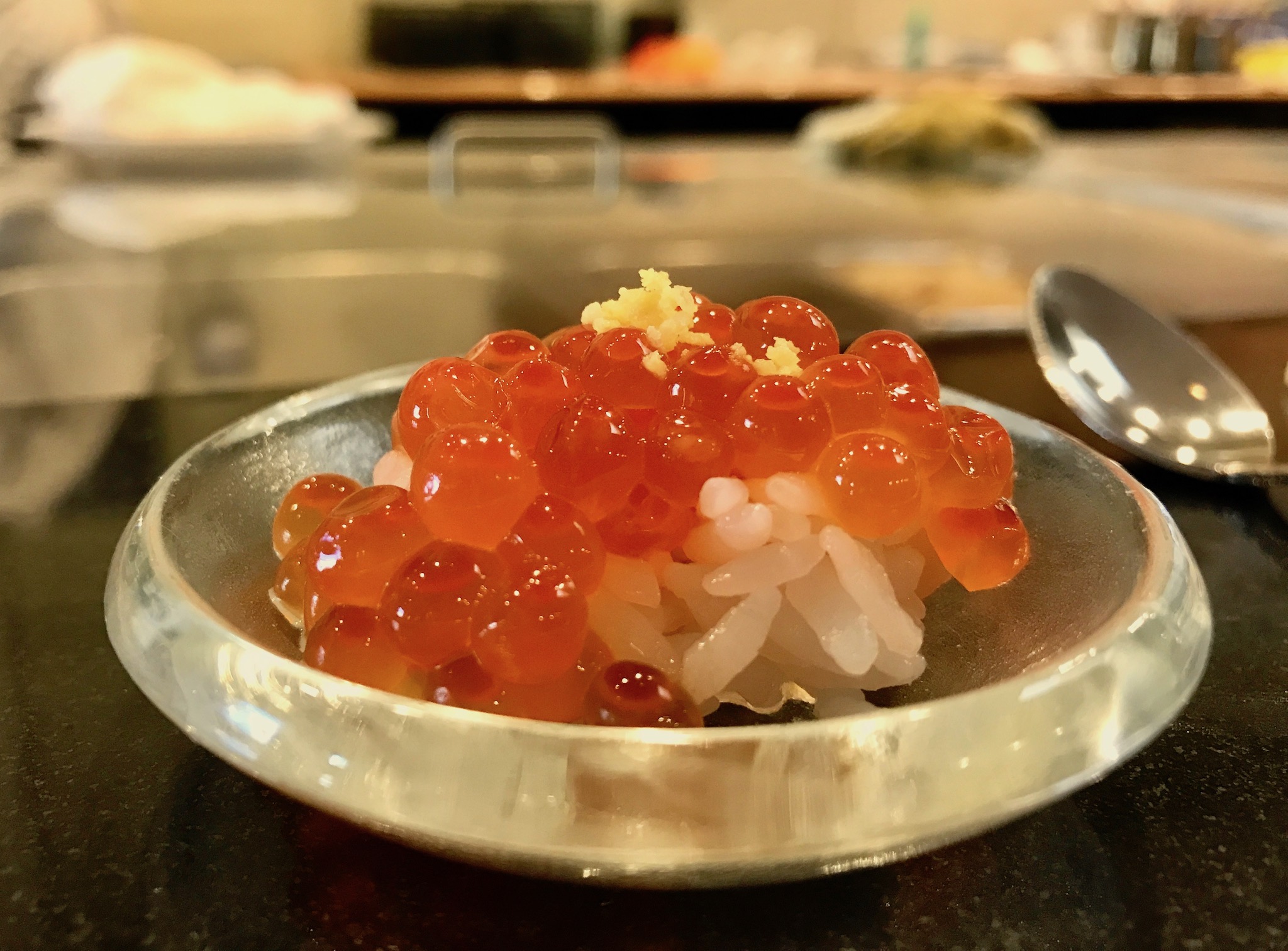 Readers Rating

Rated 4.7 stars




4.7

/ 5 (

Reviewers

)

Outstanding
---
Sushi Sho Rexley

727-835-8478

Wed - Thu

5:00pm - 10:00pm

Fri - Sat

5:00pm - 11:00pm

Sun -

5:00pm - 10:00pm
214 2nd St N

,

St Petersburg

,

FL

33701

,

USA
---
Serves an Omakase sushi tasting experience at their 10 seat sushi bar. A la carte menu is available but not by reservation.
DISCLAIMER: Kevin, Lori, Abby, Haley, & Lindsey do not dine anonymously (this would be impossible) and we sometimes get free food (though never expected). However, we dine with the locals and we support our own. You will always get honesty in a respectful manner. We do not include any large national or regional chains in our ratings and reviews. We focus on independent locally owned eateries exclusively.

PLEASE NOTE: Reviews reflect a certain moment in time. Some restaurants stay extremely consistent over many years, and some change for the better or worse. Some things that may change are: chefs, recipes, food suppliers, ingredients, philosophies, ownership, etc. We always hope that you have the same good, or great experience we had.
More Foodies News, Reviews & Recipes