Teak at The New St Pete Pier Sets Sail For Greatness
Teak at The New St Pete Pier Sets Sail For Greatness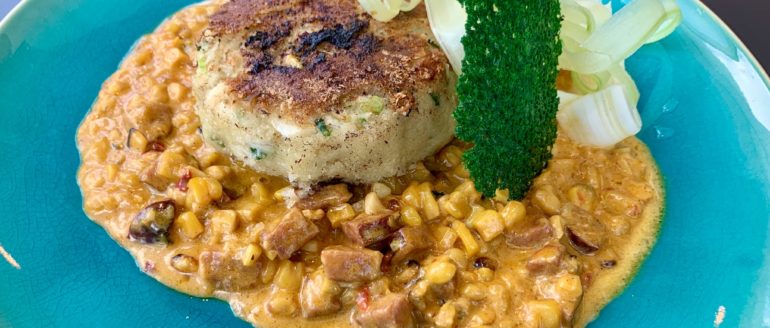 Today, Monday July 6th, Teak restaurant at the new St Pete Pier will open its doors to the public when the pier officially opens at 5pm. You need a ticket to go to the pier itself, but a reservation at one of the new restaurants also counts as a ticket in.
We were excited to be invited to one of the friends & family events last Thursday for lunch.  When we arrived at 11am we were one of only two couples for that seating. We perused the pier prior and then went upstairs to the third floor waterfront restaurant.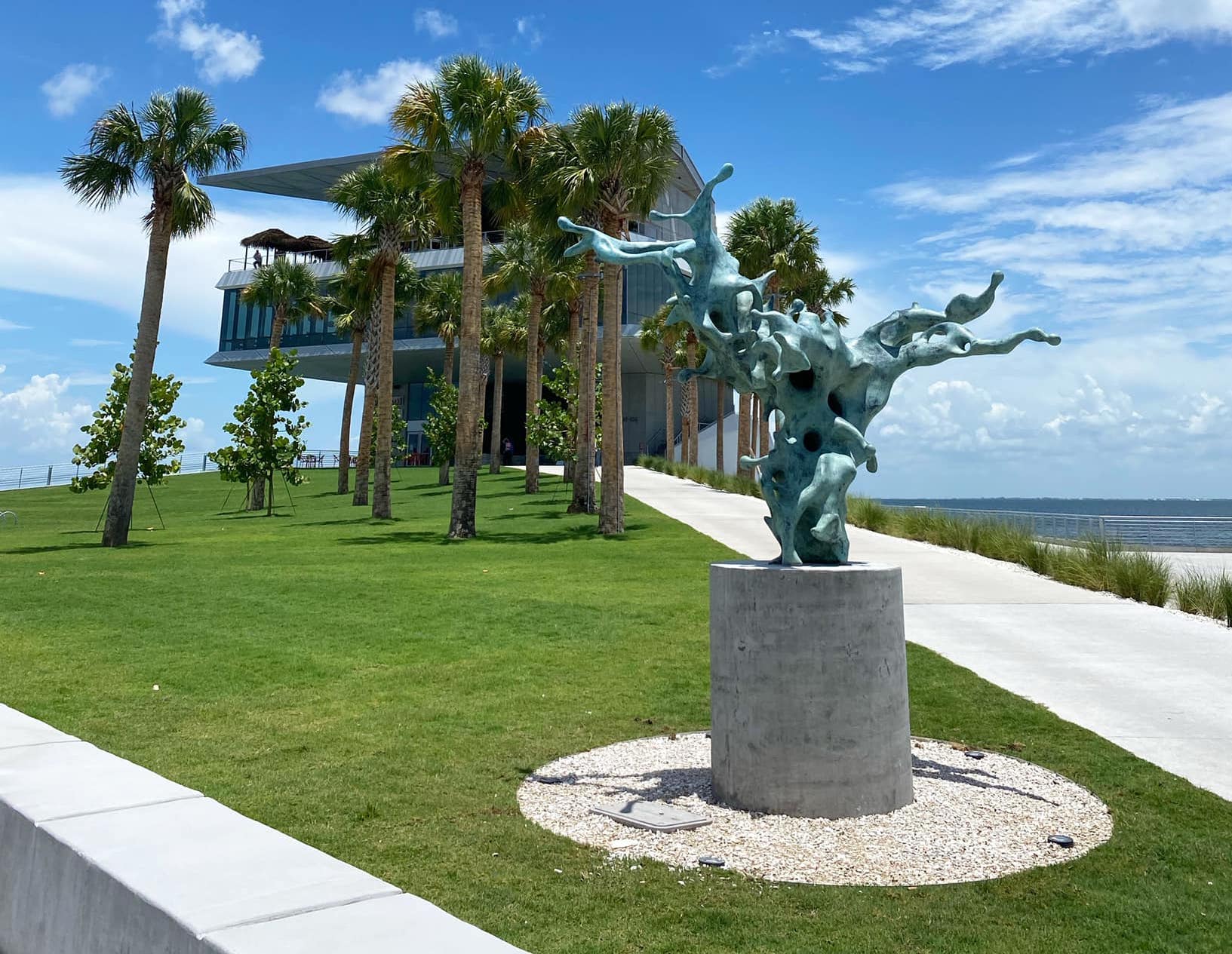 When you walk through the doors, if you take the stairs, you walk into the gorgeous bar area featuring expansive views of Tampa Bay. The bar features beautiful art work on its ceiling and gorgeous, comfortable bar stools.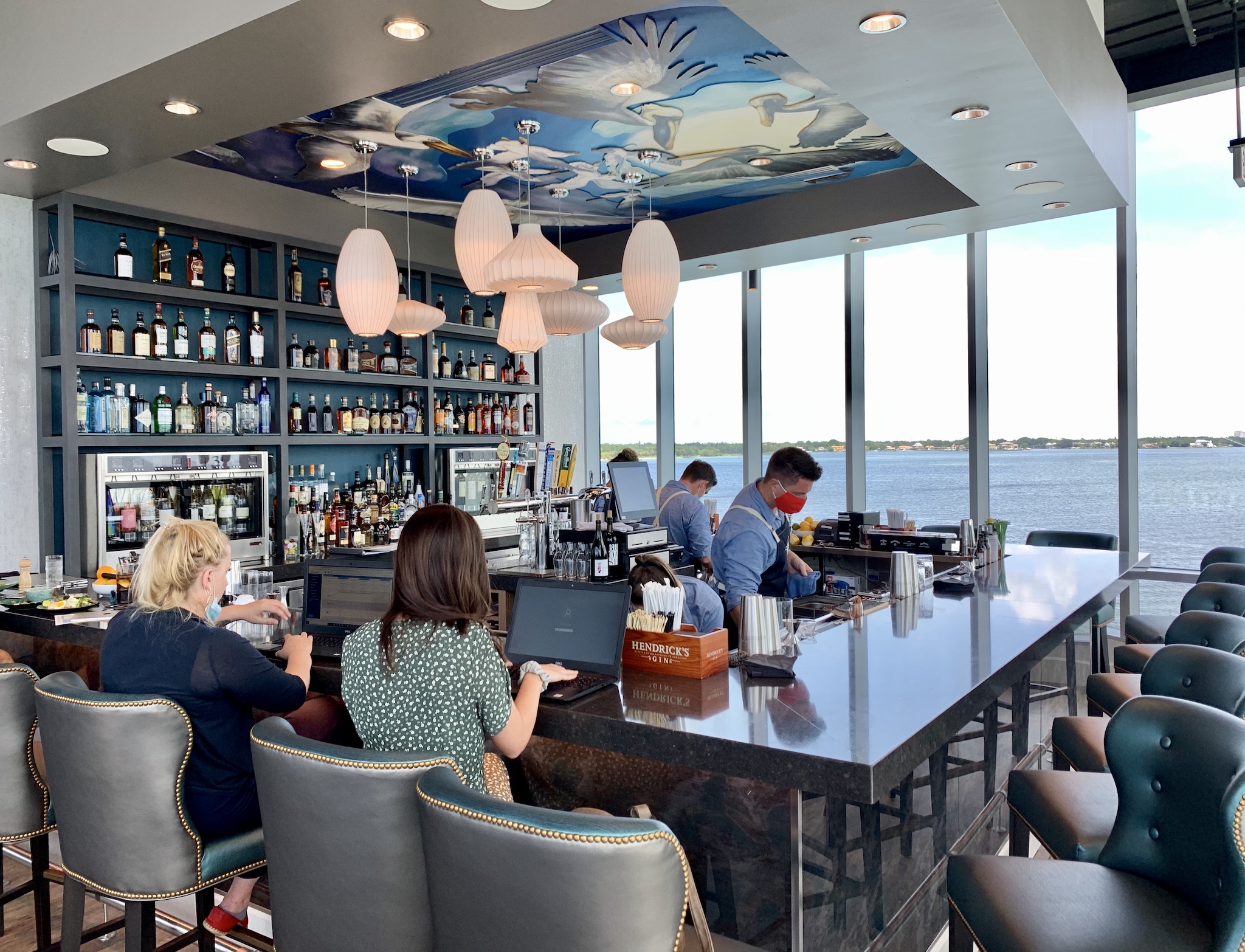 We walked down a hallway and into the restaurant to find the host stand that is made from the front end of a boat and many happy, masked faces eagerly awaiting our arrival. Below is the Teak logo that is in the same area.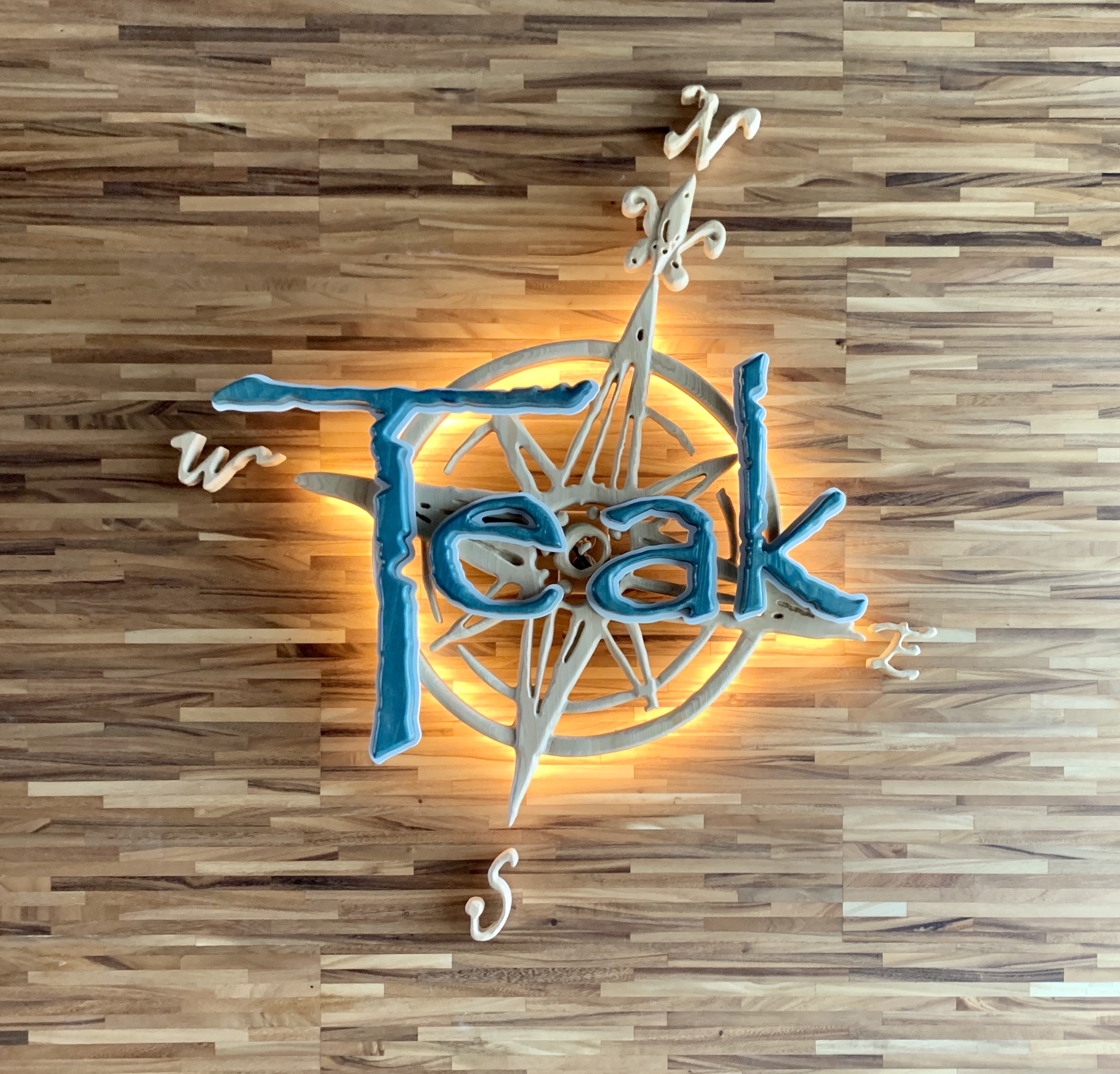 From the host stand we then walked through a communal table area that runs along the lively open kitchen. Above the communal table, where the lights hang, are three glass maps of the Tampa Bay area. Really neat concept.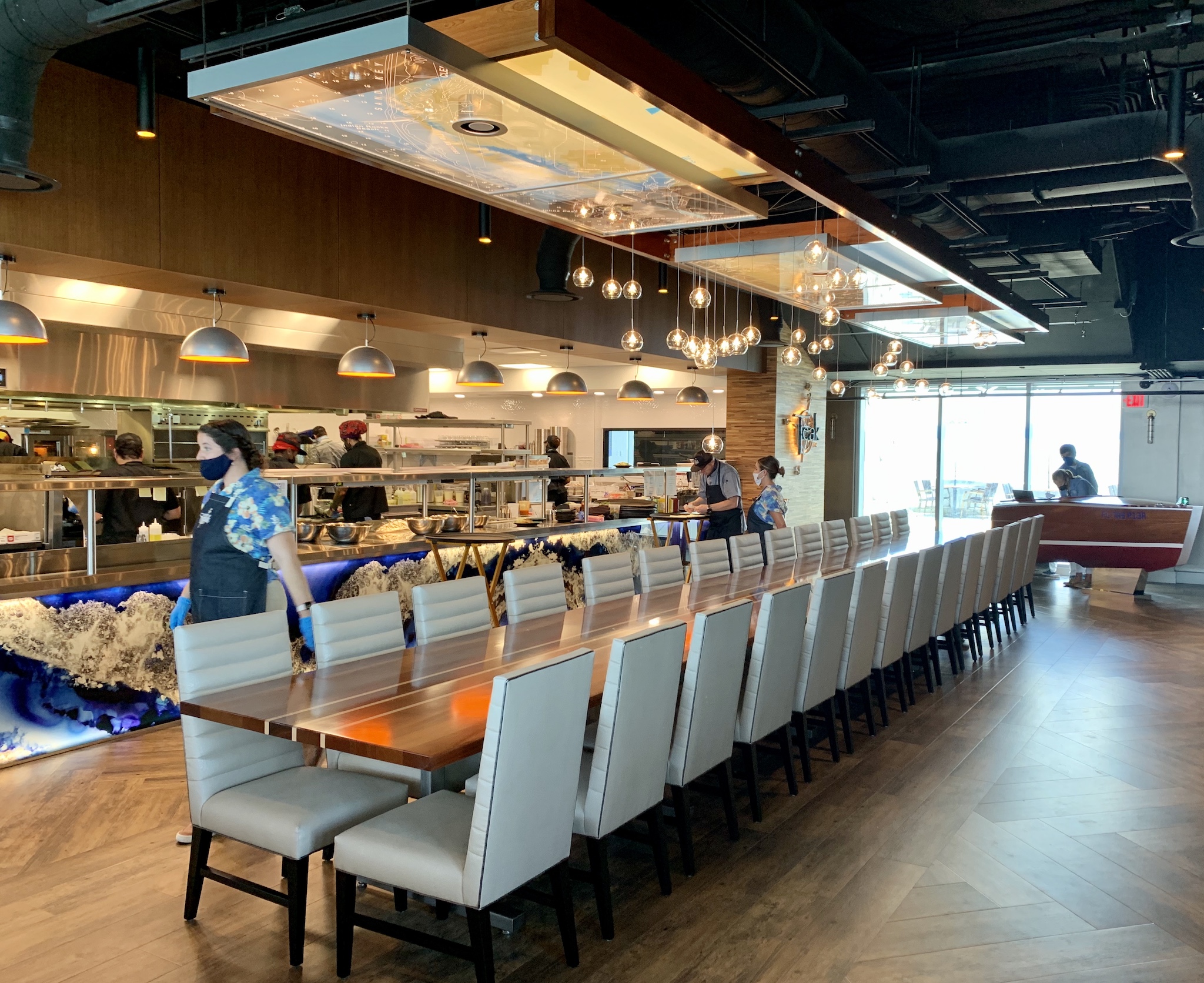 The main dining area is stunning with nice comfortable chairs and an ethereal turquoise theme throughout. Floor to ceiling windows also greet you with an outrageous view of our downtown skyline and the pier.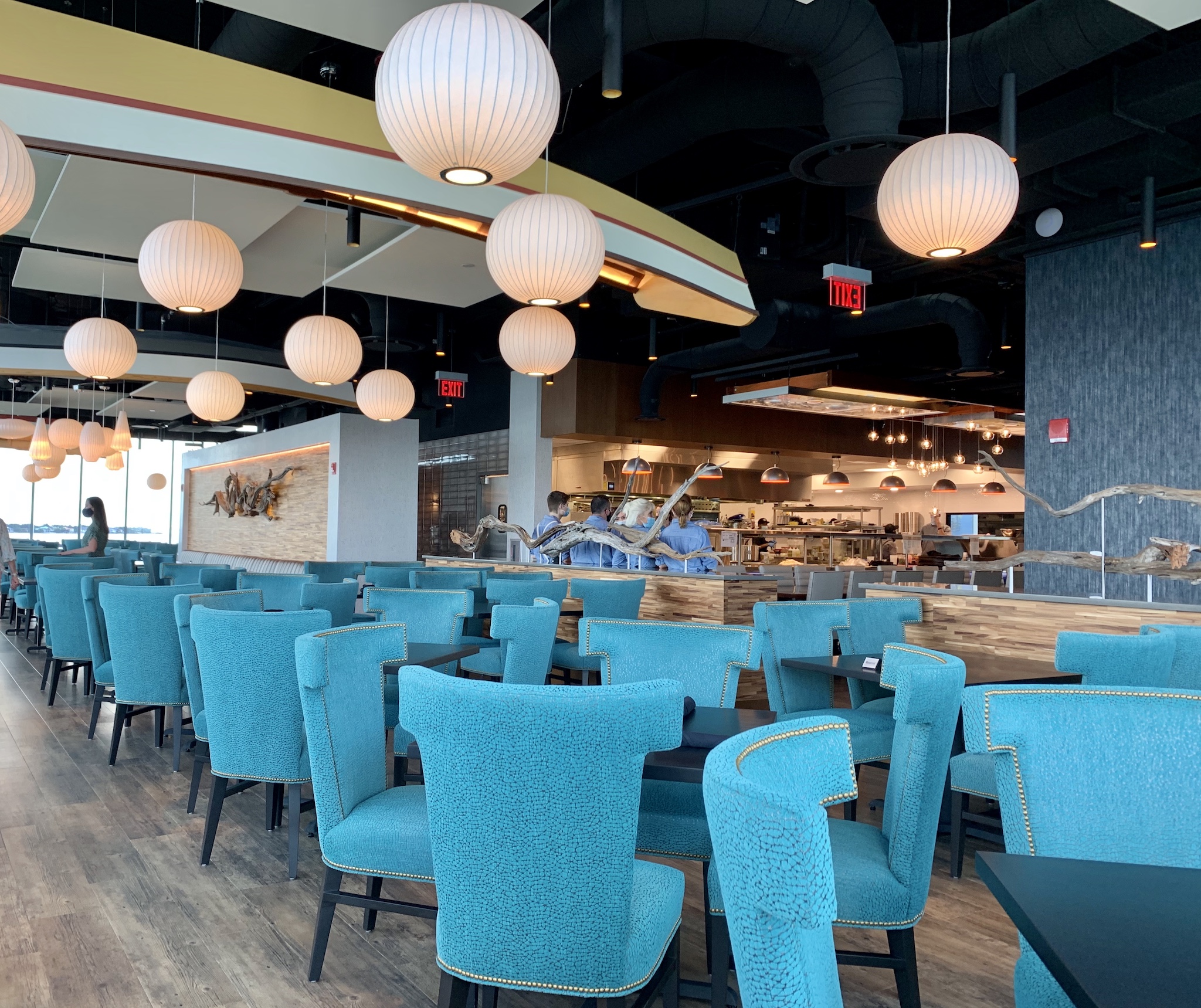 Below is the view from our table. You just can't help but feel good with that view on a beautiful, sunny day. Our server, Nicole, was friendly and most helpful. We were given paper menus with certain items we could order. We ordered more than we normally would, with permission of course, so that we could give you more for this piece.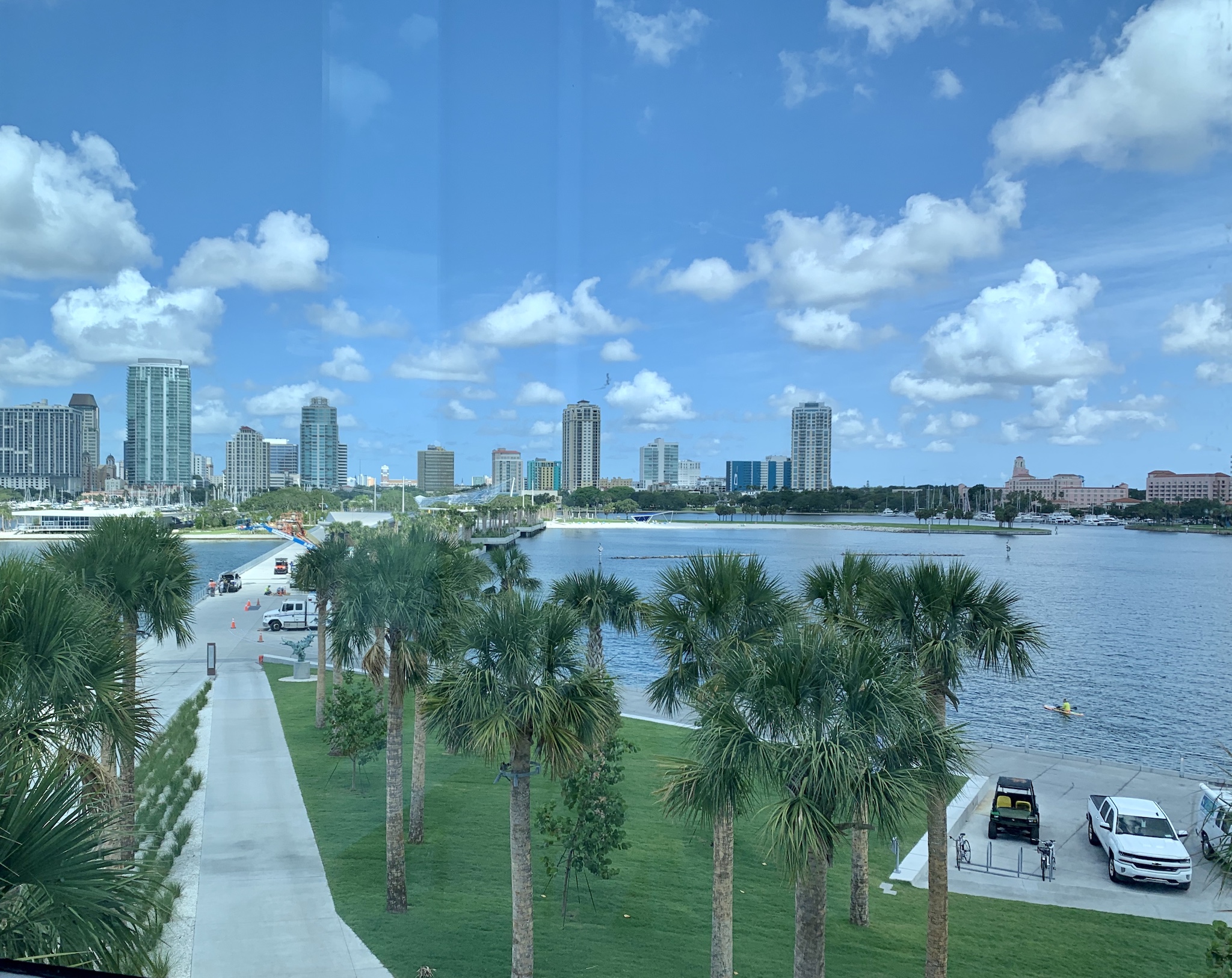 We started with the Featured Shucked Oysters – saltines, mini Tabasco, lemons, classic cocktail sauce – from the Starters section of the menu. Fresh, perfect and they just slid right out of their shells. It does normally come with cocktail sauce, which we didn't realize at the time, and it is missing one oyster as there are supposed to be six, but that's what friends & family events are for and it didn't bother us at all.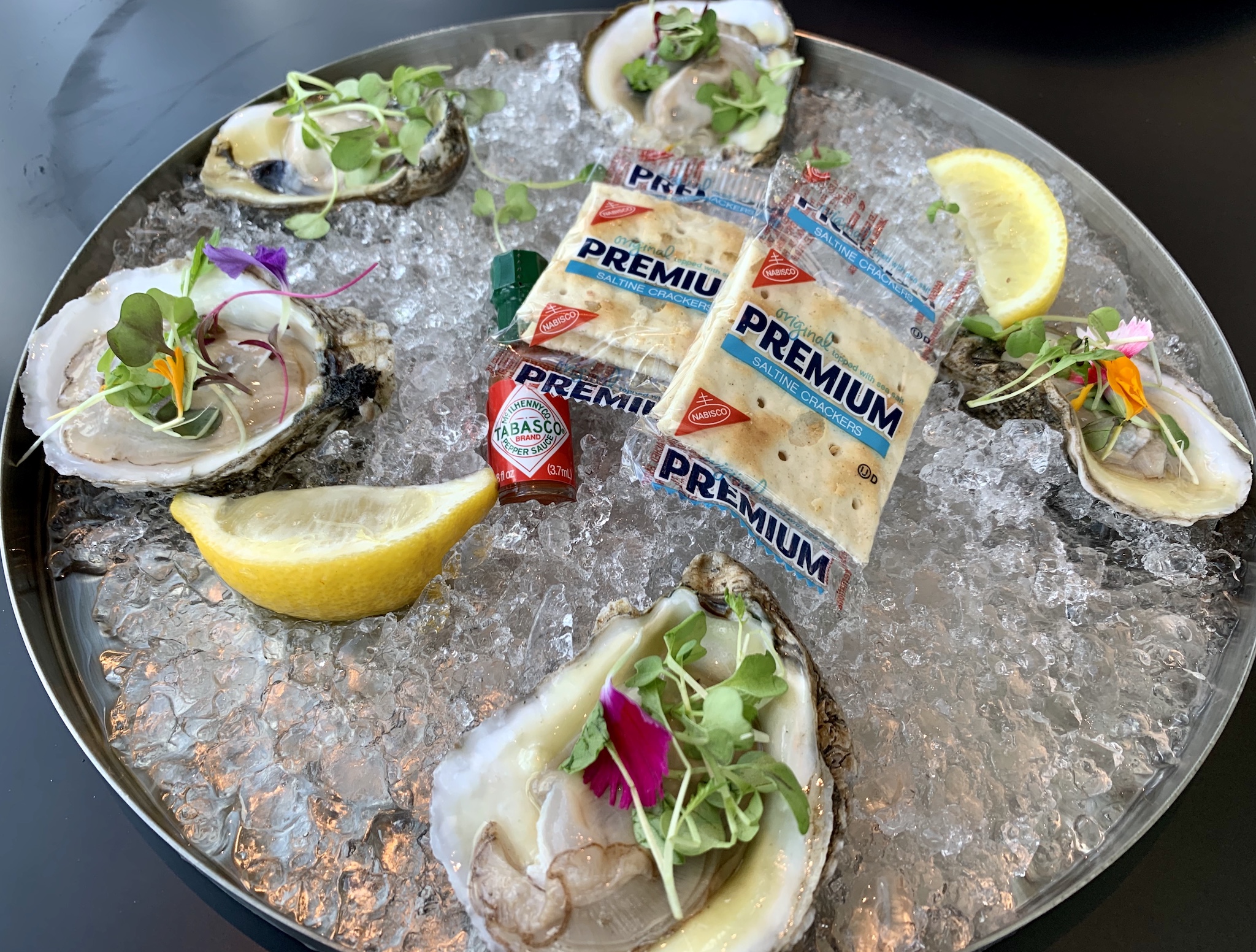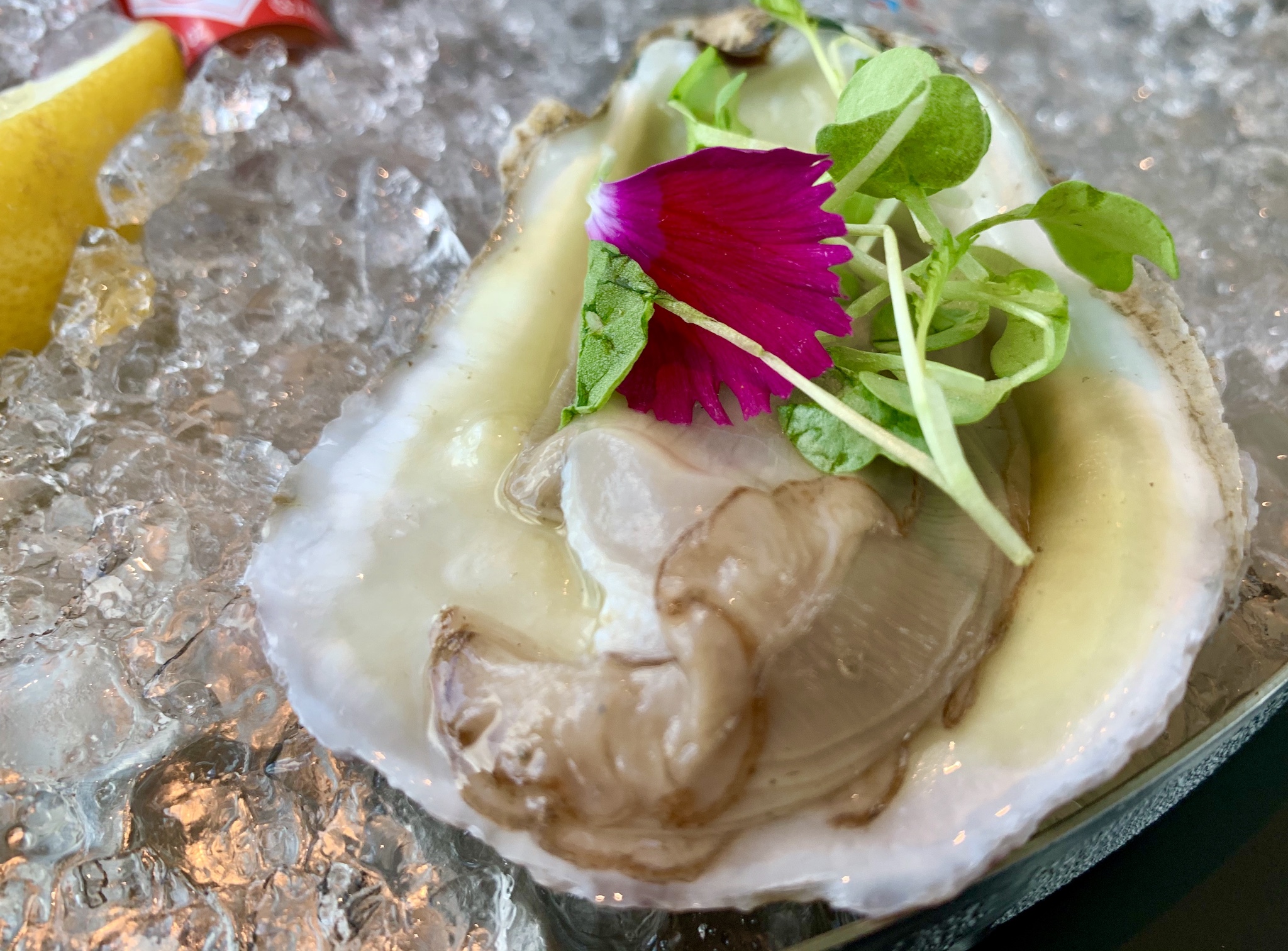 This next dish, from the Lite Fare section of the menu, really stole the show for me. I love crab cakes and am a crab cake snob. Parkshore Grill has one of my favorites, but after having this one, I think they are pretty equal. Holy smokes! This Crab Cake was made with potato crusted lump crab and served with "Big Easy" style corn, seaweed tuile and celery salad. All of it was fantastic! The "Big Easy" style corn was pure comfort on a plate.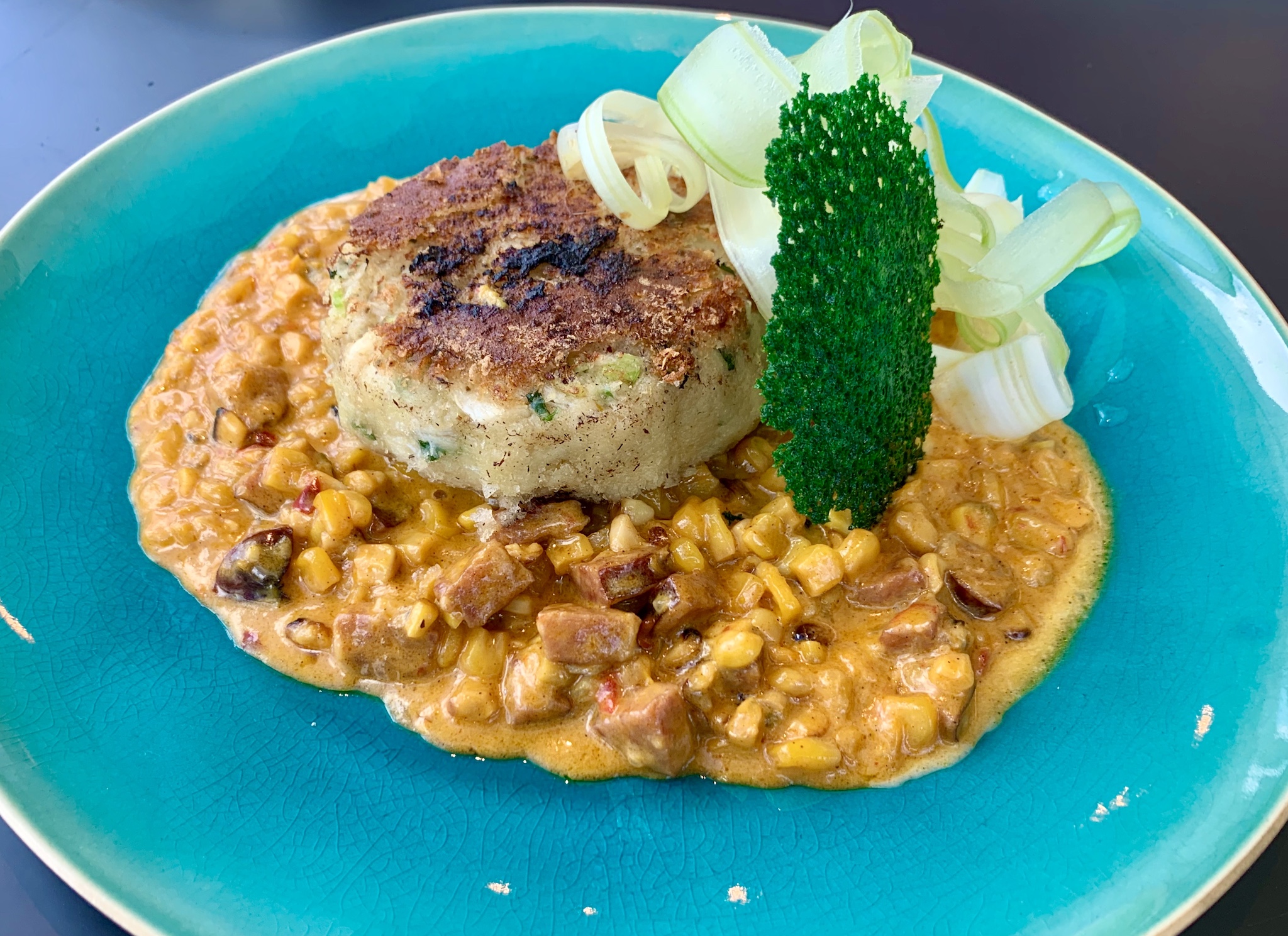 As you can see below, there are not a lot of fillers, tons of lump crab and it was not mushy. The mushy ones are not my thing.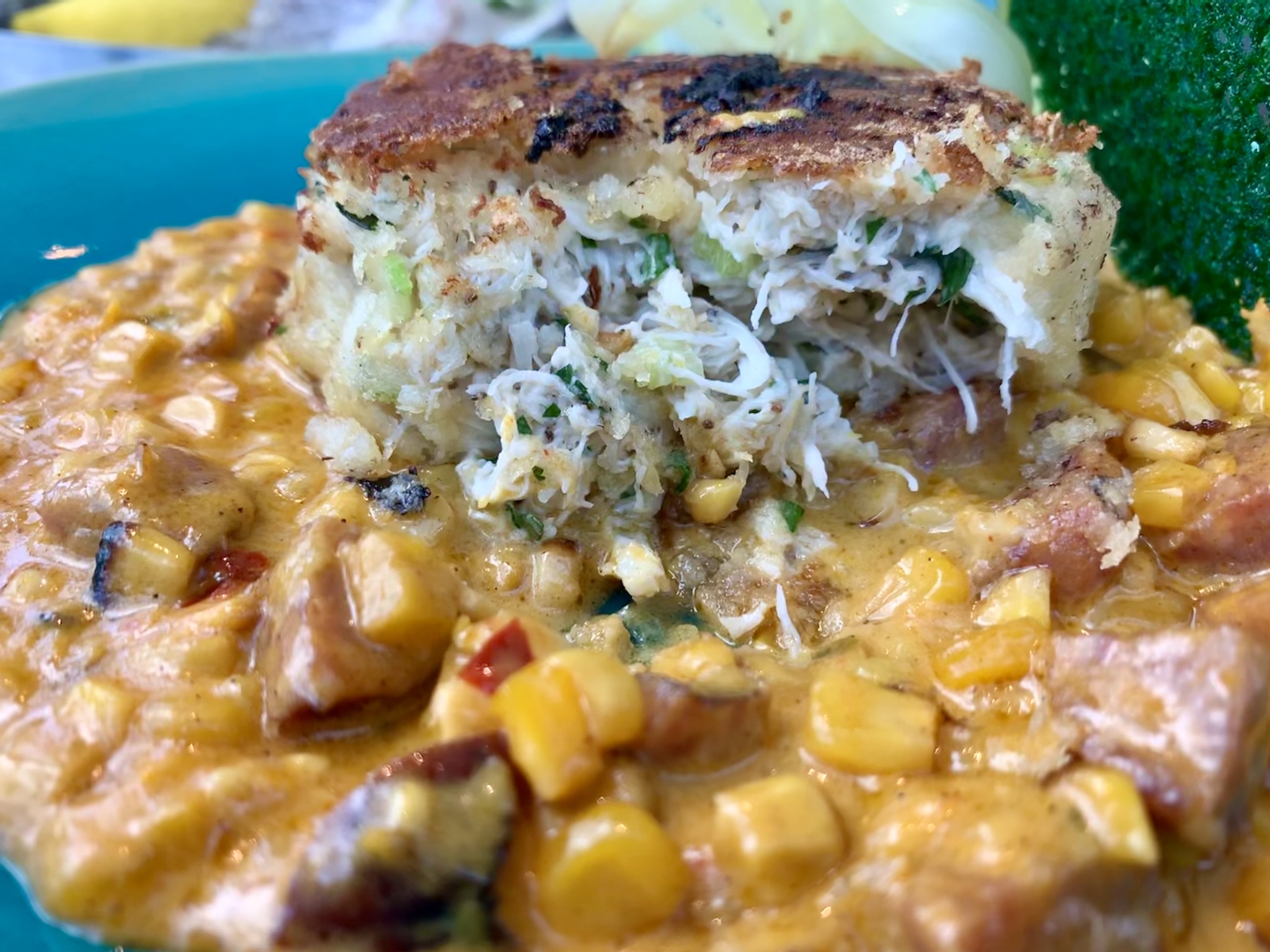 Also from the Lite Fare section, a must try everywhere is the Fried Calamari which is supposed to come with pickled peppers that I don't remember tasting in there, arugula, romesco sauce. These were quite good and the sauce delicious.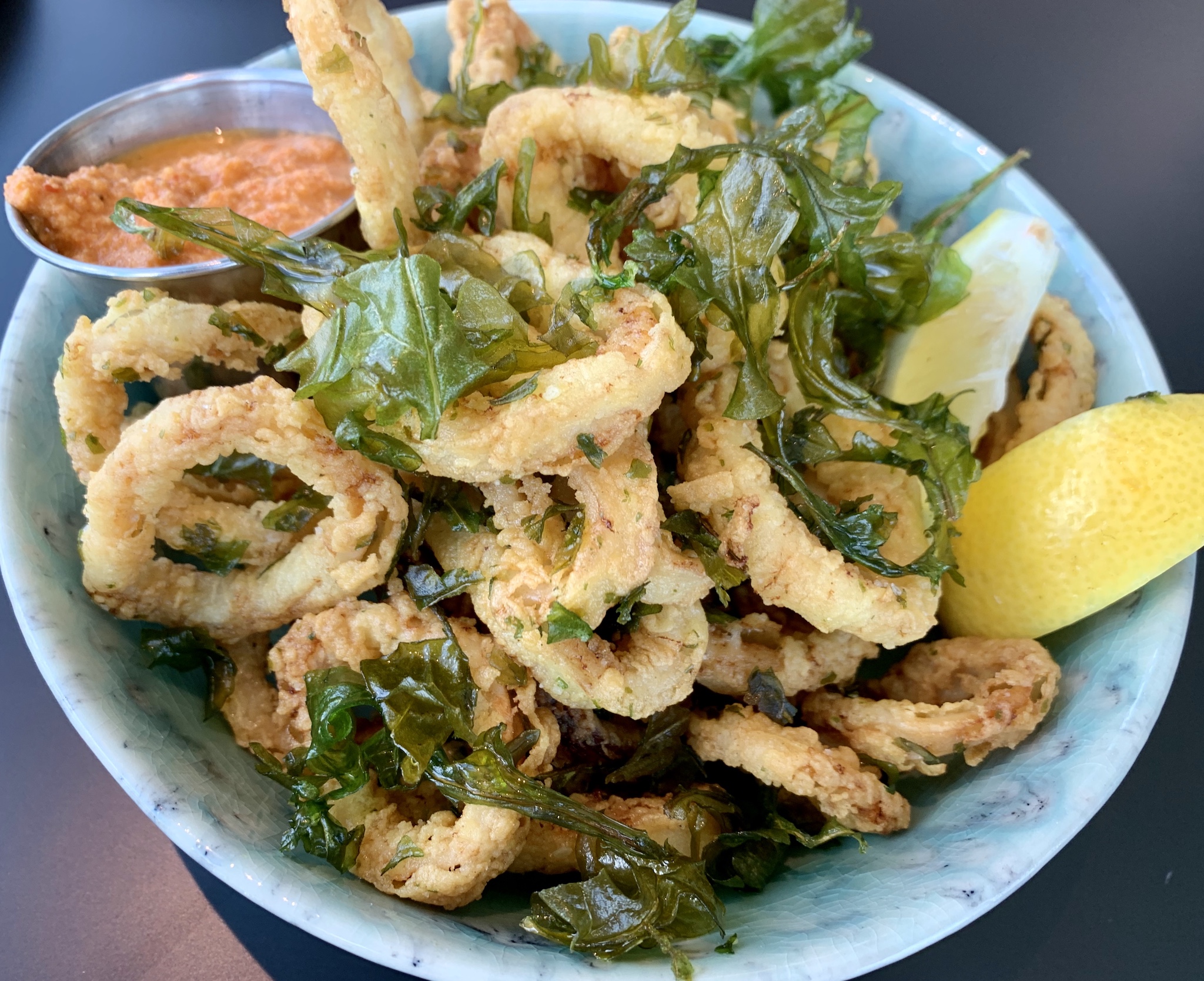 I love a good steak sandwich so of course this one caught my eye right away because it is so different than any steak sandwich I have ever seen on any menu. From the Sandwiches section it is an Open Faced Steak Sandwich with mustard vinegar strip steak, pickled red onion, baby arugula, roasted peppers and herbed goat cheese atop a pressed Cuban. It is as tasty, as it is gorgeously plated. What makes it so different is that it is light and bright, not heavy. I love the flavor combination of the goat cheese mixed with the nuttiness of the arugula and the mustard vinegar marinade on the steak. What a great combination and the pressed cuban bread makes it feel more like a flatbread. This was definitely my second favorite of the day.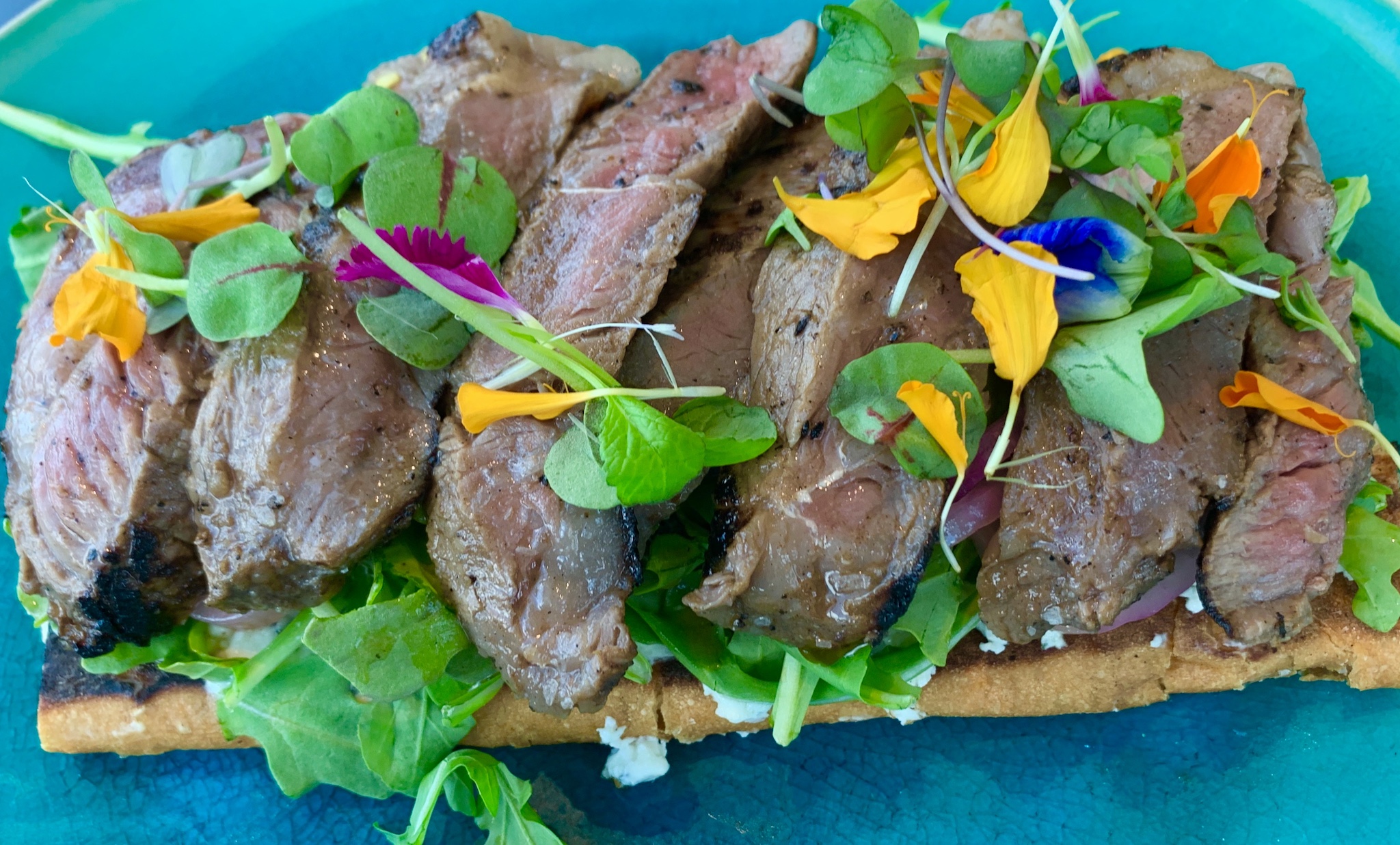 Kevin's stomach was rumbling to try the Spanish Chorizo & White Bean Skillet made with garlic & peppers, spanish sausage, cannellini beans, fennel, leeks and romesco, served with pita from the Lite Fare menu. All I have to say about this is that, yes, the combination of ingredients actually does taste light and bright, though it is a more stick to your ribs type of dish. It has a light and bright flavor, but the size of this dish is definitely not on the lite side. It was a huge portion that could have served four people easily.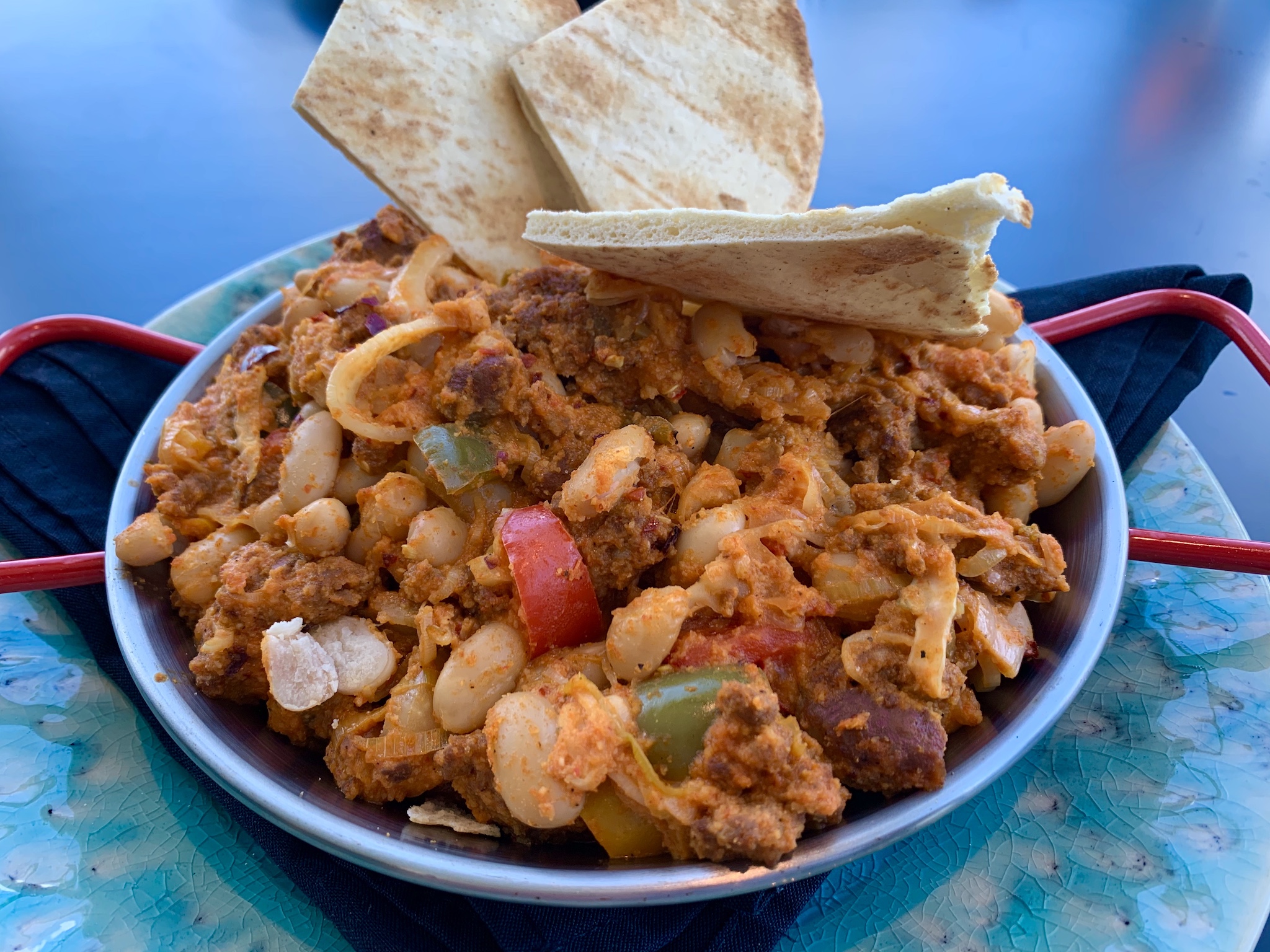 We of course had to taste an entree, and we love short ribs, so from that section we chose the Short Rib with a ginger guava BBQ sauce, roasted cauliflower mash and garlic kale. To be honest, I was not sure about the sauce or the cauliflower mash part of this dish. How was ginger and guava going to work well together? Well, I am glad I went out of my comfort zone with this one. The sauce is bright and tangy with a bit of a bite from the ginger, the short rib was fall off the bone tender and the cauliflower mash had great texture and a very well rounded umami flavor to it. And of course you can't go wrong with garlic and kale. We both loved it all.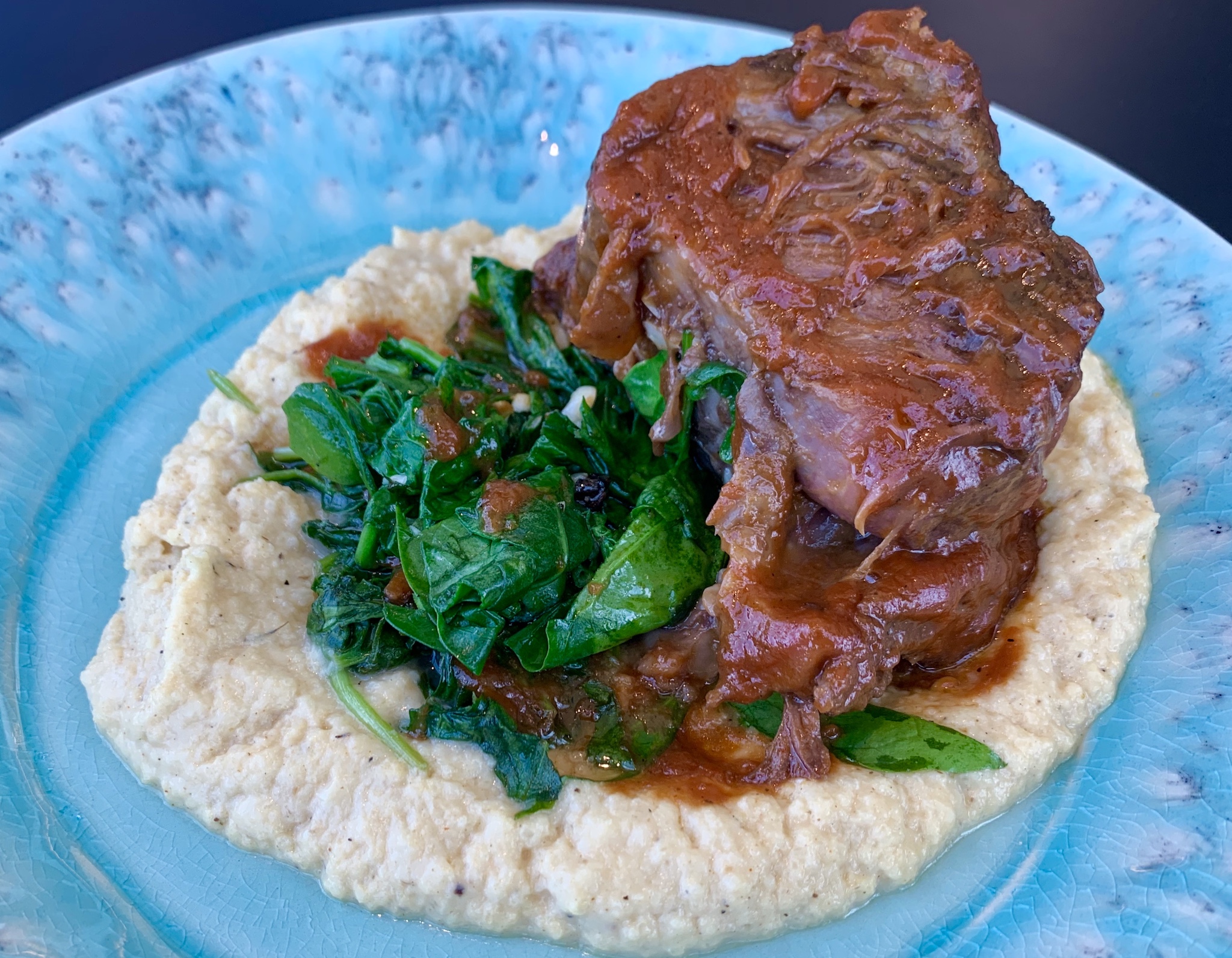 We don't usually order dessert, but Nicole said we had to at least have a bite of something because they are all so creative and different. I would normally order something chocolate, but the Pecan Pie Bread Pudding made with brioche bread, Florida citrus custard, toasted pecans with a bourbon caramel finish was just too tempting to pass up. I love pecan pie and Kevin loves bread pudding, so it was a perfect and so different combination. This one is a real winner. The flavors and textures marry so well together. And that bourbon caramel finish, well, need I say more?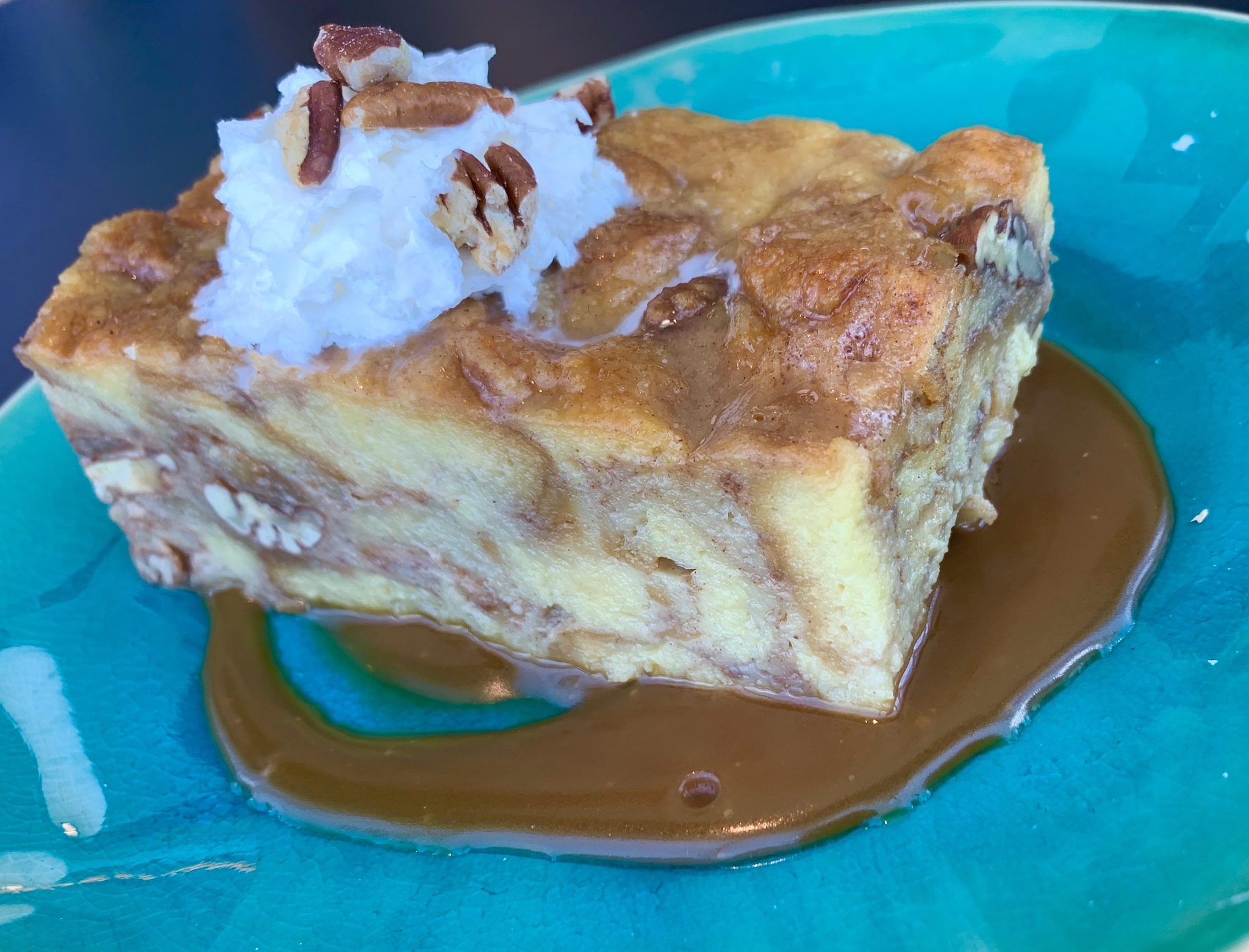 After dinner, we got a private tour of the rooftop bar upstairs, aptly named Pier Teaki. They were still in the midst of putting it all together so please look past the mess. The views are stunning, there is cover for shade over the area (it won't work for rain, but definitely for sun and heat), and it just a lovely, well thought out space with one bar in the back for Tampa Bay views and one in the front for downtown views. Both places are sure to be huge successes. We couldn't be more excited for the Birchwood team that put this all together. Chef Lee Aquino of the Birch & Vine and Teak's Chef Troy put together some fantastic menu items. I would suggest reservations!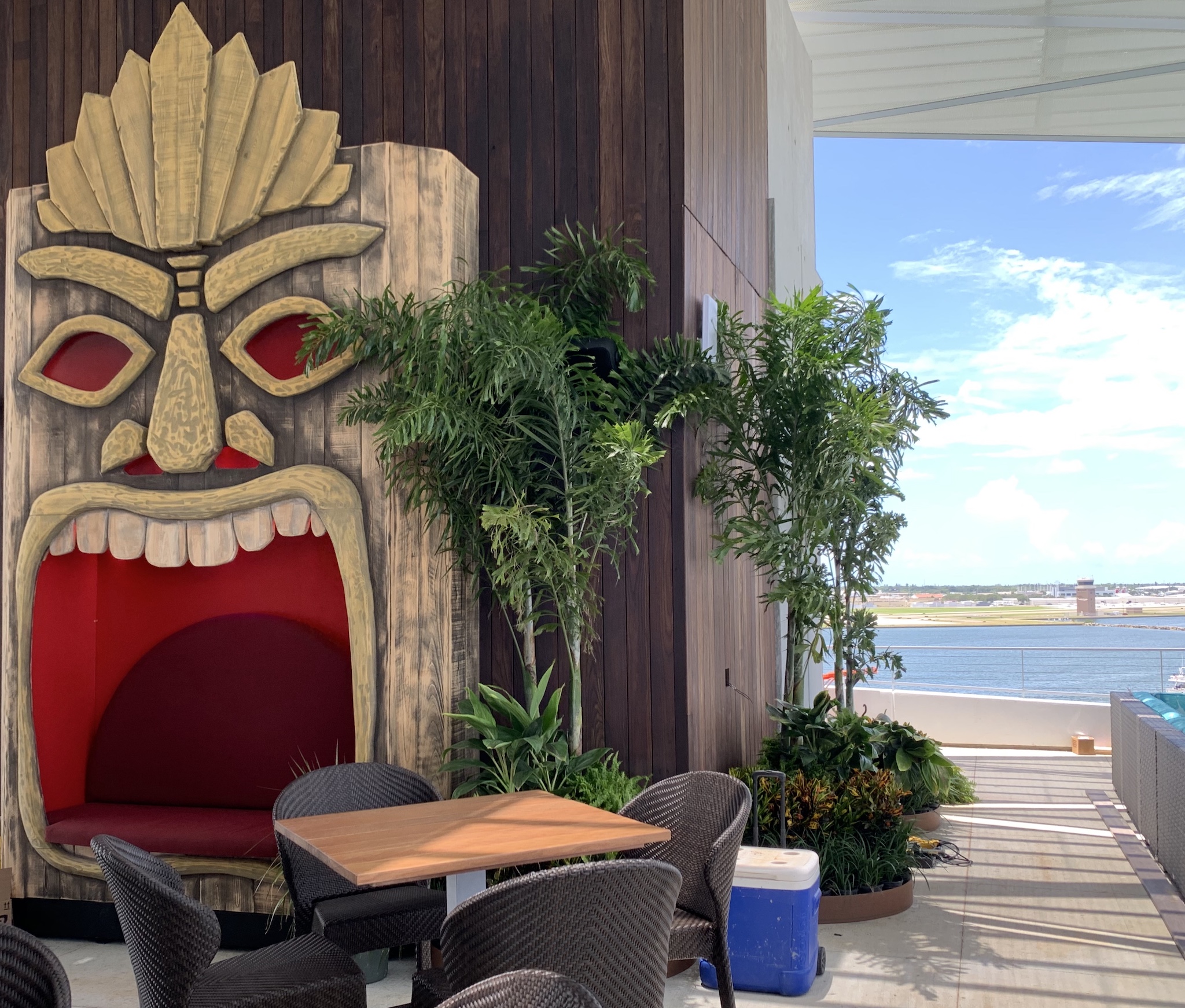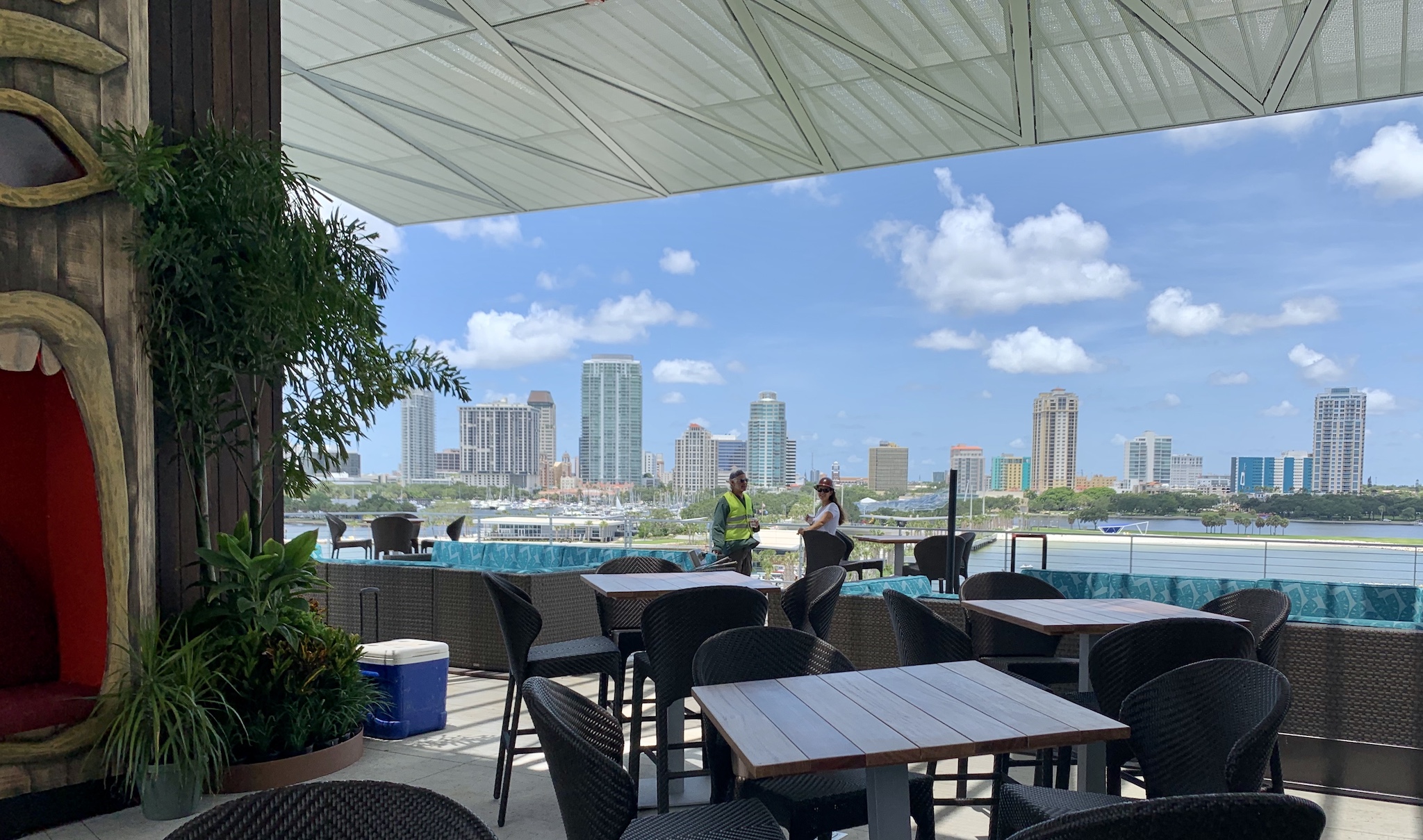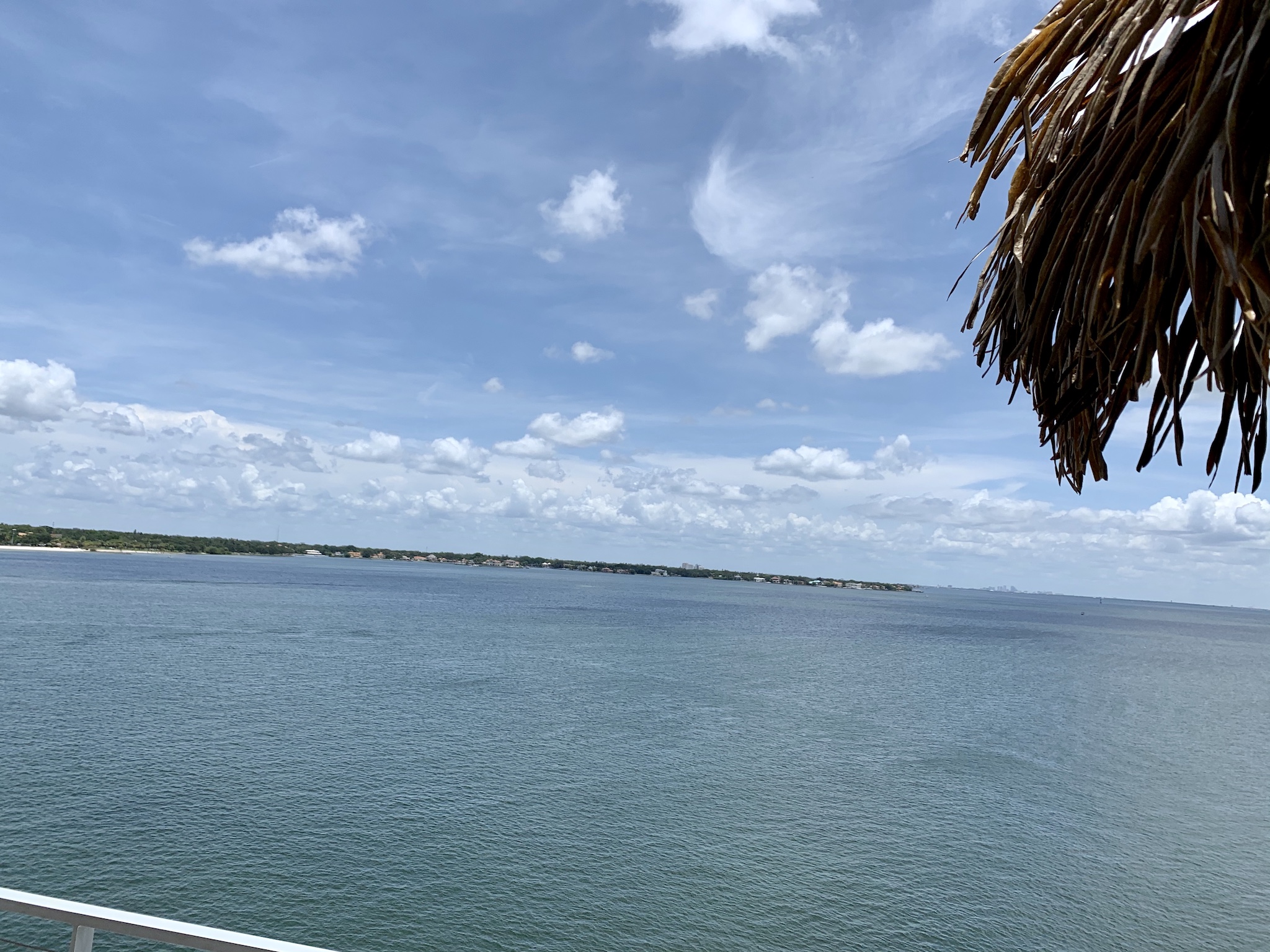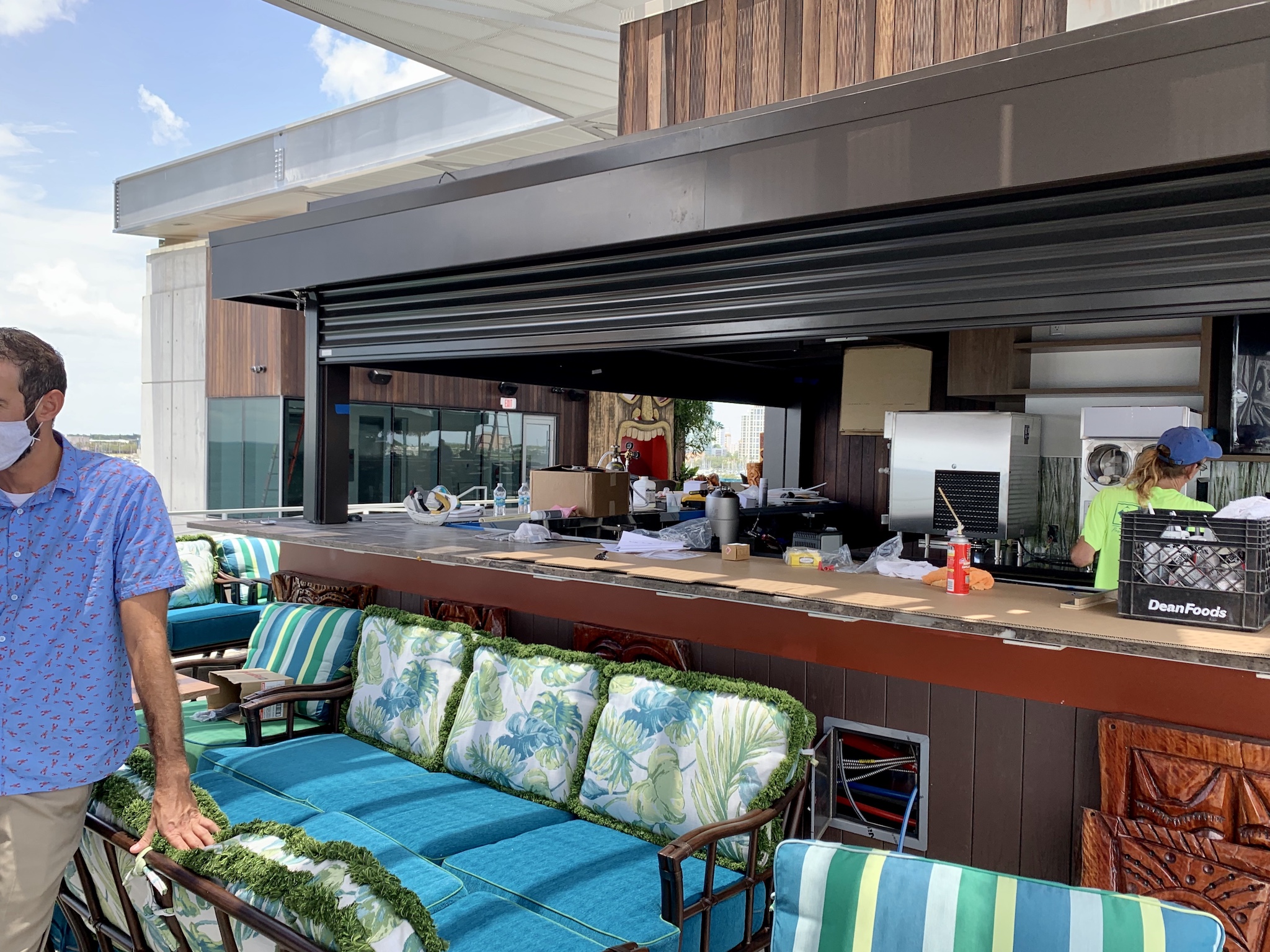 Located at the end of the St Pete Pier, Teak offers a Florida style menu featuring fresh local seafood, unique dishes, and a breathtaking view.Teak is family-friendly and offers vegan and gluten-free menu options staying current with dietary restrictions and food industry trends.
DISCLAIMER: Kevin, Lori, Abby, Haley, & Lindsey do not dine anonymously (this would be impossible) and we sometimes get free food (though never expected). However, we dine with the locals and we support our own. You will always get honesty in a respectful manner.

PLEASE NOTE: Reviews reflect a certain moment in time. Some restaurants stay extremely consistent over many years, and some change for the better or worse. Some things that may change are: chefs, recipes, food suppliers, ingredients, philosophies, ownership, etc. We always hope that you have the same good, or great experience we had.
More Foodies News, Reviews & Recipes
5 Responses