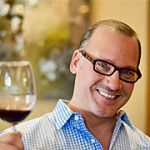 Kevin Godbee · Jan 23, 2018 · 4 min read
UPDATE: May 12, 2018 - The Hive is no longer in business.
I remember eating Prime Rib as a kid, and loving it. It's just so juicy and tender. I recently learned about Poké Bowls last year, so they are new to me, and even if they've actually been around for a long time, they are definitely at the top of the foodies Zeitgeist lately.
The Hive opened quietly just a few days before Christmas, and we paid a visit on January 11th. The décor of whimsical St. Pete themed murals makes it a fun, unique space. The menu also offers a unique eclectic selection of comestibles.  Executive Chef Patrick Franco is serving up; Prime Rib, Filet Mignon, Poké Bowls, Asian Noodles, and various seafood dishes. There is a full liquor bar, indoor and outdoor seating, and eventually, they will do events and weddings in an additional back dining room.
There is also a large courtyard with a smoker where there is a regular schedule of backyard parties planned. There is a pool in the works as well, and possibly live music.
Adding to the coolness of the ambiance is that The Vintin Hotel, which The Hive is part of, is a historic 1920s building that General Manager, Dan Soronen, refurbished and re-opened earlier last year. There's a great write-up on the hotel on ilovetheburg.com.
On the hotel's About Page, it reads; "The Hive Bar & Restaurant (coming winter 2018) takes its name from the honorable Vintin J. Hive himself. Yet, more importantly, it borrows liberally from his stack of tall tales and culinary adventures in the creation of a refreshingly unique dining experience—one that takes you away to the banks of the South Pacific without breaking your personal bank account here at home!"
Apparently, Dr. Hive was a well-traveled, character of sorts, fun-loving, tongue-in-cheek kind of guy that was a mentor to Dan. You can see Dr. Hive's influence in the food, drink, and even the décor.
They have been running all kinds of specials with the most popular ones being the $3 Three Olives martinis and $9.95 10 oz. Prime Rib until 7pm.
Lori enjoyed the Prime Rib, but next time she will ask that the Rosemary Bacon Butter be left off as it is not to her taste. She prefers all of her steaks to have no sauce, but the first time we always like to try things as they are on the menu.
I decided to have the Ginger Cured Salmon, Seared. You also have a choice of blackened or baked, and all entrées are served with your choice of Baked, Herb Roasted, or Garlic Butter Mashed Potatoes, Japanese Rice, Brown Rice, or Quinoa and a Seasonal Vegetable Blend in Herb Butter.
Lori got mashed potatoes with the prime rib, and I had brown rice with the salmon. I also added Blackened Shrimp for $9.95.
The salmon and shrimp were great, and I enjoyed the ginger and basil-infused butters on top.
We started with a complimentary, tasty little snack of pretzels with rosemary and garlic white-bean hummus with a basil infused oil. Chef tells us that he is changing the pretzels to pita chips, and the next hummus will be thyme and sage with a garlic oil.
Here are a few more items that we can't wait to go back and try. Photos courtesy of The Hive.
Spicy Tuna Poké with Green Onions, Shaved Onions, Diced Chili Peppers, Carrots, Sesame Seeds, Ginger Oil, Ginger Soy Sauce, and Yum Yum Sauce.
The Hive also offers Noodle Bowls of either Udon or Thai Noodles with Peanut, Bang Bang, Coconut Curry, or Garlic Sauce with either Shrimp, Crab, Scallops, Lobster, Seitan, Tofu, or Mixed Veggies.
If you headed over to The Hive right away, this is what the front door looks like at time of publication.
Here is a rendition of what it will look like in the future.
Here are some more views of the inside of The Hive, including a nice panorama.
The below image is a 360° panorama that might take a moment to load. You can grab it with your mouse (or finger on mobile) and move around to see the interior of The Hive. Click the little square in the bottom right corner to go fullscreen. You can also just move your phone and the image will move with you. If it doesn't seem to work on your iPad, lift it up and move it around. Try turning in a circle too ... and then do the hokey pokey for more fit bit points.
Spirited fun place in the historic 1920s Vintin Hotel in the Grand Central District of St. Petersburg. Serving up Prime Rib, Filet Mignon, Seafood, Poké Bowls & Asian Noodle dishes.