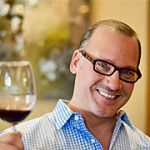 Kevin Godbee · Jul 23, 2019 · 3 min read
Brought to You by the Founder of Tryst on Beach Drive
About a year ago, Renaud Cowez sold the majority of his interest in the Beach Drive lounge, Tryst, and turned over operations to Wassim Nabulsi.
Recently, an opportunity arose that he couldn't pass up.
I have to admit that when I heard about the location, I was concerned. It's actually in a great spot, but for some odd reason, nothing in the past has worked there. Most recently, it was Luna Loca, and before that Asie - owned by Thuy Lee, and right next to her very successful La V.
Renaud tells us, "I've known Thuy for a long time. I'm the one who suggested she open a place downtown, and she's the one that asked if I was interested in this space."
Thuy maintains an interest in the new haunt, and Renaud is the operator. It's on him to make it a success.
After seeing the new space, the menu, and seeing who else is involved, I think this space finally has a winner.
When I walked in, and saw the team, I said; "The band is back together!"
Renaud has the original chef duo from his previous lounge - Sean Ford and Ricky Pence Jr. These guys make unbelievably amazing, creative, gastronomic treasures. They put their own personal signature on everything, and always in a good way.
Heading up the libations, is "Kung Fu Bartender", Pat Lee. It's a "SuperGroup" for sure!
The interior is spectacular. It's chic, but inviting. The couches and chairs are so comfortable, that you don't want to leave. What I thought was creative painting on the wall is actually oxidized copper. The interior design was done by Design by Rania, and the copper wall was done by Justin @Artistc Designs.
Executive Chef Sean Ford has created an absolutely drool-worthy menu. Here are some of the items. NOTE: This is subject to change as the menu is still being tweaked.
UPDATE: July 31, 2019 - Here are a few of the excellent items we ate at the "Friends & Family" last night. All of the food was super delicious!
Chicken Tikka Masala, punjab style slow cooked chicken, cucumber raita, almond & raisin, basmati rice.
Cuban Fritas churrasco style onions, manchego cheese, secret sauce, matchstick potatoes.
French Onion Soup Dumplings pan-fried and smothered in gruyere cheese.
Indonesian Chicken Satay marinated and char-grilled, spicy peanut sauce.
A few other items on the menu -
Appetizers
Char-Grilled "New Orleans style" Gulf Oysters garlic butter, parmigiano reggiano & romano cheese.
Foie Gras & Fig Empanadas arugula & serrano ham salad, balsamic.
Maine Lobster & Gulf Shrimp Cocktail Avion tequila, salsa verde, horseradish, watermelon radish.
Shared Plates
Char-Grilled Wild Gulf Prawns horseradish, lemon, lime, dill, Plugra
Maine Lobster Rolls lemon tarragon aioli, cucumber, scallion, bibb lettuce
Foie Gras Grand Slam Hudson Valley foie gras, Grand Marnier french toast, sunny side up quail egg
Korean Short Ribs, kimchi
Enchiladas Verdes, yuca creamed spinach, manchego cheese, green plantain dough, artichoke escabeche
Bigger Plates
La Paella (for 2) "the classic" shrimp, mussels, clams, chicken, chorizo, saffron rice
The Butcher - Creekstone Farms Ribeye (14 oz) or (8 oz) Filet Mignon au gratin potatoes & celeriac, haricot vert, sauce Renaud
These are just a few of the items on the menu.
There will be brunch on the weekends with "Deconstructed Bloody Marys" - basically, make your own, with one of the garnishes being stuffed grape leaves, along with other items with Mediterranean origins.
They will close at 1:00 am during the week, and 3:00 am on weekends.
Tropez St. Pete is targeting a soft-open date of August 1, and grand opening party in September.
Bonus: Valet Parking for the entire block is being arranged. So, that means if you're going to Iberian Rooster, IL Ritorno, La V, or any other place on the block, you can use the valet.
Tropez offers global cuisine and libations in a chic lounge environment.