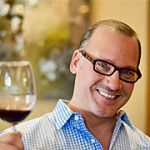 Kevin Godbee · Aug 15, 2016 · 2 min read
Back on July 10th, I asked for opinions on the best fish & chips, and The Queens Head got the most mentions.
Lori and I went recently. I was not fond of the fish & chips, but I did enjoy everything else - all of the other food, the cool décor, and the friendly, bubbly service we received from Sara-Ellen.
For me, the fish & chips were different than what I am used to. I enjoy a thicker piece of fish. This fillet was on the thin side. The other thing that that didn't work for me was the malt vinegar. I'm not a fan of it, and it was included in the fries, and in everything else because of the malt vinegar reduction on the plate. This also made the fish and the fries a little soggy, which hurt my experience.
Lori volunteered that this was traditional British fish & chips, so perhaps I'm not a fan of the real traditional stuff that has malt vinegar. I would have preferred some tartar sauce, but it was my own fault for not asking for it. The accompanying minted peas were tasty and fun.
The other two food items I loved! (It often happens that I like what Lori ordered better than what I did.)
Lori had the Steak & Ale Pie. She couldn't finish it, but I was happy to do so for her. It has steak, mushrooms & onions in a smithwicks brown gravy inside of large puff pastry. Lori was trying to eat the inside without the pastry that surrounds it. I found out that you should eat the steak, mushrooms and gravy with the pastry as the mouthfeel and flavor are much enhanced by including everything together.
We started with Crispy Cauliflower Cheddar Croquettes with Sriacha Aioli. I never knew that cauliflower could be so tasty. I could eat these all day!
Tell us what you think in the comments below, or follow the link to the listing in the restaurant guide to make your own review.
The Queens Head
2501 Central Ave
St. Petersburg, FL 33713
(727) 498-8584
http://www.thequeensheadbar.com/