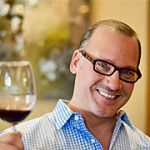 Kevin Godbee · Feb 23, 2018 · 3 min read
IL Ritorno is back!
Actually, they've been back since December 27th, but we finally got a chance to check out the new space on Valentine's Day.
They closed during the last quarter of 2017 to expand, nearly doubling their size, adding two more dining areas, an open kitchen, chef's bar, and full liquor. More details on the expansion can be found here.
We've been to IL Ritorno about 30 times since we first started going in 2014. All of those amazing visits, and we were still blown away on February 14, 2018. I guess when you haven't been for several months, you can forget what a magician Chef David Benstock is with food. He turns things into something greater than they already were.
We started with the customary, complimentary Focaccia Bread with olive oil pesto dipping sauce. IL Ritorno is the only restaurant where we actually eat the bread—all of it. The only time we've had bread this good is when we went to Italy a few years ago.
Now that IL Ritorno has a full bar, I started with my usual—a very dry martini, up with olives. I like that the glass is a cross between a cocktail and a coupe glass. It shoots up diagonally into a V, but at the very top it has a little curve.
For the first time ever, IL Ritorno has meatballs on the menu. These are no ordinary meatballs. These are an exclusive, unique invention from Chef Dave.
They are smaller than average, about the size of a golfball, with a fried breading coating them. They are stuffed with melted piave cheese and covered in a tangy smoked tomato sauce. Lori said they tasted  a little like Kalamata olives, piquant and savory.
Another primi was fried polenta in Ligurian olive oil, topped with osetra caviar.
The fried polenta was of course, delightfully crispy on the outside, and buttery on the inside with the caviar adding some salt and sweetness with the fun popping in your mouth.
A few years ago, it seemed like octopus had suddenly exploded on the scene and every other restaurant had it. IL Ritorno was one of the first places we had octopus in St. Pete, and it is still one of the best.
The current incarnation sits on a Smoked Bean Purée with Cannelini Beans, Black-Eyed Peas, Capers, and Heirloom Tomato. It was extremely tender with a nice char that made it smoky and buttery at the same time.
One of our long-time favorites is the Ricotta Gnocchi - Rabbit Bolognese with Crispy Shiitake, and Gremolata.
This dish is sweet, savory, and tangy with a lot of depth, complexity, and textures. Lori also picked up a tobacco flavored nuance on the finish.
The Celery-Root Tortellini will make your eyes roll back in your head, it's so amazing. It has parmesan brodo, shiitake mushrooms, ramps, and garlic shallots. You can't imagine how good this is unless you've had it. You can tell that they make all of their pastas fresh in-house. The tortellini, when you first put it in your mouth, has a sensual,  silky, creamy mouth-feel with a butter-like flavor.
The navel shape of the tortellini conveniently holds the velvety, savory broth. Biting into the little pasta sack creates a splash of salty, sweet, creamy flavors. The crispy shiitake mushrooms add just the right amount of saltiness and umami.
We ended our feast with a succulent Rack of Venison that was better than any rack of lamb I've ever had. The moist and tender meat sits on top of horseradish polenta, with blue foot mushrooms. There is charred wild spring garlic and Agliata sauce.
Being from New Jersey, where deer are abundant and hunted by every other house on the block, I've had my fair share of venison prepared by experts that have done it 100 times. Benstock's was the best I've ever had.
If you've never been to IL Ritorno, you are missing out. If you have gone, you need to go back soon. Tell them St. Petersburg Foodies sent you!
Northern Italian food with a modern flair.