The craft cocktail scene in downtown St. Petersburg continues to evolve with the reinvention of original mixtures. There's a variety of unique cocktail combinations that have been perfected by the most incredible bartenders around. Here's a list of the best craft cocktail spots that are getting major buzz in St. Pete. (With some recommendations, of course!)
1. Copper Shaker
The options here are exceptional from light and fruity to strong and boozy. A rustic atmosphere with intelligent bartenders and 20+ unique drink choices. Since much of the menu is whiskey inspired, I tried the Blackberry Habanero Sour first. The habanero flavor was there but not too overpowering if you can handle a little spice. (If you tend to stray away from spicy then I wouldn't recommend this one.) Next, I tried The Grind, which is for all coffee, espresso lovers made with Kahwa infused Wodka vodka, espresso and creme de cacao. I've never had a coffee infused craft cocktail, but this drink set the bar very high. You'll definitely leave Copper Shaker with an alcohol and coffee buzz with this one!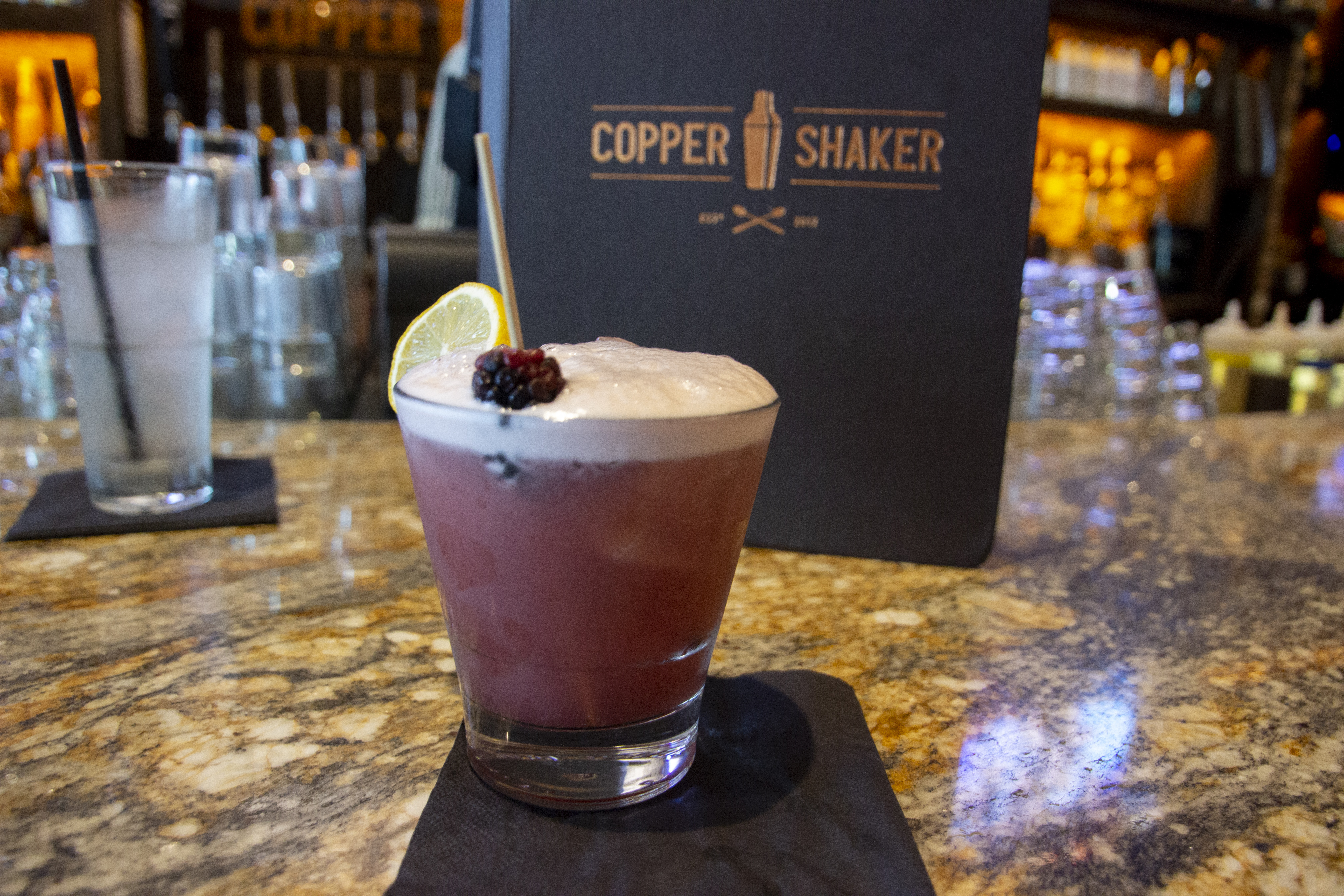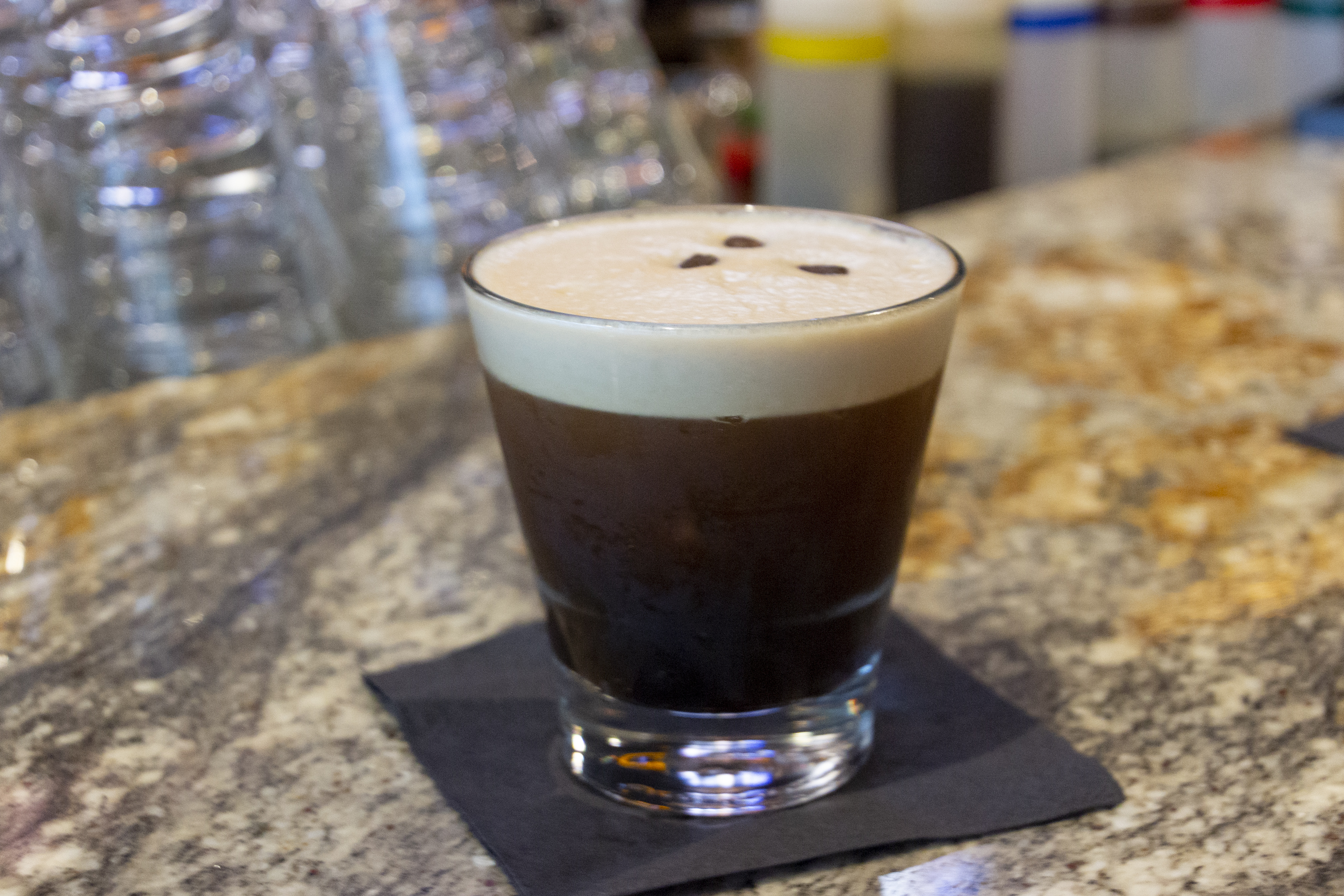 Copper Shaker
169 1st Ave North
St. Petersburg, FL 33701
(727) 351-2569
https://www.coppershaker.com
2. Mandarin Hide
This Central Avenue bar is not like the others. Here, you'll engage in a classy, sexy and stylish interior which adds to the craft cocktail experience! Their menu is incredibly impressive and each drink is it's own special mix, manifested by highly skilled bartenders. They set the bar high with the two cocktails I tried. Personally, Mandarin Hide is a pat-yourself-on-the-back/ you deserve it/ special occasion bar, but it's the perfect excuse to get dressed up and sip on some of the best cocktails. The standouts: The White Geese cocktail, a mix of Grey Goose Vodka, Lemon, Rosemary and Elderflower Prosecco Foam. This is a light and refreshing drink to sip with a lemon grass flavor. Also, the Purple Rain cocktail created with Bobbys Gin, Lavender, Lemon, Half & Half, Egg White and Tonic Water. This one is more of a creamy, dessert drink. Fun fact: the ice cubes are purple, the drink is white, and as the ice melts a purple stream is created hence the name, Purple Rain! Both were amazing and I'm most impressed.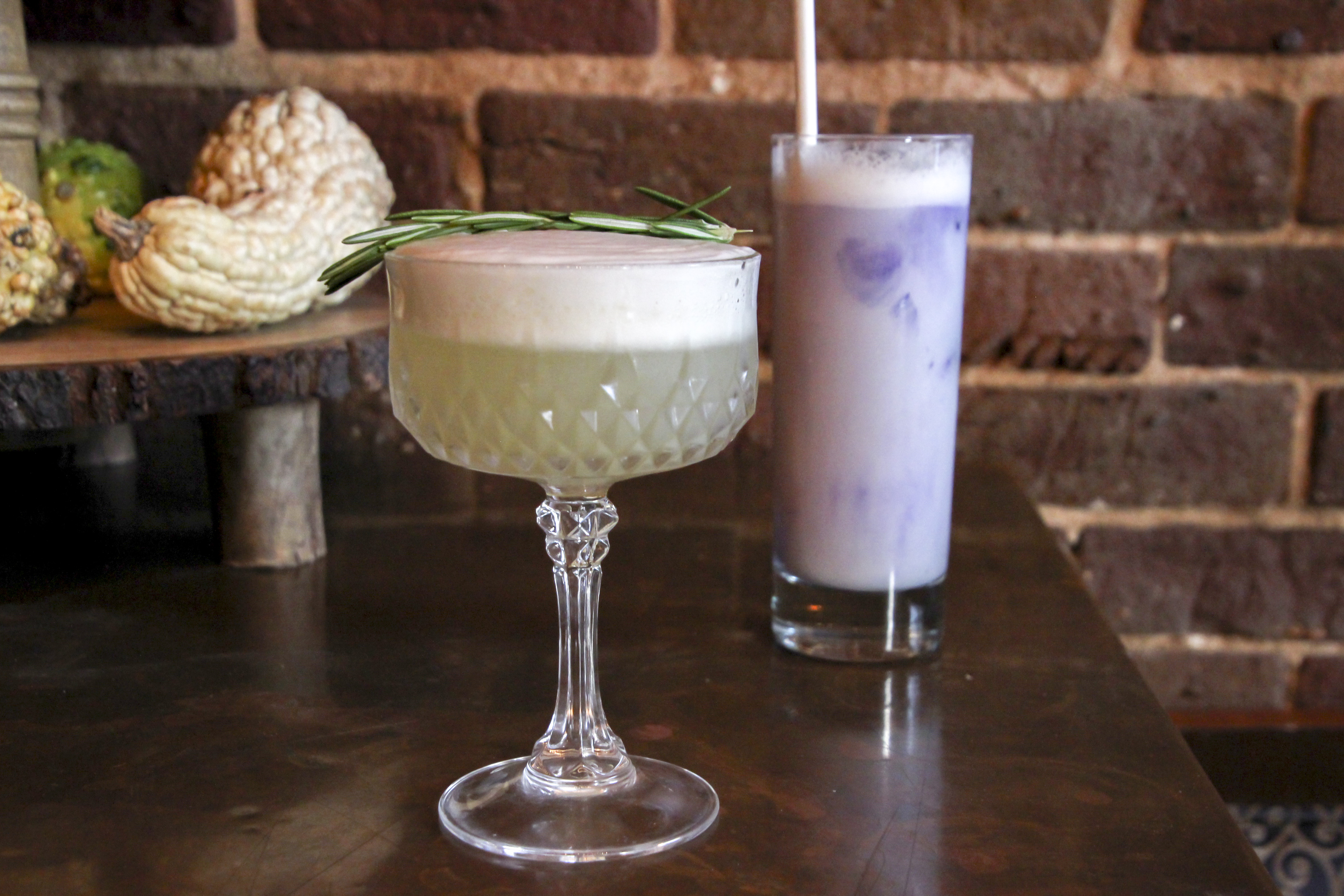 Mandarin Hide
231 Central Avenue North
St. Petersburg, FL 33701
(727) 440-9231
http://www.mandarinhide.com
3. Crafty Squirrel
If you're searching for a craft cocktail made with a little bit of this and a splash of that, look no further! Crafty Squirrel recently opened their doors on Central Ave and is the perfect hang out spot for some fun and fruity drinks, not to mention their $5 bar bites Monday-Friday from 4-7 p.m. The Flirtini is a mix of Smirnoff Raspberry, Bols Triple Sec, Cranberry, Pineapple, Lime and Champagne, AKA deliciousness. The Shindiggity is Bacardi Dragonberry, Bacardi Lemonade, Merlot, Pineapple, Orange and Cinnamon, which reminded me of a sangria blend. Both were super enjoyable to sip in a cool, new atmosphere right downtown.
Check out our food review of Crafty Squirrel, and the full menu here.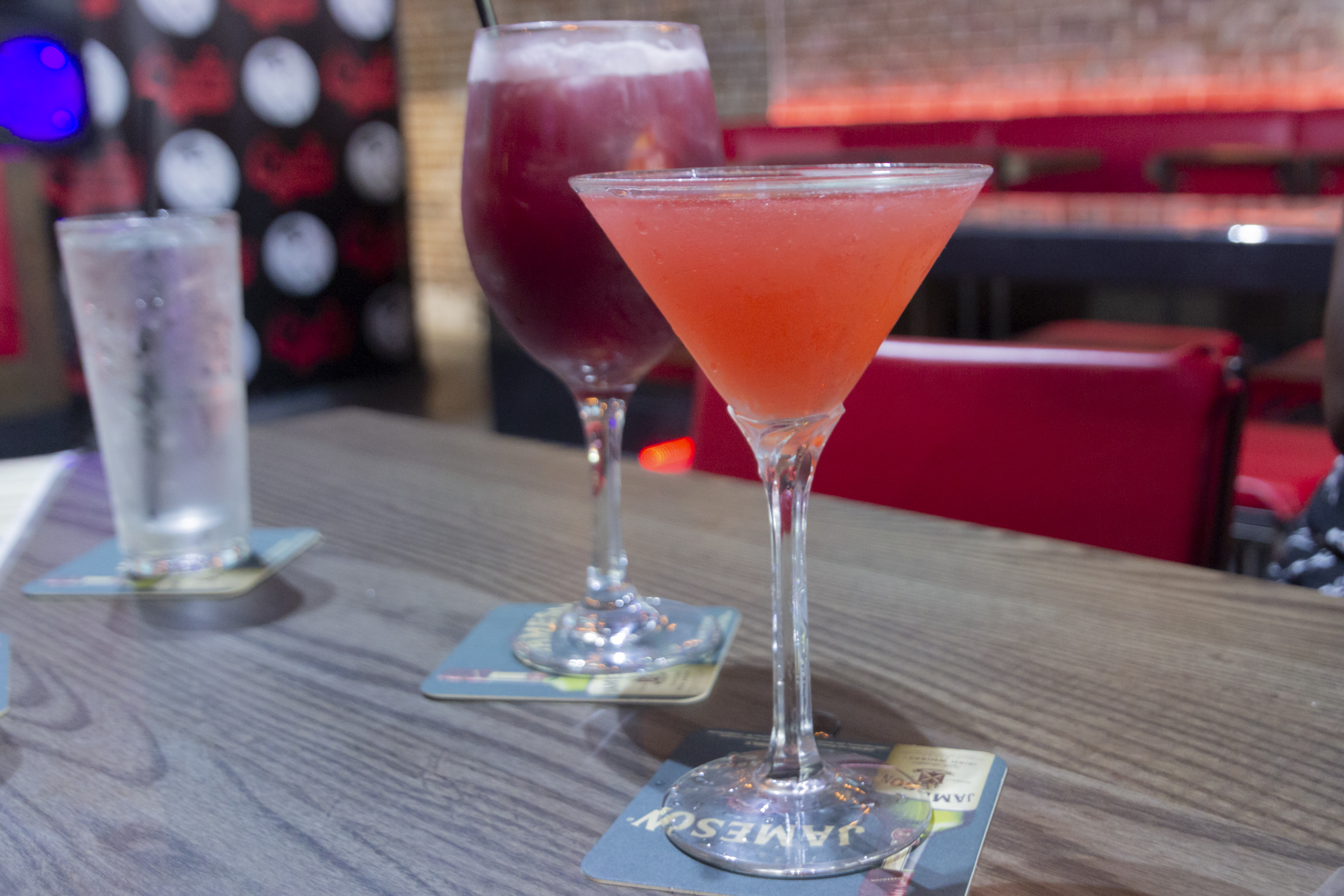 Crafty Squirrel
259 Central Ave
St. Petersburg, FL 33701
(727) 898-4888
https://craftysquirrel.com
4. Intermezzo Coffee & Cocktails
Calling all St. Pete locals who have a passion for coffee and cocktails, this place is for you! Come during the day to satisfy your espresso needs or stop by in the evening to sip on a handcrafted cocktail. Their coffee and drink menus are impressive and unlike any in St. Pete. For an imaginative craft cocktail on a hot day, I would recommend the Limonata or Paloma. The Limonata has Mint Infused Vodka, Elderflower Liqueur and House Lemon Soda and the Paloma is a mix of Tequila Blanco and House-Made Grapefruit Soda. Both simply delightful after the work day! Side note: The Royal Palm Market is every Thursday night at 6 p.m., right next to Intermezzo where you can enjoy live music, local shopping, food and drinks. Definitely check it out!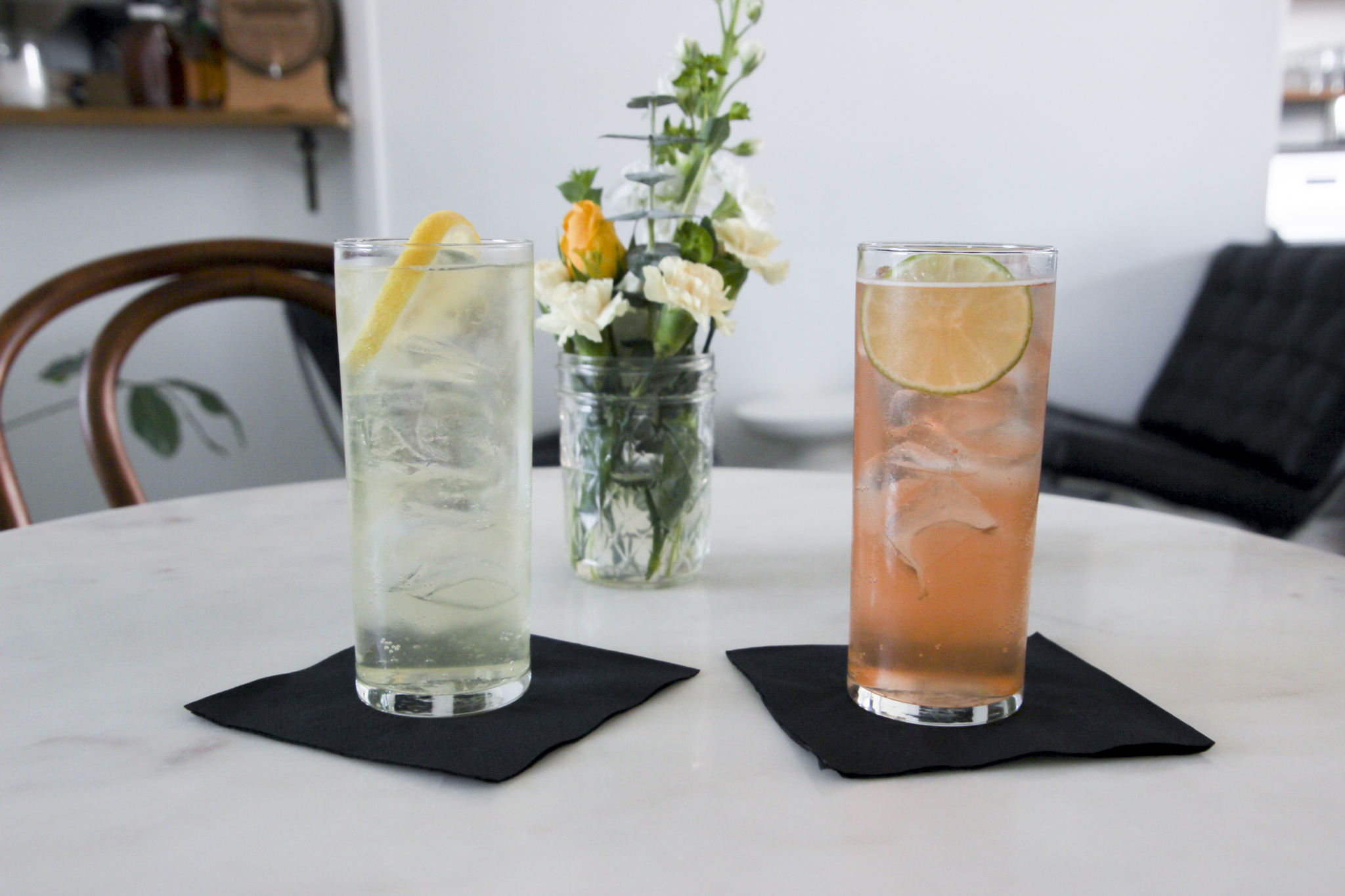 Intermezzo Coffee & Cocktails
1111 Central Ave
St. Petersburg, FL 33705
(727) 873-6664
https://intermezzo.co
5. Oyster Bar
Don't let this one fool ya! Though Oyster Bar is highly known for their oysters(well obviously!), they have an exceptional cocktail menu that has me wanting to go back to try more. The 'Muling Around' cocktail is my go-to for a good mule in St. Pete! It's a mix of Ketel One Citroen, Fresh Lime, Blueberries, Blackberries, Ginger Beer. A pretty typical mule with a refreshing blueberry kick. I also tried their 'Ruby Red Mockingjay', a pretty pink drink made with Absolute Ruby Red, Cointreau, Grapefruit Juice and Club Soda. This was harder to drink for me personally, but might be the perfect fit if you're seeking a strong one!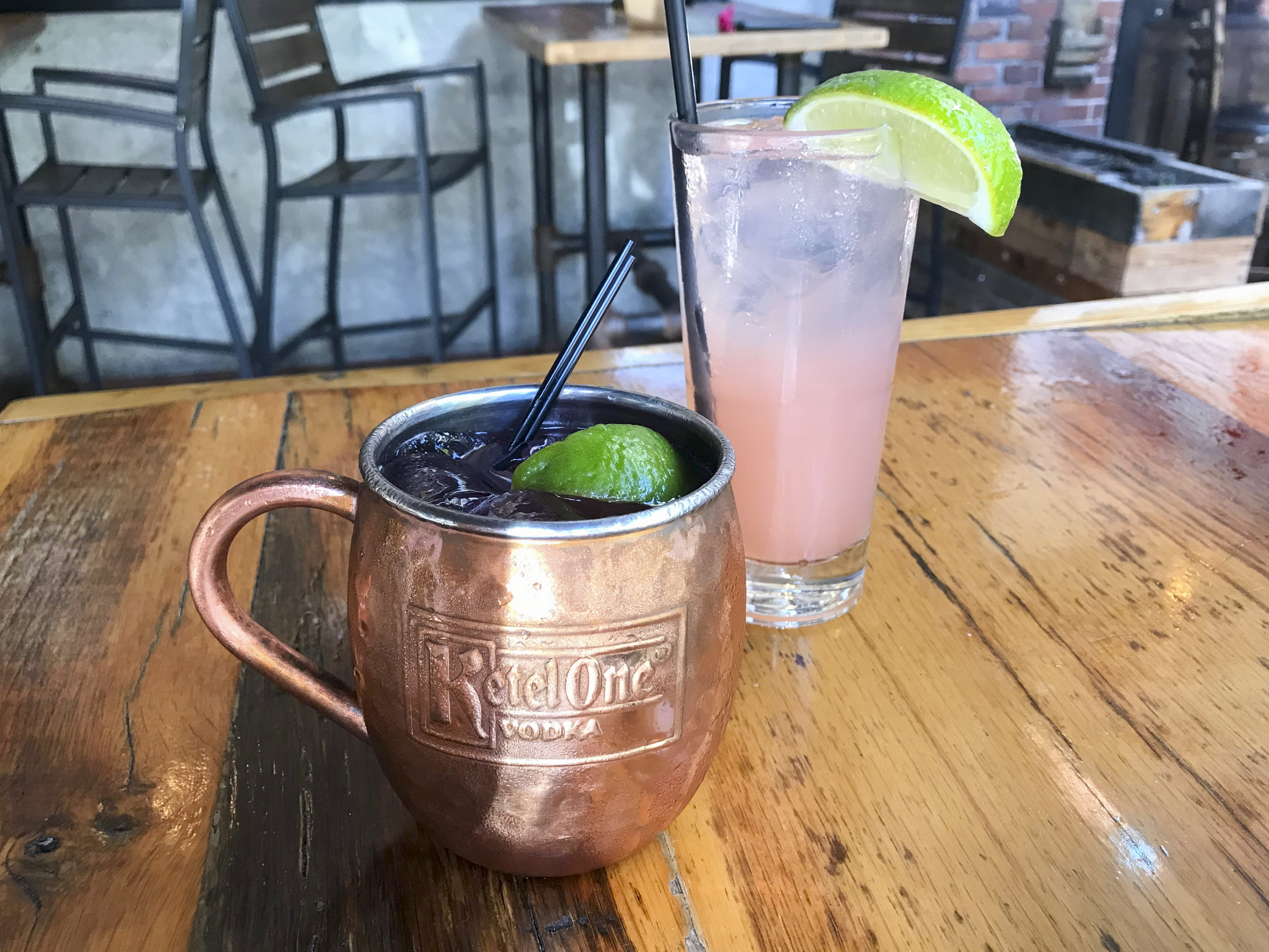 The Oyster Bar
249 Central Avenue North
St. Petersburg, FL 33701
(727) 897-9728
https://oysterbarstpete.com
6. The Canopy
This is probably the best spot to take your out-of-town friends, or for the perfect date! The Canopy at The Birchwood will provide great rooftop views and outstanding drinks. You have to try the Canopy Jewel, a mixture of St. Augustine Gin, St. Germain, Rose and Lavender Water, Honey, Cucumber and Lemon. The classic Blueberry Thyme Collins cocktail is also a great choice with Stoli Vodka, Fresh Lemon, Blueberry Puree, Fresh Picked Thyme, mixed with Club Soda. Both visually appealing and sweet to catch the perfect buzz.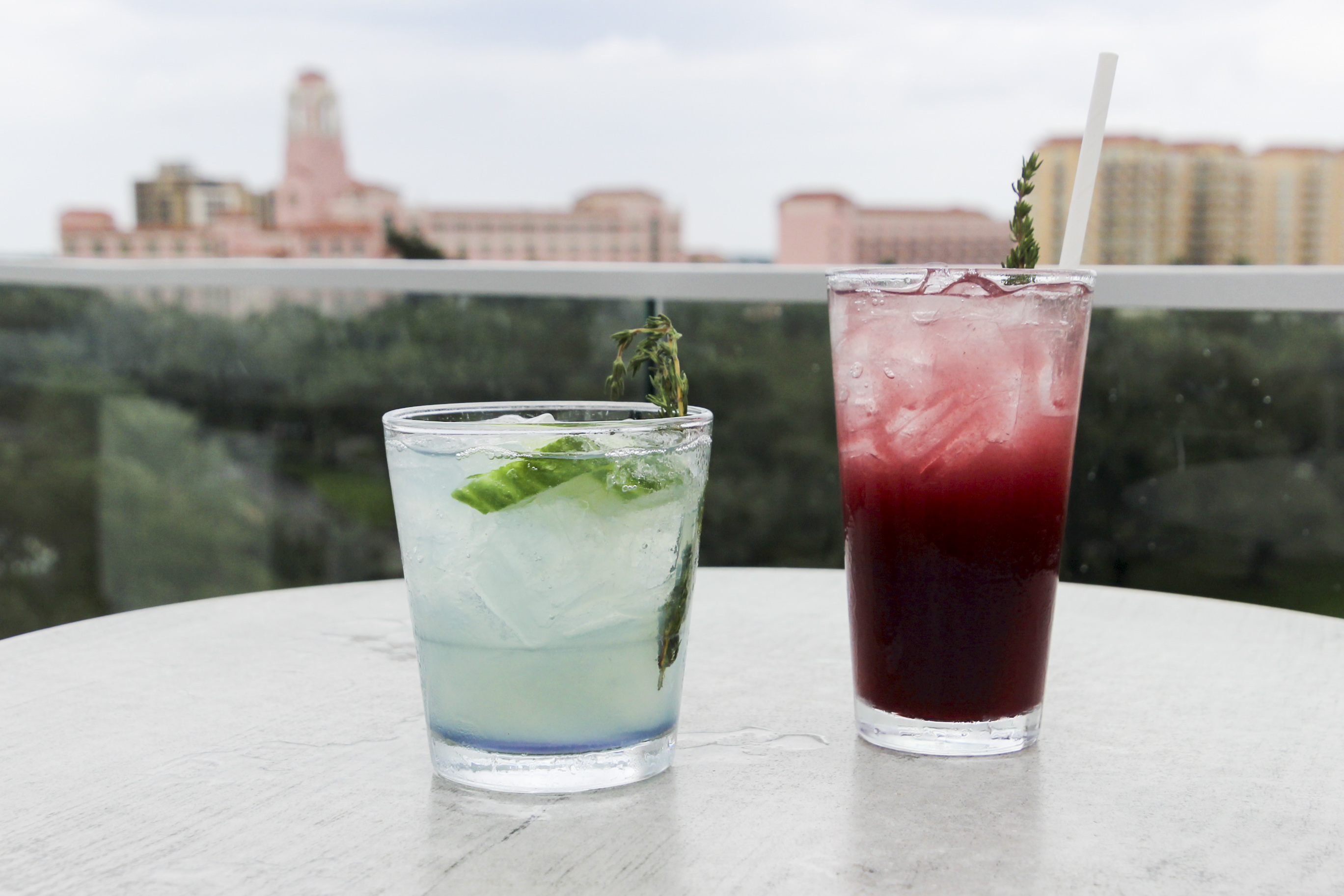 The Canopy
340 Beach Dr NE
St. Petersburg, FL 33701
(727) 896-1080
http://www.thebirchwood.com/thecanopy/
7. The Peabody
The atmosphere of this restaurant is unique enough to sit for hours, so why not do so while sipping on one of their tasty cocktails! The library-inspired decor, comfortable seating and attentive service brings a sophisticated vibe to St. Pete. Their spirits are elegant and local. This is THE spot for good conversations, starting with the stories behind each cocktail, which are named after writers and poems. I tried the Daisy Miller, a mix of Four Roses Bourbon, Monin Hibiscus Syrup, Cold-Pressed Lemon Juice and Filthy Cherry. This is the drink for you if you like a refreshing, fruity flavor that warms you up inside!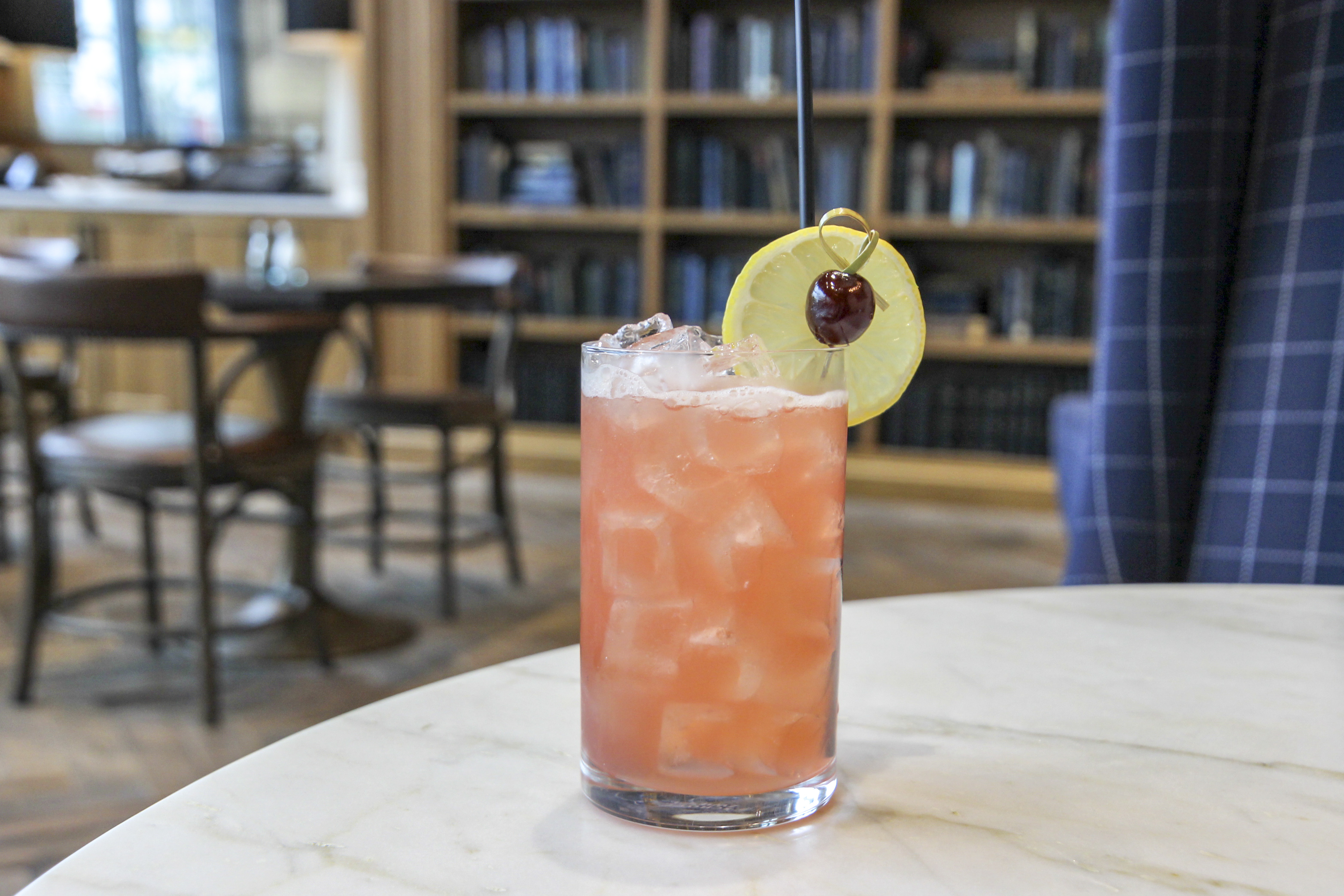 The Peabody
600 5th St South
St. Petersburg, FL 33701
(727) 369-9969
https://peabodyrestaurant.com
8. The Left Bank Bistro
Another new spot in St. Pete! A Paris inspired 1920's bistro with an impressive artistic aesthetic! You'll want to come here to enjoy a good conversation with an excellent drink in hand. The cocktail menu is great with a unique twist on those original cocktails we're used to, plus they're named after spectacular artists! I recommend trying The Baker, a creation of Tito's Vodka, Prosecco, Crème de Cassis, Simple Syrup and Fresh Squeezed Lemon Juice. This one was refreshing and bubbly, a perfect drink to sip on all night! Another delicious one, The Man Ray, a mix of Van Gogh Vanilla Vodka, Shot of Buddy Brew Espresso, Godiva Chocolate Liqueur and Kahlua. Woo! This one really hit that dessert spot. I am a huge coffee and chocolate fanatic, so I was happy with this mix of all of my favorite things!
Check out our review of The Left Bank Bistro here.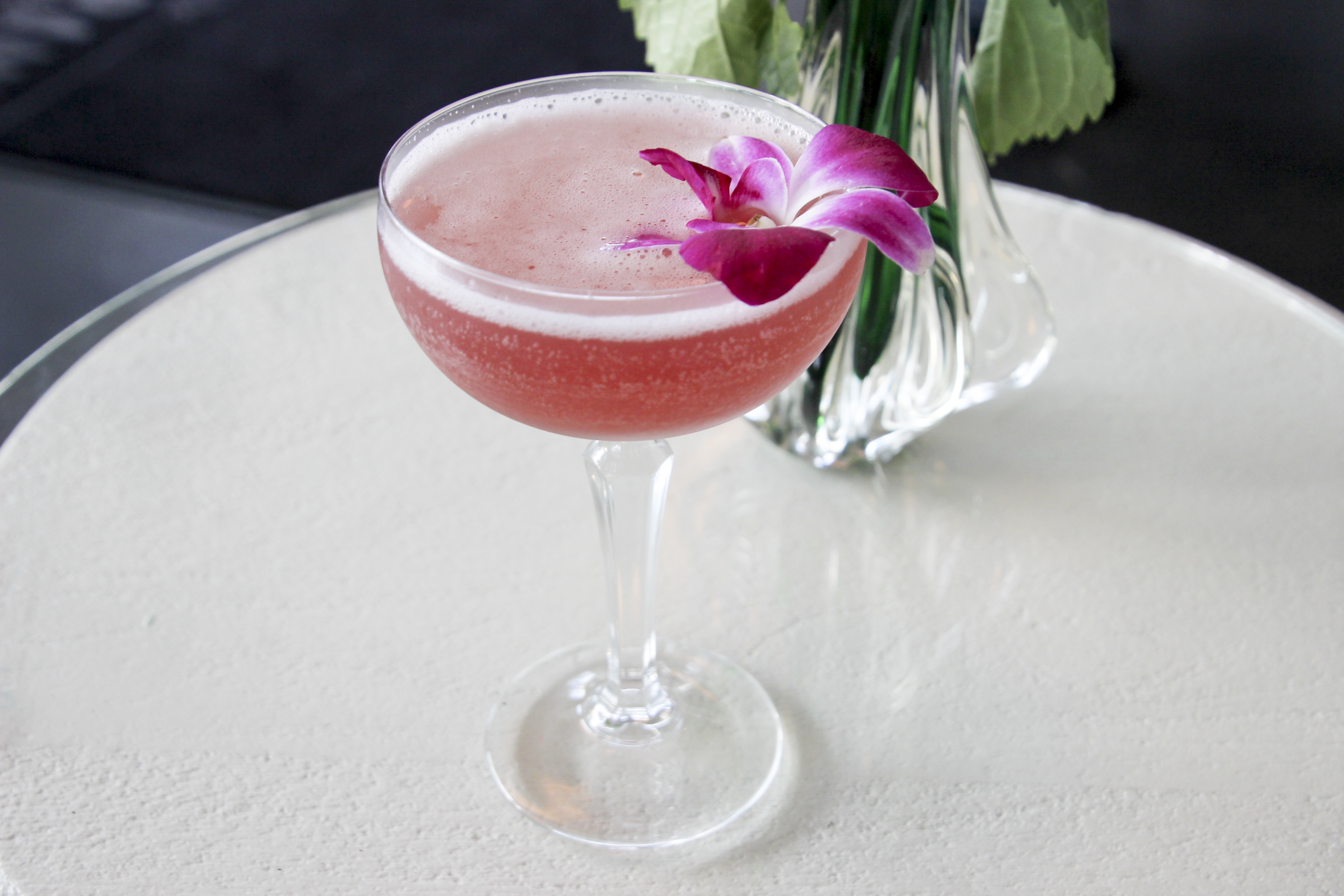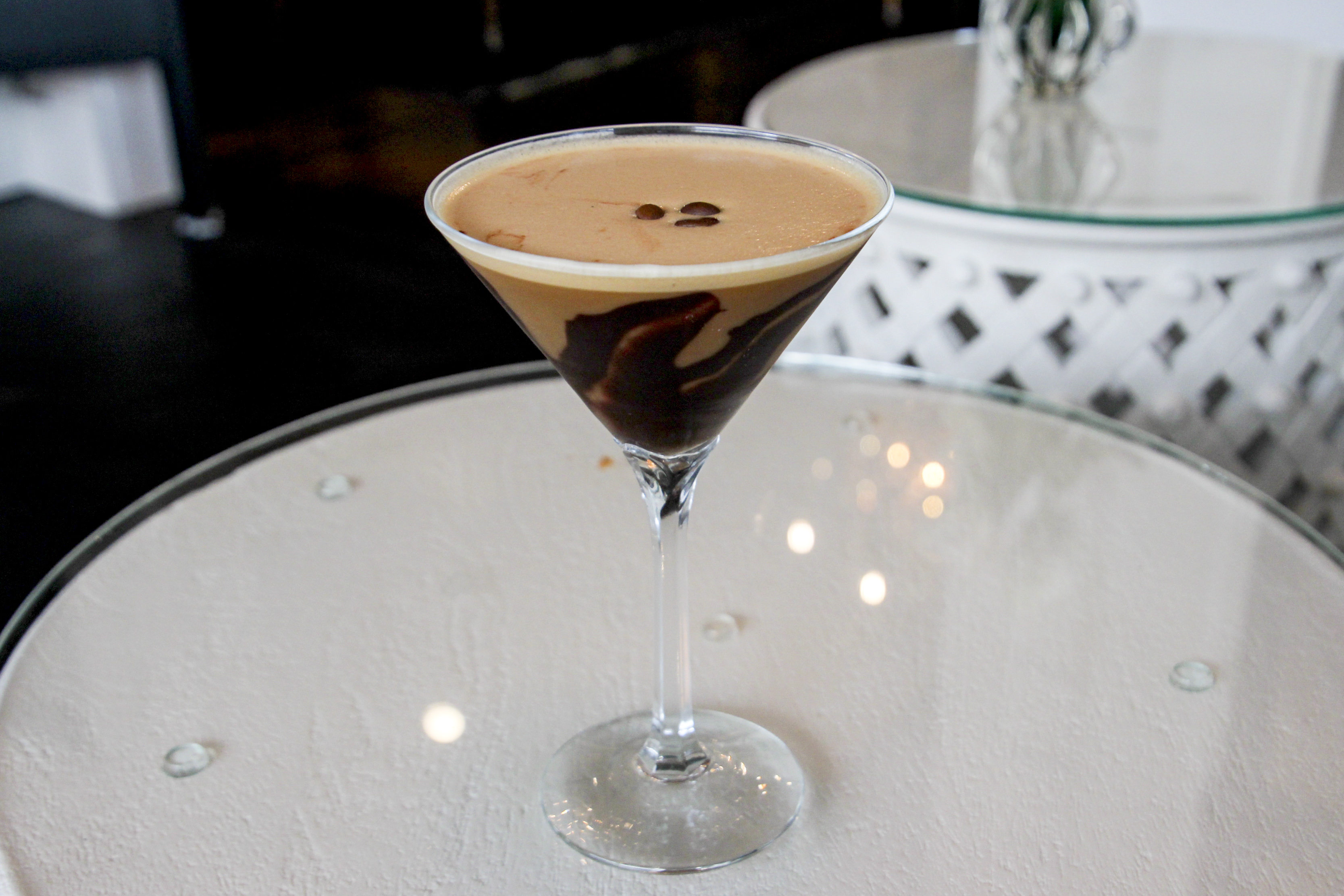 The Left Bank Bistro
1225 Dr M.L.K. Jr St N.
St. Petersburg, FL 33701
(727) 256-1691
https://www.theleftbankbistro.com
9. Ichicoro Ane
You don't want to miss this underground Japanese restaurant because they offer a notable cocktail menu and a spark of culture! The cocktail list is made with thoughtful ingredients that create flavorful drinks. I recommend trying the Black Mage, a dark drink made with Activated Charcoal, Amaro, IPA, Pineapple Turbinado and Lime Juice. It has a smooth, juice-like taste with a semi charcoal twist. It's delightful and probably different from any drink you're used to!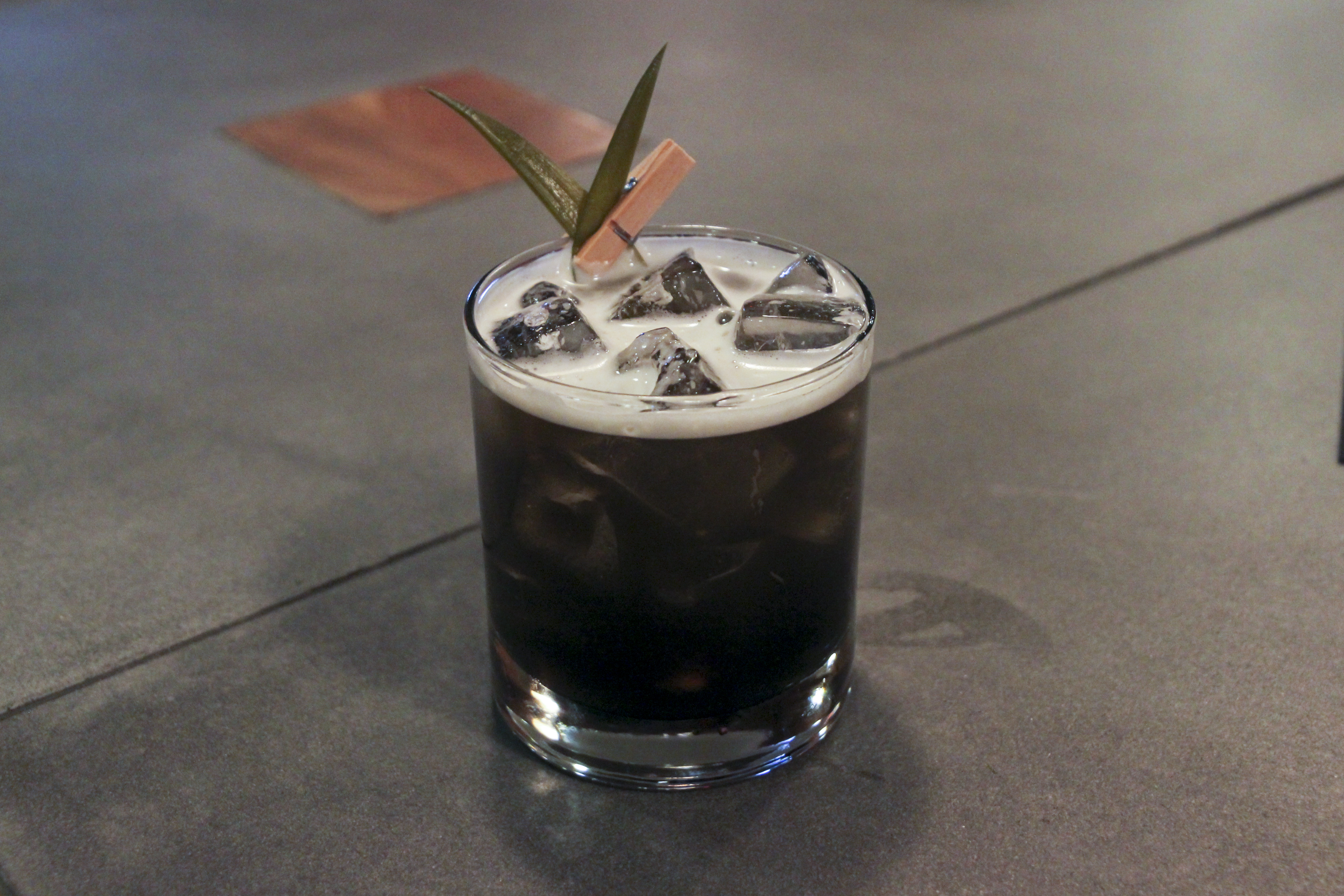 Ichicoro Ane
260 1st Ave South
St. Petersburg, FL 33701
(727) 300-0281
https://www.ichicoroane.com
10. Sushi Inc
Ever since trying their Blueberry Lemonade months ago, it has become my go-to for a refreshing and simple drink. Even though it's a straightforward mix of Stoli Blueberry Vodka, Fresh Lemon, Blueberries and Rosemary, it never fails! Plus, it's only $5 during happy hour (everyday 4-7 p.m. and all night on Thursday). Another great one is the Saint Hendricks cocktail, a mix of Hendricks Gin, Saint Germaine, Fresh Lemon and Rosemary. Another easy blend that gets the job done!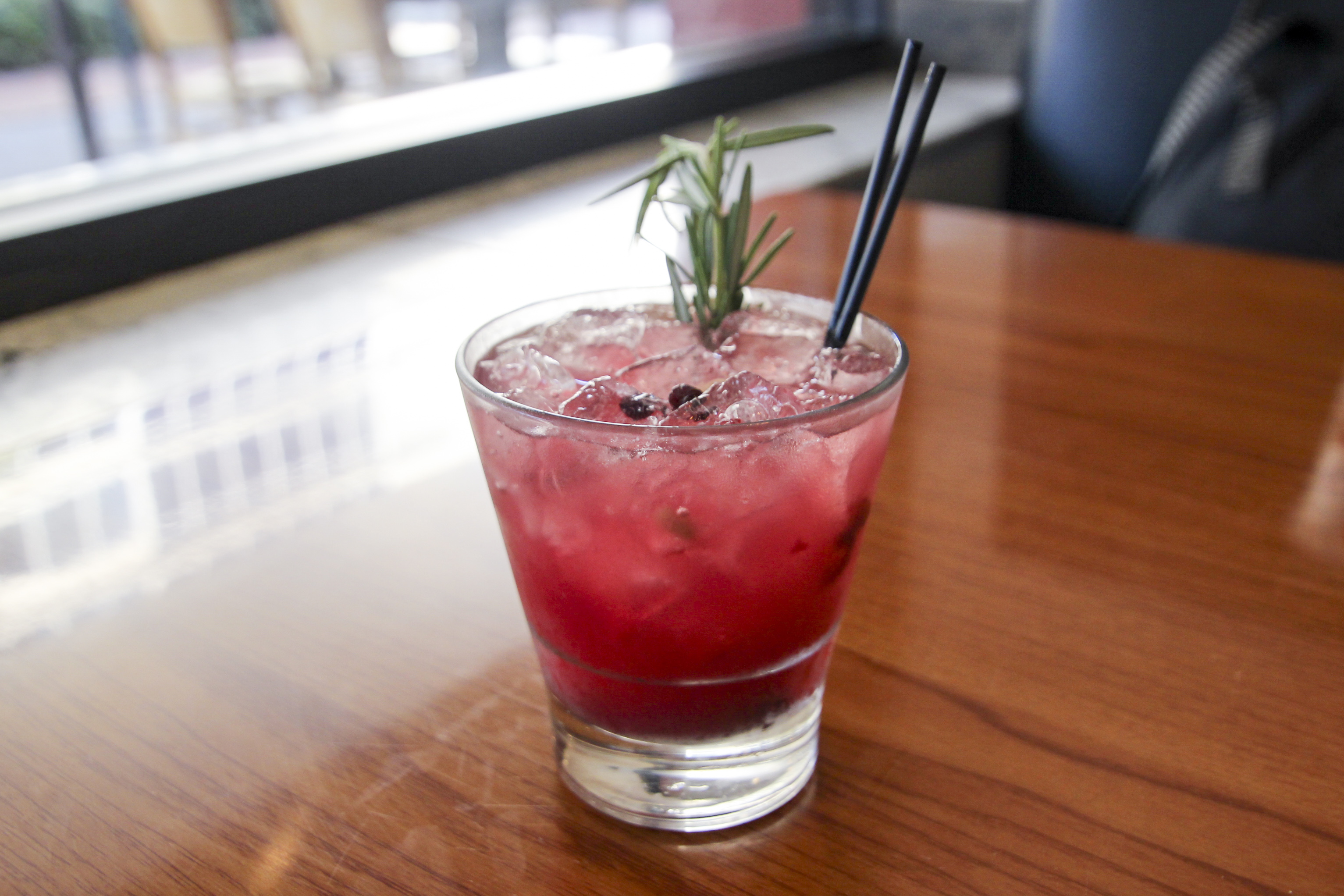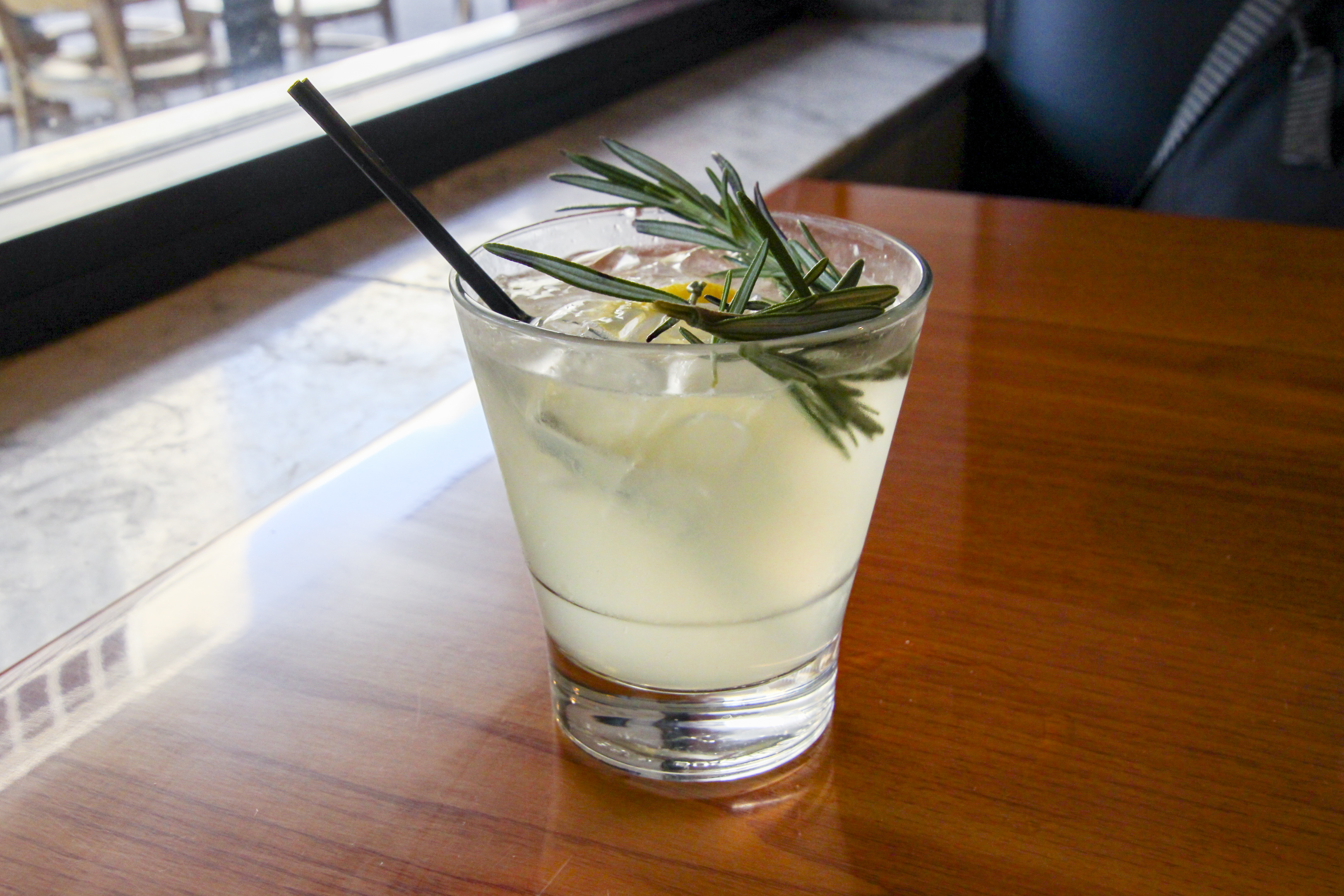 Sushi Inc
270 1st Ave North
St. Petersburg, FL 33701
(727) 800-9977
http://sushiincorporated.com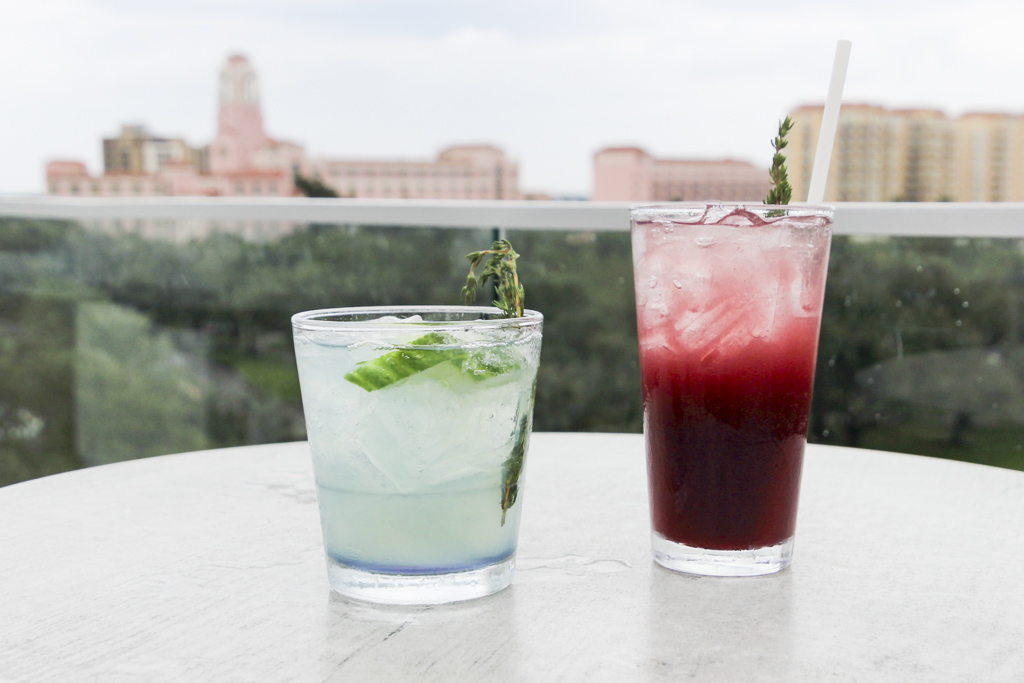 Readers Rating

Rated 4.8 stars




4.8

/ 5 (

Reviewers

)

Spectacular
---
Here's a list of the best craft cocktails menus in St. Petersburg