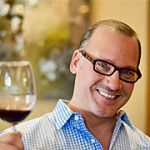 Kevin Godbee · Oct 4, 2018 · 3 min read
The Left Bank Bistro is a new St. Pete restaurant in the Historic Uptown / Crescent Heights area of town. It's located on MLK a couple of blocks north of Hook's. It's best described as "accessible French cuisine, coffee & cocktails in an intimate, inviting setting."
They are now open for business in phase 1, which is 7am - 11 am (every day except Tuesday) for breakfast items, such as coffee and pastries, and Happy Hour (Wed-Mon) 4Pm - 8Pm, with cocktails, wine and bar bites - small plates for $7 each. Lunch service will start within the next week or so, and sometime after that, dinner will be phased in.
It's a quite cozy, and homey place. Their website reads; "The Left Bank, called "La Rive Gauche" in French, is on the southern side of the Seine River. It is by far the smaller section of Paris, and historically known as the artistic part of the city. This is where many of the famous writers and artists who once called Paris home – including Picasso, Matisse, and Hemingway – once lived. It is this rich history of art and culture that The Left Bank Bistro draws its inspiration from." The Left Bank Bistro certainly delivers on this image and feeling.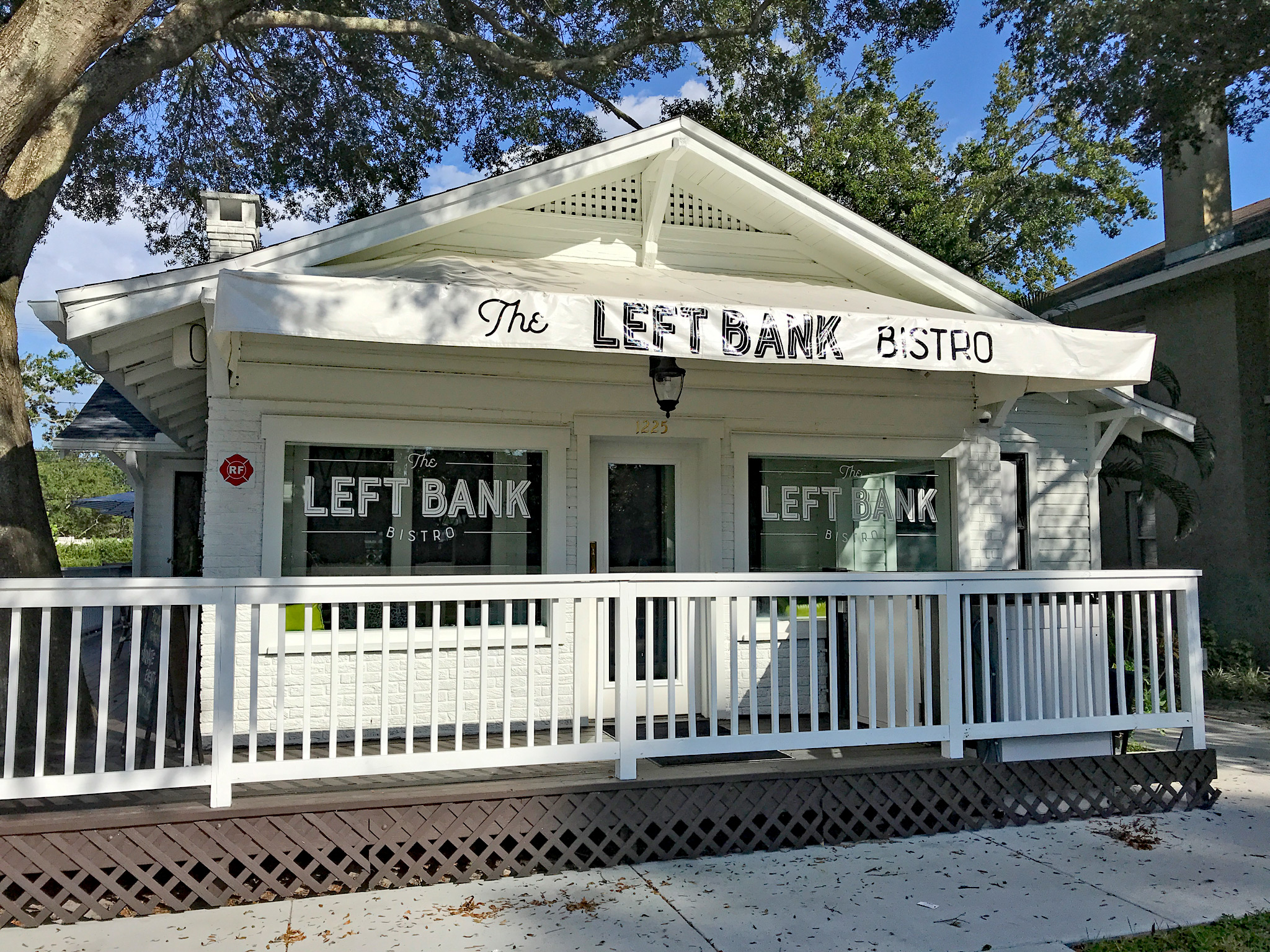 Now that we've shown you how awesome the space is, let's get into how awesome the food and drinks are too.
Here's what we had.
The Baker - Tito's vodka, prosecco, crème de cassis, fresh squeezed lemon juice.
The Colette - Ginraw gin, St. Germaine, Aperol, fresh squeezed lemon juice with an orange twist. Both drinks were light, refreshing and not too sweet. Our favorite was the Colette, but both were delicious.
Petite Cheeseboard - Chef's selection of cheeses, whole grain mustard, crackers, seasonal fruit. This board was lovely and quite impressive for a $7 bar bite. The honeycomb and mustard went splendidly with the creamier cheeses. We enjoyed the Gruyere just by itself. Let's just say nothing was left to waste, instead it added to our waist.
The pretzels were just an added bonus. The dipping sauce is house-made and almost has a marsala sauce style flavor, rich and yummy.
Deconstructed Deviled Eggs - Cider braised pork belly topped with deviled egg. This bar bite is really just one bite, but it is a bite full of tasty pork belly and creamy egg goodness. Recommended for richness and decadence.
Chicken Liver Pâté - Milk-soaked overnite, blended with Marsala, cream & butter paired with marmalade & lavosh crackers. This dish was a surprise. Most pâté is more sturdy in texture. This one is more creamy with delicate liver flavoring that when mixed with the marmalade provided not only scrumptious flavor but a delightful mouth feel.
Bistro Frites - Crispy Belgian-style fries with choice of sauce: truffle ketchup, house aioli or curry remoulade. Our frites were served with the house aioli which was quite lemony in flavor. I would like to try the other options next. But I must say the frites by themselves are outstandingly flavored and delicious, even as they cooled off. That is the mark of a good fry. The only thing is that they were not as crispy as I expected based on the description. That is easily remedied.
Of these items that we sampled, we truly enjoyed them all and look forward to trying the rest of the items. We are very much looking forward to the lunch and dinner offerings. But for now...head on over and see what all of the fuss it about while they are offering this extended happy hour.



Accessible French cuisine, coffee & cocktails in an intimate, inviting setting.