Williamsburg Cucina: Show-Stopping, Farm to Table-Fresh Rustic Italian
Williamsburg Cucina: Show-Stopping, Farm to Table-Fresh Rustic Italian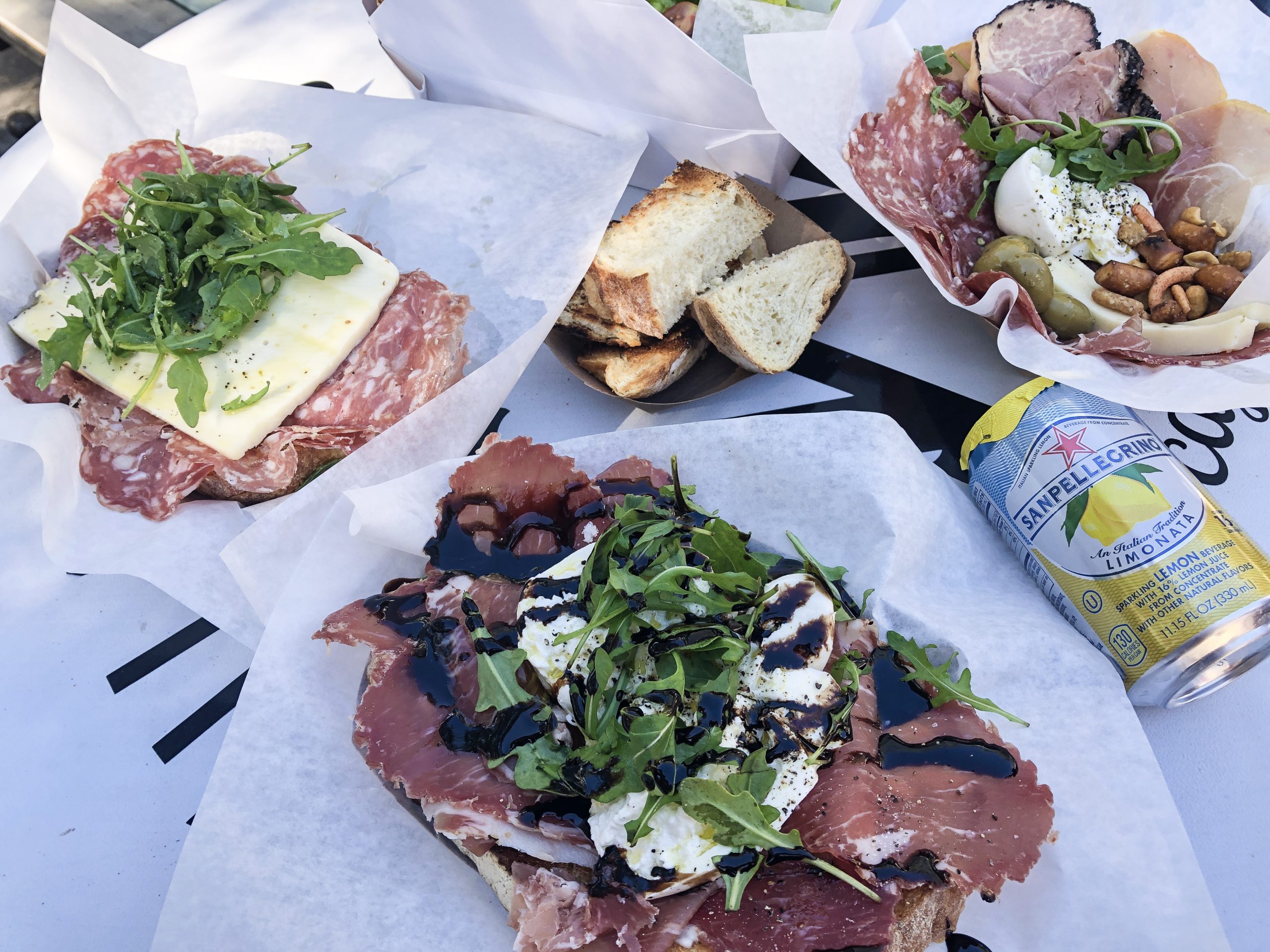 Do what you love, and you'll never work a day in your life…do what you love, with the one you love, and you're living the dream. That's precisely what the life of Niky and Sophia, the owners of Williamsburg Cucina, looks like.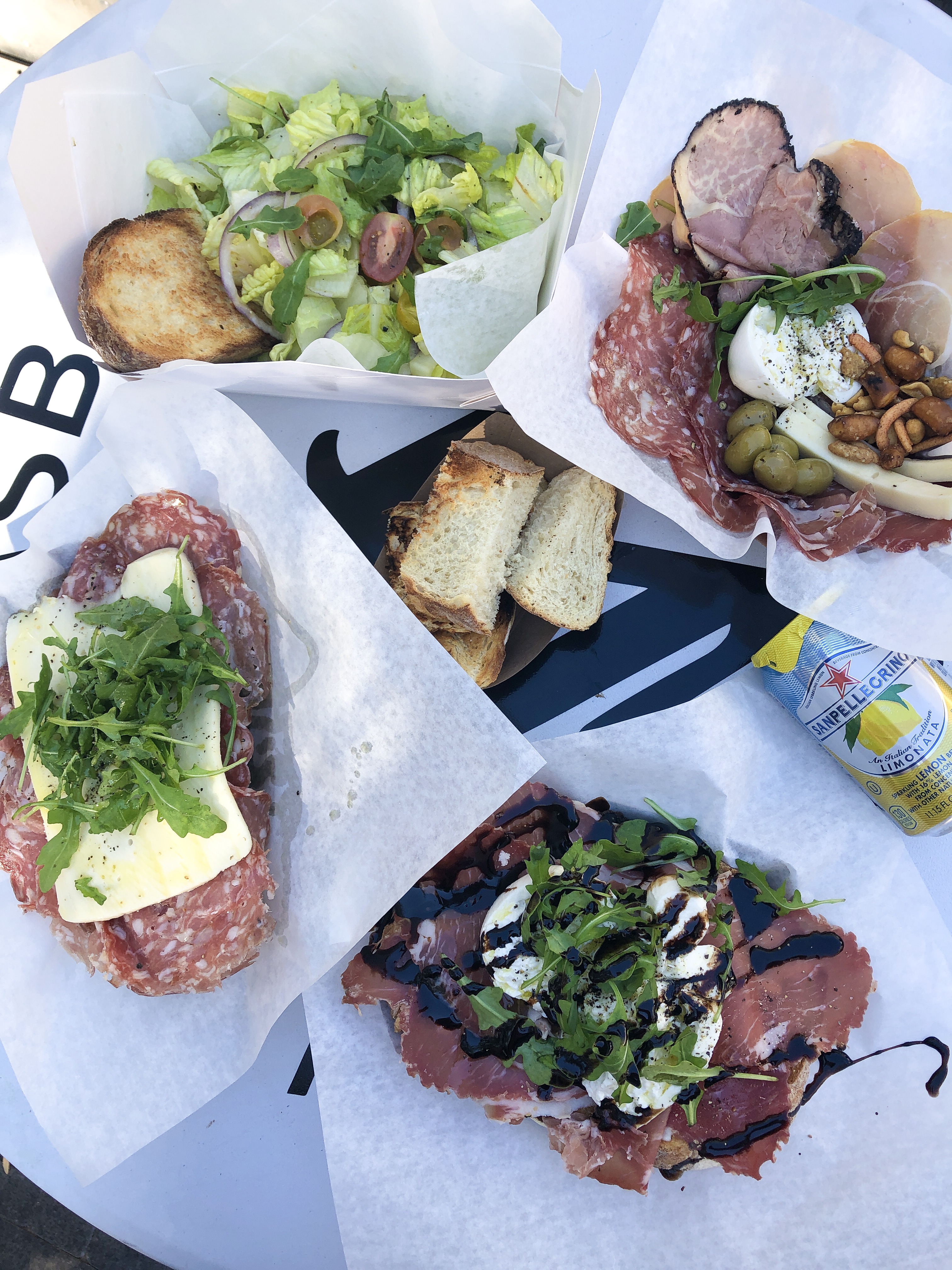 Williamsburg Cucina has been in operation for approximately seven months and came to fruition after friends and family recognized the passion for cooking that is instilled in Sophia and Niky. Growing up, the couple each had grandparents who thrived in the cooking industry. Niky's grandparent's owned and operated the most famous Bottega in Rimini Italy. Sophia obtained her love for cooking from her grandfathers: one was a sensational professional baker, while the other was a respected chef in the Army.  The story of Sophia and Niky began when the two crossed paths at a Pizzeria under the Brooklyn Bridge. Shortly after that meeting, they not only found love in one another, but they also uncovered it in a passion that they both shared: food.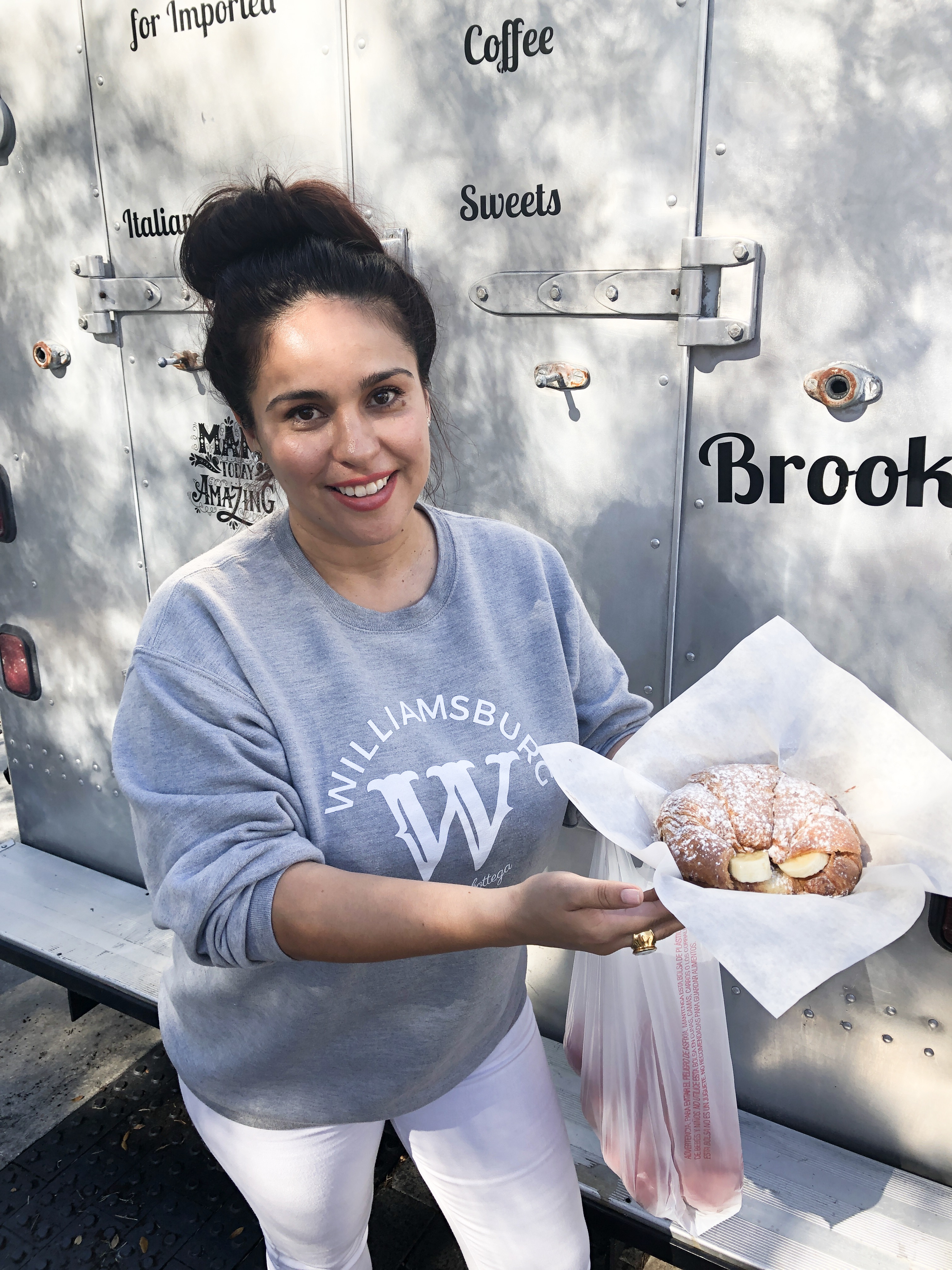 The idea for a food truck began in their Williamsburg Brooklyn apartment, where they would frequently host friends and family for a cookout. It was no secret that everyone was always more than eager to indulge in their food and many suggested that they open their own restaurant. So, Sophia and Niky took a leap and surrendered to the flow of the universe. Their love affair with food and travel ultimately lead them to pursue a food truck.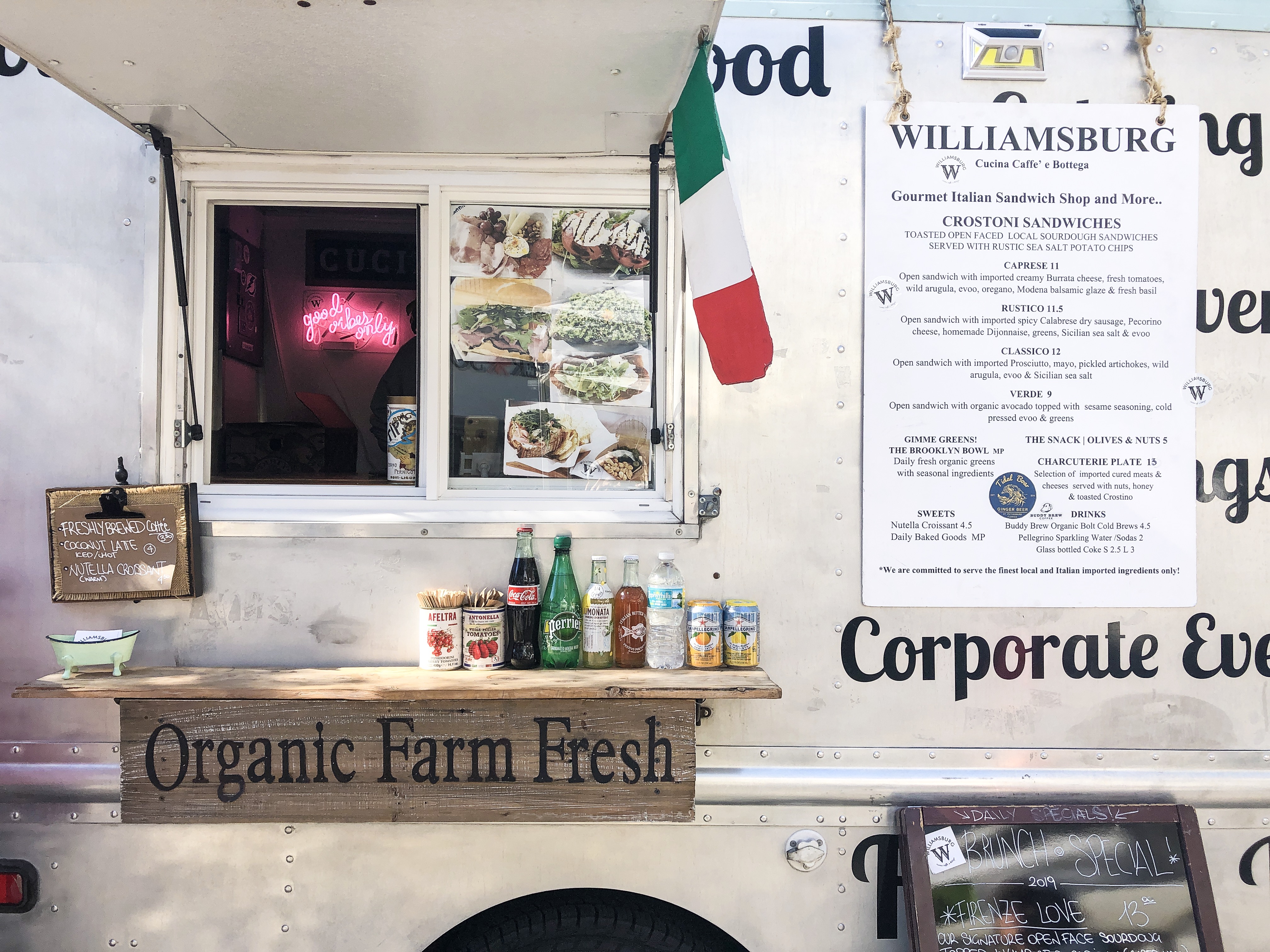 Sophia and Niky, along with their food truck, ultimately landed in Tampa Bay from New York by chance. They were in search of leaving behind the fast-paced life in New York and desired a location that was warm year-round, and on the water (because who doesn't want that! Am I right?). Upon arrival, the couple quickly noted that the area was lacking in food trucks with quality, locally-sourced ingredients. So, they made it their mission to impress their vision upon the locals, a vision comprised of a food truck which offers gourmet, farm-to-table fare. I can attest to the fact that they undoubtedly hit the nail on the head with their execution.
Offerings on their menu include, but are not limited to: Open-faced Crostini sandwiches, Charcuterie, Organic greens, and a wide array of drinks, such as San Pellegrino and fresh brewed coffee. They opted for Artisan Italian street food with a Brooklyn influence as their class of food to serve, because of their roots, as well as their journey. Most of their meats and cheeses are imported straight from Italy and their greens and veggies are always locally grown and sourced- how fabulous is that?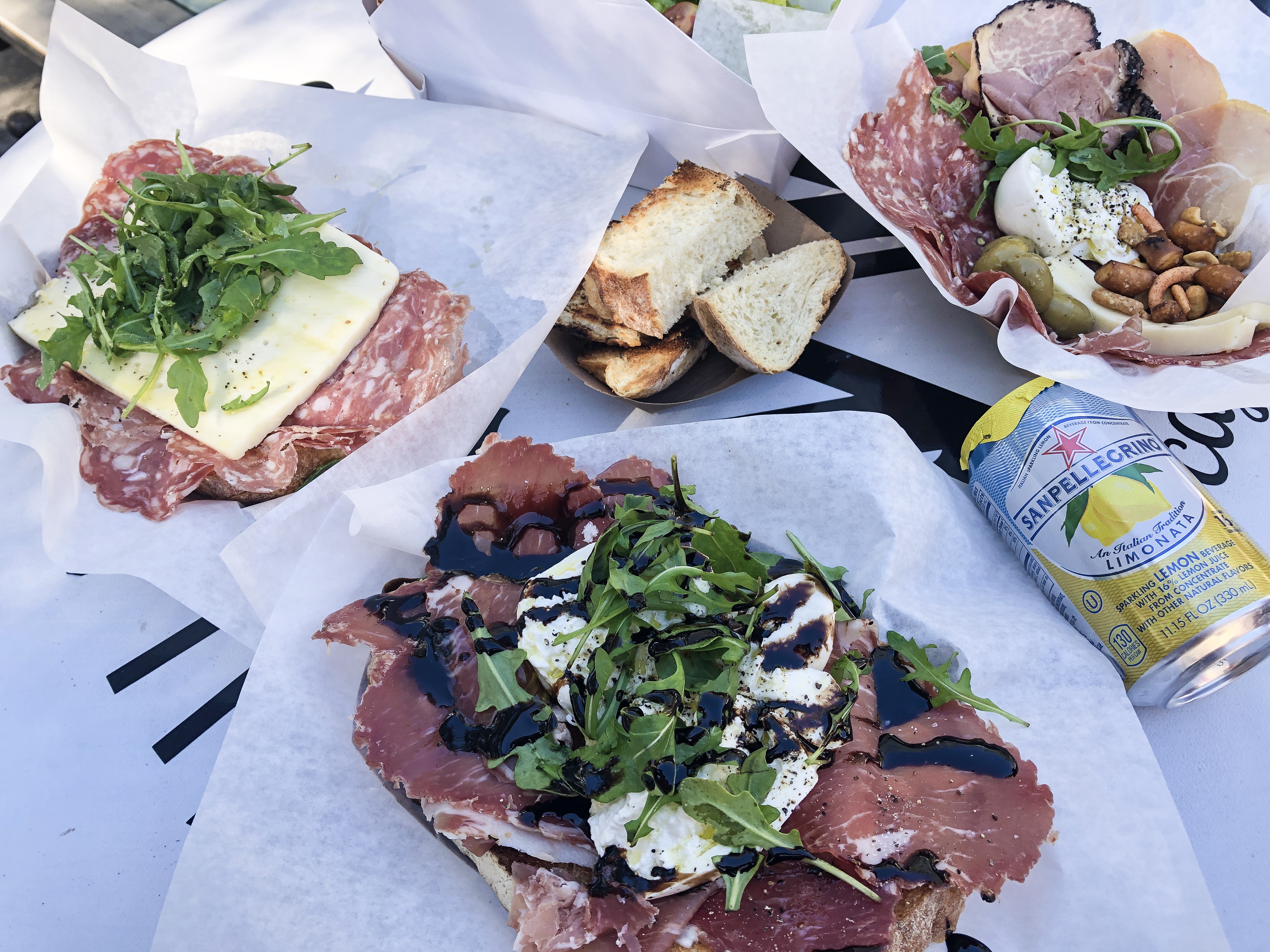 Recently, we tracked down the popular food truck at the Hyde Park Market, which happens on the first Sunday of every month. After ordering (and devouring) a handful of items from Williamsburg Cucina, it was easy to see why there was such a large crowd/line formed around the truck. There was a hightop table placed directly to the right of the food truck that I snagged immediately after it became available. As soon as we had been given all of our food, every other person stopped and exclaimed how beautiful the food looked, asked what we ordered and then hopped in line to try it for themselves.
First up, the Charcuterie. I can say without hesitation that I have never encountered a food truck that offers it. I'm a sucker for a Charcuterie plate anywhere we eat, so of course we ordered it. The plate comes with a selection of imported cured meats and cheeses, nuts, olives, honey and toasted Crostino. It is so simple, yet, so remarkable. Besides, what's not to love about a pretty little assortment of imported ingredients? It's perfect for sharing as a quick snack for two or as a meal for one.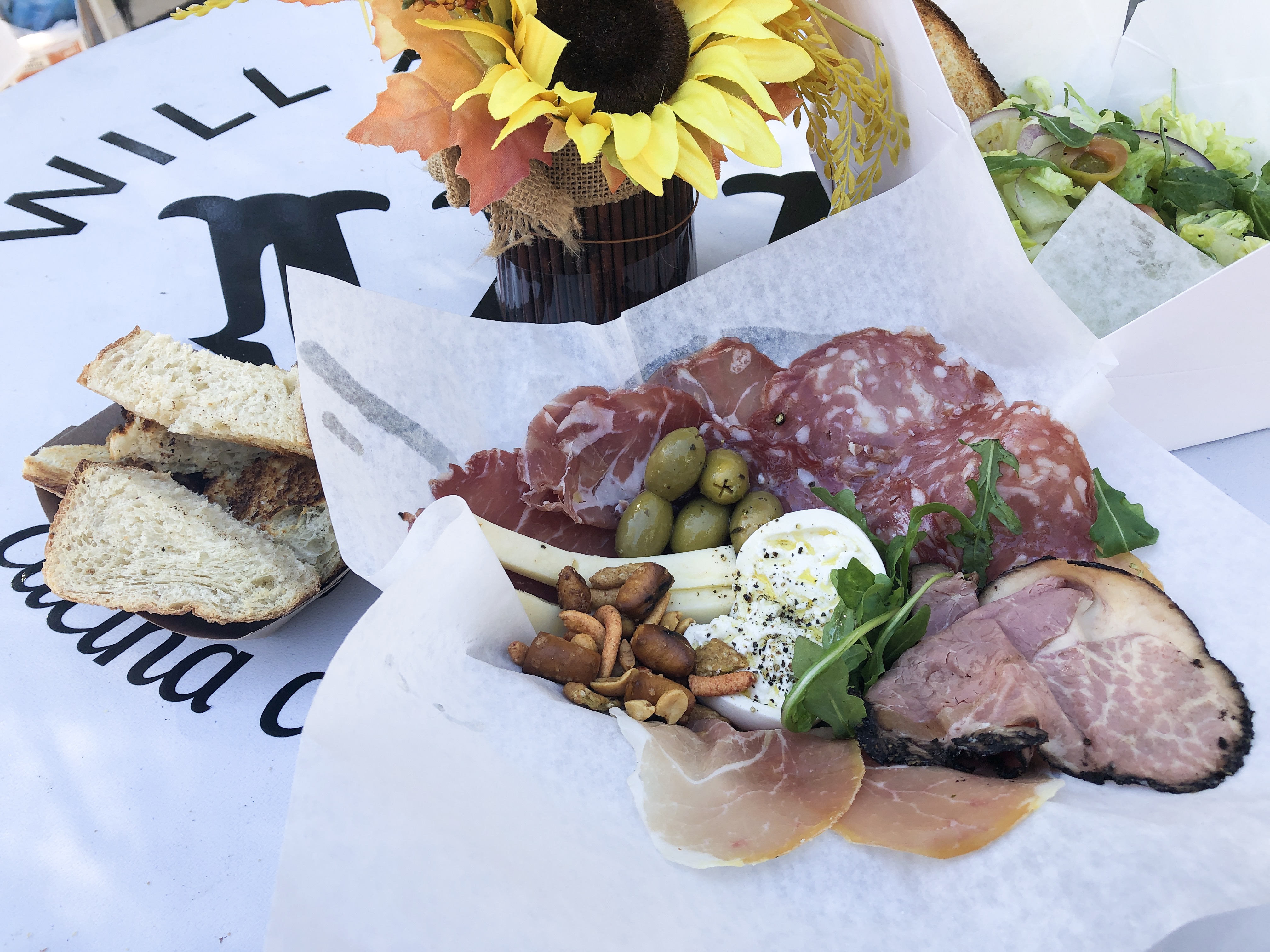 I'm going to say this once: if you pay a visit to Williamsburg Cucina and you don't order a Crostini sandwich, you're wrong. Let me put this directly: these sandwiches are insane. It's tough to believe that a product such as this could possibly be produced from a food truck. However, the concept is quite simple, which proves, once again, that less is typically more. The Rustico is the first sandwich that we tried. To start, a base of Sourdough that is made from a bakery in Fort Lauderdale, FL, who uses natural spring water and organic flour to make their bread. On top of that, you'll find imported spicy Calabrese dry sausage, Pecorino cheese, homemade Dijonnaise, greens, Sicilian sea salt and EVOO.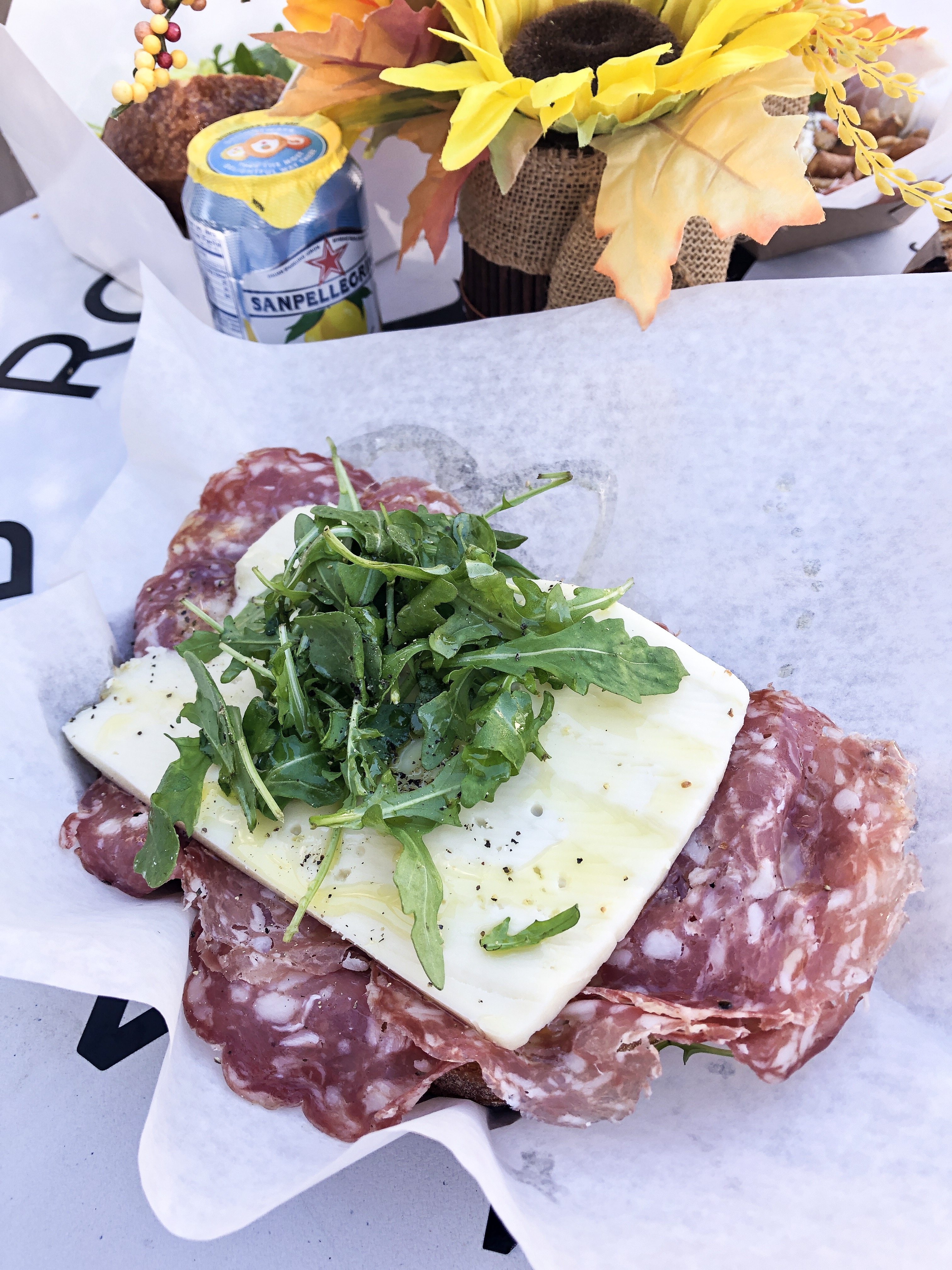 I must say, this was my absolute favorite dish of the day (though, everything else was a close second). The bread is unreal (some of the best sourdough I've ever had), the Dijonnaise is present and robust, but not enough to outshine the likes of the Pecorino and Calabrese. Additionally, the Crostini's are large enough to cut in half and share. Or, if you decide to order it for yourself and can't finish it, it's fantastic leftover- just crisp up the bread in the oven, and you're set.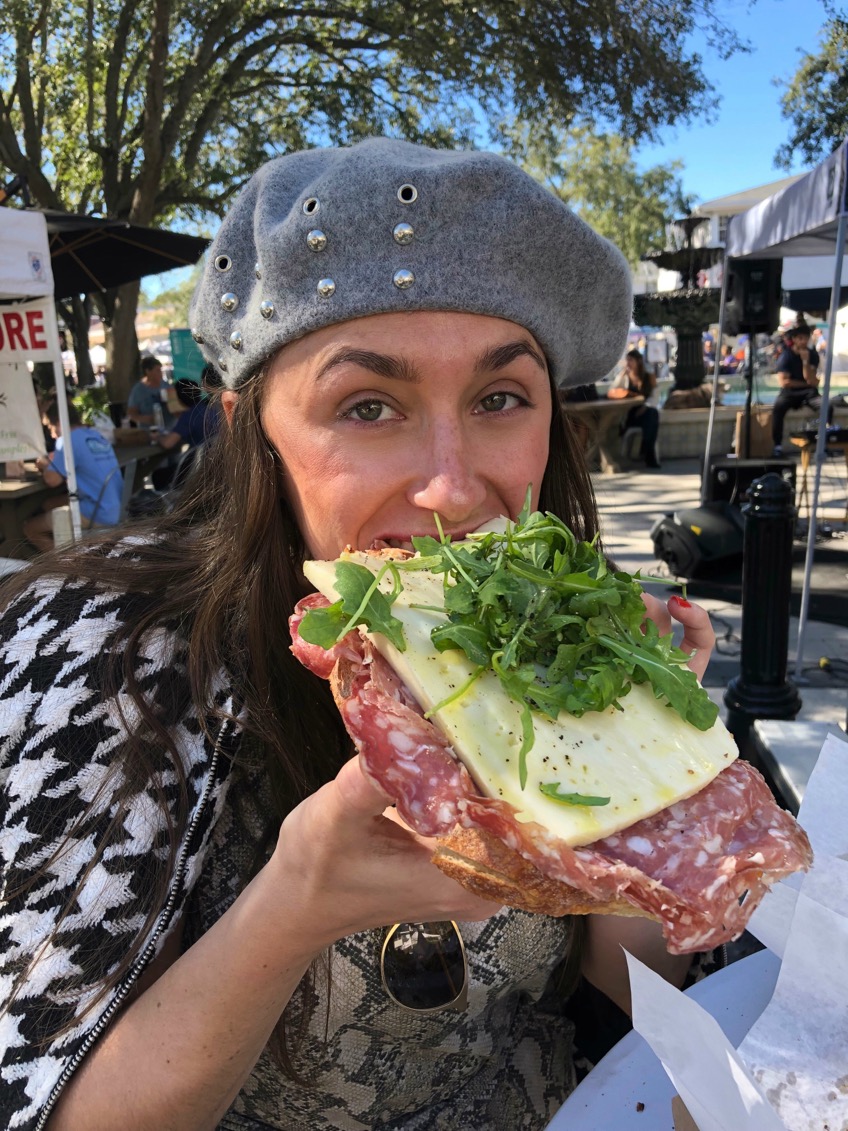 We also gave the Firenze Love a try, which was a lunch special and their signature. This baby is topped with imported Capicolla, creamy Truffle infused Burrata, Mayo, Arugula and Porcini Mushroom glaze. I'm in for anything and everything Truffle 10 times out of 10 and this Truffle infused Burrata was unbelievable! The entire sandwich was a homerun.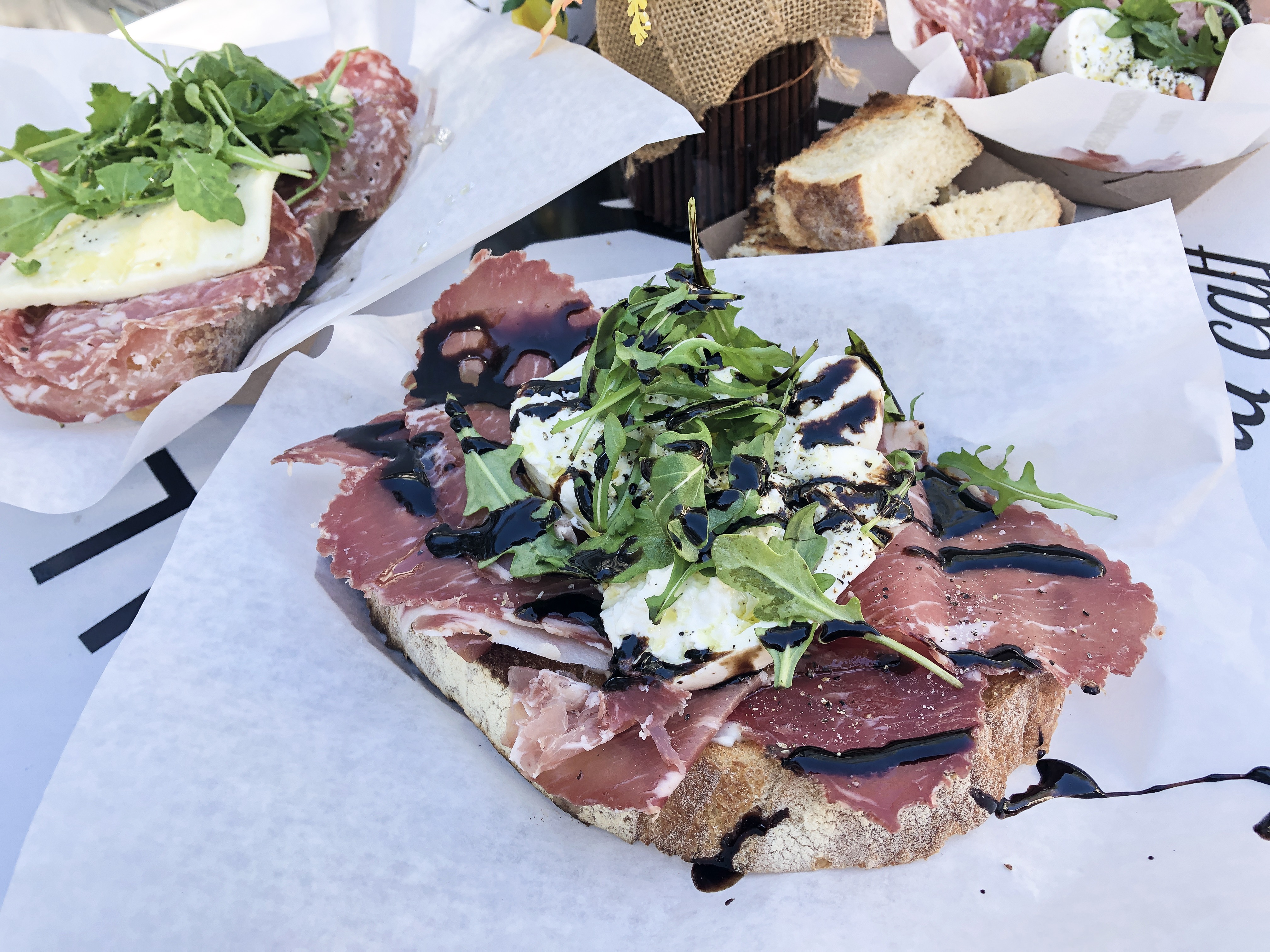 Now, stepping away from the meat and cheese for a moment. We decided to order the Brooklyn Bowl, which is their daily fresh organic greens with seasonal vegetables. At this event, the Brooklyn Caesar was the special, which has crispy Romaine hearts, Heirloom Tomato, Onion, creamy Caesar and toasted Crostini. It was a delightfully fresh bite for my tastebuds after swimming through meat and cheese (swimming through meat and cheese is absolutely a great thing- a great thing that I wouldn't mind doing, daily).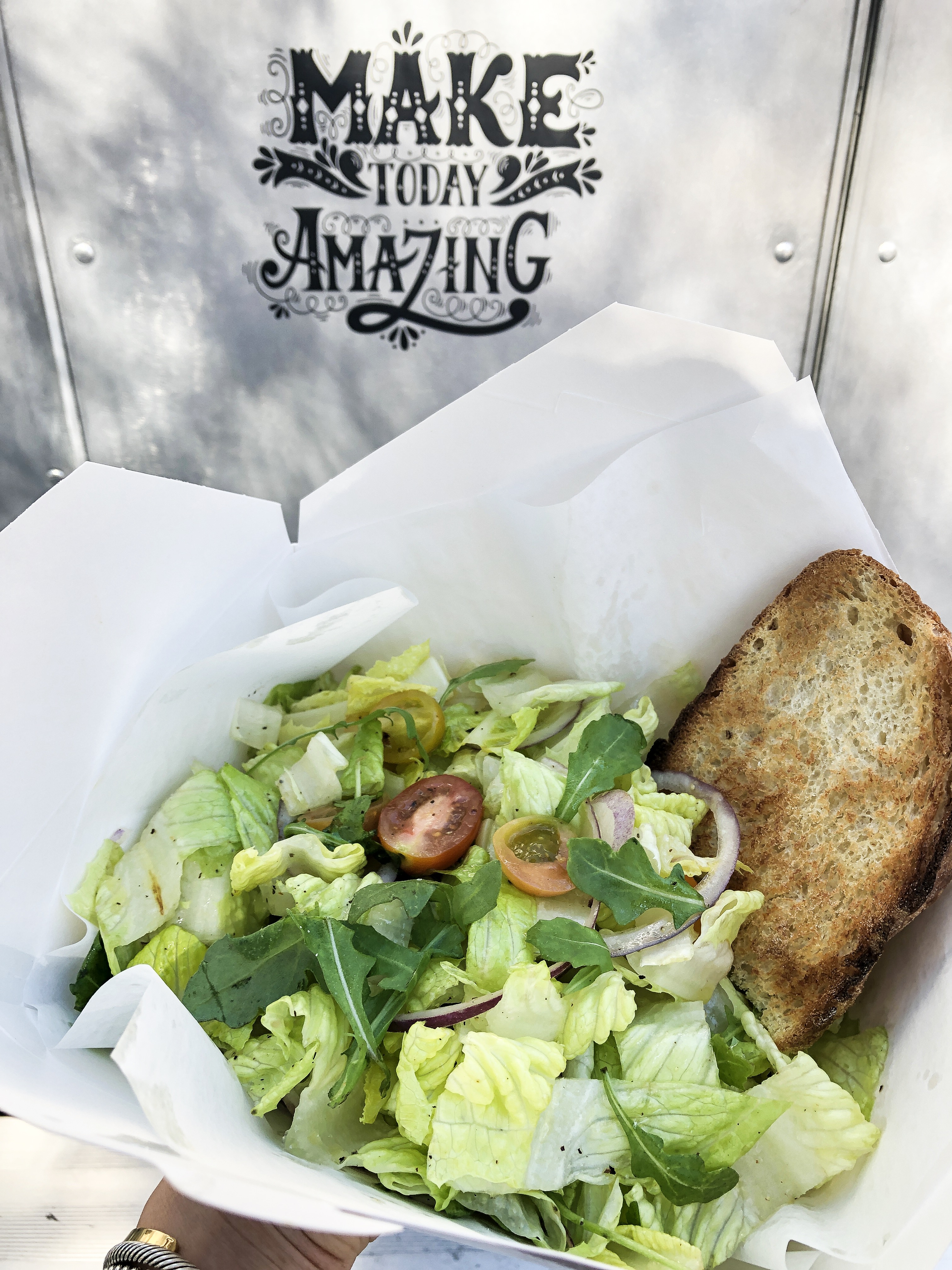 Lastly, Sophia and Niky surprised us with the warm Nutella Croissant. And I thought my experience of Williamsburg Cucina couldn't possibly get any better…HA! Boy, was I wrong. I'm normally not one for desserts and sweets, but, WOW! Nutella and Banana slices smothered between a warm croissant? It had me weak in the knees. Comforting, decadent, magical and calorie free (just kidding, perhaps that last part was wishful thinking…)!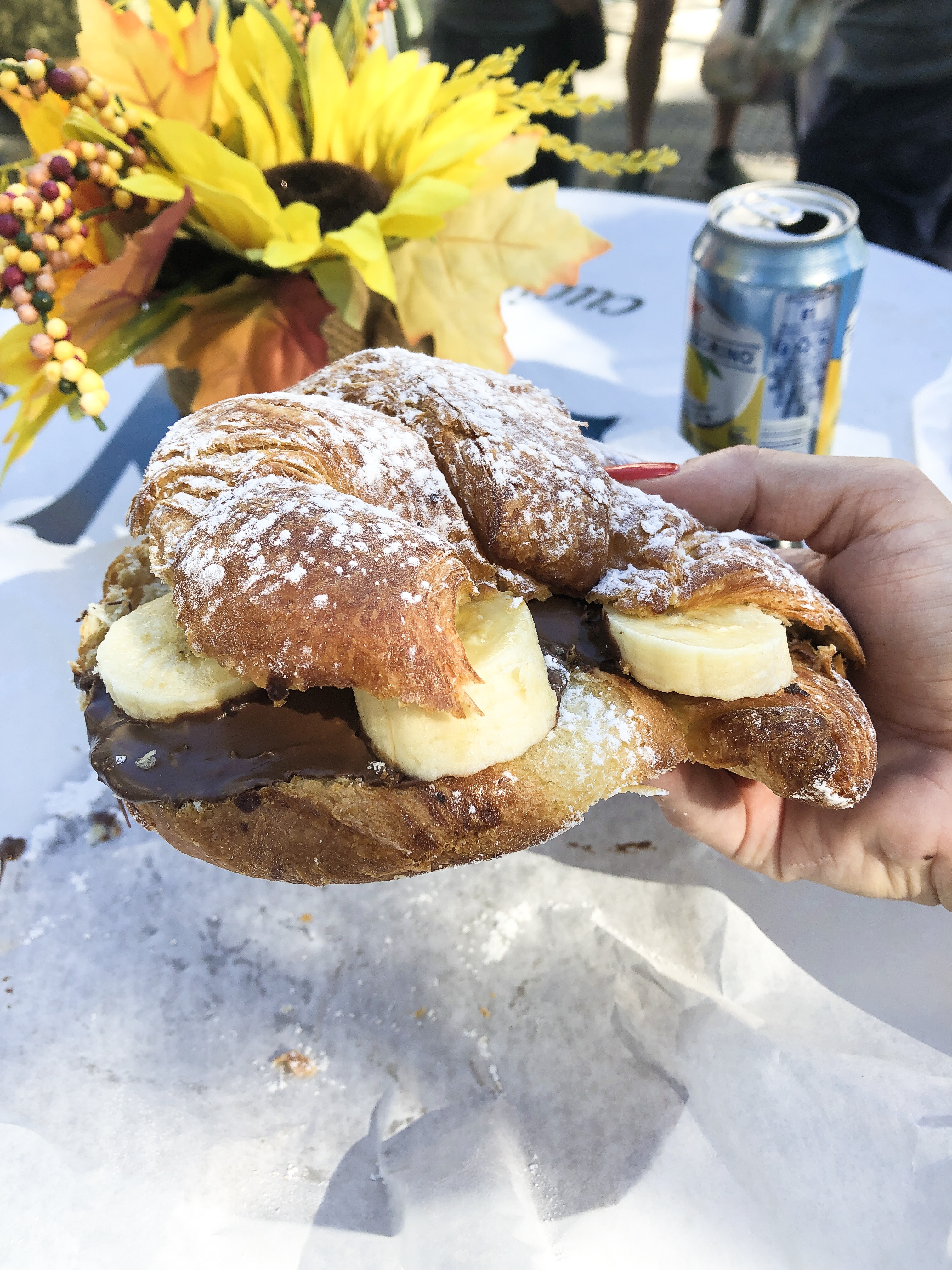 If you're wondering where to catch them, they post their schedule weekly on their Instagram and Facebook page. Also, you can always locate them at the Hyde Park market on the first Sunday of every month, as well as every third Thursday of the month in downtown Tampa on Kennedy.
It goes without saying that Niky and Sophia truly have something extraordinary with their unique and original concept of Williamsburg Cucina. Their passion, happiness and talent shines through in every dish that moves through the window of their truck. Do yourself a favor and seek them out in the area- you'll be beyond glad that you did.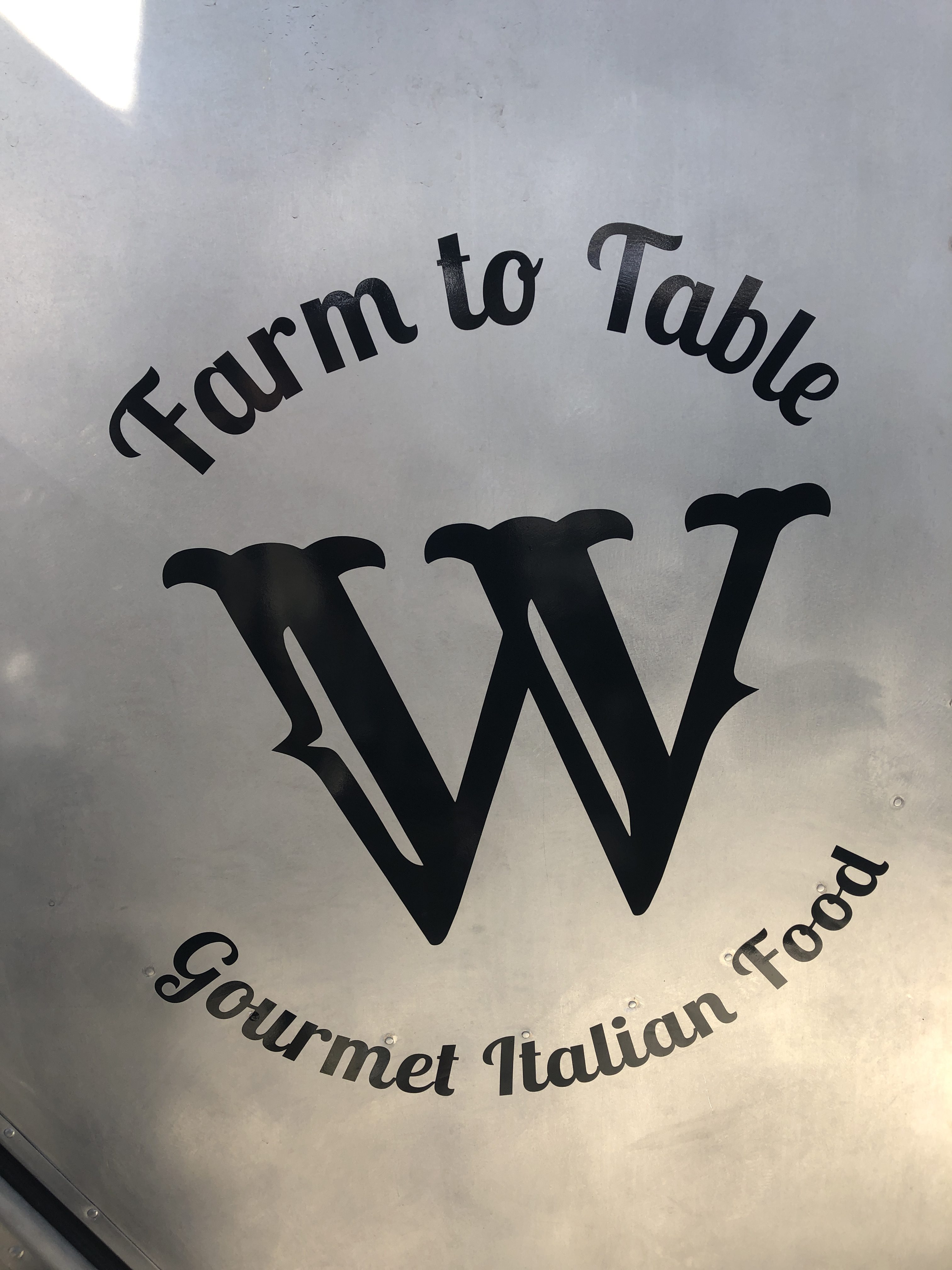 DISCLAIMER: Kevin, Lori, Abby, Haley, & Lindsey do not dine anonymously (this would be impossible) and we sometimes get free food (though never expected). However, we dine with the locals and we support our own. You will always get honesty in a respectful manner. We do not include any large national or regional chains in our ratings and reviews. We focus on independent locally owned eateries exclusively.

PLEASE NOTE: Reviews reflect a certain moment in time. Some restaurants stay extremely consistent over many years, and some change for the better or worse. Some things that may change are: chefs, recipes, food suppliers, ingredients, philosophies, ownership, etc. We always hope that you have the same good, or great experience we had.
More Foodies News, Reviews & Recipes