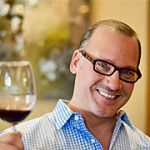 Kevin Godbee · Jun 29, 2017 · 2 min read
4th of July Debut at Vinoy Park for Vamos Food Truck
You had me at Colombian-Fusion. I'm in. Why? 1. Because I love Latin-style foods, and 2. I haven't had it before, and I love trying new things.
The husband and wife team of Chef Nicolas Gomez and Melinda Murray Gomez started the Vamos Gourmet Tampa Food Truck just four months ago in March 2017. However, they both have 16 and 12-years of experience, respectively in the hospitality industry. (Chef has worked all over Tampa Bay, including, Bern's Steak House, and Mitchell's Fish Market.)
Prior to starting the food truck, they fed their fans at farmer's markets and special events. They've been concentrating on the Tampa area, going as far as Weeki Wachee to Apollo Beach. Their location is event driven, and by requests from breweries, and other establishments.
Word has spread, and they've been receiving requests to come to St. Pete. They just received their St. Pete business license and will debut their unique foodie creations at the 4th of July celebrations at Vinoy Park from 5-9pm.
Everything is made from scratch and locally sourced, and there are several gluten-free items. Their specialty is Arepas—Queso, Beef, Blackened Chicken, Handmade Chorizo, Homemade Ham, etc.
From their Facebook Page:
"Handmade white corn arepas are our signature item! Made from scratch with white corn. We cook whole white corn kernels until they're soft and then run them through a grinder to make a dough. We then form the dough into corn patties that we grill with a little bit of salt and butter (or olive oil). We then split the arepa and fill it with a variety of fillings including mozzarella cheese, roasted pork shoulder, beef with Colombian Creole sauce, or blackened chicken with chipotle mayo-we even have a vegan version with roasted vegetables and olive oil."
There are also fish tacos, a Colombian Sandwich (Chorizo, ham, fried egg, greens, tomato, pink sauce on a gourmet bun), Crab Cakes, and other items.
Chef Nicolas is from Bogota, and has been in the US for about 20-years. He is cooking the food that he grew up eating, but adding the fusion twist by including local Florida ingredients.
On a phone call with Melinda, she tells us; "He's doing it with a Florida twist. He's doing lots of seafood, lightening up the sauces, adding tropical fruits and vegetables."
¡Vamos (let's go) to Vamos Gourmet Food Truck on the 4th of July and give them a St. Pete Foodies bienvenidos (welcome)!
Unique Colombian-Floridian Gourmet Fusion Cuisine