Get yourself a "Pizza" 28 Grams Food Truck
Get yourself a "Pizza" 28 Grams Food Truck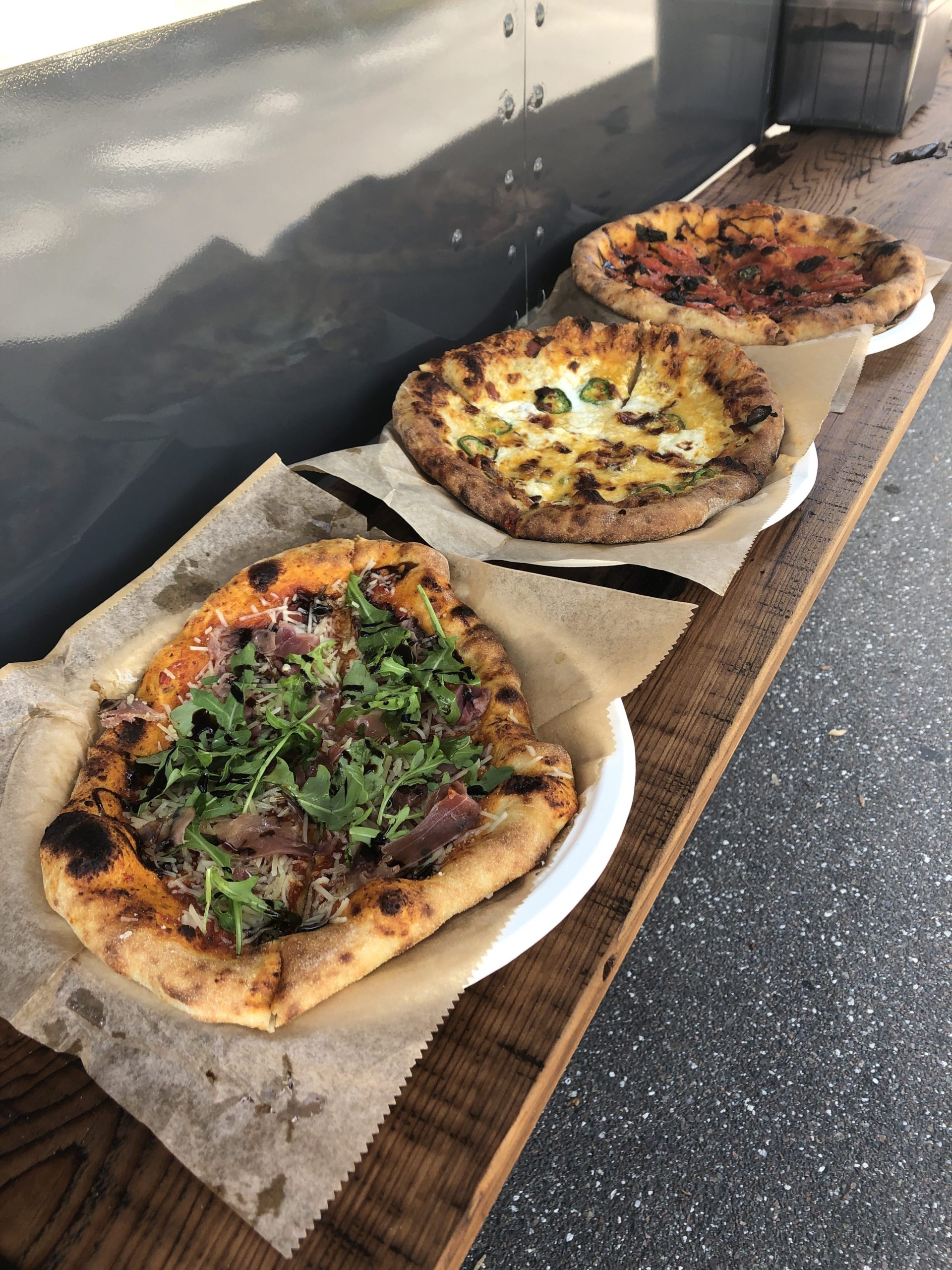 Pizza is practically a universal love language. One mention of it causes eyes to light up and mouths to water. What is it about pizza that activates a sense of euphoria in us? Perhaps, it's because of the total sensory experience involved. The aromatic smell that fills the air while it's baking, the site of the sauce and cheese bubbling when it's fresh out of the oven, the first bite into the crispy crust and the feeling of sheer comfort whilst indulging in a slice- maybe this is why we all share a love affair with these delectable, savory pies. Sure, everyone has their favorite, and in St. Pete, I have uncovered my personal preference, and it comes from a food truck. 28 Grams is one of the newest food trucks to hit the streets of our city and the pies that owner Troy Turner is serving up demand your attention.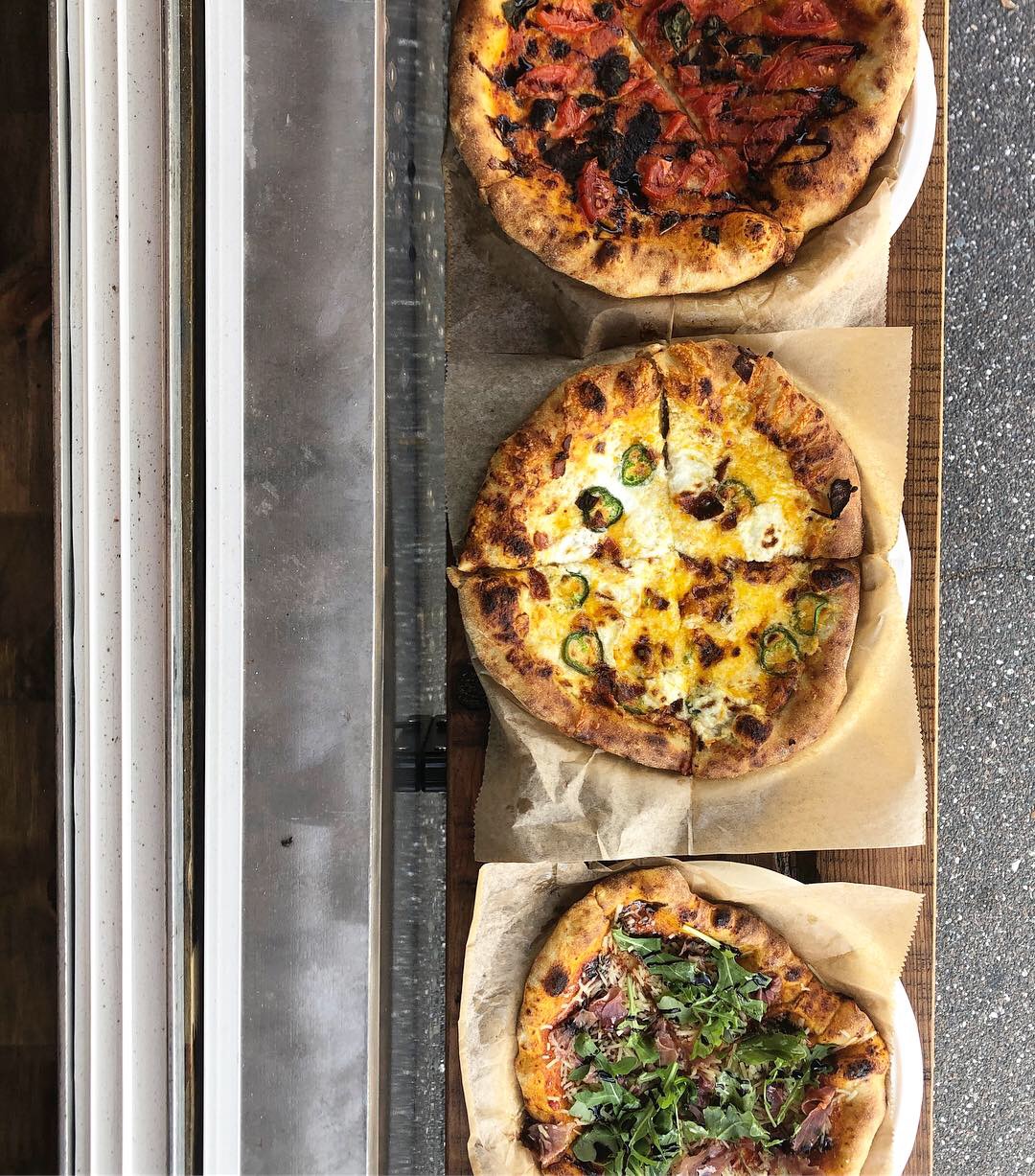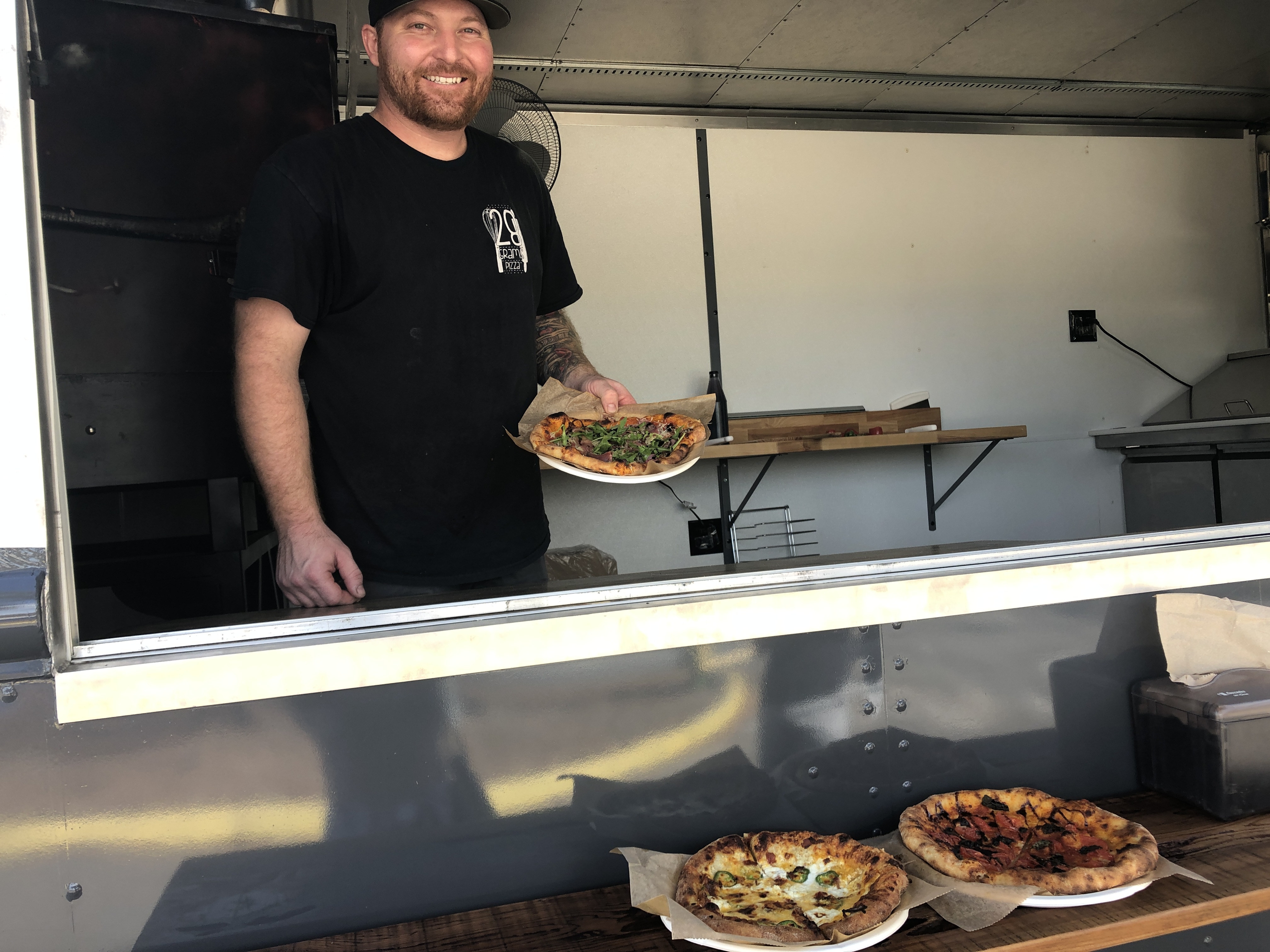 To some of you, 28 Grams may sound familiar. That's because, before 28 Grams became a food truck, it was a small little restaurant tucked away on the 400 block of Central Ave. The restaurant closed, not because of anything negative, but simply because the owner at that time moved. Troy was involved with the restaurant, too, and decided that he wanted to continue slinging pies to the masses. After approximately a years time, Troy had 28 Grams up and running, in food truck form, for its debut at this year's Localtopia (2019).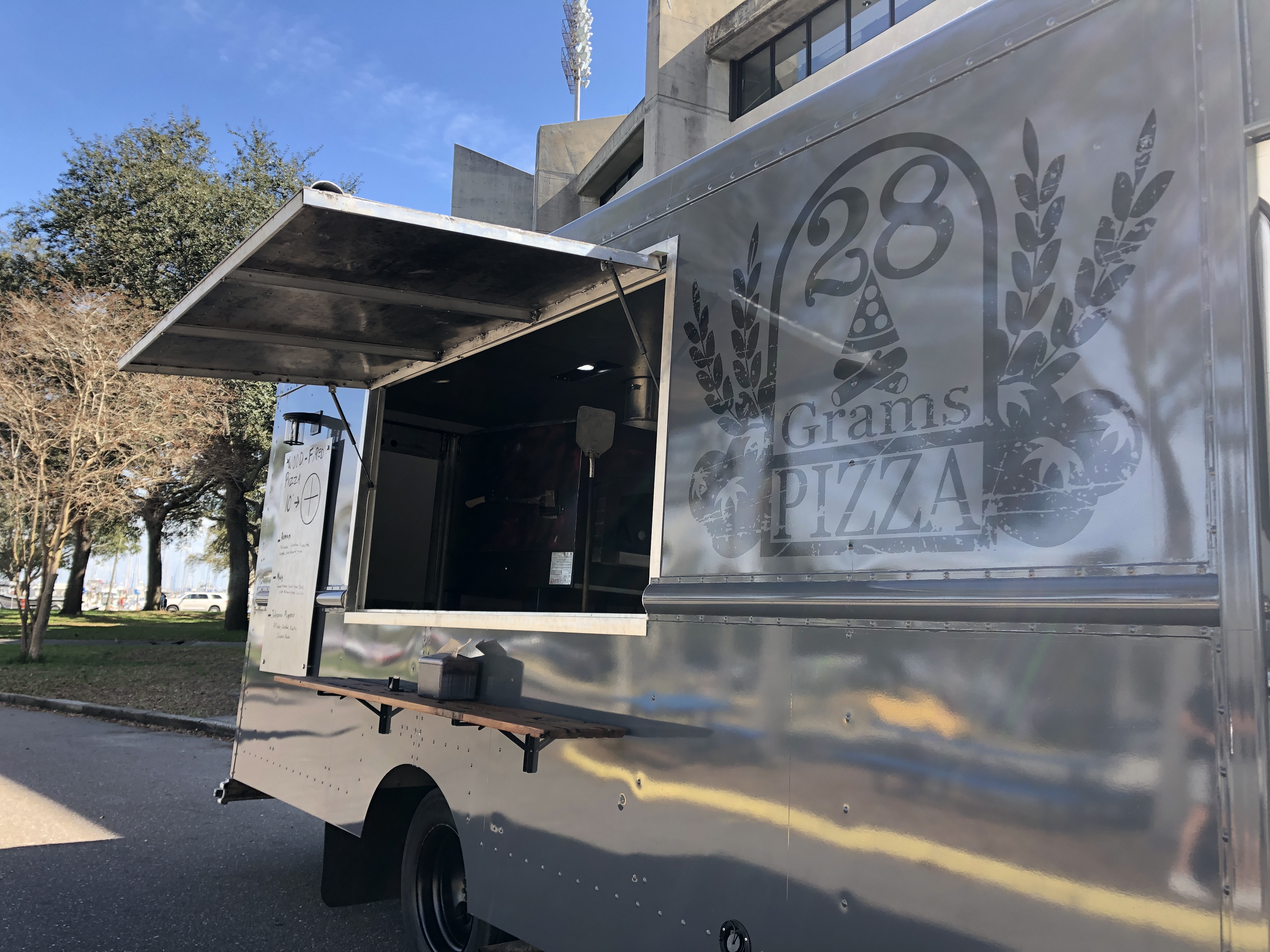 Where does the name 28 Grams come from, you ask? Well, they didn't want to call it "Scott's Pizza," like most other pizza parlors. Troy said that it acts as a conversation starter, for most. 28 grams is equal to 1 ounce. In baking, many weights and measurements are used to execute a recipe. Everything that is created on the 28 Grams truck is weighed and measured- from the dough to the sauces from scratch. When you learn to understand the name, you then realize that their pizza doesn't just happen with the snap of a finger. Instead, it's a labor of love that takes lots of intensive labor and passion.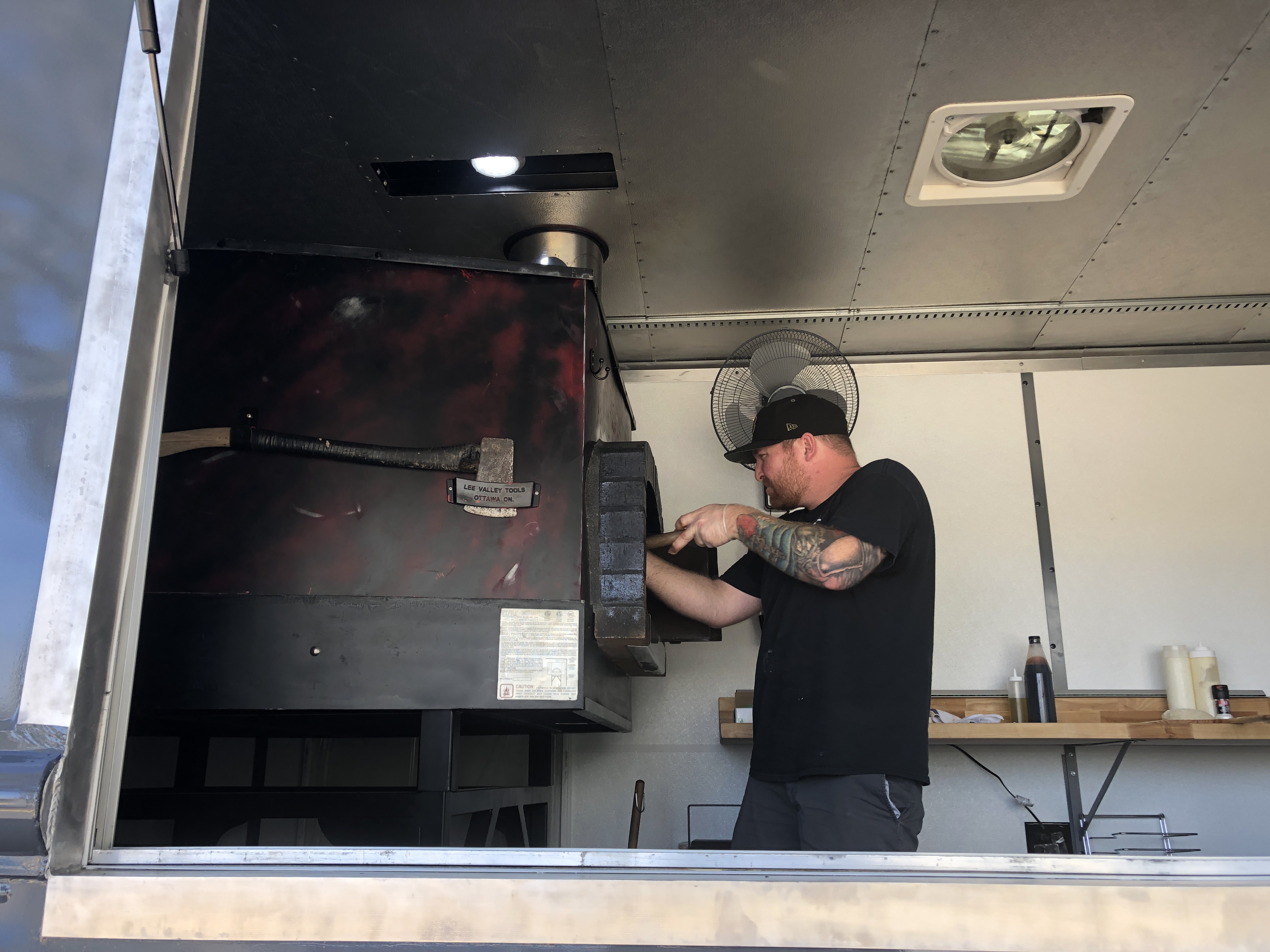 Getting the truck street-ready took Troy a bit of time, as he did most all of the work himself- from the wrap, to installing the wood fire oven that actually came from the old 28 Grams restaurant. Mind you, the oven itself weighs approximately 5,000 pounds (ok, so he had a little help getting the oven installed). Each pizza is made in the oven at 800 degrees F and take only but 2 minutes to completely cook.  Are you googling wood fire ovens to purchase for your home right now, too?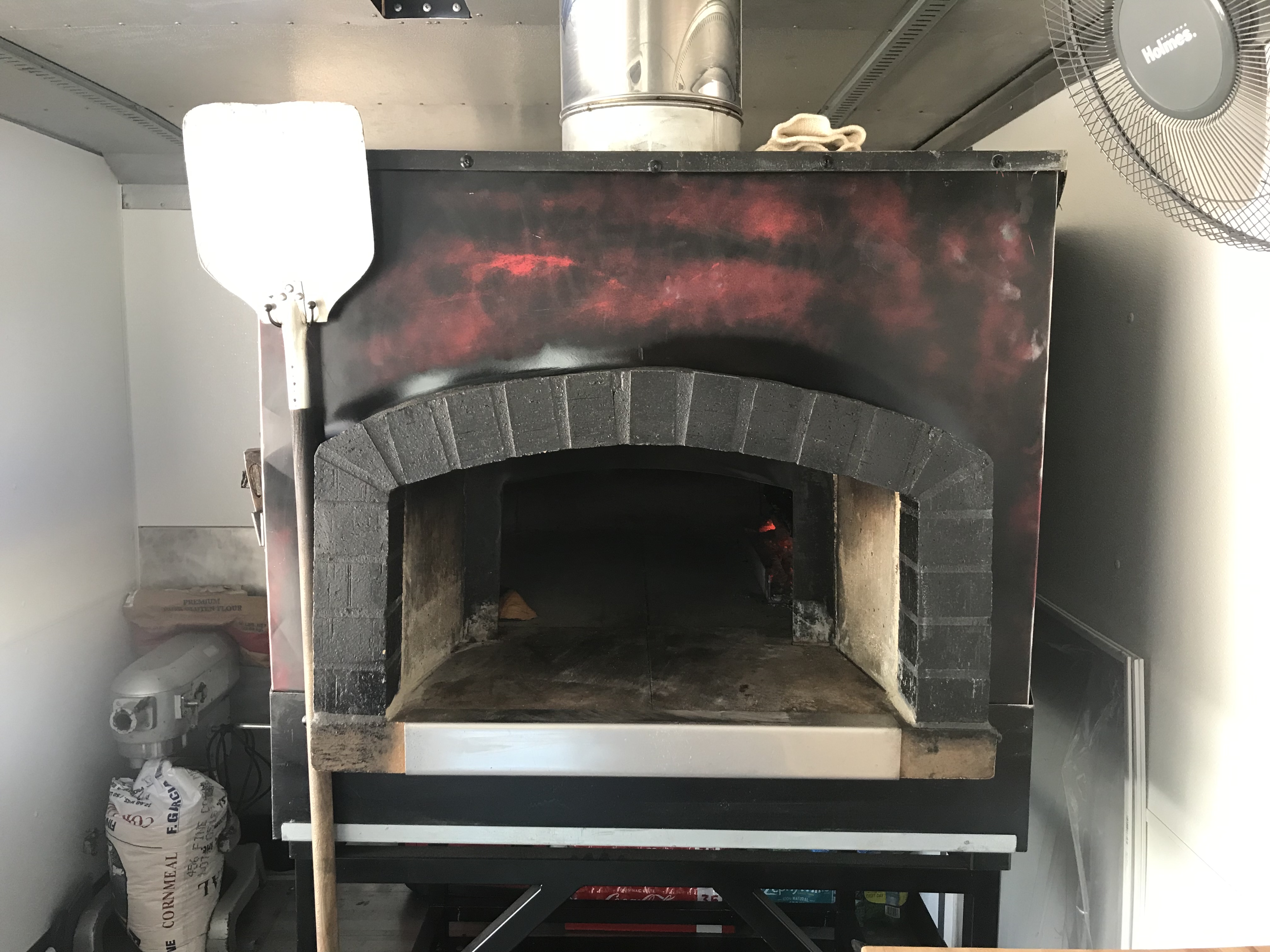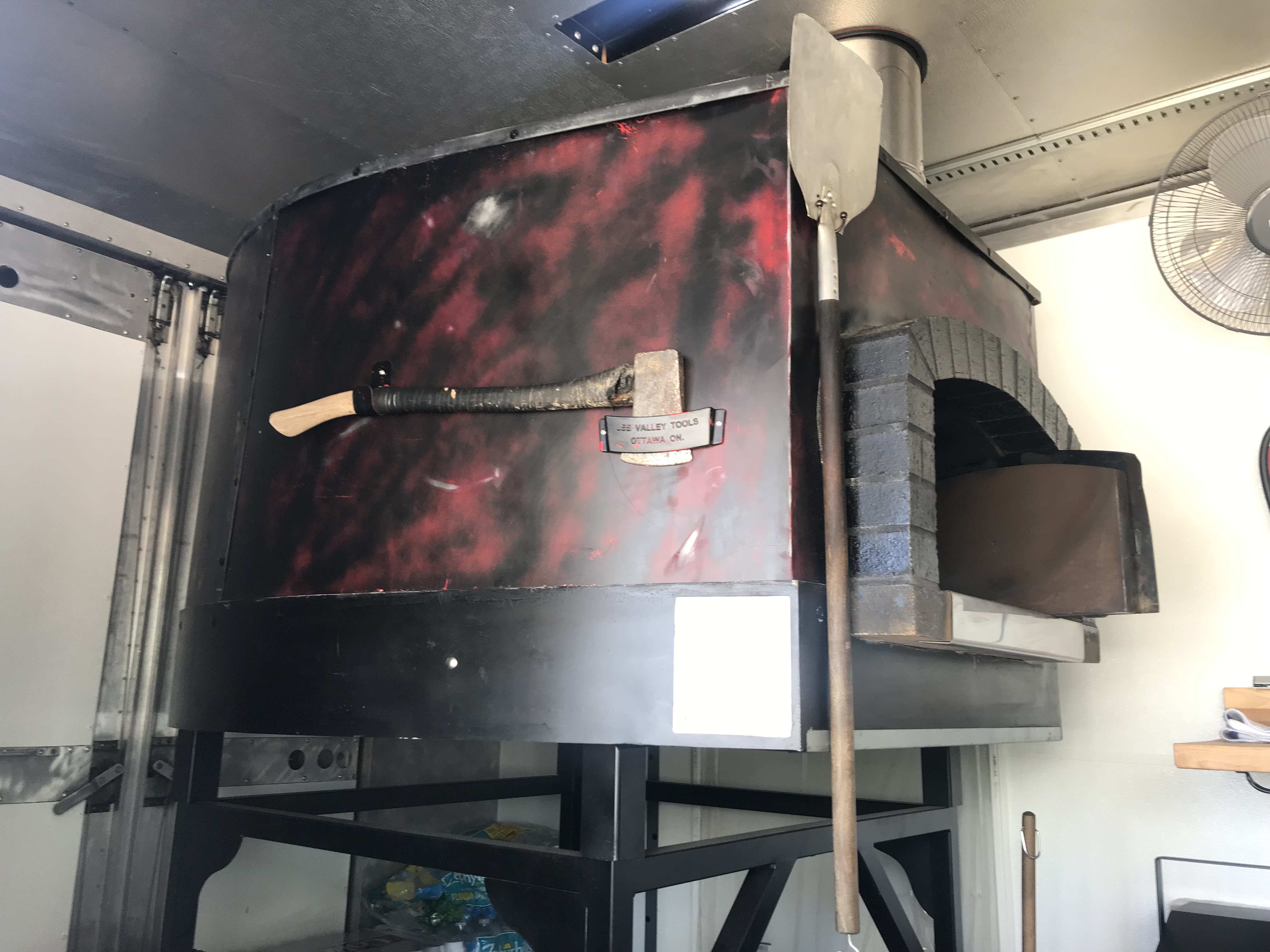 The time Troy spent working on the truck was well-worth it. It has a sleek and minimalist look, while also possessing thoughtful details. The truck is equipped with everything from a large, idyllic preparation area, a folding bar on the exterior, and a metal sheet that allows Troy to write, erase and rewrite his menu, as needed.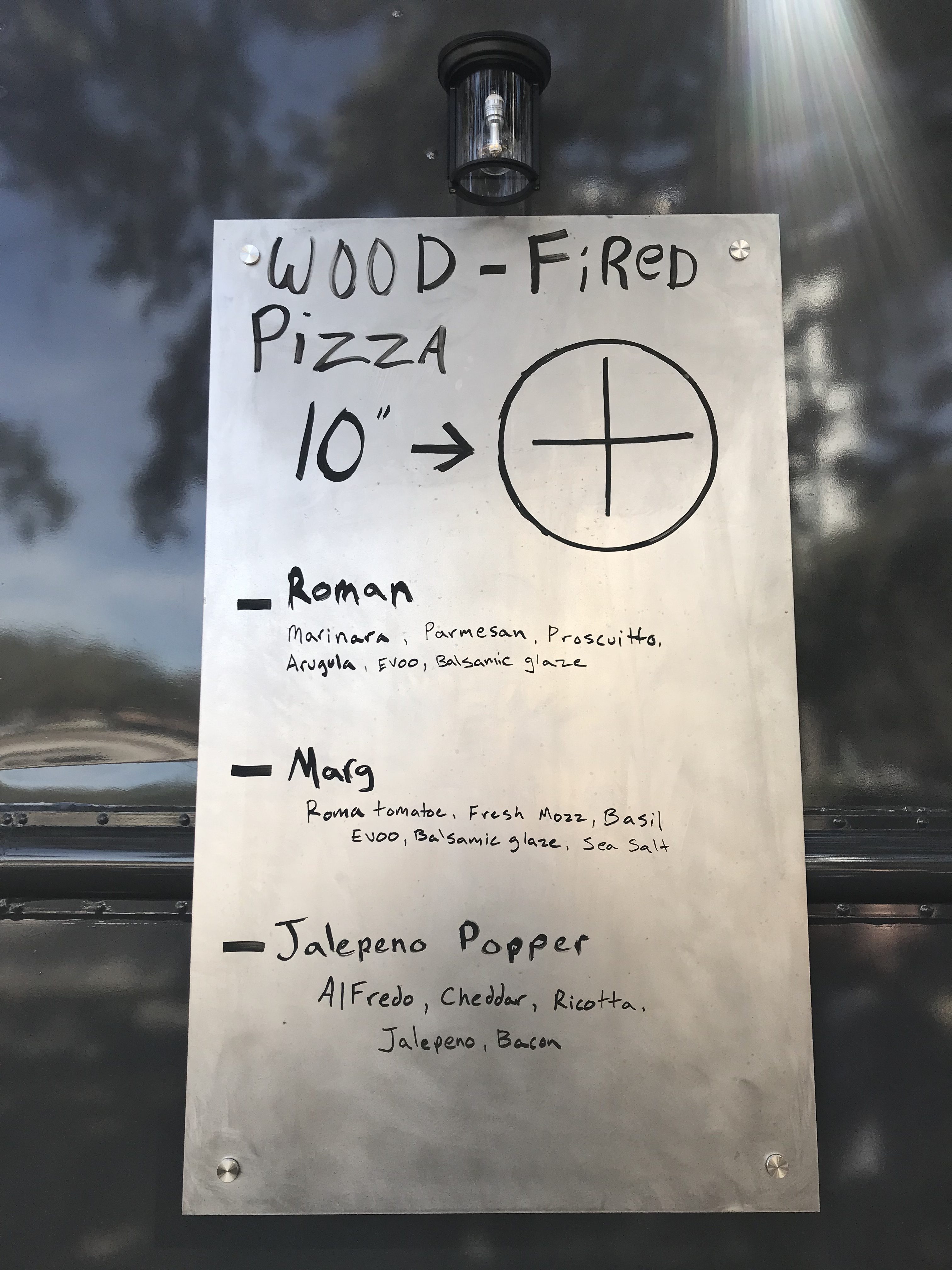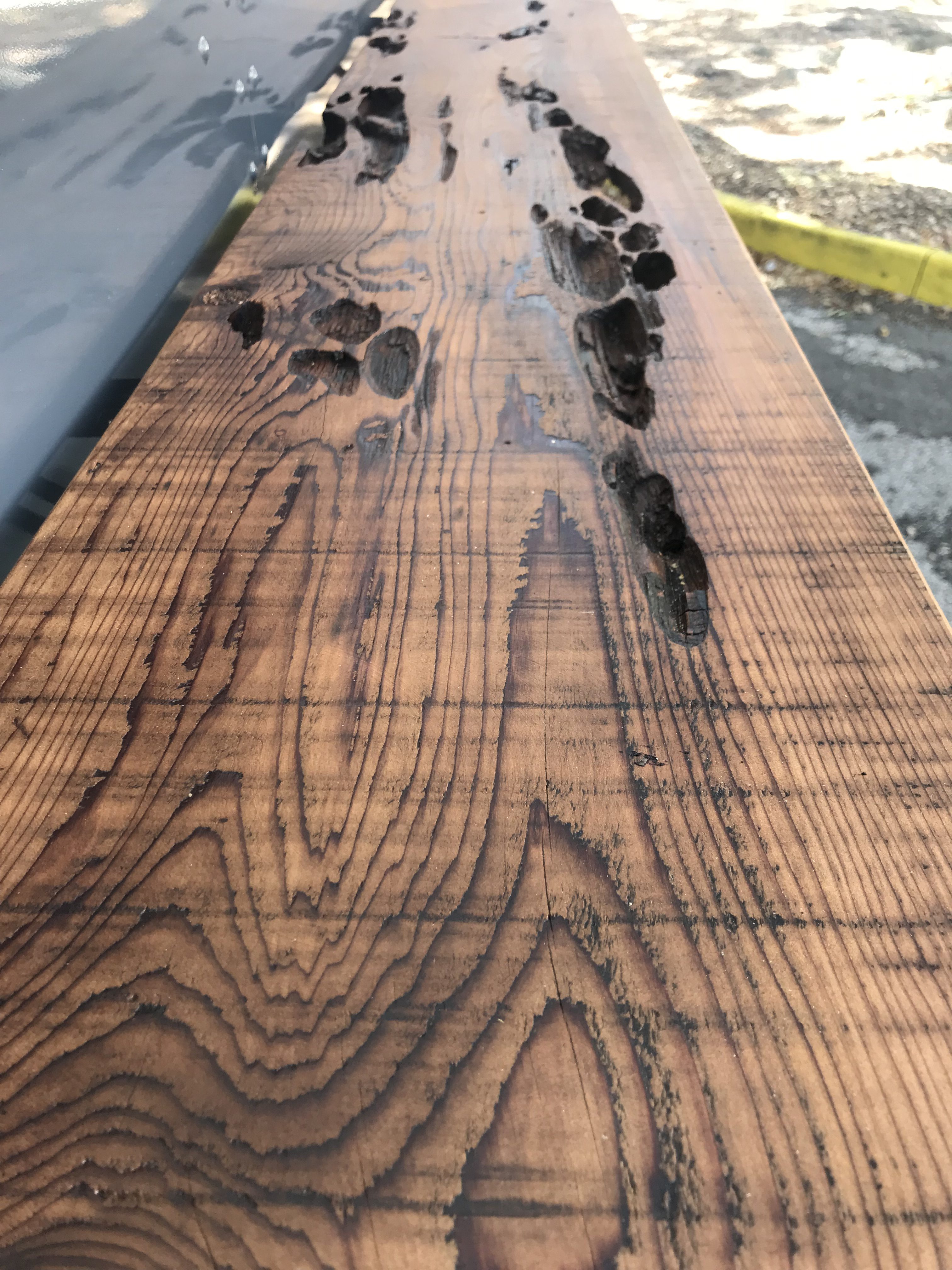 The pizzas that Troy serves from the truck are the same pizzas that were offered from the restaurant; however, he only serves a limited number of pizzas at a time. This is because, Troy makes all of the ingredients for the Pizzas from scratch. No sauce from a can, nor dough from a package. These pies are the real deal and that's quite obvious after just one bite.
On the menu, you'll find everything from a basic Margherita, to the Cubano, which is Troy's play on a Cuban Sandwich. As of right now, 28 Grams will only be offering Pizzas, but that's not to say that that won't change in the future.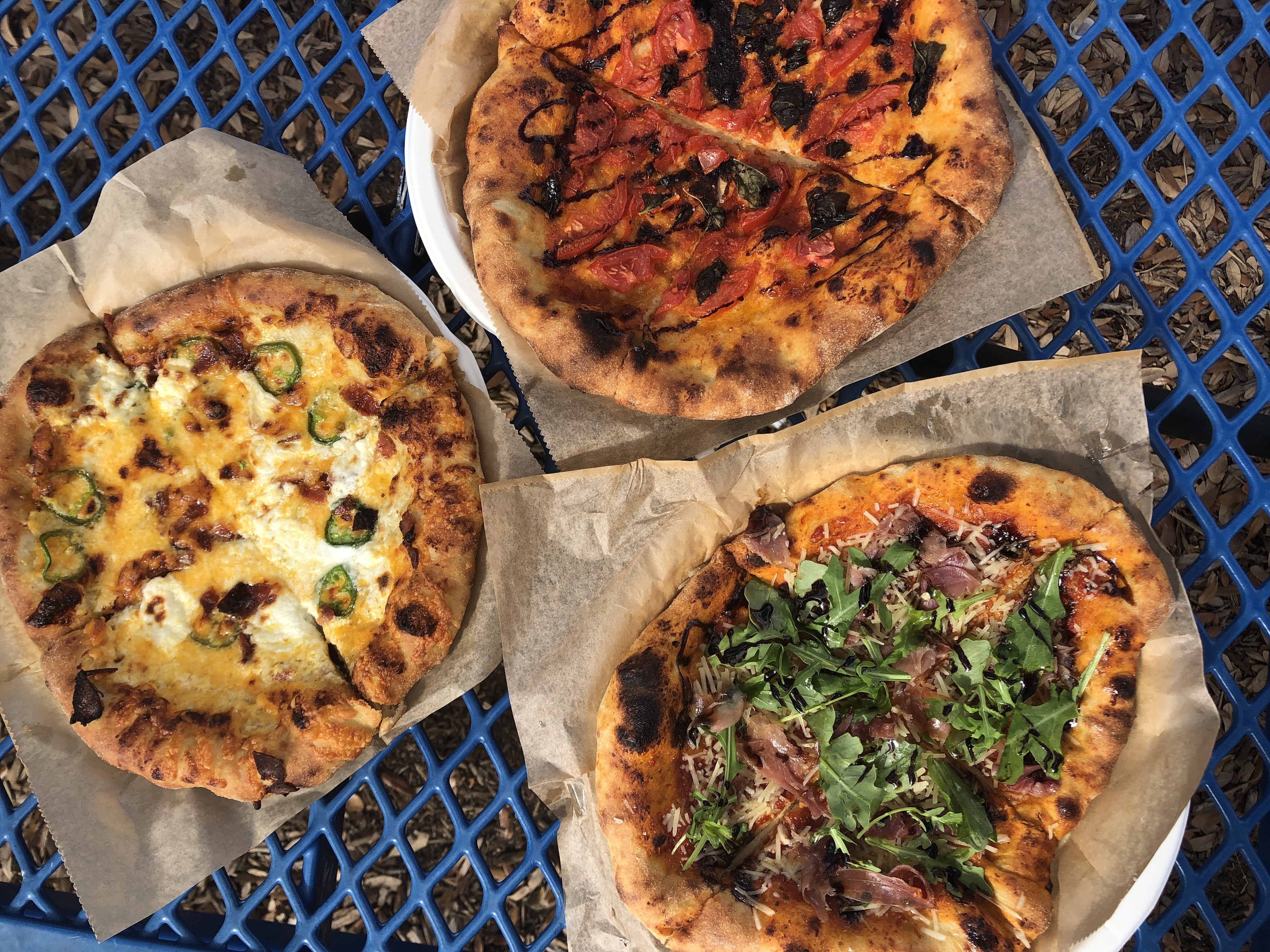 Fortunately for us, Troy provided a private tasting with a few of his heavenly pies. We had the pleasure of indulging in a little bit of everything: The Margherita, Roman and Jalapeno Popper. You're already salivating, I know.
First out of the oven was the Margherita. Fresh Mozzarella, Roma Tomato, Basil, EVOO and Balsamic Glaze. Ultra thin and crispy crust acts as the vehicle for this delicious classic. The crust is so thin, in fact, that it's almost as if you're taking a bite of a cracker, which I absolutely loved. You could easily share this 10″ pie with another, or, tackle it all yourself, if you're extra hungry. This pizza is proof that less can, in fact, be more, and that Tomato, Mozz and Basil are the ultimate trio.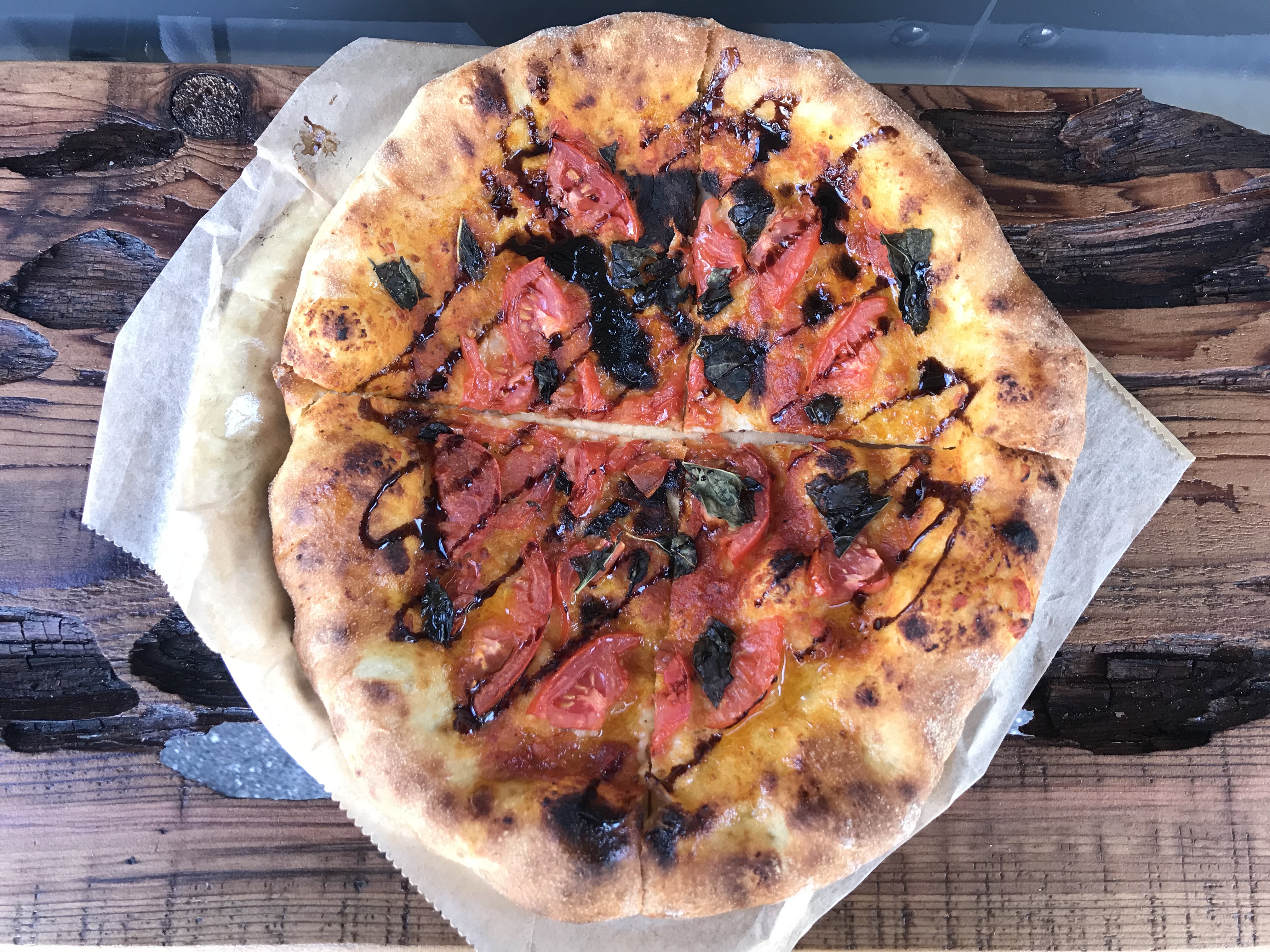 This next Pizza ended up being my favorite. The Roman: Marinara, Arugula, Prosciutto, Parmesan, EVOO and Balsamic Glaze. I'm a big Arugula gal and the heaping handful of it to finish off the pizza after it exits the oven adds this wonderful element of freshness (and that glorious peppery bite!). The Marriage of flavors from the (minimal) ingredients on this pie are most all I could ever desire, and then some. If you see this pie on Troy's menu, you mustn't ignore it.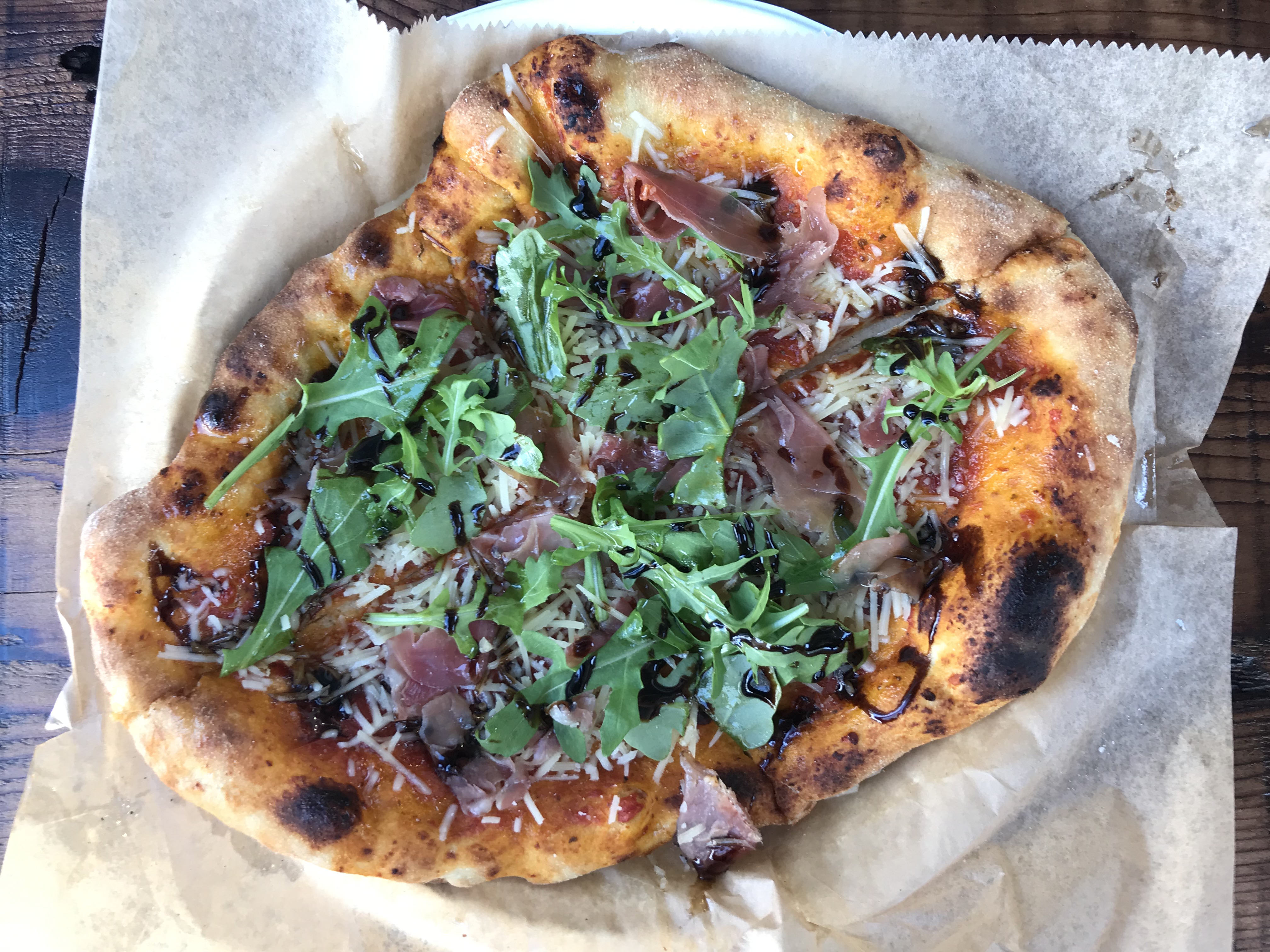 The final pie that we devoured was the Jalapeño Popper. Jalapeño, Bacon, Alfredo, Cheddar and Ricotta are the starting lineup for this pizza. If heat isn't your thing, don't fret! The Jalapeños are quite mild, and besides, your taste buds will be preoccupied with the Bacon and Cheese situation. So much glorious, glorious cheese! I don't know why I have never thought to top a pizza with Ricotta, but it's brilliant. This pie was Mike's favorite- for obvious reasons!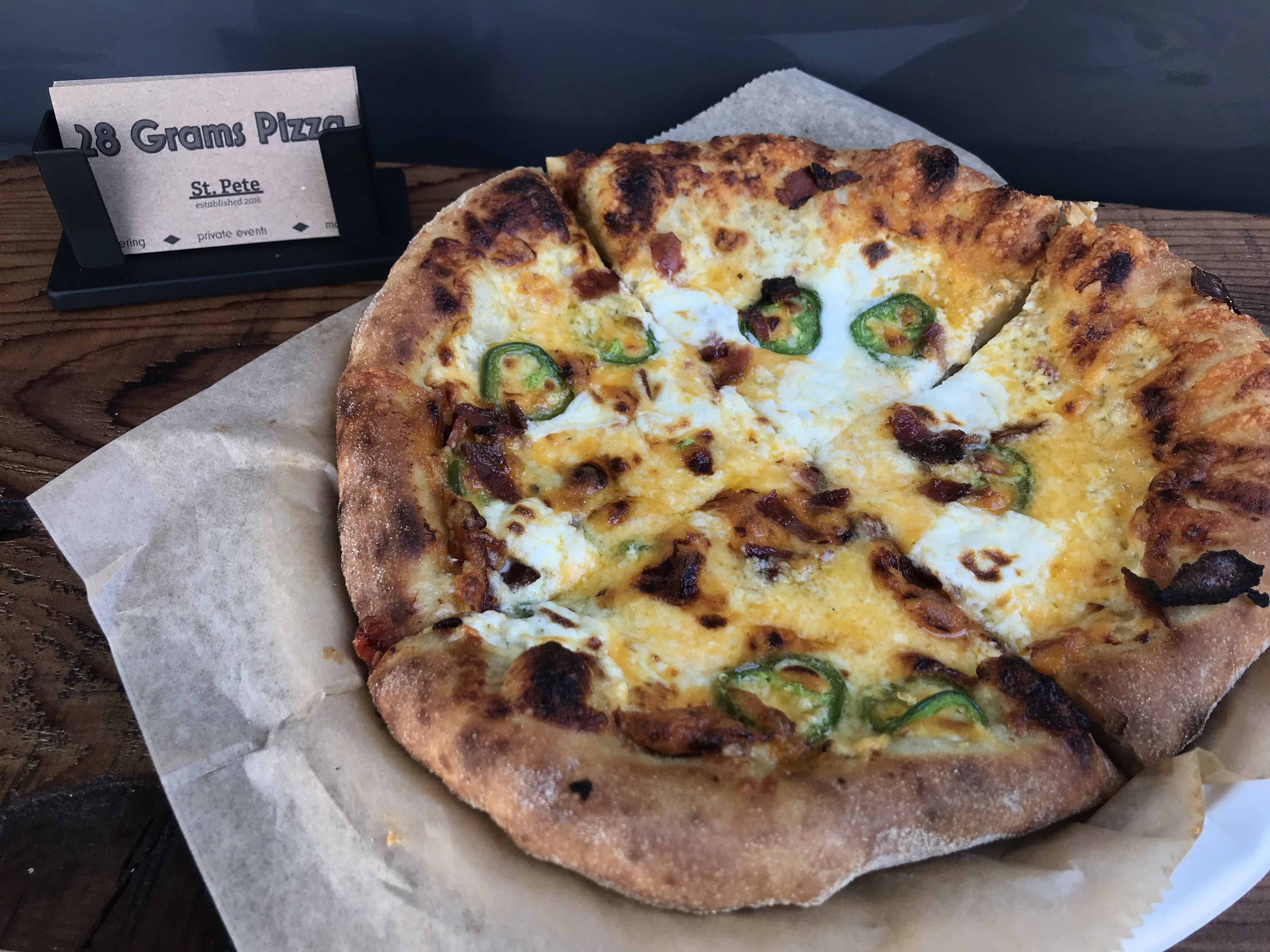 If you're wondering where to find 28 grams, look no further than their Instagram and Facebook pages for their whereabouts. Additionally, they're also available for catering for your next event! Reach out to Troy via social media, phone or email to lock him in for your next event!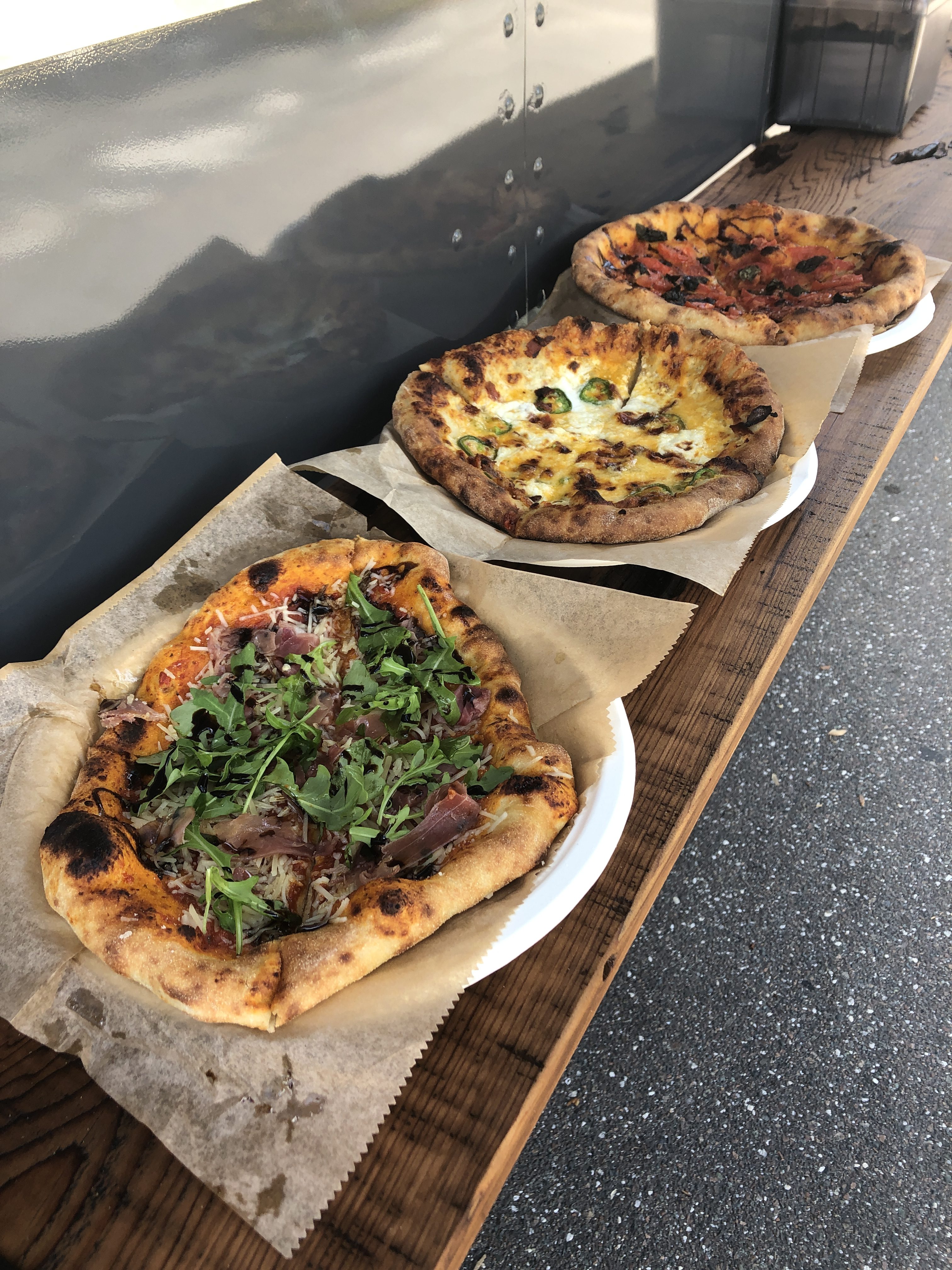 The former pizza joint on Central Avenue is now a food truck.
DISCLAIMER: Kevin, Lori, Abby, Haley, & Lindsey do not dine anonymously (this would be impossible) and we sometimes get free food (though never expected). However, we dine with the locals and we support our own. You will always get honesty in a respectful manner.

PLEASE NOTE: Reviews reflect a certain moment in time. Some restaurants stay extremely consistent over many years, and some change for the better or worse. Some things that may change are: chefs, recipes, food suppliers, ingredients, philosophies, ownership, etc. We always hope that you have the same good, or great experience we had.
More Foodies News, Reviews & Recipes