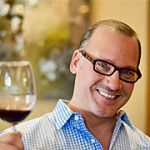 Kevin Godbee · Mar 30, 2021 · 1 min read
Interview with Celebrity Chef Art Smith
Welcome to the St. Petersburg Foodies Podcast Episode 135! On today's episode, we interview Celebrity Chef Art Smith. He has been Oprah's personal chef. He has cooked for the Obamas, Lady Gaga, Nelson Mandela, Princess Diana, and many more celebrities. He owns several restaurants, and occasionally visits St. Pete. Some of the things you'll find out on this show are who Art's secret friend is in St. Pete that takes him around to local restaurants, and several other St. Pete locals that he is friends with. We'll find out who the one celebrity is that he hasn't cooked for but might want to, how he makes his grits, and a ton of more information. This entire hour-long episode is dedicated to Art Smith.
Listen right here with our player above, or use your favorite podcast listening app below.
The St. Petersburg Foodies Podcast features interviews with chefs, restaurateurs, sommeliers, bartenders, and more, and covers the burgeoning food scene in St. Petersburg, Florida. Episodes air every Tuesday.
This episode of the St. Petersburg Foodies Podcast is brought to you by Trophy Fish, St. Pete Meat & Provisions, Rollin' Oats, The Zest Podcast, Noble Crust, Buya Ramen, and Engine No. 9. Please keep them in mind the next time you are hungry for some fantastic food.
Our announcer is Candice Aviles from Food for Thought  and Channel 10 News. Our theme music is provided by The Chris Walker Band.
Chef Art Smith Interview