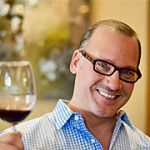 Kevin Godbee · Aug 25, 2020 · 1 min read
Interview with Chef Dennis from the Ask Chef Dennis Blog
Welcome to the St. Petersburg Foodies Podcast Episode 104! On today's episode, we interview Chef Dennis Littley from the Ask Chef Dennis blog. Chef Dennis has been food blogging since 2009, and he creates restaurant-style recipes that anyone can make at home. We'll of course, talk about that, as well as his history as a professional chef. At the top of the show we'll discuss the supposed pepperoni shortage, and ordering airline food online.
Listen right here with our player above, or use your favorite podcast listening app below.
The St. Petersburg Foodies Podcast features interviews with chefs, restaurateurs, sommeliers, bartenders, and more, and covers the burgeoning food scene in St. Petersburg, Florida. Episodes air every Tuesday.
This episode of the St. Petersburg Foodies Podcast is brought to you by Rollin' Oats, The Zest Podcast, Noble Crust, Buya Ramen, and Engine No. 9. Please keep them in mind the next time you are hungry for some fantastic food.
Our announcer is Candice Aviles from Food for Thought  and Channel 10 News. Our theme music is provided by The Chris Walker Band.
Chef Dennis creates restaurant-style dishes that are easy to make at home.