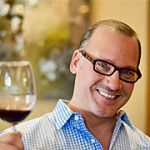 Kevin Godbee · May 4, 2021 · 1 min read
Interview with Chef Olive Davis from Salty's Sandwich Bar
Welcome to the St. Petersburg Foodies Podcast Episode 140! On today's episode, we interview Chef Olive Davis. She's been a charter boat chef in the Caribbean, appeared on Food Network's "Diners, Drive-Ins and Dives" with Guy Fieri, was the chef at Stella's in Gulfport, and was part of the opening team for Locale as the in-house butcher. Currently, Olive is the chef at Salty's Sandwich Bar in Gulfport, and we love the food. At the top of the show, for Cinco de Mayo, we have Abby Allen-Leach with her recipe for Quesabirria Tacos. Be sure to wear your apron for this one. It's worth it though!
Listen right here with our player above, or use your favorite podcast listening app below.
The St. Petersburg Foodies Podcast features interviews with chefs, restaurateurs, sommeliers, bartenders, and more, and covers the burgeoning food scene in St. Petersburg, Florida. Episodes air every Tuesday.
This episode of the St. Petersburg Foodies Podcast is brought to you by Trophy Fish, Datz, St. Pete Meat & Provisions, Rollin' Oats, The Zest Podcast, Noble Crust, Buya Ramen, and Engine No. 9. Please keep them in mind the next time you are hungry for some fantastic food.
Our announcer is Candice Aviles, host of Meet the Chef. Our theme music is provided by The Chris Walker Band.
Salty's Sandwich Bar Website
Short Rib Quesabirria Tacos Recipe
Chef Olive Davis Interview