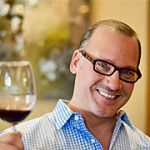 Kevin Godbee · Apr 20, 2021 · 1 min read
Interview with Chris Ciarcia from Sauvignon Wine Locker & American Trattoria
Welcome to the St. Petersburg Foodies Podcast Episode 138! On today's episode, we interview Chris Ciarcia. He was the GM and sommelier at Annata for five years, and he is now opening his own place named Sauvignon Wine Locker & American Trattoria. They are in a 100-year old building on the first block ever built in St. Pete, and they will be serving Italian-inspired New American cuisine including homemade pasta and gelato, Creekstone Farms steaks and more. To start they will have 177 bottles of wine, including - 115 reds, 42 whites, 16 sparkling, four rosés with 73 available by the glass. There is also an optional membership with benefits including temperature controlled wine lockers. At the top of the show we'll talk about the quesa birria taco craze, and Ketchup shortage.
Listen right here with our player above, or use your favorite podcast listening app below.
The St. Petersburg Foodies Podcast features interviews with chefs, restaurateurs, sommeliers, bartenders, and more, and covers the burgeoning food scene in St. Petersburg, Florida. Episodes air every Tuesday.
This episode of the St. Petersburg Foodies Podcast is brought to you by Trophy Fish, Dr. BBQ the Restaurant, St. Pete Meat & Provisions, Rollin' Oats, The Zest Podcast, Noble Crust, Buya Ramen, and Engine No. 9. Please keep them in mind the next time you are hungry for some fantastic food.
Our announcer is Candice Aviles from Food for Thought  and Channel 10 News. Our theme music is provided by The Chris Walker Band.
Sauvignon Wine Locker & American Trattoria
Chris Ciarcia Interview