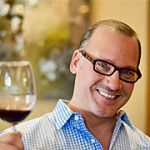 Kevin Godbee · Sep 1, 2020 · 1 min read
Interview with Chris Sherman from the Golden Spoon Awards
Welcome to the St. Petersburg Foodies Podcast Episode 105! On today's episode, we interview Chris Sherman from The Golden Spoon Awards. They are restaurant awards covering the entire state of Florida. They are published annually by Florida Trend Magazine, which has been around for 60-years. Five St. Pete restaurants won Golden Spoons in 2019. In the interview, Chris hints at some of the new St. Pete restaurants that may get a Golden Spoon in 2020. Another thing we learn is how the iconic Bern's Steakhouse has a ranking hierarchy for their wait staff, and that they have to pass a test to move up the ranks. You'll hear why you should pay attention to the color of the tie your server is wearing at Bern's. In addition, you'll find out what we have learned over the years from the cuisines of Japan, Mexico, and Italy. After the interview, we stroll over to our favorite salad eatery, Greenstock, where Lori and Kevin get a fresh, tasty, healthy lunch.
Listen right here with our player above, or use your favorite podcast listening app below.
The St. Petersburg Foodies Podcast features interviews with chefs, restaurateurs, sommeliers, bartenders, and more, and covers the burgeoning food scene in St. Petersburg, Florida. Episodes air every Tuesday.
This episode of the St. Petersburg Foodies Podcast is brought to you by Greenstock, Rollin' Oats, The Zest Podcast, Noble Crust, Buya Ramen, and Engine No. 9. Please keep them in mind the next time you are hungry for some fantastic food.
Our announcer is Candice Aviles from Food for Thought  and Channel 10 News. Our theme music is provided by The Chris Walker Band.
Chris Sherman Interview