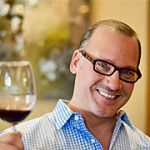 Kevin Godbee · Nov 3, 2020 · 1 min read
Interview with Dr. Nick Okeson, One of the Biggest Foodies We Know
Welcome to the St. Petersburg Foodies Podcast Episode 114! On today's episode, we interview Lori's friend of nearly 20 years, Dr. Nick Okeson. He is such a big foodie that he sometimes knows more about the restaurant scene than us. (He's got a lot of insider friends.) Nick has been a frequent restaurant customer at many places, and is quite knowledgable about food and wine. We talk about the food and drink scene in St. Pete including discussion about Salt Rock Grill, Parkshore Grill, The Birch & Vine, The Vinoy, Cafe Ponte, Beau n' Mo's, Alto Mare, Lost Coast Oysters, Flute & Dram, IL Ritorno, Jeffrey Jew's new Lingr, and more. Nick grew up on a farm in Kansas and has experience milking cows, raising cattle, chickens, and hunting, so he has experience on the food supply side as well. When he's not eating and drinking, he practices medicine as a licensed Doctor of Osteopathic Medicine. Nick is unfortunately a COVID "Long Hauler" as well. We only mention it, and do not discuss it, but he has a series of YouTube videos about it, which we link to below. At the top of the show, we have Abby Allen with an amazing recipe for Fried Lost Coast Oysters with Tomato Butter, Pickled Shallots and Corn.
Listen right here with our player above, or use your favorite podcast listening app below.
The St. Petersburg Foodies Podcast features interviews with chefs, restaurateurs, sommeliers, bartenders, and more, and covers the burgeoning food scene in St. Petersburg, Florida. Episodes air every Tuesday.
This episode of the St. Petersburg Foodies Podcast is brought to you by Rollin' Oats, The Zest Podcast, Noble Crust, Buya Ramen, and Engine No. 9. Please keep them in mind the next time you are hungry for some fantastic food.
Our announcer is Candice Aviles from Food for Thought  and Channel 10 News. Our theme music is provided by The Chris Walker Band.
Recipe: Fried Lost Coast Oysters with Tomato Butter, Pickled Shallots and Corn
Dr. Swede of Wino Friday Central YouTube Channel
Dr. Nick Okeson Interview