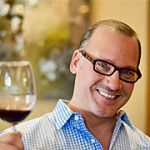 Kevin Godbee · Oct 20, 2020 · 1 min read
Interview with Executive Chef & Co-Owner of Wild Child, Rob Reinsmith
Welcome to the St. Petersburg Foodies Podcast Episode 112! On today's episode, we interview Executive Chef Rob Reinsmith. Rob has been working in restaurants since he was a teenager. He went to culinary school in Orlando, and then worked in eateries in New York City for eight years before coming back to St. Pete to be part of the founding team of Noble Crust. Now he has opened his own restaurant, Wild Child, in The Grand Central District with business partner Matt Kaye, who also owns The Bends. At the top of the show we will discuss a new food show we watch, plus interesting food news and facts.
Listen right here with our player above, or use your favorite podcast listening app below.
The St. Petersburg Foodies Podcast features interviews with chefs, restaurateurs, sommeliers, bartenders, and more, and covers the burgeoning food scene in St. Petersburg, Florida. Episodes air every Tuesday.
This episode of the St. Petersburg Foodies Podcast is brought to you by Rollin' Oats, The Zest Podcast, Noble Crust, Buya Ramen, and Engine No. 9. Please keep them in mind the next time you are hungry for some fantastic food.
Our announcer is Candice Aviles from Food for Thought  and Channel 10 News. Our theme music is provided by The Chris Walker Band.
Rob Reinsmith Interview