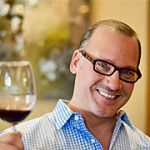 Kevin Godbee · Nov 10, 2020 · 1 min read
Interview with Executive Chef Cory Albright from Copa Lounge
Welcome to the St. Petersburg Foodies Podcast Episode 115! On today's episode, we interview Executive Chef Cory Albright from Copa Lounge. Copa specializes in small plates, a curated wine list, craft beers, and wine cocktails in a hip, but laid back environment. An injury and Food Network steered Corey from football to the kitchen, and he's been cheffing it up ever since. After Cory, we have an amazingly delicious lunch, and the best salads we've ever had, at Greenstock.
Listen right here with our player above, or use your favorite podcast listening app below.
The St. Petersburg Foodies Podcast features interviews with chefs, restaurateurs, sommeliers, bartenders, and more, and covers the burgeoning food scene in St. Petersburg, Florida. Episodes air every Tuesday.
This episode of the St. Petersburg Foodies Podcast is brought to you by Greenstock, Rollin' Oats, The Zest Podcast, Noble Crust, Buya Ramen, and Engine No. 9. Please keep them in mind the next time you are hungry for some fantastic food.
Our announcer is Candice Aviles from Food for Thought  and Channel 10 News. Our theme music is provided by The Chris Walker Band.
Cory Albright Interview