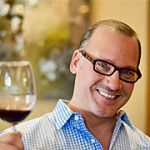 Kevin Godbee · Dec 1, 2020 · 1 min read
Interview with Joey Ledet from The Urban Stillhouse
Welcome to the St. Petersburg Foodies Podcast Episode 118! On today's episode, we interview Joey Ledet, the general manager of The Urban Stillhouse. They are owned by American Freedom Distillery, feature Horse Soldier Bourbon, and have a huge two-story 16,000 sq. ft. space with amazing cuisine, and the best restaurant backstory ever. The founders are former special forces that were the first boots on the ground in Afghanistan after 9/11. During the show, you'll find out the origin of the name, "Horse Soldier", and how steel from the ruins of The World Trade Center is used for Horse Soldier Bourbon. At the top of the show, we have Abby Allen with her recipe for Sous Vide Duck Breast and Root Vegetable Gratin where all of the ingredients came from our local St. Pete organic market, Rollin' Oats.
Listen right here with our player above, or use your favorite podcast listening app below.
The St. Petersburg Foodies Podcast features interviews with chefs, restaurateurs, sommeliers, bartenders, and more, and covers the burgeoning food scene in St. Petersburg, Florida. Episodes air every Tuesday.
This episode of the St. Petersburg Foodies Podcast is brought to you by Greenstock, Rollin' Oats, The Zest Podcast, Noble Crust, Buya Ramen, and Engine No. 9. Please keep them in mind the next time you are hungry for some fantastic food.
Our announcer is Candice Aviles from Food for Thought  and Channel 10 News. Our theme music is provided by The Chris Walker Band.
Sous Vide Duck Breast with Orange-Honey Pan Sauce and Root Vegetable Gratin Recipe
Joey Ledet Interview