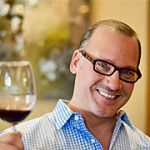 Kevin Godbee · Apr 12, 2021 · 1 min read
Interview with Florida Food Expert Heather McPherson
Welcome to the St. Petersburg Foodies Podcast Episode 137! On today's episode, we interview Florida food expert Heather McPherson. She doesn't bill herself as a food expert, but that is what we are calling her after we found out how much she knows about farms, livestock, fish, and produce that has its origins in our state. A few interesting things we found out during this interview are that olives and blueberries love old citrus soil, Florida is in the top five cow producing states, and there is real sturgeon caviar being farmed in Florida. Who knew? Heather was the food critic and a food editor during her over 30-years with The Orlando Sentinel. She has authored three cookbooks, and co-hosted a radio talk show about food. Currently, she is the media relations and PR machine behind Chef Art Smith's Homecomin' Florida Kitchen, Splitsville, and several other restaurants.
Listen right here with our player above, or use your favorite podcast listening app below.
The St. Petersburg Foodies Podcast features interviews with chefs, restaurateurs, sommeliers, bartenders, and more, and covers the burgeoning food scene in St. Petersburg, Florida. Episodes air every Tuesday.
This episode of the St. Petersburg Foodies Podcast is brought to you by Trophy Fish, St. Pete Meat & Provisions, Rollin' Oats, The Zest Podcast, Noble Crust, Buya Ramen, and Engine No. 9. Please keep them in mind the next time you are hungry for some fantastic food.
Our announcer is Candice Aviles from Food for Thought  and Channel 10 News. Our theme music is provided by The Chris Walker Band.
Chef Art Smith's Homecomin' Florida Kitchen, Orlando
Splitsville Luxury Lanes, Anaheim, Orlando, Miami, Tampa
Everglazed Donuts & Cold Brew, Orlando
JOTORO Kitchen + Tequila Bar, Tampa
Heather McPherson Interview