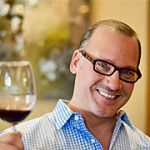 Kevin Godbee · Dec 31, 2019 · 1 min read
Interview with Hans Klenke of Del Mar Gastro Lounge
Welcome to the St. Petersburg Foodies Podcast Episode 70! Our featured interview today is with Hans Klenke of Del Mar Gastro Lounge. Del Mar is one of the best known, most popular hangout places in DTSP for over 7 years, but Hans has done a lot more than before Del Mar that we'll find out about.  Our musical guest today is Izzi Bradburn. Izzi is a brand new emerging artist in our area. She has begun performing regularly near downtown and recently played the patio at Ruth Eckerd Hall prior to the upcoming Carole King show. We will feature her song, "Out Loud".
Listen right here with our player above, or use your favorite podcast listening app below.
The St. Petersburg Foodies Podcast features interviews with chefs, restaurateurs, sommeliers, bartenders, and more, and covers the burgeoning food scene in St. Petersburg, Florida. Episodes air every Tuesday.
This episode of the St. Petersburg Foodies Podcast is brought to you by Pacific Counter, The Brass Bowl Kitchen & Juicery, Buya Ramen, and Engine No. 9. Please keep them in mind the next time you are hungry for some fantastic food.
Our announcer is Candice Aviles from Food for Thought  and Channel 10 News. Our theme music is provided by The Chris Walker Band.
Links:
Episode 70. Hans Klenke Interview. Izzi Bradburn with 'Out Loud'.