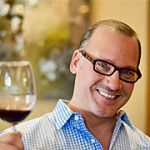 Kevin Godbee · Sep 8, 2020 · 1 min read
Interview with Janet Keeler from USF St. Pete
Welcome to the St. Petersburg Foodies Podcast Episode 106! On today's episode, we interview Janet Keeler from the University of South Florida, St. Petersburg. Janet is an Instructor for the Food Writing and Photography Certificate program in the Department of Journalism & Digital Communication. She is a contributor to The Zest Podcast at WUSF Public Media, has authored and edited cookbooks, and is a former Food Editor for the Tampa Bay Times. At the top of the show, we have Abby Allen straight out of the St. Pete Foodies test kitchen with a fun, tasty, easy recipe for an elevated BLT with Basil Mayonnaise and Heirloom Tomatoes. It's sooo good!
Listen right here with our player above, or use your favorite podcast listening app below.
The St. Petersburg Foodies Podcast features interviews with chefs, restaurateurs, sommeliers, bartenders, and more, and covers the burgeoning food scene in St. Petersburg, Florida. Episodes air every Tuesday.
This episode of the St. Petersburg Foodies Podcast is brought to you by Rollin' Oats, The Zest Podcast, Noble Crust, Buya Ramen, and Engine No. 9. Please keep them in mind the next time you are hungry for some fantastic food.
Our announcer is Candice Aviles from Food for Thought  and Channel 10 News. Our theme music is provided by The Chris Walker Band.
Food Writing and Photography at USF St. Pete
BLT with Basil Mayonnaise Recipe
Here's one of the best free food photography articles with 77 food photography tips!
Janet Keeler Interview