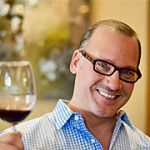 Kevin Godbee · Feb 2, 2021 · 1 min read
Interview with Jeffrey Jew from Lingr on 6th St.
Welcome to the St. Petersburg Foodies Podcast Episode 127! On today's episode, we interview Chef Jeffrey Jew about Lingr, his new restaurant opening in March / April in downtown St. Petersburg. The eatery will provide a unique combination of Norwegian and Chinese cuisines. They will be serving breakfast, lunch and dinner. Give a listen to find out more about this unique new restaurant coming to downtown St. Pete. After chef, we talk about the incredible St. Louis Style Ribs we got from St. Pete Meat & Provisions. They provide restaurant quality meats, and other items for cooking at home. They have some hard-to-find cuts, and their meats come from local independent farms where the animals are humanely raised, free range, organic, and non-GMO.
Listen right here with our player above, or use your favorite podcast listening app below.
The St. Petersburg Foodies Podcast features interviews with chefs, restaurateurs, sommeliers, bartenders, and more, and covers the burgeoning food scene in St. Petersburg, Florida. Episodes air every Tuesday.
This episode of the St. Petersburg Foodies Podcast is brought to you by St. Pete Meat & Provisions, Rollin' Oats, The Zest Podcast, Noble Crust, Buya Ramen, and Engine No. 9. Please keep them in mind the next time you are hungry for some fantastic food.
Our announcer is Candice Aviles from Food for Thought  and Channel 10 News. Our theme music is provided by The Chris Walker Band.
Jeffrey Jew Interview