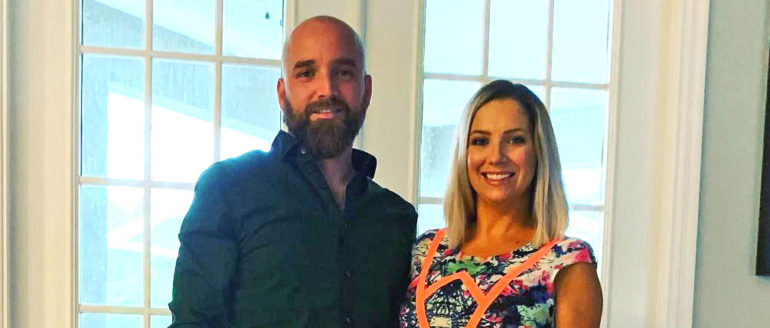 Interview with Kat & Aaron Van Dora from Gratzzi & Mary Margaret's
Welcome to the St. Petersburg Foodies Podcast Episode 81! Our featured interview is with Kat & Aaron Van Dora. They are both well-known personalities in downtown St. Pete – Aaron as the longtime bartender at Gratzzi, and Kat used to work with Pete Boland at Courigan's, and now takes a shift at Pete's new Irish tavern, Mary Margaret's. Aaron is also a partner, and the beverage director at the new tavern. At the top of the show, Kevin and Lori will talk about what everybody is talking about, the Corona Virus.
Listen right here with our player above, or use your favorite podcast listening app below.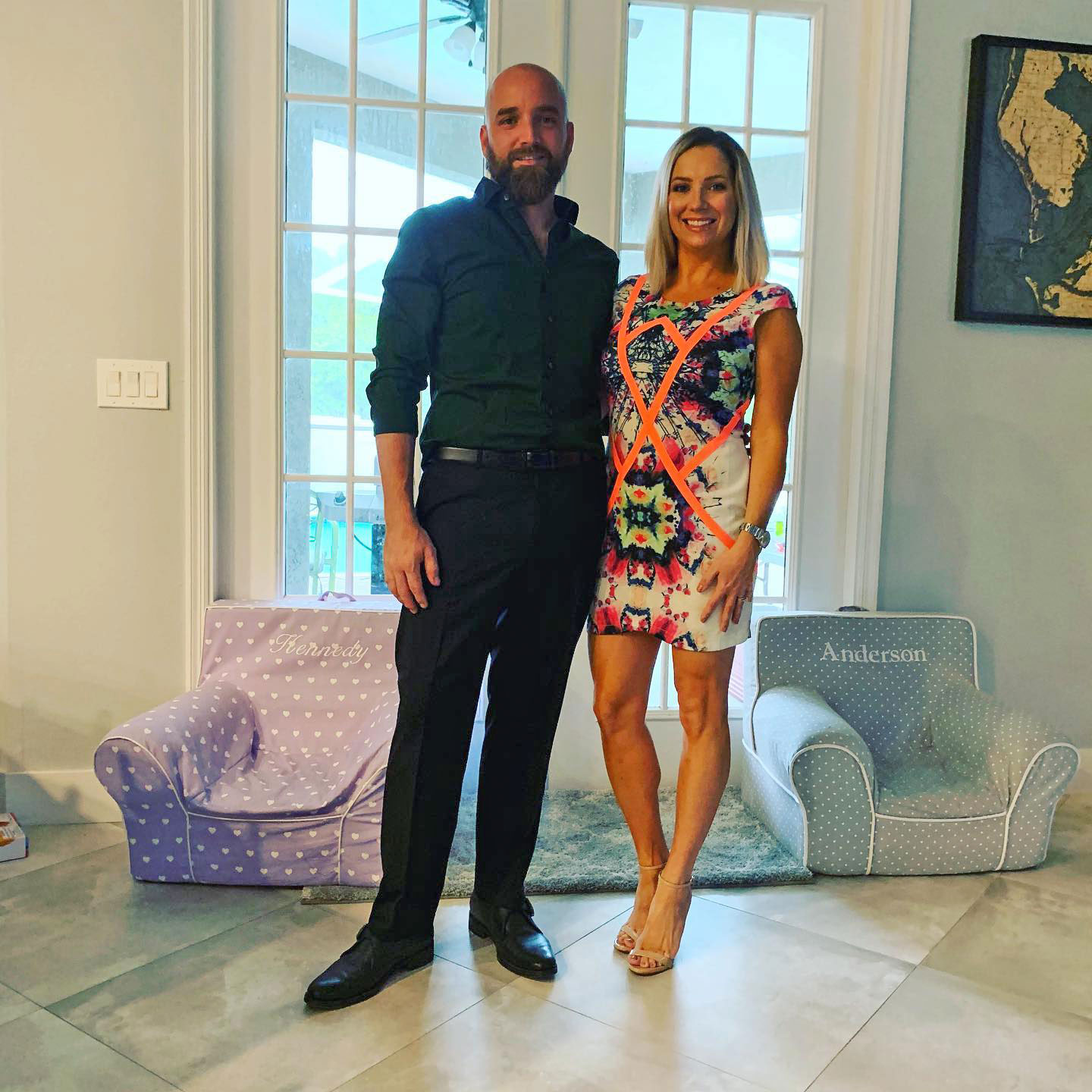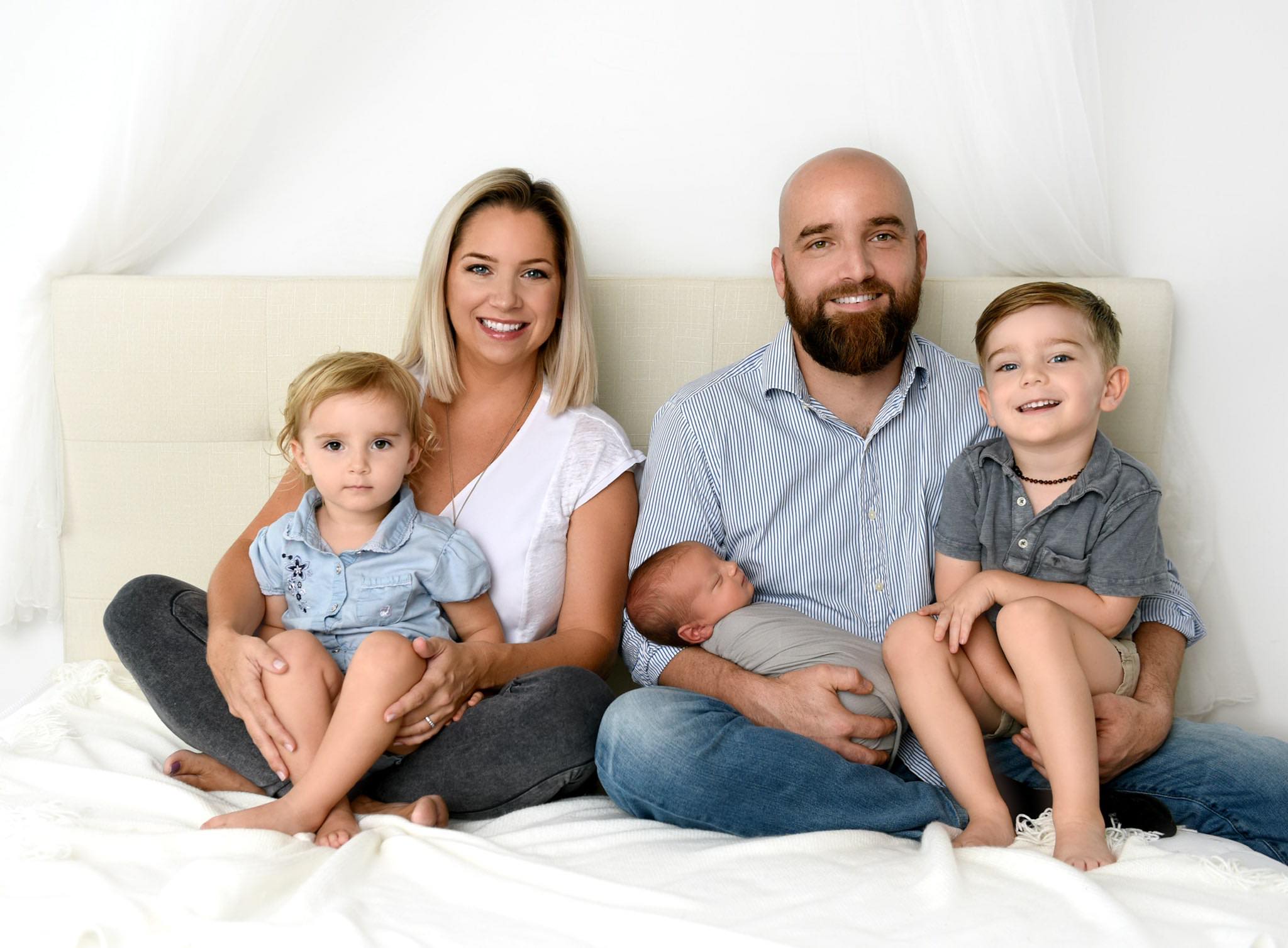 The St. Petersburg Foodies Podcast features interviews with chefs, restaurateurs, sommeliers, bartenders, and more, and covers the burgeoning food scene in St. Petersburg, Florida. Episodes air every Tuesday.
This episode of the St. Petersburg Foodies Podcast is brought to you by Noble Crust, Pacific Counter, Buya Ramen, and Engine No. 9. Please keep them in mind the next time you are hungry for some fantastic food.
Our announcer is Candice Aviles from Food for Thought  and Channel 10 News. Our theme music is provided by The Chris Walker Band.
Links:
Mary Margaret's Olde Irish Tavern
Kat & Aaron Van Dora Interview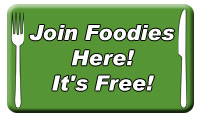 Aaron Van Dora Interview, Best St. Pete Podcast, Best St. Pete Podcasts, Best St. Petersburg FL Podcast, Best St. Petersburg FL Podcasts, Food Podcast 2020, Food Podcasts 2020, Foodies Podcast, Foodies Podcasts, Kat Van Dora Interview, Podcast for Foodies, Podcasts for Foodies, Podcasts with Chef Interviews, Podcasts with Restaurant Interviews, St. Pete Foodies Podcasts
Written by Kevin Godbee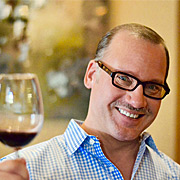 World Food Championships Certified Food Judge #1541
I've always loved cooking. When I was 6-years old I wanted to cook. When my mom said that she was just running to the neighbor's and would be right back, I climbed onto the kitchen counter and found Lipton Instant French Onion Soup Mix. By the time my mom returned, I was stirring the pot on the stove, and proclaimed; "Look Mom! I'm cooking!"
In High School, I took three different cooking classes and got an A in each. After getting my first apartment, I used to cook 5-nights a week, and go out two nights. An old girlfriend from decades ago had a brother-in-law that was a CEO of a trucking company, and he used to entertain in Manhattan quite a bit ... and he started taking us along.
This was when I learned about gourmet food and fine wine. For a couple of years, Lori and I went out about 4-5 nights a week, but now we have a better balance of 50/50 between cooking at home, and going out to the amazing restaurants we are so lucky to have in our beloved Downtown St. Petersburg.
View all posts by: Kevin Godbee
More Foodies News, Reviews & Recipes
Comments are closed
#stpetersburgfoodies #stpetefoodies
Recent Posts
Fish tacos are definitely a thing in the St. Pete area. It seems like almost every restaurant has them. Without doing an actual survey, I'd guess that 40%-50% of restaurants around here have fish tacos. We already have a Top 10 Taco Places list, and I tried to not duplicate any here with two exceptions, which are Red Mesa Cantina, and Nueva Cantina. Their fish tacos are so good, I just couldn't leave them off. I kept this list to all whitefish with no breaded, fried, or other types of seafood…again with the same exceptions as I always get the shrimp taco with the fish taco at both cantinas. Since we live in downtown St. Pete, we tend to go to downtown restaurants a lot, and have been criticized for being too downtown-centric. This time, I made an effort to get to the beach resulting in five of the tacos on the list being in downtown, three on St. Pete Beach, one on the south side, and one in Gulfport. The list is in alphabetical order, but I do have some shoutouts. Best Overall: The Library, and Paul's Landing – in that order. Best Blackened Seasoning: Rick's Reef Best Flour Tortillas: Chill Restaurant & Bar, and Rick's Reef. As with all of our lists, and unlike most other publishers, I personally went to all of these places, and ate all of these tacos, and took all of these photos. THE LIST IS IN ALPHABETICAL ORDER <— LOOK For ALL of these – the fish was moist, juicy, fresh and flavorful… so I don't have to repeat it ten times. "It's really a lot like writing porn. After you've used the same adjectives over and over again, it's like the Penthouse Letters…" – Anthony Bourdain, Parts Unknown, Budapest – Aired June 14, 2015 The Best Fish Tacos in St. Pete Chosen by Locals 1. Chill Restaurant & Bar 357 Corey Ave St Pete Beach, FL 33706 (727) 360-2445 Chill Website Fish of the Day Tacos – Fresh Fish of the day grilled and served over flour or corn tortillas with mango salsa, guacamole, citrus slaw & a zesty chipotle ranch. The fish here is Corvino. Chill's has a tropical slant with pineapple and mango. The flour tortillas are fresh, pliable and held together nicely. 2. The Library 600 5th St S St. Petersburg, FL 33701 (727) 369-9969 The Library Website Blackened Fish Tacos (Mahi) – chile glaze, kale slaw, pico, feta, cumin aioli (Lunch menu only.) From a previous review: These are some of the best fish tacos I've ever had. The grouper was moist, plump, juicy, and bursting with flavor. The combination of other ingredients previously mentioned made every bite a fantastic experience, not only of contrasting and complementary flavors, but also a wonderful mouthfeel of different textures. 3. The Lure 661 Central Ave N St. Petersburg, FL 33701 (727) 914-8000 The Lure Website A Different Drum – Blackened Redfish with mixed field greens and citrus caper aioli. Redfish is just the name. The flesh is actually white. The Lure was the only place I found that uses it, and it was fresh, and light with fantastic flavors. 4. O'Maddy's Bar & Grille 5405 Shore Blvd S Gulfport, FL 33707 (727) 323-8643 O'Maddy's Website Maddy G's Mahi Tacos – Lightly blackened Mahi with a baja slaw, pepper jack cheese, pico de gallo and an avocado coulis, served on flour tortillas. This is a large portion with two pieces of fish on each taco. I was full after the first taco, but ate the second one anyway. This used to be as a special only, but was recently made a regular menu item. 5. Nueva Cantina 1625 4th St South St. Petersburg, FL 33701 (727) 851-9579 Nueva Cantina Website All of the food at Nueva Cantina is excellent, and the Shrimp Tacos, and Pescado Tacos are no exception. Shrimp Taco – Fried or grilled, (I did grilled on both) shrimp with cabbage, pico de gallo, chipotle aioli, and lime. Pescado Taco – Fried or grilled fish with red cabbage, pico de gallo, cilantro, lime, and queso fresco. 6. Paul's Landing 501 5th Ave NE St. Petersburg, FL 33701 (727) 824-8007 Paul's Landing Website Gulf Fish Tacos with avocado salsa, cabbage slaw, charred corn, and black bean salsa. In this case it was Grouper and one of the best Grouper tacos I've ever had! 7. Red Mesa Cantina 128 3rd St S St. Petersburg, FL 33701 (727) 896-8226 Red Mesa Cantina Website Baja Fish – Grilled fresh fish, salsa roja, Mexican slaw and lime crema. The fish changes seasonally. In this case it was Mahi Mahi. Shrimp Taco – Grilled Shrimp, Mexican Slaw, Pico De Gallo And Habanero Aioli. I've probably had these 100 times over ten years. 8. Rick's Reef 6712 Gulf Blvd St Pete Beach, FL 33706 (727) 826-0752 Rick's Reef Website "We use fresh ingredients, and prepare each item by hand, just for you. There is no microwave oven, and no heat lamps. Your order comes straight from the kitchen to you! All sauces and dressings are made by hand each day." They have Fish Tacos, which have less items. I had the Baja Tacos, which has more ingredients – fresh Mahi grilled or blackened, flour tortillas, with Baja sauce, cabbage and cilantro mix, mixed cheese and diced tomatoes. Rick's wins by going back to the roots of street food, keeping it simple and flavorful with all the different textures that make your mouth feel great. The blackened seasoning is outstanding. 9. Sea Salt St. Pete 183 2nd Ave N St Petersburg, FL 33701 (727) 873-7964 Sea Salt Website Soft tortilla, blackened Mahi Mahi, avocado, tomato, jalapeño-red cabbage slaw, cilantro, citrus-sriracha sauce. Fresh, delicious and tangy. 10. The Toasted Monkey 678 75th Ave St Pete Beach, FL 33706 (727) 360-5800 Toasted Monkey Website Fish Tacos – Two flour tortillas with Alaskan white fish fillets grilled, blackened, or fried. Served […]

Interview with Christine Cutler from The IFWTWA Welcome to the St. Petersburg Foodies Podcast Episode 145! On today's episode, we interview Christine Cutler. She is the President of The International Food Wine and Travel Writers Association. They will be having their 2021 conference in downtown St. Pete this November. Chris is also an expert on travel to Italy, Italian culture, and cuisine. Did you know that Spaghetti Bolognese does not exist in Italy? Neither does Fettuccini Alfredo, or Pepperoni Pizza amongst other things that we'll discuss. After Chris, Kevin does some "cooking for one" with Bajan Sausage and Moroccan Meatballs from St. Pete Meat & Provisions.

June 3, 2021

10 Best Salads in St. Petersburg FL 2021

I LOVE salad! My mom made a salad every single night to start off dinner, and dinner was always at six. Those were the two constants. Now, the best salads I have at home are made by Lori. She just has a knack. I could make the same salad as her, and it won't taste as good. It's not because she has a salad spinner, and I don't. Below is a completely biased and opinionated list of my personal favorite salads in St. Pete. Before we get into the list, an important thing you should be aware of is that there are other publishers of "best of lists" that do not actually go to the establishments, or actually eat the food. (Sounds ridiculous, right?) They just download photos from the internet, or embed Instagram posts from someone else. Instant top 10 list produced without having to leave the house. That's NOT how we do it. We absolutely DO eat all of the food on all of our lists. (How can anyone recommend something they never experienced?) Unfortunately, we've seen these junk lists a lot—from national and local publishers. We are also aware of a local publisher that offers paid placement in best-of-lists. There is no paid placement here. WE PERSONALLY ATE ALL OF THESE SALADS, AND WENT TO ALL OF THESE PLACES, AND THESE ARE ALL ST. PETE FOODIES PHOTOS. (All photos by St. Petersburg Foodies and as credited.) Best Salads Near Me …(and you, if you're in St. Pete) These are listed in alphabetical order. <—— Look 1. Baba Restaurant, Bakery & Café 2701 Central Ave St. Petersburg, FL 33713 (727) 954-3406 Baba Website Village Salad – tomato, kalamata olive, cucumber, capers, feta. From Lori: "Kevin humored me because I wanted the Village Salad with just tomato, kalamatas, capers, feta and cucumber. He couldn't stop raving at how good it was. It's my favorite type of salad…simple, light and great flavor!" This one is a simpler version than The Burg's, but the addition of the capers makes a huge difference. The bright saltiness makes you just keep going back for more until it's all gone. 2. Bacchus St. Pete 124 2nd Ave NE St. Petersburg, FL 33701 (727) 258-8566 Bacchus Website French Country Salad – roasted asparagus, beets, arugula, goat cheese, toasted walnuts, lemon-dijon vinaigrette. It was super delicious, and huge. The photo is half of a split portion. Fresh, bursting with bright flavors, and a large portion. 3. The Bier Boutique 465 7th Ave N. St. Petersburg, FL 33701 (727) 827-2691 The Bier Boutique Website House Salad – mixed greens, onion, tomato, bacon, feta cheese, sunflower seeds & chow mein noodles – choose from ranch, blue cheese or honey peppercorn vinaigrette. Fresh, full of texture and the honey peppercorn vinaigrette is smooth, creamy, bright and light. 4. The Burg Bar & Grill 1752 Central Ave St. Petersburg, FL 33712 (727) 894-2874 The Burg Website Horiatiki (Village Salad) – tomatoes, cucumbers, greek olives, feta cheese, pepperoncini, onions, beets, green peppers, oregano, olive oil, balsamic dressing. This is one of our favorites that we always order. It's the perfect combination of bright, light, crispy, salty, sweet, and spicy. 5. Copa 1047 Central Ave St. Petersburg, FL 33705 (727) 623-9199 Copa Website Copa's watermelon salad is bursting with flavor. It's bright, yet balanced with sweetness, and saltiness. It's composed of fresh watermelon, (of course), and tossed with heirloom tomatoes, onions, garlic, feta cheese, and balsamic dressing. 6. Gratzzi Italian Grille 211 2nd St South St. Petersburg, FL 33701 (727) 623-9037 Gratzzi Website Insalata Caesar – Hearts of romaine, house made Caesar dressing, shaved parmesan and rustic croutons. (The photo is the side salad portion. There is one twice this size as well.) It may seem simple compared to some of the others on this list, but it is definitely one of my favorites. I like that they give you the full length, stalk-like leaves. The romaine is fresh and bursting with flavor. The crunch of the croutons, and the softer bite of the shaved parmesan, along with the dressing make for perfection in your mouth. 7. The Mill Restaurant 200 Central Ave #100 St. Petersburg, FL 33701 (727) 317-3930 The Mill Website We have two favorites here as well. Southern Belle Salad – romaine, red onion, candied pecans, sage derby, peppadews, dried apricots, honeycup vinaigrette, southern fried chicken. The fried chicken makes this one decadent, and a good one to share, or could be a complete meal for one person. It has such a great mix of ingredients that cover the complete flavor spectrum, and it's nice and crunchy. Phyllo Feta – baby spinach, blackberries, red onion, yellow grape tomatoes, bosc pear, spiced walnuts, blackberry vinaigrette. That Phyllo Feta is so craveable. The feta is wrapped in phyllo and baked to a golden brown. It is a terrific accompaniment to the spinach salad with blackberries, red onions, yellow grape tomatoes and highlighted with spiced walnuts which hold up well against the sweetness of the Bosc pear and the blackberry vinaigrette dressing. 8. Noble Crust 8300 4th St N. St. Petersburg, FL 33702 (727) 329-6041 Noble Crust Website House Salad – mixed greens, tomatoes, cucumber, radish, shaved fennel, carrots, croutons, parm, whipped feta, zesty vinaigrette. The Noble crust house salad is delicious. It's a light and bright and then the ricotta cheese adds some depth, and the olives give it some saltiness. These are also my favorite croutons of all. 9. Stillwaters Tavern 224 Beach Dr NE St. Petersburg, FL 33701 (727) 350-1019 Stillwaters Website Caesar Salad – chopped romaine & kale, parmesan, harrisa caesar dressing, sourdough croutons. Stillwater's Caesar adds kale with the romaine, and it is actually quite delicious, and a nice little twist on the traditional version. I love it. 10. Teak 800 2nd Ave NE 4th Floor St. Petersburg, FL 33701 (727) 513-8325 Teak Website Ultimate Wedge BLT – iceberg, applewood smoked bacon, red onion, tomato, grilled corn, […]

Okay folks, it's June…and that means summer, picnics and the start of grilling season. I don't know about you, but when I think about grilling, a juicy rack of ribs often comes to mind. However, being that we live in a small downtown St. Petersburg apartment with very minimal outdoor space, grilling is not something that we are able to do. Therefore, over the years, I have had to learn how to recreate favorites from the grill in our kitchen. Oven-baked ribs, when cooked properly, are just as satisfying as a slab from the grill if you ask me. Low and slow at 325 degrees and then finished with some high heat will yield a similar product. I typically gravitate towards Babyback Ribs. However, Rollin' Oats offers some incredible St. Louis style spareribs that have changed the game. St. Louis Style Ribs often have more fat (much like a Ribeye steak), but fat means flavor. In addition to quality ribs, Rollin' Oats also has a selection of premium organic barbecue sauces. St. Louis-Style Ribs with Hasselback Cantaloupe St. Louis style spareribs may contain more fat, but that means more flavor. Hasselback Cantaloupe1 Cantaloupe (Sliced into quarters, seeded and then sliced into half moons)1 bunch Fresh Basil 8 oz Fresh Mozzarella (Cut into approximately 1 1/2 inch slices)Olive OilSaltPepperSt. Louis-Style Spareribs1 rack Spareribs (Approximately 2-2.5lbs)1.5 tbsp Garlic Powder1.5 tbsp Paprika1 tbsp Salt1 tsp Brown Sugar1 tsp Cayenne Pepper1 cup Barbeque Sauce (Any will work – we love Annie's Organic!) St. Louis-Style Ribs Preheat oven to 325 F. In a small bowl, combine garlic powder, paprika, salt, brown sugar and cayenne. Rub spice mix evenly all over the ribs.Wrap seasoned ribs in foil completely, place on a baking sheet and bake for 2-2 1/2 hours. Remove ribs from the oven, unwrap. Coat ribs all over in barbeque sauce of choice. Increase heat to 425 F. Place ribs in the oven, uncovered, for 15 minutes (sauce will begin to caramelize). Remove ribs from the oven and serve.Hasselback CantaloupeTake the melon half moons and cut slits every 1" without cutting through the skin. Stuff 1 leaf of basil and a thin slice of Mozzarella into each slit in the melon. Drizzle with olive oil and season with salt and pepper. Appetizer, Main Dish, Side DishAmericanCantaloupe, Spareribs, St. Louis Style Spareribs

Interview with Thomas Miller from The Treasure Coast Foodie Welcome to the St. Petersburg Foodies Podcast Episode 144! On today's episode, we interview Thomas Miller from The Treasure Coast Foodie. Just like us, he does reviews of local independent restaurants. He also does restaurant awards like us, has a wine club, dining club and more. He visited a few St. Pete restaurants for a feature article he is working on. He is also debuting a new video series reminiscent of Diners, Drive-Ins and Dives. At the top of the show we have Abby Allen with her recipe for St. Louis Spare Ribs with Hasselback Cantaloupe.
Recipes
Okay folks, it's June…and that means summer, picnics and the start of grilling season. I don't know about you, but when I think about grilling, a juicy rack of ribs often comes to mind. However, being that we live in a small downtown St. Petersburg apartment with very minimal outdoor space, grilling is not something that we are able to do. Therefore, over the years, I have had to learn how to recreate favorites from the grill in our kitchen. Oven-baked ribs, when cooked properly, are just as satisfying as a slab from the grill if you ask me. Low and slow at 325 degrees and then finished with some high heat will yield a similar product. I typically gravitate towards Babyback Ribs. However, Rollin' Oats offers some incredible St. Louis style spareribs that have changed the game. St. Louis Style Ribs often have more fat (much like a Ribeye steak), but fat means flavor. In addition to quality ribs, Rollin' Oats also has a selection of premium organic barbecue sauces. St. Louis-Style Ribs with Hasselback Cantaloupe St. Louis style spareribs may contain more fat, but that means more flavor. Hasselback Cantaloupe1 Cantaloupe (Sliced into quarters, seeded and then sliced into half moons)1 bunch Fresh Basil 8 oz Fresh Mozzarella (Cut into approximately 1 1/2 inch slices)Olive OilSaltPepperSt. Louis-Style Spareribs1 rack Spareribs (Approximately 2-2.5lbs)1.5 tbsp Garlic Powder1.5 tbsp Paprika1 tbsp Salt1 tsp Brown Sugar1 tsp Cayenne Pepper1 cup Barbeque Sauce (Any will work – we love Annie's Organic!) St. Louis-Style Ribs Preheat oven to 325 F. In a small bowl, combine garlic powder, paprika, salt, brown sugar and cayenne. Rub spice mix evenly all over the ribs.Wrap seasoned ribs in foil completely, place on a baking sheet and bake for 2-2 1/2 hours. Remove ribs from the oven, unwrap. Coat ribs all over in barbeque sauce of choice. Increase heat to 425 F. Place ribs in the oven, uncovered, for 15 minutes (sauce will begin to caramelize). Remove ribs from the oven and serve.Hasselback CantaloupeTake the melon half moons and cut slits every 1" without cutting through the skin. Stuff 1 leaf of basil and a thin slice of Mozzarella into each slit in the melon. Drizzle with olive oil and season with salt and pepper. Appetizer, Main Dish, Side DishAmericanCantaloupe, Spareribs, St. Louis Style Spareribs

May 3, 2021

Short Rib Quesabirria Tacos Recipe

If you tend to keep up with all of the latest food trends, and/or don't live under a rock, odds are, you have heard of Birria or Quesabirria Tacos. However, for those who haven't, Birria tacos are usually comprised of meat, such as beef or goat, that has been slowly braised and is then loaded into a tortilla and pan fried then served with consomé on the side. The meat is braised in a brilliant combination of chilis and spices and oozes with flavors. Quesabirria tacos take things one step further. In essence, they are the perfect storm of a cheese quesadilla and a taco, all wrapped up into one incredible being. Let's get serious, who could be mad about that? While goat is traditionally used, I prefer beef. In fact, utilizing a combination of beef is encouraged, though, not necessary. I love using two pounds of just short ribs when I encounter some beautiful ones, but, use any kind of beef that you can get your hands on. Recommendations include: beef shank, chuck roast, cap roast, etc. Rollin' Oats offers a superb variety of quality beef, most of which is grass fed and organic. Additionally, they have everything else needed for this fancy little taco number that you'll want to make over and over. A lot of Birria recipes recommend Guajillo dried chilis, which are not always offered at Rollin' Oats. However, they do have Anaheim and Pasilla chilis, which boast a very similar flavor profile. Short Rib Quesabirria Tacos Imagine if Birria Tacos and a Cheese Quesadilla had a baby – that's precisely what we have going on here. These babies take a little bit more time to make; however, the cost is totally worth the reward. Meat and Marinade2 lbs Short Ribs, Beef Roast, or Beef Shank (You can use one or a combination of two meats – whichever you prefer)3 Dried Pasilla Peppers (Guajillo or Anaheim will work as well)1 7oz can Chipotle Peppers in Adobo3/4 cup Crushed Tomatoes1/4 cup White Wine Vinegar6 Garlic Cloves (Minced)1 1/2 tsp Oregano1 tsp Paprika2 tbsp Salt (Divided, plus more, as needed)PepperConsome1 White Onion (Medium in size, chopped)1 Cinammon Stick3 Bay Leaves4 cups Beef Broth1 tbsp Olive OilBirria Taco Assembly4 Tortillas (Your preference. I like Siete Foods grain free)1 cup Queso Blanco Cheese (Grated)Minced White OnionFresh Cilanto MarinadeAdd dried Pasilla peppers to a medium heat safe bowl. Bring a few cups of water to a boil and then carefully pour the hot water over the peppers. Allow to soak and soften for about 15 minutes. Remove peppers from water, cut off stems and dump the seeds out into the sink and discard. Add softened peppers to food processor with the rest of the marinade ingredients and 1 tbsp salt and process until smooth. Liberally salt meat with remaining 1 tbsp salt and some pepper. Pour marinade over meat and cover and marinade for at least one hour and up to overnight.ConsomeHeat oil in a large dutch oven over medium heat. Add onion, stirring occasionally, until onion softens, 6-8 minutes. Add in meat and marinade and remaining consome ingredients. Bring to a simmer, partially cover and turn the heat to medium low/low (whichever heat level allows for a gentle simmer) until meat is fall off the bone tender and shreds easily, 3.5 – 4 hours.Remove meat/bones from consome, discard bones and place meat in a separate bowl, shred and reserve for assembly.Carefully strain consome into a heat proof bowl/pot through a mesh sieve and reserve for assembly, discard any solids. Birria AssemblyLadle one half cup or so of consome into a shallow bowl or onto a plate. Heat medium nonstick skillet over medium heat. One at a time, dip one side of tortilla into shallow bowl/plate of consome. Then place tortilla consome dipped side down into the skillet.Liberally cover tortilla in shredded Queso Blanco. Then, top with shredded meat, followed by onions and cilantro.Carefully fold the tortilla in half and continue to cook until each side of the tortilla is lightly crisp and golden. Serve tacos with consome on the side for dipping. Main DishMexicanQuesabirria Tacos, Birria Tacos

April 5, 2021

Lobster Thermidor Recipe

It isn't hard to make a lobster dish fabulous, because, well, lobster is already plenty fabulous on its own. Over time, Lobster was tossed into that category of "occasion-only" meals, along with the likes of Beef Wellington, Prime Rib and Cassoulet – you know, those "never enough time on a weeknight" type-of-meals. Well, I'm here to debunk all of that and prove to you that you can, in fact, not only enjoy, but prepare a beautiful little lobster dinner on any night, occasion, or not. Lobster Thermidor is a French dish, typically comprised of lobster in a rich and creamy sauce. Normally, I'm a simple kind of gal when it comes to lobster. Some sous vide meat, drawn butter – that's all I usually need. However, for Lobster Thermidor, I make an exception. Great to serve as an appetizer for a dinner party, whilst also perfect for a low effort, but impressive weeknight dinner which boasts a high return – it's the dish that delivers whenever you need it. Recently, Rollin' Oats added Luke's Lobster, which is wild caught and sustainably sourced, to their shelves and the quality is incredible! You can find Luke's Lobster meat, claws and tails in the frozen section at Rollin' Oats in St. Pete. Lobster Thermidor 2 Lobster Tails (Preferably wild caught, like Luke's brand in the frozen section at Rollin' Oats)1 cup Heavy Cream1/2 cup Mushrooms (Chopped – I use Cremini.)1/4 cup Butter (Unsalted)2 tbsp White Wine (Nothing too sweet, but, something you would drink!)1/2 tsp Paprika2 Egg Yolks1/2 tsp Salt (Plus more, to taste)1/4 tsp PepperFresh Tarragon (Chopped, for serving (optional)) Fill a stockpot with water and a few heavy pinches of salt and bring to a boil over high heat. Add lobster tails and cook until bright red and beginning to curl up, 8-9 minutes.Remove tails and cool. Once cool, cut each tail in half long-ways. Remove lobster meat from shells, chop and reserve for later use. Additionally, also reserve the lobster tail shells (we'll be stuffing the meat back in later on).Heat a large pot like a dutch oven over medium. Add the butter and when melted, pour in the chopped mushrooms and cook until they become softer and begin to take on color, 6-8 minutes. Add in cooked lobster tail meat, paprika, pepper and 1 tsp of salt and reduce the heat to low.Pour in 1/2 cup of the heavy cream and 1 tbsp of the wine, stir to combine, and then simmer for 5 minutes, then remove from heat.In a small bowl, whisk together the egg yolks with the remaining tbsp of white wine. Pour mixture into a small sauce pan and simmer, whisking constantly, until liquid thickens slightly and becomes a custard.Remove from heat and slowly mix into lobster mixture.Place reserved lobster shells on a parchment-lined baking sheet. Spoon lobster and sauce carefully into each shell. Save extra lobster sauce for serving.Broil lobster tails until they begin to brown, 5-6 minutes. Remove from oven and serve garnished with chopped Tarragon (if using), along side some toasted bread and a light salad. Appetizer, Main CourseFrench

Don't let this semi-intimidating name fool you, this chicken-rice-salad situation may sound intricate, but the truth is, it's anything but. It all starts with some leftover rice, chicken, strawberries, whatever greens you have on hand and a few simple pantry staples items – that's it. What is crispy rice you ask? This was something I discovered in the early stages of quarantine whilst watching Bon Appetit Magazine's YouTube channel. In said video, they showed one of their favorite ways to utilize leftover rice (because let's face it, we all always make way more rice than we need) by simply heating some oil/fat of choice over medium heat, spooning in and patting down some cooked rice and allowing the whole happy party to simmer away. Tenish minutes later, after a nice little invert, you're left with a perfectly golden-brown crisp layer of sheer rice gold. When it comes to the type of rice to use for crispy rice, it's truly all about preference. I usually like to use a basmati, just because that's typically what I have on hand. Rollin' Oats has a premium array of top-notch rice selections to choose from, and as always, they also have every single ingredient needed to make this recipe. Not only do they just have the ingredients, but Rollin' Oats has the premium selection for all of the ingredients needed and so much more. As with the majority of my cooking, this recipe was designed with versatility in mind. It's meant to be prepared in a way that suits you and your likes, lifestyle, etc. For example, if you follow a Vegan lifestyle, omit the chicken, add some crispy tofu or some extra vegetables. Or, if chicken isn't your thing, replace it with a more desirable protein and perhaps swap out the strawberries. Add, subtract and improvise however you see fit. Strawberry-Balsamic Chicken with Watercress & Crispy Rice Brunch, Lunch, Dinner – this recipe is suitable for just about any occasion. Not only that, it screams Spring! Strawberry-Balsamic Mixture1 cup Strawberries (Washed, tops removed and sliced into small pieces)1/4 cup Balsamic Vinegar1 tsp SaltCrispy Rice2 cups Leftover Cooked Rice4 tbsp olive oilChicken & Salad Assembly1 bag Watercress (Or any other similar green, like Arugula.)1 Avocado1 lb Boneless, Skinless Chicken Breast Cutlets (2 8oz cutlets. Or, one 1lb butterflied breast )2 tbsp Olive Oil1 tbsp Balsamic VinegarSalt and Pepper1/4 cup Fresh Basil (Chopped) Strawberry-Balsamic MixtureCombine all ingredients in a medium bowl. Cover and set aside until ready to use.Crispy RiceHeat a nonstick skillet, approximately 8", over medium heat and add olive oil. Spoon cooked rice into skillet while carefully patting down, making sure to cover the entire surface of the skillet. Continue to cook over medium heat until the edges of the rice begin to brown, approxmately 10-12 minutes.When all of the edges are golden brown, carefully place a heat-proof plate face-down over the skillet. Carefully invert the rice onto the plate – the top should be a nice brown color and ultra crispy. Set aside until ready to serveChicken and Salad AssemblyPreheat oven to 400F. Line a baking sheet with parchment. Salt and pepper all sides of the chicken breast cutlets and place on prepared baking sheet. Bake for 15 minutes and remove from the oven. Flip chicken and spoon reserved Strawberry-balsamic mixture over the chicken. If some Strawberries roast on the pan and not on the chicken, that's completely fine.Bake for another 15 minutes. Remove from the oven and allow to cool a few minutes. Remove strawberries from chicken (do NOT discard!) and slice chicken.To assemble the salad, start with the Watercress, spoon in some crispy rice, add avocado, top with sliced chicken, roasted strawberries and basil, evenly distribute oil and vinegar over the two salads and add salt and pepper to taste. Main Dish, SaladAmerican

February 8, 2021

Shrimp Fra Diavolo with Toasted Breadcrumbs Recipe

In search of an impressive, low-fuss dish to serve at that dinner party you agreed to host? Craving a decadent meal on a Wednesday night where time spared for dinner is sparse? Or, perhaps you're longing for a luxurious meal that also leans on the healthier side? Well, I have a recipe capable of satisfying all three of those scenarios – queue, Shrimp Fra Diavolo with Toasted Breadcrumbs. With this rendition, though, I made a couple of health-conscious swaps, while still maintaining the integrity of the original recipe. While there is absolutely NOTHING wrong with a beautiful batch of Linguine (especially when it's freshly handcrafted), for this recipe, I opted to leave the gluten on the bench, and instead, chose to use Banza's Chickpea Pasta Linguine. Banza is gluten free and contains half of the carbs that regular pasta does. In my opinion and experience with cooking with Banza, your guests will likely not notice any difference! If you shop at Rollin' Oats with regularity like I do, you won't ever have a problem finding Banza products, as they always have an array in stock. In addition to the Banza, all of the ingredients for this dish can be found at Rollin' Oats! Yes, even the shrimp, which are located on the back wall in the frozen section. They're even already peeled and deveined, which makes your life THAT much easier. The other swaps that I made for this recipe were minor: fresh herbs for dried, extra crushed red pepper and the addition of toasted breadcrumbs, which makes for the perfect crunchy topping. How to Make Shrimp Fra Diavolo Shrimp Fra Diavolo with Toasted Breadcrumbs Elegant enough for date night at home, yet simple enough as a weeknight meal in under 30 minutes. 1 Tbsp Butter (Preferably grass-fed, like Vital Farms)1/4 Cup Breadcrumbs (Panko, or fresh grated breadcrumbs work well!)1/4 Cup Fresh Basil (Roughly chopped)SaltShrimp Fra Diavolo2 Tbsp Butter1 Red Onion (Medium in size, chopped)8 Garlic Cloves (Minced)1 1/2 Tbsp Crushed Red Pepper Flakes2/3 Cup Dry White Wine (Always cook with a wine that you would drink!)1 lb Shrimp (Peeled and deveined)1 28 Ounce Can Crushed Tomatoes (Organic is preferred)1/4 Cup Fresh Oregano1 8 Ounce Box Banza Linguine1 Tbsp Salt (Plus more, to taste)1 Tsp Black Pepper (Plus more, to taste)Fresh Basil (Chopped, for garnish)Parmesan Cheese (Grated, for garnish) Toasted BreadcrumbsMelt 1 tbsp Butter in a dutch oven or large pot over medium heat. Add breadcrumbs and stir occasionally until they begin to toast and turn golden, 5-7 minutes.Scrape toasted breadcrumbs into a medium bowl and mix in fresh chopped basil and a pinch of salt. Stir to combine and set aside .Shrimp Fra DiavoloIn the same pot that you used to make the breadcrumbs, add remaining 2 tbsp of butter and melt over medium heat. Add chopped onion, 1/2 tbsp of the salt and pepper and cook, stirring occasionally until onion has softened and is very fragrant, 5-7 minutes.Add in minced garlic and 1 tbsp of the crushed red pepper flakes. Stir until fragrent, 1-2 minutes.Carefully add shrimp to pot in an even layer and sprinkle with other 1/2 tbsp of salt. Cook the shrimp 2 minutes on each side. Pour in the wine and allow mixture to simmer until reducted by half, 3-4 minutes.Pour in crushed tomatoes and oregano. Stir to combine, taste for seasoning and add remaining crushed red pepper for additional heat and salt, as needed. Reduce the heat and simmer. In the meantime, Cook pasta 1 minute-less than package instructions and set aside, reserving 1 cup of pasta cooking water. Remove sauce mixture from the heat. Add in cooked pasta, a few splashed of the pasta water and some of the grated parmesan (if using). Using tongs or large spoons, stir to combine and add more cooking water and salt, as needed.To serve, top with toasted breadcrumbs and fresh basil and grated parmesan, if using. Main DishItalianShrimp Fra Diavolo, Main Dish