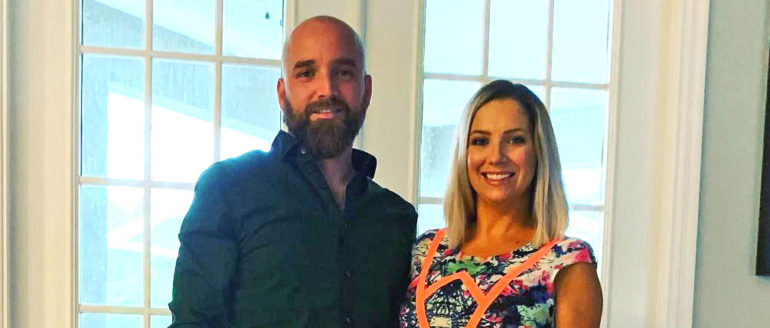 Interview with Kat & Aaron Van Dora from Gratzzi & Mary Margaret's
Welcome to the St. Petersburg Foodies Podcast Episode 81! Our featured interview is with Kat & Aaron Van Dora. They are both well-known personalities in downtown St. Pete – Aaron as the longtime bartender at Gratzzi, and Kat used to work with Pete Boland at Courigan's, and now takes a shift at Pete's new Irish tavern, Mary Margaret's. Aaron is also a partner, and the beverage director at the new tavern. At the top of the show, Kevin and Lori will talk about what everybody is talking about, the Corona Virus.
Listen right here with our player above, or use your favorite podcast listening app below.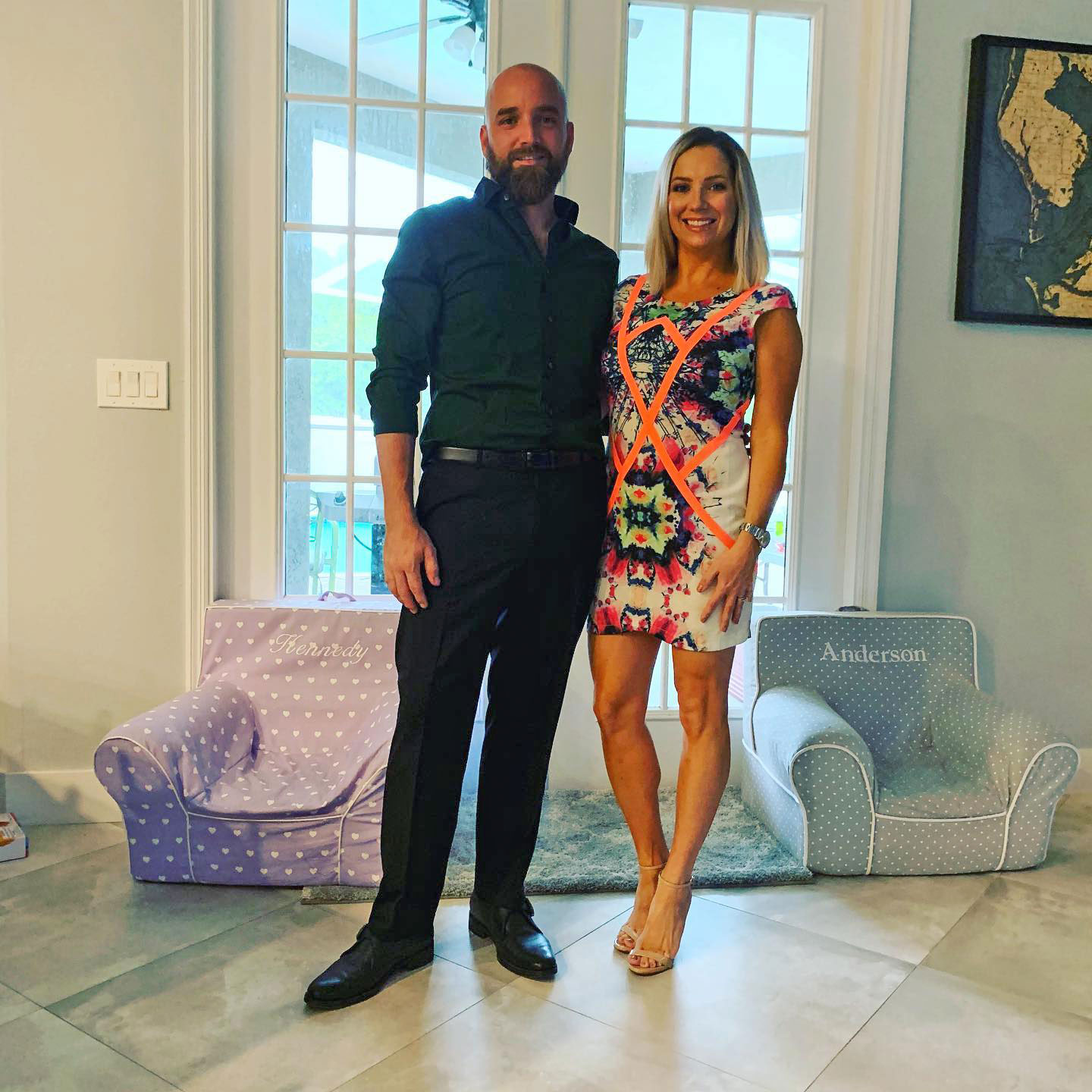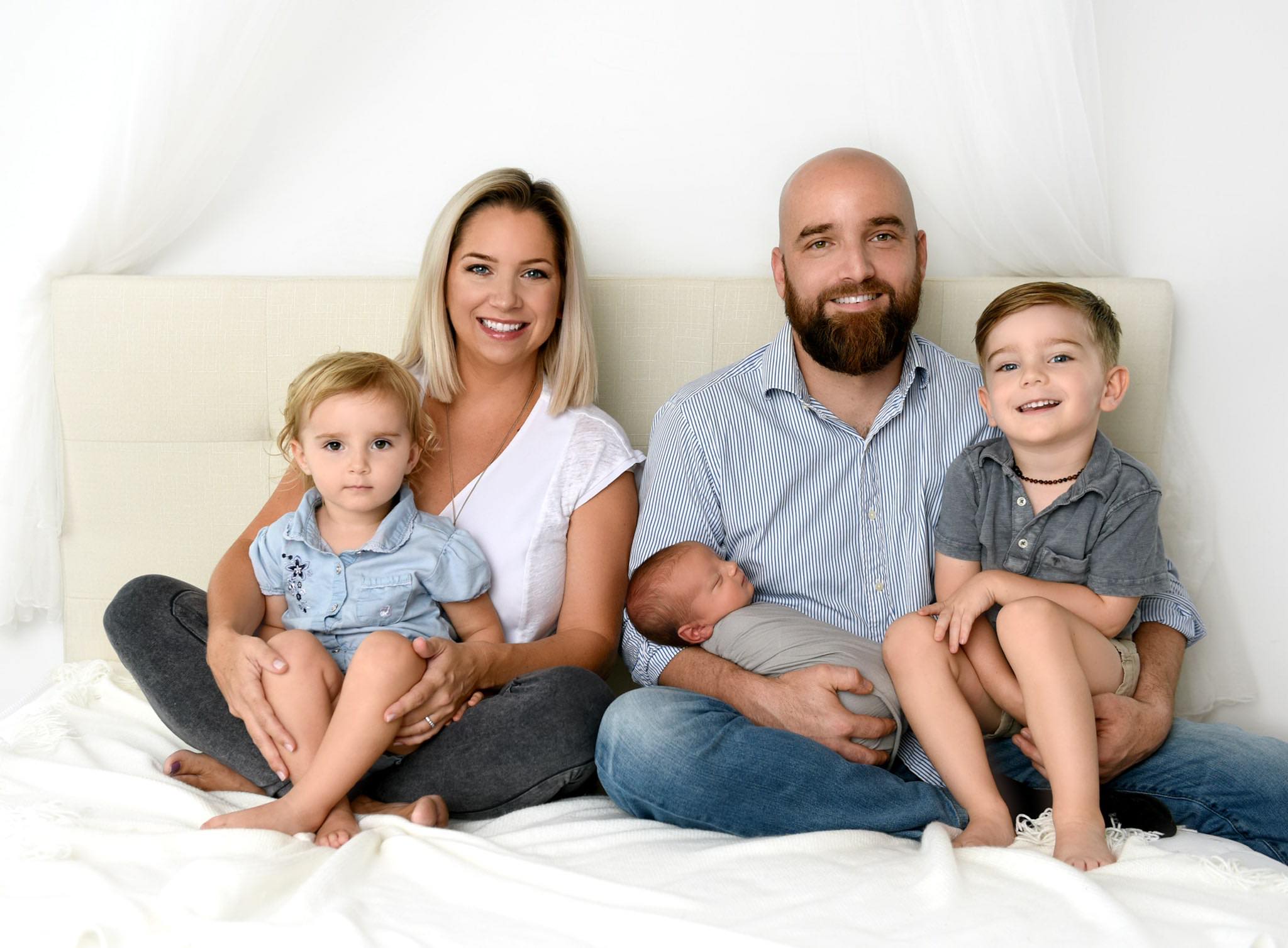 The St. Petersburg Foodies Podcast features interviews with chefs, restaurateurs, sommeliers, bartenders, and more, and covers the burgeoning food scene in St. Petersburg, Florida. Episodes air every Tuesday.
This episode of the St. Petersburg Foodies Podcast is brought to you by Noble Crust, Pacific Counter, Buya Ramen, and Engine No. 9. Please keep them in mind the next time you are hungry for some fantastic food.
Our announcer is Candice Aviles from Food for Thought  and Channel 10 News. Our theme music is provided by The Chris Walker Band.
Links:
Mary Margaret's Olde Irish Tavern
Kat & Aaron Van Dora Interview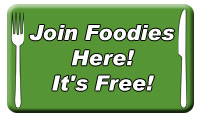 Aaron Van Dora Interview, Best St. Pete Podcast, Best St. Pete Podcasts, Best St. Petersburg FL Podcast, Best St. Petersburg FL Podcasts, Food Podcast 2020, Food Podcasts 2020, Foodies Podcast, Foodies Podcasts, Kat Van Dora Interview, Podcast for Foodies, Podcasts for Foodies, Podcasts with Chef Interviews, Podcasts with Restaurant Interviews, St. Pete Foodies Podcasts
Written by Kevin Godbee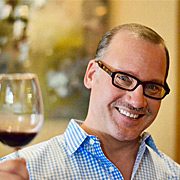 Publisher & Co-Founder of St. Petersburg Foodies
World Food Championships Certified Food Judge #1541
Certified Chili Judge #62 by the International Chili Society
Certified Steak Judge #1562 by the Steak Cookoff Association
Certified Pizza Judge #14 by the Pizza Cookoff Association
Rouxbe Culinary School Enrollee
Culinary Institute of America "DISH" Member
I've always loved cooking. When I was 6-years old I wanted to cook. When my mom said that she was just running to the neighbor's and would be right back, I climbed onto the kitchen counter and found Lipton Instant French Onion Soup Mix. By the time my mom returned, I was stirring the pot on the stove, and proclaimed; "Look Mom! I'm cooking!"
In High School, I took three different cooking classes and got an A in each. After getting my first apartment, I used to cook 5-nights a week, and go out two nights. An old girlfriend from decades ago had a brother-in-law that was a CEO of a trucking company, and he used to entertain in Manhattan quite a bit ... and he started taking us along.
This was when I learned about gourmet food and fine wine. For a couple of years, Lori and I went out about 4-5 nights a week, but now we have a better balance of 50/50 between cooking at home, and going out to the amazing restaurants we are so lucky to have in our beloved St. Petersburg.
View all posts by: Kevin Godbee
More Foodies News, Reviews & Recipes
Comments are closed
#stpetersburgfoodies #stpetefoodies
Sponsors
Recent Posts
January 20, 2023

Serbian Mediteran Restaurant: a Traditional Serbian and Balkan Style Food Experience

The dining on 4th St. N. is nothing to sleep on. Sure, there are plenty of hip new spots opening in other areas throughout St. Pete, but let's not forget to shed light on the under the radar gems that have been under our nose, are ultra consistent and have been loved by people for years. Enter, Serbian Mediteran Restaurant. More times than not, I find myself researching a new restaurant that I have plans to dine at prior to visiting. After engaging in a few different searches on various social media channels and google, I was able to locate only a Facebook page and a slew of positive remarks about the restaurant scattered all across the web. Because of this, my husband and I didn't know what to expect upon arrival. The moment we opened the doors, we were greeted with a quaint and immaculate dining space. Four tables (that could seat 4-6 people) were situated inside and a small handful outside as well. Silly me, because of the recent updated appearance of the space, I assumed that the restaurant had maybe been around for a few years at most. Oh, how I was wrong. After chatting with the owner of the restaurant, Brano, I learned that he in fact opened this family owned and operated restaurant 17 years ago when he and his family moved to the United States from Serbia. Brano has been living out his passion in the kitchen for the past 40 plus years. The level of detail, service and care that he gives to his restaurant and customers is the utmost genuine. During our entire meal, he seated us, waited on us, prepared our food, served our food, bussed our table and ran our payment at the end of our meal. As I mentioned, the tables are limited but large enough for a small group each. Because they do close most evenings at 8:00PM, and 7:00PM on Sunday, thoughtfully planning your arrival for dinner at Siberian Mediteran is suggested. This is especially recommended on the weekends. We stopped in for an early dinner around 5:00PM on a weekday and were the first ones in for dinner. When we left an hour later, the tables inside were all occupied and a handful of folks were in and out for their meal to-g0. In addition to dinner service, Siberian Mediteran Restaurant also serves breakfast every day beginning at 8:00AM. It's always been somewhat of a task finding somewhere open for breakfast (that isn't just a coffee shop) at that time of day. The restaurant serves items like pastries, omelets and morning necessities like Americanos and espresso, so be certain to keep them in mind to satisfy breakfast cravings. The menu at Siberian Mediteran Restaurant is broken down into a few different categories: appetizers and breakfast, grilled entrees, specialties, soups and salads, beverages and desserts. Alcohol is not served here, but there are plenty of other enticing and refreshing options available. We landed on Cockta and the Schweppes bitter lemon. The Cockta was incredibly interesting. My husband described the flavor of it perfectly though – it tastes like Pepsi with a hint of candy necklace. When I tasted it for myself, I couldn't deny it. He was totally right. The Schweppes flavor was zingy and bright. It reminded me of any other kind of lemon-lime soda or sparkling water. When it came down to the food, we didn't have much of a clue what to order. The only item I knew we had to get was the Cevapi due to rave reviews. Aside from that, we gave Brano the reigns and asked him to guide us through the favorites. The first two items Brano pointed out were the Cevapi and the Pljeskavica (aka the gourmet burger) and they hit the table first. At first, I couldn't believe my eyes as to the size. This large ground beef patty is seasoned with Balkan style spices and served between two pieces of traditional pita bread. Along side the burger, and most everything else, you'll find sour cream, onion and tomato. The Balkan style spices on that patty are absolutely incredible, bursting with savory notes. The pita bread was surprisingly light and airy and paired perfect with the beef. This one can easily be shared between two. The Cevapi comes in two sizes – small and large. The smaller size has five minced beef links and the large comes with ten. Cevapi is also served on the traditional pita bread with the standard accoutrements on the side. This dish is traditionally found in the countries of Southeastern Europe. Ordering the smaller size was definitely the right move for us…and we still had leftovers. Leftovers that we definitely are not mad about because the minced beef links were totally on point. When you visit Siberian Mediteran Restaurant, be sure to order this one. The other crowd favorite that Brano pointed out was the Karadordeva Snicla (type of schnitzel) and then we took it upon ourselves to order Raznjici (chicken shish kabobs). The kabobs were simple yet satisfying as is with just the right amount of seasoning and time on the grill. They too are served with the onions and such, along with some traditional pita bread and French fries on the side. This portion was definitely a lot more manageable than the other dishes we had and would be quite suitable for a meal for one. This schnitzel was unlike any I had ever had before. It's comprised of breaded and fried rolled boneless pork roast that is stuffed with cheese and ham and ladled with a silky smooth and luscious sauce. Also on the plate with the schnitzel, you'll find the same accessories as the kabobs. In my opinion, the schnitzel is another non-negotiable when dining here. The menu isn't limited to just one and each one sounds as enticing as the last. For my next visit, the Becka Snicla (Wienerschnitzel) is undoubtedly what I'm opting for. I was […]

January 19, 2023

Oaks on 4th Makes an Outstanding First Impression

You may have blinked and missed the transition between the former Quickies BBQ and its replacement, Oaks on 4th. I feel like I remember one day hearing Oaks on 4th was coming and the next day it was open. Opening in early December by the owners of Bascom's and former sous chef of Café Ponte, they have quickly made a splash in St. Pete. I've visited three times since opening and every time I went it's been bustling with customers. The first time I visited was on Christmas Eve Eve. My mom and I decided to check it out and sit at the bar after a long day of shopping. Three bartenders assisted us through the night, but the one who truly made an impression was Mike. He is entertaining, knowledgeable about the menu and knows how to make a great martini. My second visit was for brunch and last visit was for a sit-down dinner. Each experience I've had so far at Oaks has been a different, but great experience. The staff and management are all welcoming and friendly. With the lack of quality higher-end restaurants, other than Noble Crust, between downtown and Gandy, Oaks has been a welcome addition to the area. I have visited Oaks so many times, you can only imagine the number of dishes I have tried. So I am going to do this article a little bit differently and rank my dishes from favorite to least favorite, although there were no bad dishes. Then I will share the cocktails that I've had on my visits. 1. Ribeye Steak The steaks at Oaks are brought over from Bascom's, so you know they're high quality. The menu at Oaks varies nearly every day, including the steaks they serve. When I dined, they were serving a Ribeye which I was very happy about, as that is my favorite cut of steak. It is coffee crusted and cooked over an open grill (the grill is actually a focal point of the restaurant and can be seen from virtually every seat in the house), then topped with glazed mushrooms, and served with a side of sherry pepper cream sauce.  We ordered the steak medium-rare and it could not have been cooked more perfectly. The steak spoke for itself without dipping in the sherry cream sauce, but when dipped in the sauce it made it one of the best bites of steak I've ever had. 2. Half Chicken The Half Chicken is a sous vided chicken glazed with smoky hot honey that is fried to crisp the skin. The chicken is extremely juicy on the inside and the skin is crispy on the outside. I am a chicken skin lover and was ripping off the skin and eating it by itself. It was almost candy-like. The dish is served with a pan sauce gravy, but it is honestly unnecessary since the chicken is already so flavorful and delicious. 3. Steak Tartare I've know I've said it at least once in another article somewhere, and I'll say it again and again… if there is a tartare or carpaccio on a menu, I am ordering it. At Oaks, it's no different. Oaks serves a Steak Tartare that is mixed with green apple, spicy peppers, fried capers, truffle, sriracha and topped with an egg yolk. Served on the side is pickled veggies and house-made chips. The dish is extremely savory but is rounded out by the slight sweet and tarte flavors from the green apple. I would never have thought to put green apple in a tartare, but it is the perfect addition. 4. Mushroom Bisque The one dish I knew I wanted to try before ever visiting Oaks and having only looked at the menu is their Mushroom Bisque. My first visit, they were sold out. My second visit, it wasn't on the menu. Finally on my third visit it was available. I actually almost forgot to order it (I think I had nearly given up hope at this point) and put in a last minute order so I could try it. The soup is a combination of button mushrooms and gold potatoes, then finished with truffle cream, chives, crispy mushrooms, and porcini dust. This was a true umami flavor bomb. If this is available on the menu, it is not to be missed. It may be the best soup I've ever had. 5. Potato Chips House-made chips are one of my favorite items to find on a menu. Oaks serves their house-made chips alongside many of their dishes, including their pimento cheese and steak tartar. But, you can also order just the Potato Chips topped with honey drizzle, balsamic glaze, crumbled blue cheese and green onion. They are the ideal bar snack alongside a tasty cocktail. 6. Spreads & Breads The Spreads & Breads is available on the brunch menu. A simple, yet delightful dish served with grilled bread to top with whipped ricotta and a marcona almond pesto. 7. Spicy Shrimp The first time I visited, I wasn't enraptured by the spicy shrimp on the menu and just looked past it. Until I saw someone nearby order it and could smell it from across the bar. When I dined again we decided to order it and it did not disappoint. Six shrimp swim in a slightly spicy (could be spicier), flavorful garlic sauce topped with roasted pepper and served with grilled bread to sop up the sauce with. 8. Plate Cake When my friend and I went for brunch, we were both a little boring with our entrees. I had been craving blueberry pancakes over the previous week, and when I saw it was on the menu I knew I had to order it. As they call it at Oaks, the "Plate Cake" is a jumbo buttermilk pancake with the options of chocolate chip, blueberry or plain. It's served with maple syrup, sausage links, and hashbrowns. The pancake was crispy around the edges and fluffy in the middle… just […]

January 17, 2023

Williams Sub Shop: For All Your Sandwich Cravings Open Since 1958

On your lunch break? Need a quick bite to eat? The next time the craving strikes, plan a visit to Williams Sub Shop to indulge in some of the best sandwiches and salads in St. Petersburg. Williams Sub Shop has been serving iconic sandwiches since 1958 and if you've never been, you must go. Ask anyone that's been in St. Pete that long and they'll tell you to go. Williams Sub Shop is located on the corner of Tyrone Blvd and 38th Ave N. You can't miss it. Once you walk through the doors, you'll instantly feel like a regular. The vibe gives off a major family-friendly atmosphere and the staff makes sure everyone leaves satisfied. They don't just serve regular ole sandwiches at Williams Sub Shop, nope, they serve juicy, meaty, fresh, jam-packed 10-inch sandwiches. You can order any sandwich as a salad too. So now you have no excuse even if you're kicking off the new year low-carb. If you're like me though, you make exceptions and you'll order all of the sides because the salads here are all homemade and how can you say no to fresh potato salad and coleslaw?  As I walked in I knew I would most likely be ordering an Italian sub, it's my go-to, favorite sub. I heard that the Yum Yum Sub was iconic and something special. There was one other person in the shop who chimed in to tell me he's been coming here for years and always orders the Yum Yum Sub served "All the Way". He said there was no other way to order at Williams Sub Shop. The staff at the counter also encouraged me to order it. Bonus: It's kind of fun to say "I'll have the Yum Yum Sub served All the Way". The Yum Yum Sub is roast beef, turkey breast, ham, bacon, provolone cheese, and mayo. You can order it hot or cold with shredded mozzarella cheese on top. "All the Way" style means you'll be elevating your sandwich with pickle relish, onions, tomatoes, oil, spices and hot pepper relish. I ordered the full sandwich but pictured is the 5 inch cut in half since I was sharing it with Aunty Karen. The other half was just as good when I demolished it on the beach the next day. Given the hype surrounding this sub, I'm pleased to say that it blew me away. It was delicious, filling, and very flavorful. There's not a thing I'd change about it. As stated, I love an Italian sub and the one at Williams Sub Shop was delightful. This "Old Fashioned" Sub comes with ham, cooked salami, capicola, pepperoni and provolone cheese. I ordered it "All the Way" as well. This well-known classic sub is perfect for any other sandwich aficionado out there for a savory bite. A side of ranch is the perfect pairing here. It's homemade and I literally could have drank it, it was that good. I love condiments, especially ranch, and if you like a little pizazz then you should dunk your sandwich in it too. Chow down on their tuna in the form of a salad for a crisp and refreshing meal. Their tuna was astounding. It's served on a bed of lettuce and topped with your choice of add-ons, we went with the hot pepper relish and oil and vinegar dressing. Choose a size and enjoy. This is the medium, a good size if you're really hungry or want to share. The tuna salad is a hot seller and for obvious reasons, it was well seasoned and perfectly creamy.  Their sides burst with flavor and are the perfect addition to your sandwich or salad. Choose between their Redskin Potato Salad, Greek Potato Salad, Coleslaw and Tuna Macaroni Salad. You can order it as a side, ½ pint or regular size pint. All of the salads are homemade and yes, they are dreamy and creamy.  The staff was so kind to us and they brought us every side to try. The Redskin Potato Salad was good, a safe order that will be comforting and filling. The Greek Potato Salad, however, is my favorite of the two because of the additional zesty bite you get. There's a little tang that had me basically licking the bowl clean. The Coleslaw was the runner up as its cold and crisp texture was light and semi sweet. I don't usually like coleslaw because sometimes the texture gets to me, but I'd have to define the one at Williams Sub Shop as perfection. The Tuna Macaroni Salad was also very tasty. It's a classic side and doesn't leave you feeling overly full since it's served cold and even though there's macaroni, it's still a light refreshing bite.  They offered to take our picture, how cute! I love going on lunch dates/food reviews with Aunty Karen. The majority of the people that stopped in requested their orders to-go. The staff is pretty quick to get orders out and even during their afternoon rush they kept a steady flow and positive attitude. After devouring all the sides, half of the Yum Yum Sub, half of the Italian Sub, and a few big forkfuls of the Tuna Salad, I was completely floored. Williams Sub Shop is that familiar sandwich shop that's been around for years and years and you wonder why you didn't come across it sooner. It's a hole in the wall gem that I look forward to visiting every time I'm passing by. 

January 10, 2023

Chicken Khao Soi Recipe

This dish is a consistent go-to of mine for so many reasons. Because of the ingredient list it may sound involved, but I assure you, the most difficult part of the process is prepping your mise en place. From start to finish, prep included, you can have this meal on the table in one hour flat. Utilizing your food processor is highly suggested when making the Khao Soi paste, which is the backbone of this whole dish. The first time I made this dish I did not own a food processor so I minced and chopped all of the ingredients by hand. It was great practice with my knife but it was daunting and made for a more textured paste. The Guajillo Chiles don't boast a ton of heat in my opinion so I encourage you to add additional heat to your taste. I started adding in crushed red pepper and Gochugaru regularly and really enjoy the addition of a different spice element or two. The Gochugaru that I always buy is found at Rollin' Oats – the brand is Mother in Law's. I always keep it on hand and use it interchangeably with the crushed red pepper flakes. As for the noodles for this dish, most will recommend using Chinese egg noodles – Rollin' Oats carries the Sharwood brand. I have used the egg noodles in the past and do enjoy them, but most of the time, I use whatever noodles I have on hand. This typically includes ramen, udon or soba. The noodles won't make or break the dish so I encourage you to use your preference. Chicken Khao Soi This coconut curry noodle soup may sound involved, but it couldn't be easier to throw together in a pinch. Dutch Oven Khao Soi Paste6 garlic cloves (Peeled and crushed)2" fresh ginger (Peeled and roughly chopped)2 shallots (Medium in size – peeled and roughly chopped)5 guajillo chilies (Dried and medium in size)2 limes1/2 cup cilantro (Roughly chopped)2 tsp turmeric2 tsp curry powder2 tsp coriander (Ground)1 tsp crushed red pepper flakes or Gochugaru (This is optional, but suggested if you're looking for a bit more heat)Soup & Assembly2 tbsp olive oil2 cups vegetable broth2 14 oz cans coconut milk (Full fat and unsweet)2 chicken breasts (Boneless and skinless)salt (At least a couple of tsp, plus more as needed.)noodles (For example: ramen, udon, soba or Chinese egg noodles. Use whatever you have on hand or prefer.)2 carrots (Medium in size, peeled and sliced into thin rounds.)1/2 cup red onion (Sliced thin)1 jalapeño (Sliced into thin rounds) Khao Soi PasteBring a few cups of water to a boil in a kettle or on the stove top. Place chiles in a medium bowl and pour boiling water over to cover. Allow peppers to soften for at least 30 minutes. Reserve 1/2 cup soaking liquid and discard the rest as well s the stems of the peppers.Add softened chiles and remaining Khao Soi paste ingredients and half of the chopped cilantro to a food processor with half of reserved soaking liquid. Process, adding more liquid as needed, until a paste forms.Soup and AssemblyHeat olive oil in a dutch oven over medium high heat and add paste to the pot. Cook for about five minutes – the paste will become quite fragrant and will take on a deeper color of red.Carefully pour in broth and coconut milk then add in the chicken. Bring the pot to a boil, reduce the heat to medium-low to maintain a simmer and cover mostly, leaving the top slightly ajar – 30 minutes.Prepare noodles of choice and divide evenly between bowls.After chicken has cooked, taste and season the soup as needed and add the juice of one lime. Remove the chicken from the soup and shred using two forks – carefully return to the pot. Stir in sliced carrots.Ladle soup into the bowls with the noodles and top with sliced onion and cilantro and serve with additional lime wedges. DinnerThaiChicken Khao Soi, Coconut Curry Noodle Soup

This is a special edition one-time show where we talk to Ray Lampe on the closing of Dr. BBQ the Restaurant, what the future may hold for him in the restaurant business and other projects he is working on. You'll get the real story on why the restaurant closed, and find out that Ray is quite the unstoppable entrepreneur with lots of fun and exciting current and future projects in the works. Will Ray be back in the restaurant business in the future? Listen to the ten minute interview to find out.
Recipes
January 10, 2023

Chicken Khao Soi Recipe

This dish is a consistent go-to of mine for so many reasons. Because of the ingredient list it may sound involved, but I assure you, the most difficult part of the process is prepping your mise en place. From start to finish, prep included, you can have this meal on the table in one hour flat. Utilizing your food processor is highly suggested when making the Khao Soi paste, which is the backbone of this whole dish. The first time I made this dish I did not own a food processor so I minced and chopped all of the ingredients by hand. It was great practice with my knife but it was daunting and made for a more textured paste. The Guajillo Chiles don't boast a ton of heat in my opinion so I encourage you to add additional heat to your taste. I started adding in crushed red pepper and Gochugaru regularly and really enjoy the addition of a different spice element or two. The Gochugaru that I always buy is found at Rollin' Oats – the brand is Mother in Law's. I always keep it on hand and use it interchangeably with the crushed red pepper flakes. As for the noodles for this dish, most will recommend using Chinese egg noodles – Rollin' Oats carries the Sharwood brand. I have used the egg noodles in the past and do enjoy them, but most of the time, I use whatever noodles I have on hand. This typically includes ramen, udon or soba. The noodles won't make or break the dish so I encourage you to use your preference. Chicken Khao Soi This coconut curry noodle soup may sound involved, but it couldn't be easier to throw together in a pinch. Dutch Oven Khao Soi Paste6 garlic cloves (Peeled and crushed)2" fresh ginger (Peeled and roughly chopped)2 shallots (Medium in size – peeled and roughly chopped)5 guajillo chilies (Dried and medium in size)2 limes1/2 cup cilantro (Roughly chopped)2 tsp turmeric2 tsp curry powder2 tsp coriander (Ground)1 tsp crushed red pepper flakes or Gochugaru (This is optional, but suggested if you're looking for a bit more heat)Soup & Assembly2 tbsp olive oil2 cups vegetable broth2 14 oz cans coconut milk (Full fat and unsweet)2 chicken breasts (Boneless and skinless)salt (At least a couple of tsp, plus more as needed.)noodles (For example: ramen, udon, soba or Chinese egg noodles. Use whatever you have on hand or prefer.)2 carrots (Medium in size, peeled and sliced into thin rounds.)1/2 cup red onion (Sliced thin)1 jalapeño (Sliced into thin rounds) Khao Soi PasteBring a few cups of water to a boil in a kettle or on the stove top. Place chiles in a medium bowl and pour boiling water over to cover. Allow peppers to soften for at least 30 minutes. Reserve 1/2 cup soaking liquid and discard the rest as well s the stems of the peppers.Add softened chiles and remaining Khao Soi paste ingredients and half of the chopped cilantro to a food processor with half of reserved soaking liquid. Process, adding more liquid as needed, until a paste forms.Soup and AssemblyHeat olive oil in a dutch oven over medium high heat and add paste to the pot. Cook for about five minutes – the paste will become quite fragrant and will take on a deeper color of red.Carefully pour in broth and coconut milk then add in the chicken. Bring the pot to a boil, reduce the heat to medium-low to maintain a simmer and cover mostly, leaving the top slightly ajar – 30 minutes.Prepare noodles of choice and divide evenly between bowls.After chicken has cooked, taste and season the soup as needed and add the juice of one lime. Remove the chicken from the soup and shred using two forks – carefully return to the pot. Stir in sliced carrots.Ladle soup into the bowls with the noodles and top with sliced onion and cilantro and serve with additional lime wedges. DinnerThaiChicken Khao Soi, Coconut Curry Noodle Soup