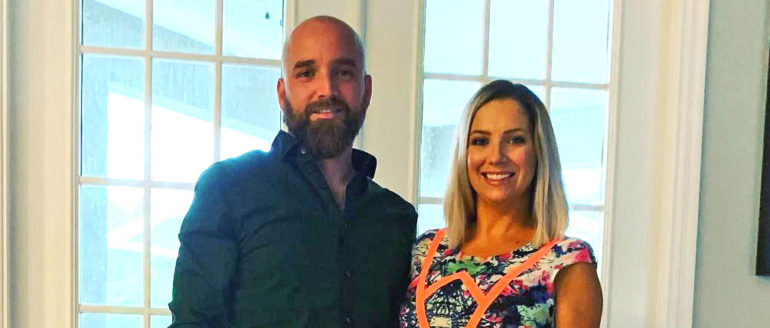 Interview with Kat & Aaron Van Dora from Gratzzi & Mary Margaret's
Welcome to the St. Petersburg Foodies Podcast Episode 81! Our featured interview is with Kat & Aaron Van Dora. They are both well-known personalities in downtown St. Pete – Aaron as the longtime bartender at Gratzzi, and Kat used to work with Pete Boland at Courigan's, and now takes a shift at Pete's new Irish tavern, Mary Margaret's. Aaron is also a partner, and the beverage director at the new tavern. At the top of the show, Kevin and Lori will talk about what everybody is talking about, the Corona Virus.
Listen right here with our player above, or use your favorite podcast listening app below.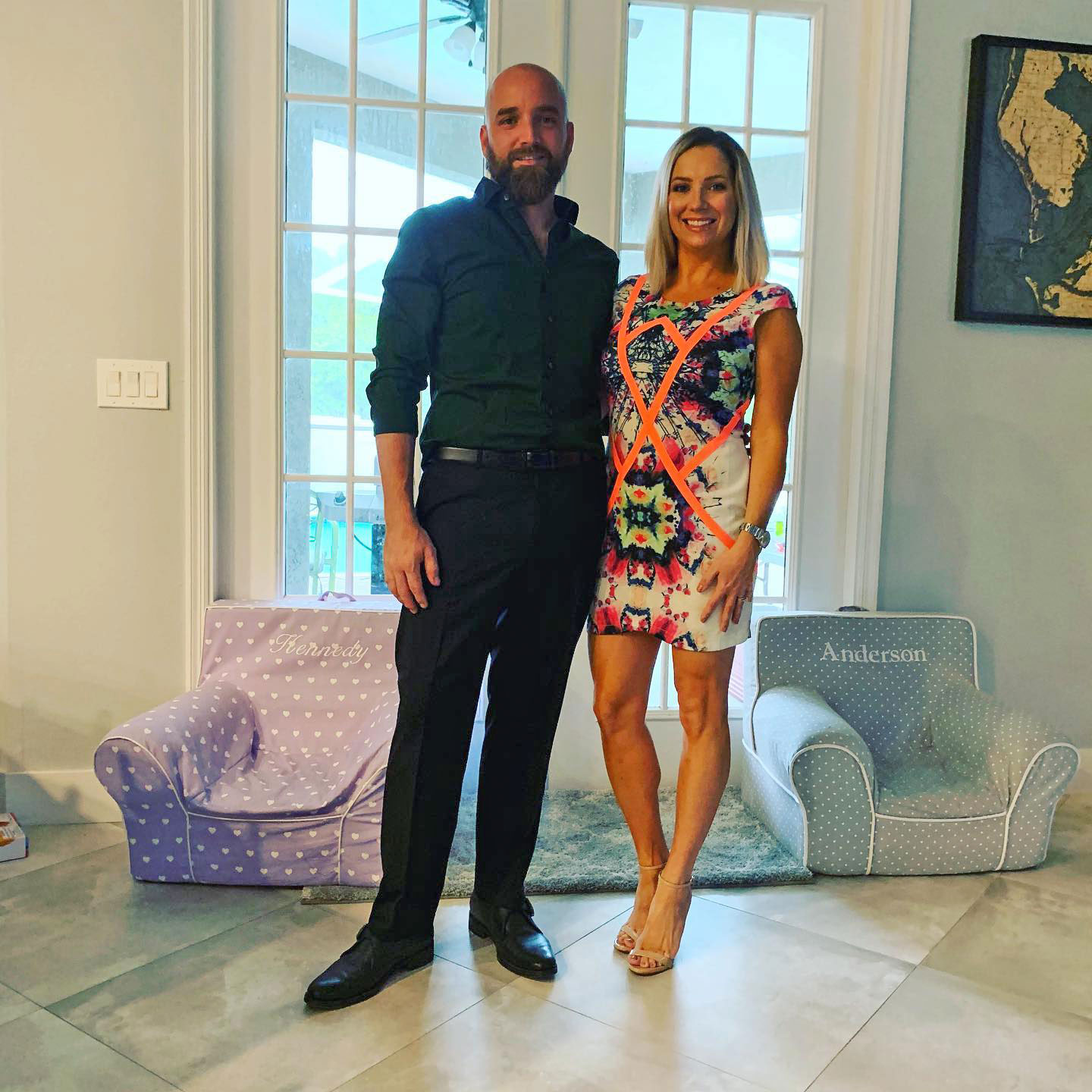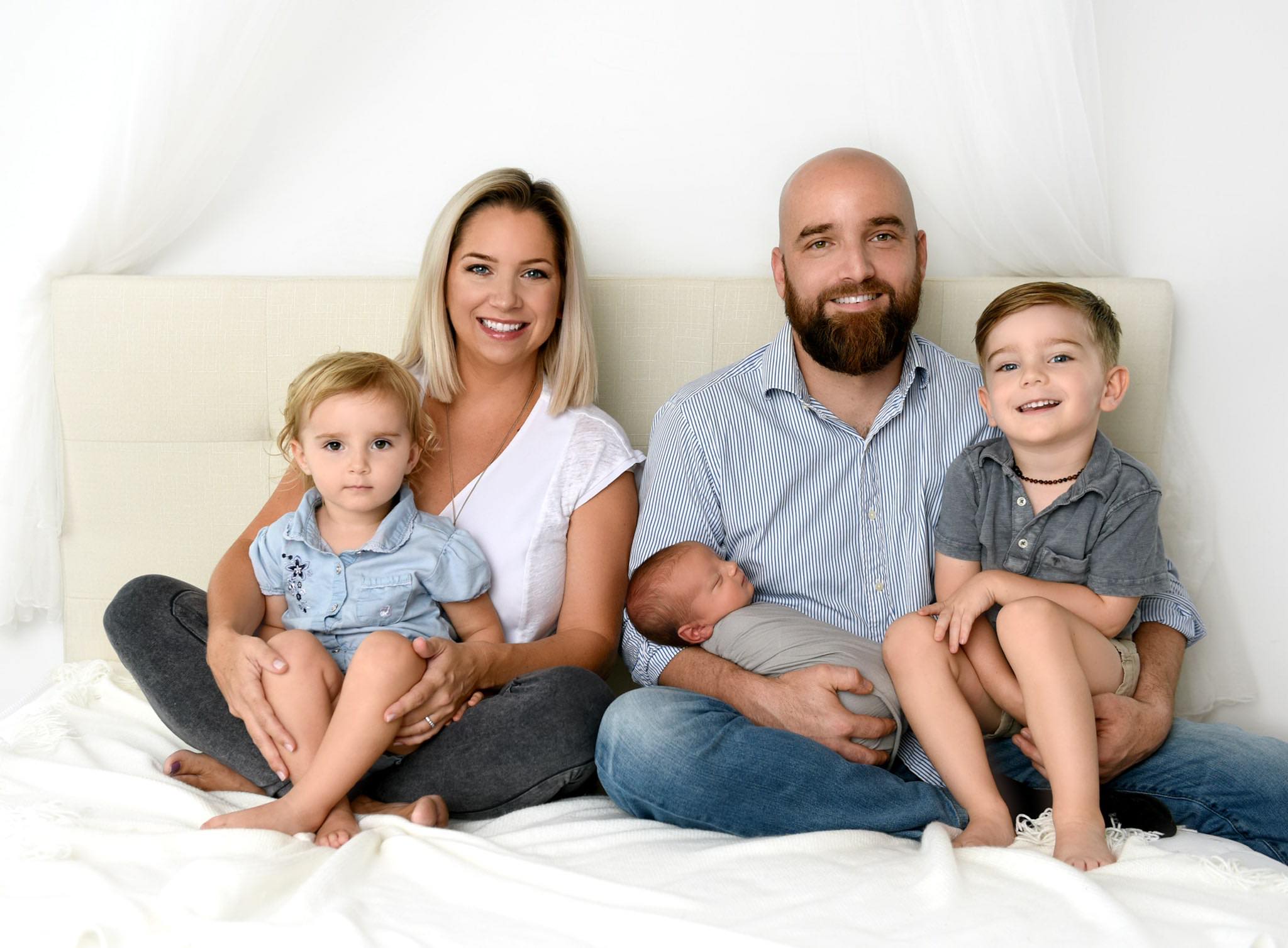 The St. Petersburg Foodies Podcast features interviews with chefs, restaurateurs, sommeliers, bartenders, and more, and covers the burgeoning food scene in St. Petersburg, Florida. Episodes air every Tuesday.
This episode of the St. Petersburg Foodies Podcast is brought to you by Noble Crust, Pacific Counter, Buya Ramen, and Engine No. 9. Please keep them in mind the next time you are hungry for some fantastic food.
Our announcer is Candice Aviles from Food for Thought  and Channel 10 News. Our theme music is provided by The Chris Walker Band.
Links:
Mary Margaret's Olde Irish Tavern
Kat & Aaron Van Dora Interview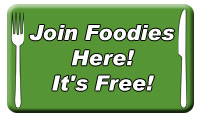 Aaron Van Dora Interview, Best St. Pete Podcast, Best St. Pete Podcasts, Best St. Petersburg FL Podcast, Best St. Petersburg FL Podcasts, Food Podcast 2020, Food Podcasts 2020, Foodies Podcast, Foodies Podcasts, Kat Van Dora Interview, Podcast for Foodies, Podcasts for Foodies, Podcasts with Chef Interviews, Podcasts with Restaurant Interviews, St. Pete Foodies Podcasts
Written by Kevin Godbee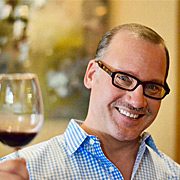 Publisher & Co-Founder of St. Petersburg Foodies
World Food Championships Certified Food Judge #1541
Certified Chili Judge by the International Chili Society
Certified Steak Judge by the Steak Cookoff Association
Rouxbe Culinary School Enrollee
Culinary Institute of America "DISH" Member
I've always loved cooking. When I was 6-years old I wanted to cook. When my mom said that she was just running to the neighbor's and would be right back, I climbed onto the kitchen counter and found Lipton Instant French Onion Soup Mix. By the time my mom returned, I was stirring the pot on the stove, and proclaimed; "Look Mom! I'm cooking!"
In High School, I took three different cooking classes and got an A in each. After getting my first apartment, I used to cook 5-nights a week, and go out two nights. An old girlfriend from decades ago had a brother-in-law that was a CEO of a trucking company, and he used to entertain in Manhattan quite a bit ... and he started taking us along.
This was when I learned about gourmet food and fine wine. For a couple of years, Lori and I went out about 4-5 nights a week, but now we have a better balance of 50/50 between cooking at home, and going out to the amazing restaurants we are so lucky to have in our beloved Downtown St. Petersburg.
View all posts by: Kevin Godbee
More Foodies News, Reviews & Recipes
Comments are closed
#stpetersburgfoodies #stpetefoodies
Recent Posts
September 23, 2021

Bask in Irish Culture Without Leaving St. Pete at Mary Margaret's Olde Irish Tavern

When a lively atmosphere rich in Irish culture, food and drink sounds appealing, look no further than Mary Margaret's Olde Irish Tavern. It's exactly the kind of place where you're encouraged to belly up to the bar for a game and/or as soon as the clock strikes 5:00PM. The atmosphere is quaint and welcoming. Dim overhead lights and the delicious smell of food pouring from the kitchen sets an ideal yet unfussy mood. Mary Margaret's opened their doors in early 2020. The tavern is particularly special to one of the owners, Pete Boland, as the establishment is named after his grandmother – Mary Margaret, who Pete was quite inspired by. In fact his grandmother's old salon was right on the same block as the restaurant. How awesome is that? When Pete and his team decided on a name for the restaurant, they did their due diligence on other spots with the same name. They stumbled upon only one pub named Mary Margaret's, which is in Ireland. So naturally, Pete and his team took a trip to Ireland. On the day they arrived at the pub, the tiny establishment was closed; however, with one knock, 84 year old Mary Margaret came to the door. She quickly invited them in for a pint and some food and was as sweet as could be. That moment still gives Pete goosebumps. Essentially, Mary Margaret's was brought to life here in St. Pete by Pete and his team so that the community could enjoy all that the Irish culture has to offer without having to step foot outside of our city. The tavern walls are covered with family heirlooms, Irish novelties and family photographs which all add to the relaxed and authentic ambiance. The enormous bar runs nearly the entire length of the space and parallel to that you'll find a number of tables against the wall. On a pleasant evening, opt for one of the tables situated on 3rd St. N for a prime dinner spot just steps away from bustling Central Ave. Perhaps one of the most attractive features of Mary Margaret's is that you can stumble upon some incredible live music every night of the week. Now that's a true Irish Pub for ya. Their lineup of Irish beers and spirits is impressive and definitely enough to keep your attention. If you're leaning towards a cocktail, the Old Fashioned O'Boland is a great place to start. It's an Irish Whiskey Old Fashioned with Jameson Caskmate's simple syrup, angostura bitters, one dash of Guinness Draught and a filthy cherry and orange peel garnish. After your meal, I highly recommend ordering The Proper B.V. Irish coffee. Personally, I do not have much experience with Irish coffee so I didn't really have expectations. Boy, do I have expectations now though. If anyone tries to give me an Irish coffee that isn't exactly like the one on Mary Margaret's menu, then I don't want it. The delicate and delicious cream at the top of the glass alone was delicious enough for me…until I experienced the rest of the drink. Wow! With a combination of Tullamore DEW Irish Whiskey, Kahwa coffee, brown sugar and cream, it's hard to go wrong. If you're in the mood for something simple and classic, a Guinness is never a bad choice at an Irish Pub. In fact, ordering one just always feels right to have alongside Fish and Chips or Bangers and Mash. Speaking of, Mary Margaret's has both of those items on their food menu, of course, and you know that we had to try each of them. Starting with the Fish and Chips, because it's one of my all-time favorites. The odds of me ordering fish and chips at a pub or tavern are approximately 100%. I'm a mega French Fry junkie, so of course that aspect of the dish grabs my attention. Additionally, there is something to be said about a perfectly crisp piece of mild grouper that has been battered and fried to perfection. Delicate, yet bursting with texture and flavor. [Editor's note: Mary Margaret's Fish and Chips made our top 10 for 2021.] Before you order the Fish and Chips, try one of the fantastic appetizers like the Hibernian Cheeseboard. On it, you'll find some imported cheeses from the Emerald Isle, Mary's corned beef, honeycomb, pita bread, dried cranberries and candied walnuts. All of the cheeses are velvety smooth and luscious and the corned beef is a pleasant and welcomed change up from the standard charcuterie normally used on boards. We devoured it, to say the very least. Most restaurants have an item or two that are a must-order whilst visiting. At Mary Margaret's, it's the Reuben Egg Rolls. To describe it simply, think of a Reuben sandwich but better and in crispy Egg Roll form. They're flaky fried wonton's with Mary's perfect corned beef, Swiss and sauerkraut and come with a side of thousand island dressing on the side for dipping. I could've easily made a meal out of those and those alone. Now, back to the Bangers and Mash. Boland's Bangers n' Mash comes with two Irish bangers over Mary's golden smashed potatoes with Guinness gravy. This dish is loaded with rich comfort and is also available served vegan. When we asked the gracious staff at Mary's about some of the favorites on the menu, the Guinness Burger was mentioned at the top of the list. Being the burger lovers that we are, we had to take everyone's advice and give it a go. The beef for this burger is infused with none other than Guinness. The patty sits on a flaky roll and is topped with grilled mushrooms, Irish cheddar, romaine and tomato slices. My suggestion is to opt for the waffle fries as your side. The burger is thick, juicy and oozing with flavor – from the patty itself and the generous topping of mushrooms and cheese. The burger is also available as a vegan option too on a pretzel roll […]

September 22, 2021

Be Transported to Portugal Without the Flight at Fado Portuguese Cuisine

It's time to enjoy the traditional dishes and famed seafood of Portugal right here in St. Pete at Fado Portuguese Cuisine. Situated on the cusp of downtown, on 4th Street N, Fado is a wonderful restaurant for a date night, celebrations or just about anytime. The ambiance is simple and classy and you get the feeling that everyone seated is either a regular or is a Portuguese food lover. I especially loved the Azulejo décor at the bar which transports you to Portugal. The table next to us said they were visiting St. Pete and they always like to try new Portuguese restaurants in the cities they travel to as they were both born and raised in Portuguese culture and traditions. It was really nice talking with them to hear their thoughts on the food (they loved it), and recommendations for us to try. Fado serves fresh fish and seafood along with standout bacalhau dishes and much more. The menu was slightly unfamiliar to me as I've not explored Portuguese cuisine before. Luckily with the menu translations and honest recommendations, we were able to enjoy a variety of unique flavors from this beautiful country. The main takeaway is that cod is their specialty and comes in all forms, from dried to salted to smothered in cheese and more. Standout dishes were the octopus and of course, cod fritters. Whether you prefer red or white, the sangria is a great place to start. We ordered the delicious red sangria pitcher and it was terrific. It's sweet, fruity and boozy. For an appetizer, I knew I wanted to dive right into a seafood classic. The Frigideirinha De Polvo E Lulas set the bar very high for the rest of the evening. This dish is octopus and squid sautéed and served in a cast iron skillet. The octopus and squid were both so tender and enticing, smothered in a mouthwatering, buttery sauce that you'll want to soak up with every piece of tableside bread. Every bite is perfectly seasoned and is melt in your mouth delicious. I'd highly recommend ordering this to start. Next up, my friend couldn't stop saying how good the salted codfish fritters were so I took her word for it and quickly fell in love. The Pastéis De Bacalhau are a serious treat. It's the best of both worlds here because the outside is crisp and the inside is warm and soft. The hot sauce made my tastebuds dance with its tangy hotness. These were the first introduction I had to cod at Fado and I was already blown away by the quality. The fritters are a staple if you're looking for a comforting starter. Are you ready for this? The Polvo à Lagareiro is a quintessentially Portuguese dish, which features octopus with onions, tomatoes, peppers and red potatoes, all drizzled in Portuguese olive oil. This is the most tender octopus I've ever had. It was prepared absolutely perfectly and truly did melt in your mouth. I never knew that octopus could be so delicate until I had it at Fado. The veggies were also very tasty and seasoned well. Eating this felt like I should be celebrating something because it was a major treat. The moment you've been waiting for…cod. The Bacalhau Com Queijo Da Serra is baked salted codfish (bone-in) smothered with Queijo da Serra (Portuguese cheese) served with baked potatoes and vegetables. Divine is the first word that came to my mind when I tried it. It's soft, warm and salted. The Portuguese cheese has sweet and sharp characteristics to it and the texture is a mix of smooth and somewhat creamy. The quality of the cod itself was beyond great. I can certainly understand all of the talk about cod now after having it here. The flavors and preparation were outstanding. Where are my dessert people at? The Doce Da Avo will help finish off your dining experience in the best way possible. This is "Grandma's Sweet" layers of sweet cream, Maria biscuits and an egg yolk crème topping. I thought I was full from the previous bites, but I nearly licked this clean. The layers of sweet creaminess are light and smooth which pair so well with Maria biscuits which is like a Graham cracker. It's served cold and doesn't make you feel too full after. Even if you think you don't have room for it, I'd recommend treating yourself to this traditional, delicious dessert. My overall experience here was phenomenal. Honestly, I don't know that I would visit this place if it wasn't for this review only because I've never had Portuguese food before, but man, I am so happy to be a part of St. Petersburg Foodies where I'm pushed to try new fares. I'm very excited to spread the word about my blissful time at Fado Portuguese Cuisine and all of the scrumptious food I had.

September 17, 2021

Prepare to Have Your Taste Buds Blown Away at Mullet's Fish Camp & Market

The extensive seafood-focused menu at Mullet's Fish Camp & Market is just the start. Situated on an old fish camp from 150 years ago, the seafood theme is reflected as much on the plate as in the interior and exterior. A visit to Mullet's will give you that nautical vibe with unique decor, vibrant picnic tables, a cozy coastal interior and of course the iconic merman. Brian Rose and Nick Brown joined forces to create this incredible spot both bringing experience and flavor to the table. Everything from the thoughtful seasonings and sauces to fresh cocktails, the details and dedication do not go unnoticed. I was able to chat with Brian for a bit on both visits and this guy is awesome. He's so passionate about the quality of food they're providing and he said he wanted to create a menu based on recipes he makes at home. We are so lucky he's sharing these insane flavors with us. While eager to try the fish tacos that everyone's buzzing about, we ordered a cocktail and appetizers to start. What a way to win us over. The cocktail menu is split between original mixes, classics, mules and frozen concoctions. They also have wine, beer and seltzers. My drink, No Diablo, was smoky and delicious with Mezcal, pomegranate syrup, lime, spiced ginger puree and ginger beer. The Mai Tai was enjoyed by my Aunt and had a nice refreshing kick to it. I look forward to trying more cocktails as I learned that the ingredients are all made in house and I certainly love a fresh sip like that. Roll your sleeves up, it's time to get messy with the absolute BEST wings in St. Pete. When wing cravings hit, they hit hard, and now I know where my go-to spot is for the sauciest, most delicious, fall off the bone wings in St. Pete. Mullet's does not mess around here with their Signature Smoked Wings. They smoke them right outside every single day. The quality is just impeccable and beyond scrumptious. I will be telling all of my wing aficionado friends about these wings. We ordered them in their House Merman Sauce which is a Carolina Gold style sauce with a major cajun kick. You'll choose your style from Dry Rub, House Merman Sauce, Signature Dirté sauce, or Classic Buffalo. The blue cheese is also something I must rave about. A side of this cooling, blue cheese for dunking will surprise you and here's why… I hate blue cheese but this house made blue cheese at Mullet's is out of this world. It's the perfect consistency and has a smooth taste to it. You can't go wrong with the ranch either. Do yourself a favor and order the wings, believe me you'll leave so happy. Mullet's boasts another fantastic starter, the Peel N Eat Shrimp. You can get them in the OG style or Mullet's. Once our server said that Mullet's Style is spicier we didn't hesitate to order them. The giant shrimp come in a simmering spicy sauce with their "Florida Man" citrus herb butter and bread for soaking up every last ounce of sauce. The Florida Man sauce has a sweet, citrus kick with herbs, lots of butter and is very addictive. The fish tacos have been a popular topic in our Facebook Group. I would have ordered these either way as I love the crispiness of a good fish taco. Mullet's has pretty much mastered these as well. First you decide what fish you'd like between Gulf grouper, mahi or shrimp. Then you pick the style, either The Florida Man, The Bobby Lee or The Joe Dirté. See the descriptions of each below. To finish it off, then you order a side. The Joe Dirté styled tacos are what I ordered and they were wonderful. The cajun gave it a little spice and the house slaw cooled it off with a refreshing crunch. The cajun fries were crispy and seasoned so well. Our server brought us out a side of The Joe Dirté sauce for the fries and what a move that was. If you love condiments as much as I do, then be sure to order some of this sauce for your fries or extra smothering on the tacos. Similar in flavor, but on a sandwich, the Gulf Grouper Sandwich with The Joe Dirté Style and Cajun Fries is a great go-to order. My (soon to be) sister in law ordered this and loved it. The fresh Gulf grouper comes in between a garlic toasted brioche bun and can be prepared any style you want. I'd say this is high up on the list for delicious grouper sandwiches in St. Pete. We all kept raving about the fries, so trust us, order the cajun fries. The Merman's Creamy Cajun Pasta caught our eye. This dish is a warm and creamy bowl of penne pasta tossed in an alfredo sauce with a cajun kick, topped with diced tomatoes and green onions. We added shrimp too. The combination of the creamy alfredo sauce with the zesty cajun seasoning was wonderful. I'd be lying if I said I didn't take a nap after consuming this. The comfort and creaminess put me right into a major food coma. As I mentioned before, the vibe is very beachy and relaxing. Over the weekend, they had live reggae music that was so enjoyable. Oh and if you bring your fantasy football obsessed brother along, don't worry they have TVs at the bar for Sunday football. The staff is beyond friendly and will gladly help you out with menu suggestions. They're so personable and make you feel like you're a part of the community here.

September 9, 2021

Cast Iron Skillet Buffalo Chicken Pizza Recipe

Football season is back and let's face it, we're all excited. Chalk up a win during game day with a Cast Iron Skillet Buffalo Chicken Pizza that'll keep you wanting more. Why use a cast iron skillet, you ask? Well, why not. We all know that a well-seasoned cast iron skillet makes most everything that much better, so why not pizza? Break out your most seasoned skillet that is approximately 9-10″. If you don't have a cast iron skillet, no big deal – use a pizza stone or baking sheet as you normally would. Okay, let's talk ingredients. Everything needed to make this pizza can be picked up at Rollin' Oats. I especially love that their store is loaded with healthier options, even when it comes to pizza. For instance, Simple Mills Pizza Dough Mix and Primal Kitchen's Buffalo Sauce and Vegan Ranch. Regarding spice level, this ranks right around a four or five, so it really isn't a ton of heat. You can easily adjust the heat level of this 'za by adding more Buffalo Sauce to the base of the Pizza and or finishing the pizza with Buffalo Sauce as it comes out of the oven. Also, you don't have to use Mozzarella cheese. Feel free to use Cheddar instead, or perhaps a combination of both. Cast Iron Skillet Buffalo Chicken Pizza Cast iron skillet pizzas further support the argument that everyone should own a cast iron skillet. Make this pizza in your most seasoned skillet in order to yield ultimate flavor. Cast Iron Skillet 2 cups Chicken (Cooked and shredded)1/2 cup Buffalo Sauce (I use Primal Kitchen from Rollin' Oats. This is to be mixed with the shredded chicken.)1/4 cup Buffalo Sauce (To be used as the sauce)12 oz Pizza Dough (Homemade or store bought)1/4 cup Semolina Flour1/2 cup Shredded Mozzarella (Low moisture is recommended)1/3 cup Blue Cheese (Crumbled)1/4 cup Red Onion (Diced)1/4 cup Green Onion (Minced)1/4 cup Celery (Diced)1/4 cup Ranch (Like Primal Kitchen Vegan Ranch)1 tsp Olive Oil Place a 9-10" cast iron skillet into the oven on the middle rack and preheat oven to 500F. Combine cooked, shredded chicken with 1/2 cup of Buffalo Sauce.Rub Olive Oil all over dough. Add Semolina Flour to a clean work surface and carefully stretch dough out until you have roughly a 9-10" circle. Remove hot skillet from oven and carefully lay stretched dough inside the pan.Add remaining 1/4 cup of Buffalo sauce and carefully spread evenly over the surface of the dough with the back of a spoon. Sprinkle with a couple pinches of salt. Disperse half of the Mozzarella cheese over the sauce, followed by the shredded chicken in Buffalo sauce, onion, then the rest of the Mozzarella. Top with blue cheese crumbles.Place pizza into the preheated oven for 20-25 minutes or until crust is golden and prepared to your liking. Remove pizza from oven.Finish pizza by drizzling the Ranch evenly over the top, followed by the diced celery and minced green onions. Slice and serve with more Buffalo sauce and Ranch as desired. Main DishAmericanBuffalo Chicken Pizza, Cast Iron Skillet Pizza, Pizza

When The Lure Ono originally launched in December 2020 they paid homage to the location's former tenant, Central Melt. They concentrated on creative versions of grilled cheese. The word ono means delicious in Hawaiian. The interior vibe and the original menu took inspiration from Hawaii as well with items like grab & go sushi, and Spam sliders. They have now revamped the menu to focus on Mexican Street Food, while keeping a few of the favorite sandwiches. Lori, Haley and I recently spent part of an afternoon working our way through the menu. It's a quaint space with counter service, and takeout. To sum it up, the Lure Ono has all of the crowd favorites with all of the most sought after proteins (and vegetarian options), and all of the popular incarnations. They have carne asada, birria style beef, carnitas, tinga chicken, spiced shrimp, bronzed red grouper, and Impossible meat. Preparations include burritos, quesadillas, bowls, and of course tacos, which you can get "gringo style", or Mexican style. Gringo style is lettuce, tomato, and cheese, and Mexican style is cilantro and onions. You also have a choice between soft flour or soft corn tortillas. All of the food is pure comfort and bursting with flavor. The meats are juicy and flavorful with the topping fresh and bright, and the seasoning is spot on. Here are some of the items we had and loved. Carnitas (pulled pork) Taco (Photo by Haley Haman) Carne Asada – seasoned flat ironed steak. Tinga Chicken – shredded roasted chicken, chilis, tomatoes adobo, onions. Smashed Burger Melt – organic grass-fed angus chuck, pepper jack cheese. Quesabirria – Birria style cooked beef folded into a corn tortilla with melted cheese. Served with a side of consomé for dipping. Topped with cilantro and onions. The Rich Ono – pulled pork, pepper jack, munster cheese. (Named in honor of owner Tom Golden's late business partner, Richard Alday.)
Recipes
September 9, 2021

Cast Iron Skillet Buffalo Chicken Pizza Recipe

Football season is back and let's face it, we're all excited. Chalk up a win during game day with a Cast Iron Skillet Buffalo Chicken Pizza that'll keep you wanting more. Why use a cast iron skillet, you ask? Well, why not. We all know that a well-seasoned cast iron skillet makes most everything that much better, so why not pizza? Break out your most seasoned skillet that is approximately 9-10″. If you don't have a cast iron skillet, no big deal – use a pizza stone or baking sheet as you normally would. Okay, let's talk ingredients. Everything needed to make this pizza can be picked up at Rollin' Oats. I especially love that their store is loaded with healthier options, even when it comes to pizza. For instance, Simple Mills Pizza Dough Mix and Primal Kitchen's Buffalo Sauce and Vegan Ranch. Regarding spice level, this ranks right around a four or five, so it really isn't a ton of heat. You can easily adjust the heat level of this 'za by adding more Buffalo Sauce to the base of the Pizza and or finishing the pizza with Buffalo Sauce as it comes out of the oven. Also, you don't have to use Mozzarella cheese. Feel free to use Cheddar instead, or perhaps a combination of both. Cast Iron Skillet Buffalo Chicken Pizza Cast iron skillet pizzas further support the argument that everyone should own a cast iron skillet. Make this pizza in your most seasoned skillet in order to yield ultimate flavor. Cast Iron Skillet 2 cups Chicken (Cooked and shredded)1/2 cup Buffalo Sauce (I use Primal Kitchen from Rollin' Oats. This is to be mixed with the shredded chicken.)1/4 cup Buffalo Sauce (To be used as the sauce)12 oz Pizza Dough (Homemade or store bought)1/4 cup Semolina Flour1/2 cup Shredded Mozzarella (Low moisture is recommended)1/3 cup Blue Cheese (Crumbled)1/4 cup Red Onion (Diced)1/4 cup Green Onion (Minced)1/4 cup Celery (Diced)1/4 cup Ranch (Like Primal Kitchen Vegan Ranch)1 tsp Olive Oil Place a 9-10" cast iron skillet into the oven on the middle rack and preheat oven to 500F. Combine cooked, shredded chicken with 1/2 cup of Buffalo Sauce.Rub Olive Oil all over dough. Add Semolina Flour to a clean work surface and carefully stretch dough out until you have roughly a 9-10" circle. Remove hot skillet from oven and carefully lay stretched dough inside the pan.Add remaining 1/4 cup of Buffalo sauce and carefully spread evenly over the surface of the dough with the back of a spoon. Sprinkle with a couple pinches of salt. Disperse half of the Mozzarella cheese over the sauce, followed by the shredded chicken in Buffalo sauce, onion, then the rest of the Mozzarella. Top with blue cheese crumbles.Place pizza into the preheated oven for 20-25 minutes or until crust is golden and prepared to your liking. Remove pizza from oven.Finish pizza by drizzling the Ranch evenly over the top, followed by the diced celery and minced green onions. Slice and serve with more Buffalo sauce and Ranch as desired. Main DishAmericanBuffalo Chicken Pizza, Cast Iron Skillet Pizza, Pizza

August 2, 2021

Peach, Tomato and Cucumber Salad with Seared Halloumi Recipe

After eating Halloumi for the first time, I thought to myself, "how have I ever lived without this?' For those who haven't heard of Halloumi, it's a semi-hard unripe cheese with a high melting point, which makes it idyllic for searing, grilling, etc. In my opinion, seared/grilled Halloumi is best when enjoyed soon after it leaves the skillet when it's still warm. You won't find Halloumi everywhere, but Rollin' Oats has it of course – in addition to all of the other components in this salad. The crispy bread adds that bit of crunch that this dish was screaming for. I encourage you to use any kind of bread that you may have on hand. We always have a loaf of Dave's Killer Bread in our freezer (which you know that I use with a lot of frequency), so that's usually my go to. Toss in olive oil, toast for 15 minutes or so and then finish it with a pinch of salt if your heart desires – it makes all of the difference. This recipe is definitely one that wants to be made in the summertime. Best enjoyed with a cool bottle of Sauv Blanc or Rosé on a sweet little patio with irreplaceable company. Peach, Cucumber and Tomato Salad with Seared Halloumi An above average salad that is sure to give the people what they want. Also, if this is your first rodeo with seared Halloumi, you're welome! You're going to want it constantly. 2 Peaches (Cut in half, pit removed and sliced into thin half moons)2 Tomatoes (Make sure they are ripe. Slice them just like the peaches.)1/2 Cucumber (Sliced into thin rounds. Use any kind!)1/2 cup Red Onion (Sliced thin)7 ounces Halloumi Cheese (Sliced into 1/4" thick rectangles. Pat dry with papertowels.)1/2 cup Olive Oil (Plus 3 Tbsp, separated.)1 1/2 cup Bread (Like Dave's Killer Bread, torn into 1" pieces)2 tbsp Balsamic Vinegar2 tbsp Lemon Juice1 1/2 tsp Salt (Plus more, to taste)1/2 tsp Black Pepper1 tsp Honey1/4 cup Mint (Fresh, torn into pieces) Preheat oven to 375F and toss torn bread with 1 tbsp olive oil. Bake for 15 minutes, or until crisp and golden and set aside to cool. In a large bowl, whisk Balsamic, lemon juice, salt, pepper, honey and 1/2 cup olive oil until well combined. Taste and season with more salt as needed.Add peaches, cucumber, tomatoes and onion to bowl with vinaigrette and gently mix and set aside.Heat remaining 1 tbsp of olive oil in a nonstick skillet set over medium heat. Carefully add slices of Halloumi (you may have to do this in batches), one at a time, to hot oil. Sear until cheese begins to take on a golden color, 2-4 minutes. Flip cheese and cook other side another 2-4 minutes. Remove from oil and allow to cool on a paper towel-lined plate. Add croutons, seared halloumi and torn mint to bowl with peaches, cucumbers, tomatoes and onions. Combine and serve. Appetizer, SaladAmericanPeach Salad, Seared Halloumi, Seared Halloumi Salad, Summer Salad

July 5, 2021

Curry Chicken Salad and Avocado Hummus Recipe

Hey party people, it's picnic season! And unlike in 2020, get togethers with friends and family are a thing again. This summer wow guests at any celebration with not one, but two sides that will keep them coming back for more. Chicken Salad is often a summer party staple. Now, take it to the next level with the addition of a curry kick, cashews and lots of green onion. Five little minutes is all you need to make this salad yours. Simply buy a Rotisserie chicken, shred the already cooked meat and combine with the rest of the ingredients. Seriously, that's it. Unless you plan on making this into a sandwich (which you totally should) with some toasted Dave's Killer Bread and lettuce. I love hummus a whole lot. You know what I also love? Avocados. When you combine the two, they become a super couple – Avocado Hummus. Also in this irresistible dip are a ton of fresh herbs: Basil, Dill and Cilantro. Use any combination of as many or as little as you like based on your own preferences. My personal favorite vessel for dipping into this hummus comes in the form of Simple Mills organic Seed Flour Everything Crackers, which you can find at Rollin' Oats. They have a delicious selection of flavors, as well as a large array of other health-forward crackers. And of course, you can find all of the ingredients for both of these recipes at Rollin' Oats, too. Curry Chicken Salad and Avocado Hummus It's picnic season, folks! Blow the crowd away at your next party with these simple and summer-friendly recipes. Food Processor Curry Chicken Salad1 lb Chicken Breast (Poached and shredded. Pick up a Rotisserie Chicken if you're looking for a shortcut!)½ cup Mayonnaise (Plus more, as needed.)½ cup Dried Cranberries½ cup Cashews (Roughly chopped.)5 Green Onions (Dark and light green parts only and sliced into thin rounds)2 Celery Stalks (Ends trimmed, cut lengthwise and then chopped into small pieces.)4 tsp Curry Powder1 tbsp Lime Juice (From approximately 1/2 of a lime.)½ tsp Pepper½ tsp Salt (Plus more, as needed)Dave's Killer Bread (optional) (100% recommend this chicken salad on a sandwich!)Lettuce (optional) (If you're making the sandwich, of course)Avocado Hummus½ Avocado (Make sure it's nice and ripe.)1 15 1/2 oz can Chickpeas (Drained and rinsed well.)1 cup Fresh Herbs (Such as Dill, Cilantro and/or Basil. Plus more for garnish.)¼ cup Tahini¼ cup Lime Juice (Plus more, as needed.)2 Garlic Cloves1 tsp Salt (Plus more, as needed)½ tsp Black Pepper2 tbsp Olive Oil1 tbsp Everything Bagel Seasoning Curry Chicken SaladCombine all salad ingredients in a medium bowl and mix until everything is well incorporated.Taste and season with more salt, as needed.To make a Curry Chicken Salad Sandwich, toast your slices of Dave's Killer Bread and assemble by adding a few spoonfuls of salad and some lettuce.Avocado HummusTo a food processor or high-powered blender like a Vitamix, add avocado, chickpeas, tahini, lime juice, garlic cloves, salt, pepper and 1 cup of fresh herbs of choice. Process ingredients for one minute or so until the mixture starts to become smooth (it'll still be a bit chunky, though).Taste and season with more salt, as needed. With the motor running, slowly stream in olive oil.Spoon hummus into a bowl and drizzle with more olive oil, top with fresh herbs and evenly distribute the everything seasoning. Serve with crackers, like Simple Mills. Appetizer, Salad, Side DishAmericanAbby Allen Recipes, Avocado Hummus Recipe, Curry Chicken Salad Recipe, Rollin Oats Cafe St Petersburg FL, Rollin Oats Recipes, Rollin' Oats Natural Food Market

Okay folks, it's June…and that means summer, picnics and the start of grilling season. I don't know about you, but when I think about grilling, a juicy rack of ribs often comes to mind. However, being that we live in a small downtown St. Petersburg apartment with very minimal outdoor space, grilling is not something that we are able to do. Therefore, over the years, I have had to learn how to recreate favorites from the grill in our kitchen. Oven-baked ribs, when cooked properly, are just as satisfying as a slab from the grill if you ask me. Low and slow at 325 degrees and then finished with some high heat will yield a similar product. I typically gravitate towards Babyback Ribs. However, Rollin' Oats offers some incredible St. Louis style spareribs that have changed the game. St. Louis Style Ribs often have more fat (much like a Ribeye steak), but fat means flavor. In addition to quality ribs, Rollin' Oats also has a selection of premium organic barbecue sauces. St. Louis-Style Ribs with Hasselback Cantaloupe St. Louis style spareribs may contain more fat, but that means more flavor. Hasselback Cantaloupe1 Cantaloupe (Sliced into quarters, seeded and then sliced into half moons)1 bunch Fresh Basil 8 oz Fresh Mozzarella (Cut into approximately 1 1/2 inch slices)Olive OilSaltPepperSt. Louis-Style Spareribs1 rack Spareribs (Approximately 2-2.5lbs)1.5 tbsp Garlic Powder1.5 tbsp Paprika1 tbsp Salt1 tsp Brown Sugar1 tsp Cayenne Pepper1 cup Barbeque Sauce (Any will work – we love Annie's Organic!) St. Louis-Style Ribs Preheat oven to 325 F. In a small bowl, combine garlic powder, paprika, salt, brown sugar and cayenne. Rub spice mix evenly all over the ribs.Wrap seasoned ribs in foil completely, place on a baking sheet and bake for 2-2 1/2 hours. Remove ribs from the oven, unwrap. Coat ribs all over in barbeque sauce of choice. Increase heat to 425 F. Place ribs in the oven, uncovered, for 15 minutes (sauce will begin to caramelize). Remove ribs from the oven and serve.Hasselback CantaloupeTake the melon half moons and cut slits every 1" without cutting through the skin. Stuff 1 leaf of basil and a thin slice of Mozzarella into each slit in the melon. Drizzle with olive oil and season with salt and pepper. Appetizer, Main Dish, Side DishAmericanCantaloupe, Spareribs, St. Louis Style Spareribs

May 3, 2021

Short Rib Quesabirria Tacos Recipe

If you tend to keep up with all of the latest food trends, and/or don't live under a rock, odds are, you have heard of Birria or Quesabirria Tacos. However, for those who haven't, Birria tacos are usually comprised of meat, such as beef or goat, that has been slowly braised and is then loaded into a tortilla and pan fried then served with consomé on the side. The meat is braised in a brilliant combination of chilis and spices and oozes with flavors. Quesabirria tacos take things one step further. In essence, they are the perfect storm of a cheese quesadilla and a taco, all wrapped up into one incredible being. Let's get serious, who could be mad about that? While goat is traditionally used, I prefer beef. In fact, utilizing a combination of beef is encouraged, though, not necessary. I love using two pounds of just short ribs when I encounter some beautiful ones, but, use any kind of beef that you can get your hands on. Recommendations include: beef shank, chuck roast, cap roast, etc. Rollin' Oats offers a superb variety of quality beef, most of which is grass fed and organic. Additionally, they have everything else needed for this fancy little taco number that you'll want to make over and over. A lot of Birria recipes recommend Guajillo dried chilis, which are not always offered at Rollin' Oats. However, they do have Anaheim and Pasilla chilis, which boast a very similar flavor profile. Short Rib Quesabirria Tacos Imagine if Birria Tacos and a Cheese Quesadilla had a baby – that's precisely what we have going on here. These babies take a little bit more time to make; however, the cost is totally worth the reward. Meat and Marinade2 lbs Short Ribs, Beef Roast, or Beef Shank (You can use one or a combination of two meats – whichever you prefer)3 Dried Pasilla Peppers (Guajillo or Anaheim will work as well)1 7oz can Chipotle Peppers in Adobo3/4 cup Crushed Tomatoes1/4 cup White Wine Vinegar6 Garlic Cloves (Minced)1 1/2 tsp Oregano1 tsp Paprika2 tbsp Salt (Divided, plus more, as needed)PepperConsome1 White Onion (Medium in size, chopped)1 Cinammon Stick3 Bay Leaves4 cups Beef Broth1 tbsp Olive OilBirria Taco Assembly4 Tortillas (Your preference. I like Siete Foods grain free)1 cup Queso Blanco Cheese (Grated)Minced White OnionFresh Cilanto MarinadeAdd dried Pasilla peppers to a medium heat safe bowl. Bring a few cups of water to a boil and then carefully pour the hot water over the peppers. Allow to soak and soften for about 15 minutes. Remove peppers from water, cut off stems and dump the seeds out into the sink and discard. Add softened peppers to food processor with the rest of the marinade ingredients and 1 tbsp salt and process until smooth. Liberally salt meat with remaining 1 tbsp salt and some pepper. Pour marinade over meat and cover and marinade for at least one hour and up to overnight.ConsomeHeat oil in a large dutch oven over medium heat. Add onion, stirring occasionally, until onion softens, 6-8 minutes. Add in meat and marinade and remaining consome ingredients. Bring to a simmer, partially cover and turn the heat to medium low/low (whichever heat level allows for a gentle simmer) until meat is fall off the bone tender and shreds easily, 3.5 – 4 hours.Remove meat/bones from consome, discard bones and place meat in a separate bowl, shred and reserve for assembly.Carefully strain consome into a heat proof bowl/pot through a mesh sieve and reserve for assembly, discard any solids. Birria AssemblyLadle one half cup or so of consome into a shallow bowl or onto a plate. Heat medium nonstick skillet over medium heat. One at a time, dip one side of tortilla into shallow bowl/plate of consome. Then place tortilla consome dipped side down into the skillet.Liberally cover tortilla in shredded Queso Blanco. Then, top with shredded meat, followed by onions and cilantro.Carefully fold the tortilla in half and continue to cook until each side of the tortilla is lightly crisp and golden. Serve tacos with consome on the side for dipping. Main DishMexicanQuesabirria Tacos, Birria Tacos