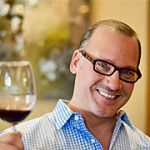 Kevin Godbee · Sep 15, 2020 · 1 min read
Interview with Laura Reiley from The Washington Post
Welcome to the St. Petersburg Foodies Podcast Episode 107! On today's episode, we interview Laura Reiley, the Food Business Reporter for The Washington Post. Many of you may remember her as the food critic at The Tampa Bay Times. She was last on the show just as she was leaving The Times. She has done A LOT in her year and a half at The Washington Post. We discuss a myriad of topics that relate to how the pandemic will change the future of restaurant dining, and food shopping. Just a few of these include: 1) The future of restaurant dining - outdoors and delivery. 2) How the pandemic will change grocery shopping forever. 3) The acceleration of the ghost / virtual restaurant trend. 4) Laura's upcoming national investigation on how farmworkers are uniquely vulnerable to Covid and how their infection numbers have been underreported, and many more topics. After the interview, we head over to Greenstock, the Chef-driven and ingredient-focused salads and wraps, fast casual eatery right in the heart of downtown St. Pete.
Listen right here with our player above, or use your favorite podcast listening app below.
The St. Petersburg Foodies Podcast features interviews with chefs, restaurateurs, sommeliers, bartenders, and more, and covers the burgeoning food scene in St. Petersburg, Florida. Episodes air every Tuesday.
This episode of the St. Petersburg Foodies Podcast is brought to you by Greenstock, Rollin' Oats, The Zest Podcast, Noble Crust, Buya Ramen, and Engine No. 9. Please keep them in mind the next time you are hungry for some fantastic food.
Our announcer is Candice Aviles from Food for Thought  and Channel 10 News. Our theme music is provided by The Chris Walker Band.
Laura Reiley - March 2019 Interview
Laura Reiley - Washington Post Profile & Articles
Laura Reiley Interview