Interview with Mario Farias from Callaloo and The Big Catch at Salt Creek
Welcome to the St. Petersburg Foodies Podcast Episode 41! Our featured interview today is with Mario Farias from Callaloo and The Big Catch at Salt Creek. We find out that Mario's family was in the local St. Pete restaurant business when he was a kid, which he then inherited, then got out of, and now he's back in the restaurant business. Today, our musical guest is Stefan Scheuermann from Mercy McCoy. We will feature the song, "Black & White", which is reminiscent of Lynyrd Skynyrd's "Tuesday's Gone". We will also discuss Stepfan's song-writer focused podcast, "Song Divers"  and Stefan answers The Fast Five Foodies Questions.
Listen right here with our player above, or use your favorite podcast listening app below.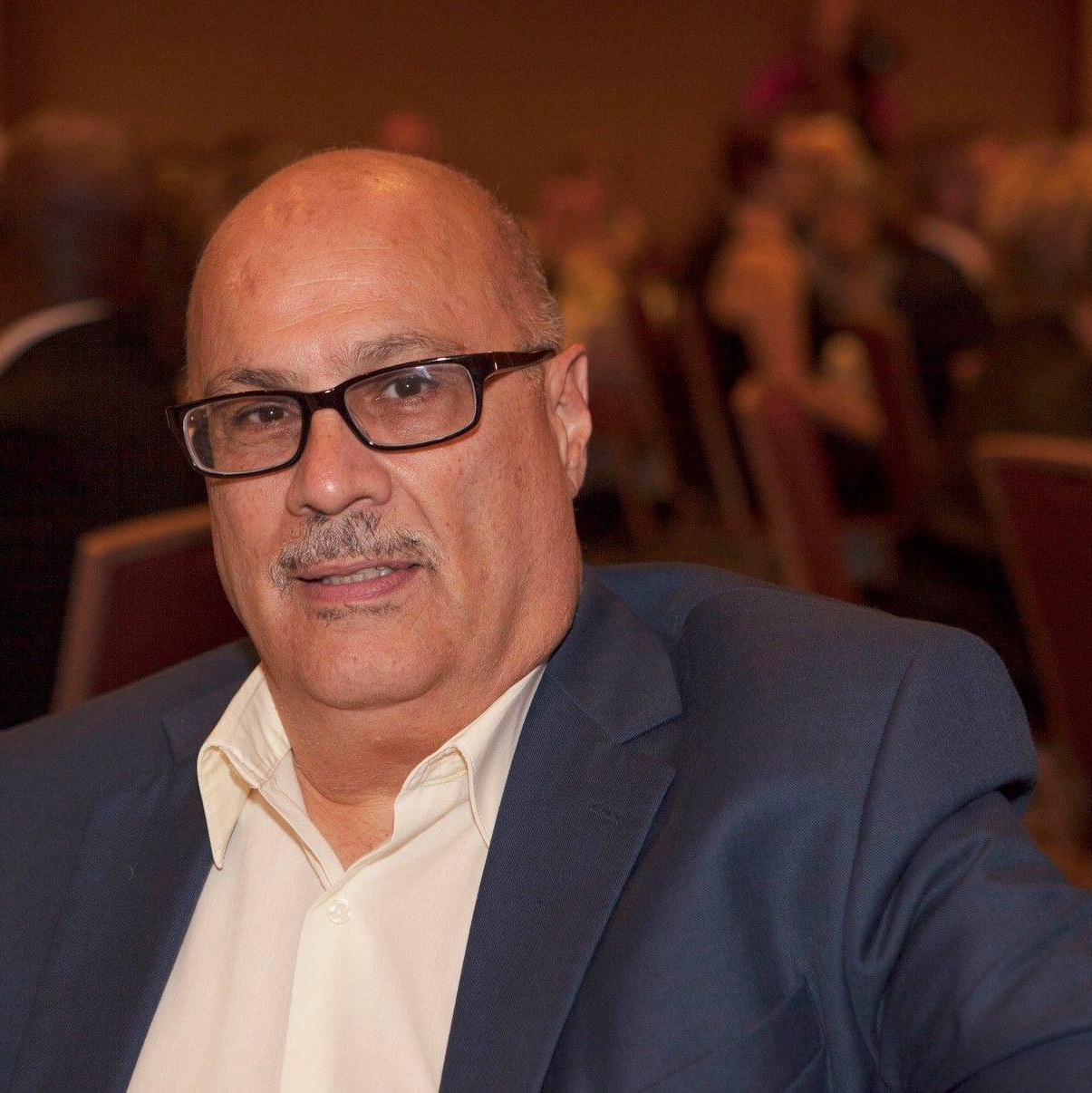 The St. Petersburg Foodies Podcast features interviews with chefs, restaurateurs, sommeliers, bartenders, and more, and covers the burgeoning food scene in St. Petersburg, Florida. Episodes air every Tuesday.
This episode of the St. Petersburg Foodies Podcast is brought to you by Buya Ramen, and Engine No. 9. Please keep them in mind the next time you are hungry for some fantastic food.
Our announcer is Candice Aviles from Meet the Chef and Channel 10 News. Our theme music is provided by The Chris Walker Band.
Links: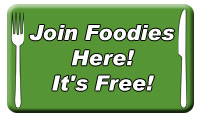 Best St. Pete Podcast, Best St. Pete Podcasts, Best St. Petersburg FL Podcast, Best St. Petersburg FL Podcasts, Food Podcast 2019, Food Podcasts 2019, Foodies Podcast, Foodies Podcasts, Mario Farias Interview, Mercy McCoy Music, Podcast for Foodies, Podcasts for Foodies, Podcasts with Chef Interviews, Podcasts with Restaurant Interviews, St. Pete Foodies Podcasts, Stefan Scheuermann Interview
Written by Kevin Godbee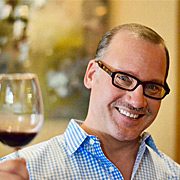 Publisher & Co-Founder of St. Petersburg Foodies
World Food Championships Certified Food Judge #1541
Certified Chili Judge #62 by the International Chili Society
Certified Steak Judge #1562 by the Steak Cookoff Association
Certified Pizza Judge #14 by the Pizza Cookoff Association
Rouxbe Culinary School Enrollee
Culinary Institute of America "DISH" Member
I've always loved cooking. When I was 6-years old I wanted to cook. When my mom said that she was just running to the neighbor's and would be right back, I climbed onto the kitchen counter and found Lipton Instant French Onion Soup Mix. By the time my mom returned, I was stirring the pot on the stove, and proclaimed; "Look Mom! I'm cooking!"
In High School, I took three different cooking classes and got an A in each. After getting my first apartment, I used to cook 5-nights a week, and go out two nights. An old girlfriend from decades ago had a brother-in-law that was a CEO of a trucking company, and he used to entertain in Manhattan quite a bit ... and he started taking us along.
This was when I learned about gourmet food and fine wine. For a couple of years, Lori and I went out about 4-5 nights a week, but now we have a better balance of 50/50 between cooking at home, and going out to the amazing restaurants we are so lucky to have in our beloved St. Petersburg.
View all posts by: Kevin Godbee
More Foodies News, Reviews & Recipes
Comments are closed
#stpetersburgfoodies #stpetefoodies
Recent Posts
October 6, 2022

Sweet Potato Tian with Maple-Tahini Drizzle Recipe

Sweet potatoes are one of those fantastic ingredients that can show up whenever you're in need of a sweet OR savory dish. Because of that reason, they're a staple in our household. Yams and sweet potatoes of all kinds are always on deck in our kitchen: Jewel, Garnet and Japanese Sweet Potatoes, specifically. The end result of this side is quite stunning and may look difficult to replicate; however, it is in fact quite simple – especially if you have a mandolin slicer. If you do not have a sharp knife, a mandolin is key in making these rounds nice and thin like they should be. It will make your life so much easier (and safer) and you can definitely find one on Amazon for under $25. Save your finger tips. But please heed the warnings whenever using a mandolin and where the safety glove. You get going so fast that it is easy to cut yourself without one. This Tian is many things, in addition to being delicious and quite simple to assemble. It's also comforting, health-forward, perfect for Thanksgiving and vegan (but still the utmost satisfying). If you buy all of the ingredients at Rollin' Oats (and other health-forward grocers), this beauty can be made 100% organic too with local produce and mindfully sourced ingredients and products. Sweet Potato Tian with Maple-Tahini Drizzle The arrival of October tends to instill the want for all things Fall – especially when it comes to cooking. Use any combination of sweet potatoes/yams for this elegant side that is perfect for the season. Cast Iron Skillet 3 sweet potatoes (Any combination of sweet potatoes and/or yams will work. Sliced into thin rounds.)1/2 white onion (medium in size, sliced thin)1/2 cup parmesan cheese (grated)3 tbsp olive oil (divided)1/2 cup pomegranate seeds2 tsp saltMaple-Tahini Drizzle1 tsp salt (plus more, as needed)1 tbsp olive oil1/4 cup tahini2 tbsp maple syrup1 lemon (juice only)water (as needed to thin out sauce)1/4 cup chopped fresh herbs (like cilantro, basil, parsley or dill.) Maple-Tahini DrizzleWhisk all ingredients together in a medium bowl or mixing glass. Add one 1 tbsp of water at a time as needed to thin sauce. It should easily drizzle without being too runny. Season with salt as needed.Sweet Potatoes & AssemblyPreheat oven to 400F. Add 1 tbsp olive oil to a nonstick skillet like cast iron or casserole dish. Sprinkle half of parmesan cheese in skillet and then layer potatoes in the pan in a spiral (almost like you would with dominoes).Top with one more tbsp of oil and salt. Distribute onions on top with remaining tbsp of oil and a pinch of salt. Roast for one hour, turning skillet/pan halfway through, until potatoes are cooked through and onions have taken on color.Remove potatoes from oven, drizzle with maple-tahini sauce, top with pomegranate seeds and fresh chopped herbs like cilantro, basil, parsley or dill. Appetizer, Side DishAmericanAbby Allen Recipes, Fall Recipes, Fall Side Recipes, Sweet Potato Recipes

October 5, 2022

Thai Wok: North St. Pete's Destination for Classic Thai Cuisine

Curry, stir fry, bbq, spicy salads, steamed dishes and flavor-packed soups – what's not to love about classic Thai cuisine? Thai dishes are undoubtedly at the top of my list when it comes to different food genres from around the world. The delightful essence and aroma that Thai food releases is sublime – it engages all of the senses. Where can you find some of the most delicious Thai offerings in St. Petersburg Florida? At none other than Thai Wok, located on 4th St. N., which has been family owned and operated since 1994. The quaint restaurant is situated in a plaza/strip mall that is tucked away off of the northern tip of 4th St. N. in St. Petersburg. The ambiance is relaxed, the food is above satisfactory and the hospitality is genuine and exceptional. The original owner's son, Henry, oversees the operations at Thai Wok present-day. He said that it took a while for his father to fully let go of the reigns, but the operation has been running smooth ever since he did. Thai Wok is open every day of the week with the exception of Sundays. They're prepared to welcome you every other day for lunch and dinner though. They're menu is comprised of classic thai cuisine, like curries and a myriad of stir-fry and noodle dishes. Drink varietals range from teas and soft drinks to wines and imported beers. The dining room isn't too large, but it can accommodate plenty. We enjoyed our first meal at Thai Wok on a Thursday evening. There were a few tables in the midst of their meals upon our arrival and the restaurant steadily filled up through the duration of our visit. A number of to-go orders went out the door, too. All the while, Henry took great care of every patron at Thai Wok while his cousin prepared all of the food in the back – like a well-oiled machine. Their operation is quite graceful and the food, well, the food speaks for itself and I'll offer more on that next. The menu is quite extensive and it was difficult to choose because everything sounded delicious. We ended up ordering an array of items, including lunch for the following day. One of the first dishes to hit the table was an appetizer, the Curry Pops. I love any and everything with curry involved so these were a non-negotiable. Ground pork and sweet potatoes with curry powder, wrapped in wonton skin, then fried and served with a tangy sauce for dipping. Nothing fussy – just simple and savory with a hint of sweet but super satisfying. The Thai salad landed and it was as crisp and refreshing as I had imagined. Cool and crunchy lettuce and chopped veggies tossed in a peanut sauce/dressing. It made for the perfect light bite before our entrees arrived. Then their was the wonderful Tom Yum Goong soup. Hints of lemongrass, mushrooms and heat from chili paste are present with faint notes of shrimp lime as well. The portion was perfect – just enough for my husband and I each to have a few tastes without getting too full. Pad Thai is one of those familiar entrees that always does the trick when I'm not sure what else to order. You can usually find it on the menu at most Thai restaurants 99.9% of the time and it never disappoints. At Thai Wok, their Pad Thai (as well as all of their entrees) is available with chicken, pork, tofu, beef, squid or shrimp. Chicken Pad Thai is quite classic in my opinion and it is also what was recommended to us. Surely enough, it did not let us down. We appreciated the manageable portions sizes as well – though, we still had plenty to take home with us. As I mentioned earlier with the Curry Pops – I love everything about a curry dish. The melting pot of spicy, savory, sweet and tangy flavors is mostly everything you could want in an entree. The characteristics and profile, no matter what kind of curry, are almost addictive and really tap into all of the senses. Thai Wok has a handful of curry varietals which include: Red, Panang, Masaman and Phad. My cravings lead me to the red curry with tofu which is red curry paste cooked with coconut milk, bamboo shoots, bell peppers, snow peas, sweet basil and pineapple. I didn't realize that the pineapple was in the dish initially; however, it was a pleasant and sweet surprise that aided in balancing the rich and incredible curry. The curry and most all of the entrees are served with jasmine rice that is spooned directly from its beautiful vessel. We recently had a Garlic & Black Pepper Chicken dish at a different Thai restaurant in the area and we totally fell in love with the profile of prominent flavors. Since then, we've had a few renditions of the dish, including this one from Thai Wok. It was recommended with either chicken or beef and we enjoy the chicken variation too much to deviate. It was as appetizing as we had hoped it would be. Stir fried garlic and black pepper sauce served over a slew of steamed vegetables and chicken and garnished with carrots and scallions. It's a savory delight and not one single bite was left behind. It is also absolutely worth mentioning that you can control the spice level of your entree. Mild has the least amount of heat while Thai Hot provides the most on the scale. In addition to Sundays, Thai Wok also closes daily between lunch and dinner time. A reservation is not required but they do fill up, especially during dinner service. After one meal and experience at Thai Wok it became evident quite quickly why the establishment has been thriving since 1994. Whether you're looking for a relaxed dining experience with quality service or a delectable and always-satisfying dinner on the go, look no further than the folks at […]

Circo Italian Kitchen is a hidden gem in Tierra Verde, serving robust pasta dishes and delicious pizza. The restaurant is unassuming from the outside, located in a strip mall. But don't let that fool you, Circo is not your standard neighborhood pizza joint. When you walk inside, it is quaint and homey with colorful umbrellas hanging from the ceiling. Adam, the Circo FOH extraordinaire, greeted us quickly and allowed us to choose our table. Adam was basically running the entire front of house; greeting guests, taking to go orders, serving tables and running food. And while doing all of that, he never missed a beat. The menu at Circo consists of appetizers, salads, soups, pizzas, pasta, entrees and desserts. They also feature daily specials. When I visited the the pasta special was a butternut squash ravioli with brown butter sauce and the pizza was a Sicilian style pizza. We opted out of trying the specials, even though both sounded great! While we pondered over the menu we decided to start with a glass of wine each and were brought out the bread service. The bread had the perfect crunch on the outside and while still soft on the inside and was served with sundried tomato and olive oil to dip. As an appetizer we chose the bruschetta. At only $7, you are served thick, large slices of perfectly toasted bread piled high with the fresh tomato mixture. For a basil lover, they could have thrown in a little more but it was still very well balanced and tasty. For pizza, we decided to go with the Bianca. The crispy crust is topped with ricotta, whole roasted garlic cloves, mozzarella, spinach, and parmigiano-reggiano. The Linguini Aurora instantly stuck out to both my friend and I, as we love seafood. The dish is linguini, a slightly spicy light pink tomato sauce, clams, mussels, calamari, shrimp, and bay scallops. The pasta was very lightly coated in the sauce without losing any of the flavor. All of the seafood in the dish was cooked perfectly, which can be hard to do with such a variety. Chicken Parmesan is one of my favorite comfort dishes, and lately I've been needing a little comfort. So we decided to indulge. The dish is served with two large pieces of chicken smothered in fresh tomato sauce and cheese, on top a pile of spaghetti. This dish could easily serve three hungry adults. The chicken was tender and flavorful, and the pasta was perfectly cooked. We finished off the meal with a chocolate covered cannoli. While cannolis are one of my favorite desserts, I typically like a classic cannoli rather than a chocolate covered, but the chocolate did not take away from it at all. In fact, I thought it was just as good as a classic cannoli. Circo Italian Kitchen is well worth the drive if you don't live on or near Tierra Verde, for the friendly services, homey atmosphere and top-notch food. And if you're nice, they may share some of their house made limoncello.

September 22, 2022

Delectable Down Home Mexican Eats at Martha's

There's many times in our Facebook Restaurant Reviews Group when I see people requesting "Just regular Mexican food, and none of that darn fancy stuff!" Martha's is your ticket. There's nothing elegant, no fusion, or frilly plating. (We'll talk about the décor later.) It's just darn good Mexican food made and served by Mexicans. There's Tex-Mex too as most diners expect this when they go to a "Mexican" restaurant. They are open seven days a week for breakfast, lunch, and dinner from 10 am to 8:30 pm. Breakfast items are available all day. I went three times for lunch, once with a friend, and the other times solo. Everything is made in-house including the chips and salsa, which is where we started. The salsa is mild-to-medium, flavorful and light. It's nice and tomato-y and seasoned nicely. The chips were hot and fresh out of the fryer and lightly salted. For my first go-round I went with two traditional Mexican street tacos and a Tinga empanada. The traditional style tacos have a soft corn tortilla, meat, cilantro and onions. They do also offer American-style with a soft flour tortilla topped with lettuce, cheese and tomato. There are no hard shell corn tortillas here, but ironically, Martha's is located behind a Taco Bell, which is the inventor of the pre-formed hard taco shell. (I betcha didn't know that.) Since I was going classic, I decided to go all the way and start with a Suadero, which in Mexican cuisine in this case was a thin cut of pork between the belly and the leg. (It can also be beef cut from the intermediate part of the cow.) My other taco was Al Pastor, which is another popular Mexican pork street food brought to the region by Lebanese immigrants based on their lamb shawarma. The Tinga empanada is shredded chicken in a tomato and chile sauce, and other ingredients. It was good, but instead of a wheat-flour based pastry shell it had a corn-based dough, which is a texture like a tamale, but fried. It's not bad. I'm just used to the other style. My friend went with the ever-so-popular Quesabirria Tacos. They come in threes or singles, so he got two. Most items on the menu are like this – you can get a plate of three, or order in singles. He also got the Tinga empanada. He said the tacos were great, and overall loved the place so much that he's been back twice as well. The sauces were quite good too, which brings me to the special "Spicy Red Sauce" that is served only by request. I read a Google review that said to be sure to request it, so I did. Warning: Only request this if you enjoy super spicy like I do. I had sweat on the top of my head, and dripping down my neck. For me, this is a good thing. It may not be for you. Even thought it's "rojo", the color is more orange, so I thought it might be habanero-based, but I was told it's made with arbol chiles, and those suckers are hot too. On my second visit I was in the mood for a big fat burrito packed with flavor, so I went with the "Mexican Sausage", which is what they call Chorizo on the menu. It was a fiesta in my mouth. The flour tortilla was perfectly browned on the outside, and packed with sausage, cheese, lettuce and tomato on the inside. This burrito cures all hunger ills. As if that wasn't already enough food, and it was – I needed to get another item for a more complete review. Corn is such a major component of Mexican cuisine that I ordered the Esquites, which is Mexican street corn off the cob. Elote is the Mexican street corn on the cob, and they have this too. The Esquites comes in a cup and is prepared with mayonnaise, cheese, chile powder, and lime for a fun flavorful side dish. On my third visit I dined on ground beef enchiladas with red sauce that's also topped with cheese and lettuce, and comes with rice and beans.  The enchiladas were savory and tangy, and spiced ground beef is just so good. The sauce was mild and tasty. I found it interesting that they fold the tortillas instead of rolling them. I like that the beans had both puréed and whole beans. They were nothing fancy, but tasted good enough that I ate them all. The rice was your basic stuff, which I didn't finish. I started this lunch with some chips and queso that was pretty good. The interior has a tiki theme as that used to be what the space held. One of the signs at one entrance to the plaza still reads "Tiki", so when you see that, you're in the right place. The service is fast and friendly, the food is really good, and it's worth the drive to Kenneth City. Alcohol is limited to beer.

September 21, 2022

10 Best Wings in St. Petersburg FL 2022

First, A Little "Wingstory" I've been bingeing on food history, and gorging myself on culinary education for the past couple of years, and the more I learn and experience, the more I find out about disagreements and controversy everywhere. Should you use the water pan or not in your Weber Smoking Mountain Cooker? Chili with or without beans? What's the best pizza dough recipe? In this case, it's about who invented Buffalo wings. If you couldn't care less, then just skip down to the list like half of the readers already did. (By the way, it's not a ranking. They are listed in random order.) If you like a good food story, then keep reading. Buffalo wings were invented in 1964 in Buffalo, New York. The Anchor Bar claims to have invented them. Some feel this is dubious because the bar specialized in Italian food. Also, three different people, two of them owners and one an employee, all have a different story of how they originated. Even the husband and wife original owners can't agree. The most popular story is that their son's friends stopped in late one night with the drunk-munchies, and didn't want the regular Italian fare, and asked for something off the menu. Mom, Teressa Bellissimo, thought about the "useless" chicken wings order that they received by accident that day, and decided to discard the tip, and separate the drumettes, and flats, fry them up, and then toss in Frank's Red Hot Sauce and butter. Ta-Da! Buffalo Wings are spontaneously invented!  To this day they have a sign saying "Home of the Original Buffalo Chicken Wings". Another story goes that John Young, an African-American, actually invented Buffalo wings before the Anchor Bar. Back then the chicken wing was considered a throwaway part of the chicken, and they also were only sold as a full wing that included the drumette, the flat and the tip. John Young's Wings and Things started selling chicken wings in 1963, a year before the Bellissimos claim to have invented them. SIDE NOTE ON PRICES: Hand-written notes of Young's from 1963 show that chicken wings cost the restaurant 25¢ a pound back then. A local restaurteur tells me about prices today. "It fluctuates a lot, but it's typically no lower than $2/lb, and lives in that range until Super Bowl, where it peaks around $3.25 lb. During the height/peak price of the pandemic they were at $4.50/lb. We took them off the menu when they hit $3.50/lb. The fluctuation is typically completely related to demand from sports bars and pizza places during football and basketball season. Come April, it starts to go down after March Madness." So, do we have black people's food being appropriated by white people, albeit Italian-Americans? An argument could be made either way. John Young was selling chicken wings in Buffalo before the Bellissimos. Back then, more well-off people did not eat chicken wings. They were considered throw-away parts of the chicken, but poorer people would eat them because they were more affordable. However, Young's were different than the Bellissimo's in a couple of ways. The Bellissimos made them in the way we still think of Buffalo Wings today—separated flats and drumettes, and hot sauce with butter, amongst other ingredients. John Young left the wings intact, including the tip. He had his own sauce called Mambo Sauce which is completely different than Buffalo wing sauce. There's a myriad of more details to the full story, but that's a sum up of this story, and a warm up for our list of the best wings in St. Pete. 10 Best Buffalo Wings & Chicken Wings in St. Pete Wings remain one of the hottest food items, literally and figuratively—proper use of the word, 'literally' (you're welcome)—and St. Pete's eateries are happy to oblige. The list order is random. (I actually put the names into an automated randomizer.) There are other publishers of "best of lists" that do not actually go to the establishment and actually eat the food. They just surf the web collecting information, and downloading photos, or emailing the restaurant for them. We think those types of lists are crap. Unfortunately, we've seen it a lot—from national and local publishers. We are also aware of a local publisher that offers paid placement in best-of-lists. There is no paid placement here. It's ridiculous that I need to say this, but yes … WE ATE ALL OF THESE WINGS, AND WENT TO ALL OF THESE PLACES, AND THESE ARE ALL ST. PETE FOODIES PHOTOS. Most of the places listed offer different versions of their wings. We are featuring one or two of each. Here are the 10 Best Wings in St. Pete for 2022 Engine No. 9 56 Dr M.L.K. Jr St N St. Petersburg, FL 33705 (727) 623-0938 Engine No.9 Website We always see people raving all over social media about the Sriracha Wings at Engine No.9, and it's for good reason. Roam Restaurant 3405 34th St N St. Petersburg, FL 33713 (727) 346-5242 Roam Facebook Roam's wings come with either candy sauce or herb buffalo. We opted for the more traditional route of herb buffalo. These wings are perfectly crispy and fried to perfection and are undoubtedly some of the best in town. The spice from the buffalo sauce was idyllic for heat babies like Abby, but still bursting with herby buffalo flavor. Harry's Beach Bar at The Sirata Beach Resort 5300 Gulf Blvd St Pete Beach, FL 33706 (727) 363-5125 Harry's Website From Lori's write-up: "Harry's has been voted as having the best wings on St Pete Beach, so no question, we had to try them. We were going to just get them with buffalo sauce, but then our server said we had to try the Signature Sirata Sauce which is a mixture of Boom Boom and sriracha. As soon as I heard that…I was totally in. They are super saucy and absolutely delicious. I highly recommend these wings and that sauce is a must. Completely craveable." The […]
Recipes
October 6, 2022

Sweet Potato Tian with Maple-Tahini Drizzle Recipe

Sweet potatoes are one of those fantastic ingredients that can show up whenever you're in need of a sweet OR savory dish. Because of that reason, they're a staple in our household. Yams and sweet potatoes of all kinds are always on deck in our kitchen: Jewel, Garnet and Japanese Sweet Potatoes, specifically. The end result of this side is quite stunning and may look difficult to replicate; however, it is in fact quite simple – especially if you have a mandolin slicer. If you do not have a sharp knife, a mandolin is key in making these rounds nice and thin like they should be. It will make your life so much easier (and safer) and you can definitely find one on Amazon for under $25. Save your finger tips. But please heed the warnings whenever using a mandolin and where the safety glove. You get going so fast that it is easy to cut yourself without one. This Tian is many things, in addition to being delicious and quite simple to assemble. It's also comforting, health-forward, perfect for Thanksgiving and vegan (but still the utmost satisfying). If you buy all of the ingredients at Rollin' Oats (and other health-forward grocers), this beauty can be made 100% organic too with local produce and mindfully sourced ingredients and products. Sweet Potato Tian with Maple-Tahini Drizzle The arrival of October tends to instill the want for all things Fall – especially when it comes to cooking. Use any combination of sweet potatoes/yams for this elegant side that is perfect for the season. Cast Iron Skillet 3 sweet potatoes (Any combination of sweet potatoes and/or yams will work. Sliced into thin rounds.)1/2 white onion (medium in size, sliced thin)1/2 cup parmesan cheese (grated)3 tbsp olive oil (divided)1/2 cup pomegranate seeds2 tsp saltMaple-Tahini Drizzle1 tsp salt (plus more, as needed)1 tbsp olive oil1/4 cup tahini2 tbsp maple syrup1 lemon (juice only)water (as needed to thin out sauce)1/4 cup chopped fresh herbs (like cilantro, basil, parsley or dill.) Maple-Tahini DrizzleWhisk all ingredients together in a medium bowl or mixing glass. Add one 1 tbsp of water at a time as needed to thin sauce. It should easily drizzle without being too runny. Season with salt as needed.Sweet Potatoes & AssemblyPreheat oven to 400F. Add 1 tbsp olive oil to a nonstick skillet like cast iron or casserole dish. Sprinkle half of parmesan cheese in skillet and then layer potatoes in the pan in a spiral (almost like you would with dominoes).Top with one more tbsp of oil and salt. Distribute onions on top with remaining tbsp of oil and a pinch of salt. Roast for one hour, turning skillet/pan halfway through, until potatoes are cooked through and onions have taken on color.Remove potatoes from oven, drizzle with maple-tahini sauce, top with pomegranate seeds and fresh chopped herbs like cilantro, basil, parsley or dill. Appetizer, Side DishAmericanAbby Allen Recipes, Fall Recipes, Fall Side Recipes, Sweet Potato Recipes

September 2, 2022

Chicken Piccata with Grapefruit Recipe

Traditionally, lemon is the citrus utilized when making chicken piccata. However, we're shaking things up with this recipe where grapefruit is implemented instead. In September in Florida, a great deal of citrus is in season and that includes grapefruit. I don't find grapefruit frequently used in savory recipes, but do see it quite a bit in desserts and salads. So when Lori mentioned that she made a chicken piccata with grapefruit years ago that was outstanding, I had to have a stab at it. This recipe is very similar to any other piccata recipe. The main (and only) difference in this instance is that we are using fresh grapefruit juice instead of fresh lemon juice. I find that the grapefruit makes the end result just a touch more sweet than the original recipe – it's very subtle. When sourcing your grapefruit from somewhere like Rollin' Oats where the organic produce is plentiful, seek out fruits that are very ripe and juicy. Avoid under ripe grapefruit that will feel more firm in texture. If the idea of grapefruit in place of lemon is too farfetched for you, perhaps ease into things by only using 1/2 lemon and 1/2 grapefruit. Chicken breasts are what I typically use for this recipe as I find them to be more convenient and easier to work with. If you're looking to up the flavor ante, give chicken thighs a try instead. Chicken Piccata with Grapefruit Swap in a juicy grapefruit for the traditional lemon in this easy Chicken Piccata dish that is certain to satisfy all. 2 chicken breasts (Halved so that you have four pieces)1 cup flour2 grapefruits (Juice of 1 and the other cut into wedges.)6 tbsp butter4 tsp olive oil1/2 cup vegetable stock1/4 cup parsley (Fresh, roughly chopped)1 tsp salt (Plus more to taste)pepper (to taste) One at a time, place halved chicken breasts under plastic wrap and pound or roll until thin. Place on a plate and season with salt and pepperDredge each chicken piece in flour and shake off the excess. Heat a skillet or dutch oven (I like to use a dutch oven for the high walls in case of splatter) over medium high heat and add 2 tbsp of butter and 2 tsp oil. Add two chicken pieces at a time and cook for four minutes on each side until browned and coked through (about 8 minutes).Add 2 more tbsp of butter and remaining oil and cook last two pieces of chicken just as we did the first two. Remove from heat and turn down skillet to medium. Pour in stock, capers, juice of one grapefruit and grapefruit slices. Allow to simmer and then add chicken pieces back in and cook for another five minutes. Taste and season as needed.Remove chicken, add remaining two tbsp of butter to the pan and bring to a gentle simmer. Spoon reduced sauce and capers over chicken, garnish with parsley and serve. Dinner, Main CourseItalianAbby Allen Recipes, Chicken Piccata

August 1, 2022

Beer-Battered Fish Tacos with Mango-Avocado Salsa Recipe

Tacos are a love language for a lot of folks. I can't quite put my finger on exactly why the handheld treat appeals to the masses, but I have a few guesses. There are so many taco renditions out there that you're bound to fall in love with at least one. One of my personal favorites is Baja style which originated in none other than Baja California, Mexico. This type of taco is usually comprised of a white and flakey fish, often fried, a cabbage slaw of sorts and usually some kind of crema/sauce. This taco recipe was of course inspired by the refreshing Baja style taco, but I've added even more excitement with a bright mango-avocado salsa. Both fruits are in season in Florida during the month of August and Rollin' Oats has plenty of them waiting for you – organic, ripe, juicy and delicious. Don't limit the use of this salsa to just these tacos – have it as an appetizer with chips, spoon it on a salad, etc. I have found that we humans are quite particular when it comes to our tortilla shell preference. Flour or corn? Soft shell or do we want crunch? Street style or perhaps a bit larger? There are so many questions. Because of this, I've left the tortilla preference totally up to you and Rollin' Oats has a variety of shells all over the board for you to pick from. Flour, corn, hard shell or even grain-free (made by Siete and they're fantastic). As for the Cod, you'll find a ten ounce bag of wild-caught in the frozen section at the back of Rollin' Oats which proved to be incredible-tasting. If you aren't a fan of cod or can't find it, any flaky fish will suffice. Beer-Battered Fish Tacos with Mango-Avocado Salsa These are going to be your summer go-to taco for any occasion. Don't limit the use of the salsa to just this dish – it's great on salads and as an appetizer on its own too. Mango-Avocado Salsa1 avocado (diced in small cubes)1 mango (diced in small cubes)1/2 medium onion (diced)1 lime1 jalapeno (seeds and stem discarded, minced)2 tbsp cilantro (fresh, roughly chopped)salt (as needed)Chipotle Mayo1/4 cup mayo2 tsp liquid from can of chipotle chiles1/2 lime (juice of only)1/2 tsp salt (more as needed)Cabbage Slaw1 cup red cabbage (finely chopped/shredded)1 cup green cabbage (finely chopped/shredded)1/2 lime (juice of only)1/2 tsp salt (plus more as needed)pepper (to taste)Beer-Battered Cod & Taco Assembly10 oz Cod (preferably wild caught and cut into 2-3" pieces)2 cups vegetable oil2 cups flour (all purpose will do, divided)12 oz light beer (I used Cigar City Jai Low)1 tsp baking powder1 tsp cayenne2 tbsp salttortilla shells (flour, corn, grain-free – whichever you prefer…)cilantro (chopped)lime wedgestortilla shells of choice Mango-Avocado SalsaCombine all ingredients in a medium bowl. Taste and salt as needed and then refrigerate until ready for taco assembly.Chipotle MayoWhisk all ingredients together in a small bowl and season as needed. Refrigerate.Cabbage SlawStir all ingredients together in a medium sized bowl. Taste and season as needed and also pop into the fridge until later.Beer-Battered Cod & Taco AssemblyIn a medium bowl combine 1 1/4 cup flour, beer, baking powder and one tbsp salt. Whisk until smooth without chunks. Add remaining flour, salt and cayenne to another medium bowl and combine. Pat cod pieces with a paper towel and season with a pinch or two of salt.Toss cod pieces in dry flour and cayenne mix and then dredge in batter. Set dredged pieces on a cooling rack set over parchment to catch the drippings.Heat oil (it should be 2-3 inches thick – if not, add more) over medium high heat until 350-375 degrees (you can use a deep fat thermometer for precise temps). Add fish pieces (you can do this in two batches) and allow to fry for 3-4 minutes.Flip and fry for another three minutes until cod is cooked through and golden brown in color. Remove and allow to cool on a parchment-lined plate.To assemble the tacos, add a spoonful of the cabbage slaw, 1-2 pieces of fish, salsa, drizzle of chipotle mayo and cilantro and lime wedges as needed. Main Course, Main DishAmerican, MexicanBeer-Battered Fish Tacos, Best Taco Recipe, Fish Taco Recipe

Liven up a beautiful seared and sliced piece of steak with a zingy tomato and charred corn salsa. Steak, tomatoes and corn are of course the stars of this show. Tomatoes and corn are in season in Florida currently so you're likely to find an abundance most everywhere. There are no strict guidelines with this recipe – just think of it as your guide. Utilize any kind of tomato (just as long as it's ripe) and cut of steak that you'd like and feel free to go wild with additional veggies and herbs in the salsa. The only ingredient that I suggest sticking strictly too is the corn on the cob because we are grilling it prior to cutting it off of the cob and mixing into the salsa. As far as steak is concerned though, I personally recommend a NY Strip or a Ribeye for this recipe. Filets are great of course, but you'll probably need a couple to feed more than two people. Rollin' Oats always has a fantastic selection of organic and pasture-raised steaks available. The quality is premium of course. If you have the equipment, I recommend a sous vide bath for your steak prior to quickly hitting the hot grill for a nice sear. For a medium rare finish, we usually cook our steak (typically a NY Strip or Tenderloin) at 129/130 for at least one hour. The result is a perfectly tender cut of steak that nearly melts in your mouth. Grilled Steak with Tomato & Charred Corn Salsa This simple summer steak situation is your answer to an evening of stress free outside dinner party hosting. Gilled Corn4 ears of corn1 tbsp olive oilSteak 1 1lb steak (Like NY Strip or Ribeye)2 tomatoes (Medium in size and ripe, like Roma's – diced.)1 red onion (Smaller in size, or 1/2 of one medium in size. Diced.)1 jalapeno (Minced)1 lime2 tsp olive oil2 cups arugula1 lemon4 garlic cloves (Smashed, outer skin removed and discarded.)2 tsp salt (Plus more to taste) Charred CornPreheat your oven to 400F. Line a baking sheet with parchment and evenly bush oil onto corn and season well with a few pinches of salt.Roast corn for 40-50 minutes, or until corn begins to char. Turn corn carefully every 10-15 minutes. Allow corn to cool completely. Then cut kernels off of the cob and reserve in a bowl until ready to make your salsa.Steak & AssemblyIn a medium bowl combine charred corn kernels, tomato, onion, jalapeno, 1 tablespoon of olive oil, juice of one lime and 1 teaspoon of salt. Gently stir to combine, taste and season as needed. Set aside until steak is ready. In another medium bowl, toss arugula with juice of one lemon and a pinch of salt. Set aside.If you're going to sous vide your steak, do that first (even before the corn). I suggest a temperature of 129-130F for 1-2 hours for medium rare (skip this step if only grilling your steak).Preheat grill to 500F. Set a medium cast iron skillet on the grill and add remaining 1 teaspoon of olive oil and add in smashed garlic cloves. Pat steak dry and season top side liberally with salt. Grill seasoned side-down 4-5 minutes. Season other side of steak with salt, flip and cook for another 3-4 minutes for a nice medium rare.Allow steak to rest, slice and serve topped with lemon-dressed arugula and salsa. Dinner, Main Course, Main DishAmericanAbby Allen Recipes, Grass Fed Steak Recipes

June 2, 2022

Smash Burgers with Kimchi Mayo Recipe

Burgers – they come in all different sizes, dressed will all sorts of accessories stacked in many different ways. My favorite one of all though? A smash burger. In essence, it's a burger in its most simplistic form with everything it needs to be a winner without going over the top. Ultra thin beef patties smashed and cooked on a ripping hot surface with crispy edges…it's exactly as good as it sounds. Smash burgers (or often Smashburgers) were introduced to me by way of a podcast with George Motz. George has been referred to as "the foremost authority on hamburgers." He says that all you need is a patty with American cheese and onions smashed on a hot griddle and served on a bun – simple and perfect, just as it should be. With this recipe though we are spicing things up a touch with help from kimchi and gochujang. There's a lot of really great kimchi out there. Mother In Law's is usually what I'm grabbing at the grocery store more times than not. Quality is superb and I have found that it's available at a number of grocers, including Rollin' Oats which is where I pick up mine. They also have Mother In Law's gochugang available to make shopping for this recipe a breeze. Because the three ounce patties are small (which I prefer – much more manageable), a double smash burger is encouraged, but not necessary. Regardless of the number of patties though, a good bun is recommended. I'm a sucker for Brioche buns but if those aren't available, Dave's Killer Bread Burger Buns to the rescue. Smash Burgers with Kimchi Mayo Smash Burgers – I just can't get enough. This rendition uses kimchi in place of onion and a gochujang-mayo for a nice punch. Burgers and Assembly12 oz ground beef (Preferably grass-fed/organic like Simply Balanced at Rollin' Oats.)1/4 cup kimchi (Roughly chopped)4 slices cheese (Use any you like or totally omit all together. I use any organic American.)4 burger Buns (I recommend Waverly Brioche and Dave's Killer Bread – both at Rollin' Oats.)1/4 white onion (Sliced into thin half-moons.)1/4 cup Fresh Herbs (Roughly chopped. Use any you have on hand like cilantro, basil or mint.)2 tbsp oil (Like avocado, vegetable or something with a higher smoke point. You can use butter here too.)saltKimchi Mayo1/2 cup mayonaise1/4 cup kimchi (Chopped well. I use Mother In Law's brand.)1/2 lime (Juice only)1/4 cup gochujang (Add more if you're into spice.) Kimchi MayoCombine all ingedients in a small bowl until mixed well. Taste for seasoning and adjust as needed with more gochujang, lime, salt, etc.Burgers and AssemblyPreheat oven to 350F and line a baking sheet with parchment paper. Tear off another sheet of parchment and cut it into four even squares. Divide ground beef into four equal sized balls. If you have a kitchen scale definitely use it – each ball should be about 3oz and rolled together loosely.Heat a well-seasoned skillet of your choice over medium high heat and oil. When skillet is hot add one burger ball to hot skillet, season with a pinch of salt and lay one of the parchment squares on top. Using a spatula, smash and flatten the burger as best as you can. Remove and discard parchment and cook burger for 2 minutes – edges should be browning. Flip and repeat on second side.Cover skillet and melt cheese on top of the patty, remove from heat and set aside on parchment lined baking sheet. Repeat with remaining burger patties. When all are finished, warm in the oven for a few minutes.To assemble the burgers toast your buns while the patties cook (if toasting). Spread a spoonful of the kimchi mayo on each inside part of the bun. Assemble starting with the burger patty (or patties, if opting for a double), then top with onion, more kimchi and chopped fresh herbs. Dinner, Main Course, SandwichAmerican, KoreanAbby Allen Recipes, Grass Fed Burgers