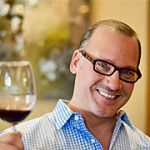 Kevin Godbee · Sep 22, 2020 · 1 min read
Interview with Ronicca Whaley from Shiso Crispy
Welcome to the St. Petersburg Foodies Podcast Episode 108! On today's episode, we interview Ronicca Whaley from the Shiso Crispy food truck. Ronicca has three culinary degrees, and has been Executive Chef at The Oyster Bar. She has been a recipe creator for a national food supplier, and worked on a project for the Prime Minister of Malaysia to start a 250-food truck franchise. She is a true culinary entrepreneur with her own sauces going into Publix by the end of the year. Also, if you listen closely, you'll find out which restaurant buys up to 20,000 gyoza (pan-fried dumplings) from her per month in high season. At the top of the show, we will discuss different food shows, and cooking competitions we watch, and give you our thoughts, observations, and what we like about them.
Listen right here with our player above, or use your favorite podcast listening app below.
The St. Petersburg Foodies Podcast features interviews with chefs, restaurateurs, sommeliers, bartenders, and more, and covers the burgeoning food scene in St. Petersburg, Florida. Episodes air every Tuesday.
This episode of the St. Petersburg Foodies Podcast is brought to you by Rollin' Oats, The Zest Podcast, Noble Crust, Buya Ramen, and Engine No. 9. Please keep them in mind the next time you are hungry for some fantastic food.
Our announcer is Candice Aviles from Food for Thought  and Channel 10 News. Our theme music is provided by The Chris Walker Band.
Interview with Ronicca Whaley