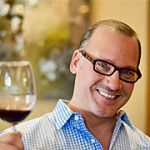 Kevin Godbee · Jan 29, 2019 · 1 min read
Interview with Tom Golden from The Lure
Welcome to the St. Petersburg Foodies Podcast Episode 22. For our opening conversational segment, we will talk about Sriracha Hot Sauce. Our featured interview today is with Tom Golden from The Lure restaurant in downtown St. Pete. Tom also owns several other restaurants, which we will talk to him about in next week's episode. Our featured local music is an encore performance from Jordan Esker and the Hundred Percent. We feature the song 'Another Second Chance' from their album 'Fail to Learn'. Jordan answers the Lightning Round Questions, and we find out that he is the most foodie musician we have had on. He listens to the Bon Appetit 'Foodcast', and has read the book, Salt. Fat. Acid. Heat.
Listen right here with our player above, or use your favorite podcast listening app below.
The St. Petersburg Foodies Podcast features interviews with chefs, restaurateurs, sommeliers, bartenders, and more, and covers the burgeoning food scene in St. Petersburg, Florida. Episodes air every Tuesday.
This episode of the St. Petersburg Foodies Podcast is brought to you by Annata Restaurant & Wine Bar, Engine No. 9, and Alto Mare Fish Bar.
Please keep them in mind the next time you are hungry for some fantastic food.
Our announcer is Candice Aviles from Meet the Chef and Channel 10 News. Our theme music is provided by The Chris Walker Band.
Links:
Jordan Esker and the Hundred Percent