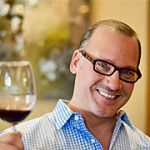 Kevin Godbee · Sep 17, 2019 · 1 min read
Interview with Tony Pullaro from Red Mesa Group
Welcome to the St. Petersburg Foodies Podcast Episode 55! Our featured interview today is with Tony Pullaro from Red Mesa Group. Red Mesa's locations have been thriving in St. Pete for years. As the new Marketing Director, Tony is helping to usher in the new era for Red Mesa. For our musical guest today, multitalented Kimi Tortuga joins us for a fun foodie interview, along with music talk, and her song, "Inside the Arc". We kick off this episode with a new recipe from Abby—BLT Tostadas with Cherry Tomato Confit.
Listen right here with our player above, or use your favorite podcast listening app below.
The St. Petersburg Foodies Podcast features interviews with chefs, restaurateurs, sommeliers, bartenders, and more, and covers the burgeoning food scene in St. Petersburg, Florida. Episodes air every Tuesday.
This episode of the St. Petersburg Foodies Podcast is brought to you by Rollin' Oats,  Pacific Counter, Salty J's, The Brass Bowl Kitchen & Juicery, Club Savor, Buya Ramen, and Engine No. 9. Please keep them in mind the next time you are hungry for some fantastic food.
Our announcer is Candice Aviles from Meet the Chef and Channel 10 News. Our theme music is provided by The Chris Walker Band.
Links:
BLT Tostadas with Cherry Tomato Confit Recipe