Abby Allen · Sep 16, 2019 · 4 min read
In our home, Bacon is basically a food group. I know better than to return home from a grocery run without some. Of all of the meats out there, in my opinion, it's the most versatile. Additionally, Mexican food seems to happen with some frequency in our kitchen, as well.  In fact, I think Mike would request that for every single meal, if he could (I like to maintain status as an equal opportunity eater). So, I thought, why not combine these two forces in the form of BLT Tostadas?
The more I thought on the idea and drew up the recipe, the more I wanted make this more than just another BLT recipe. I decided to amplify things even more and the lightbulb immediately illuminated in my head- Cherry Tomato Confit!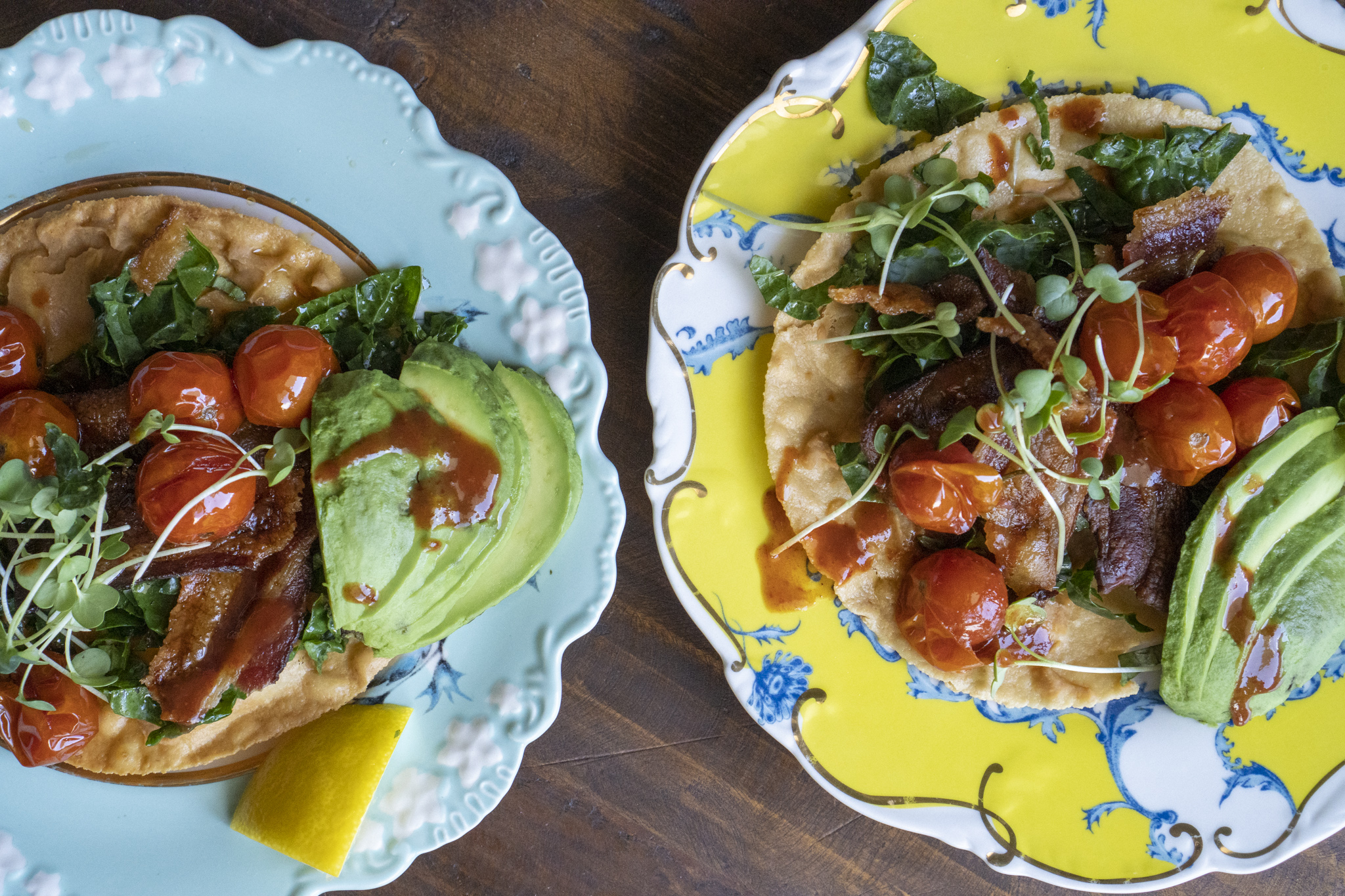 To elevate things even further, I decided to incorporate one of my favorite brands right now- Siete Foods! For this recipe, I utilized their Almond Flour Tortillas, Cashew Queso and Hot Sauce. Believe it, or not, their products are Vegan, Gluten Free, Soy Free, Dairy Free, Non GMO and Paleo- and with one taste, you'd never guess it! Rollin' Oats St. Pete has all 3 of these products for purchase- Yahtzee! This makes shopping for this recipe the utmost convenient, as it's tought to find all 3 of these products at other grocers. That's just one of the bonuses of shopping at Rollin' Oats- they remain up-to-date on the latest health food trends and products offered.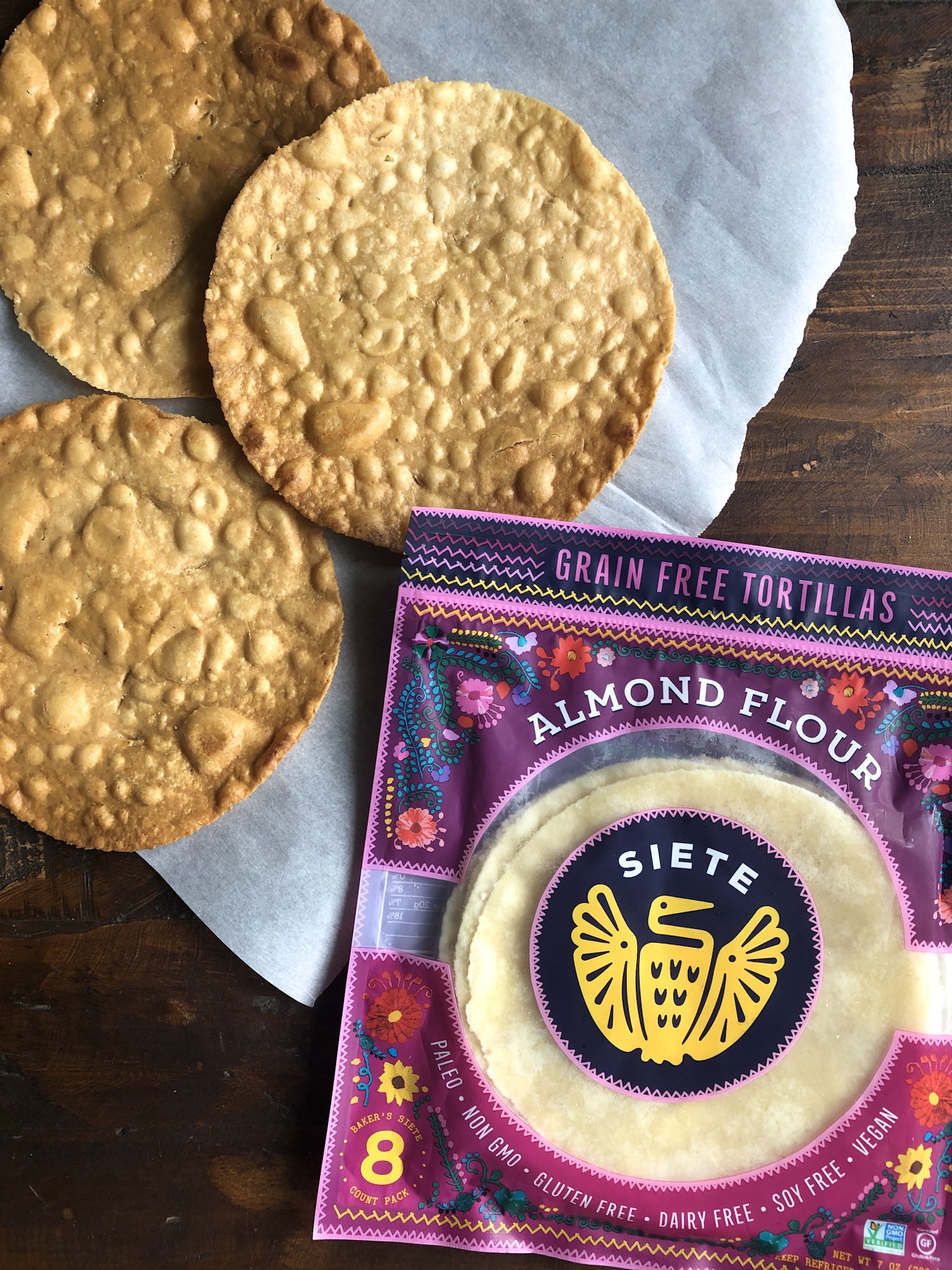 While, yes, you can find Bacon most every where; however, Rollin' Oats offers wiser Bacon options, such as Garrett Valley Farms. Not only is their Bacon all natural, humanely raised, and nitrate-free, but it's also endorsed by Paleo Magazine! Don't worry, it's equally as delicious as other Bacons.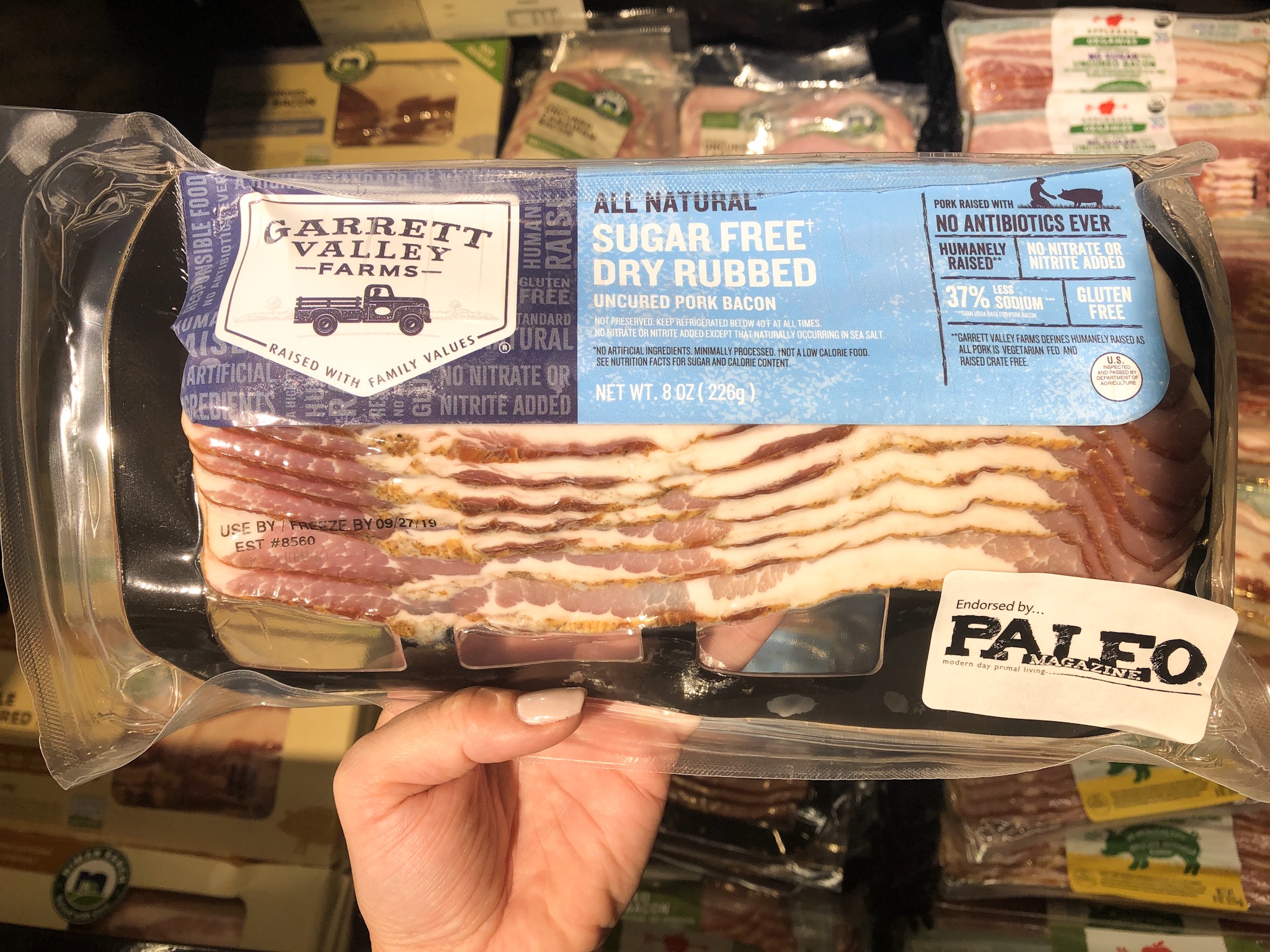 If you're unable to make it to Rollin' Oats and can't locate Siete Foods products, worry not, as any Tortillas, Queso and Hot Sauce will do (Vegan, or not). Also, if you are Vegan, sub out Bacon for your favorite alternative- Tempeh Bacon is a fantastic alternative!

If you're unable to make it to Rollin' Oats, and can't find Siete products, don't stress! Any brand of Tortillas, Queso (Vegan, or not) and hot sauce will suffice! If you are Vegan, you could easily swap out the Bacon for a substitute, such as Tempeh Bacon!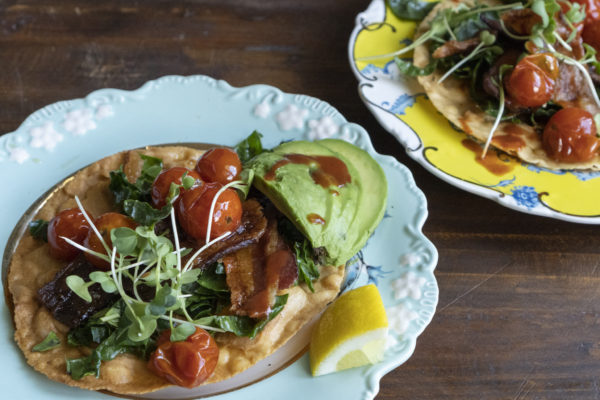 | | |
| --- | --- |
| | |
Preheat the oven to 250F. Add Tomatoes, smashed Garlic Cloves, Rosemary and 1 Tsp Salt to a small cast iron skillet or baking dish and pour in 1 cup of Olive Oil. Cook tomatoes in the oven for 2.5-3 hours until soft, and shriveled. Remove from oven.
White the Tomatoes cook, make your Tostada shells. Line a plate with paper towels. Heat a medium sized skillet over medium-high heat. Pour in Avocado oil (or whichever oil you're using) and allow to heat up for 3-5 minutes.

Add one Tortilla shell to the hot oil (carefully!). Swirl Tortilla in oil for 2-3 minutes (until beginning to harden and turn golden) and flip and cook for another 2-3 minutes until Tortillas are crisp and have obtained a bit of color. Remove from heat and place on paper towel-lined plate. Repeat steps with remaining Tortillas.
Place Bacon on a Parchment-lined baking sheet. When Tomatoes are finished, turn oven to 400F. Place Bacon into the oven until well-crisped and browned, 20-25 minutes. Remove from oven and place Bacon slices onto paper towels to cool until ready to assemble Tostadas.
After the Bacon is complete, put the Tomatoes back into the oven for 5 minutes to warm.

Roughly chop Kale and place into a medium bowl with Basil. Toss with juice of 1 Lemon, a good drizzle of Olive oil and a couple of pinches of salt. Toss to combine. Set aside.

Heat 1/2 cup (or more!) Queso in a small bowl in the microwave for 20-30 seconds. Place a tortilla shell on each plate and smother with a couple of spoonfuls of Queso.

Cut Avocado into even fourths. Don't do this too early, as you don't want the Avocado to brown.

Top Tortillas with a handful of the Kale-Basil mixture, 2 slices of Bacon each, a couple spoon full of Tomatoes, micro-greens (if using), 1/4 Avocado, a few drizzles of hot sauce, and a Lemon wedge.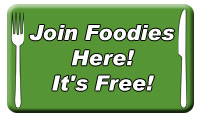 DISCLAIMER: Kevin, Lori, Abby, Haley, Lindsey, & Alexia do not dine anonymously (this would be impossible) and we sometimes get free food (though never expected). However, we dine with the locals and we support our own. You will always get honesty in a respectful manner.

PLEASE NOTE: Reviews reflect a certain moment in time. Some restaurants stay extremely consistent over many years, and some change for the better or worse. Some things that may change are: chefs, recipes, food suppliers, ingredients, philosophies. We always hope that you have the same good, or great experience we had.