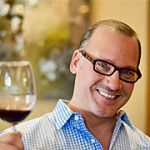 Kevin Godbee · Nov 13, 2018 · 1 min read
Jeffrey Jew & Sara-Ellen Burnett from Stillwaters Tavern Interview
Welcome to the St. Petersburg Foodies Podcast. We have our 2nd installment of the monthly recipe with home cook extraordinaire, and St. Petersburg Foodies writer, Abby Allen. Abby will tell us about her recipe for Warm Quinoa Apple & Sausage Salad with White Bean Sage Sauce Roasted Delicata & Walnut Salsa. We will be eating it fresh out of the oven. We will have an interview with Executive Chef Jeffrey Jew, and Sara-Ellen Burnett of Stillwaters Tavern. Napoleon the Wilderness will be our featured local music artist, and lead singer Nikhil Johns will answer the Fast Five Foodies Questions. Kevin has the tip of the week on table settings.
Listen right here with our player above, or use your favorite podcast listening app below.
The St. Petersburg Foodies Podcast features interviews with chefs, restaurateurs, sommeliers, bartenders, and more, and covers the burgeoning food scene in St. Petersburg, Florida. Episodes air every Tuesday.
This episode of the St. Petersburg Foodies Podcast is brought to you by Annata Wine Bar. Please keep them in mind the next time you are hungry for some fantastic food.
Our announcer is Candice Aviles from Meet the Chef and Channel 10 News. Our intro music is provided by The Chris Walker Band.
Links:
Stillwaters Tavern
Napoleon the Wilderness