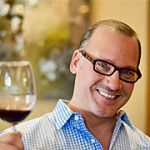 Kevin Godbee · Dec 18, 2018 · 1 min read
Interview with Artist & Foodie Bryce Hudson
Welcome to the St. Petersburg Foodies Podcast. Annoying Food Trends will be our opening topic of conversation. Our guest today is local foodie and world-renowned artist, painter and sculptor, Bryce Hudson. We will be talking to Bryce about his artwork in the areas of modernism, post-modernism, minimalism, and our favorite; Geometric Abstraction. And of course, we will be talking food. The featured local musician is Ella Jet. Ella is a musical prodigy. She just turned 21, and we will feature a song she wrote when she was 16. For the Tip of the Week, Lori has Part 3 on how she finds the best restaurants when we travel.
Listen right here with our player above, or use your favorite podcast listening app below.
The St. Petersburg Foodies Podcast features interviews with chefs, restaurateurs, sommeliers, bartenders, and more, and covers the burgeoning food scene in St. Petersburg, Florida. Episodes air every Tuesday.
This episode of the St. Petersburg Foodies Podcast is brought to you by Annata Restaurant & Wine Bar, Engine No. 9, and Alto Mare Fish Bar.
Please keep them in mind the next time you are hungry for some fantastic food.
Our announcer is Candice Aviles from Meet the Chef and Channel 10 News. Our intro music is provided by The Chris Walker Band.
Links:
BryceHudson.com
ModernistIcon.com
Ella Jet & Future Soul Facebook