Abby Allen · May 14, 2019 · 2 min read
Tacos are, in essence, a way of life for most. Whether for Breakfast, Lunch, or Dinner, Tacos are always acceptable. These days, Taco combinations are practically endless, and people are topping them with everything from Jackfruit, to Camel meat.
Not only are Tacos extremely versatile, but, they also make whipping up a weeknight dinner a breeze. These Chorizo Tacos are vibrant, health-focused, contain minimal ingredients and can be assembled in under 30 minutes. I call that a weeknight win. Additionally, this recipe can easily be customized to your liking. Vegan? Leave the Chorizo out, or, use Tempeh or additional Veggies. Not a fan of Chorizo? Any protein will work just as well!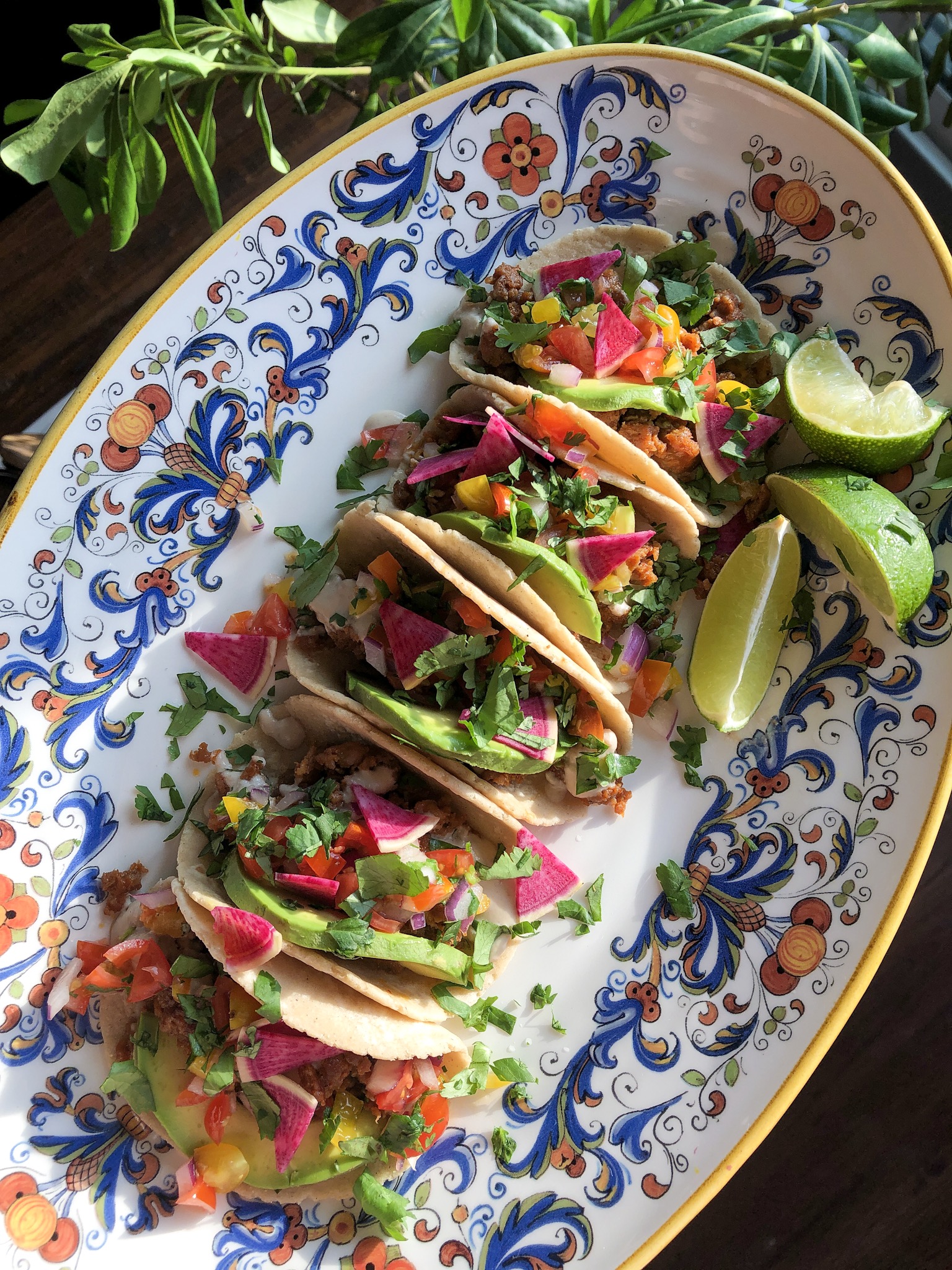 Why do I suggest small Tortilla shells for the recipe, versus larger? It's truly just my preference. In my opinion, larger tacos equal a larger mess, so, utilizing the smaller shells just makes life a bit easier for me. So, feel free to use whatever Tortillas you would like.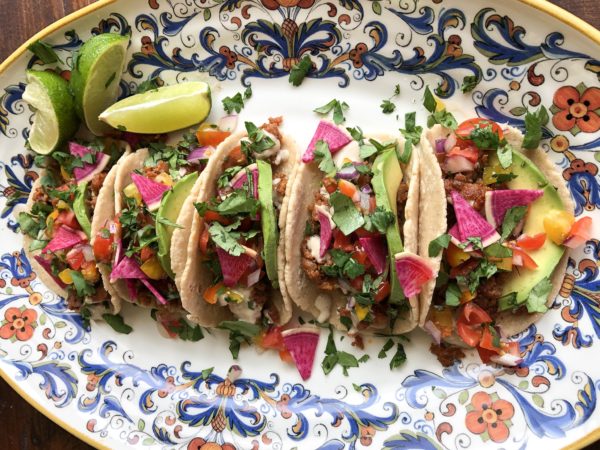 | | |
| --- | --- |
| | |
Before you do anything, make sure that you have your ingredients, washed, chopped, prepped and ready to go.

Let's make the Salsa. In a medium bowl, combine chopped Tomatoes, minced Onion & Radishes, 1/2 Tsp Salt, juice of 1 Lime and 1/4 cup of Cilantro, roughly chopped. Season to taste and set aside.

For the Avocado Crema, Add Avocado, Greek Yogurt, juice of 1 Lime and remaining 1/2 Tsp Salt to a food processor. Process until well combine. Mixture should be

Heat a medium-sized skillet, such as cast iron, over medium high heat. Add Olive Oil, then Chorizo. Cook and break Chorizo up into smaller pieces as it cooks until browned. 8-10 minutes. Remove Chorizo from heat.

After you have all of the other ingredients ready to go, warm your Queso of choice (if using) per the package instructions.

Top each tortilla with a small dollop of Crema, Chorizo, Salsa, Drizzle with Queso and finish with more Cilantro, if desired.