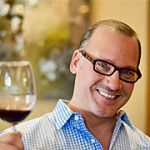 Kevin Godbee · May 2, 2018 · 0 min read
Here at St. Petersburg Foodies, our favorite new restaurant related TV Show is "Meet the Chef", starring CBS Tampa Bay News Anchor Candice Aviles.
Meet the Chef is an online show where the first season of eight episodes focuses solely on St. Petersburg, FL restaurants—just like us!
Episode 2 features one of the best barbecue joints in St. Pete, that also has multiple-award winning mac & cheese—Urban Brew & BBQ.
Candice does a great interview with Chef Chris Gayle. You get to see them cooking in the kitchen, and watch Candice try to devour the monstrous "The Thing", and the award winning Mac & Cheese.
We've had both, and they are "eyes-roll-back-in-your head" delicious!
Watch the video to see what "The Thing" is and find out what Chef Chris' favorite secret ingredient is. (The bloopers at the end are pretty funny too!)
URBAN is a casual restaurant that serves a variety of homemade BBQ dishes, big and small, that are made from scratch and made fresh.