Urban Assault Part 4 – It all comes together at Deli and Drafts
Urban Assault Part 4 – It all comes together at Deli and Drafts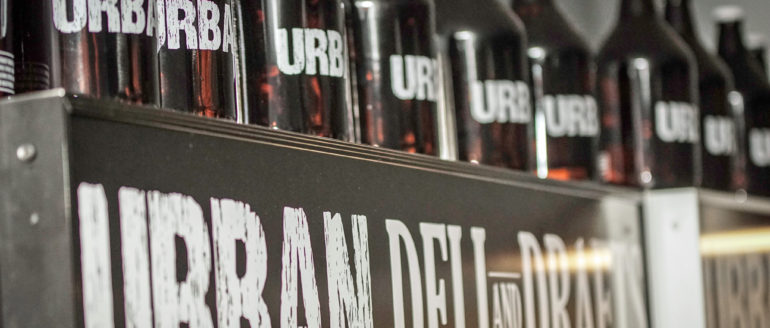 On Thursday, January 5th, 2017, Kevin and I had the pleasure of a tour through the Urban Group family which we are calling Urban Assault – St Petersburg Foodies style. We met the founder and owner, Andy Salyards, who gave us extensive background on himself and the concepts and we were accompanied to all locations by the Urban Restaurants Group Marketing Director, Laura Servedio. We also got to meet the General Manager of both Urban Comfort and Urban Brew and BBQ, Caleb Perkins; the Chef at Urban Comfort, Sal Merola; the Kitchen Manager at Urban Brew and BBQ, Chris Gayle; the Pastry Chef & Bakery Chef for Urban Deli and Drafts and for Urban Creamery and also supplies all of the bread to all locations, Matt Dodsworth; and last but not least the Manager at Urban Creamery, Kate Perotti.
It all started with Urban Brew and BBQ, next came Urban Comfort and then Urban Creamery. This piece will focus on the formation and motivation behind the fourth venture, Urban Deli and Drafts.
Part 1: Read About Urban Brew and BBQ Here
Part 2: Read About Urban Comfort Here
Part 3: Read About Urban Creamery Here
All photos by Barry Lively of B.Lively Images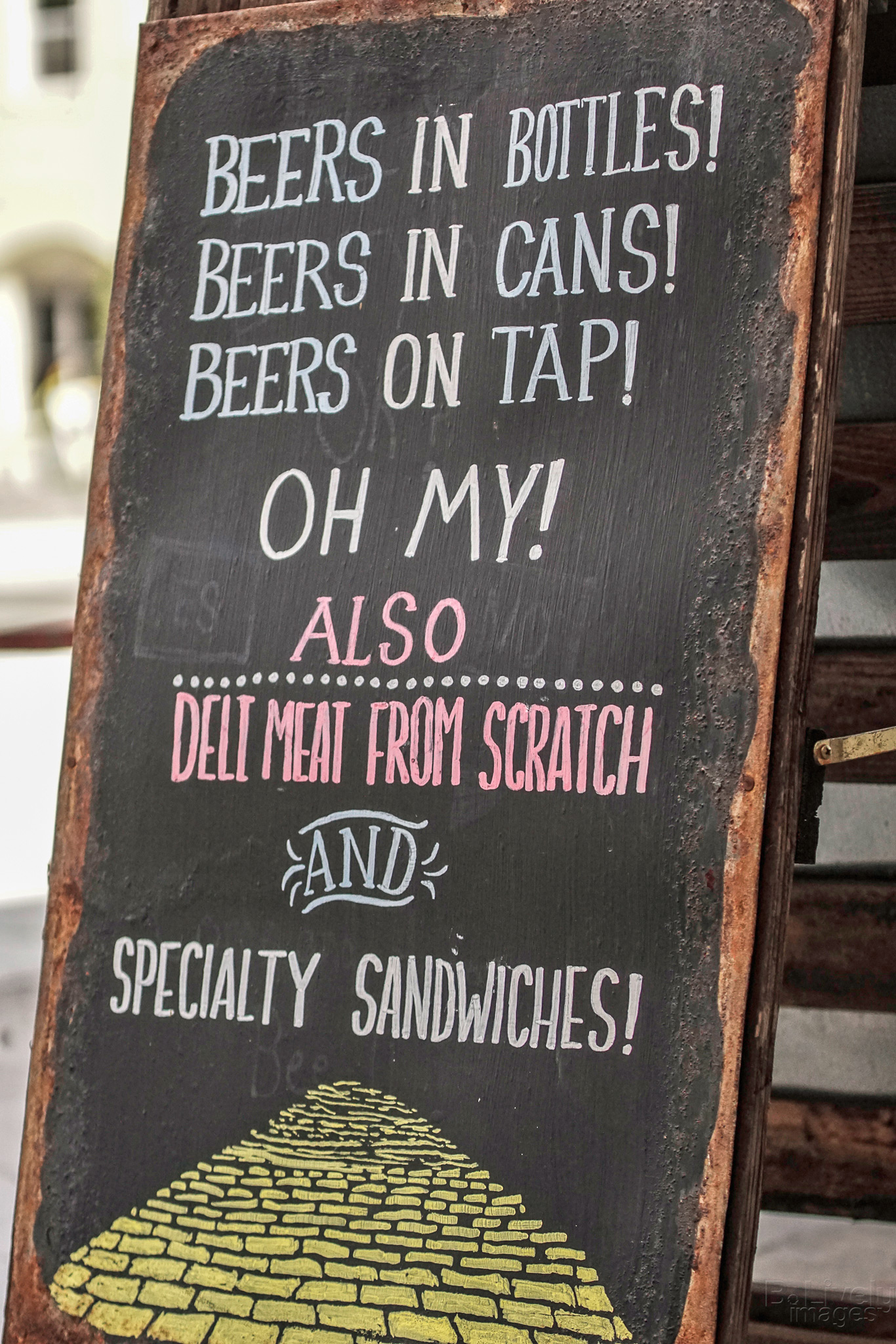 The Original Use
The space for Urban Deli and Drafts was acquired quite sometime before the concept was formed. It was originally used for storage space by the other three restaurants. At one point, The Urban Canning Company, which is not associated with the Urban Group, actually rented space from them to can their goods. Andy originally opened the space as Urban Provisions which they envisioned as the canning and condiment line. However, the market didn't really catch onto the concept so they rebranded the space to Urban Deli and Drafts.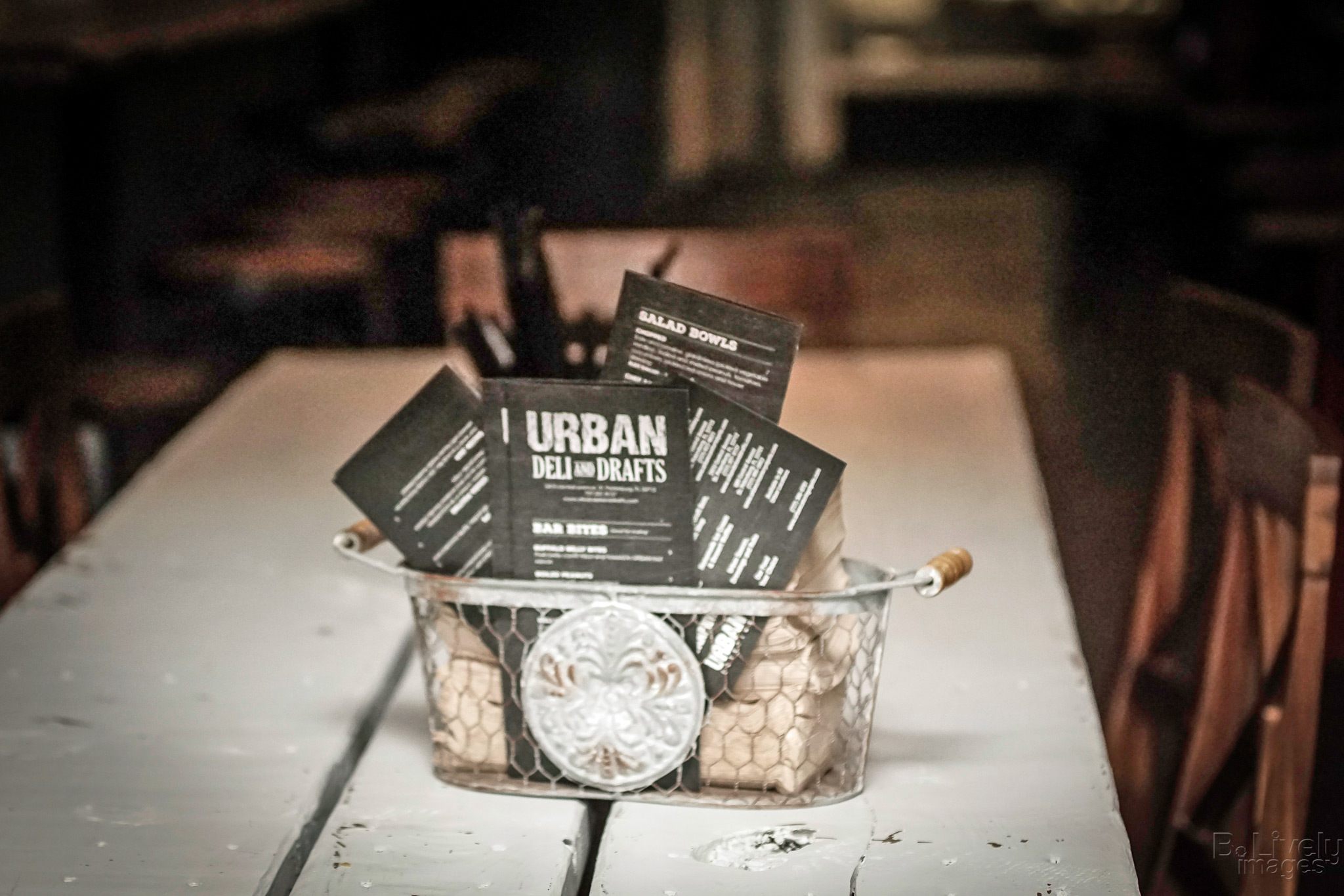 Urban Deli and Drafts Ties It All Together
Opening in August of 2016 Deli and Drafts now makes the entire Urban group mostly self-sufficient. They bake all of their own breads, cure their own meats, pickles, sauerkraut and mustard. Andy says, "As we've grown as a group, we've been able to cross utilize what we do. Deli makes all the bacon for Comfort and BBQ. Comfort makes the hot sauce for BBQ and Deli. So we're at the point now, because we are making our own bread and ice cream that the only thing that we don't make in house is cheese." Most everything is made at Deli and Drafts.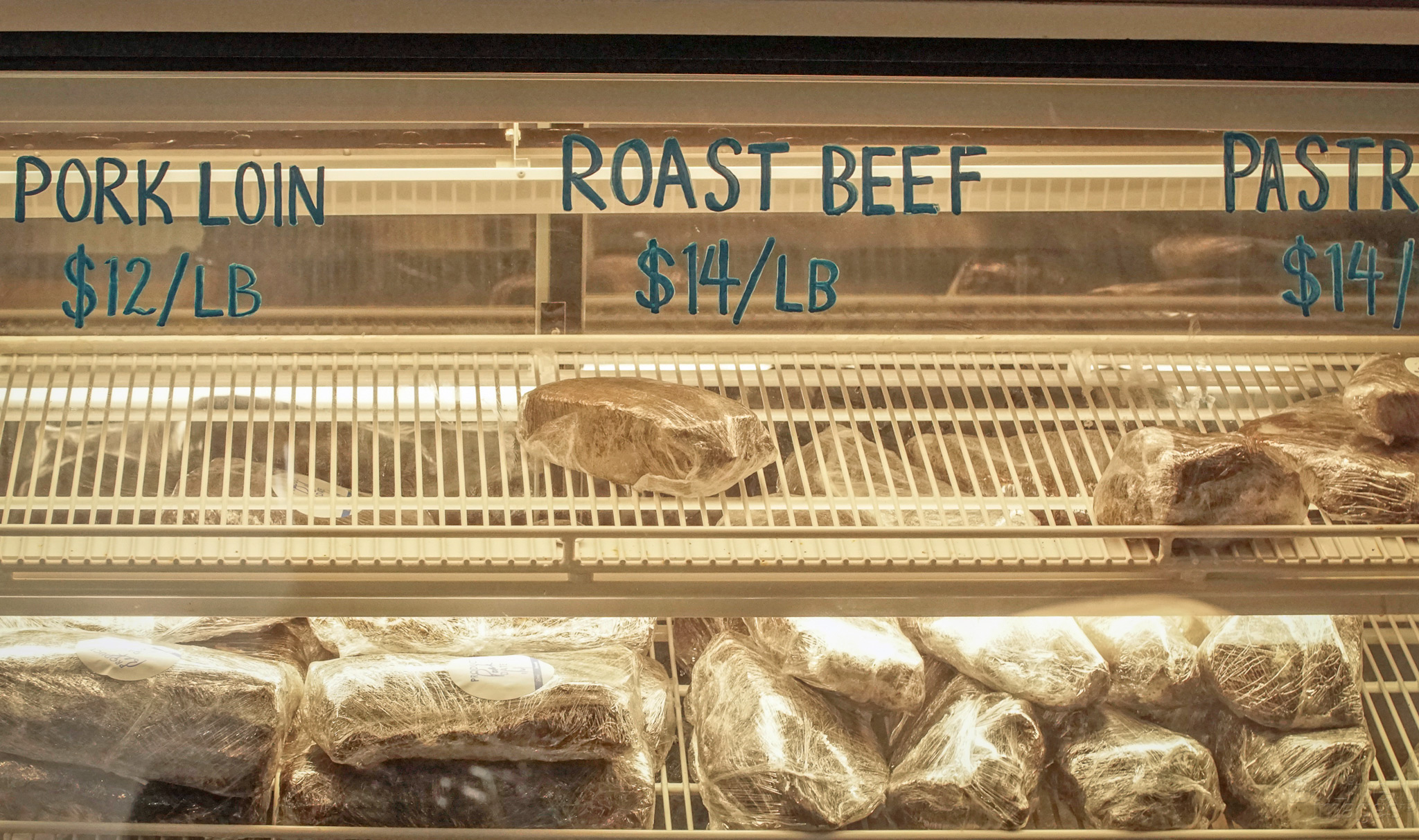 The Chef, Matthew Dodsworth
We spoke with Chef Matthew Dodsworth, who has been there for five months now, about his career. Chef Matthew said, "I bounced around quite a bit before I found my home here. I am sure you all are familiar with that. I was over at The Hollander for a good 3 – 4 years and then I went over to the German place, the Hofbrauhaus, we all know how that was. So I didn't last long there. Then I took a little time off, went to Cassis, until I came here and took over." Echoing Andy's words he said, "Everything is made in house except for the cheese. We make all of our breads. We cure and smoke all of our meats. We do everything from scratch. We even make all of our mustard, Sauerkraut, etc."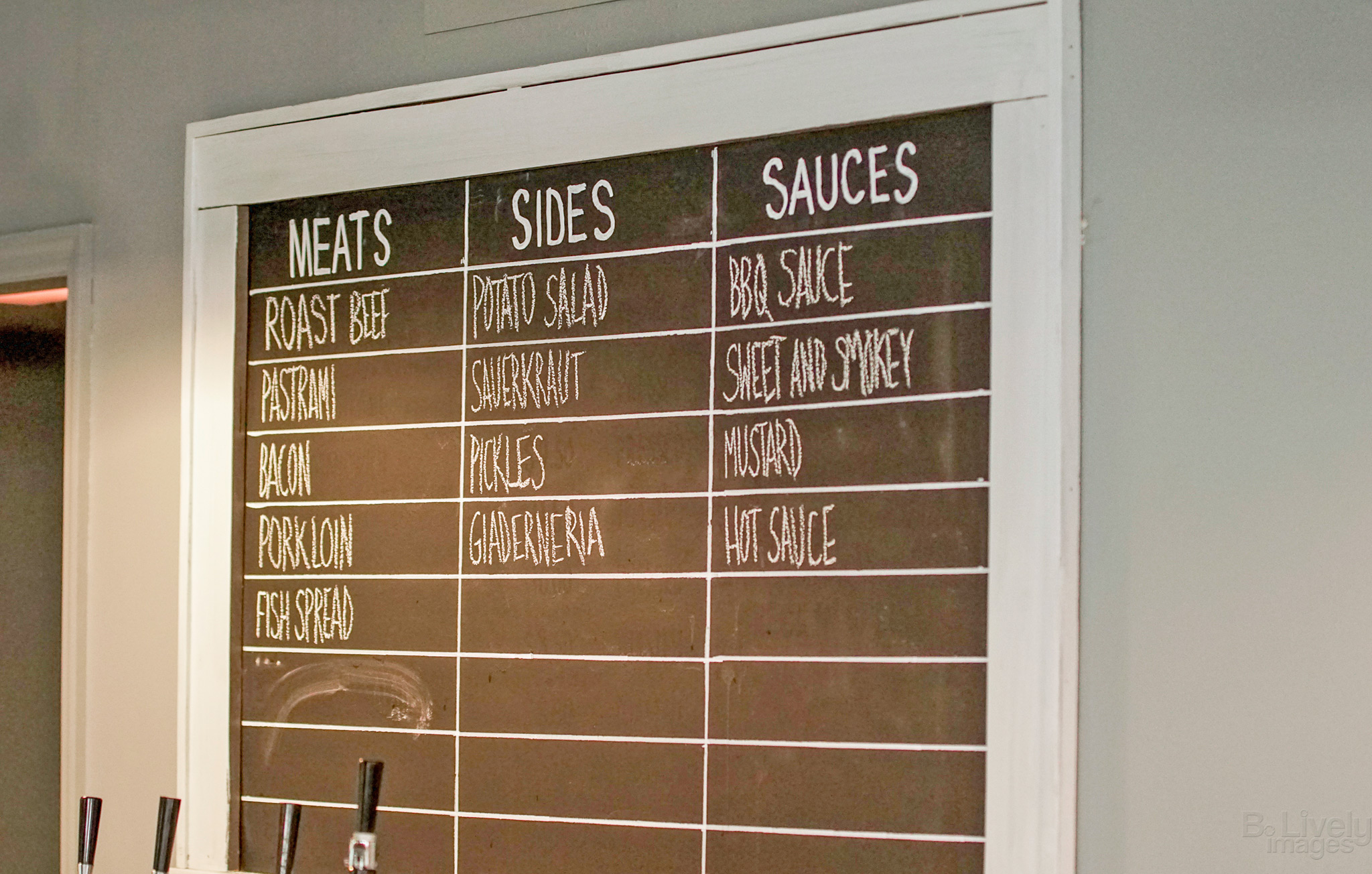 The Bar
The bar is impressive with a nice variety and selection of drafts to drink in house or Growlers and/or mix and match six packs to carry out. They even have the latest trend with a Blue Rose Kombucha on tap. Like they do at the other restaurants, none of the breweries are mentioned, just the beer name and style.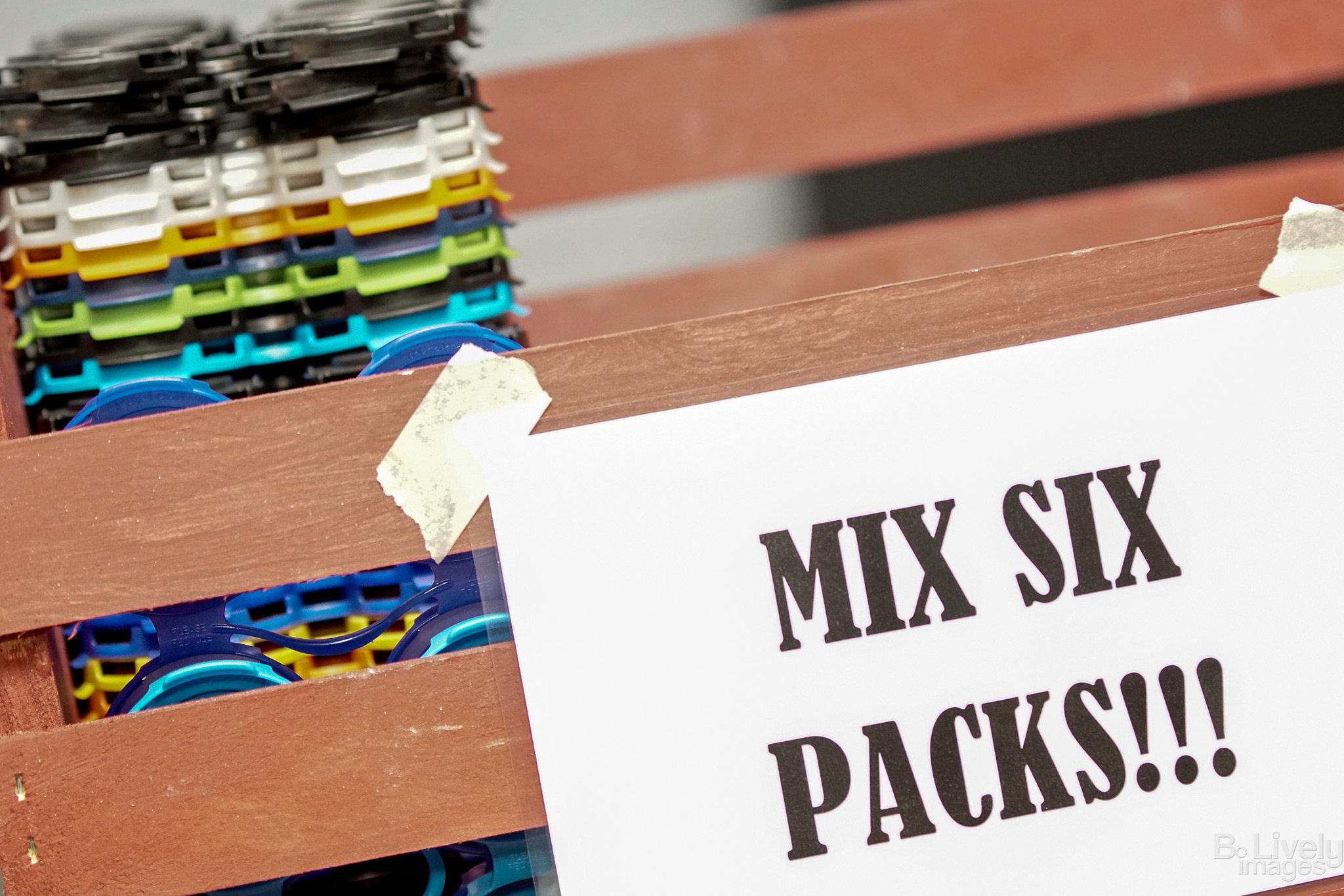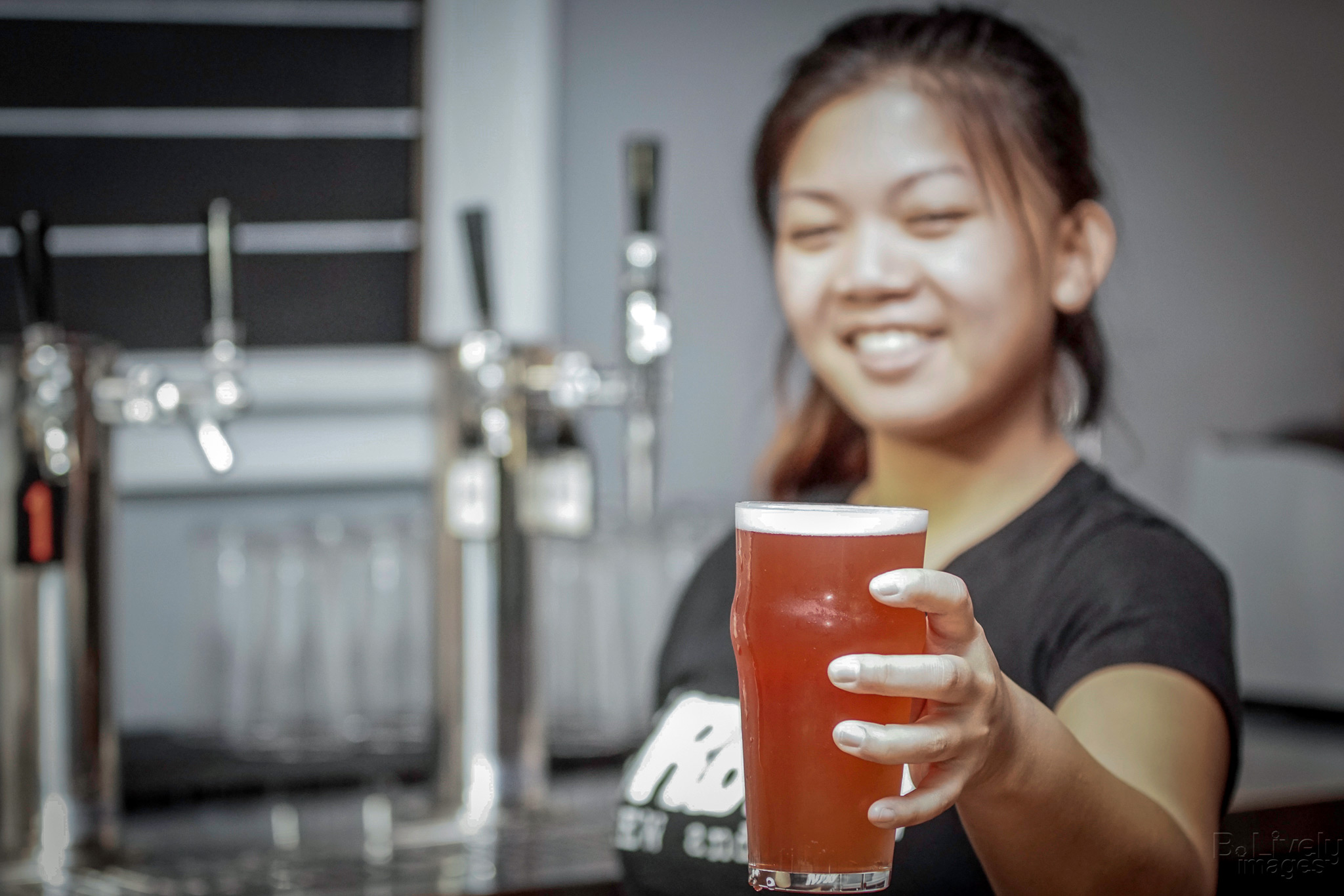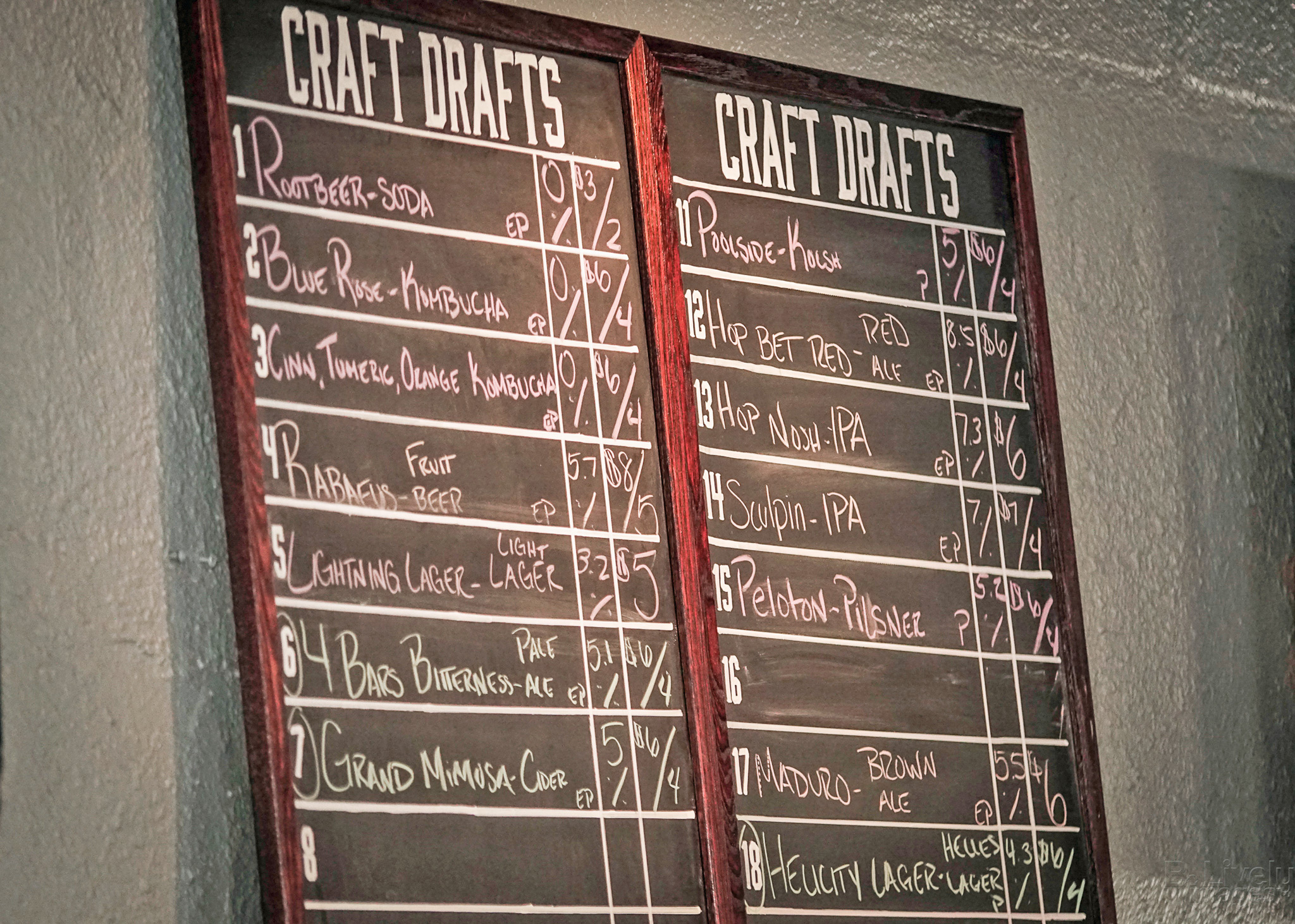 But What About the Food?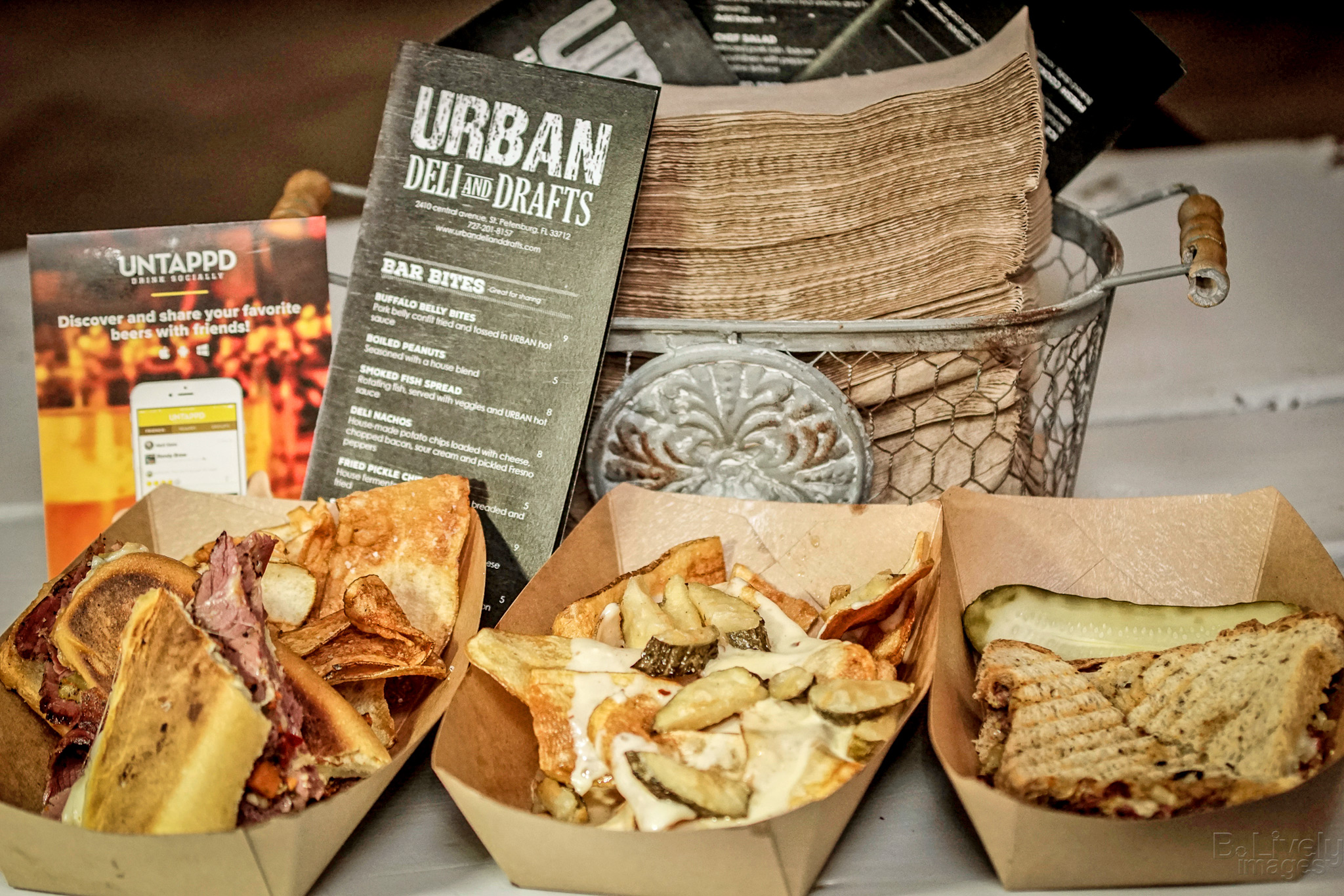 They have a great menu of items but you can also choose to create your own. First, Matthew started us out with the Smoked Gouda Poutine which he said, "Is a fun play on the Canadian dish – house made chips with a smoked Gouda sauce, au jus and some fried pickles on top which are house made too." This is sinfully delicious! Craving them right now!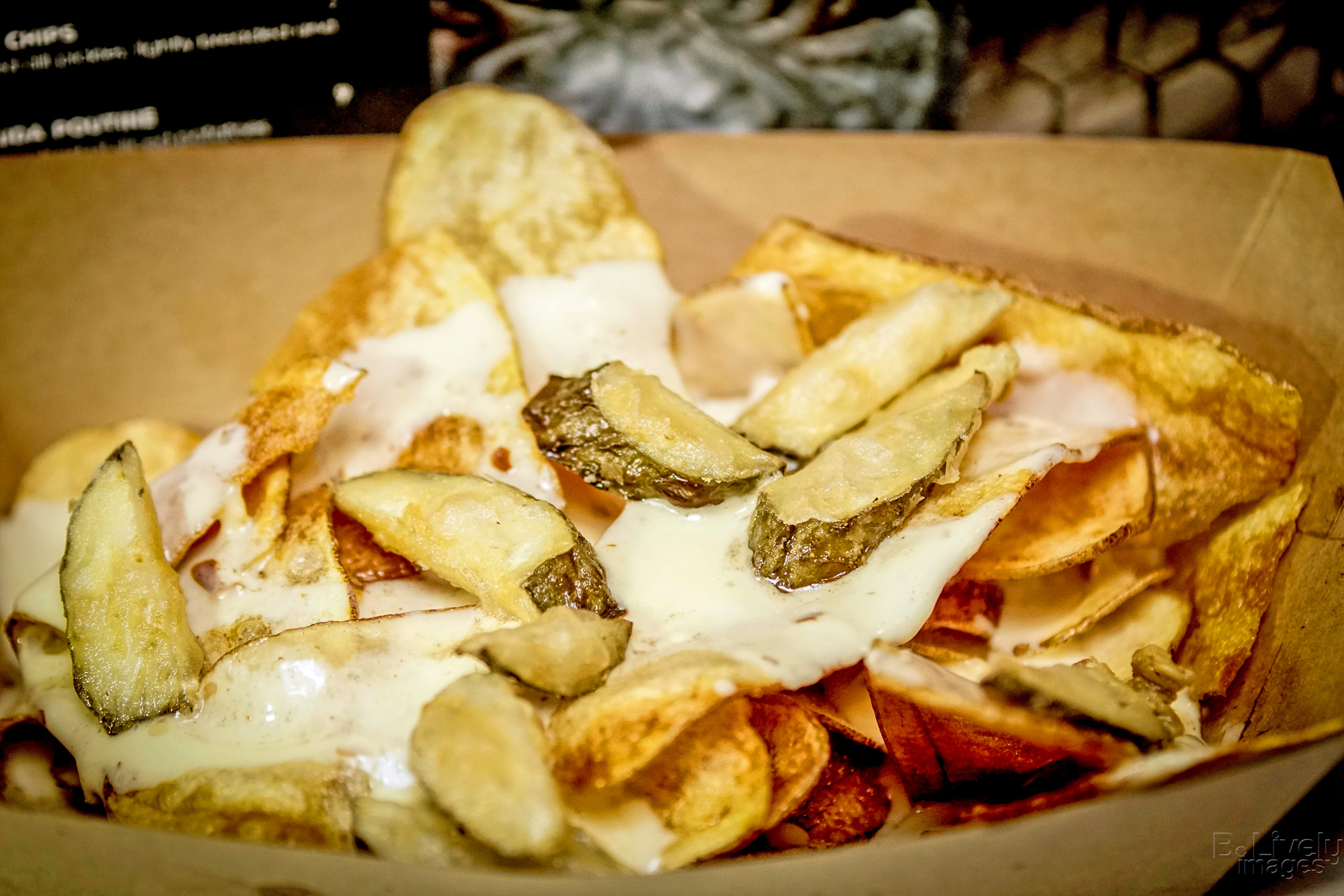 Next we had The Chicago, which is a sandwich that is very similar to a French Dip with the roast beef on top. Instead of the onion jam it has a Jardinière, which is a pickled vegetable medley. Chef said, "This makes it nice and herbaceous with a little bit of crunch. Something I really like. It's designed to be dipped in the Au Jus." What great flavors this sandwich had. And came with the awesome house made chips!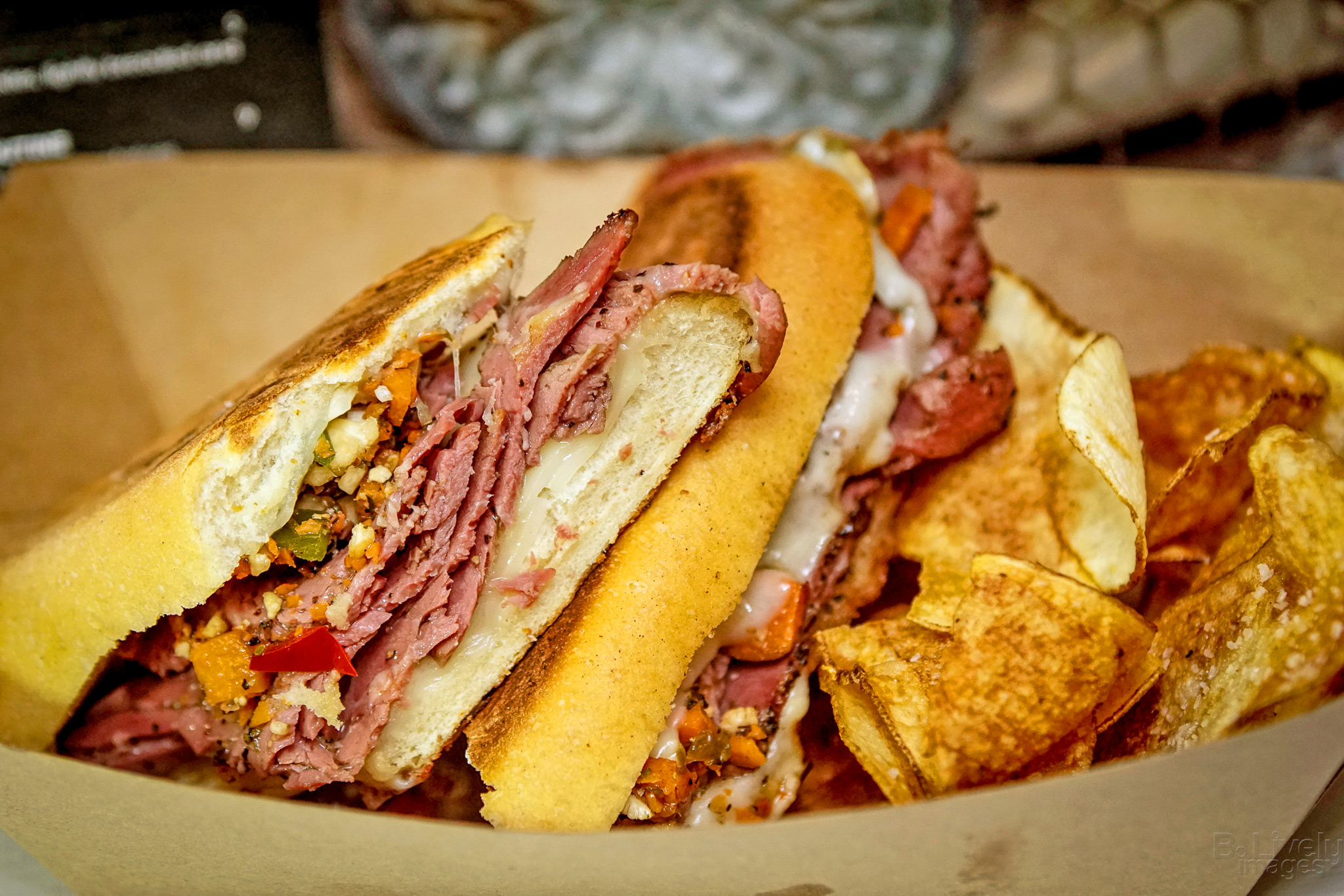 Last but not least was the Classic Pastrami served with a house made pickle. Kevin LOVES Pastrami, but I left my heart in Chicago on this one. I am not big on Rye bread. Once again everyone has their own taste.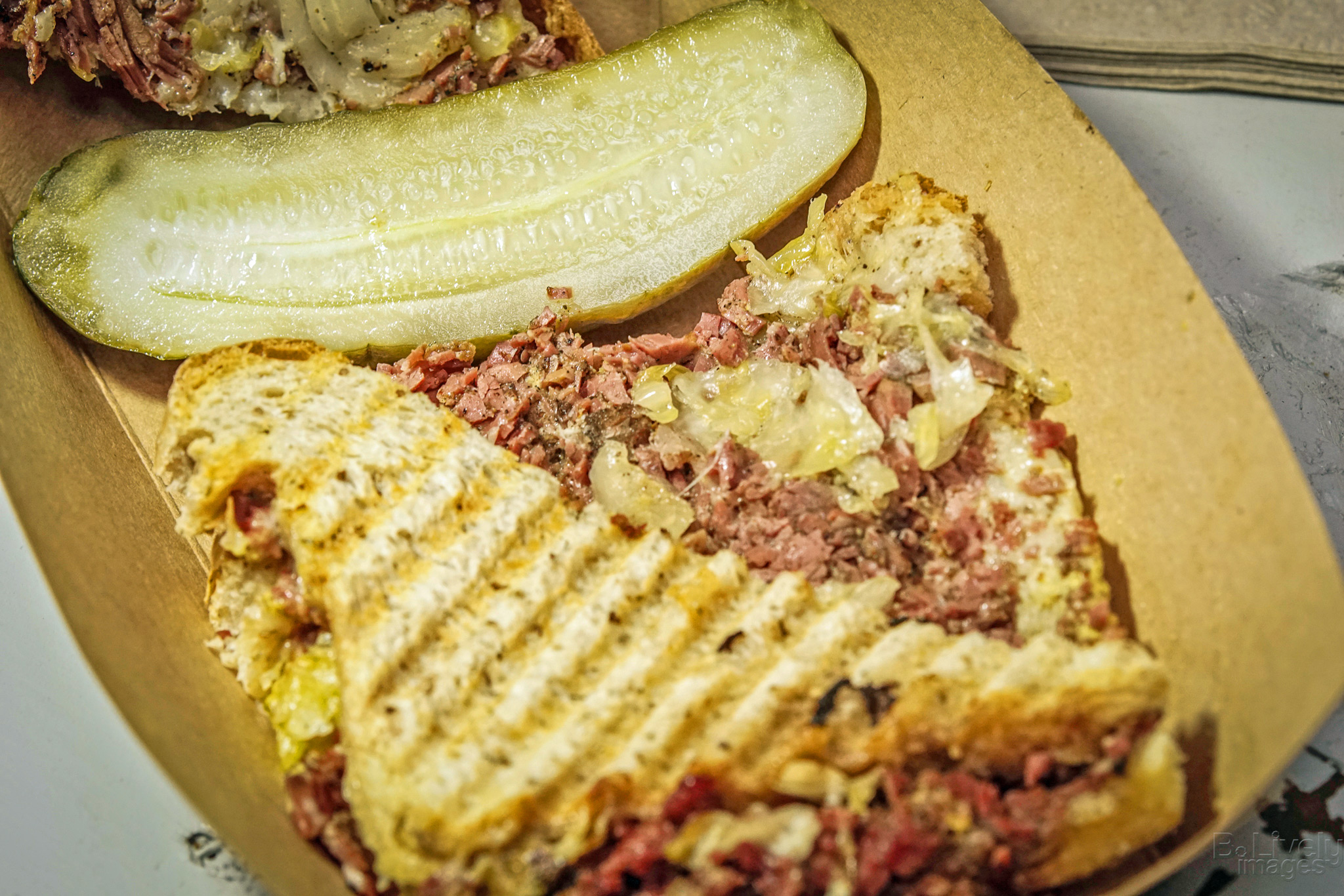 Urban Deli and Drafts is delightful with a style all of its own in this family. Stop in for some cuisine and a brew, some take home Deli house cured meats, beers, etc. You can't go wrong!
Delicious deli sandwiches, house cured meats and made from scratch sides. Growler fills, six packs, draft beer. The selection of craft beer is first organized by local breweries then by seasonal and new arrivals. After that the beer is organized by style. They have coolers that house mix and match six-packs and more popular selections.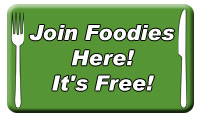 More Foodies News, Reviews & Recipes